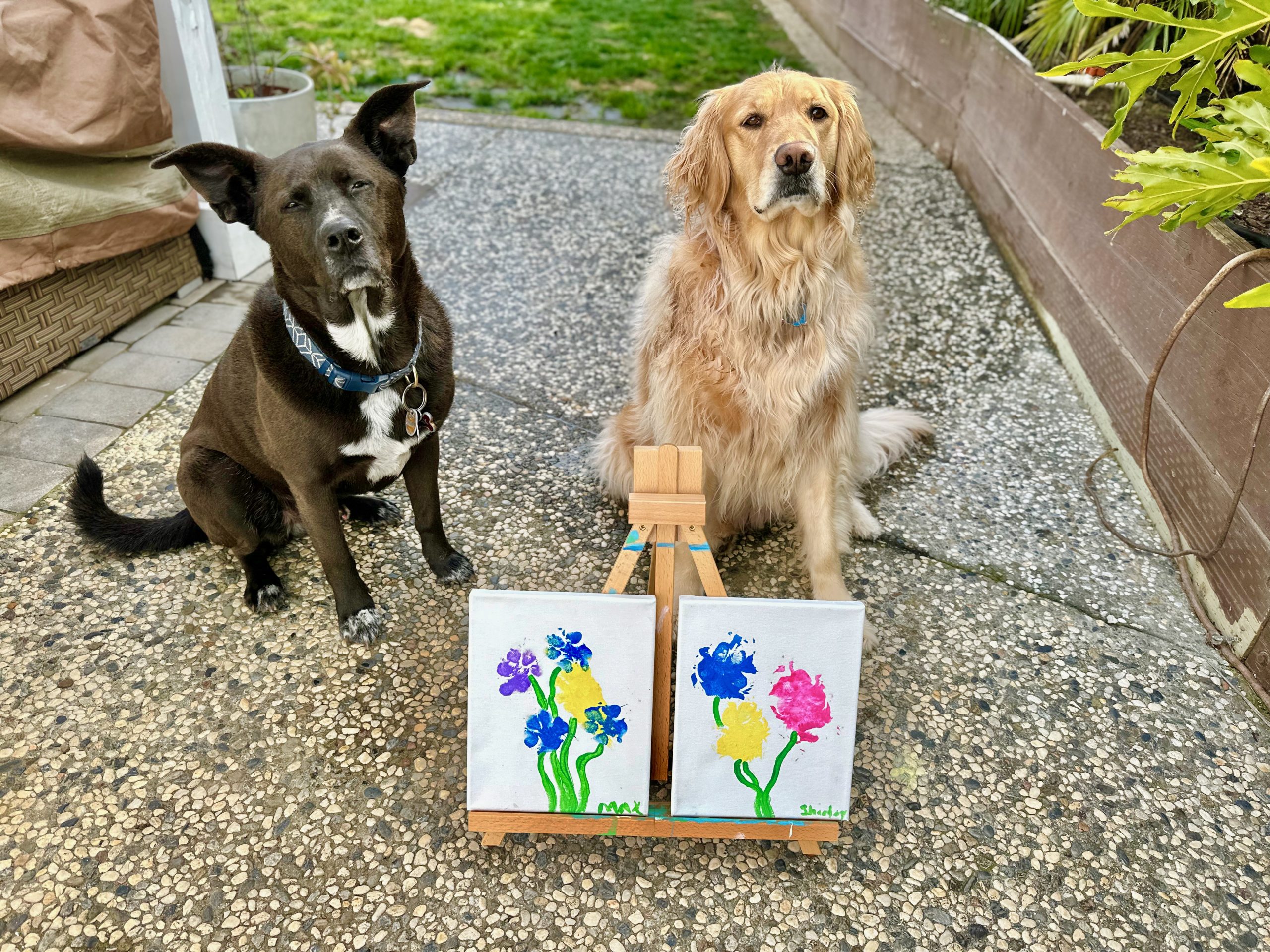 Making paw print art is a fun activity to do with your dog.  It makes for a sweet keepsake either for you or to give as a gift.  I originally saw this idea on Pinterest and instantly knew I wanted to try it with our pups.  I need to warn you though, this project can be just a wee bit messy, especially if you have dogs like mine, who don't like to listen and end up flopping themselves down into the paint. Needless to say, you need good washable, non-toxic, water-based paints.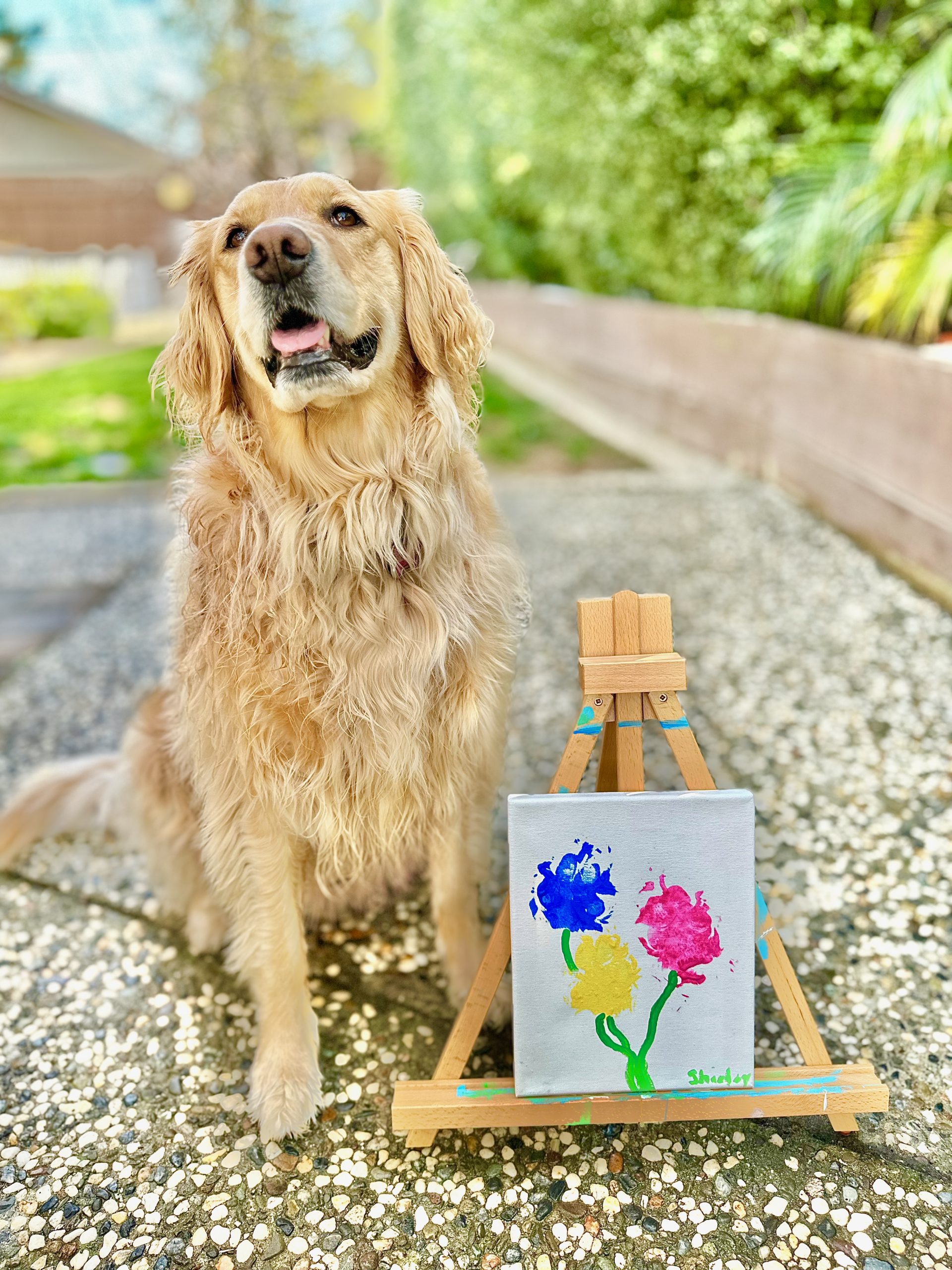 What You Need:
First things first, you need a dog, or a cat, or really any animal with a paw who is willing and able.  I really want to try this with our cat, but I am not sure he fits into the "willing" category.
In addition to a pet you will need:
Non Toxic, Water-Based Paints – I used a kid-friendly, water-based, acrylic paint and it worked great.  It also washed off without any problems.
8×10 Canvas – I found that you can buy them in a value pack pretty inexpensively.
Paint Brush – You need a paint brush to paint the stems and to sign your dog's name.
Paper Plates – I found it was easiest to put each paint color on its own paper plate for the dog to step on.  This also makes clean up a lot easier.
Directions-
We did our paw print art flower projects outside.  As I said earlier, it is a bit messy, so it helps to have a hose close by.  Our dog, Shirley, decided to run around the entire patio before I was able to wash the paint off her paws.  It was helpful to have the hose on hand to wash off all those paw prints before the paint dried.
The entire painting project was actually fairly straight forward and easy.  I had our dog sit.  I then placed her paw in the color I wanted to paint first.  After that, all you do is transfer the paw on to the canvas. Each paw print makes a flower.  Once you have your desired bouquet, you then paint in the stems.  The final step is to sign it.
I found it really cute that different dog paws all seem to create a variety of flower shapes. Our golden retriever's furry paws created more of a dandelion type of flower, while our lab had more well defined petals.  No matter how each one turned out, it was a fun project to do with our pups which created works of art that we will cherish forever.
If you are looking for other fun things to do or make for your pups, check out my recipe for a dog approved Canine Birthday Cake.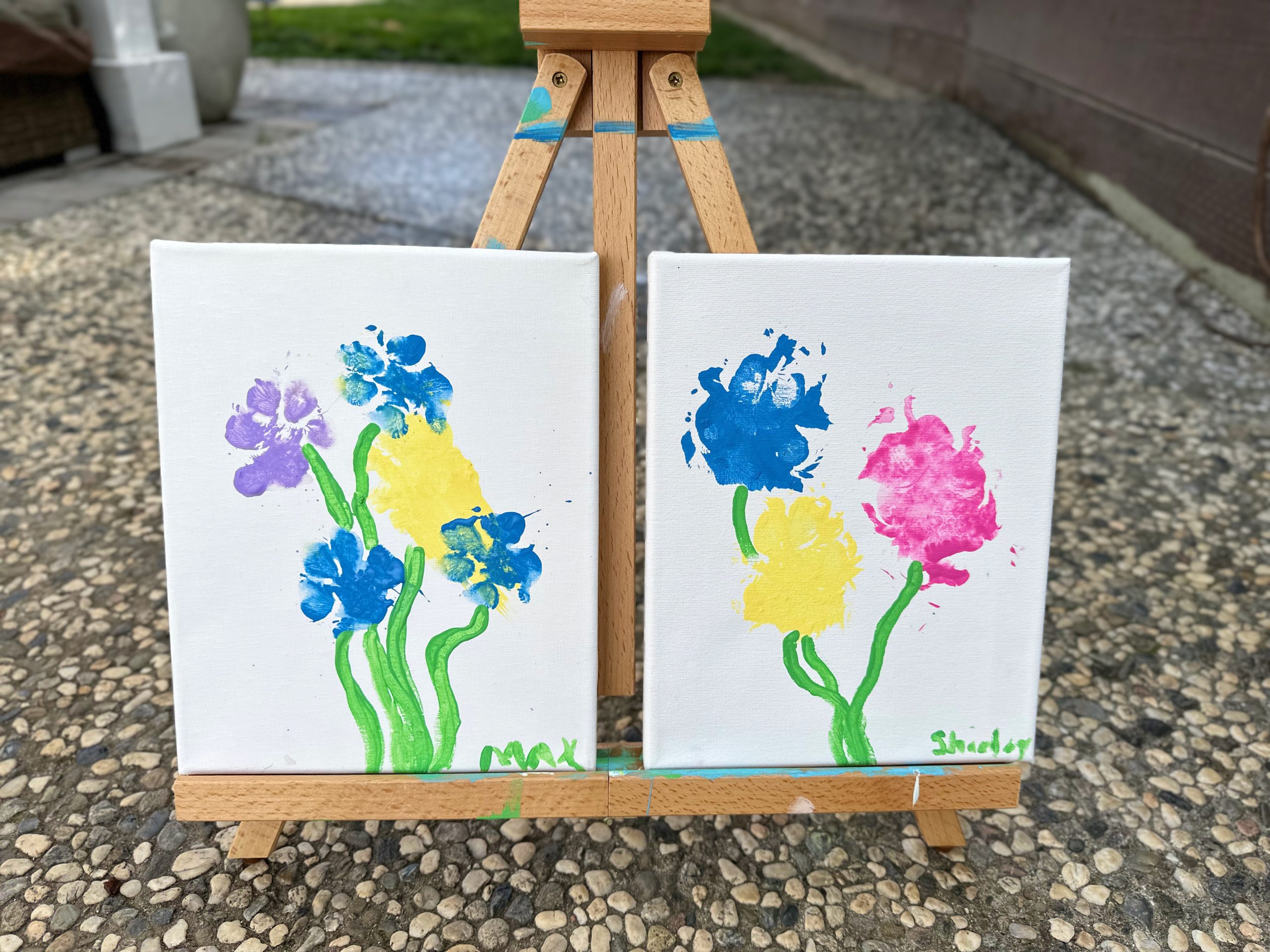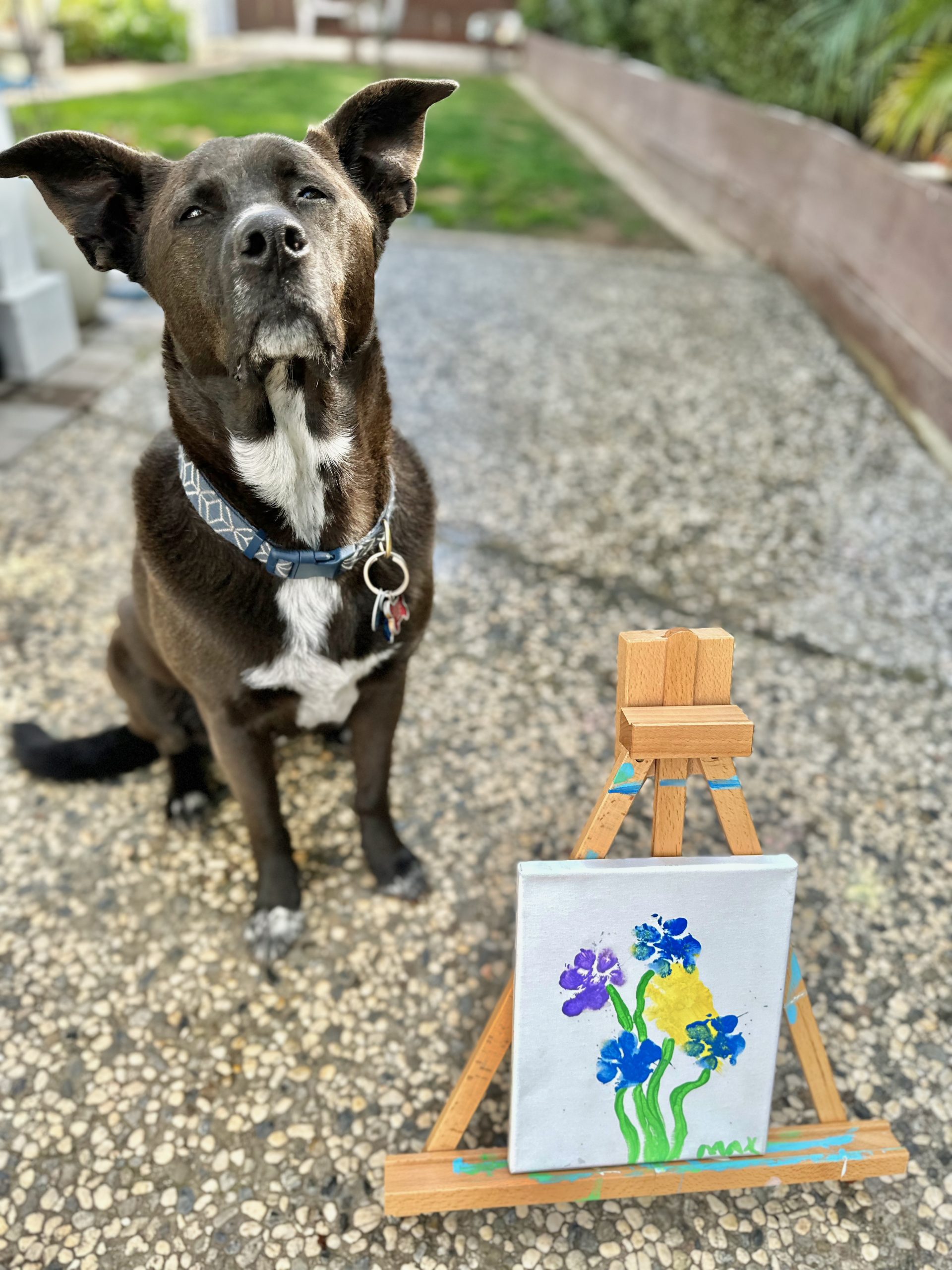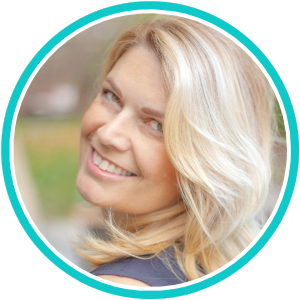 Mom of two and seeking sanity in the everyday. Let's chat about family, school struggles, travel, and living our best life. Located in the San Francisco Bay area.