Yellowstone National Park
This post contains affiliate links
A Bucketlist Destination
Yellowstone National Park is one of those "bucket list" destinations that you have to see at least once in your lifetime.  It's a place where you can still experience the vastness and raw beauty of our world.  I am currently deep in planning this year's summer travels, and it's got me thinking about some of our most memorable trips. Yellowstone keeps popping up on the top of our list of most memorable trips.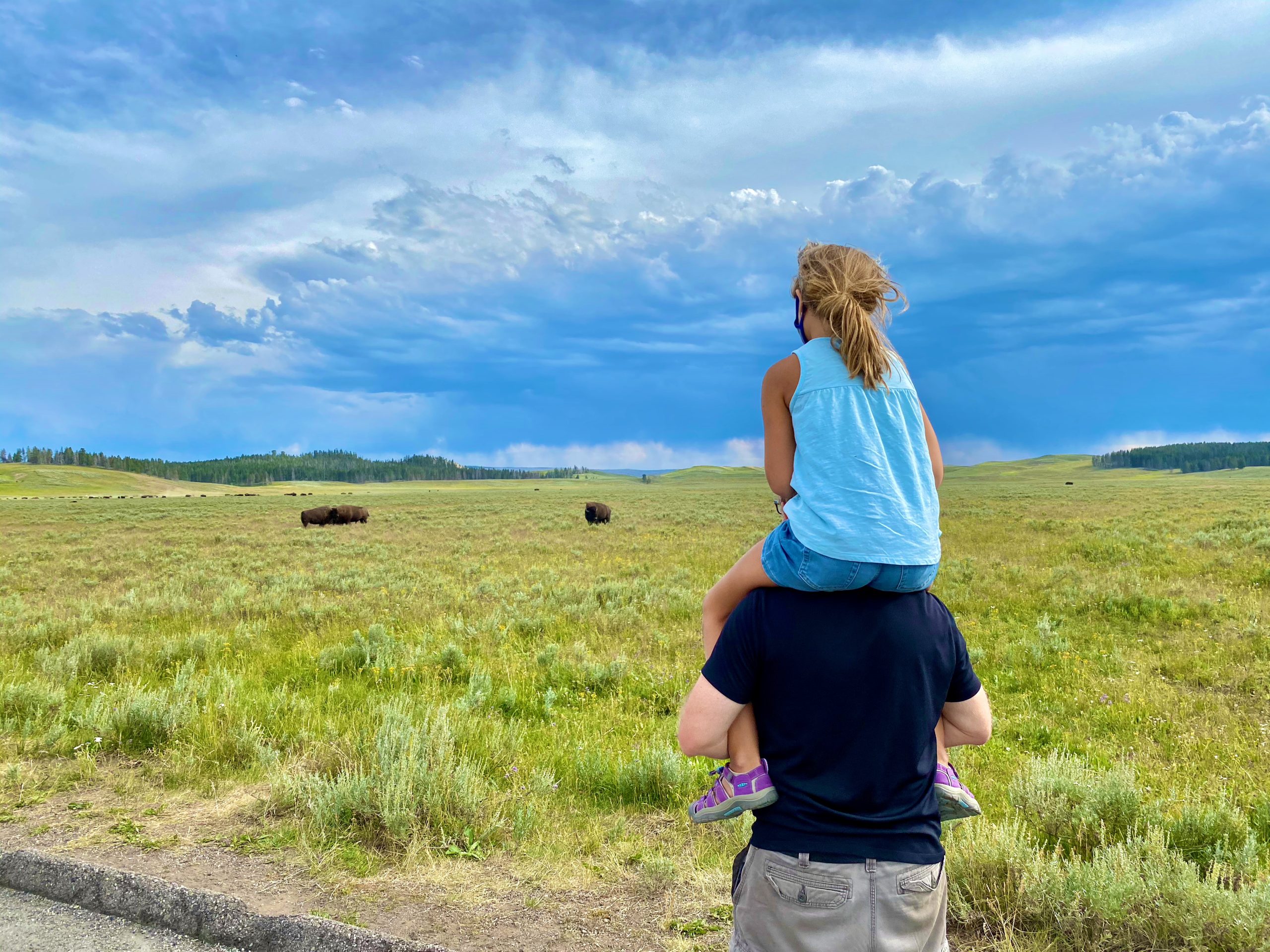 Enormous in Size
The park covers 3472 square miles throughout three different states: Wyoming, Montana, and Idaho.  Yellowstone is home to half of the world's geysers and hydrothermal features.  In addition to "Old Faithful," the park's most famous geyser, the park contains more than 10,000 other hydrothermal features.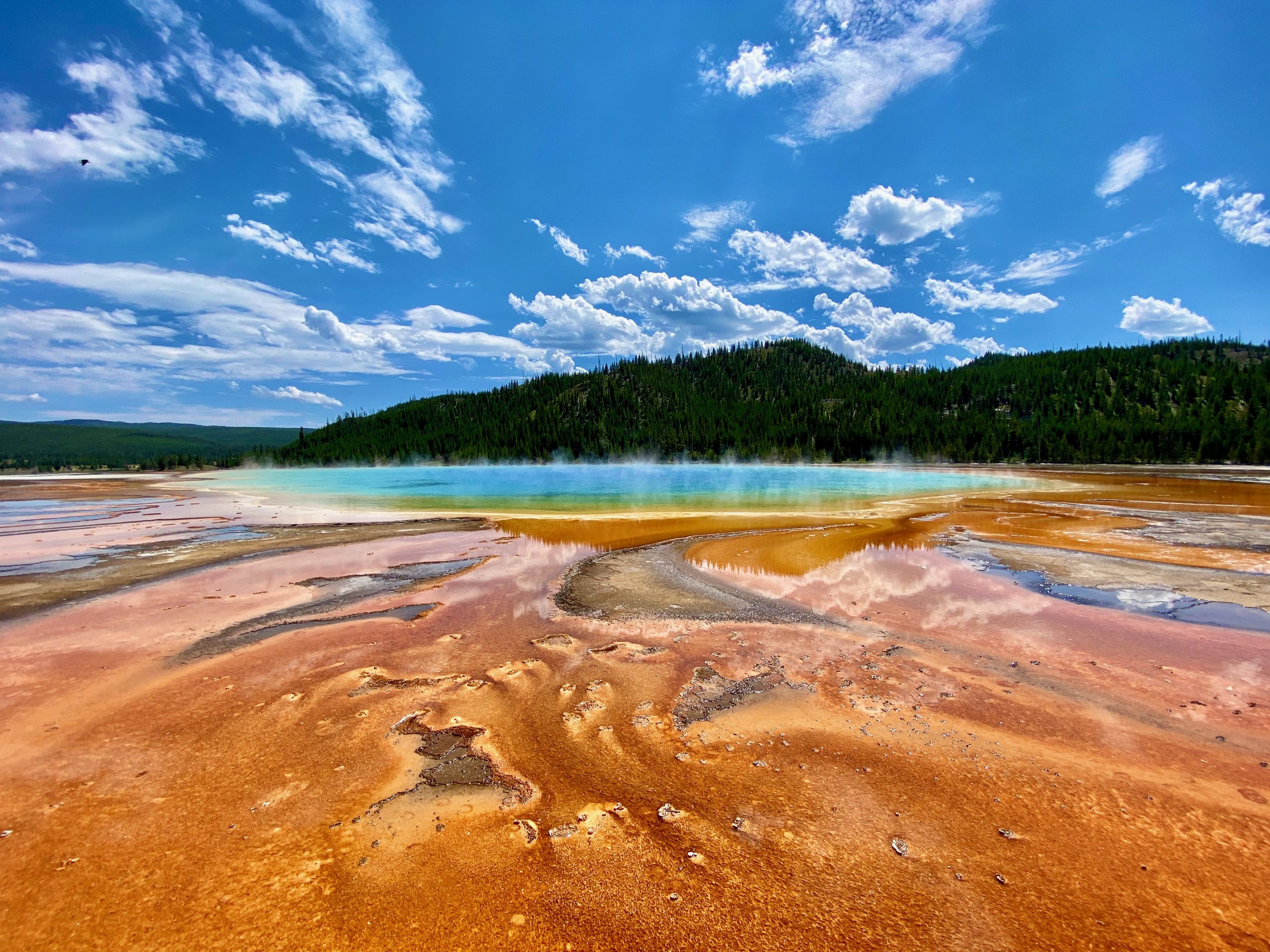 Diverse Landscape
The landscape is visually stunning.   It has some of the most diverse and unique scenery that you will ever see. One minute you you can be driving along gazing at colorful hot springs and steaming geysers, then just a  few minutes later you can be staring deep into Yellowstone's very own "Grand Canyon." There really is so much to see inside this park.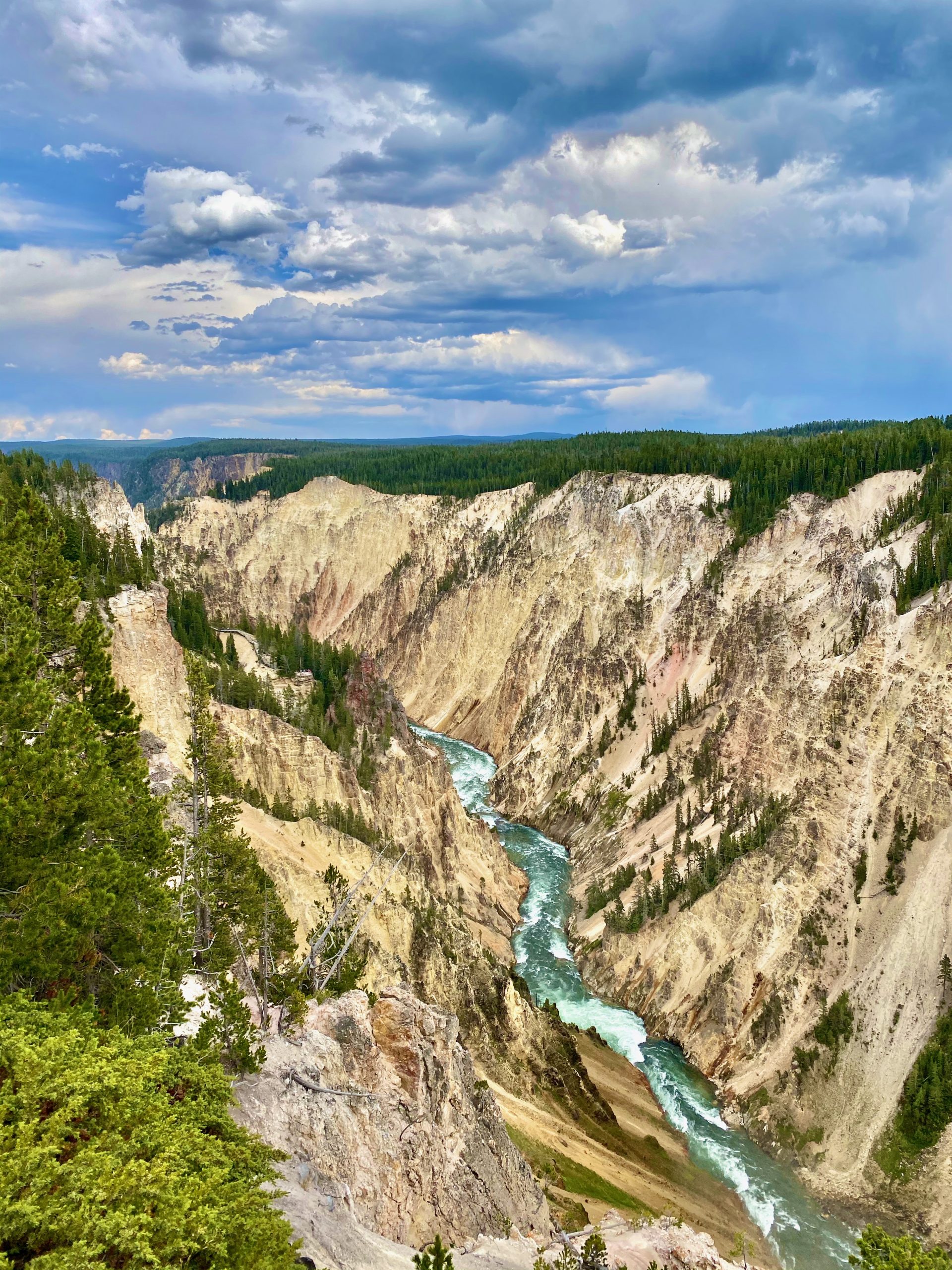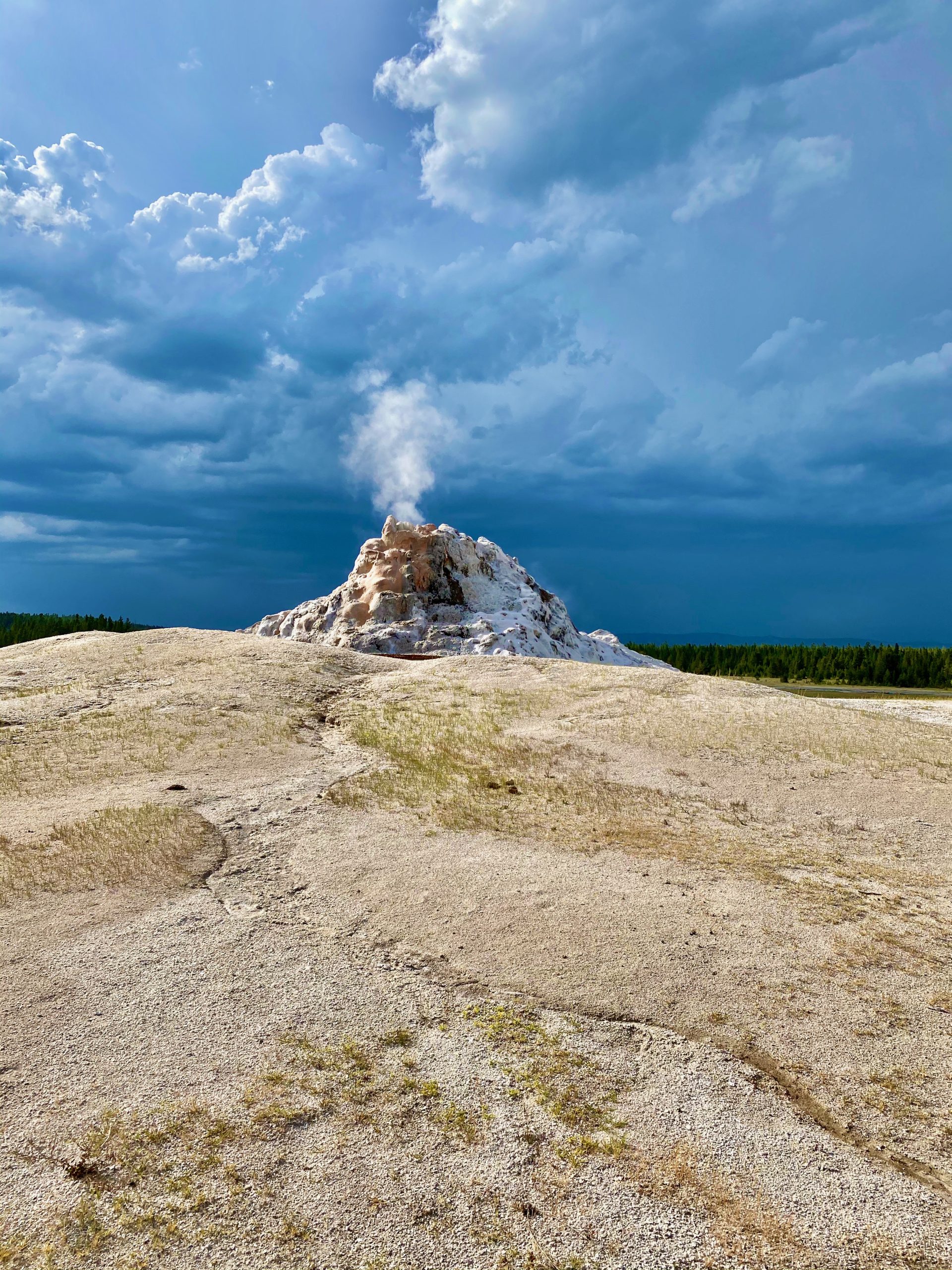 Animals
If you're interested in critters, this is also your place.  Yellowstone National Park is home to the largest concentration of mammals in the lower 48 states.  At some point during your visit there is a good chance you will get stuck behind a herd of bison, or behind a herd of onlookers trying to get a glimpse of a Grizzly.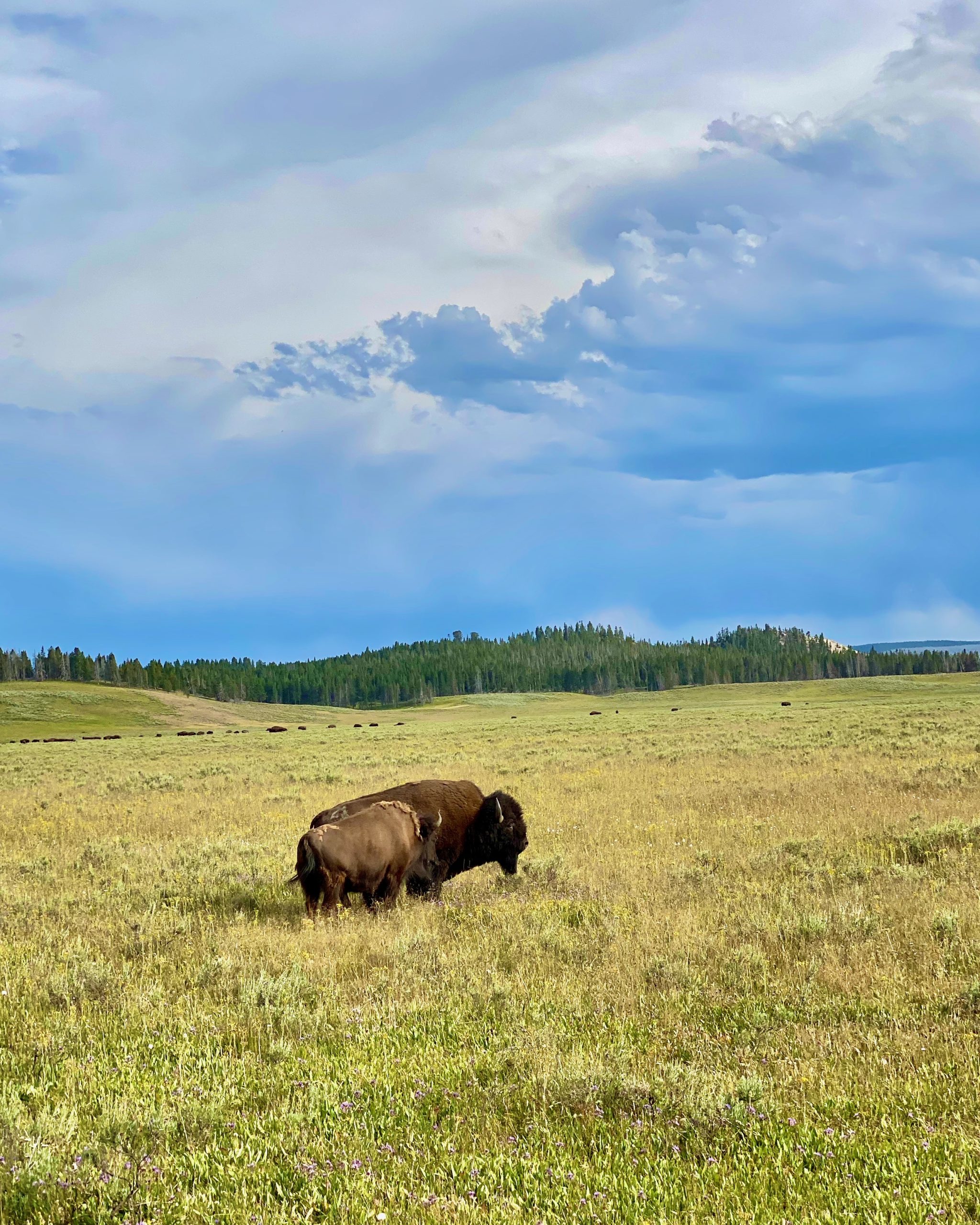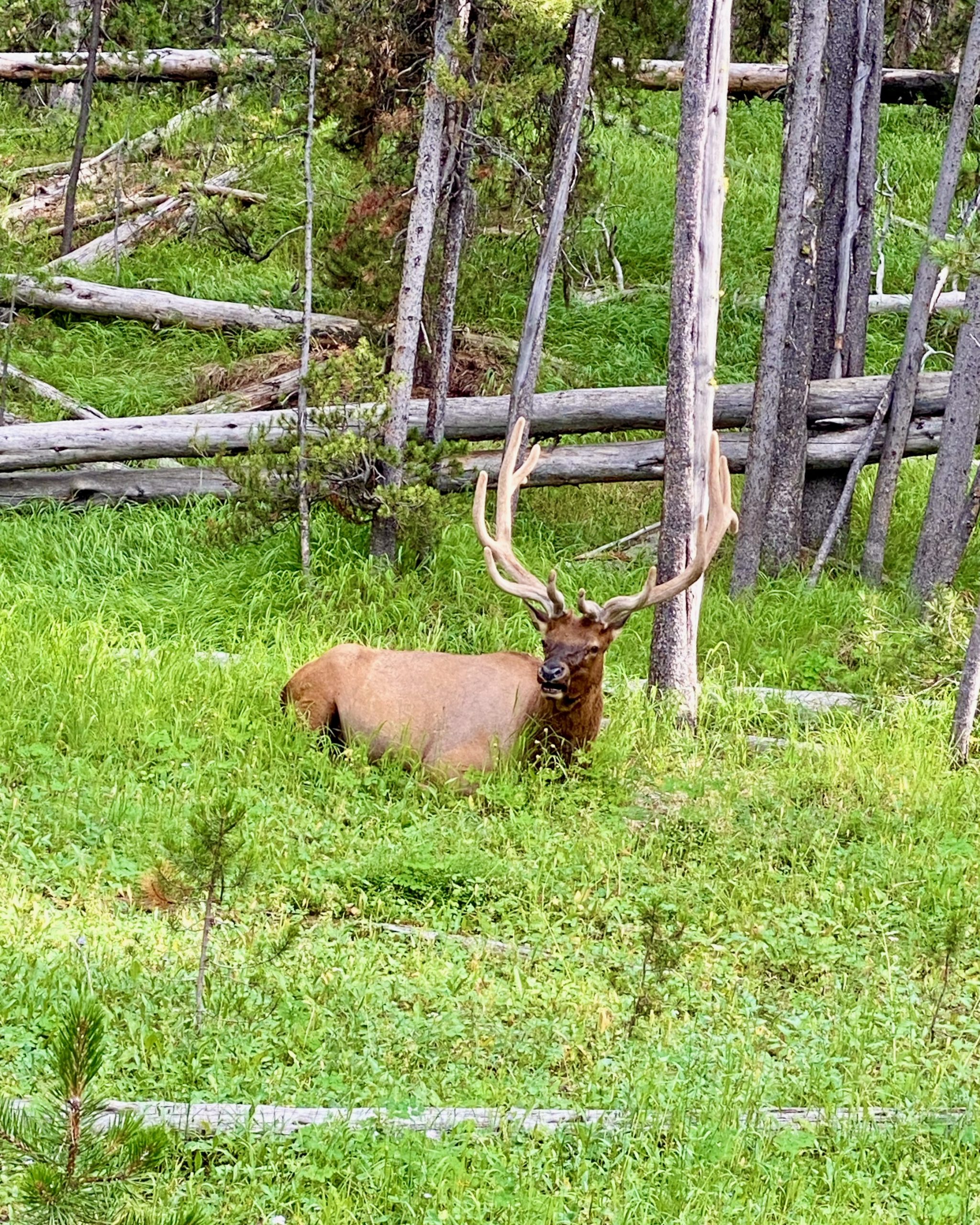 How Long to Visit
Seeing all Yellowstone has to offer takes a good bit of time – especially if you get stuck behind those bison! I recommend taking no less than three days to see the park.  Even with three days it's almost impossible to see all parts of it . Five days is pretty perfect… at least it was for us. It was a good balance of seeing a lot with not having to rush.  Honestly, I could spend an entire summer here and never get bored. I've been to Yellowstone quite a few times and have yet to see all that Yellowstone has to offer.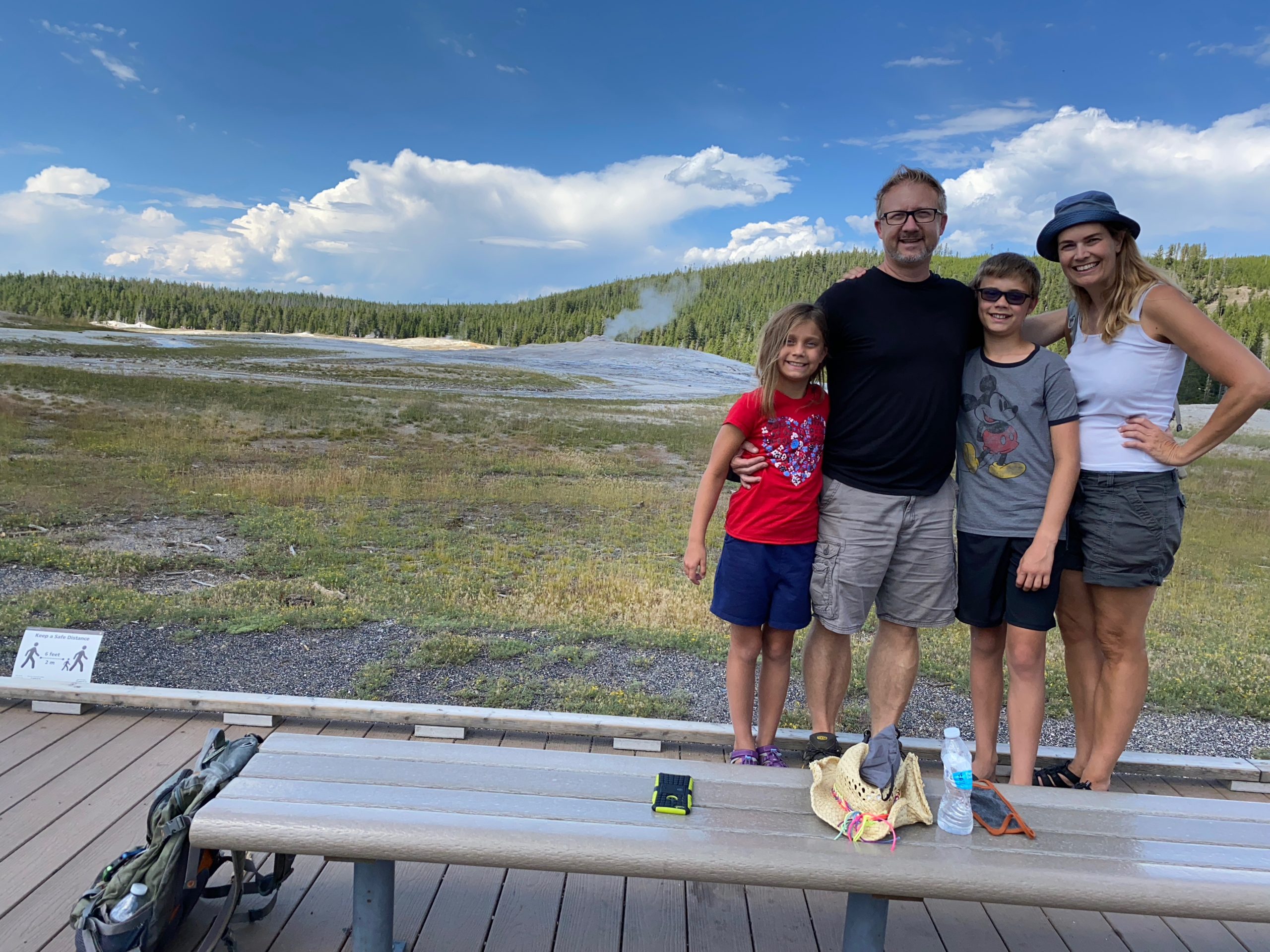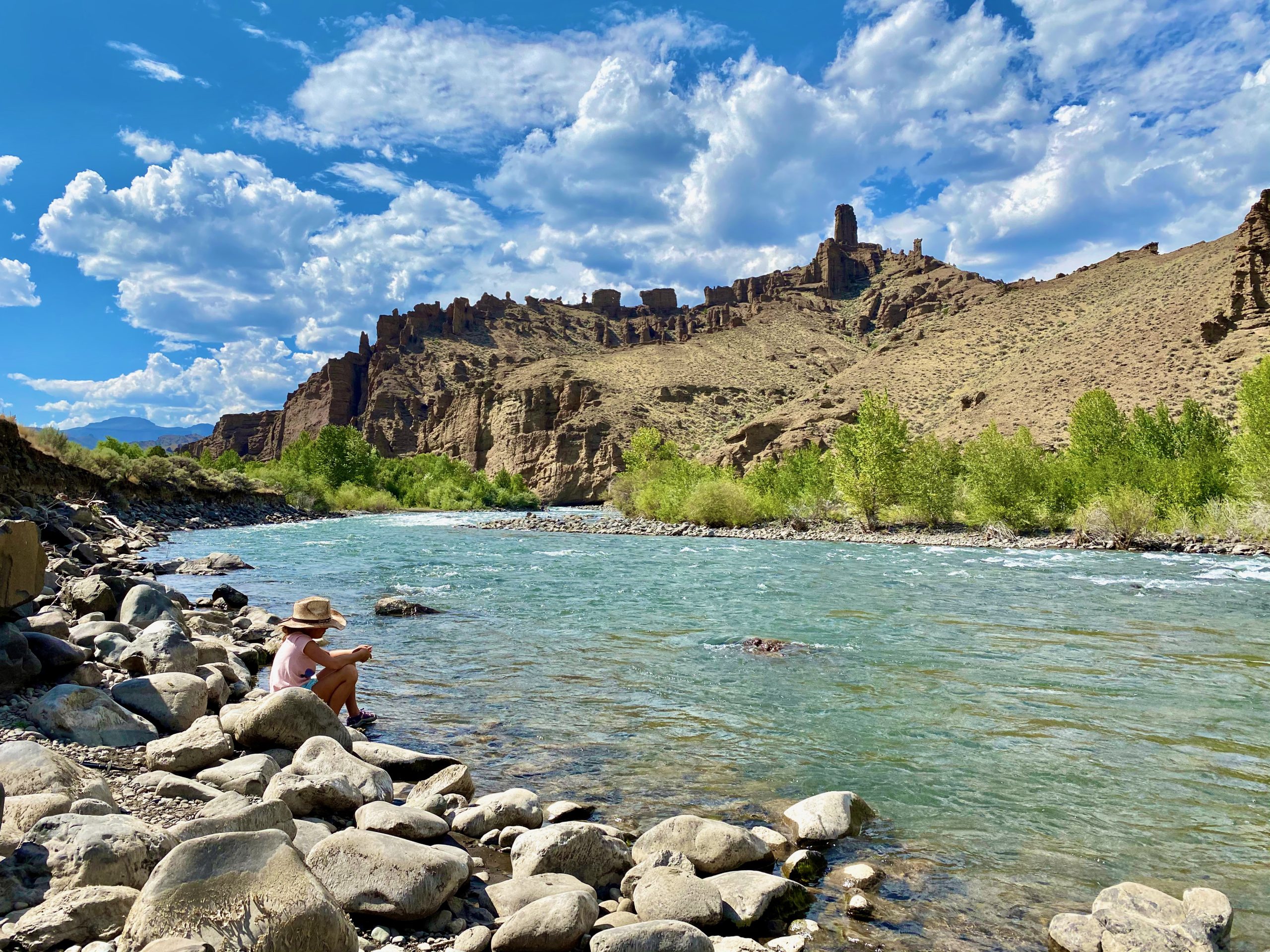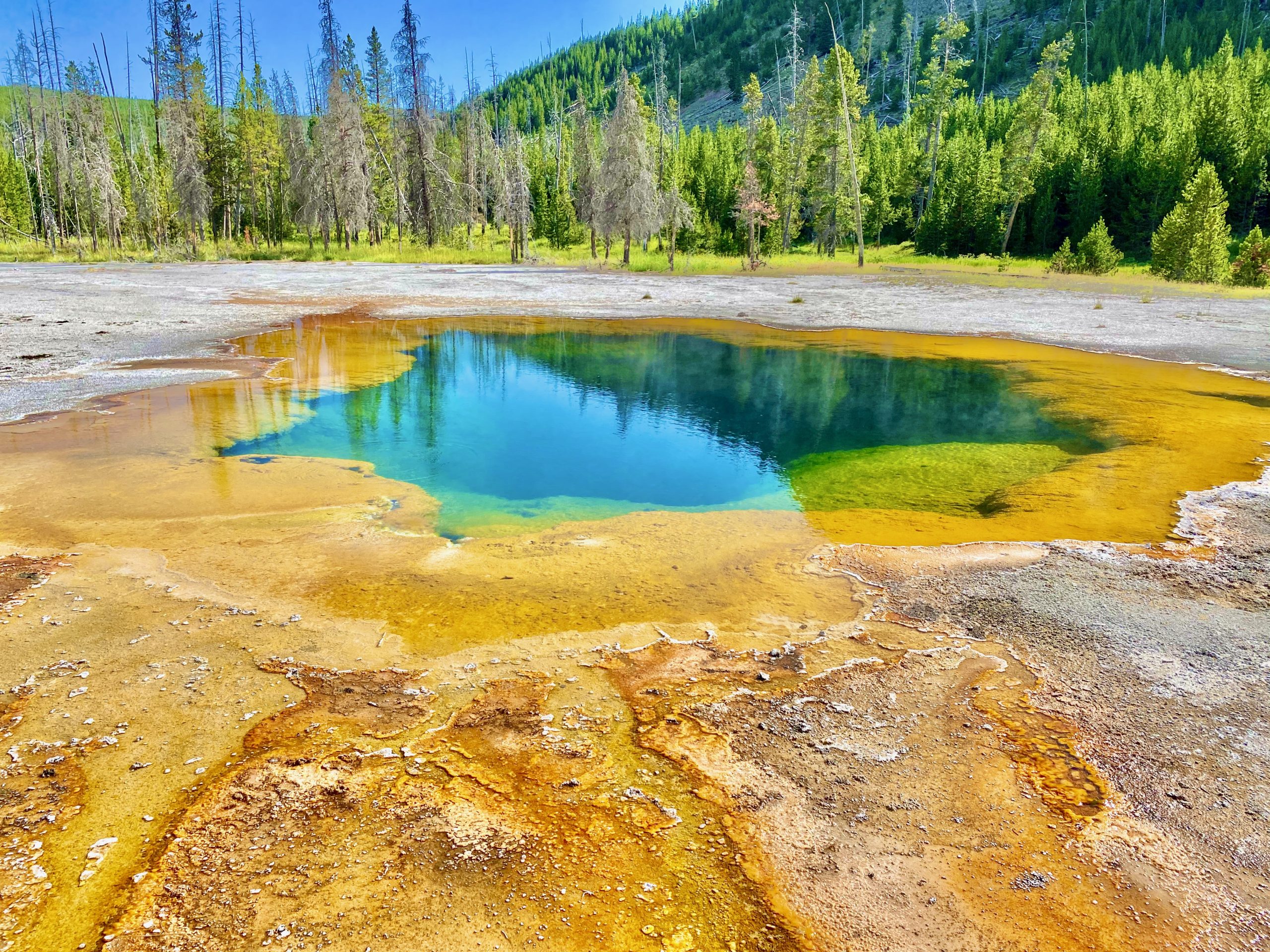 Must Sees
Yellowstone is so vast that it's good to have a plan detailing the things you want to see before you go.  I found it was best to divide the park into sections, seeing one section at a time and staying in that area.  Be sure to not try to fit too much into one day.  It takes much longer to get from point A to point B than you initially estimate.  If you go in the summer, traffic can be intense. This is especially true around the more famous attractions like Old Faithful and Mammoth Hot Springs.   Below is my list of favorite must-see attractions.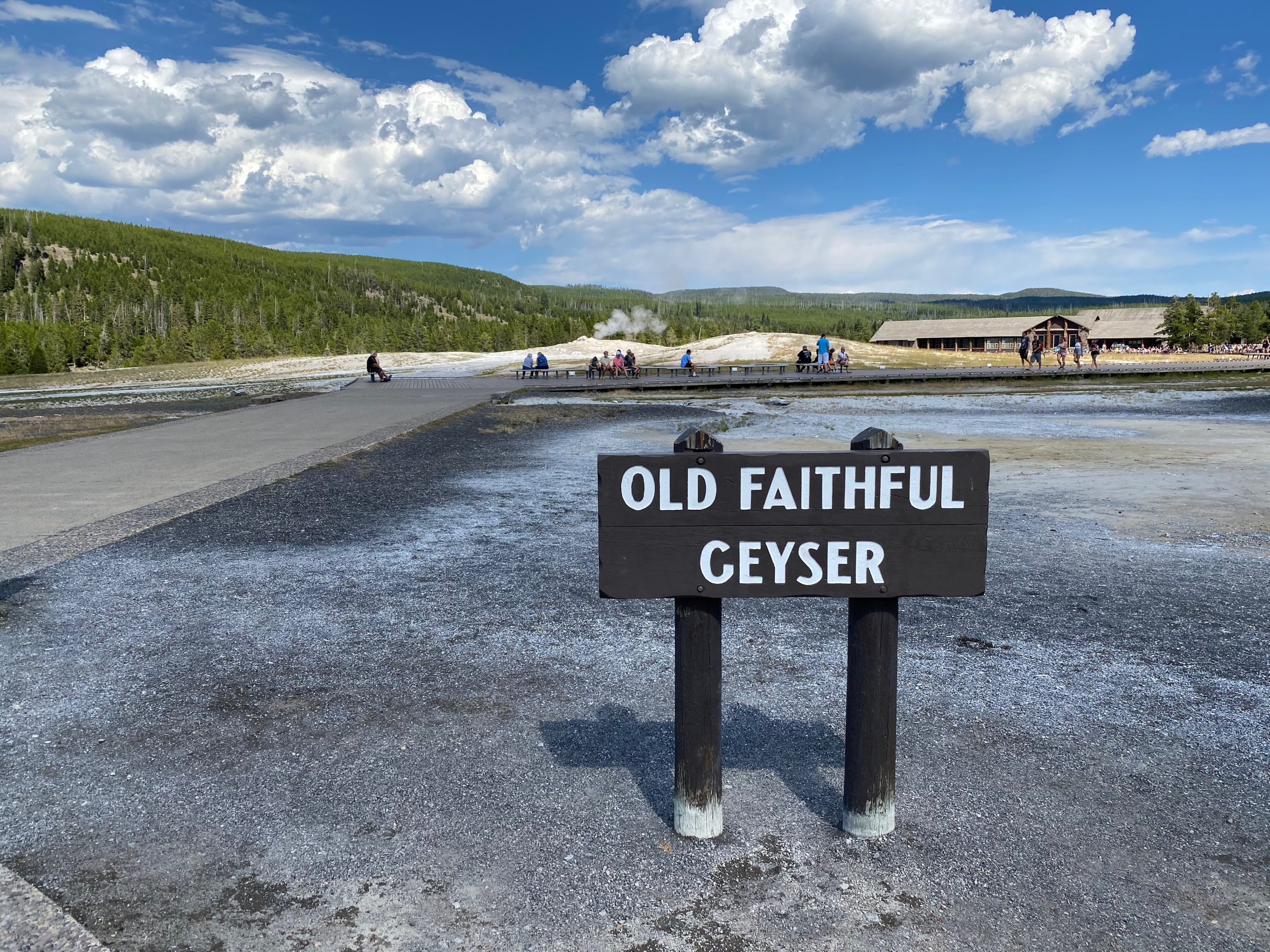 Old faithful and Upper Geyser Basin
Old Faithful erupts approximately every 90 minutes, varying from 50 to 127 minutes. Each eruption lasts 1.5 to 5 minutes.  Old Faithful is most famous geyser in the world. Needless to say, you should expect the crowds here to be heavy.  There are a good number of benches for view, but they fill up fast. Be sure to take the time to visit the other geysers in Upper Geyser Basin.  This basin is home to the majority of world's active geysers. It almost feels other-worldly as you walk through it.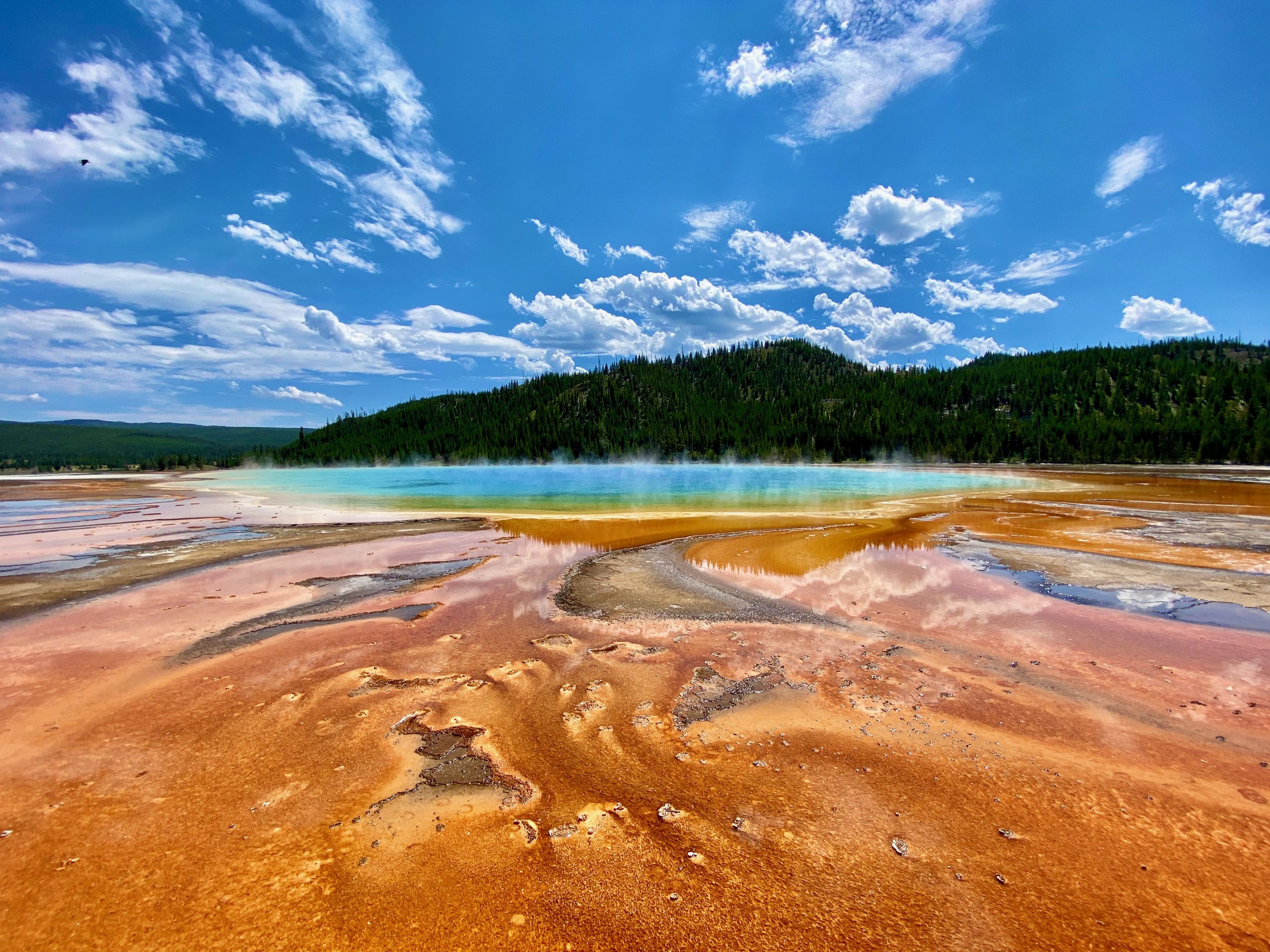 Grand Prismatic Spring
This spring is a popular attraction and for good reason.  The Grand Prismatic Spring is the largest hot spring in the United States. It is the third largest in the world.  It is large, immensely beautiful, and not to be missed.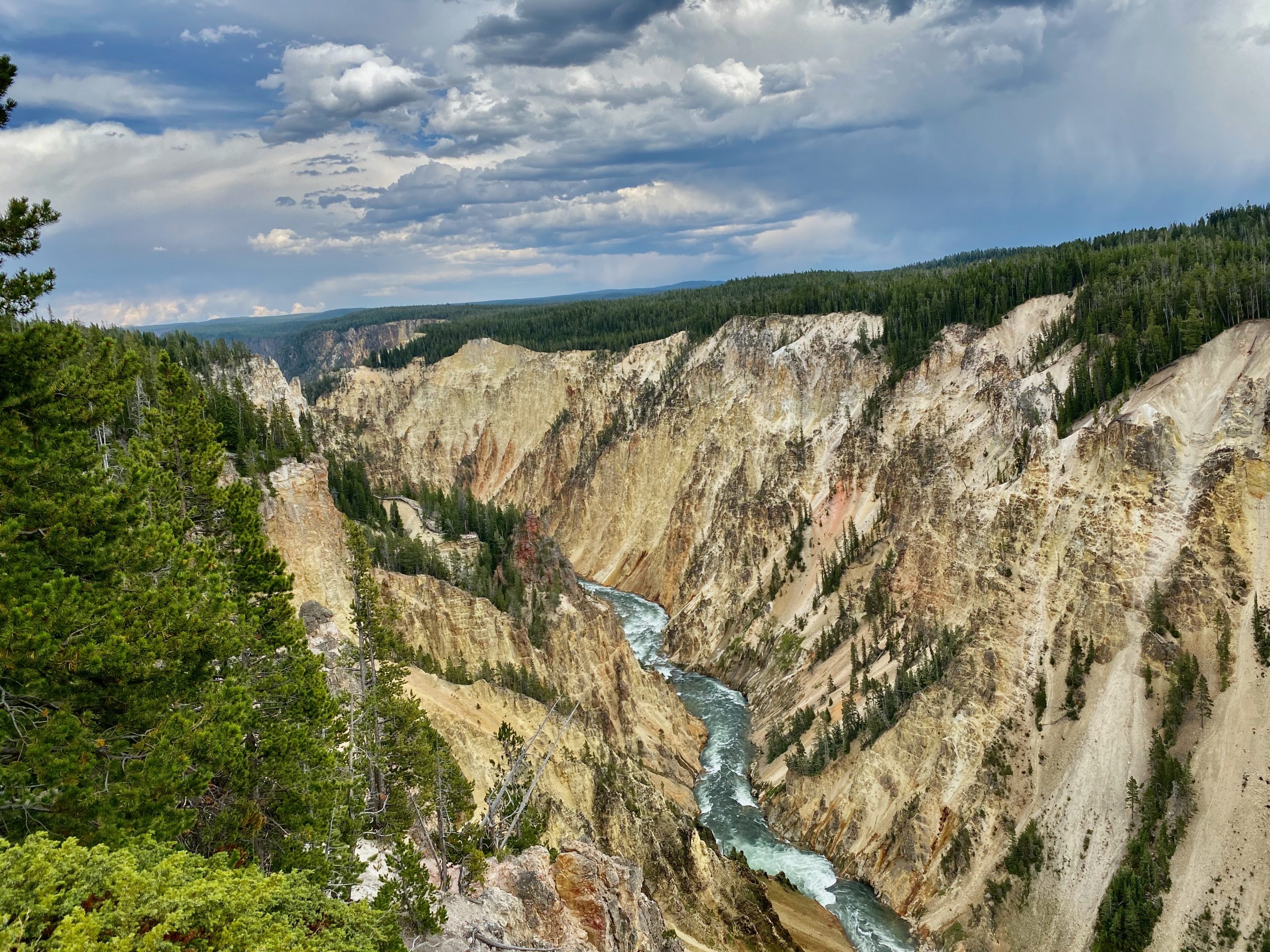 Grand Canyon of Yellowstone
Taking in the views of the Grand Canyon of Yellowstone seems almost unreal.  There are many viewing points with each one giving you different aspects of this beautiful canyon and its waterfalls.  The canyon runs approximately 24 miles long. It varies between 800 and 1,200 ft deep. There are also quite a few hiking trails that run along the canyon. Just be sure to have some good hiking shoes handy.
Mammoth Hot Springs
Mammoth Hot Springs was created over thousands of years as hot water from the spring cooled and deposited calcium carbonate. It's big, it's cool, and it's definitely worth a visit. We didn't spend a lot of time here due to the intense summertime heat, but we didn't want to miss it. It's another of Yellowstone's features that do not feel like they should be on planet earth.
Lamar Valley
If you are wanting to see wildlife, this is the place.  This area is located in the remote north east section of the park.  The nice thing about it being more remote is that you won't find the crowds here that you will find in the rest of the park.  This is an area of wide open spaces, big skies, and abundant wildlife.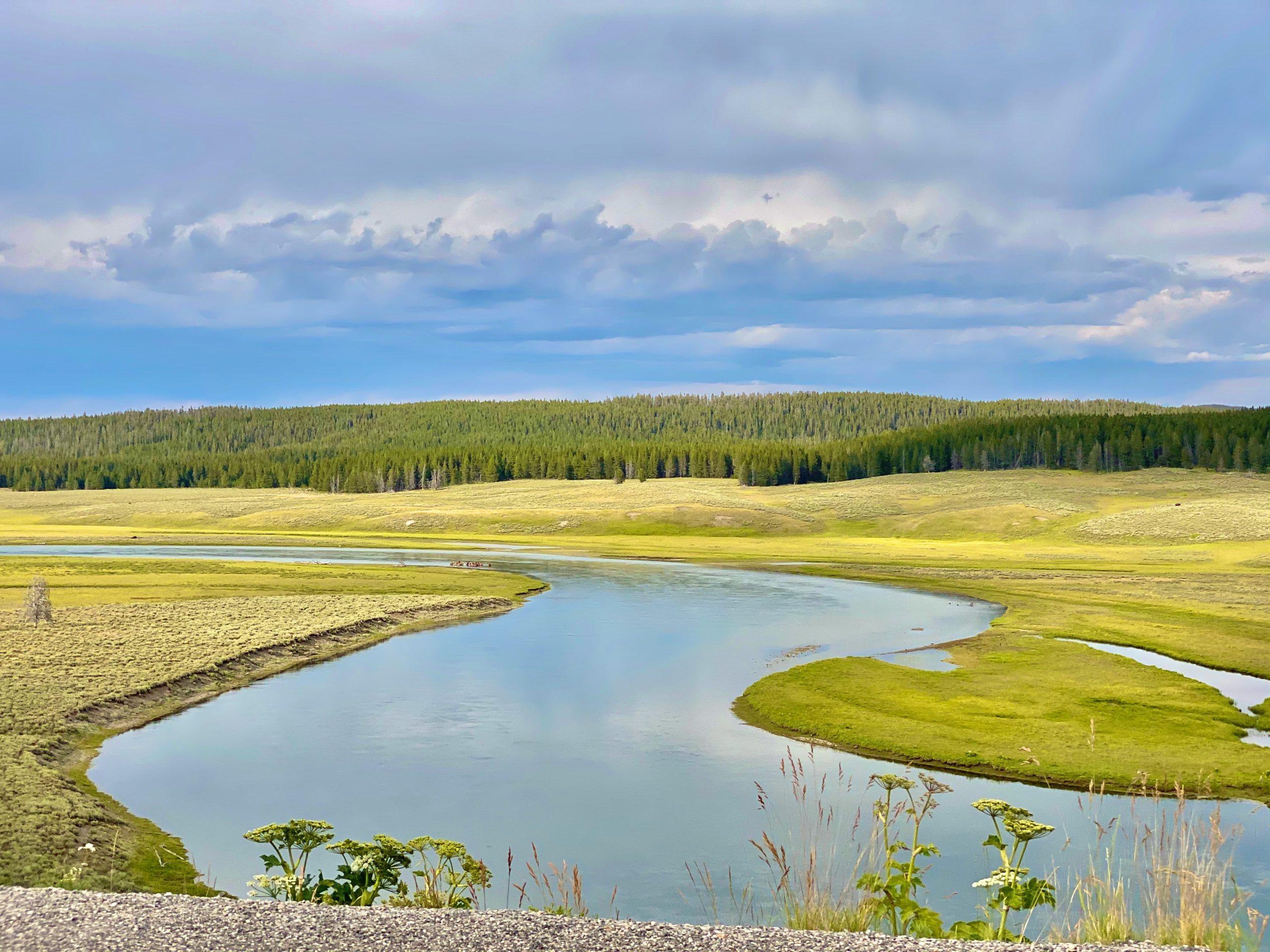 Hayden Valley
Hayden Valley is another prime location for viewing wildlife.  This valley straddles the Yellowstone river between Yellowstone falls and Yellowstone lake.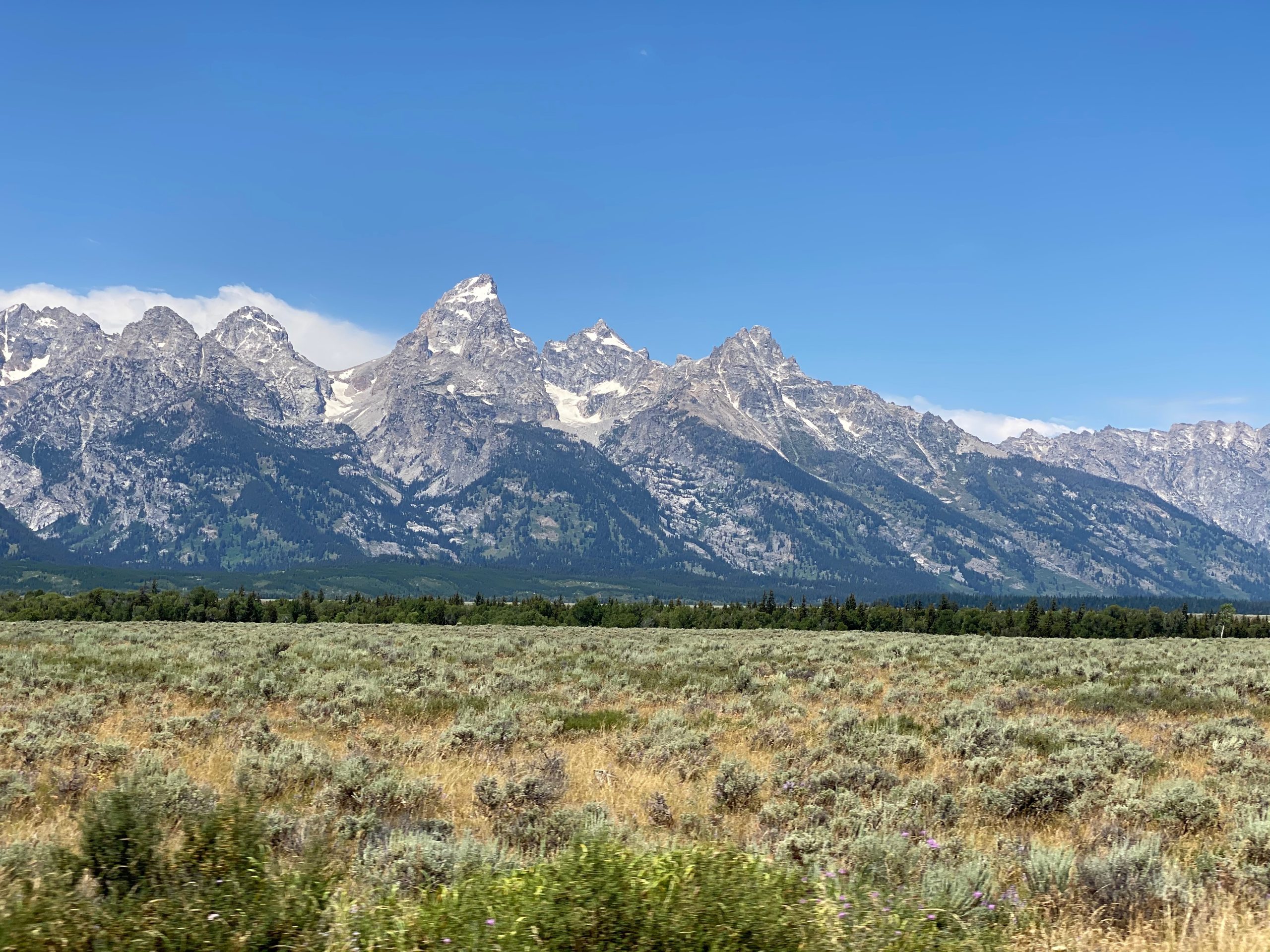 Grand Tetons
I know this one is not in Yellowstone, but it is definitely worth a visit.  The Grand Tetons are actually in their own national park, Grand Teton National Park, which borders Yellowstone to the south.  It would seriously be a shame to come all this way and not take in the site of the majestic Tetons.
Where to Stay
If you can get reservations to stay inside the park for all or part of your stay, do it.  Reservations go on sale six months in advance and fill up quickly.  Staying inside the park is amazing, although I don't prefer spending the entire trip inside the park or in one area. I really enjoy staying in and exploring all the towns that lay at each of the park's entrances. They are all so different, unique, and all worth a visit.
West Yellowstone
West Yellowstone, Montana, is home to the park's west entrance. It is the most popular and busiest entrance.   West Yellowstone is a small, walkable town with lots of shops, restaurants, and lodging.  There are also a lot of activities based in this area like fishing, horseback riding, hiking, and cycling. A couple of our favorite places to stay are the
Best Western Desert Inn
and the
Angler's Lodge
.  The Angler's Lodge is a boutique lodge, and is located on the banks of scenic Henry's Fork of the Snake River, and is just steps away from the #1 fly fishing location worldwide. It's about 30 minutes south of the park entrance in the small town of Island Park.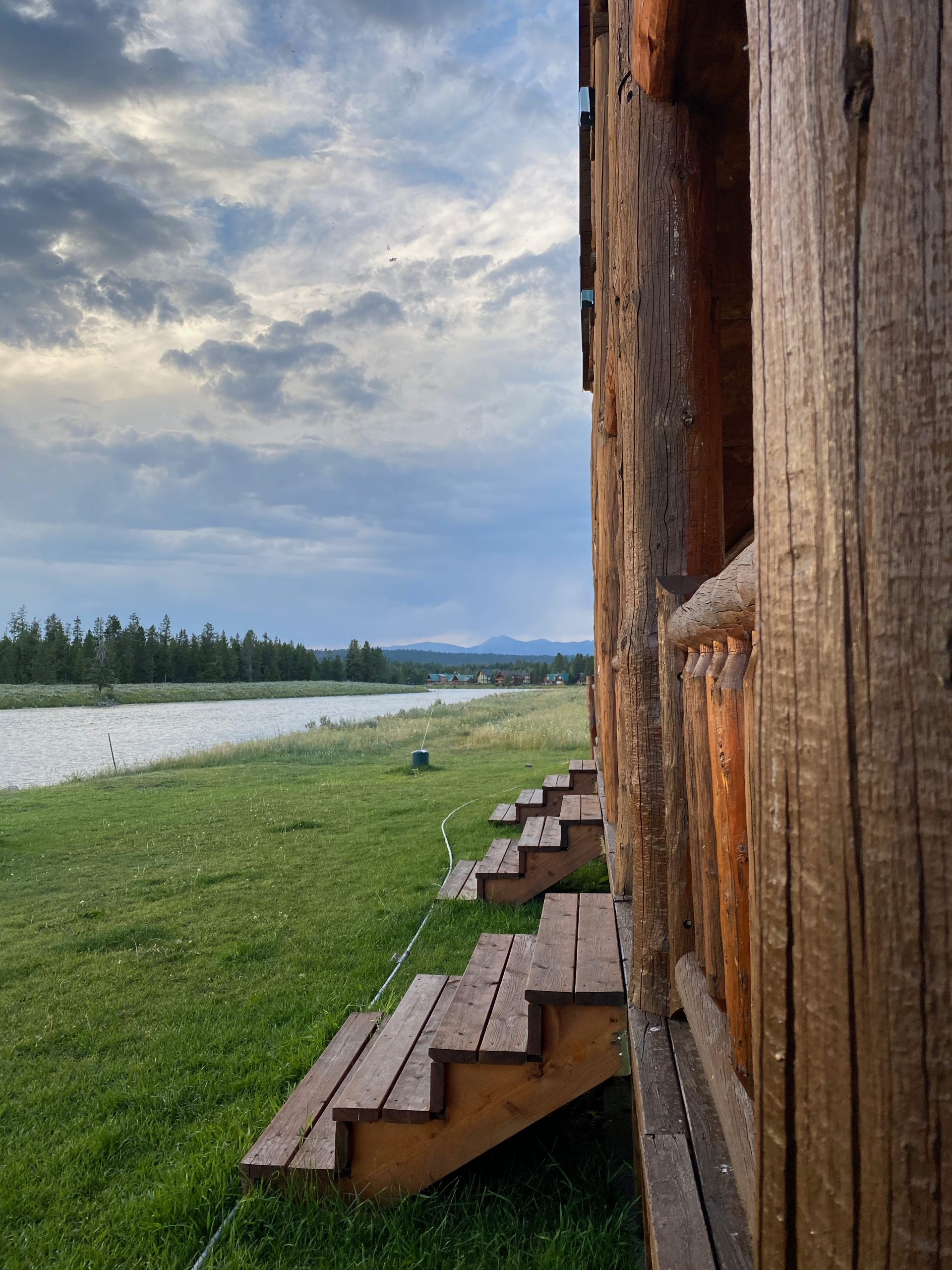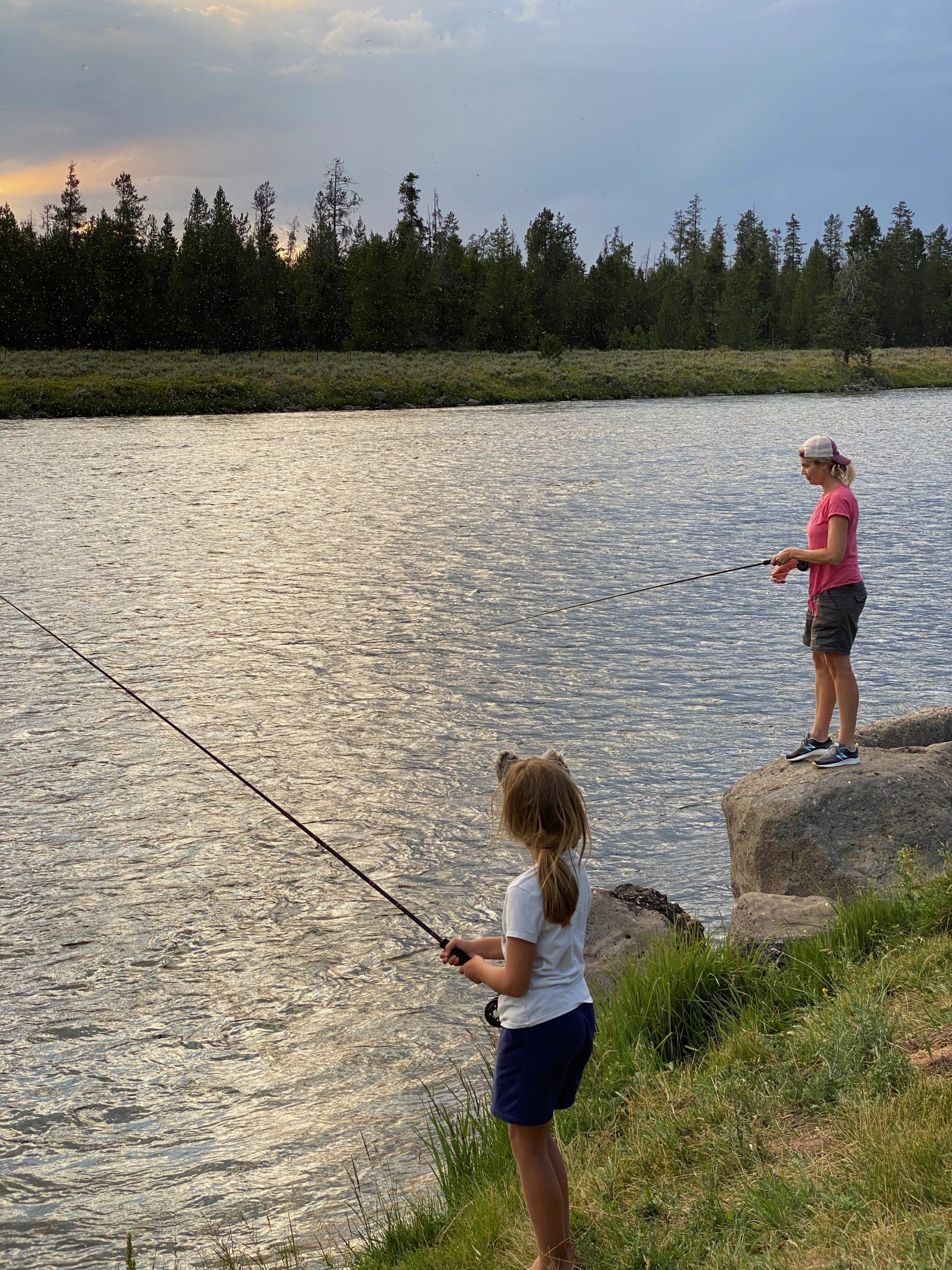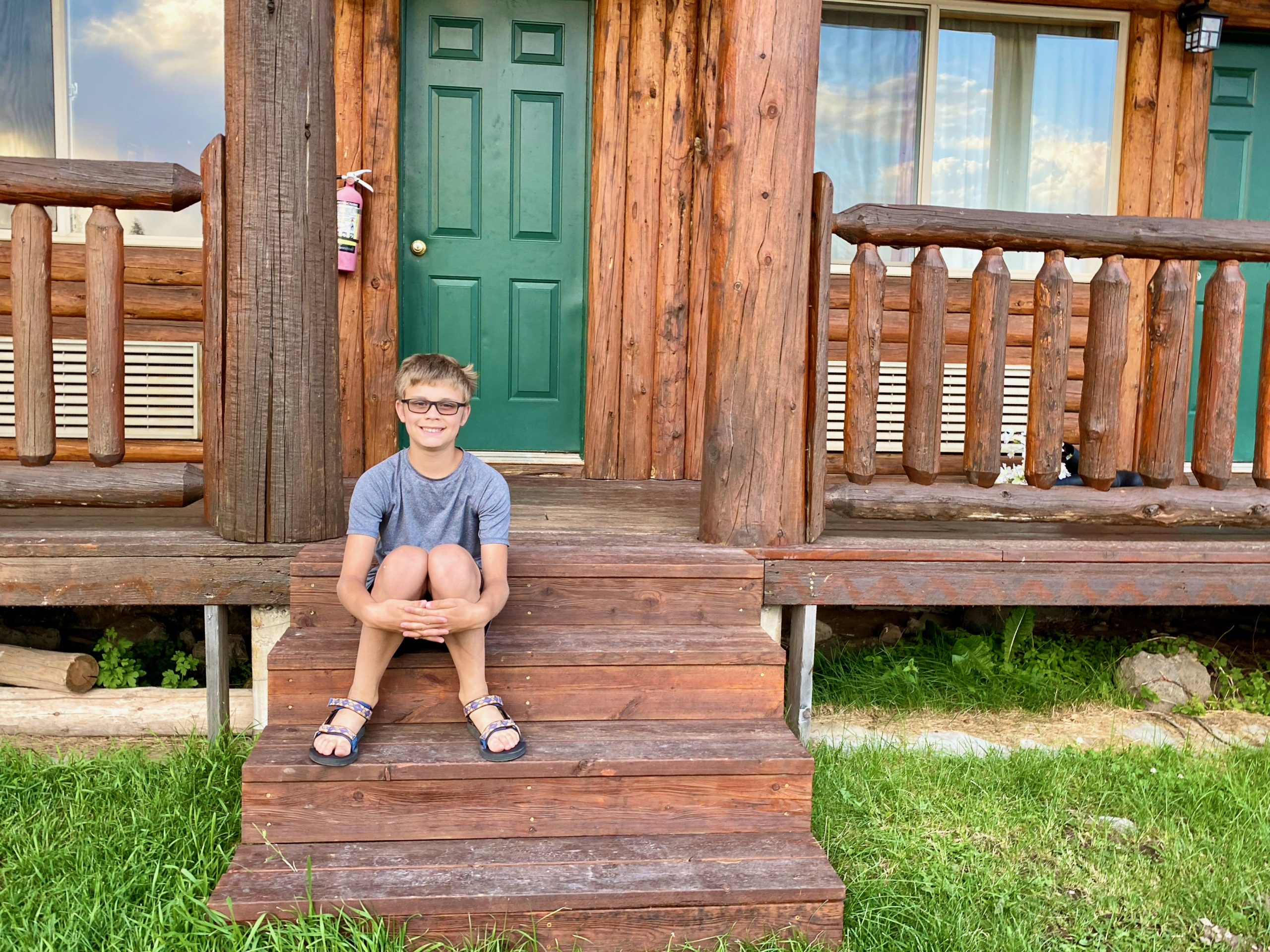 Cody, Wyoming
This is actually one of our favorite towns to stay in when we visit Yellowstone.  The only problem is that Cody is a bit of a drive from the park… but the drive is beautiful.   Cody is located 55 miles east of Yellowstone's east entrance.  The town itself feels different from the other entrance towns as it is located outside of the mountain range. Cody feels more like an old wild west town right out of a western movie. It is named after Buffalo Bill Cody for his part in the founding of the town in 1896.   This town has a variety of activities including the Cody Stampede Rodeo, museum visits, and horseback riding.
If you do visit Cody,  make sure to dine at The Irma for some delicious Prime Rib.  The restaurant and hotel was built in 1902 by Buffalo Bill Cody and was named for his daughter, Irma.  We actually wanted to stay the night in the
Irma Hotel
, but it was sold out.  Instead, we stayed at the
Best Western Sunset Inn.
It is clean, comfortable, and has a pool. The kids loved it.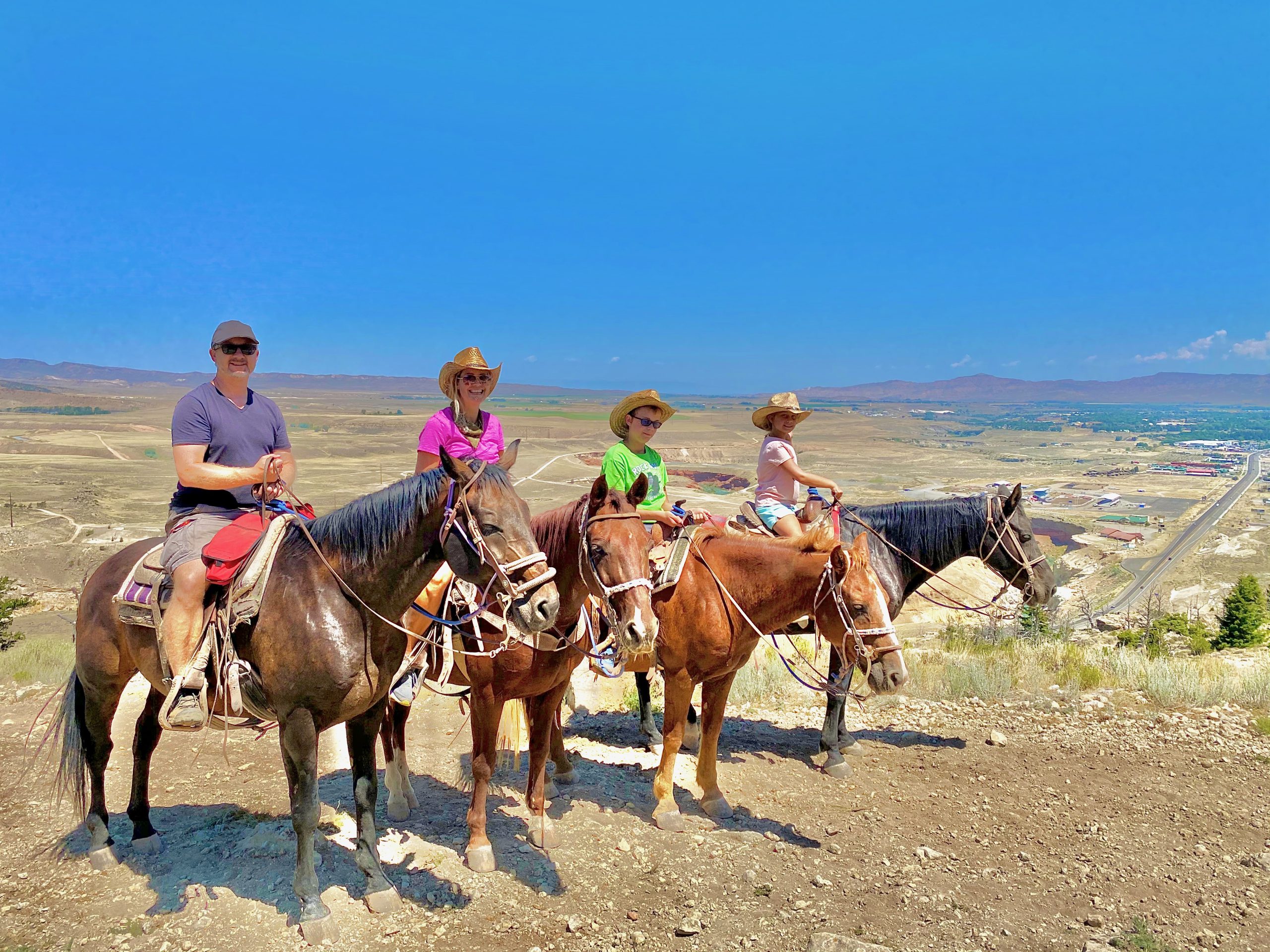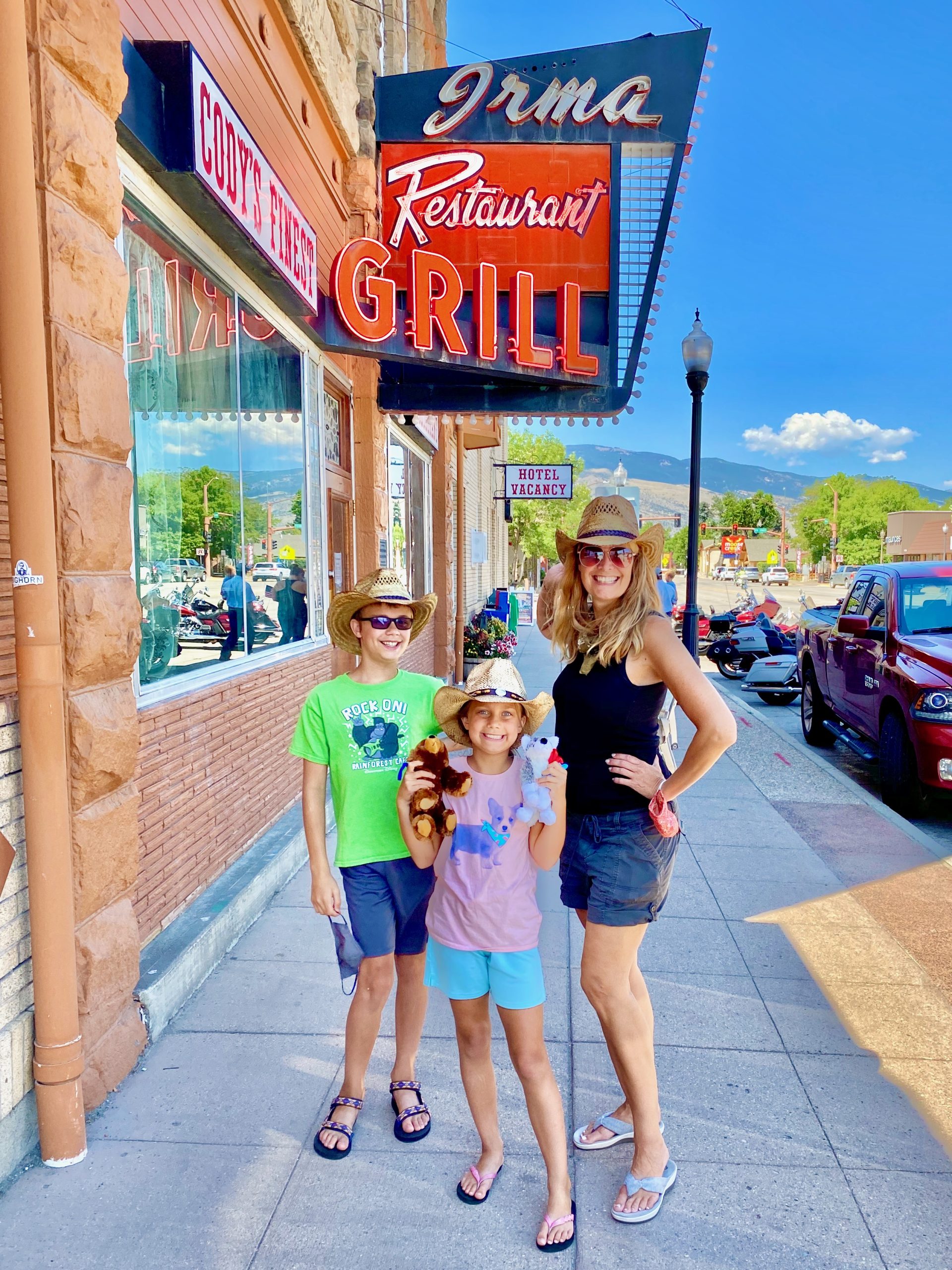 Gardiner, Montana
Gardiner is home to Yellowstone's north entrance and is open year round.  It's actually the only park entrance that is open year round.  It's also the entrance where you will find the Roosevelt Arch.  It's a great spot to take a photo to let the world know that you've visited Yellowstone.
Gardiner itself is a small town set in the vast and beautiful Montana hills.  The entire area is incredibly beautiful and full of wildlife.  This was the only town we stayed in where we saw Elk and other wildlife just walking through the streets.  It's a charming little town that feel like it's a 1000 miles away from the craziness of the world.
We ate at a few of the town's restaurants and never had a bad meal.  The north entrance is a great area to stay in if you're interested in seeing wildlife and are visiting the northern parts of the park like Mammoth Hot Springs and Lamar Valley.  We stayed at the
The Ridgeline Hotel at Yellowstone, Ascend Hotel Collection
.  The Ridgeline is a well appointed hotel located on the ridge above the river that comes with some majestic views.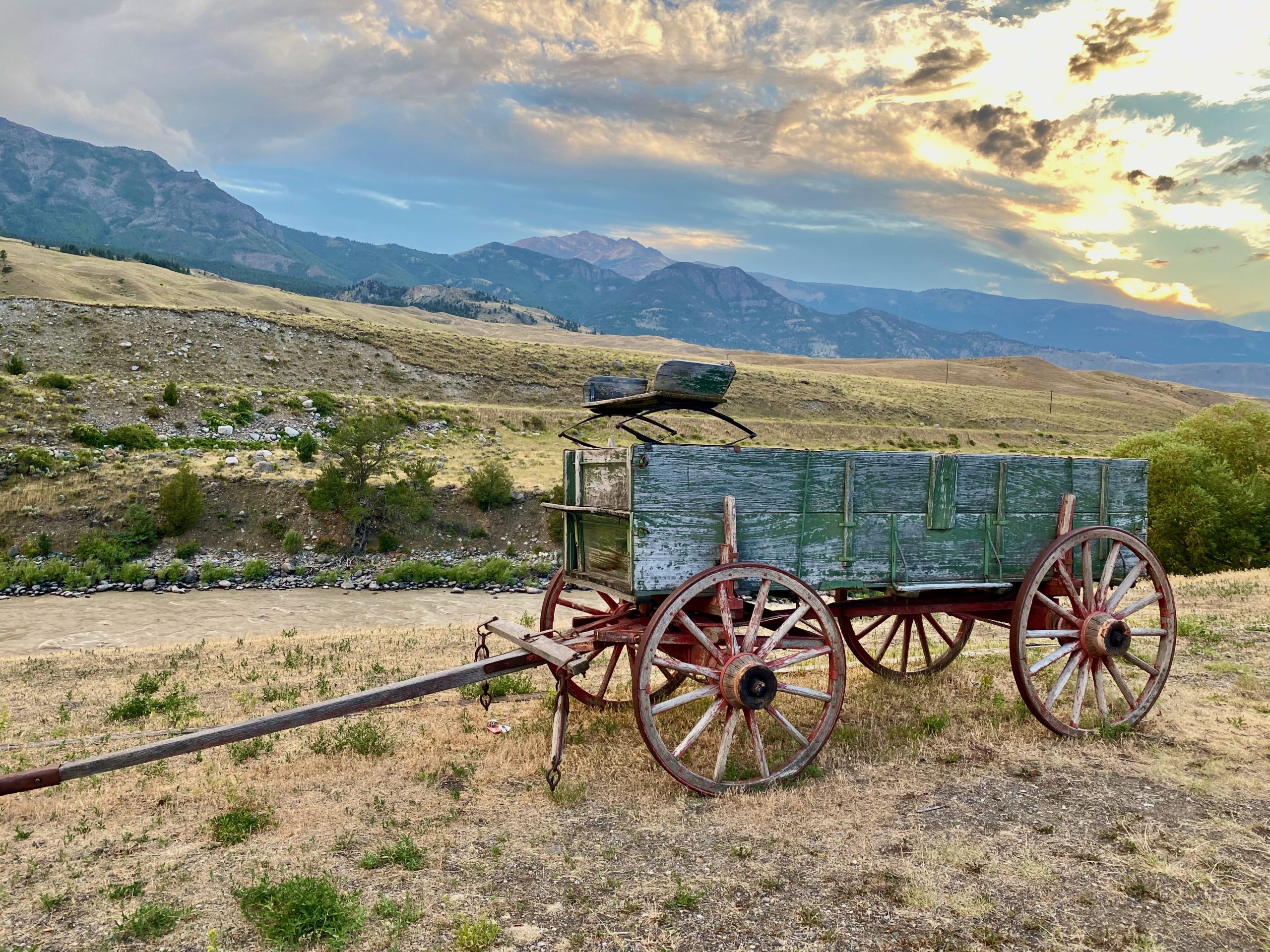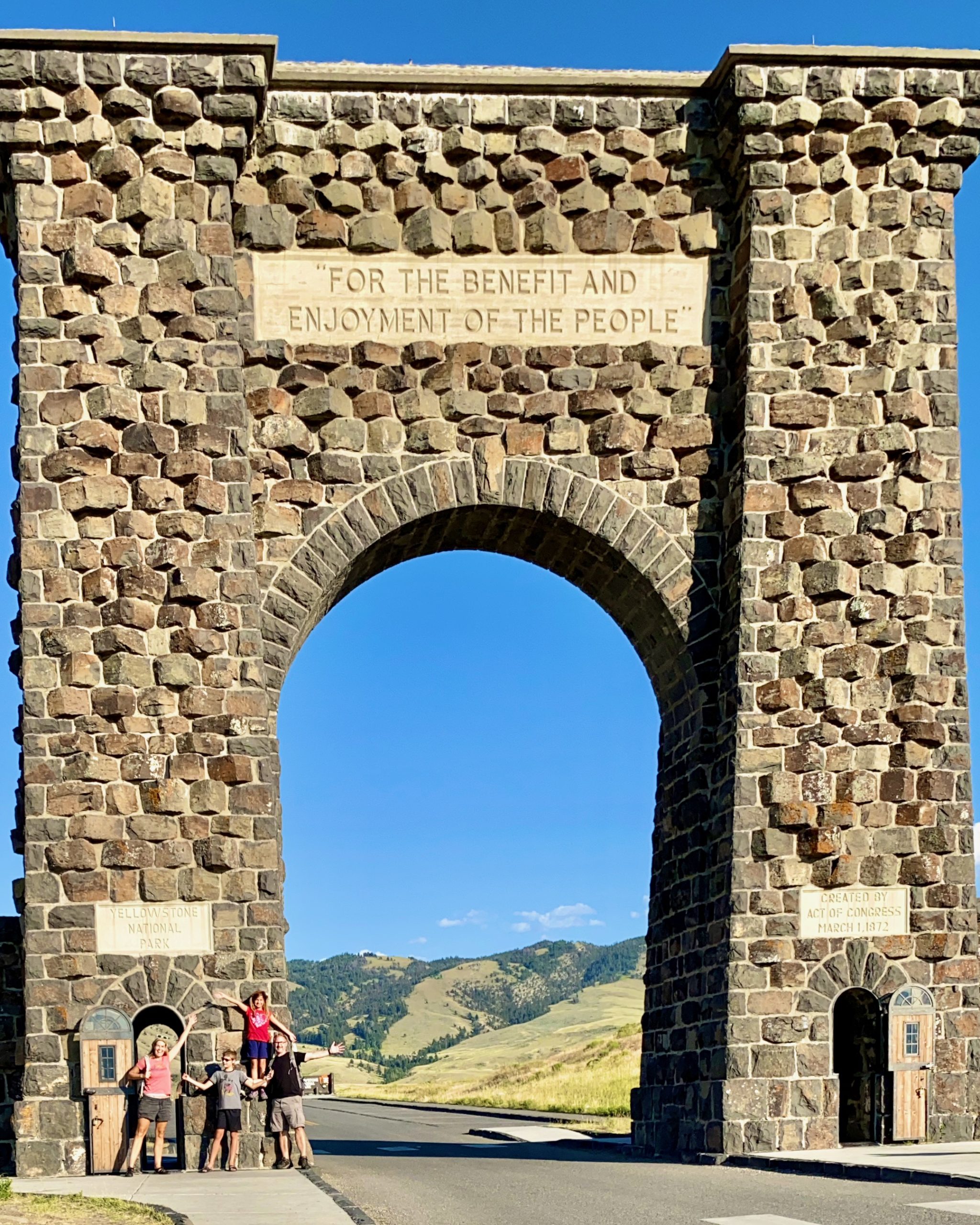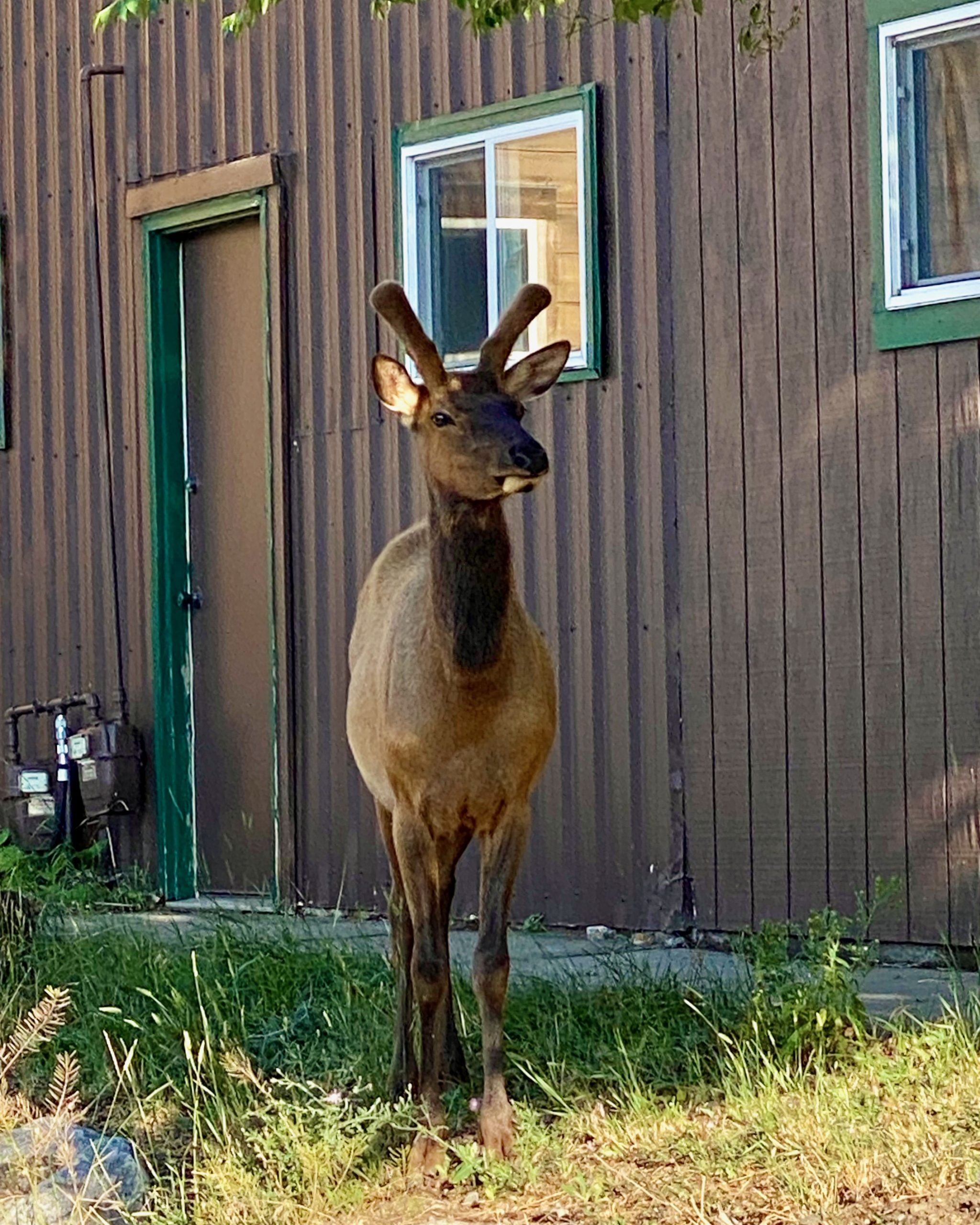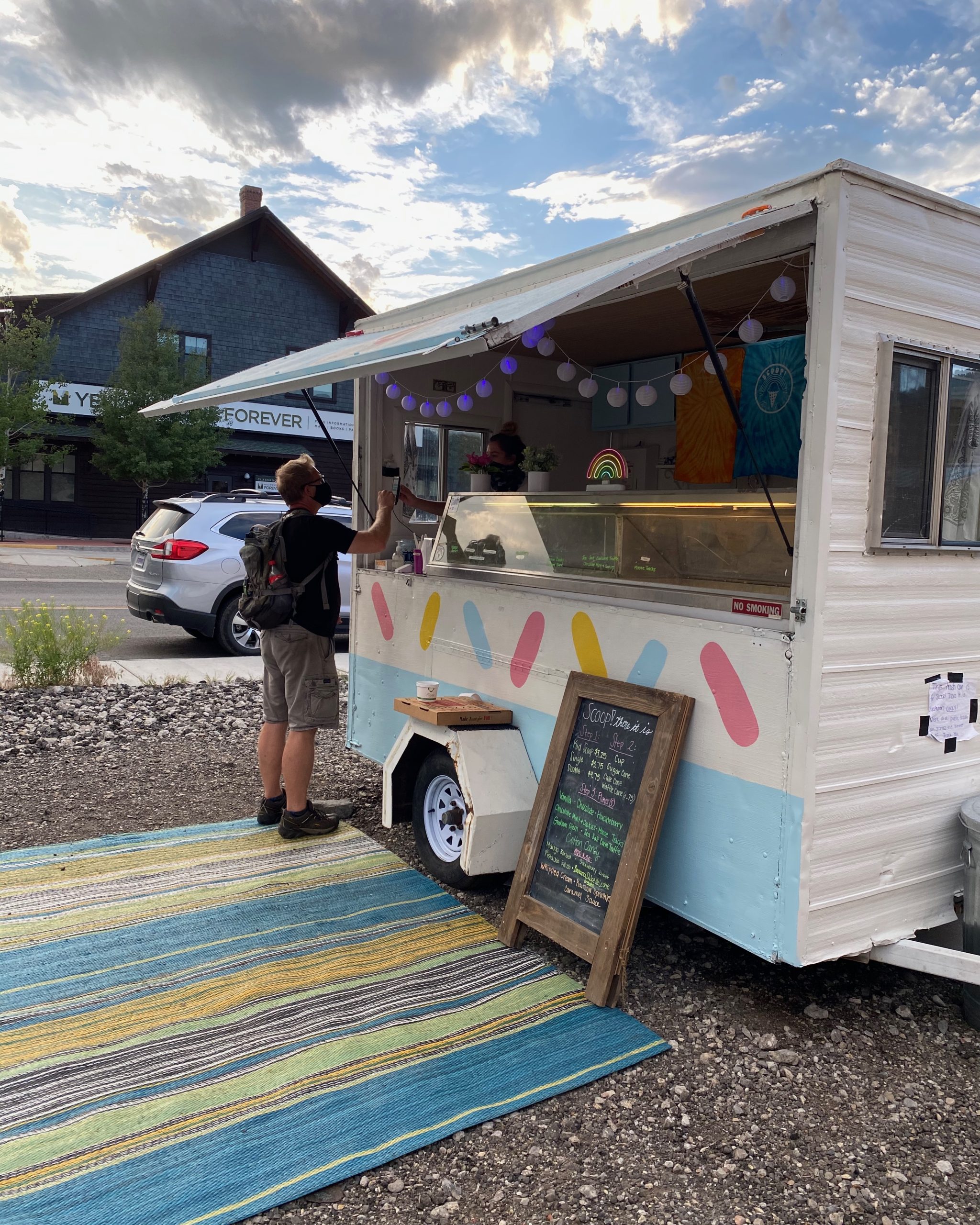 Jackson Hole, Wyoming
This was our least favorite town we stayed in while visiting Yellowstone.  That said, it is kind of a must if you want to see the Tetons as part of your trip as there aren't a lot of options. The city itself if fine, but it was very crowded while we were there. Seeing the Grand Tetons, on the other hand, I highly recommend. In order to get to Jackson Hole from Yellowstone you must drive through Grand Teton National park.  As a side note to remember, there is another entrance fee to get into Teton National Park.
The Tetons are absolutely breathtaking and well worth the visit.  Jackson Hole sits at the base of these majestic beauties. Jackson Hole itself is cute and there is plenty to keep you busy.  The reason it was our least favorite of the places we stayed was because of the crowds and traffic.  It was also the most expensive and the most commercial of the towns. We stayed at the
Cowboy Village Resort,
which is a cute log-cabin style resort.  The kids loved having their own bunk beds in our very own log cabin.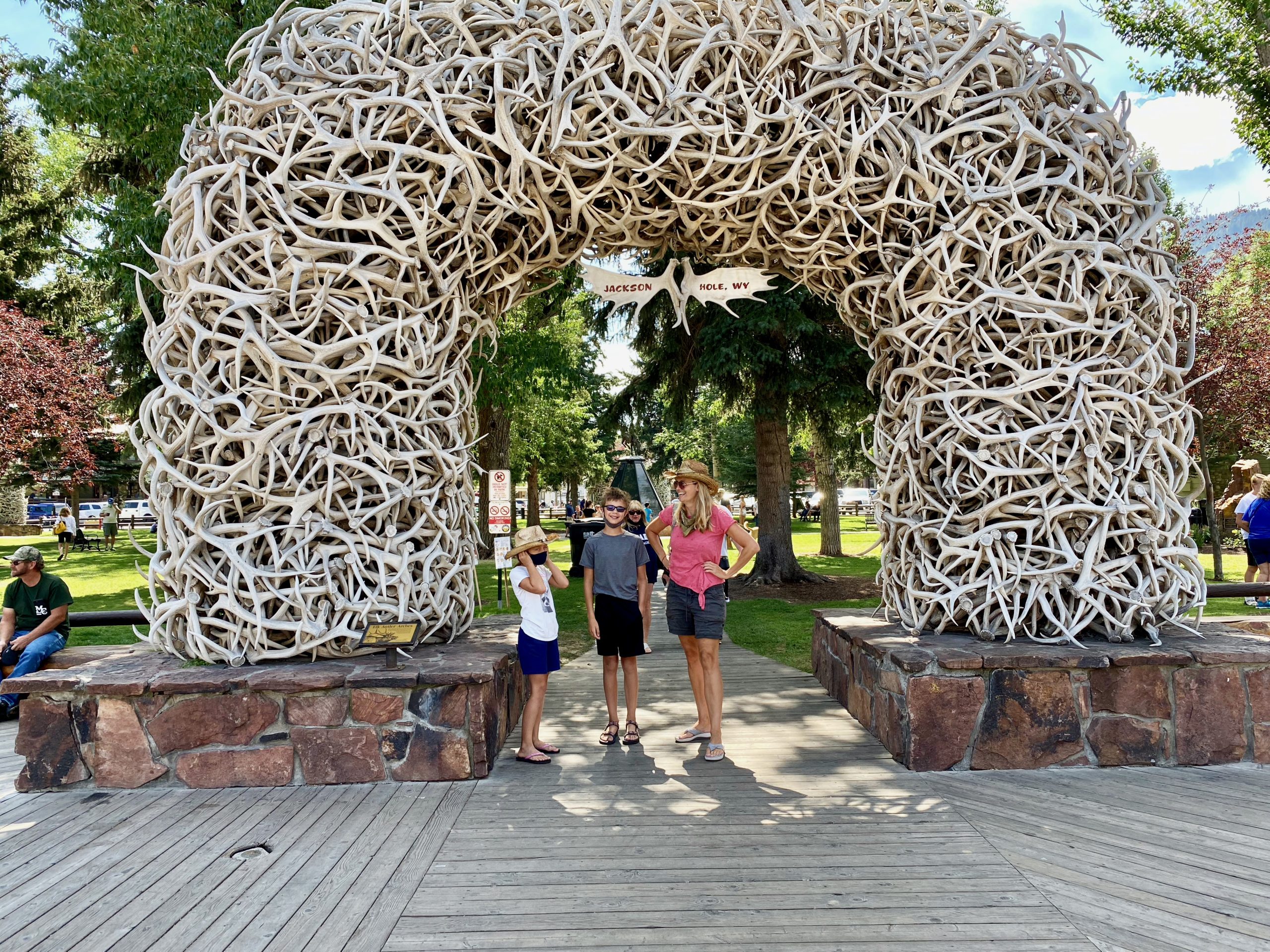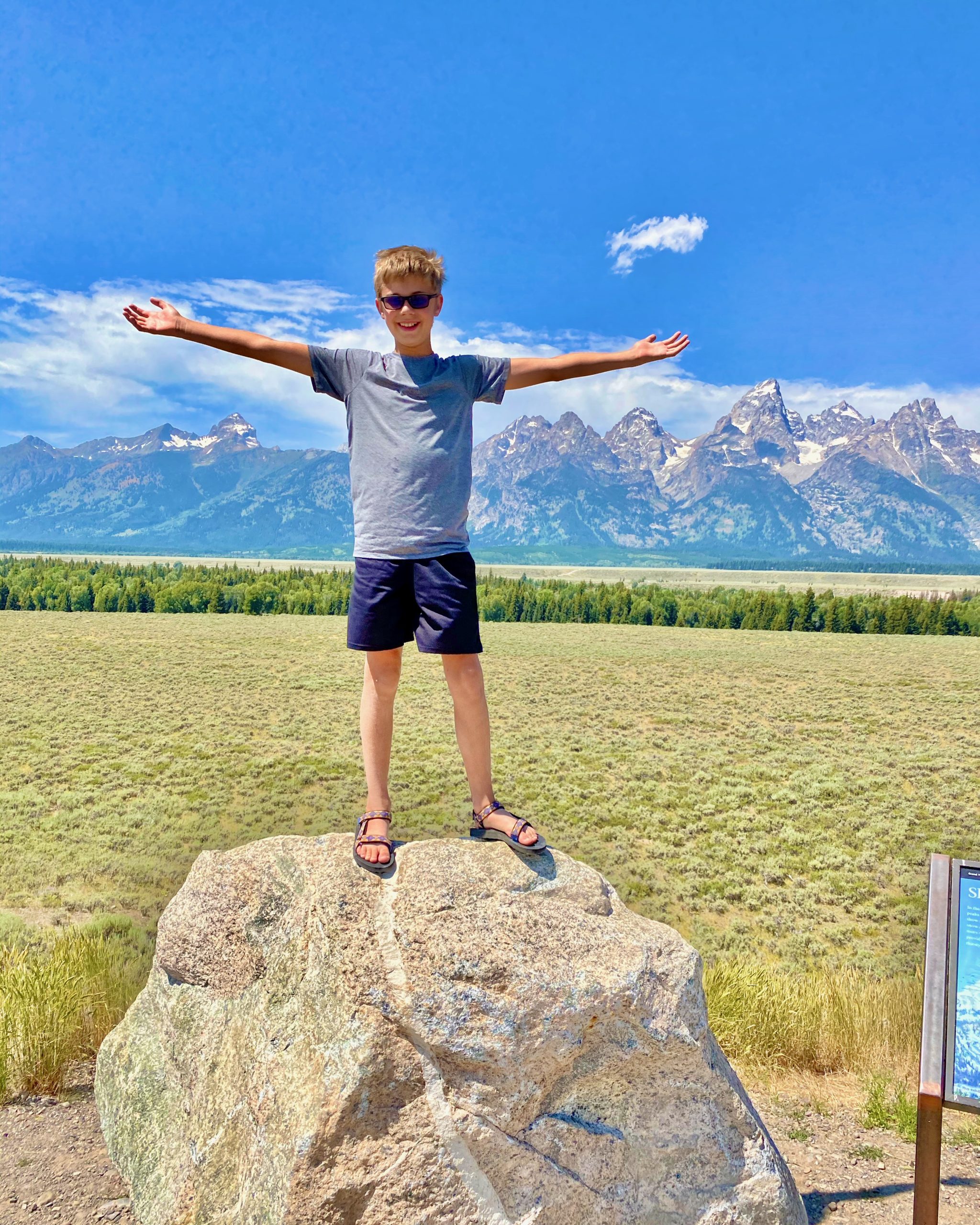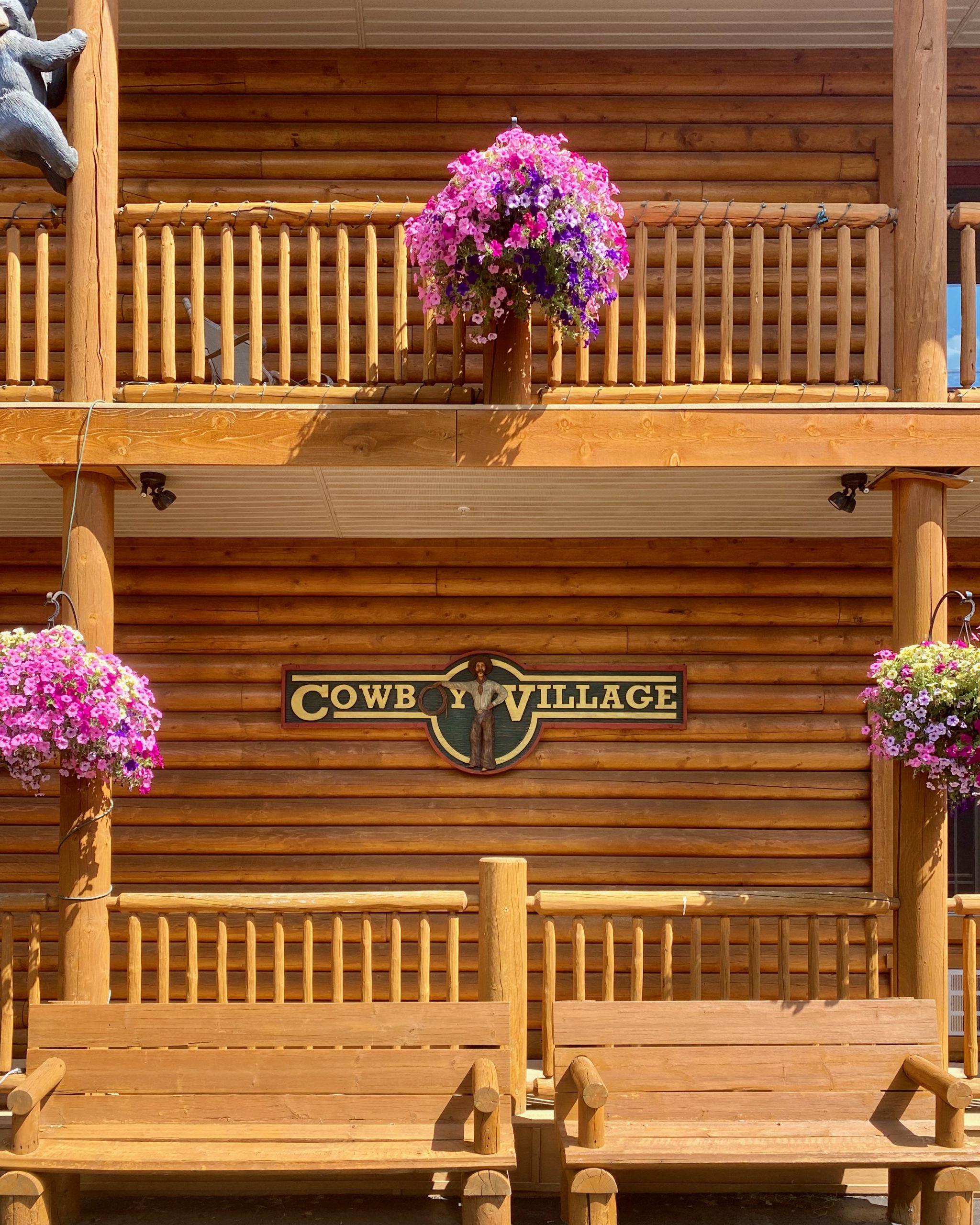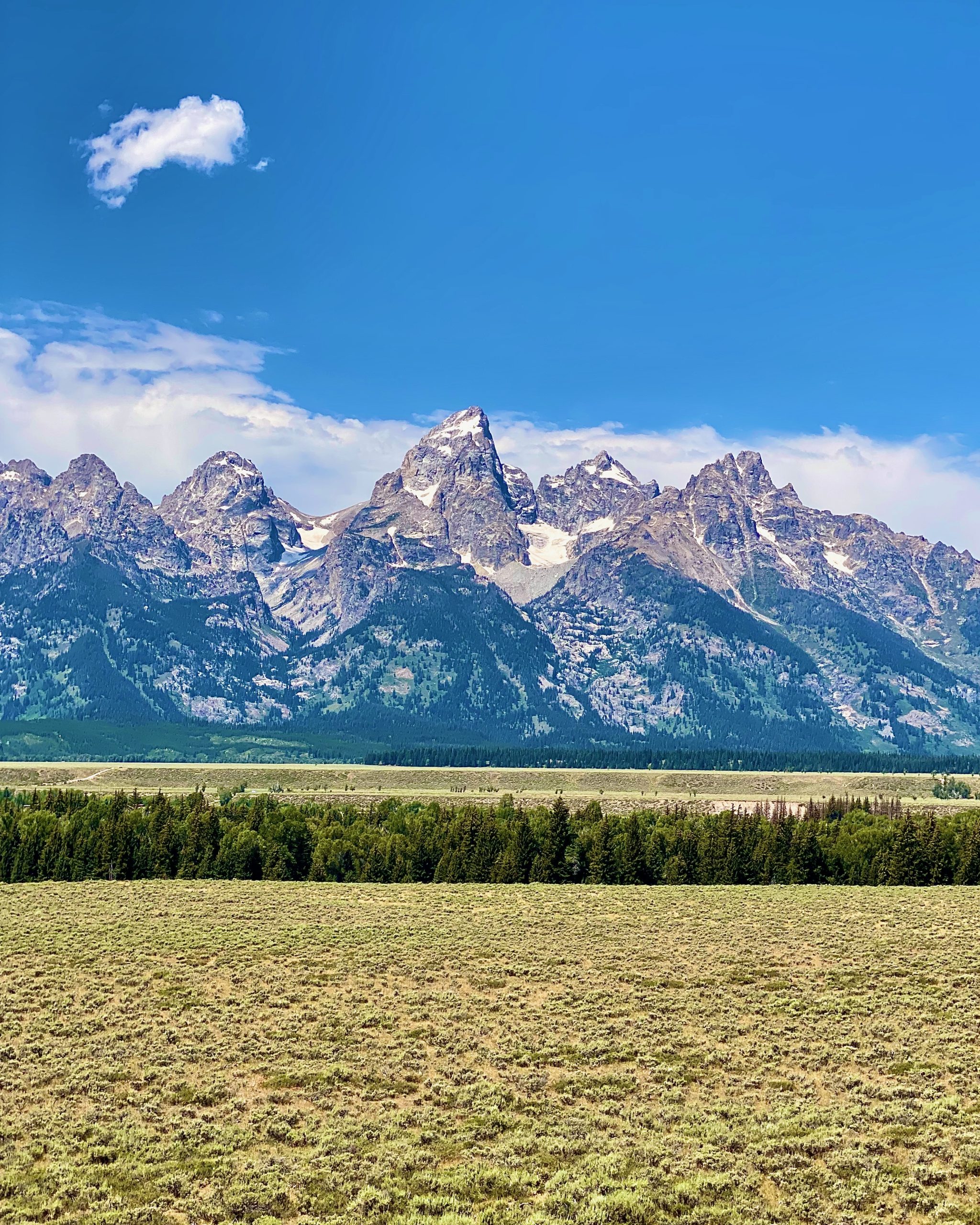 Northeast entrance – Cooke City
Cooke City is the smallest of the entrance towns.  When I say small, I mean really tiny.  If you blink, you may miss it. We've never stayed near this entrance, but we've driven through it a couple of times.  It's definitely worth a visit just for it's sheer beauty and remoteness.  This entrance also gives you the best access to Yellowstone's beautiful Lamar Valley.  This is the best area to see grizzlies, black bears, bison and wolves.
The Northeast entrance also gives you the opportunity to drive through the stunning, Bear Tooth Pass, which lays just a few miles outside of Cooke City.   The Bear-tooth highway zigzags along the Montana–Wyoming border reaching a height of 10,947-feet. This scenic highway is home to some stunning alpine scenery.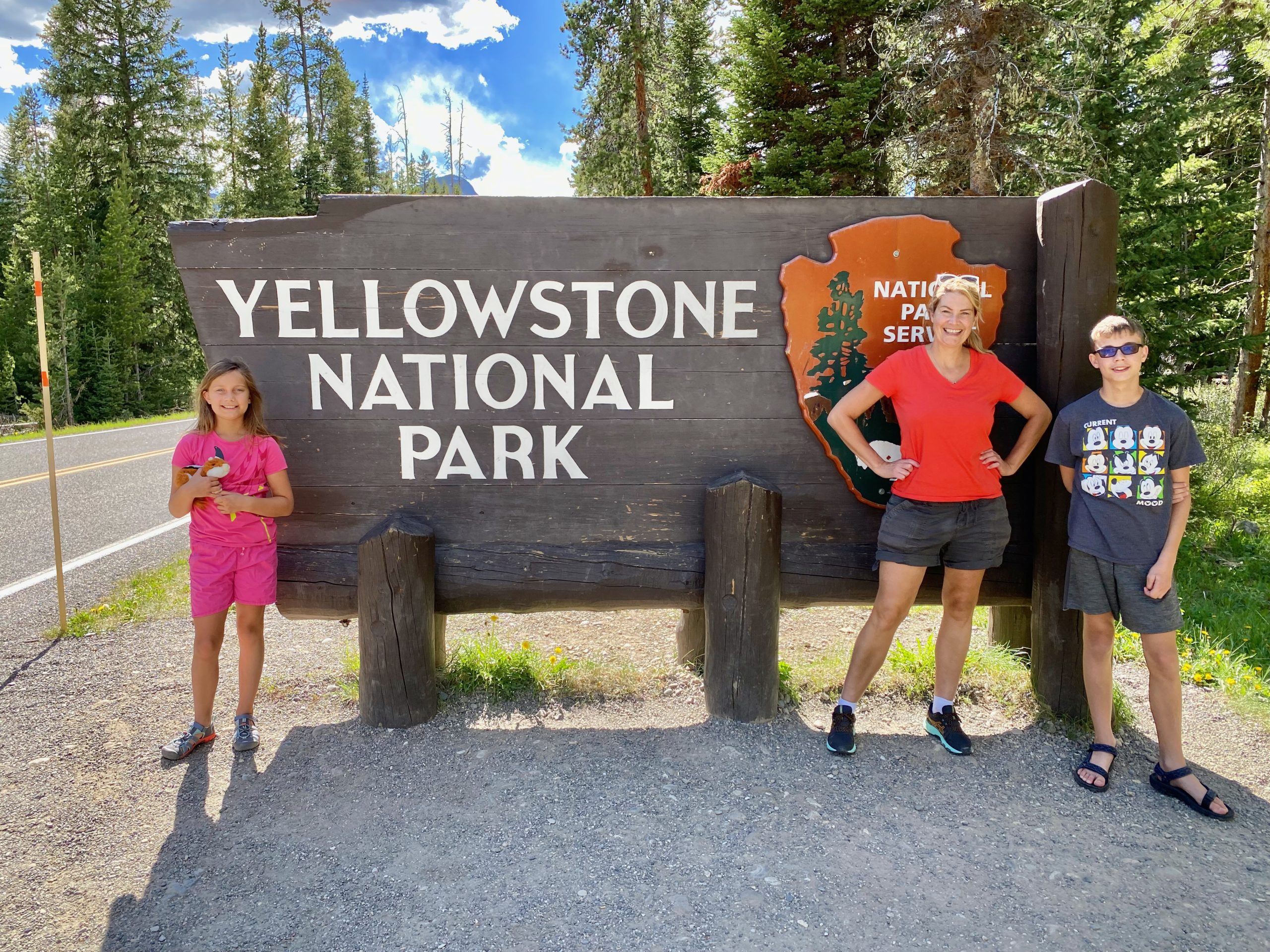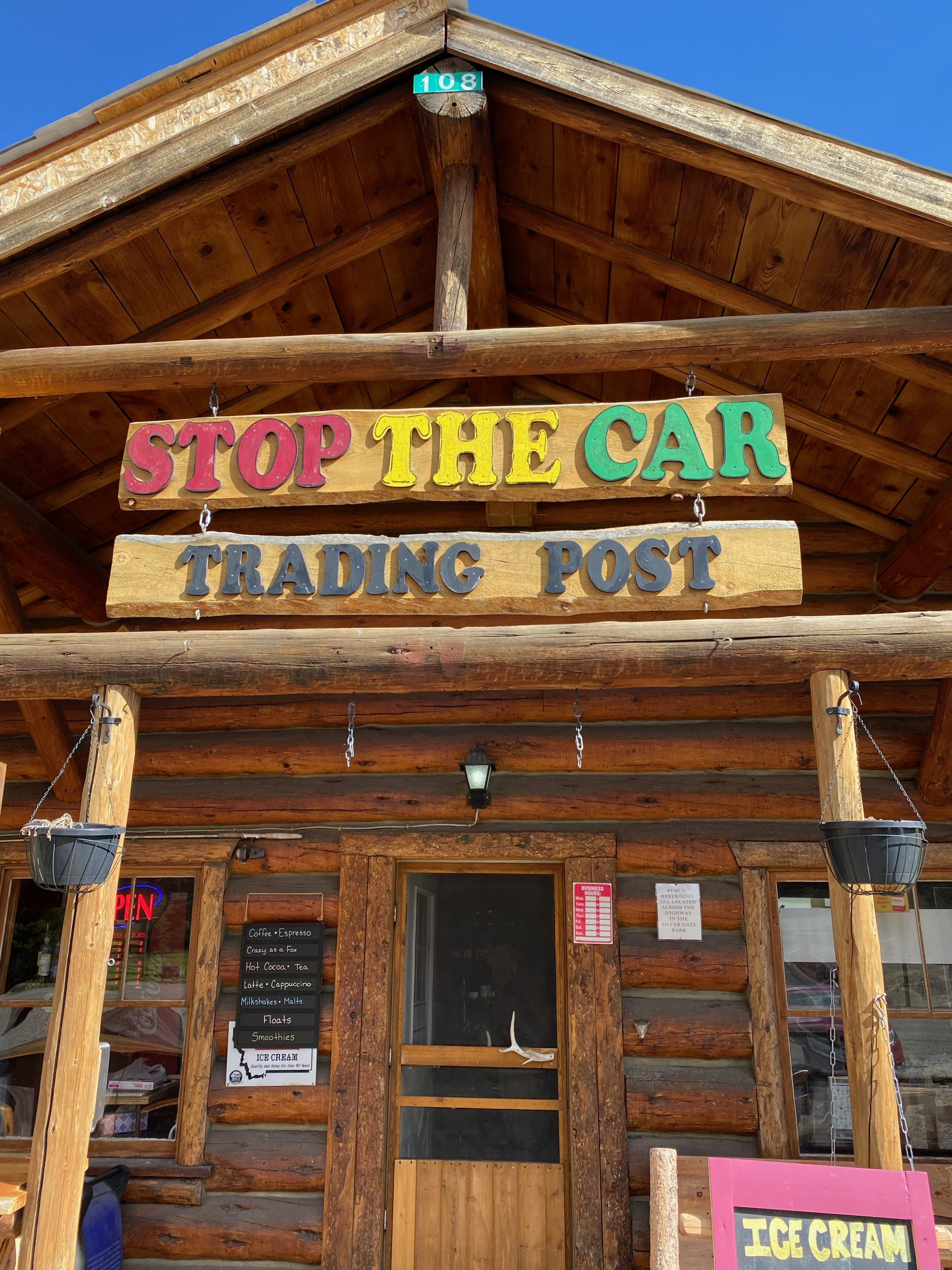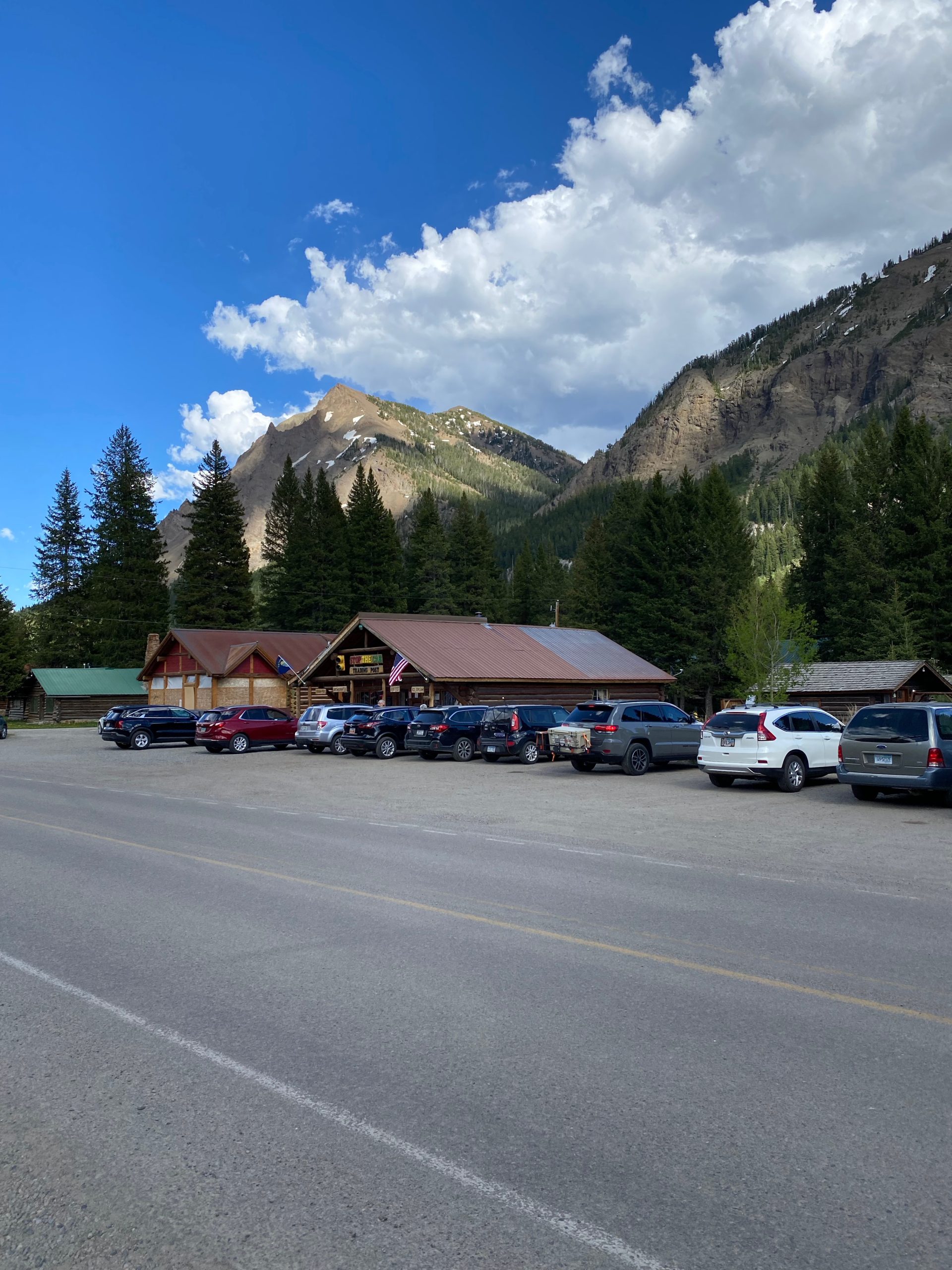 Staying inside the park:
If staying inside the park is on your wishlist, be sure to book early.  The rooms inside the park book up quickly, especially the Old Faithful Inn.  The only time we've stayed inside the park is when we camped in Lamar Valley. This was an amazing experience, but I much prefer having a cozy bed and a wall between me and the wildlife.  I hardly slept at all when we camped.  We had a large grizzly bear who decided to walk right through our camp at dusk our first evening.  When we mentioned this to the park ranger, he told us that our campsite just happened to sit near the bear's usual path she takes each evening.  Needless to say, I got very little sleep from that point on.  Below is the a list of the hotels and cabins (that come with walls between you and the bears) within Yellowstone.
Canyon Lodge and Cabins: 400+ guest rooms spread across 5 hotel-style lodges, with 100+ cabins being more rustic accommodations.
Grant Village Lodge: 300 guest rooms spread across 6 two-story, hotel-style lodges.
Lake Hotel and Cabins: Large lodge that has hotel room-style and cabin accommodations.
Lake Lodge Cabins: 186 cabins.
Mammoth Hot Springs Hotel and Cabins: Large lodge that has hotel room-style and cabin accommodations.
Old Faithful Inn: Rustic lodge with hotel room-style accommodations.
Old Faithful Lodge: Cabin accommodations.
Old Faithful Snow Lodge: Large lodge that has hotel room-style and cabin accommodations.
Roosevelt Lodge: Cabin accommodations.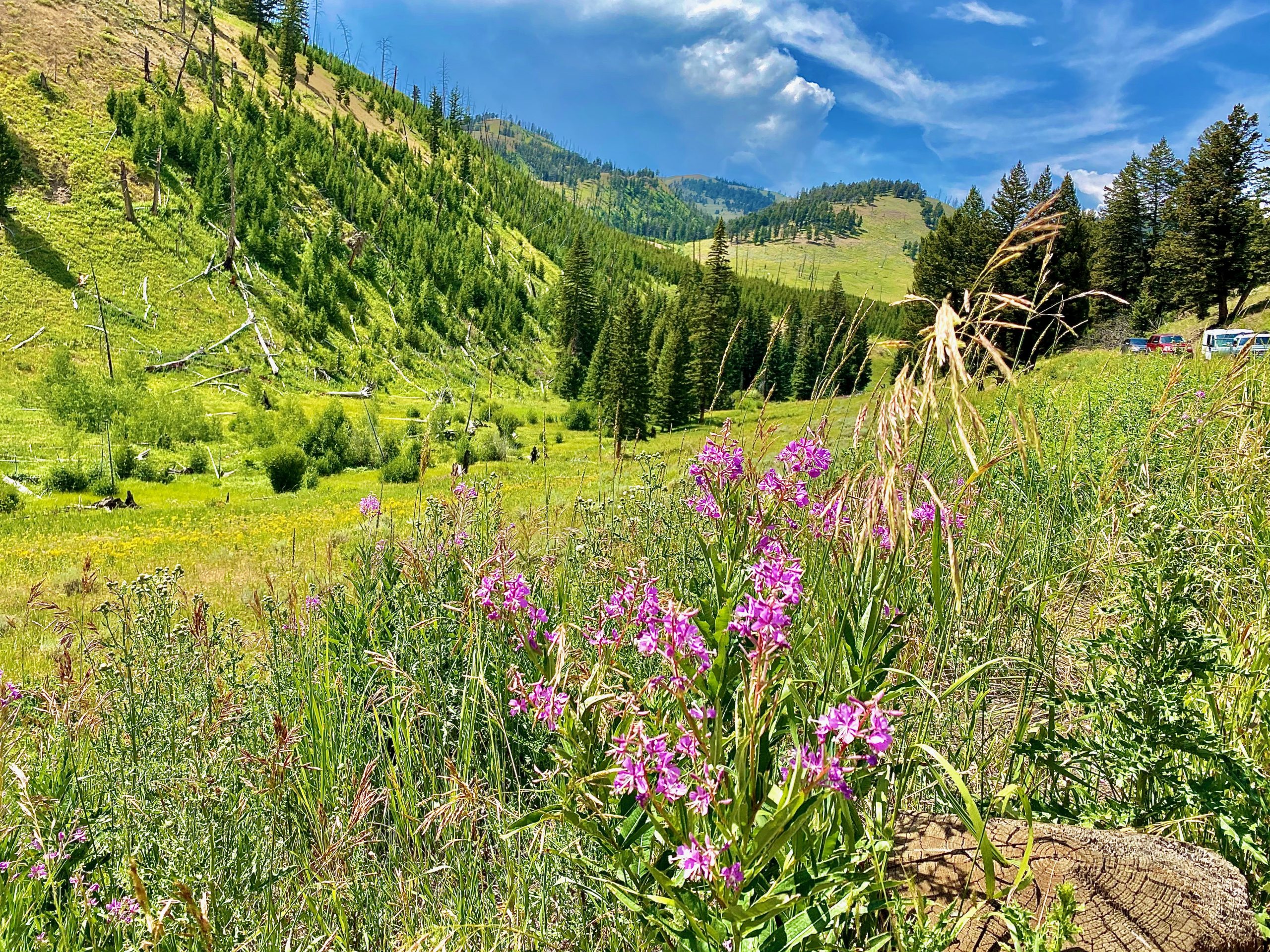 As I said in the beginning of this post, our roadtrip to Yellowstone is one of our most memorable trips we've taken as a family.  If you want to read more about our road trip adventures check out my post on "Thinking of a Family Roadtrip? Just Do it!"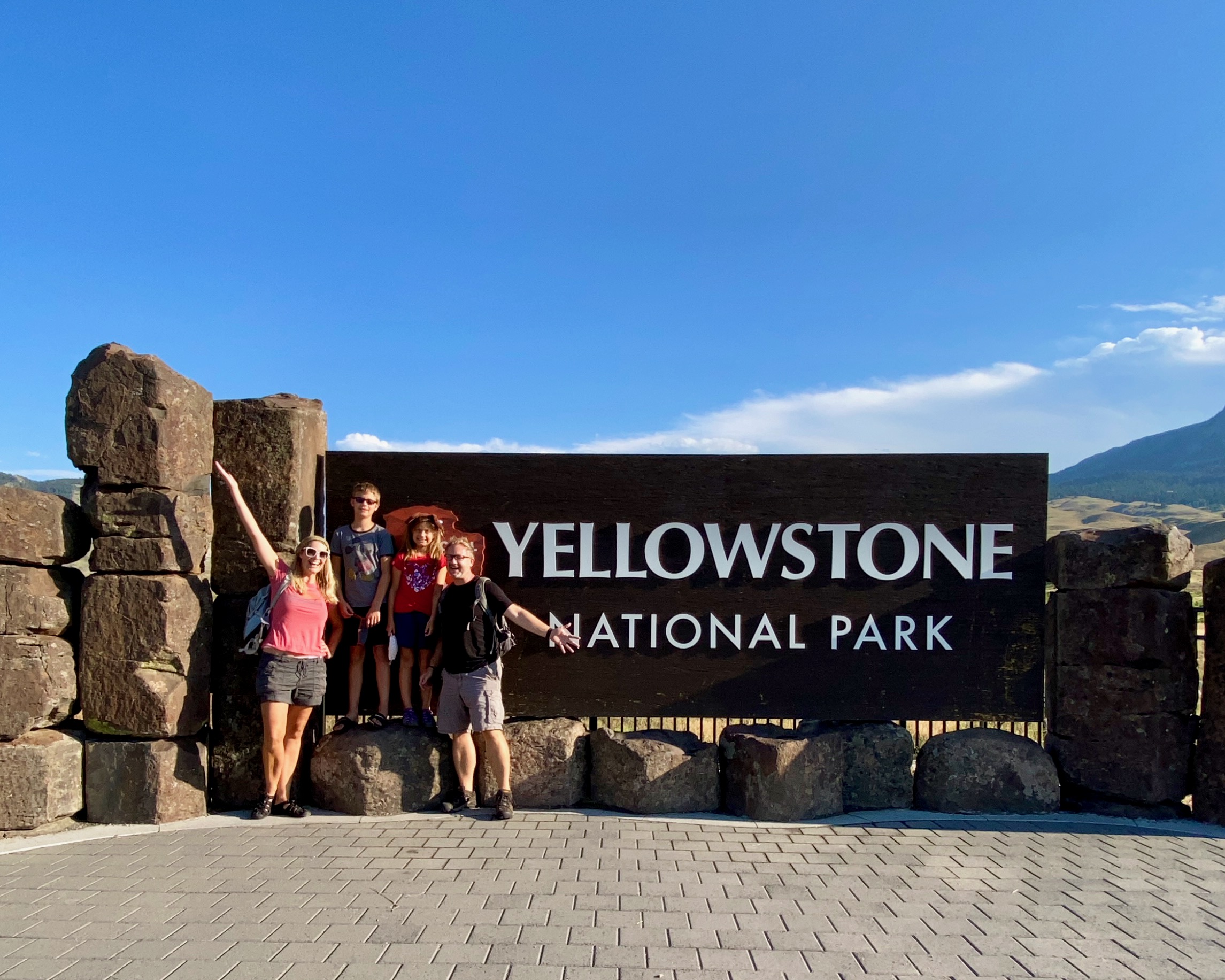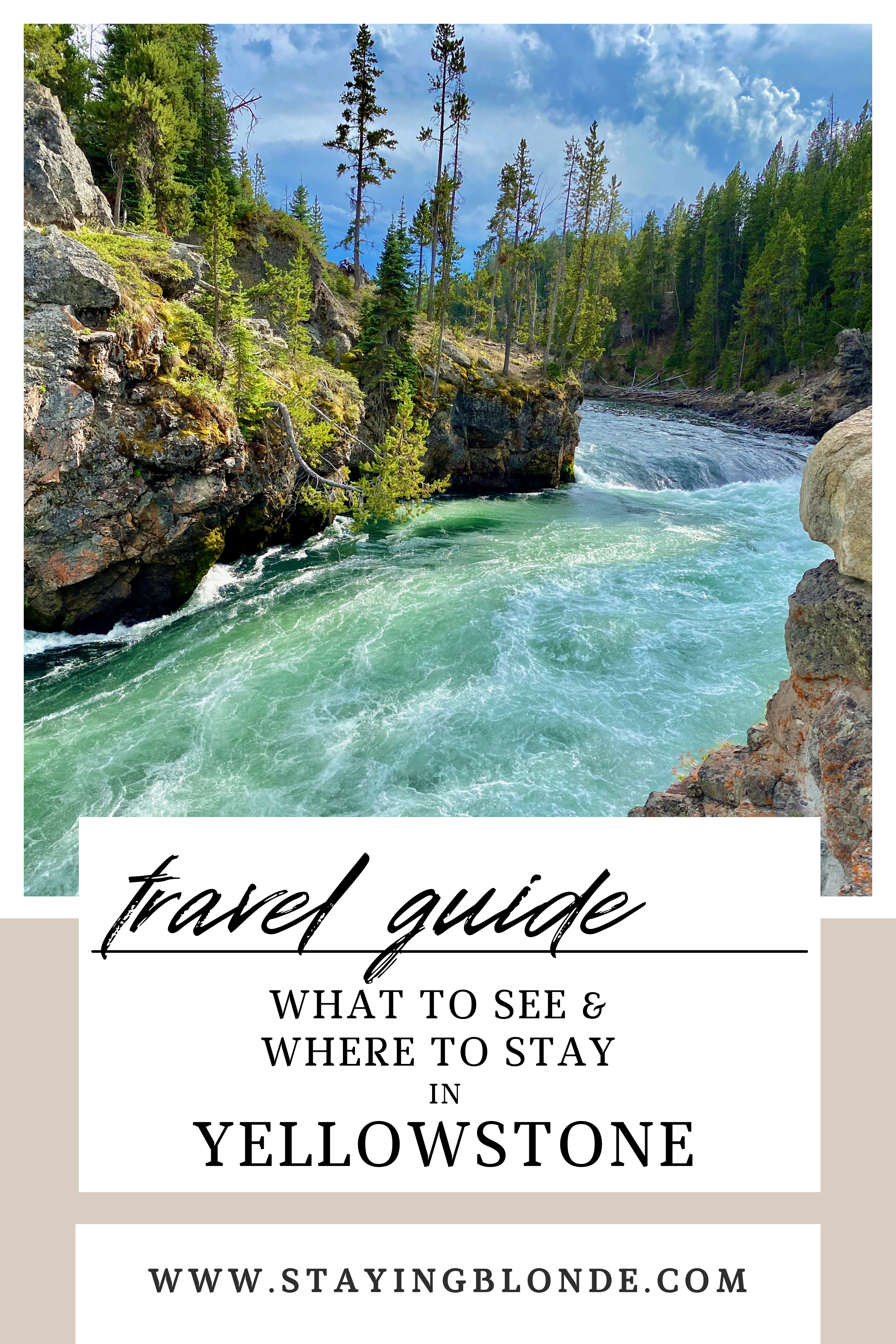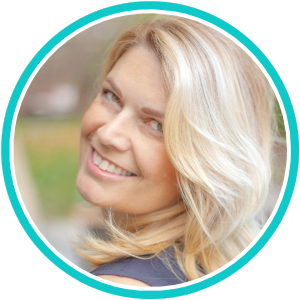 Mom of two and seeking sanity in the everyday. Let's chat about family, school struggles, travel, and living our best life. Located in the San Francisco Bay area.