This post contains affiliate links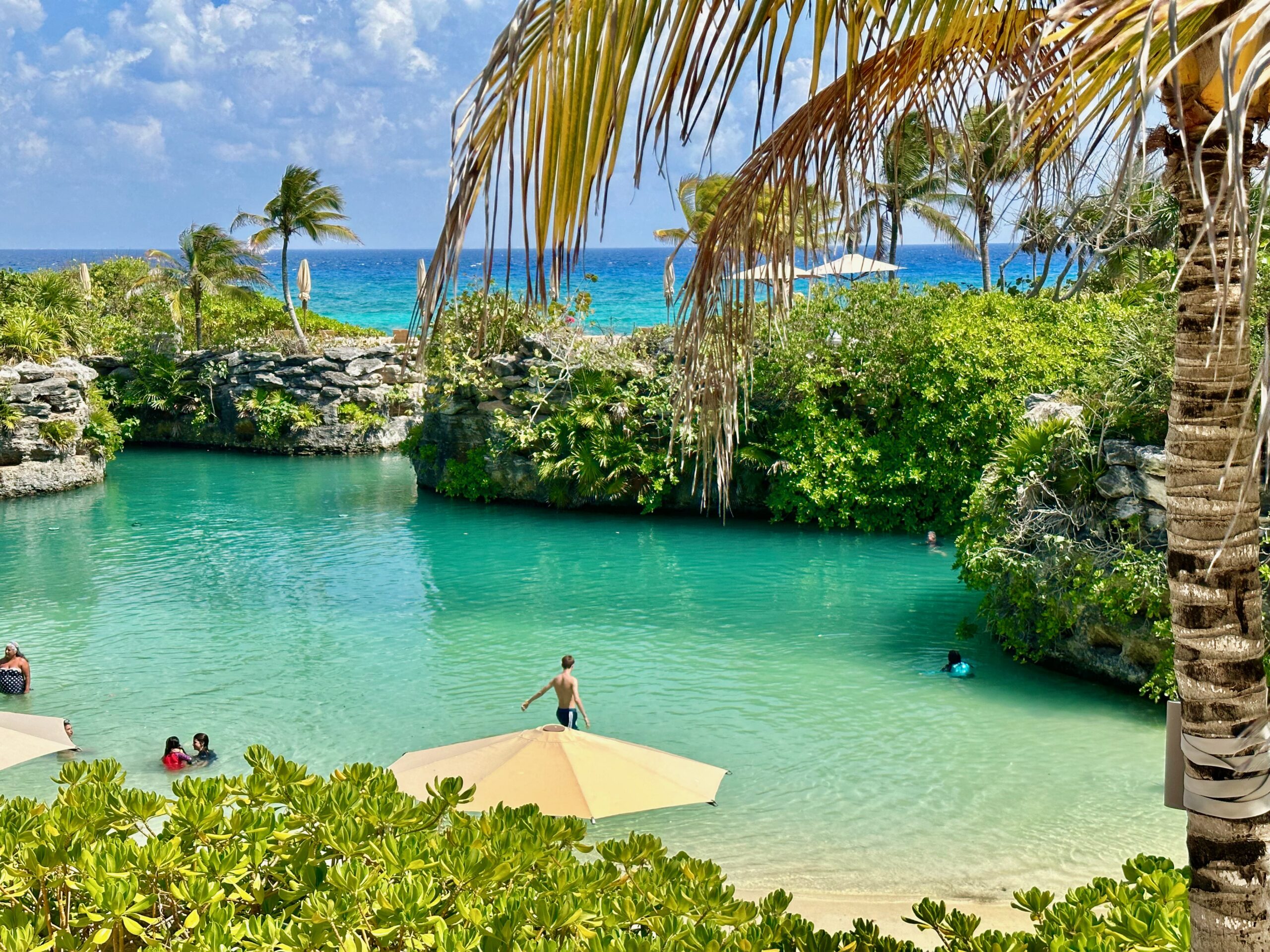 When it comes to resorts, I can be picky. Even though I had read hundreds of stellar reviews about
Hotel XCaret
, I was still nervous about booking.  My family and I tend to lean toward smaller,
boutique-style
, hotels and resorts.  Hotel XCaret is not considered small by any means. It's actually quite large and the opposite of what we usually look for in a hotel, but I still wanted to give it a try.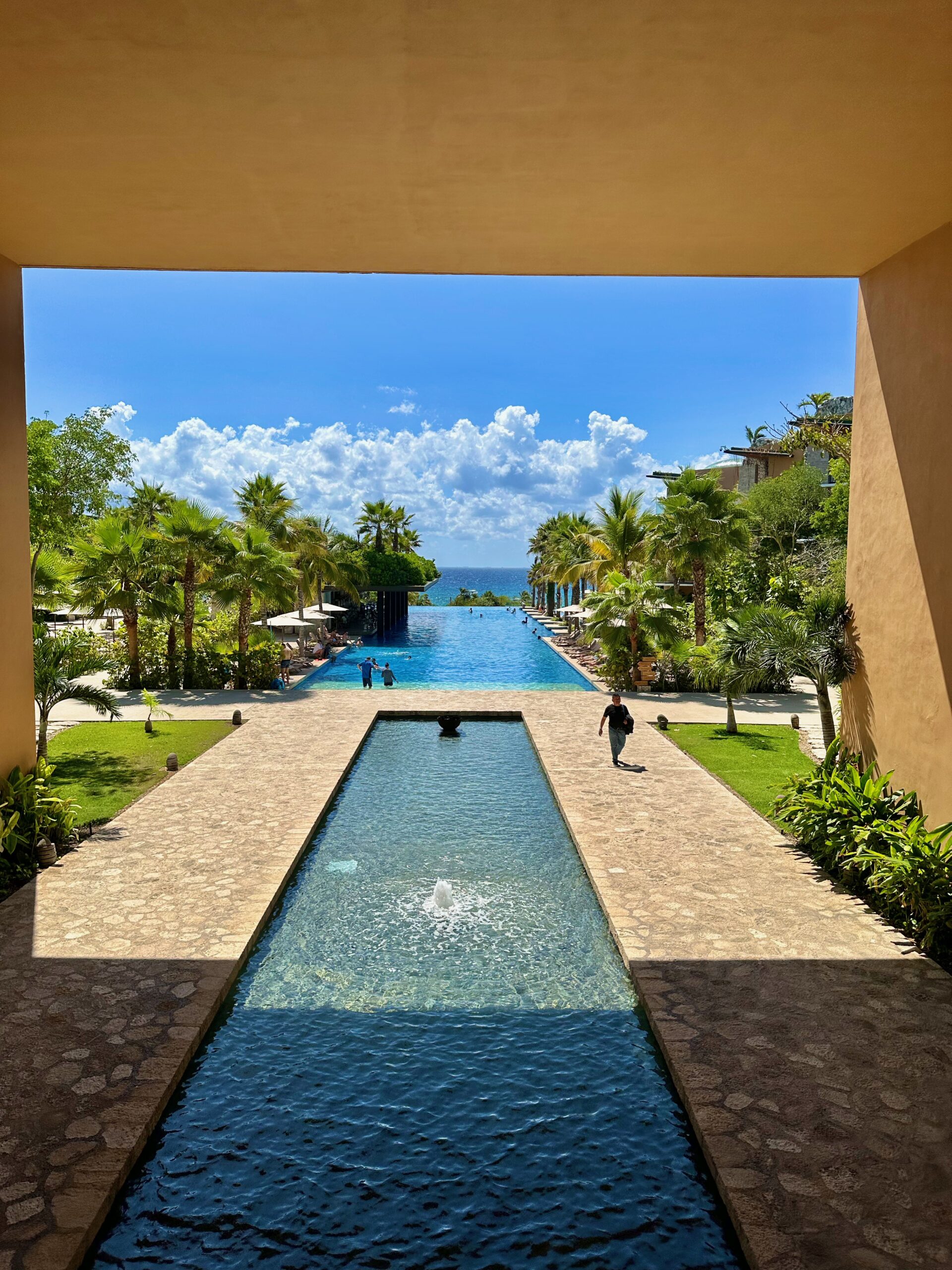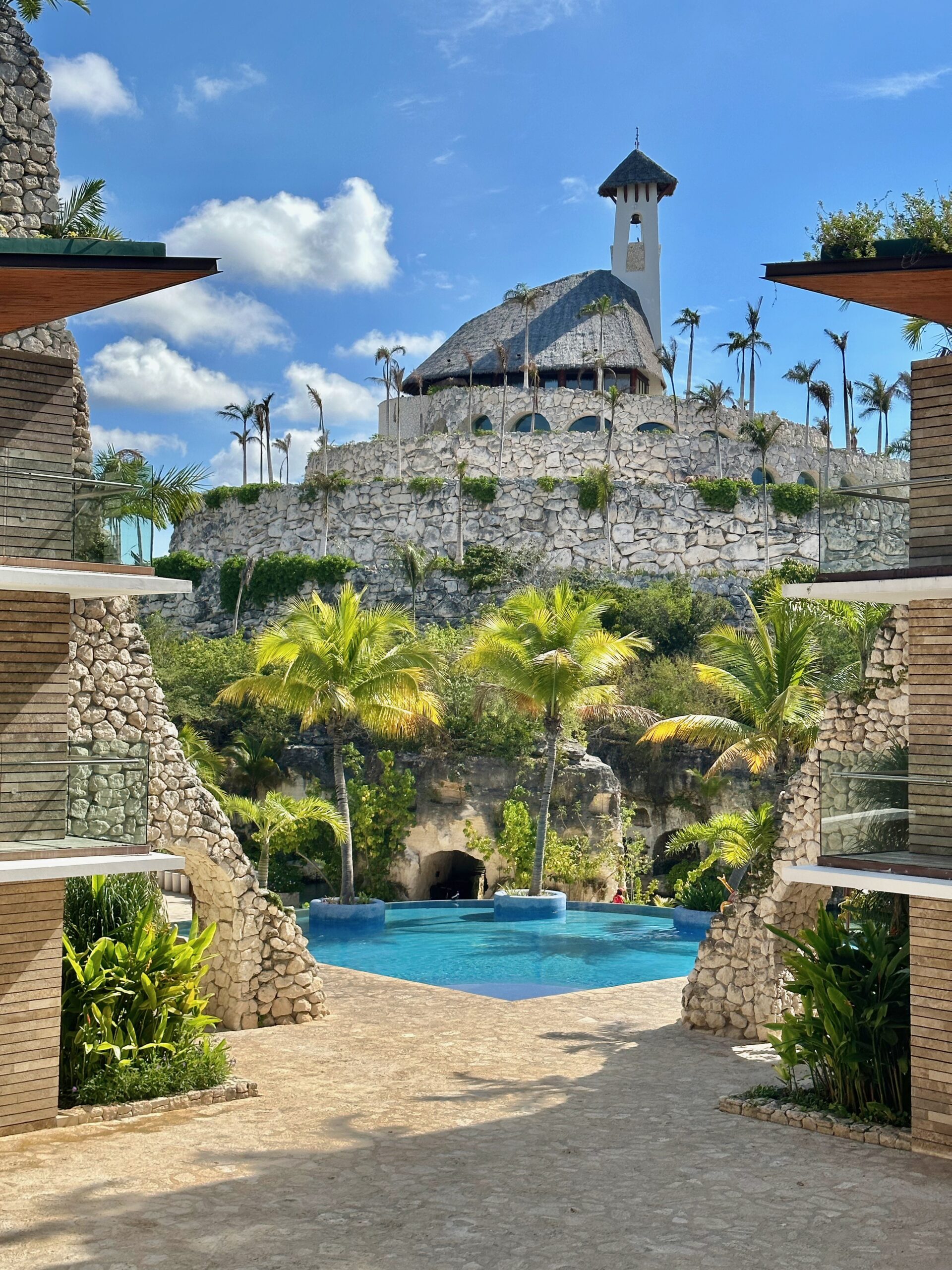 We arrived at the resort late at night. I hate arriving late because you essentially miss out on an entire day that you've paid for, but we're at the mercy of the airlines, so it is what it is. We arrived at about 9 pm via the hotel-provided transportation. Since we were all tired and hungry after a long day of travel, the concierge offered us an abbreviated orientation which we happily accepted. The shortened orientation gave us a quick rundown of the resort and helped us dodge the vacation club pitch, which we weren't interested in anyway.
We stopped by our room, dropped off our bags, and headed straight to the Mercado, the hotel's main buffet.  While inhaling our meal, we couldn't decide if we were just famished, or if the food was just that good.  We all agreed that if the buffet was this good, the rest of the week should be fantastic.
The next morning, we got up early and had breakfast at Bio, the hotel's Vegan restaurant.  We were pleasantly surprised that this meal was just as good as the night before. It turned out, nearly everything about this resort exceeded our expectations. I am happy that I decided to take the plunge and spend our spring break at Hotel XCaret Mexico. It really is like no other resort I've ever experienced.  Let me tell you why.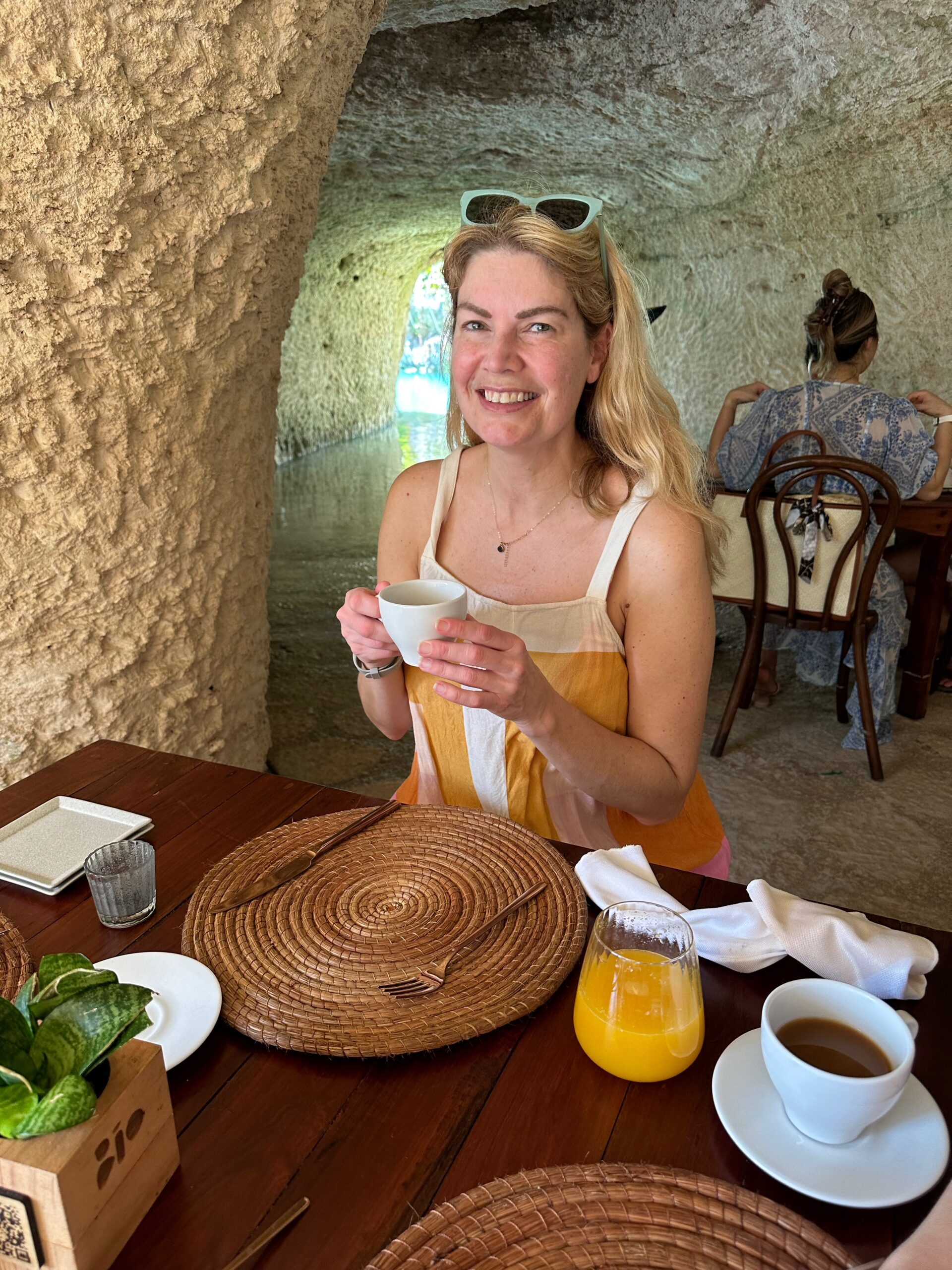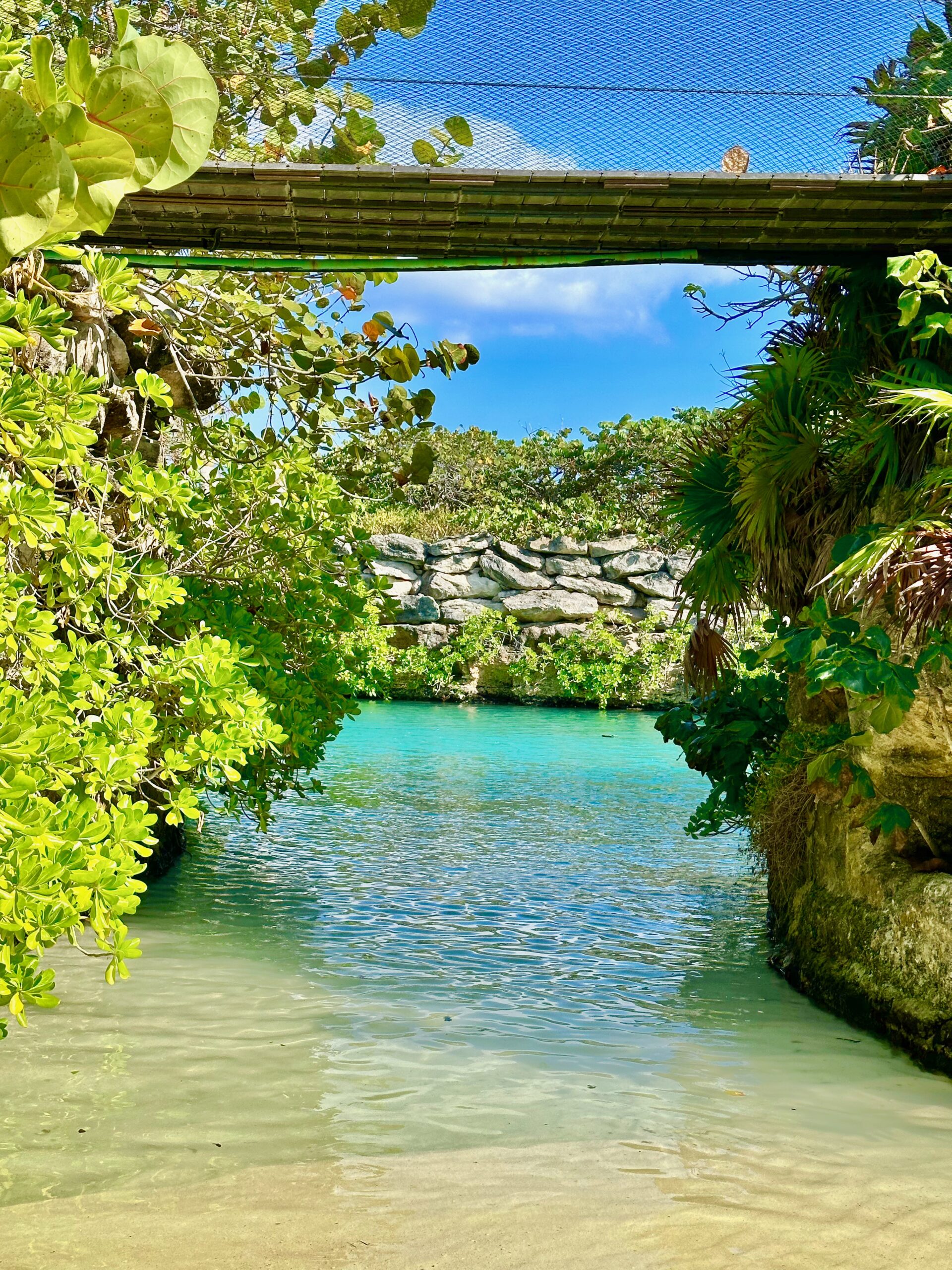 First and foremost, Hotel XCaret is stunning.  The buildings blend seamlessly with the flora and fauna of the Yucatan's landscape.   The jungle, lagoons and rivers flowing throughout the resort make you feel like you are miles away from civilization.  The hotel itself is located about one hour south of Cancun in Playa Del Carmen.
Hotel XCaret is a large scale resort with 900 rooms, although it doesn't feel that large.  The resort is spread out and designed in a way where it never feels crowded.  During our week we never waited in line for a meal or had a problem finding a pool or beach chair.  We had no problems with loud rooms or even having to wait for an elevator.
The resort has 11 restaurants, 13 pools, and an extensive beachfront lagoon that is perfect for kids and adults alike.  We especially appreciated the beach lagoons considering much of the Cancun area is plagued with seaweed that is currently congesting the nearby beaches.  There was no seaweed to speak of here.
The pools and  beach both have drink service.  However, there isn't any food service, which we kind of missed.  There were times when we wished we could order some snacks by the pool instead of having to pack up and head into a restaurant.  They do however have quick-serve food carts around the pool areas serving things like burgers, crepes, elote, and ice cream. You just need to go to them instead of them coming to you.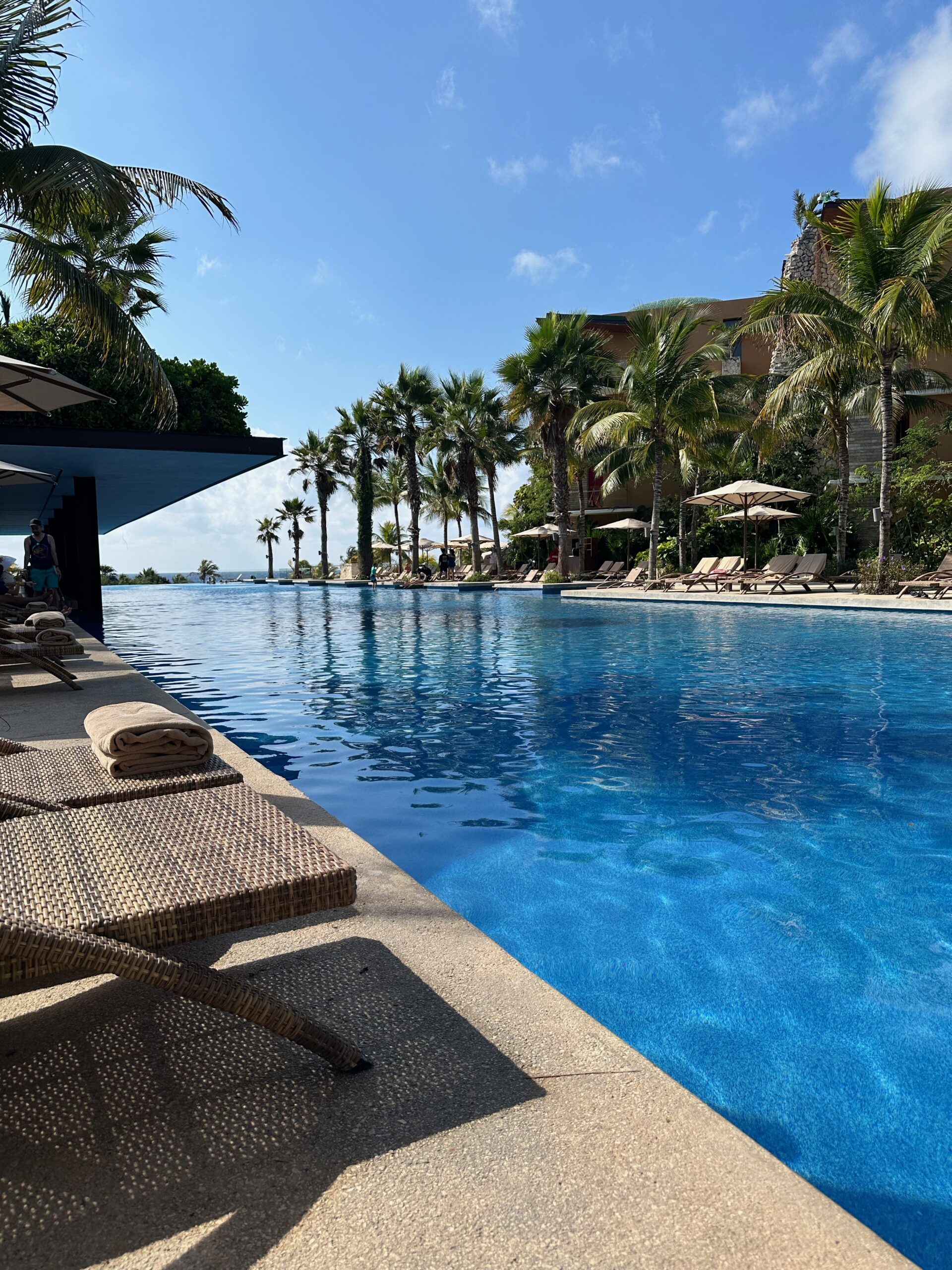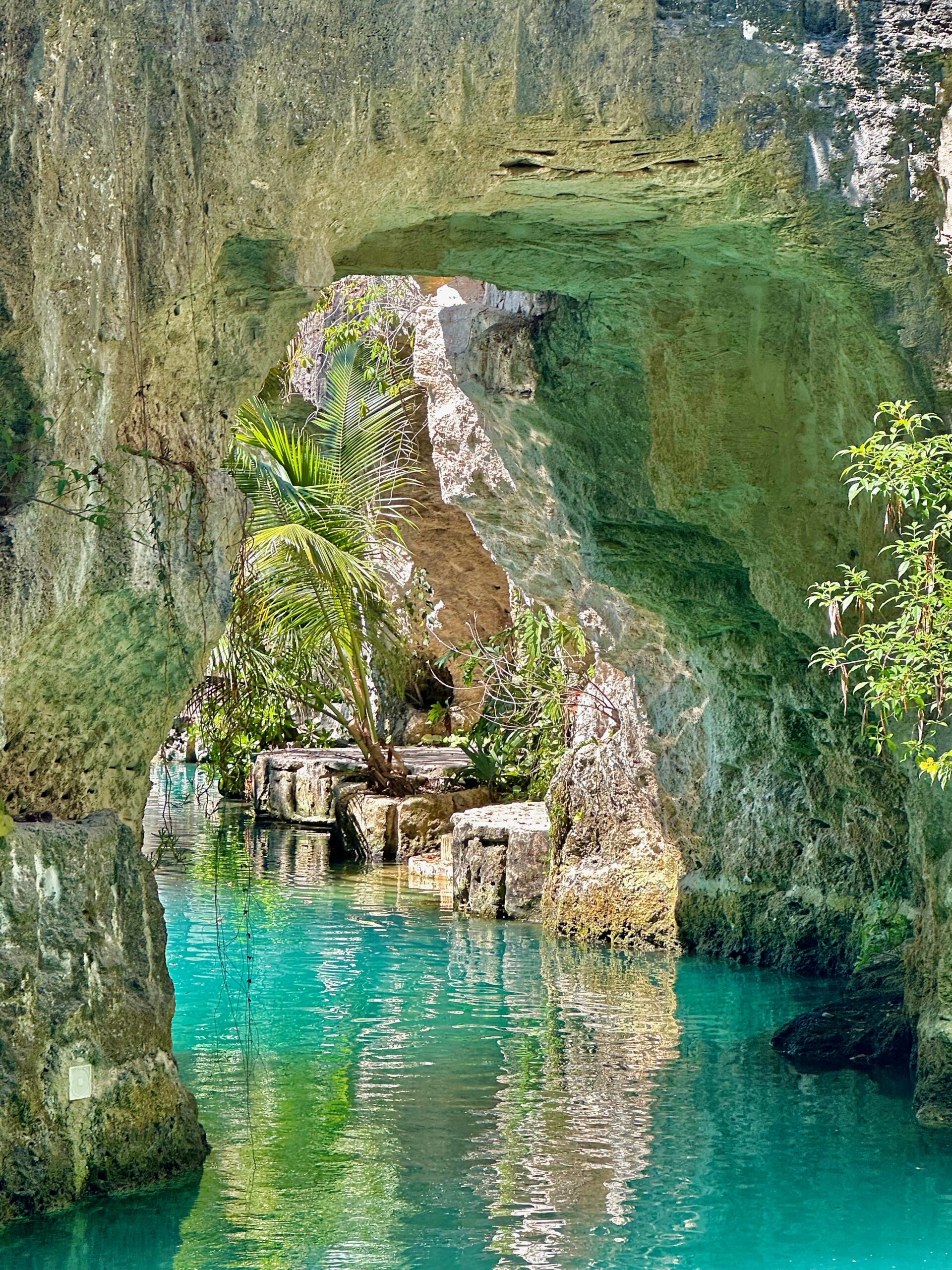 All Fun Inclusive
Hotel XCaret takes the all-inclusive concept to a whole new level.  They consider themselves an "all-fun" inclusive, which means so much more is included here than at a traditional all-inclusive resort.  A stay at Hotel XCaret includes unlimited access and round trip transportation to all of the nearby parks: Xcaret, Xel-Há, Xplor, Xplor Fuego, Xoximilco, Xenses, Xavage and Xenotes.  In addition to the parks, excursions are also included to places like Tulum, Chichén Itzá, and Isla Mujeres.
The only problem I faced with all of these activities and options was feeling the need to try to fit them all in.  Once I realized that there was no way to do it all in one week, I planned out what we were most interested in doing and went from there.  During our stay we visited Xplor Fuego, XCaret, Xel-Ha, Tulum and Xenses.  We also felt it was important to make sure we planned a few days to also relax and enjoy the resort.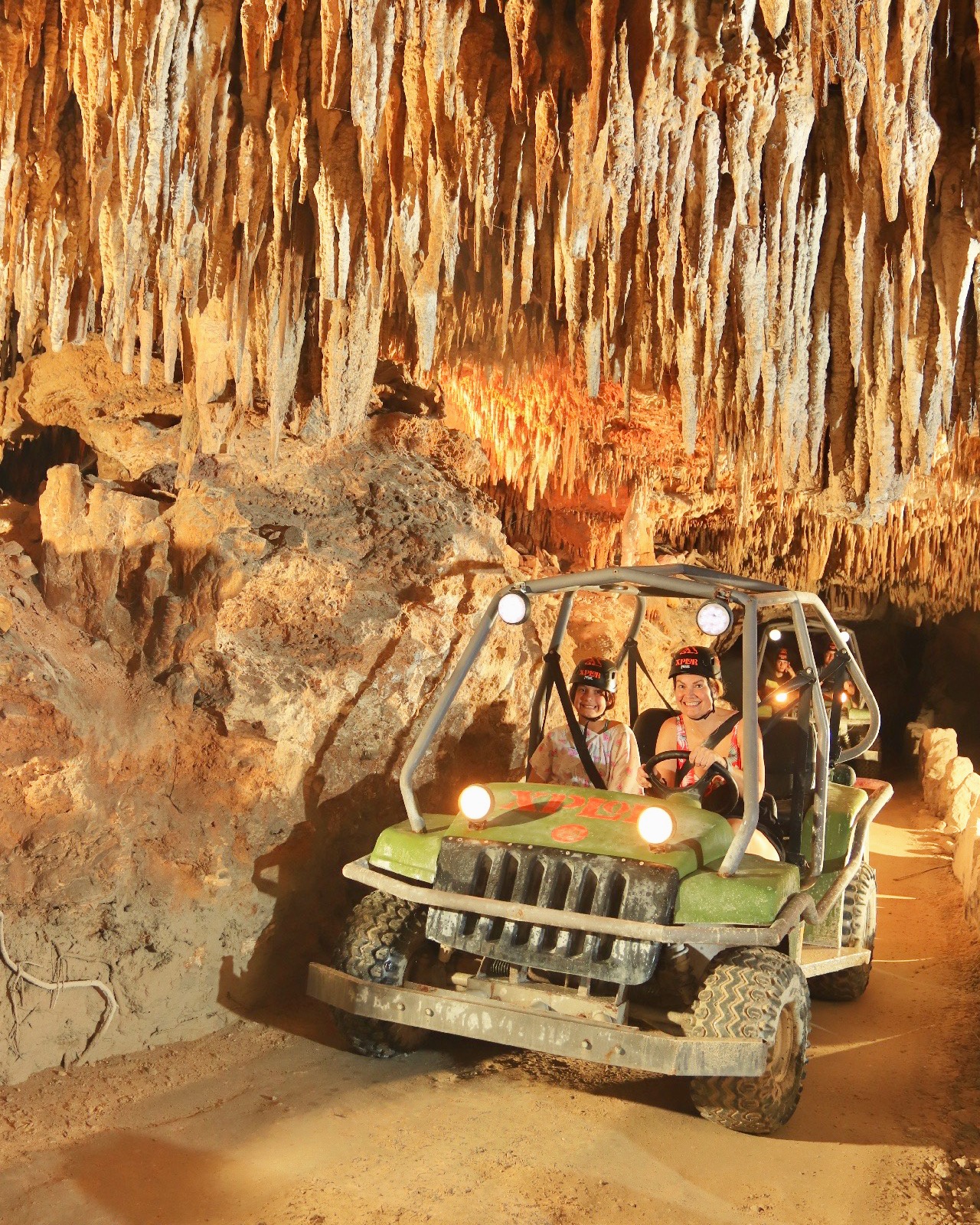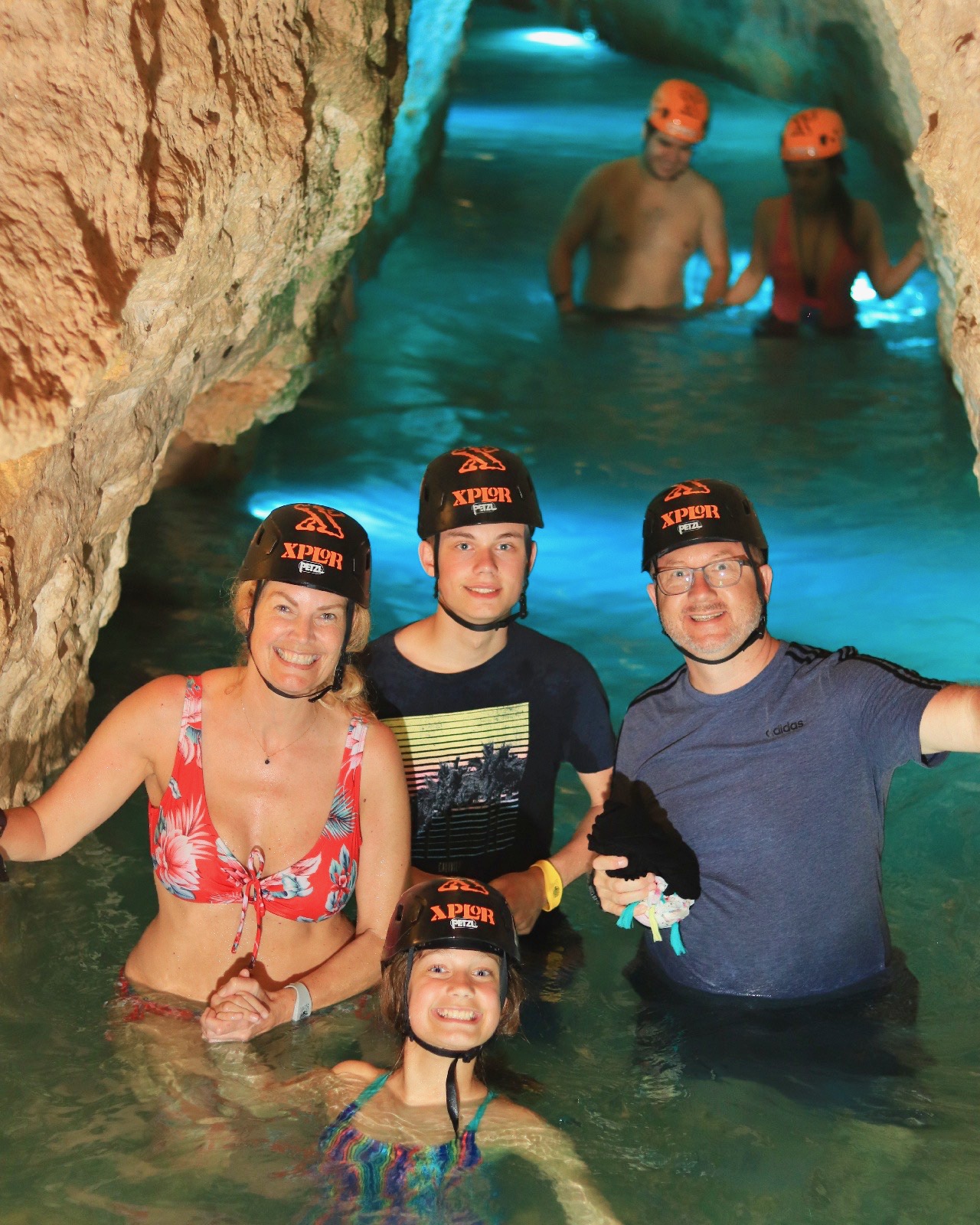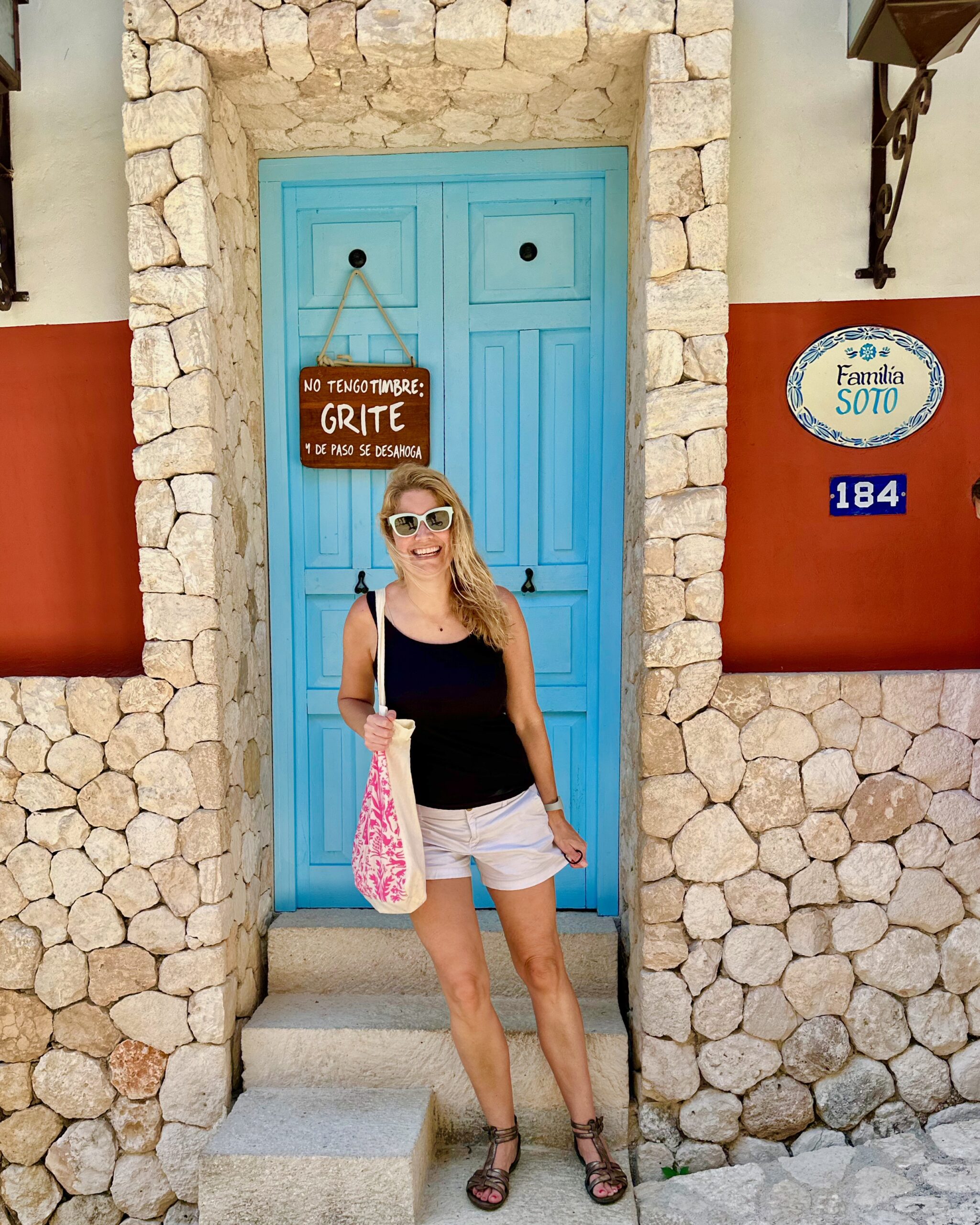 Accommodations
The rooms are spacious and nicely appointed.  Our room had two queen beds and a pull out couch, which gave our family of four plenty of room to sleep.  The rooms have somewhat of an open concept when it comes to the bathroom area.  The sink and whirlpool tub are in the room, while the toilet and shower are tucked away behind a sliding mirror.  I wasn't the biggest fan of the room's layout, especially since we were traveling with our kids.  Having the sink in the sleeping area makes it hard to do things like washing hands and brushing your teeth without waking everyone up.  The room could also be better when it comes to storage.  The drawers and closet provided barely enough room for our clothes. The accommodations seem to be more for double occupancy, not quadruple.
Halfway through our stay, we decided to splurge a little and upgrade our room.  We switched from an ocean-view suite to a jump-off river suite.  I have to admit that this was a great decision.  It didn't only give us the chance to experience an entirely different section of the resort, but it also gave us the ability to enjoy the lagoons and river straight from our room.  If you can, I highly recommend booking one of these rooms.  These rooms are different from the swim-up suites.  The swim-up suites give you direct access to a pool, while the jump-off lagoon suites give you direct access to the ocean-fed lagoons and rivers.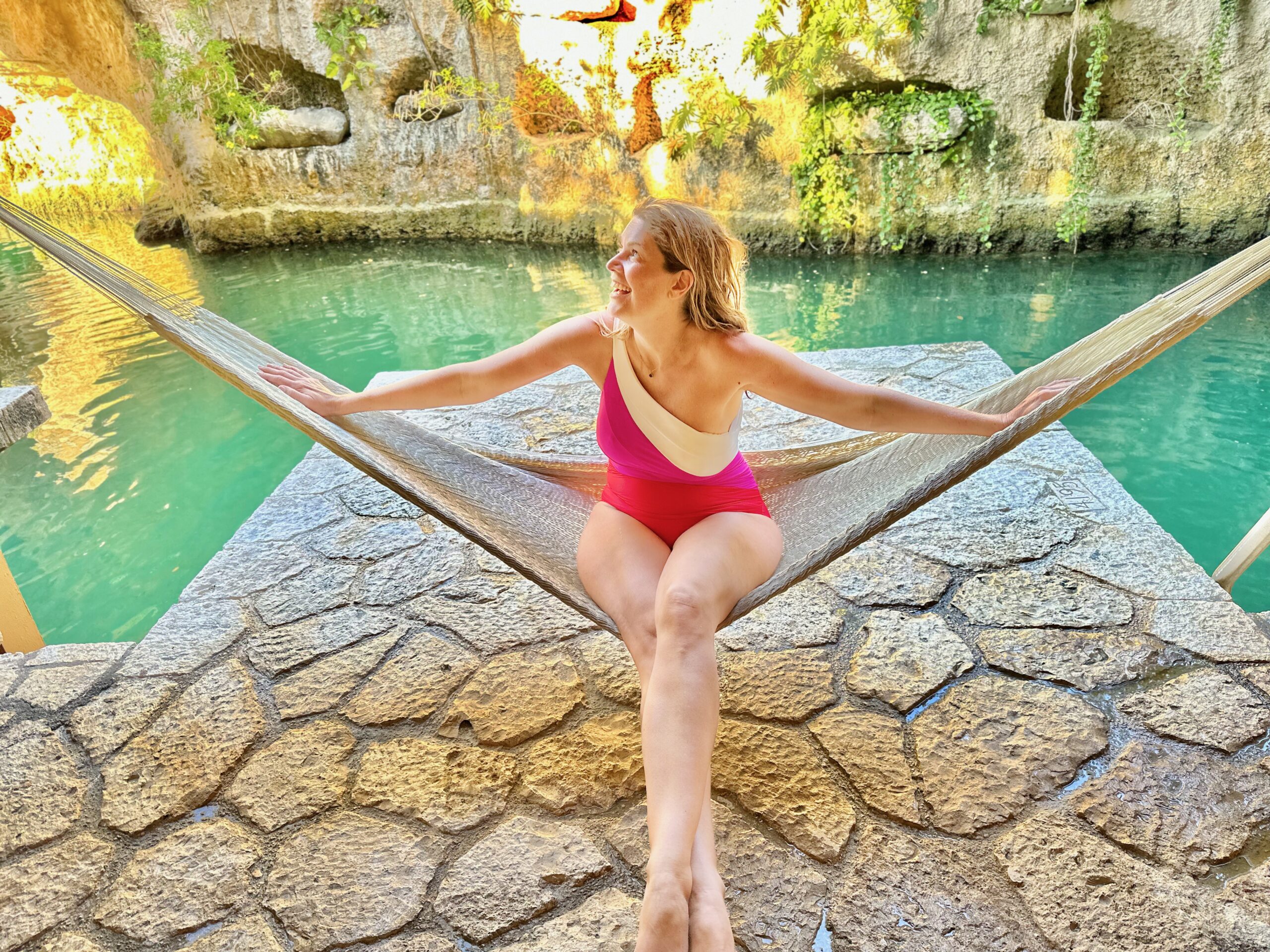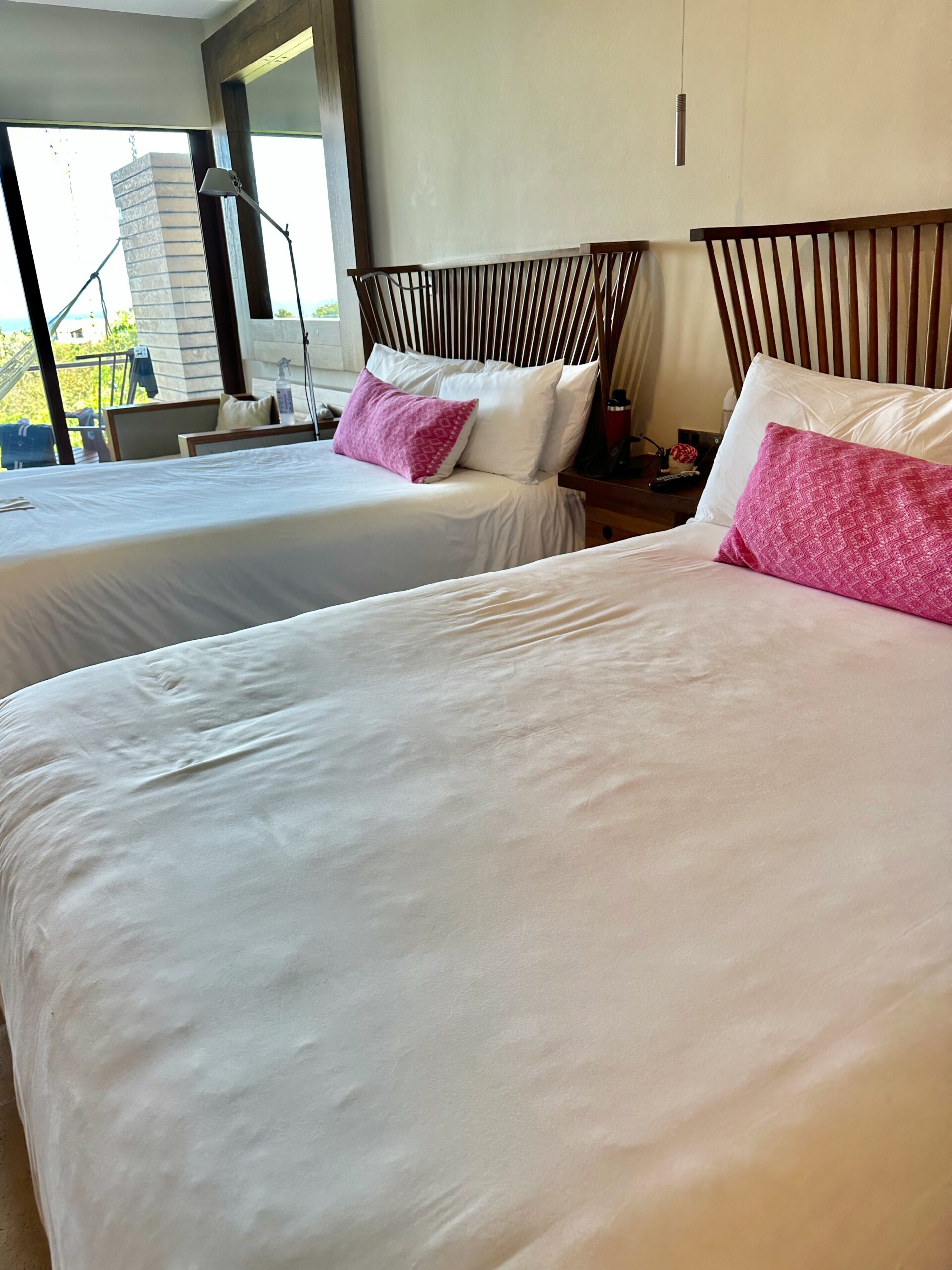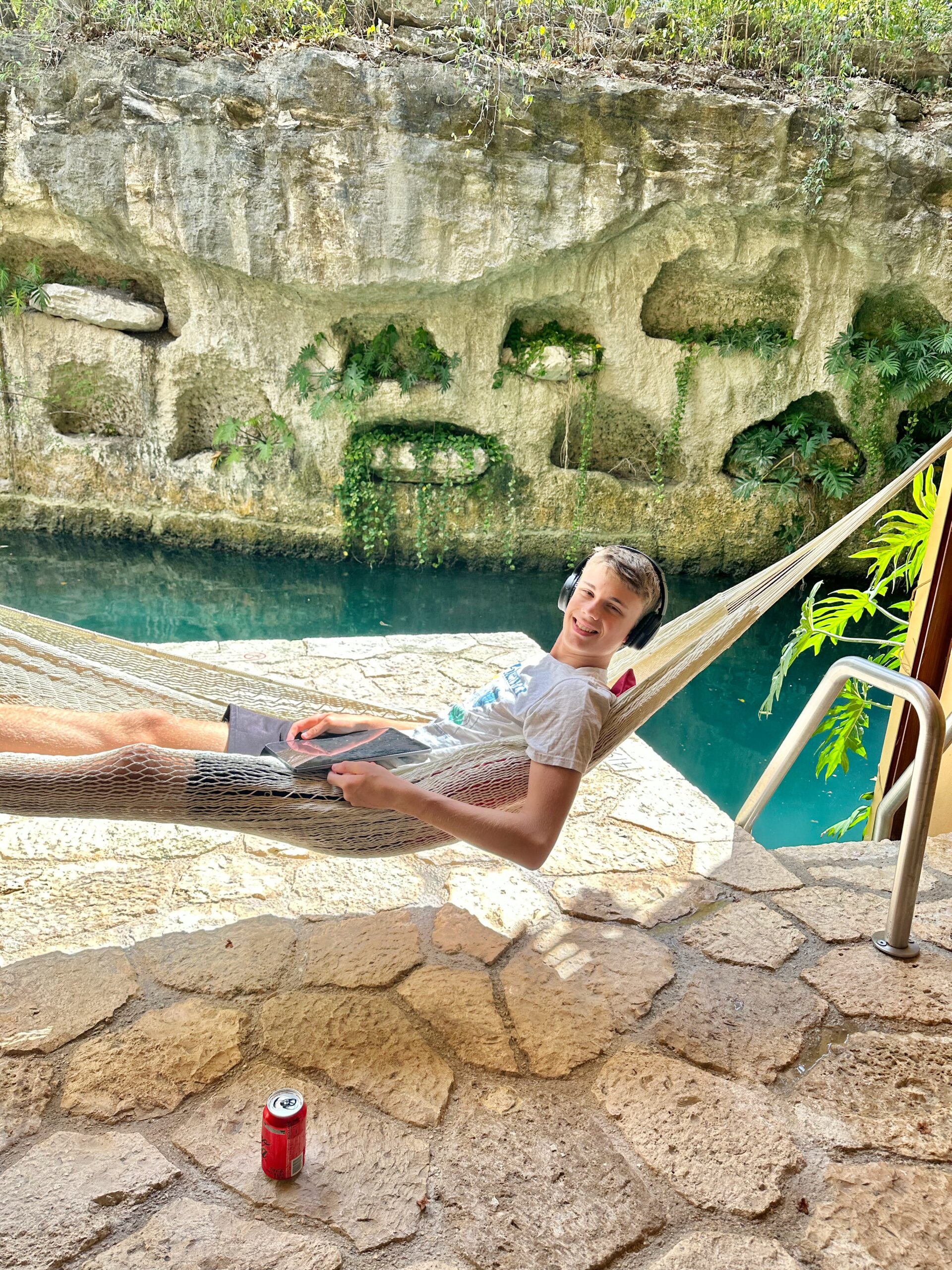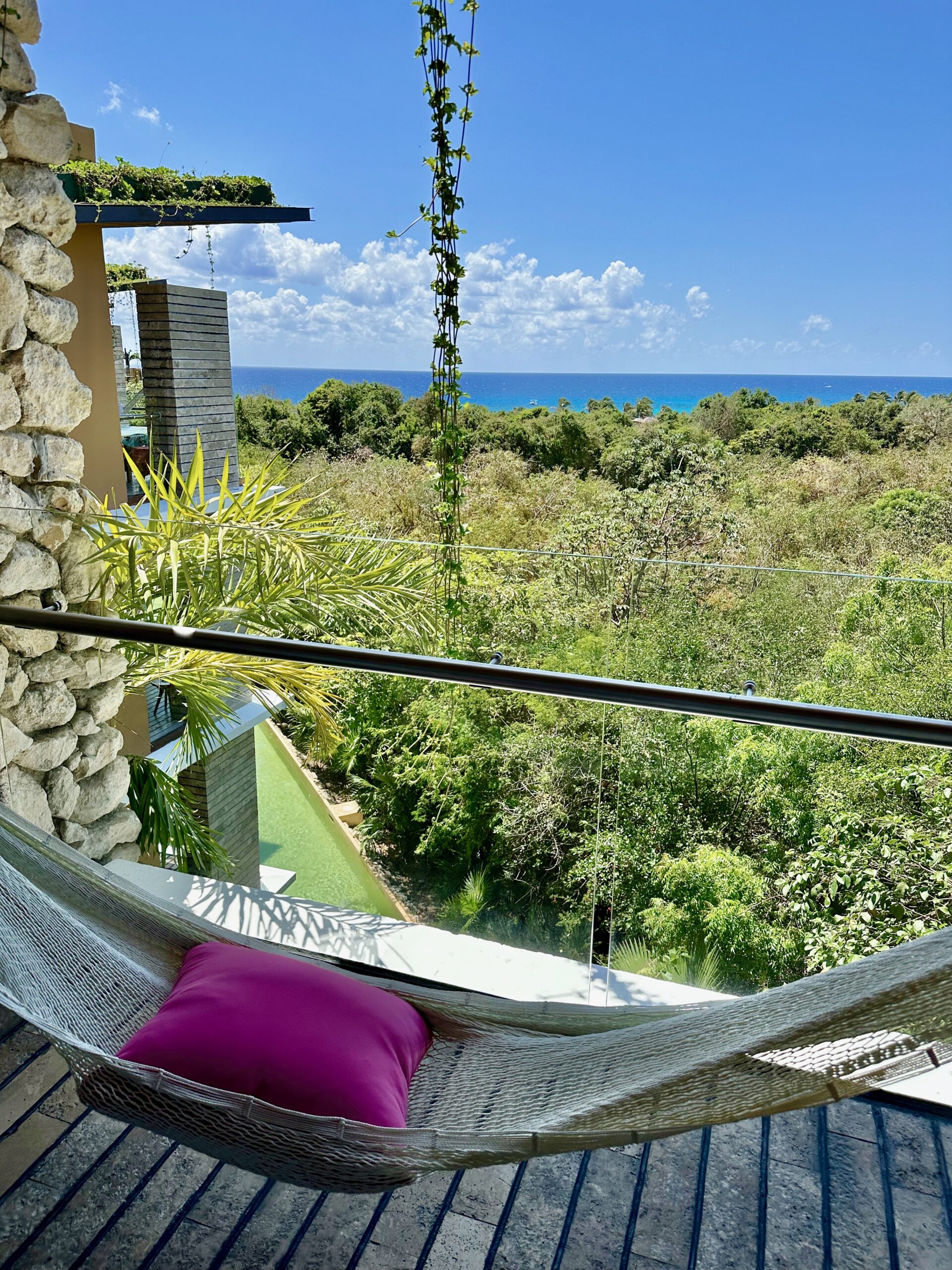 Dining
The resort has 11 restaurants plus a 24-hour room service.  The room service is actually quite fabulous.  We enjoyed many breakfasts out on our patio overlooking the lagoon while watching the fish swim by.  It's also worth noting that the resort also offers lots of vegan and vegetarian choices, including Bio, their fully vegan restaurant.
During our week-long stay, we tried six of the eleven restaurants.  I can honestly say that we never had a bad meal or experience, although my husband did end up eating a bowl of bugs, but that was his choice.  He didn't realize that chapulines in Spanish translates to fried grasshoppers! It was dark inside the restaurant and he just kept popping them in his mouth until my daughter yelled out, "I think those are bugs!"  Oh well, to be honest, he said even the grasshoppers were quite good.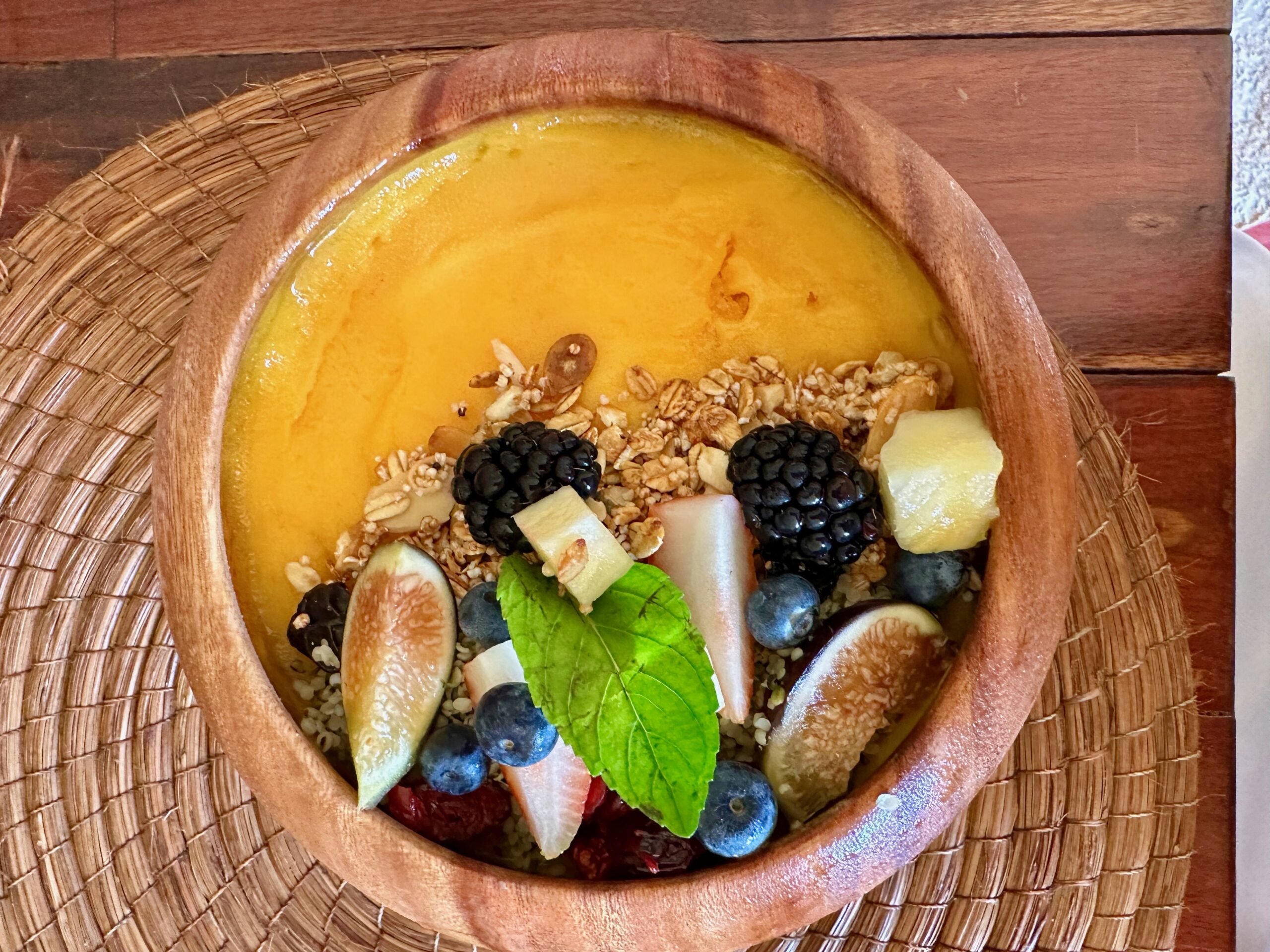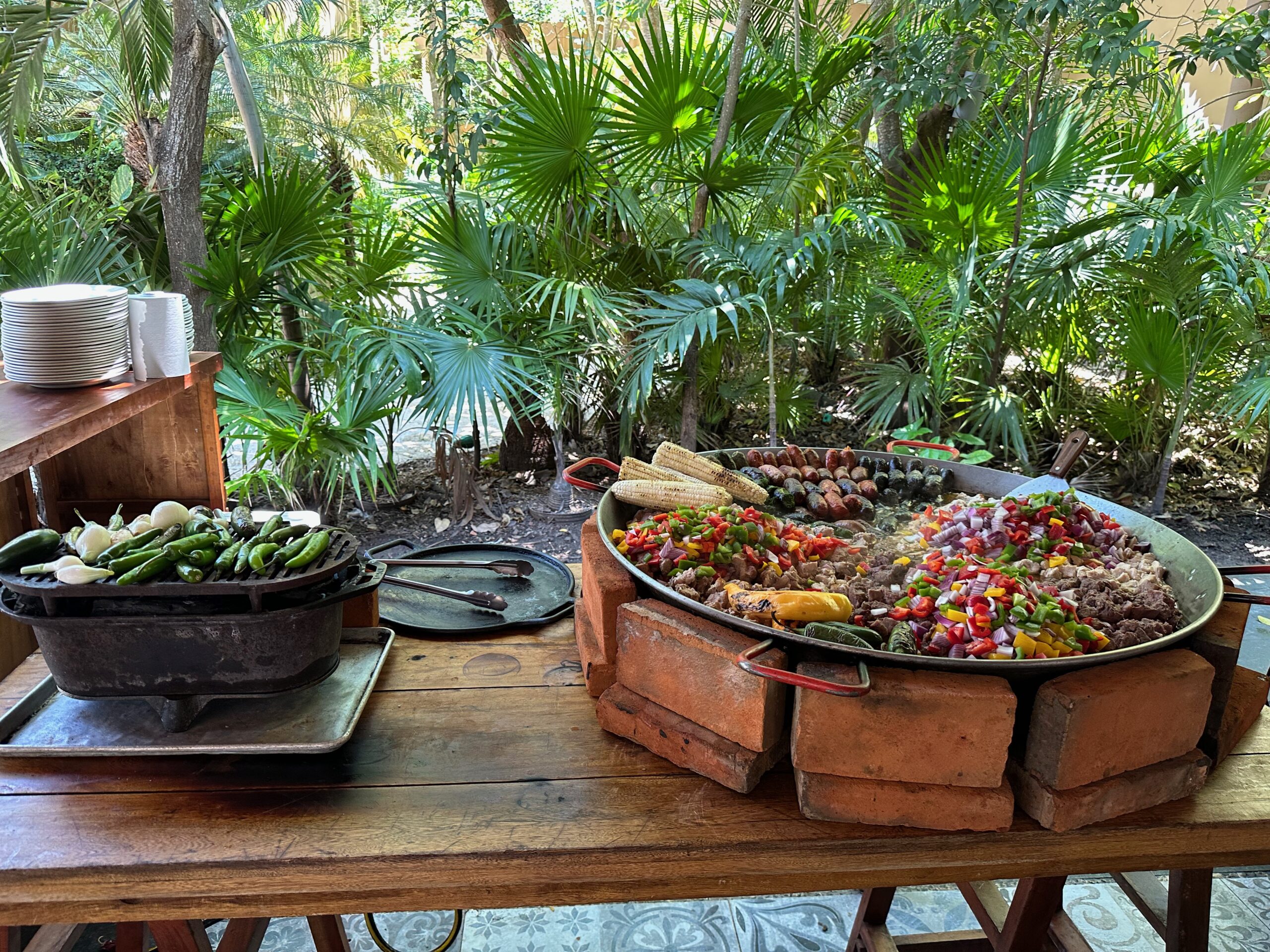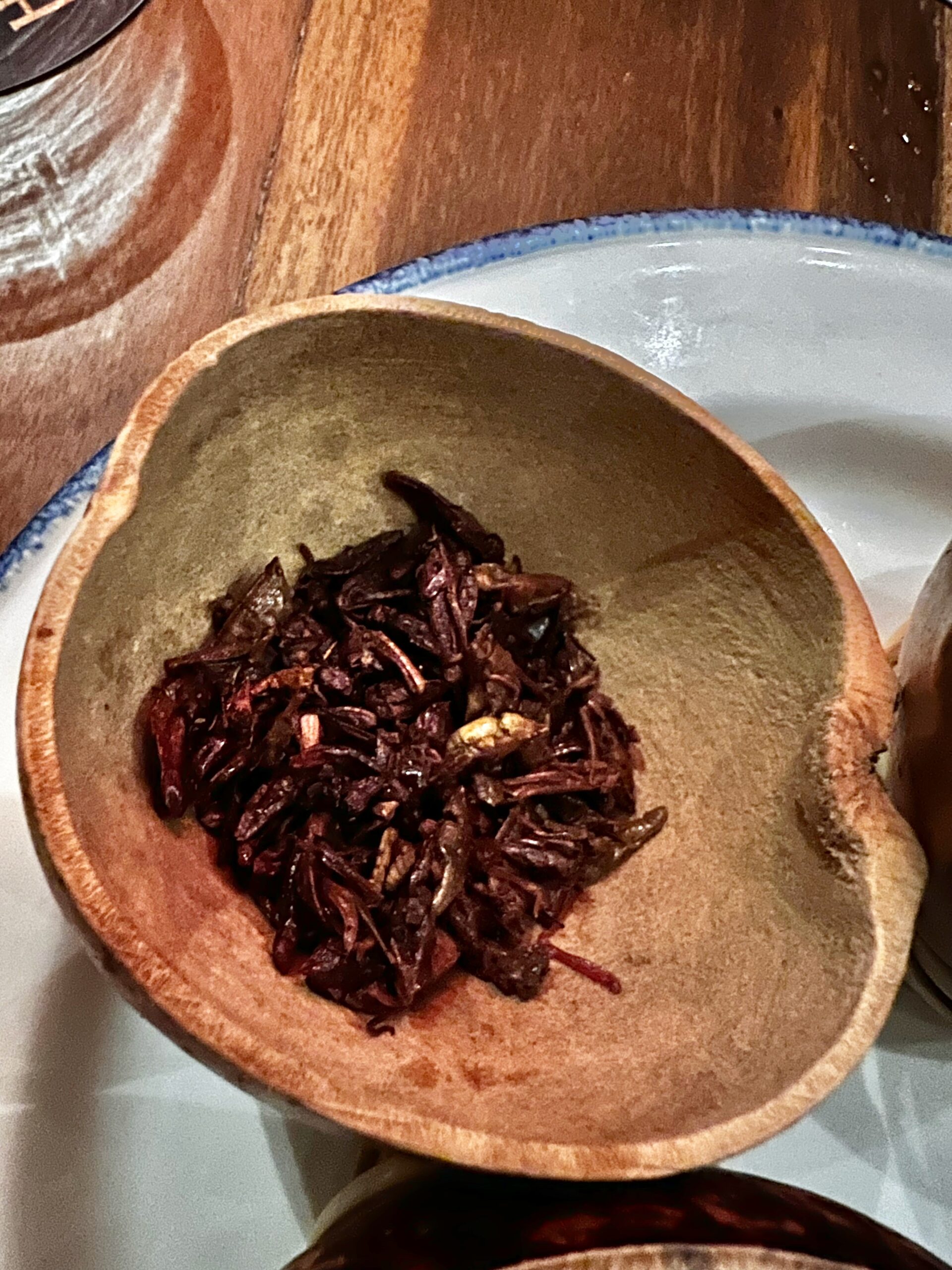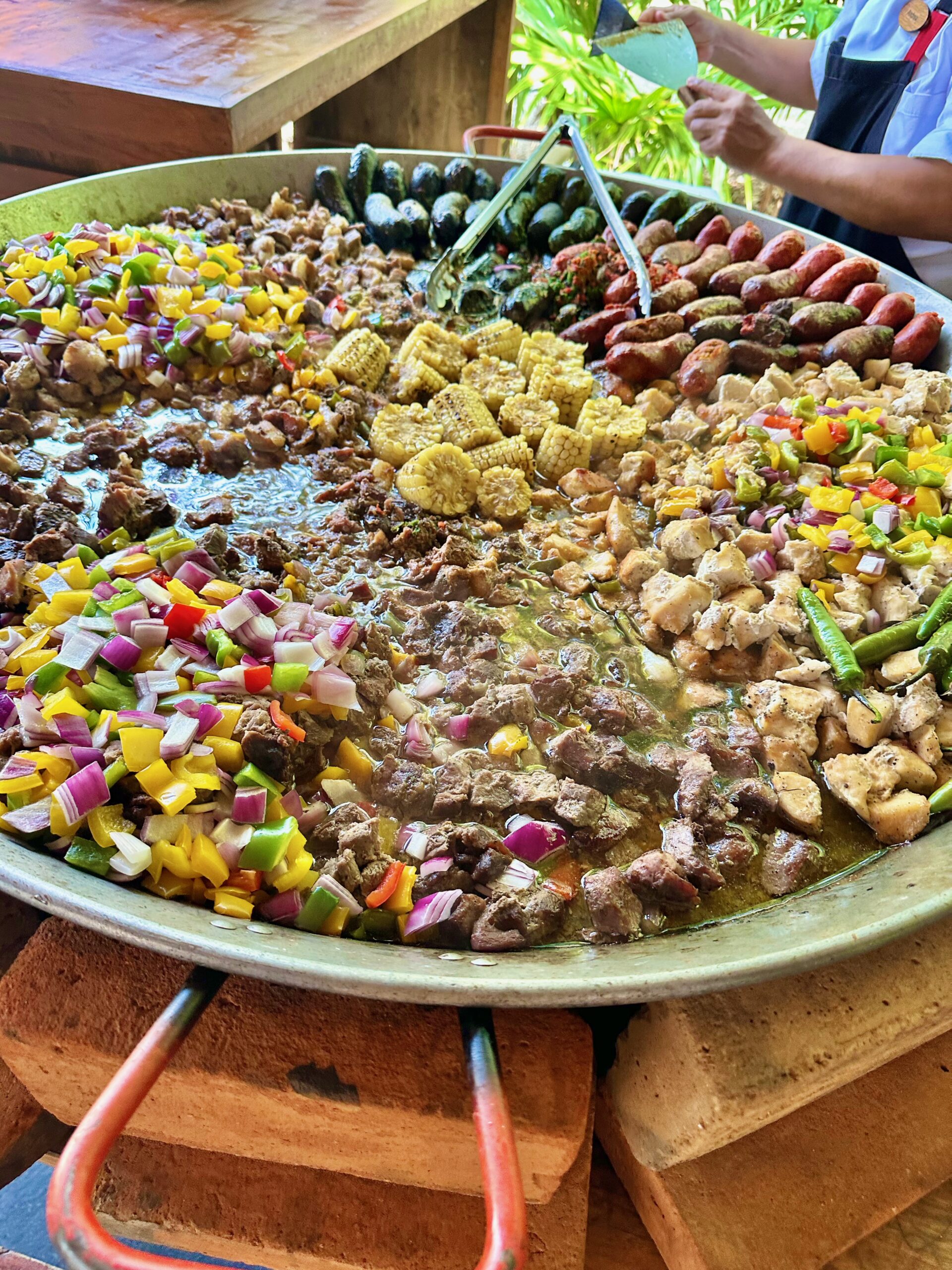 Is Hotel Xcaret Kid Friendly?
You bet it is.  Hotel XCaret Mexico is open to all ages.  However, its sister resort, Hotel XCaret Arte, is adults-only.  My kids are 12 and 15 and they absolutely loved everything about Hotel XCaret Mexico.  They were able to do as much or as little as they wanted.  My only complaint is that the game room requires an adult present for anyone under the age of 18.  That was a bit of a bummer since my husband and I were looking forward to a little alone time while the kids played.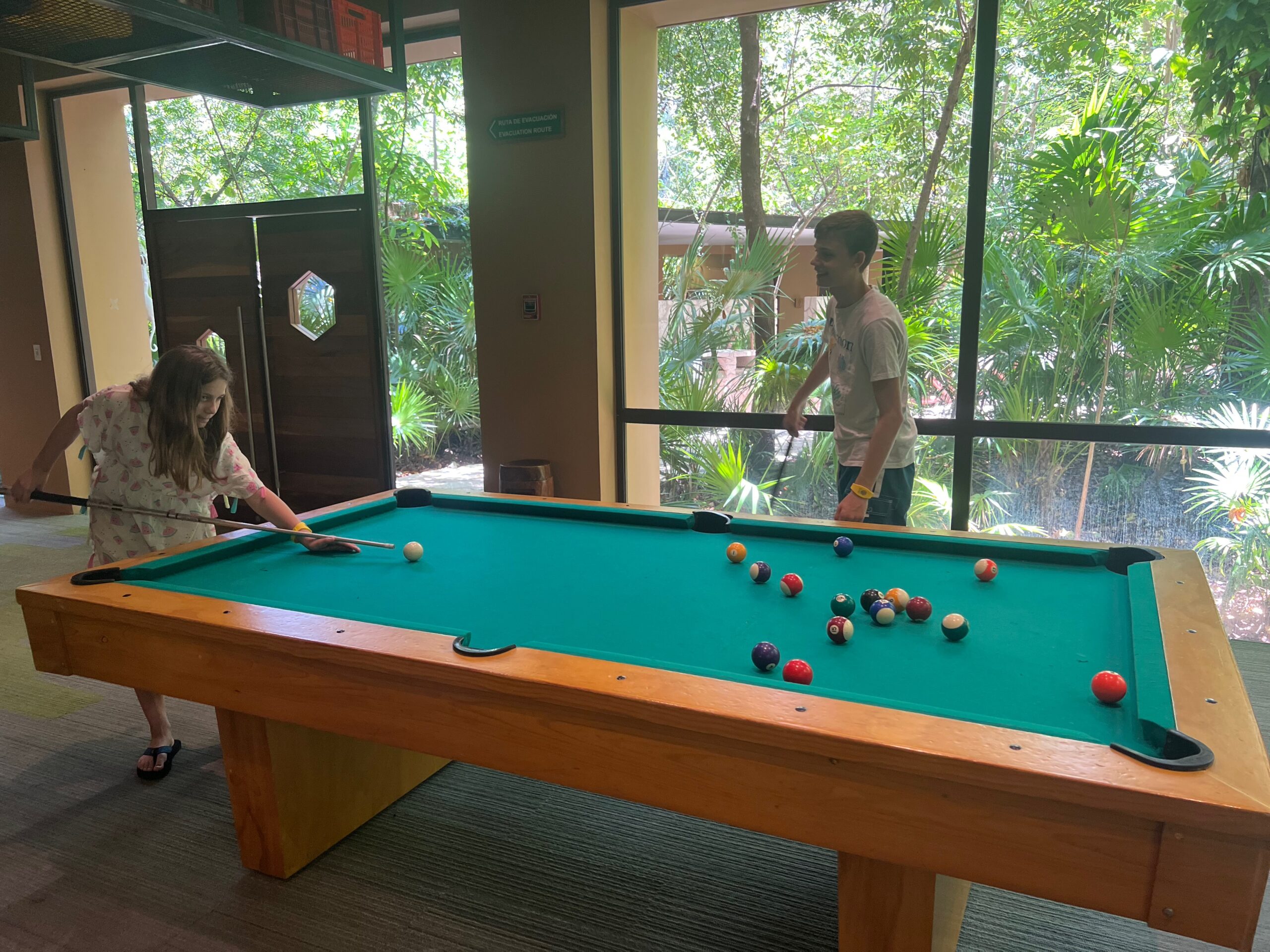 Travel Sustainability and Cleanliness
I feel it's worth mentioning Hotel XCaret's commitment to sustainability.  Hotel Xcaret México received the EarthCheck certification for Planning and Design in 2017, making them the first hotel on the American continent to receive this international award before its opening.  You won't find things like single-use plastic water bottles here.  Instead, you will find purified water in reusable glass bottles.   Now that I'm thinking about it, I don't recall seeing any single-use plastic at all during our trip.
I also wanted to point out something that is really important to me when I'm staying at a hotel or resort, and this is cleanliness.  Nothing can ruin a vacation quicker than feeling dirty or seeing garbage all over.  I was absolutely impressed by the cleanliness of this resort — especially considering the resort was at capacity and it was spring break.  Everything was absolutely pristine.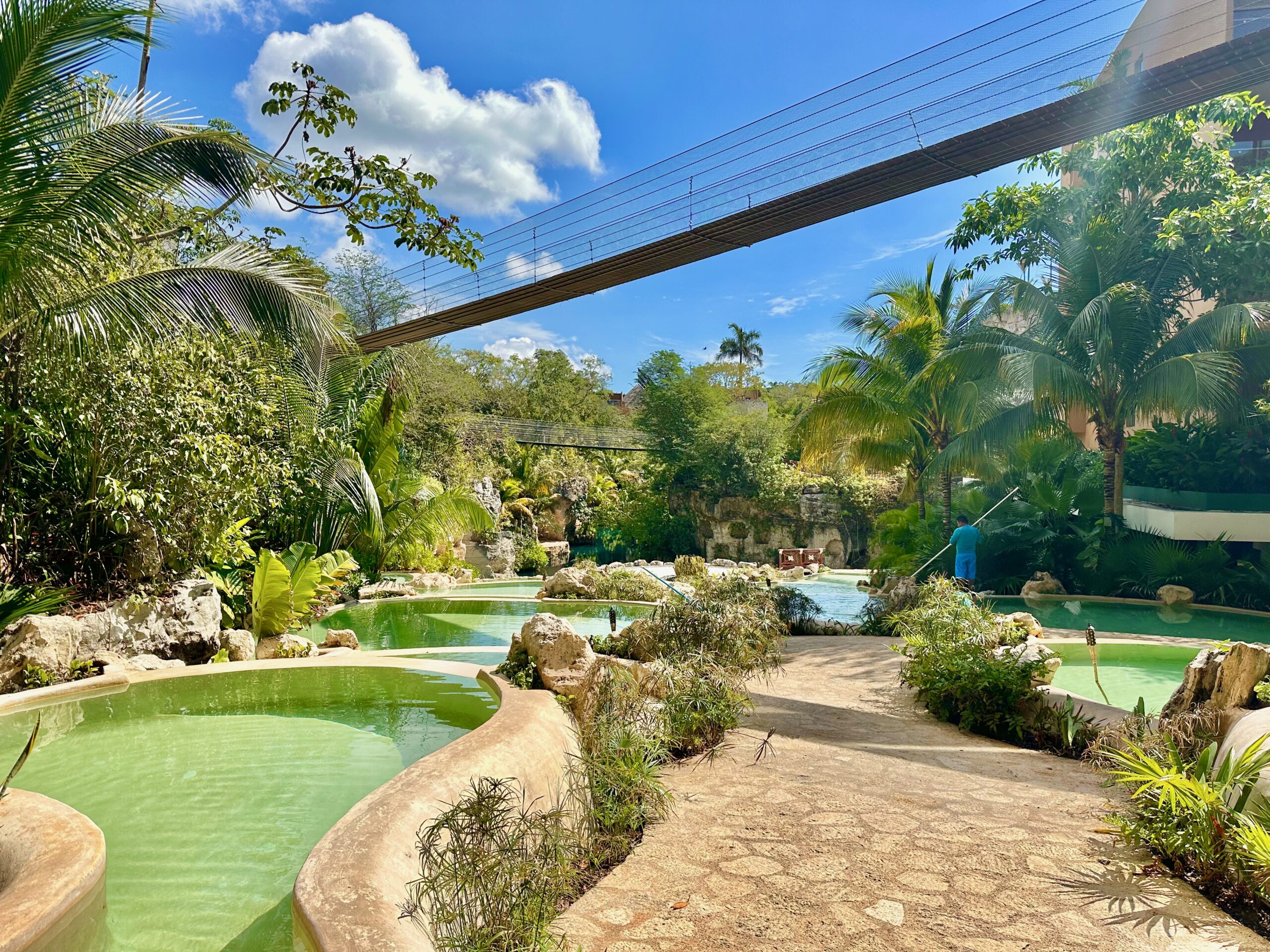 Would I Go Again?
This is solid yes!  While I love to visit new places when I travel, I would definitely vacation at Hotel Xcaret again.  I feel like we barely scratched the surface of things to experience at this resort.  Despite all of the amazing things Hotel Xcaret gets right, there were some things I would like to see improved upon.  First, I would like to see a bigger variety of room options with different layouts, which I know is a pretty big ask. On the easier side, pool-side food service with a selection of easy-to-eat-by-the-pool and kid-friendly options would be amazing.  Despite these minor inconveniences, the plusses greatly outweighed the minuses we experienced during our stay.  We would most definitely visit Hotel XCaret again.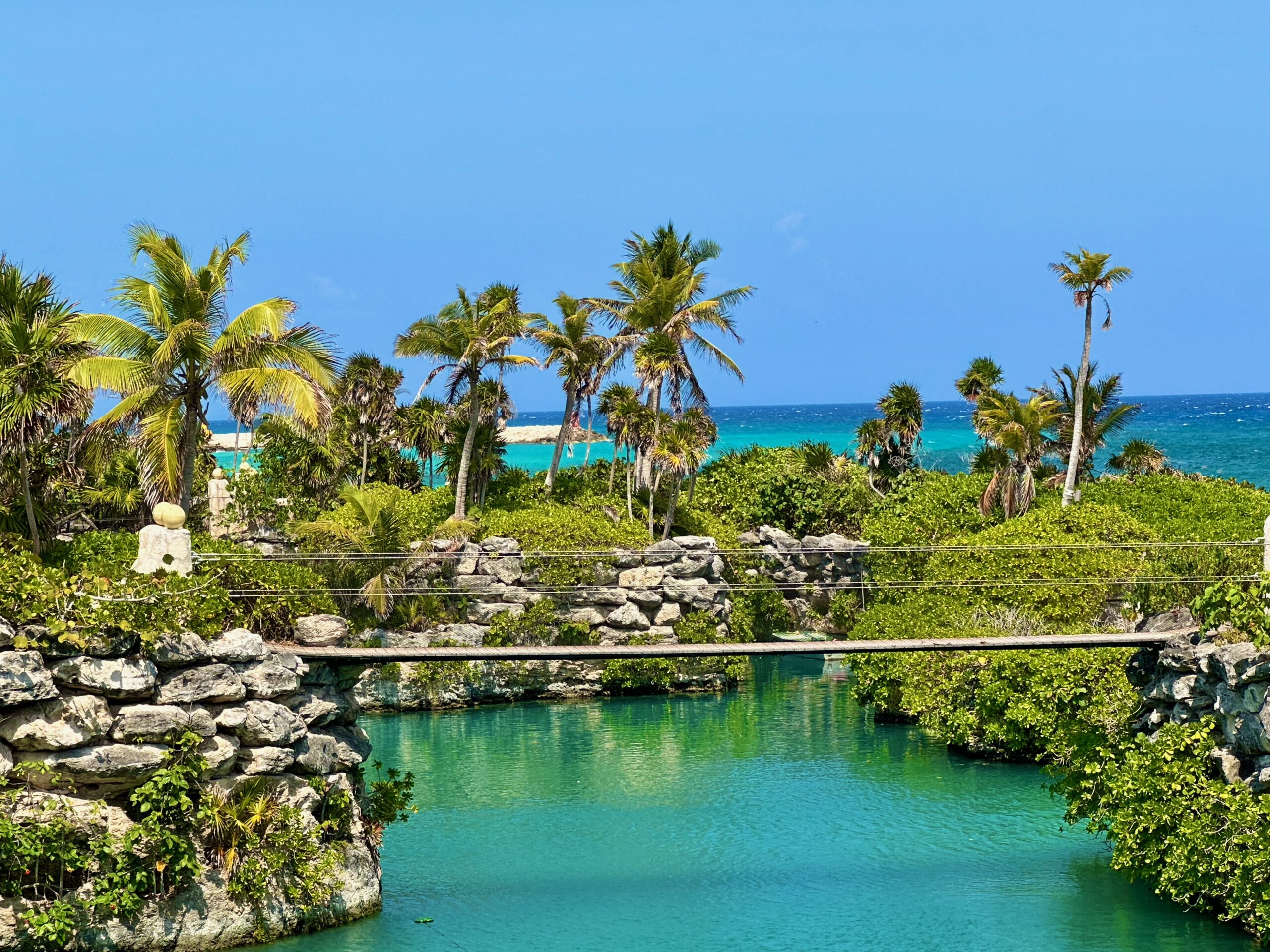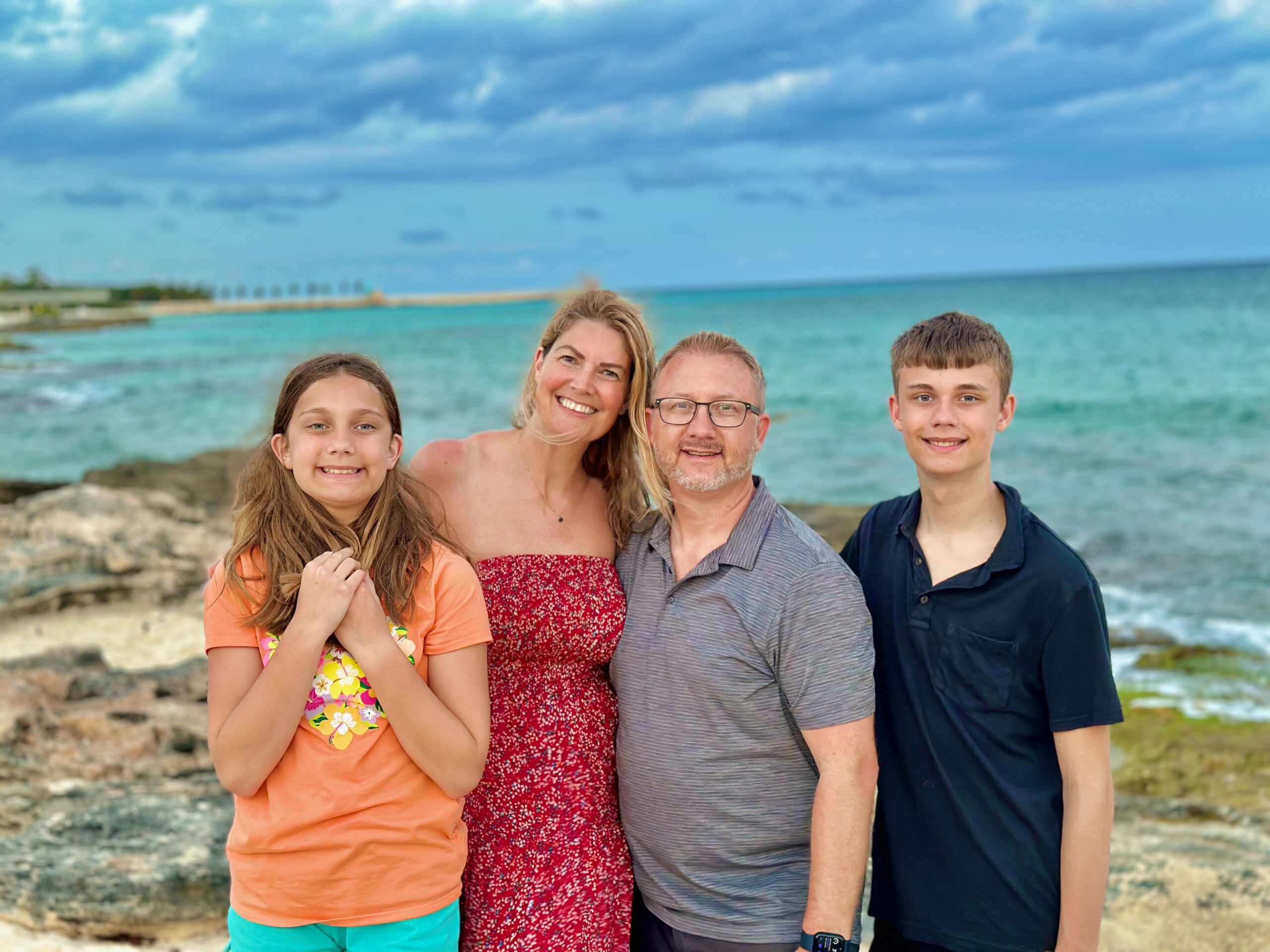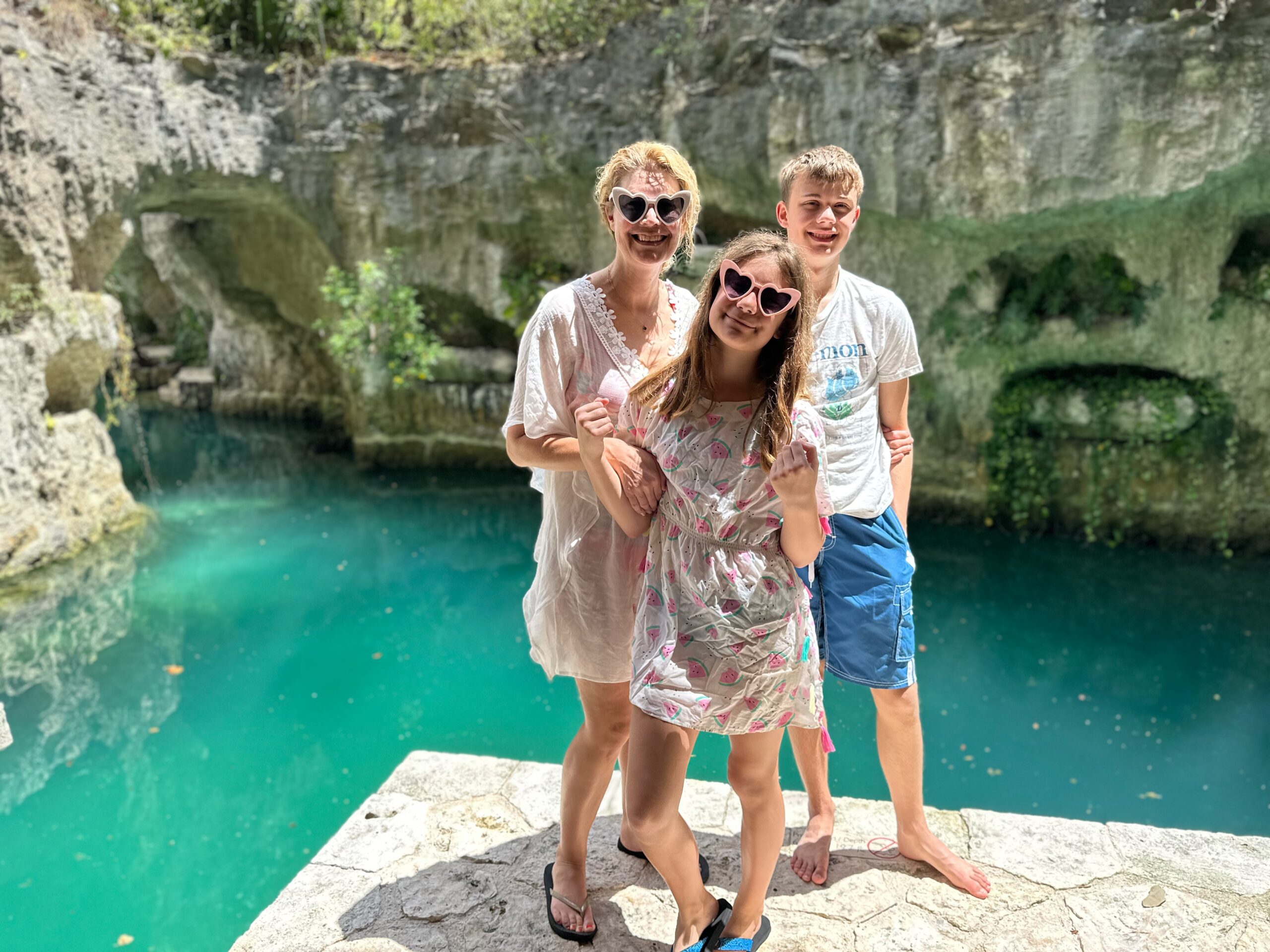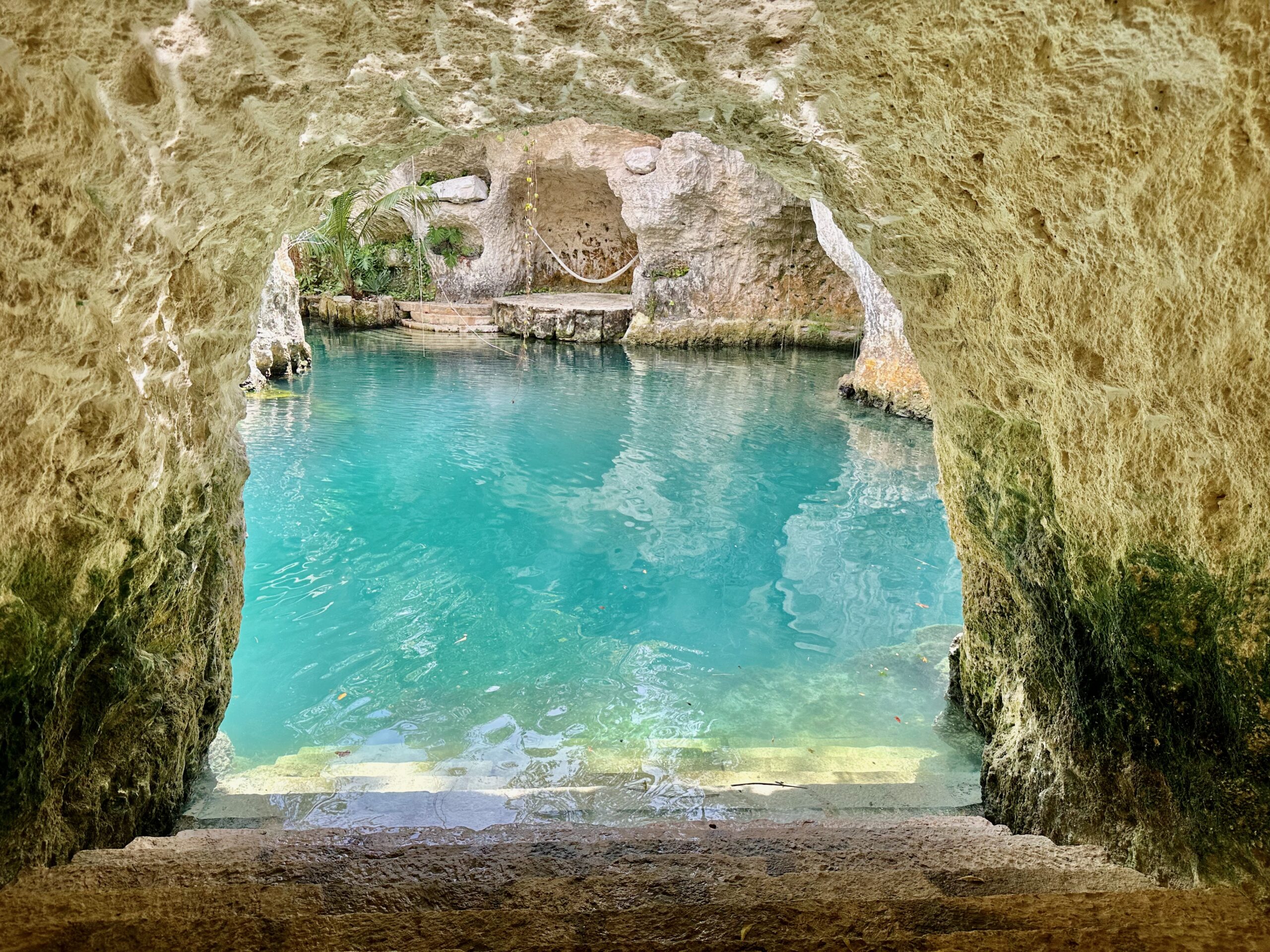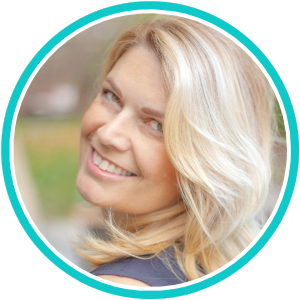 Mom of two and seeking sanity in the everyday. Let's chat about family, school struggles, travel, and living our best life. Located in the San Francisco Bay area.