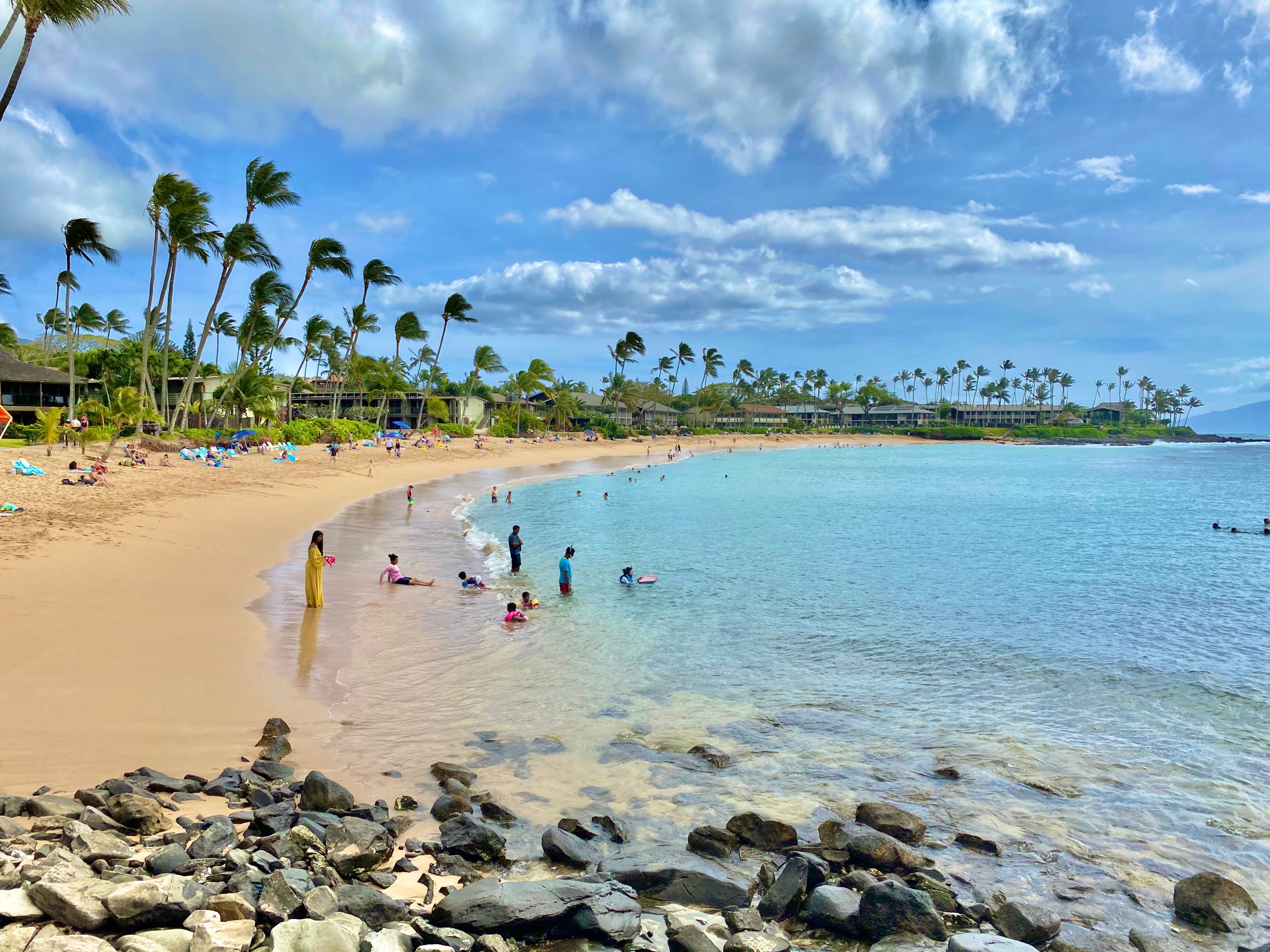 I used to think that I couldn't possibly ever vacation to the same place twice — there are just too many other destinations in the world to see and experience.  That is what I used to think, when I was younger and prior to having kids. It was also before we visited a place so perfect that I knew that we'd have return someday.   While we still travel to new places whenever we get the chance, there is just something magical about Napili Bay, on the west coast of Maui, that keeps drawing us back like the tides at sunset. Napili Bay is a little, unspoiled, corner of paradise, free of high-rise mega resorts, crowds, and the chaos from which we came to Hawaii to escape.  This is why to us, Napili Kai Beach Resort is pure aloha.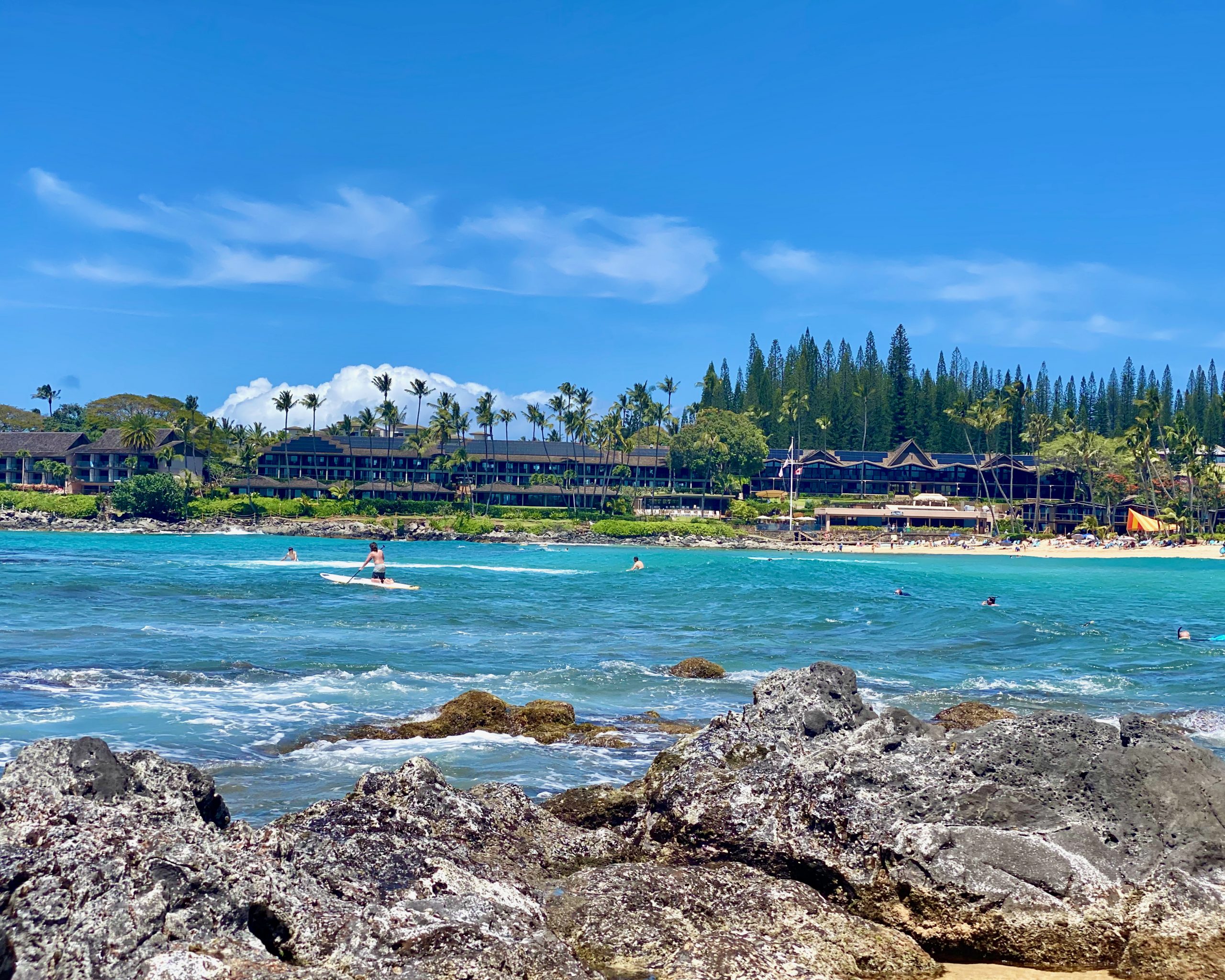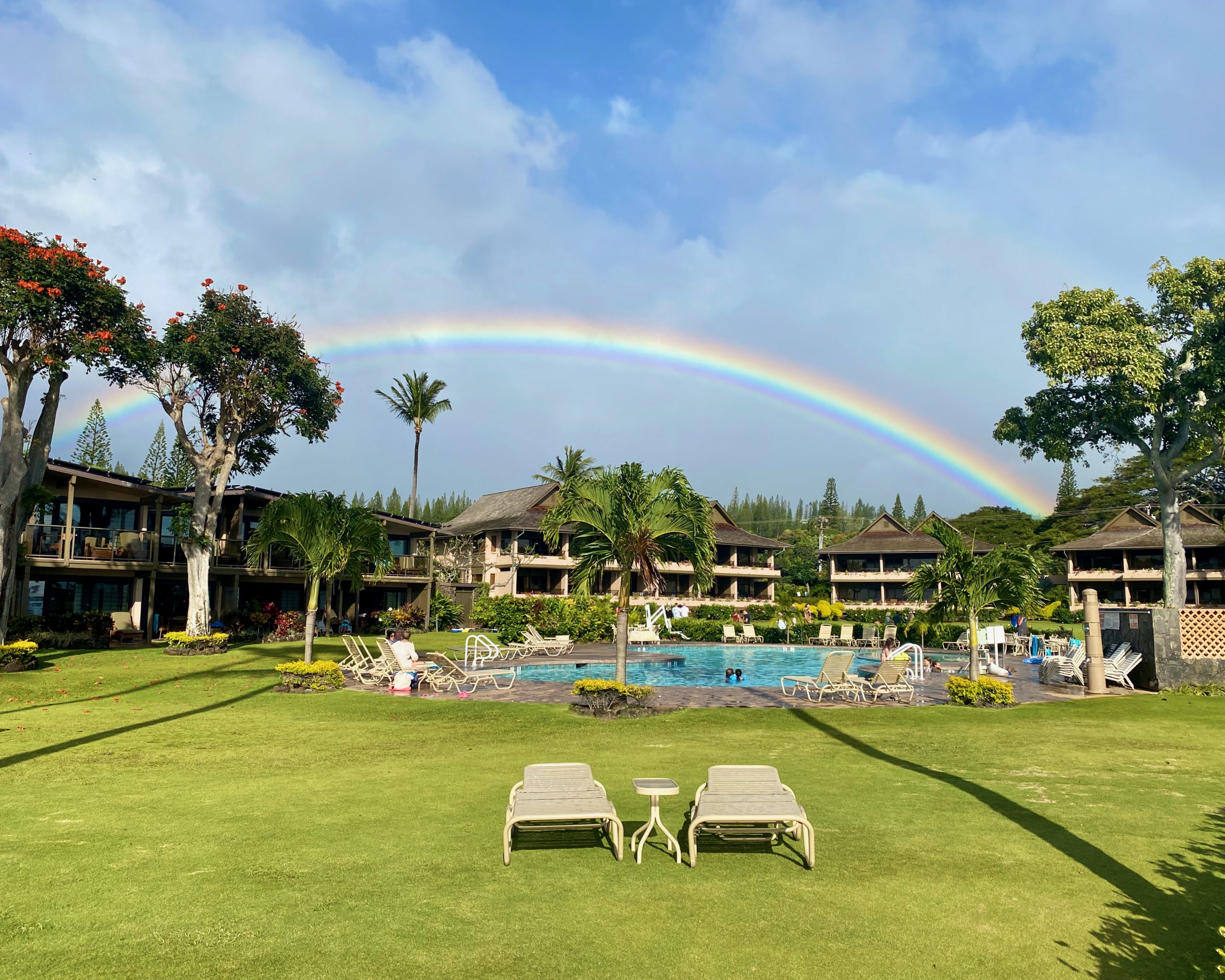 We recently returned from our second trip to Napili Bay, and both of our visits we choose to stay at the
Napili Kai Beach Resort
. Napili Kai is the stuff of which nostalgia is made.  Equal parts magic and a warm breeze, Napili Kai is a family-owned, plantation-style resort that exudes unpretentious, old-school Hawaiian charm.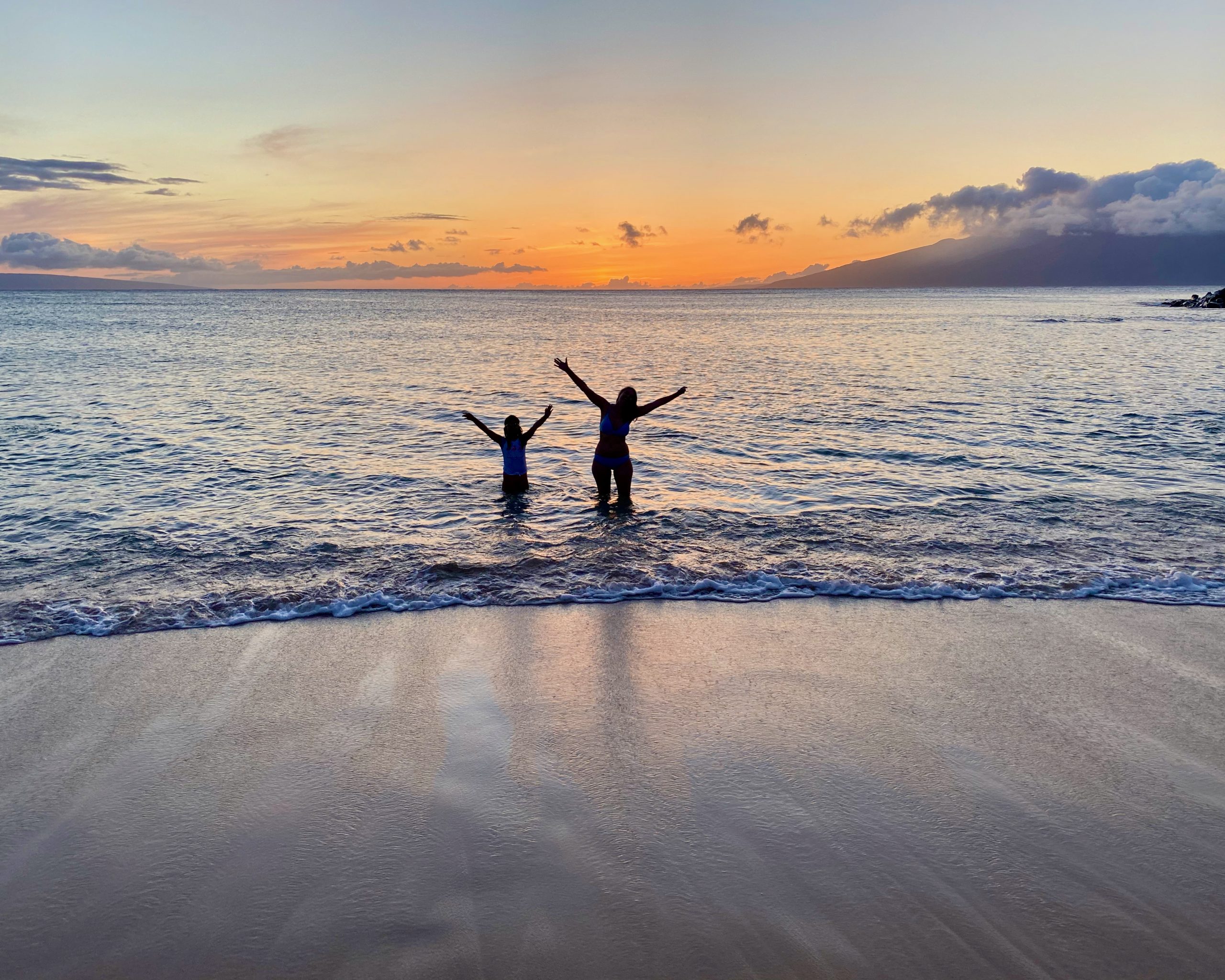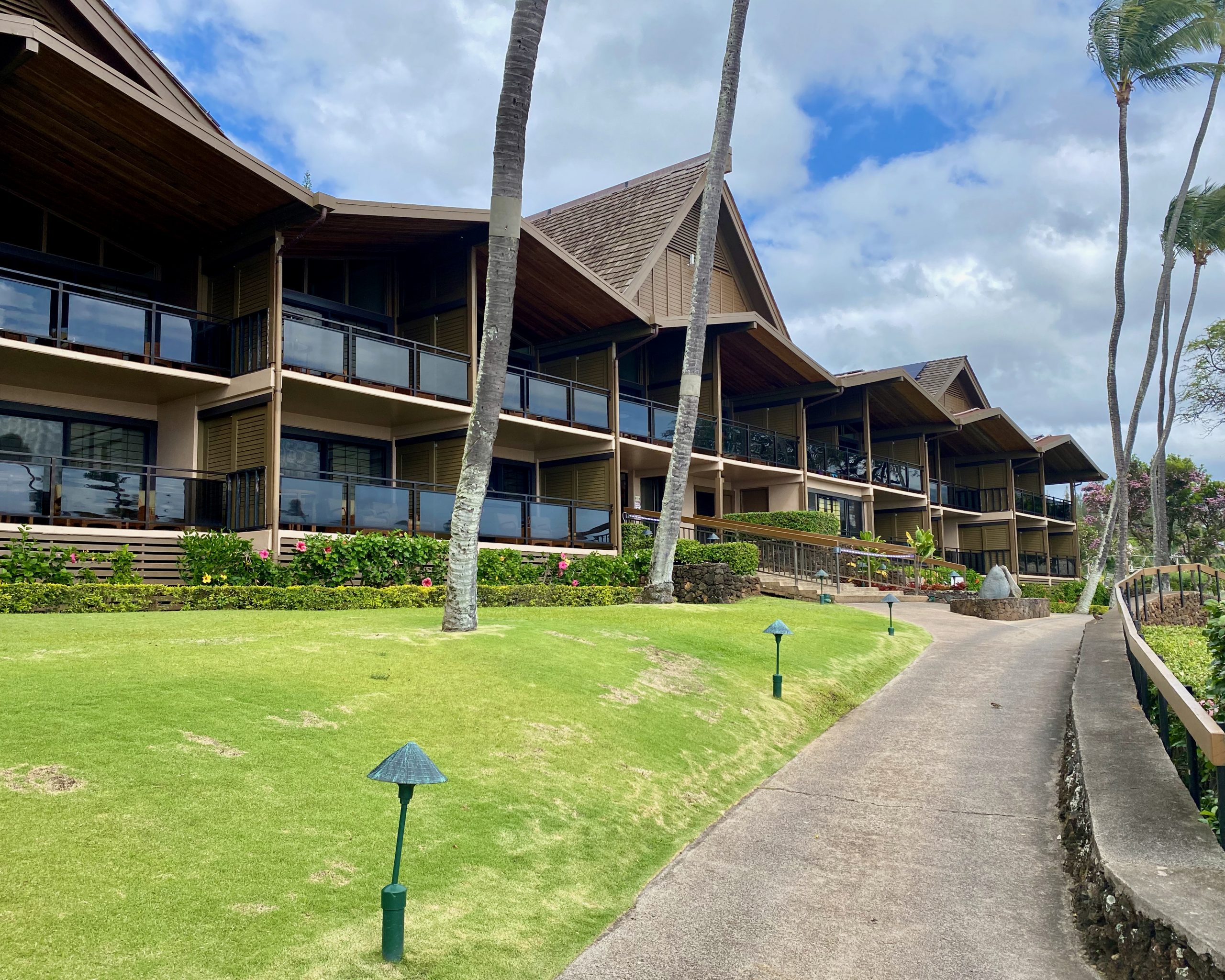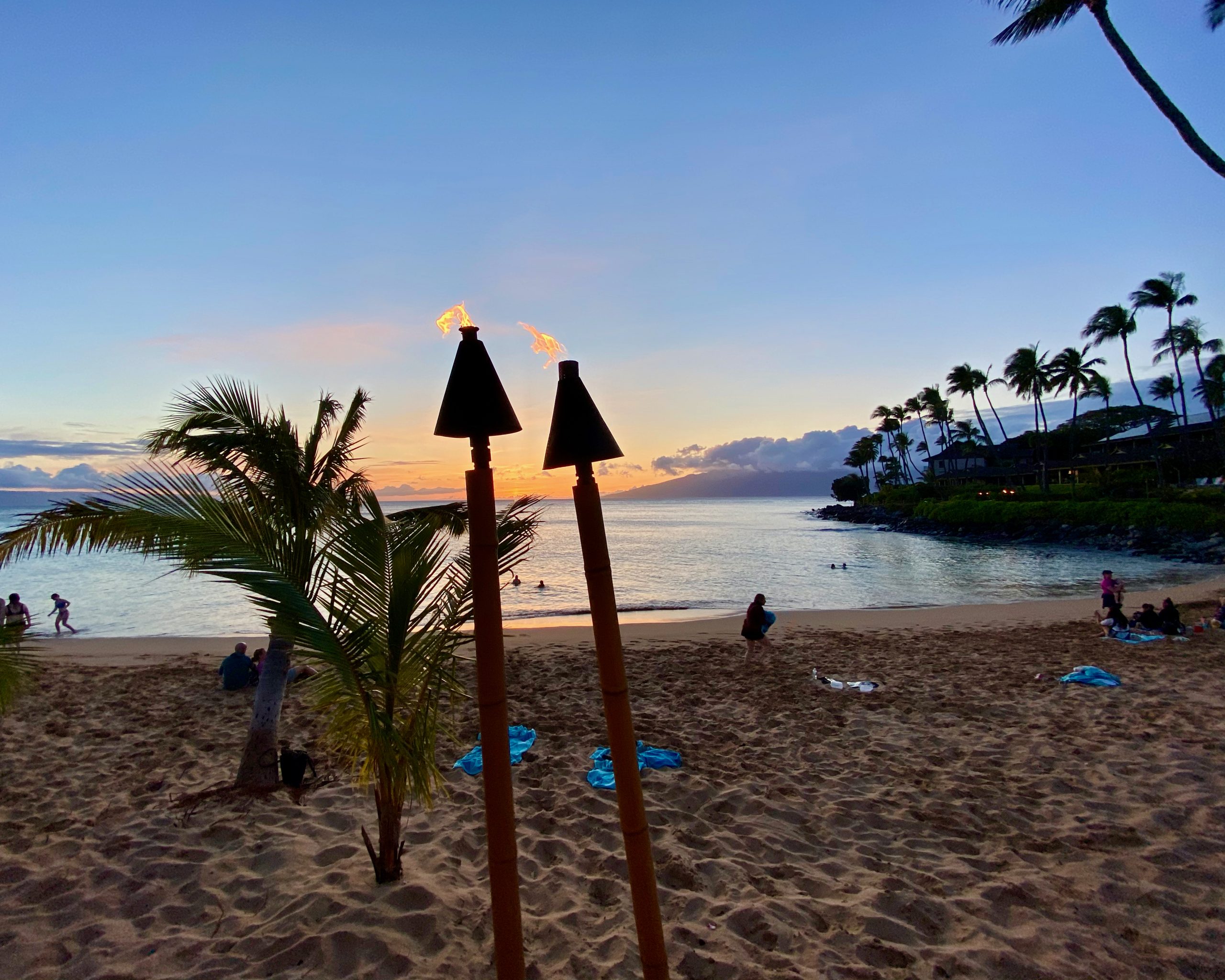 Built in the 1960's, while other resorts in Maui have gotten bigger and taller, Napili Kai has retained its ideals and philosophies that have set it apart from other hotels.  They pride themselves of not nickel-and-diming their guests for every little amenity and comfort. It's so refreshing to not have to think about things like resort fees or getting up at dawn to claim a deck chair when you stay here. Instead, you will find complimentary services and activities including morning beachfront coffee rituals, free parking, an 18 hole putting green, and plenty of towels and beach chairs among many, many others services and comforts.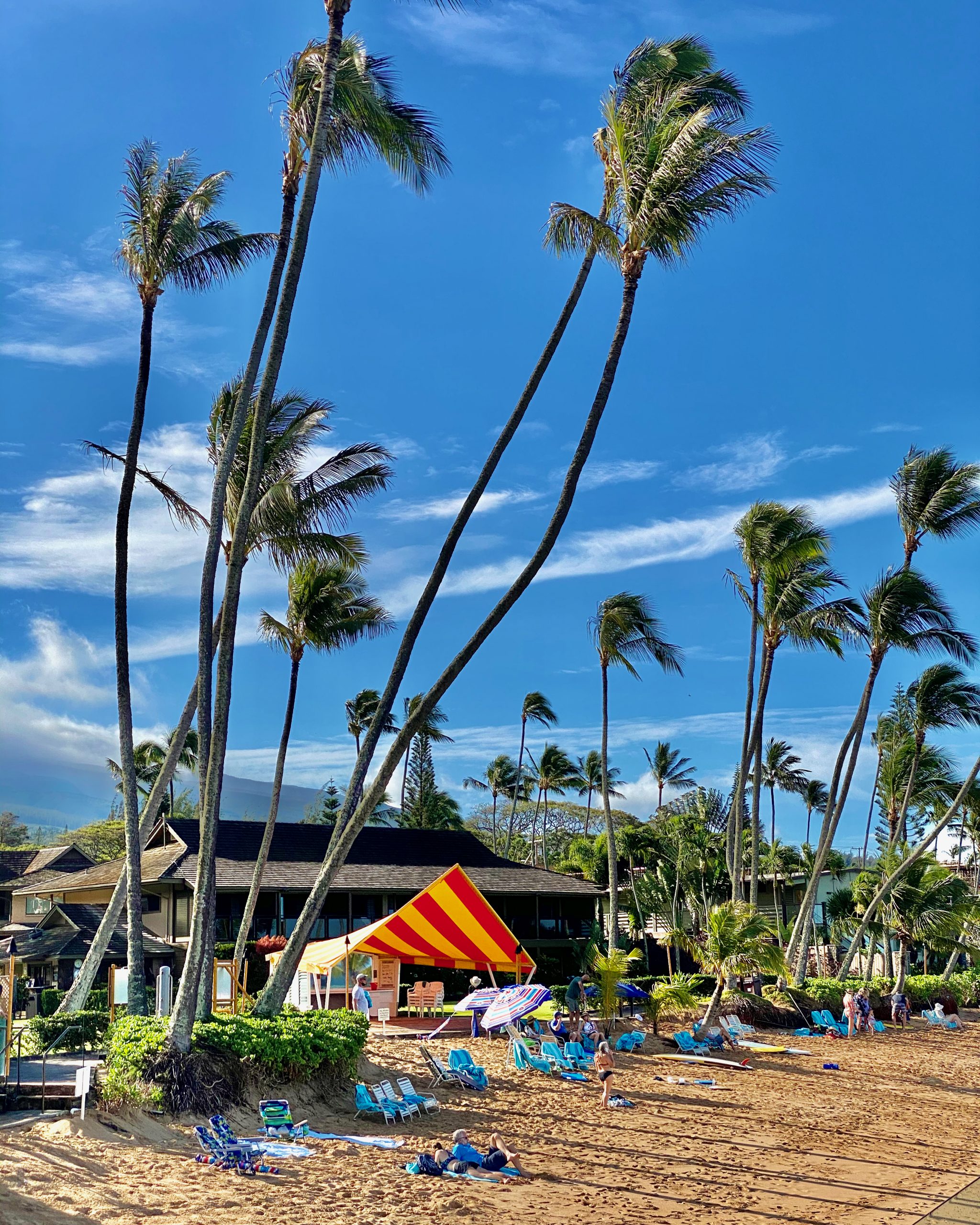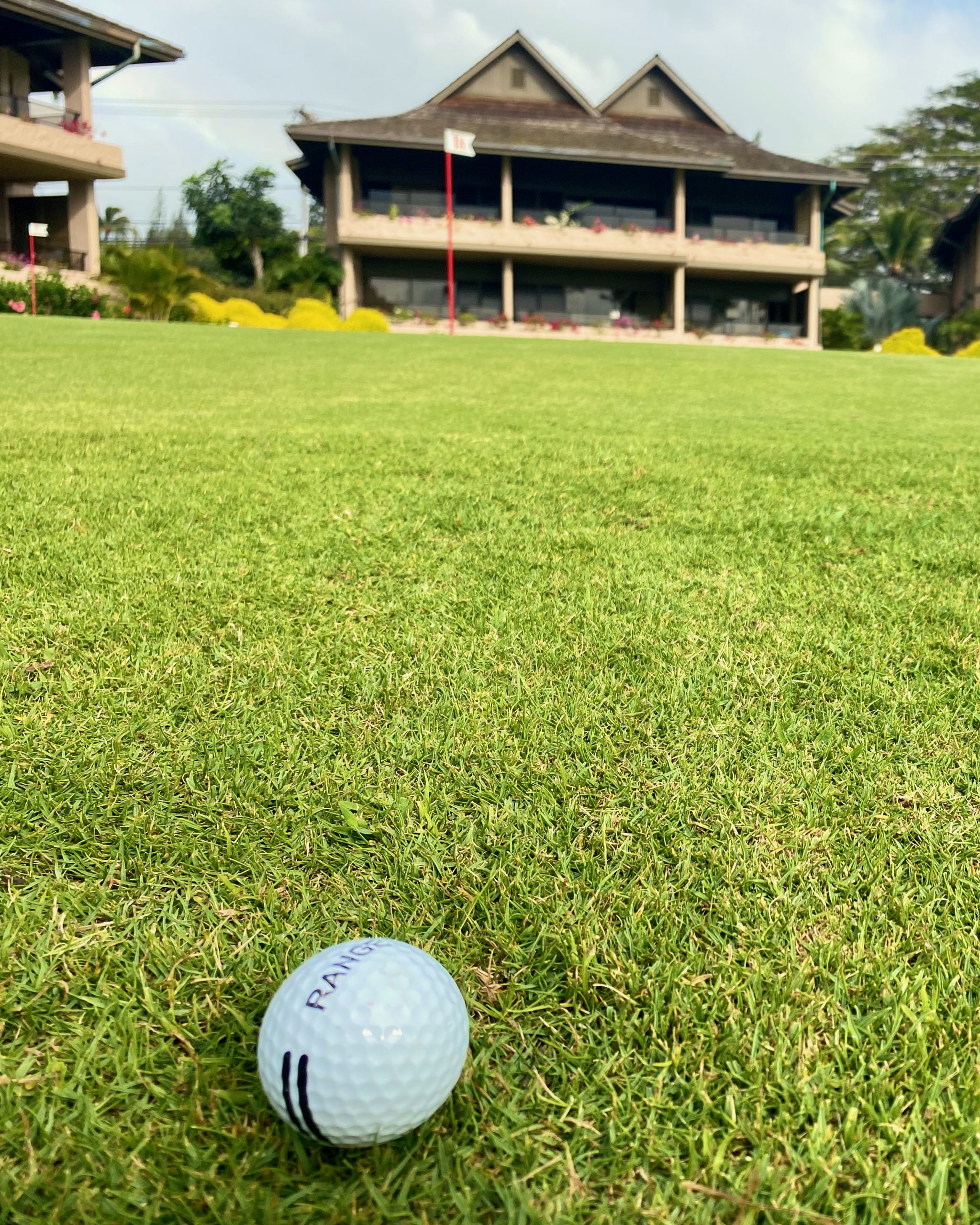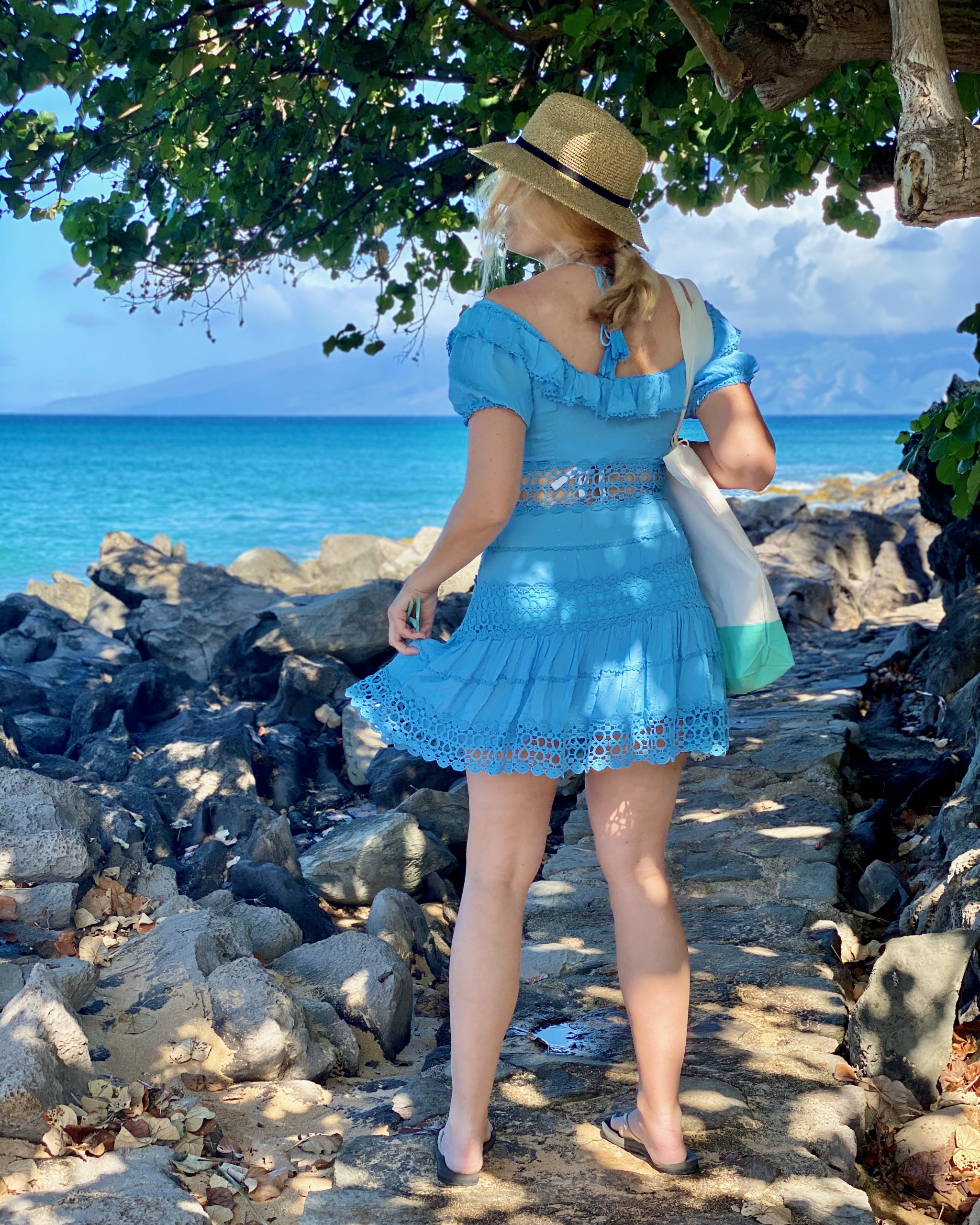 We did pry ourselves off our lounge chairs a few times to take part in a couple of free weekly activities to be experienced right on site.  Some feel like a welcomed blast from the past, such as  the poolside mai tai party and the adult putting green competition.  They also offer lei making classes, a keiki hula show put on by the Napili Kai Foundation (currently on-hold due to Covid), a guided horticultural tour, and many other activities suitable for the entire family.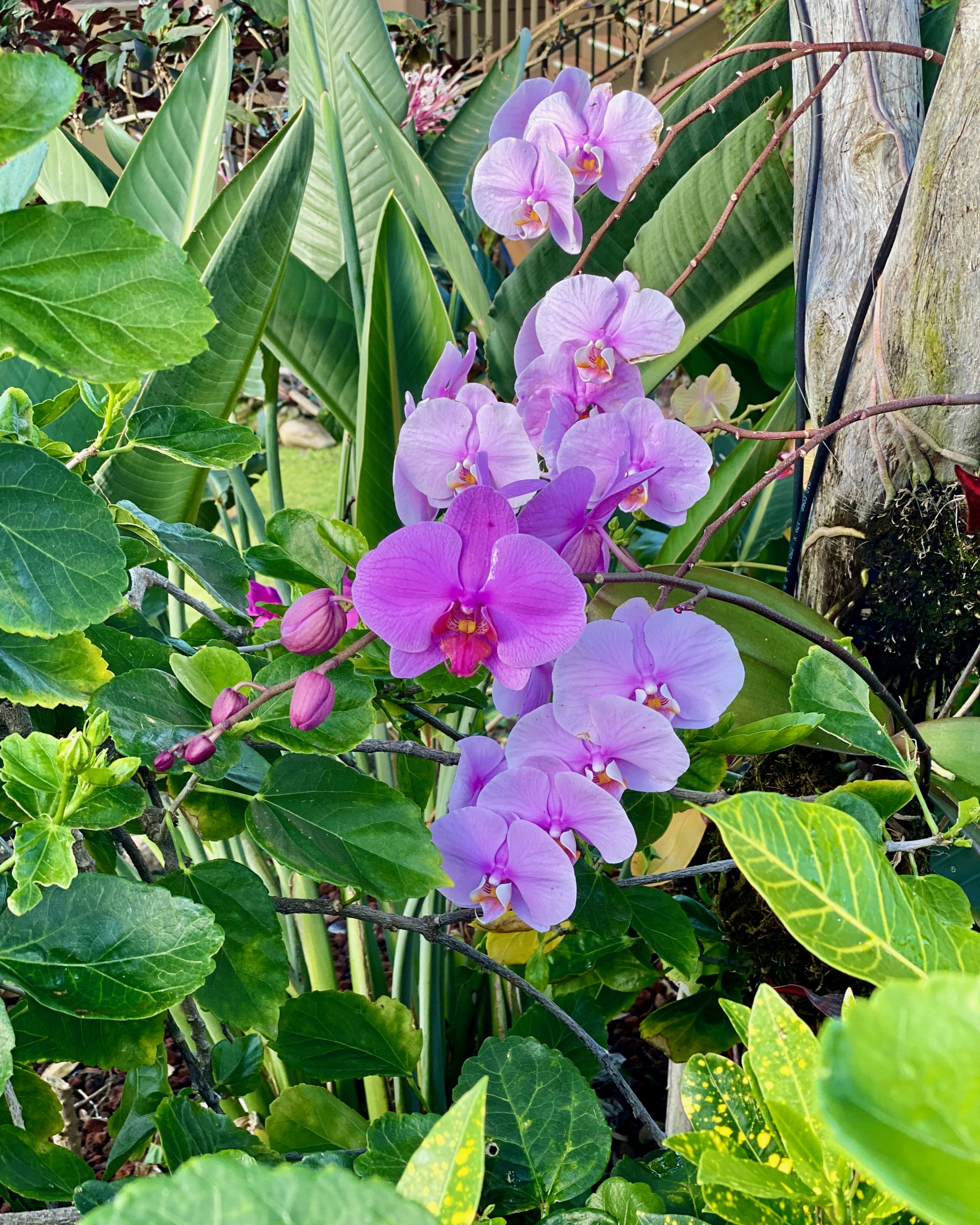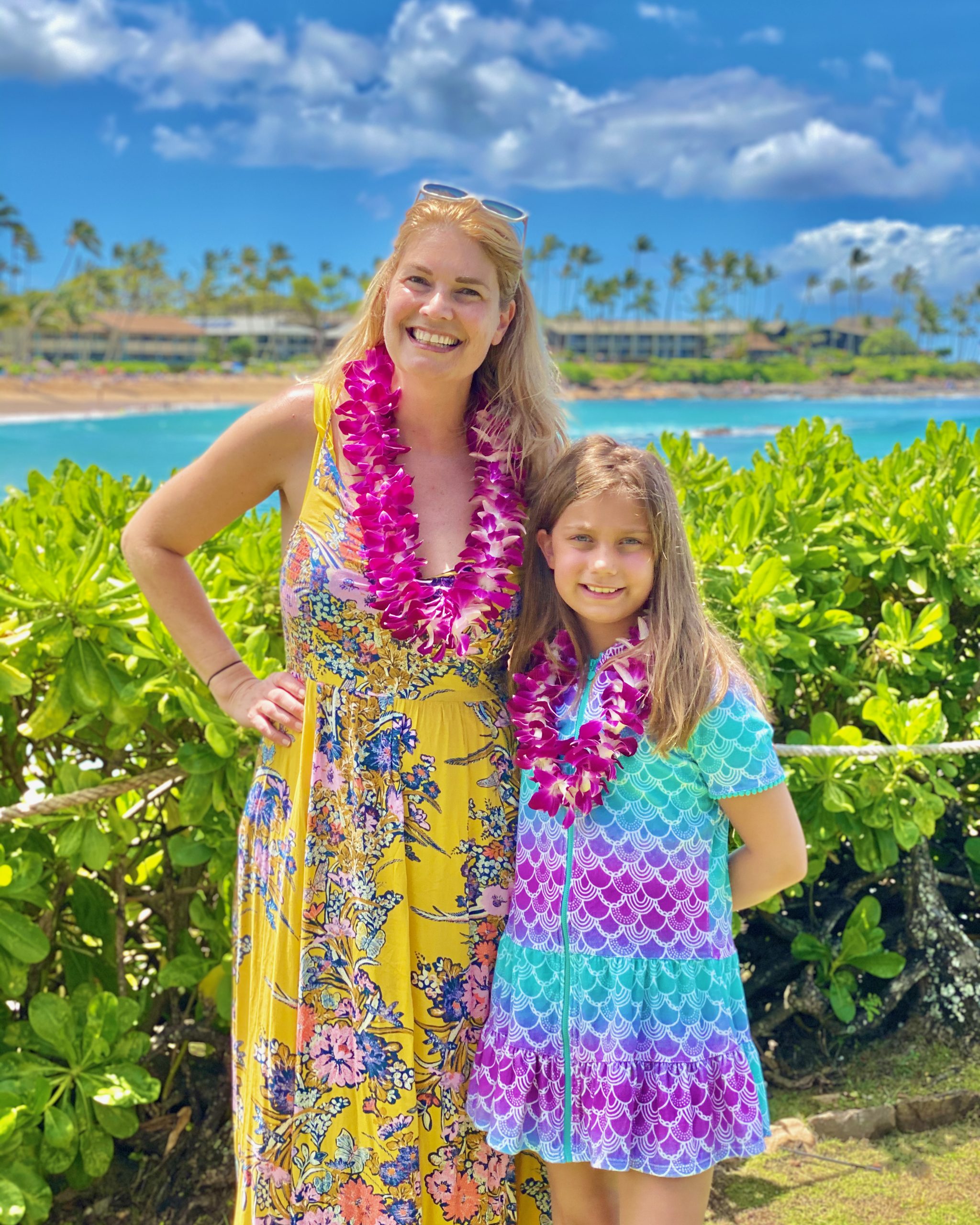 This trip we happened to visit during Easter week while the resort was offering a complimentary kids club. My daughter enjoyed a variety of activities including egg coloring, lei making, and a resort-wide Easter egg hunt — all covid-safe, of course.   I love that at the Napili Kai you can do as much or as little as you like. They do a brilliant job of seamlessly blending natural beauty, preservation, and a Hawaiian hospitality that keeps guests coming back year after year.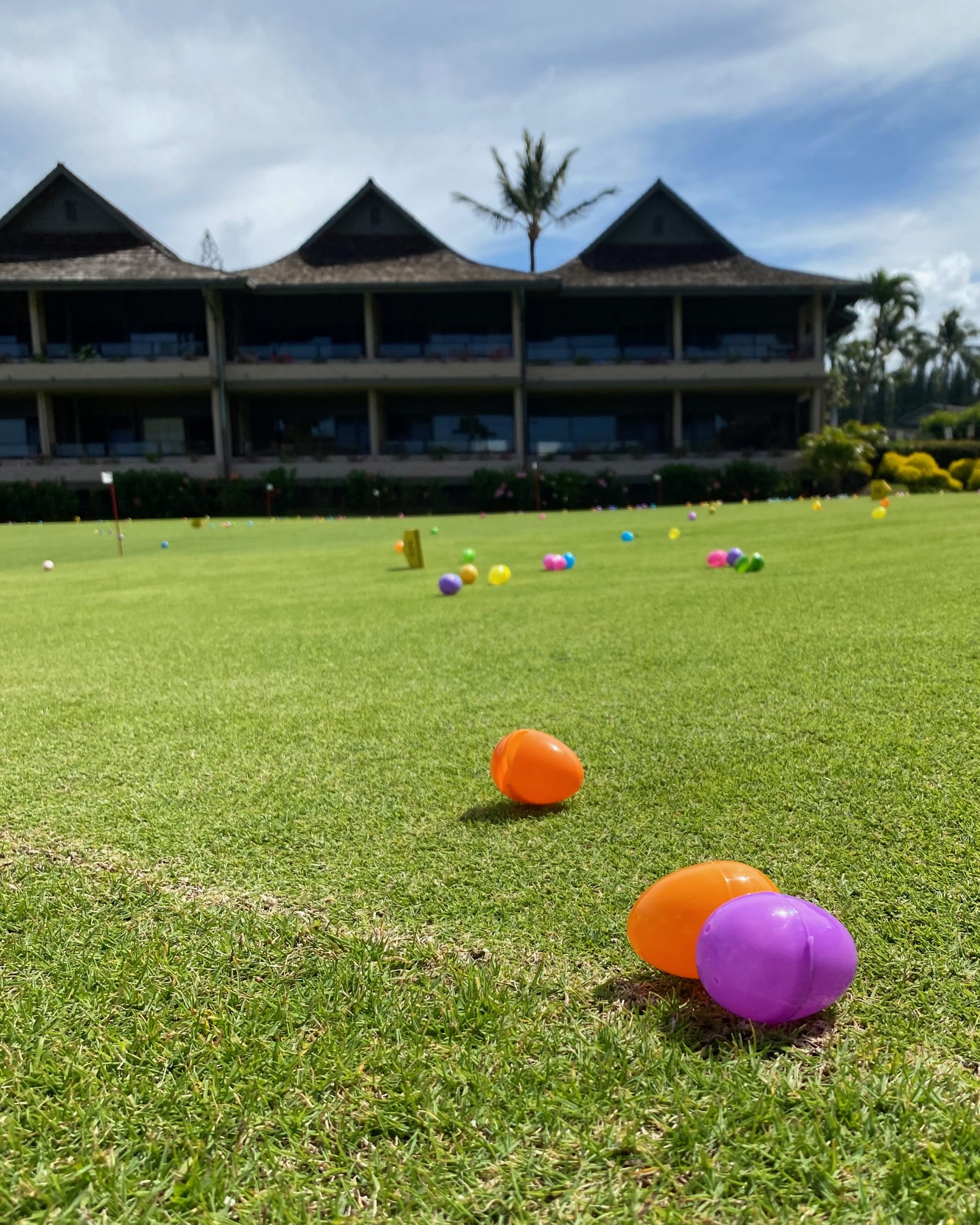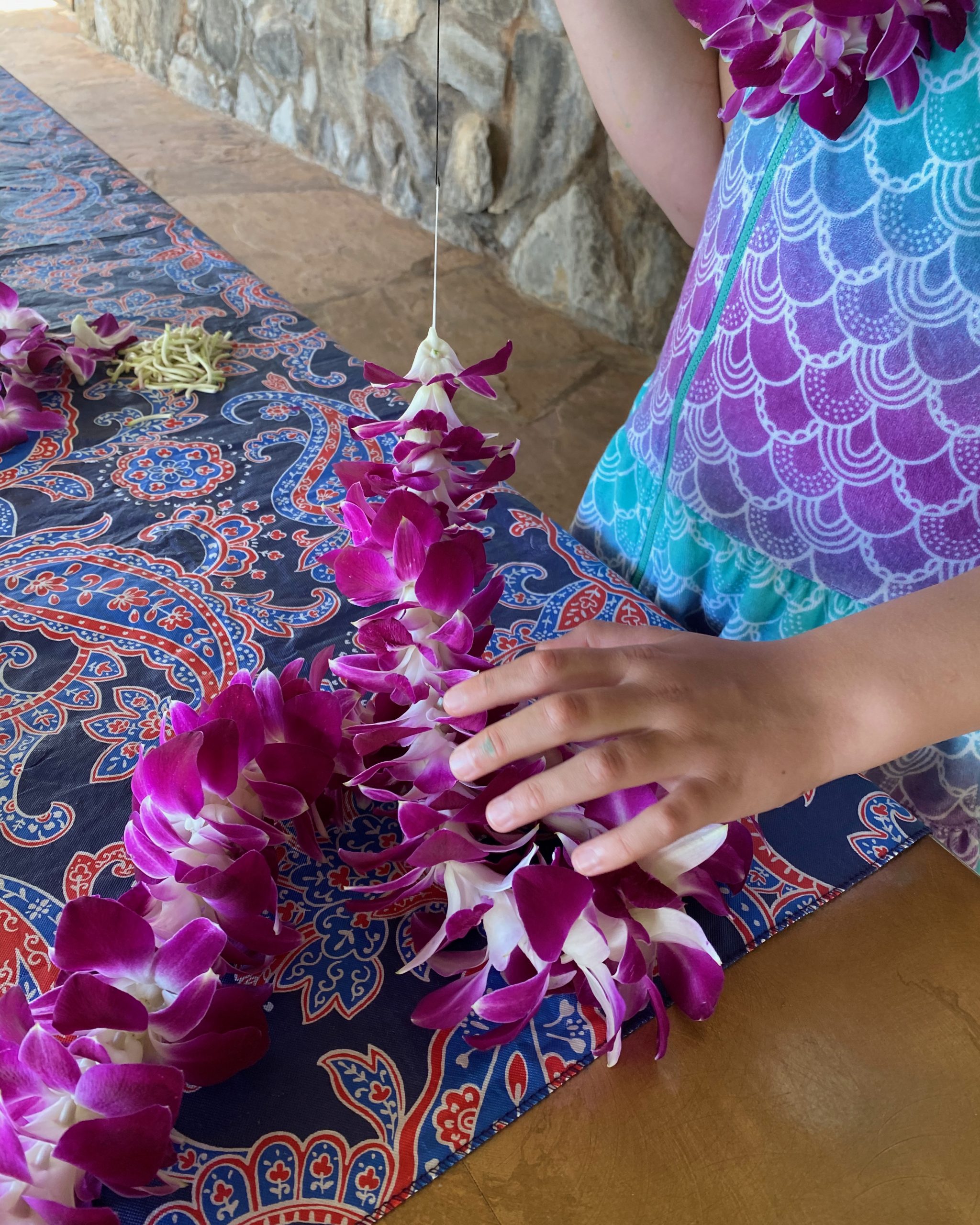 The resort sits on the northern end of Napili Bay, which is one of the best and most beautiful beaches in Maui.  It's the perfect place for families.  It's a reef-protected, crescent-shaped beach with soft sand, and crytal-clear water,  perfect for snorkeling, swimming, and all types of boarding be it boogie or paddle. The hardest part of our day was having to decide whether we were going to swim in the sea or swim in one of the resort's four pools. Those decisions are best considered over a Mai Tai. I know, rough life.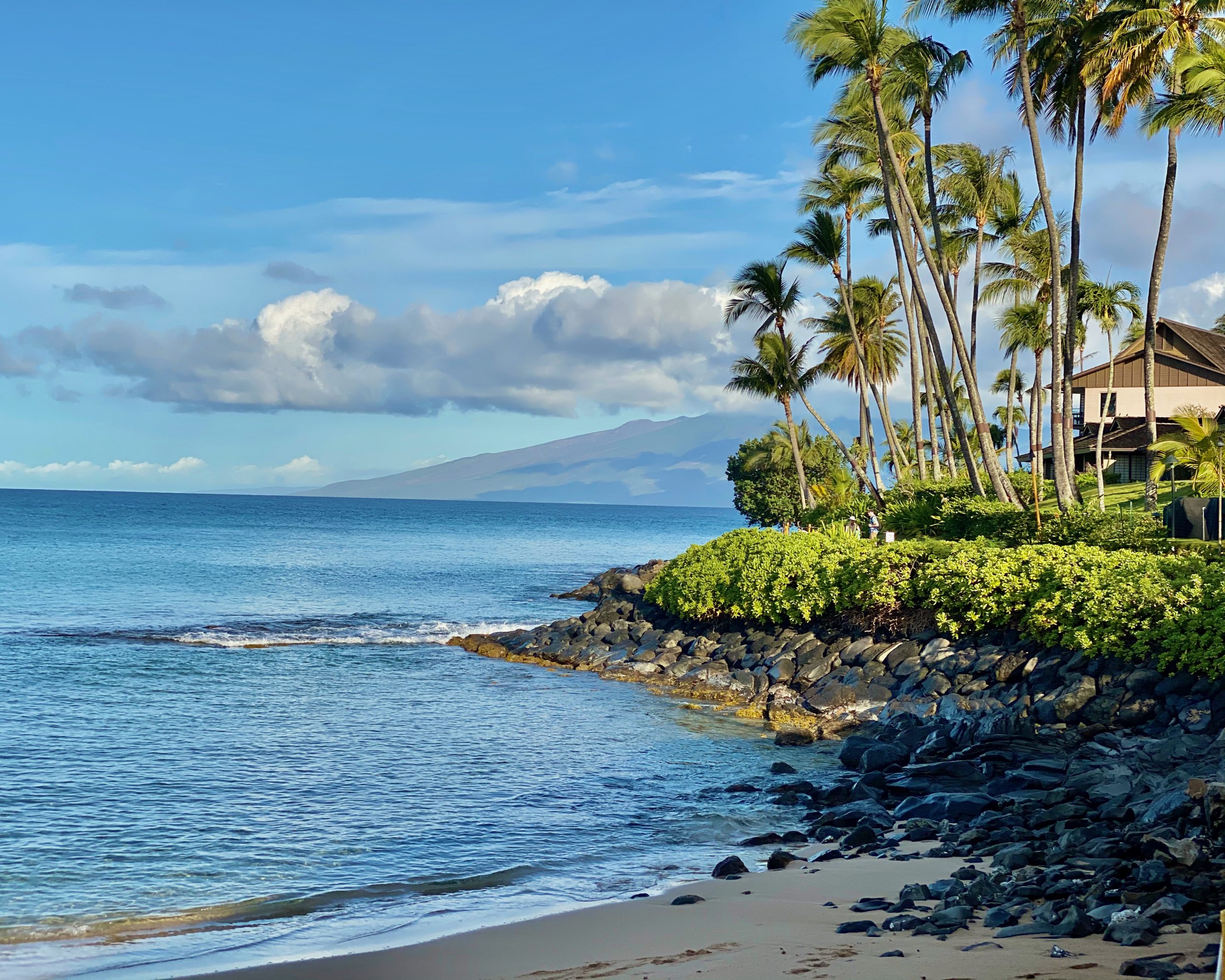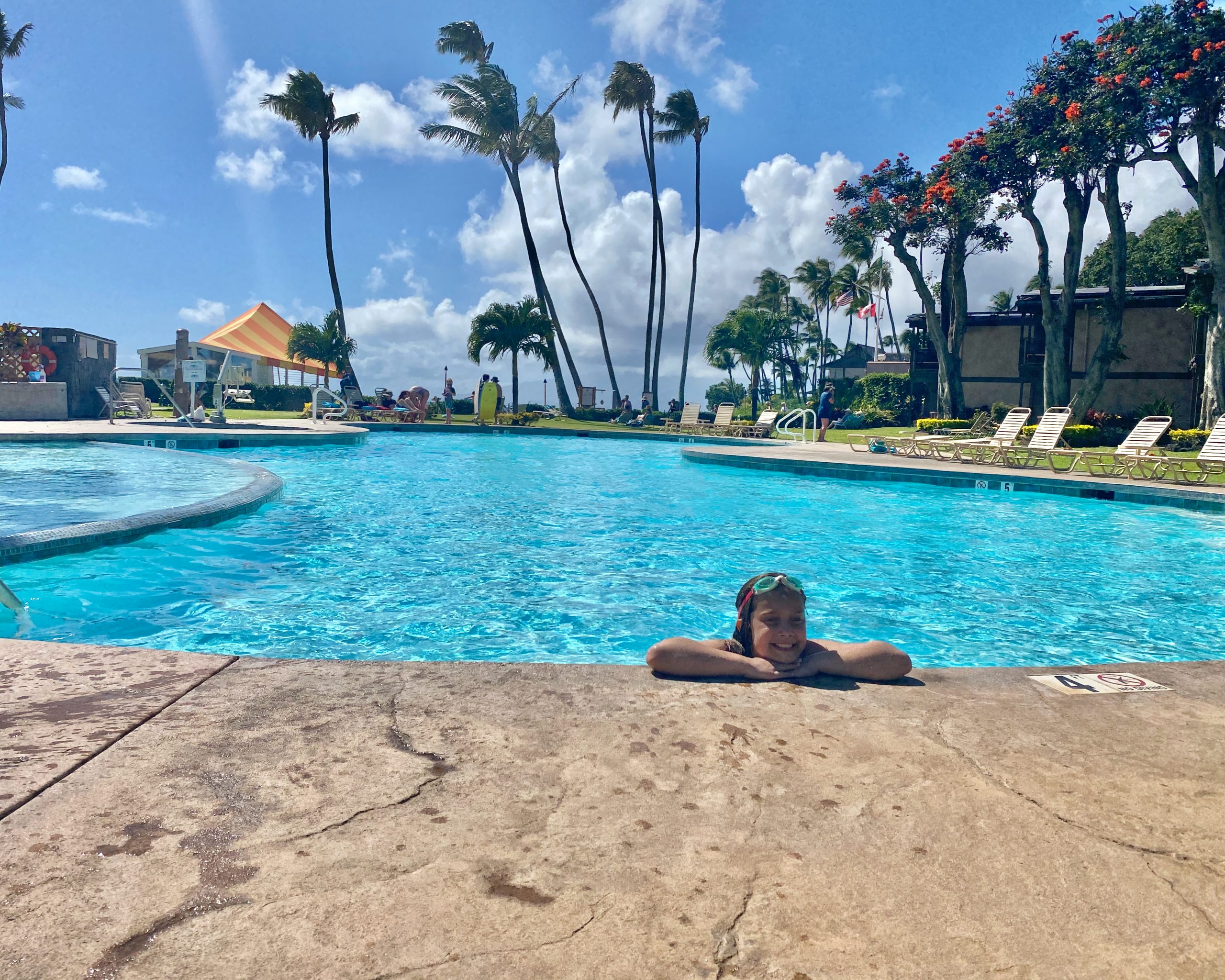 We stayed in a one-bedroom, ocean-front suite located in Puna Point for both of our visits. While all of the rooms are nice, these rooms are my absolute favorite.  They come with two bathrooms, a fully- stocked kitchen, and a lanai that feels like you are sitting on the edge of an infinity pool.  Some days we would do nothing but hang out and listen to the sounds of the sea and watch the whales off in the distance from our room.   Some of our favorite evenings included dinner and a game of UNO on the lanai while enjoying those magical Maui sunsets. I love these rooms because they are a little farther away from the main section of the resort, but close enough that you never tire of the walk.  Strolling along the beautiful ocean path leading to the beach and main pool is one of my favorite things to do each day.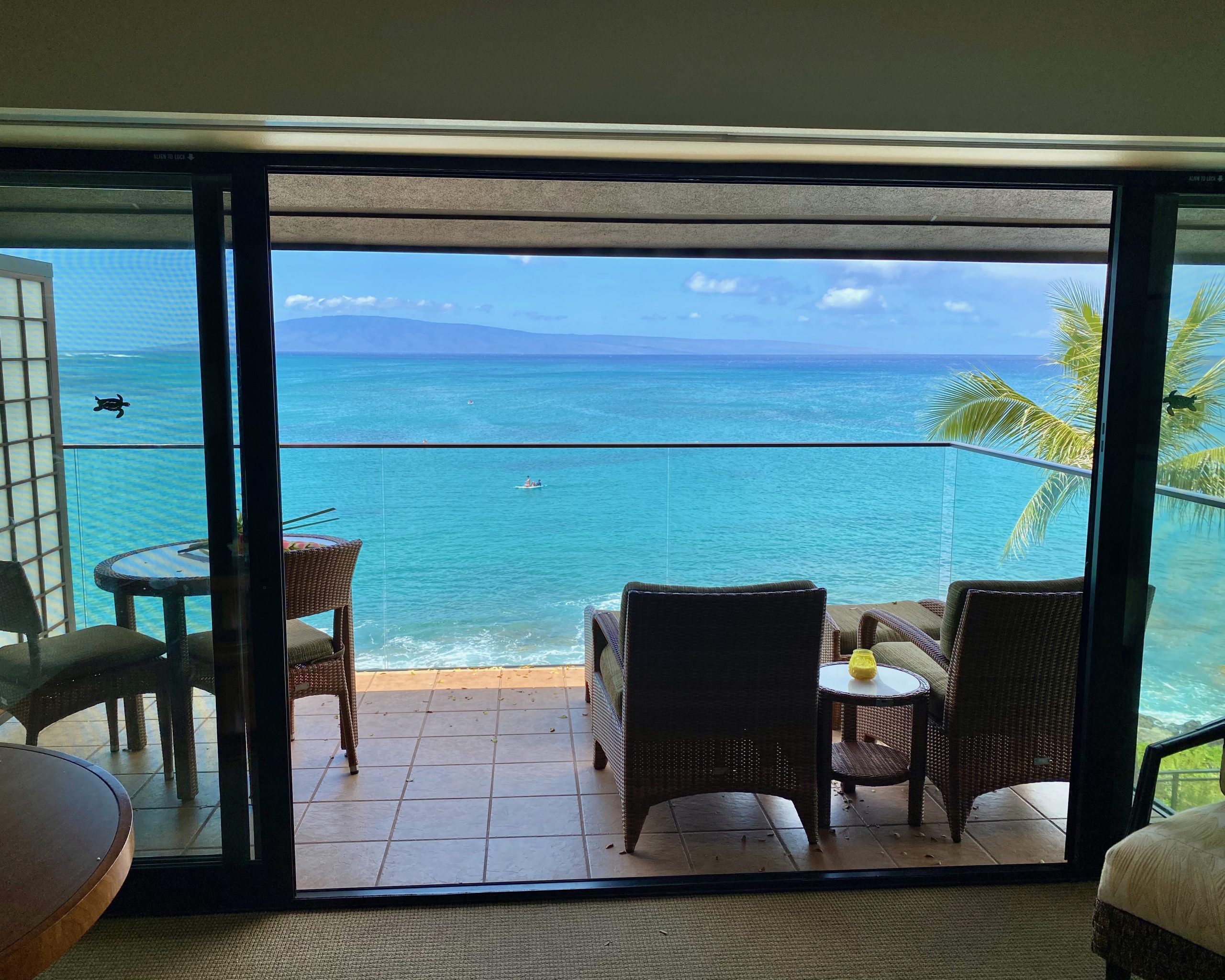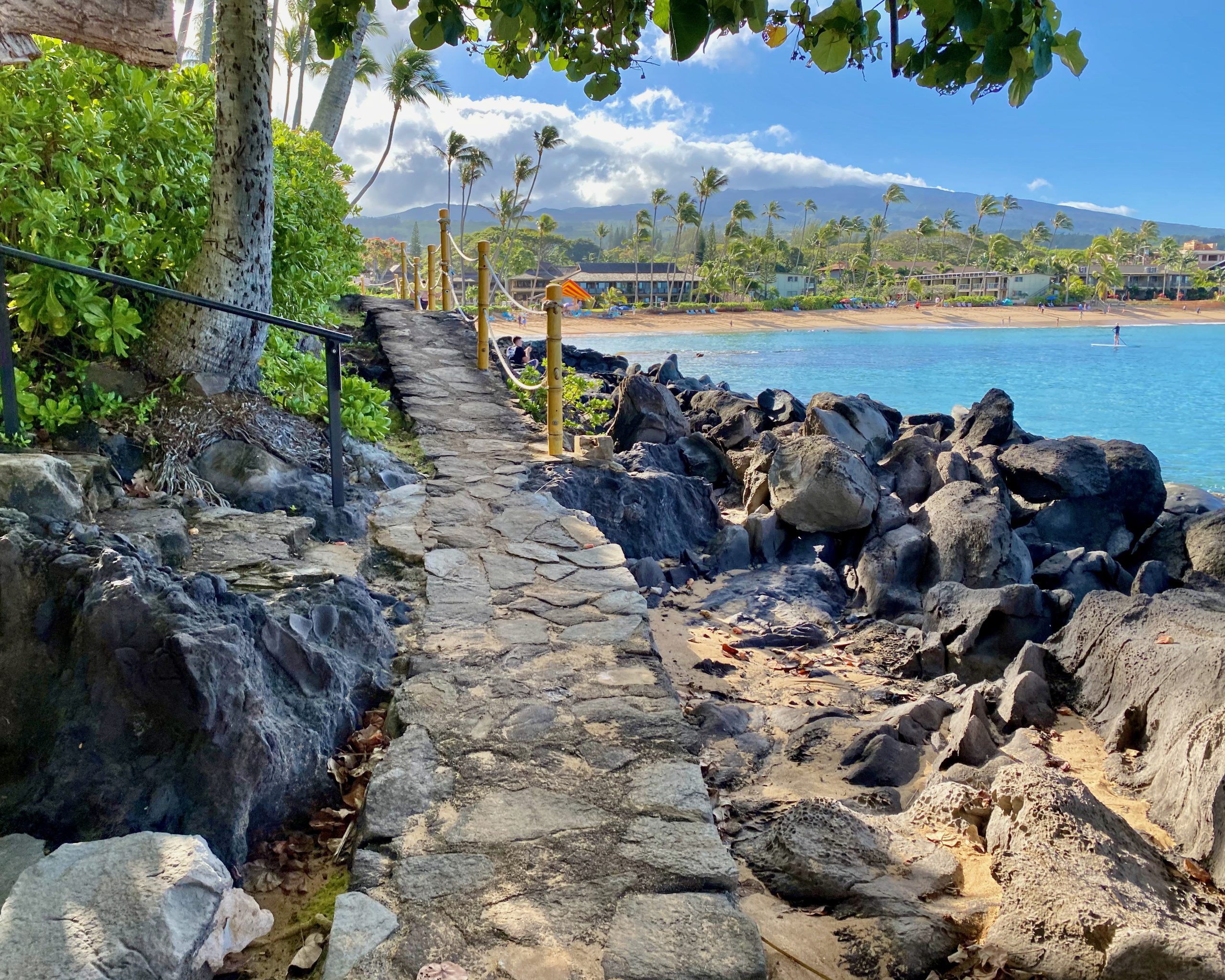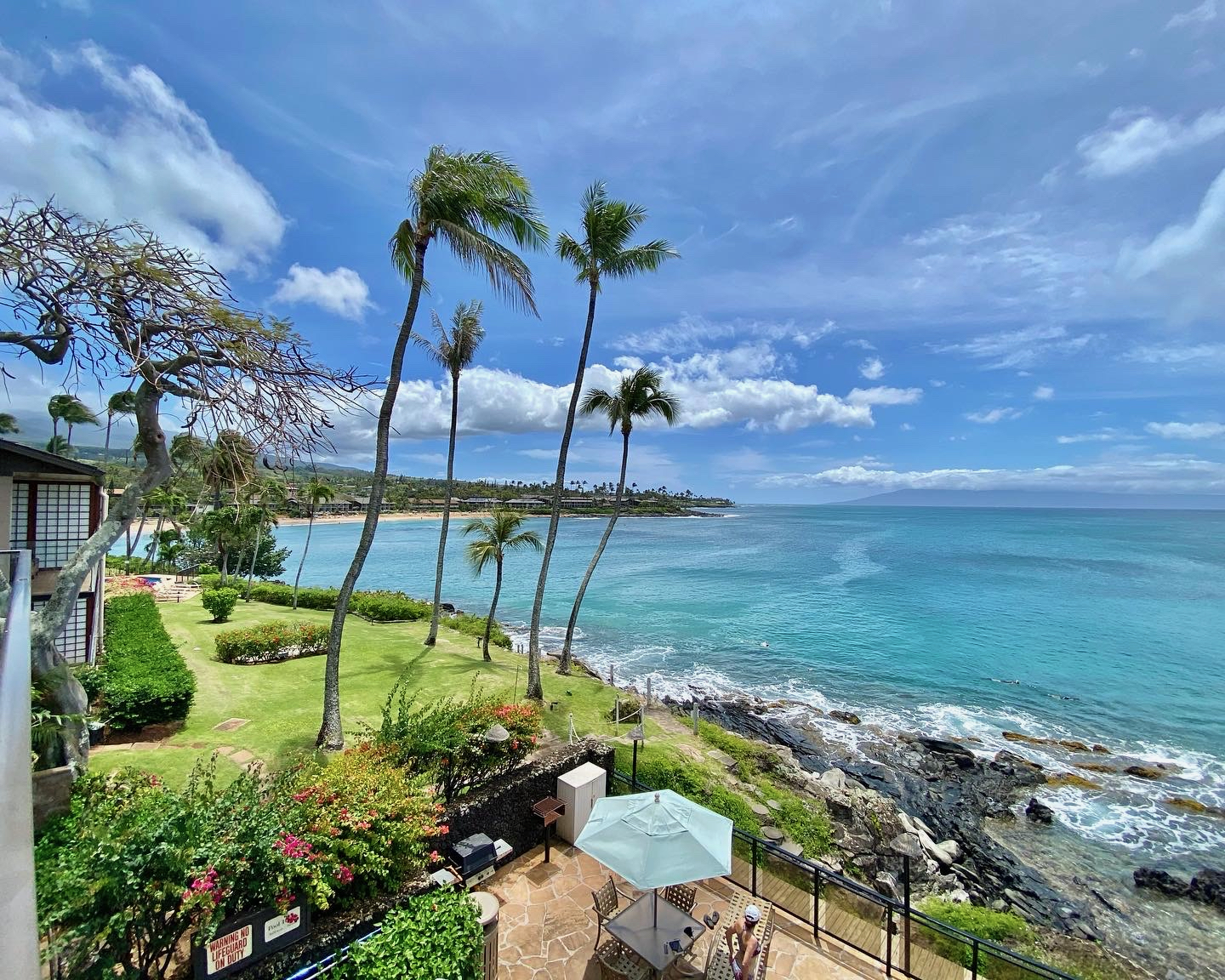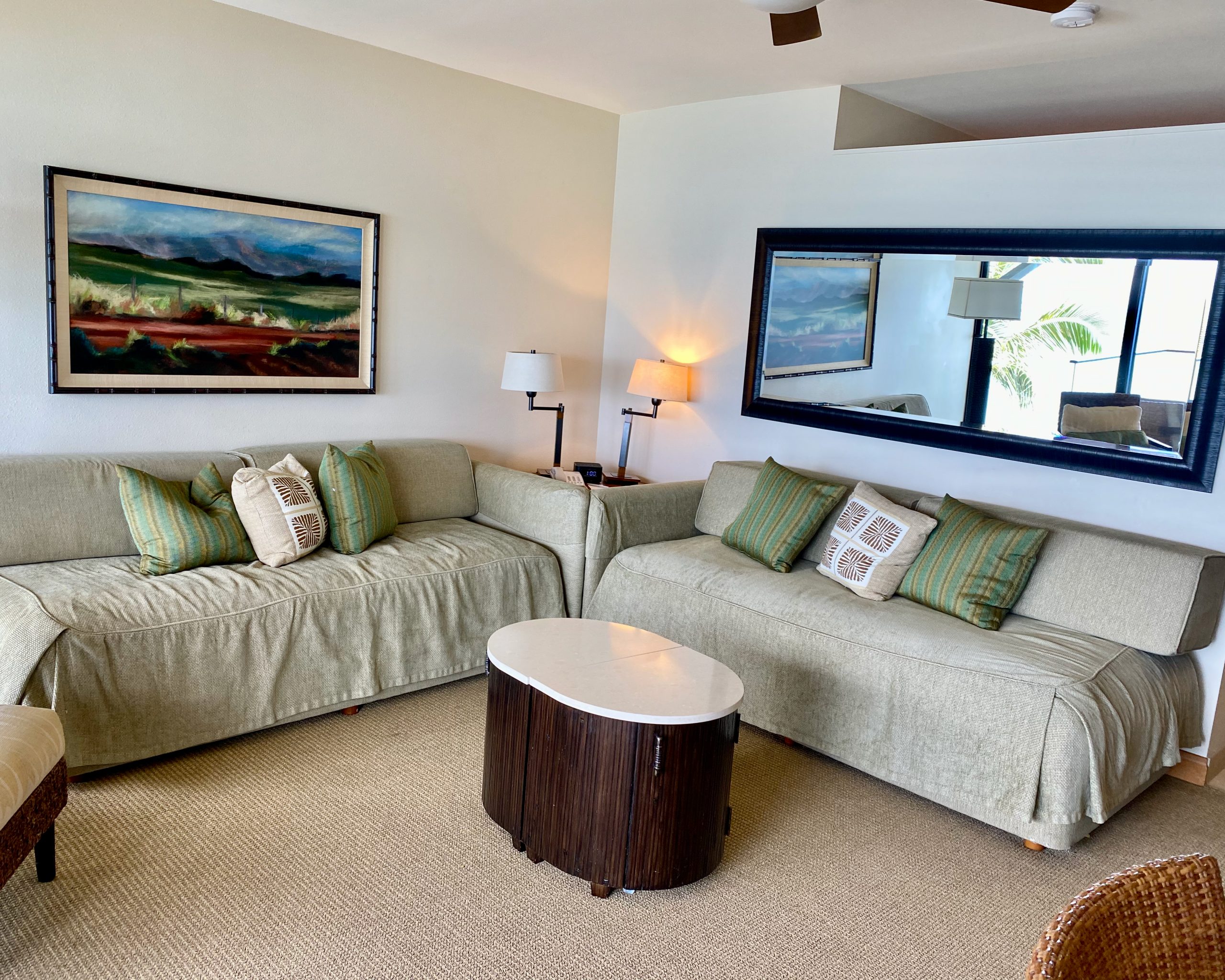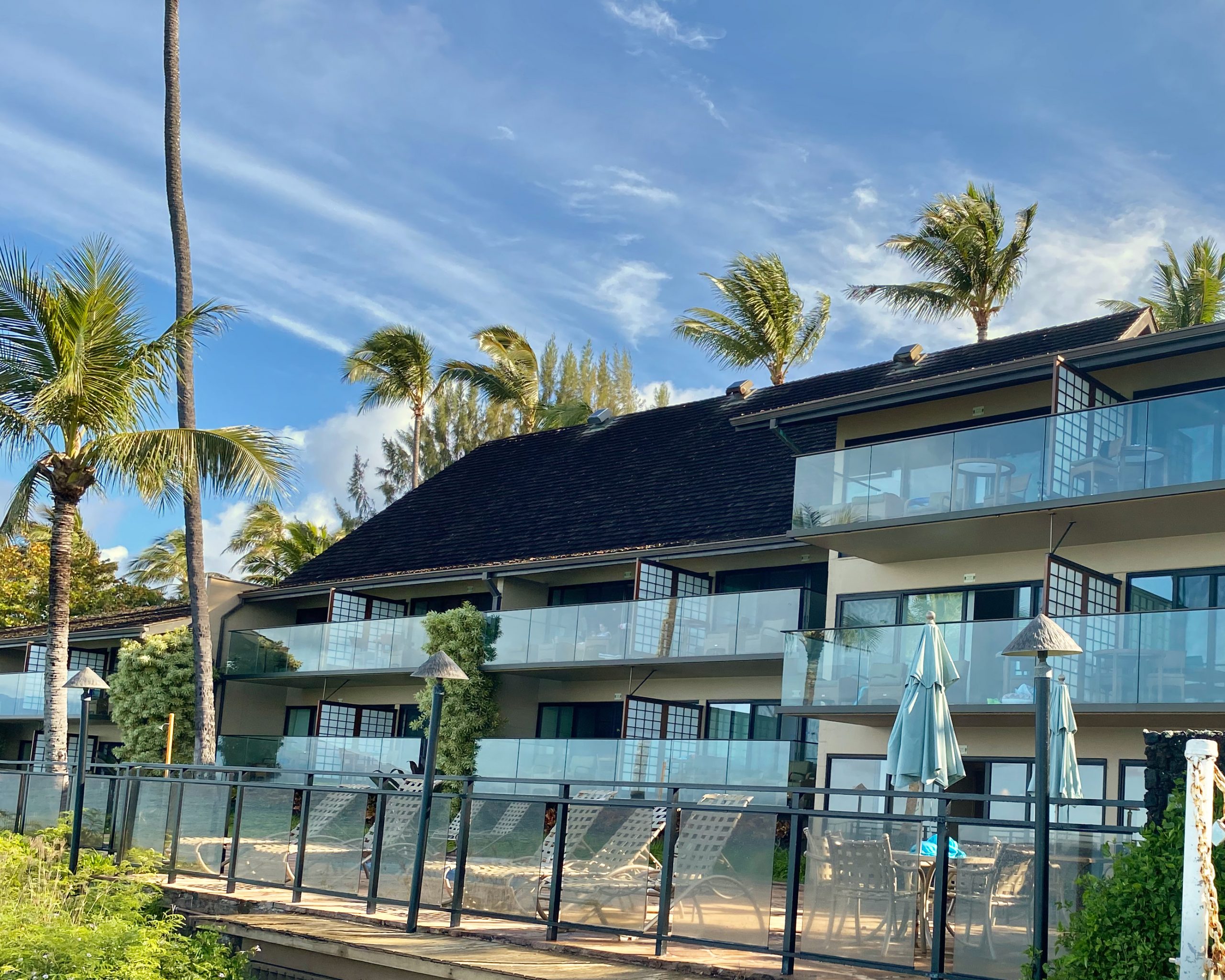 I don't know about you, but I love having a kitchen when I travel anywhere with my kids. While I don't want to slave over meals, there is comfort in knowing we can opt to grab a bite to eat at the room.  I love having the option to eat-in or pour the kids a quick bowl of cereal instead of having to make a production out of every meal.  Let's face it, kids can sometimes suck the fun out of going out to eat, so it's nice to have the options.  While we love having a kitchen, we adore going out to eat while on vacation. Boy do we dine out. quite a bit…  It's a vacation after all!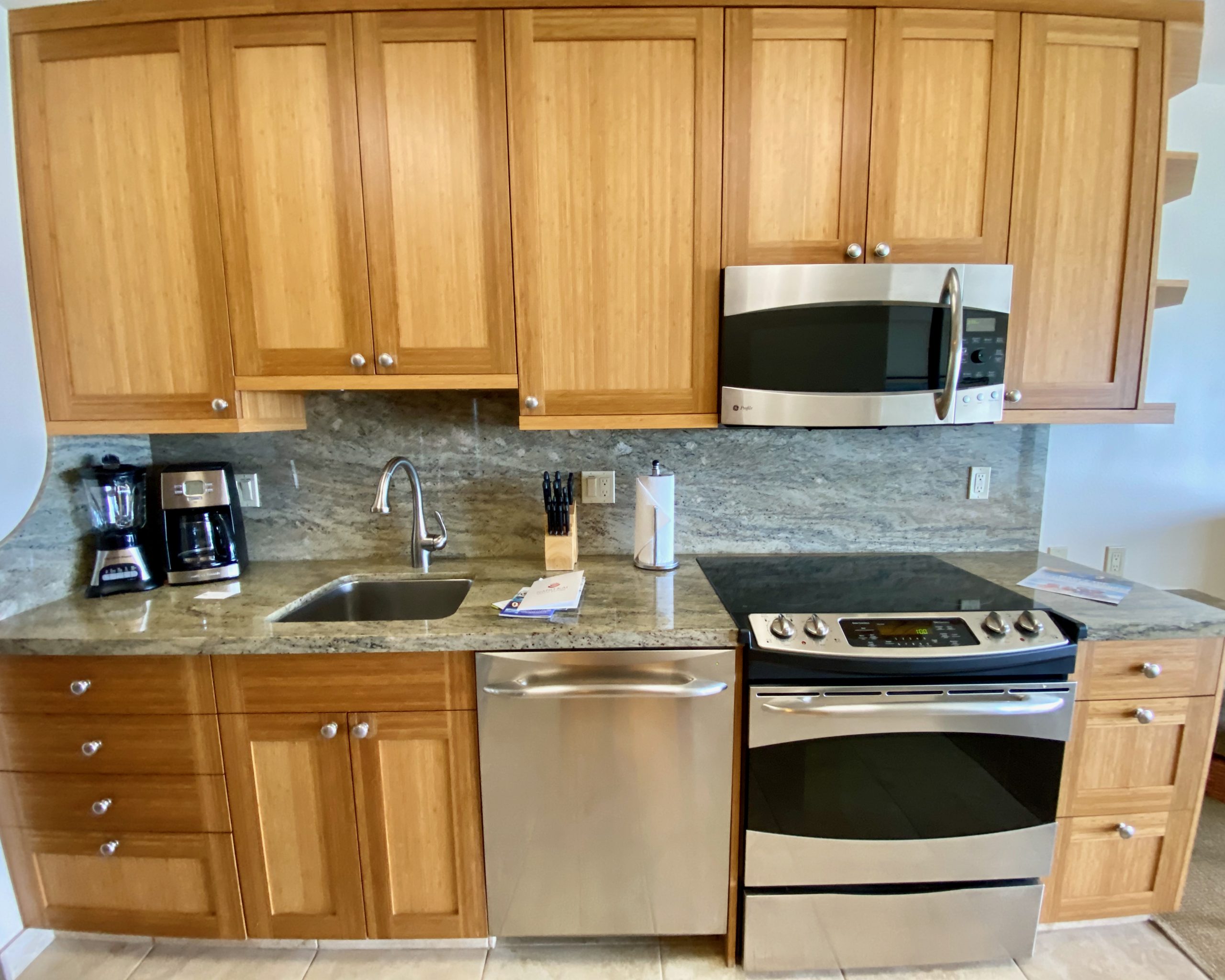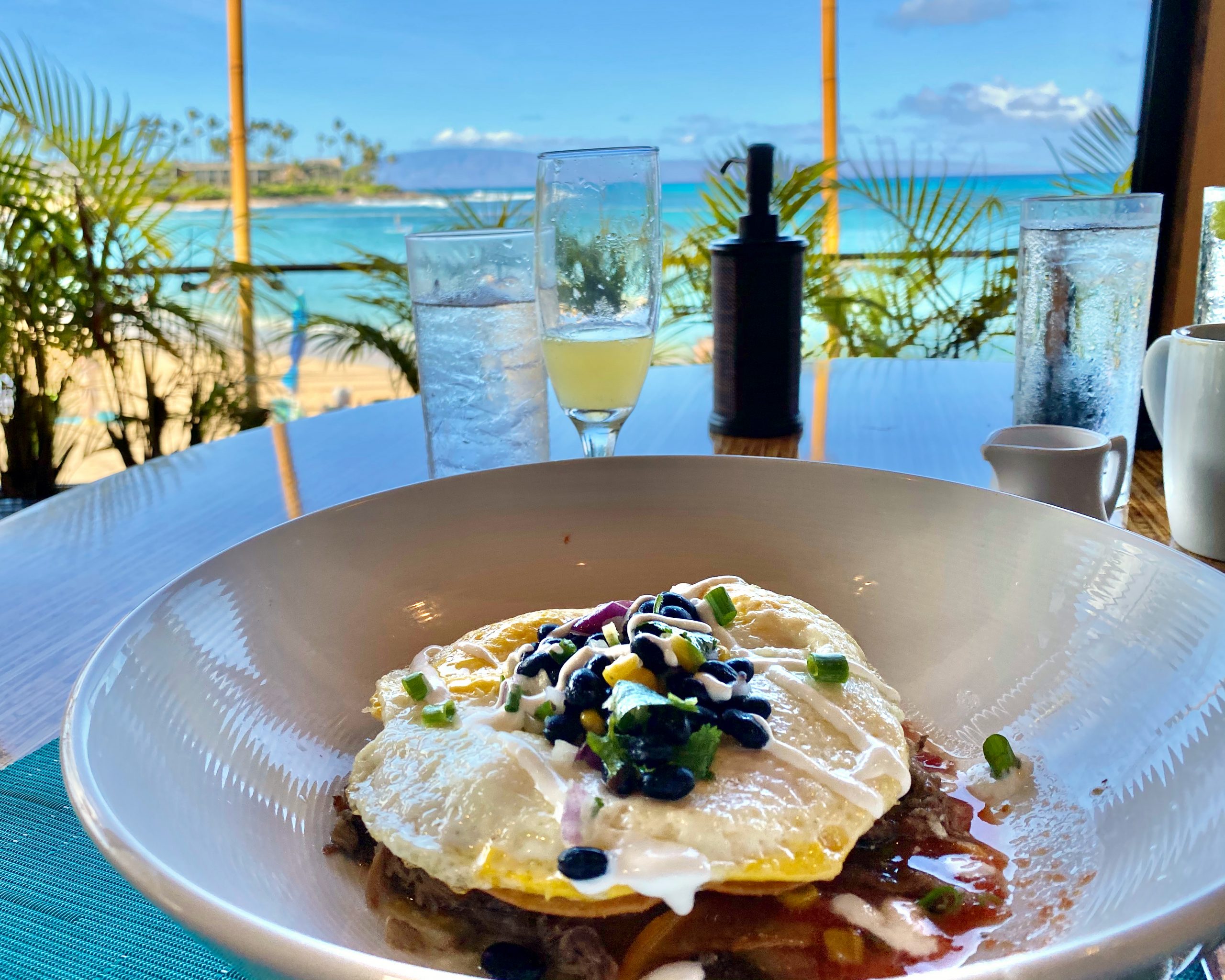 We couldn't get enough of the resort's
Sea House Restaurant
.   What's not to love about an open-air, beachfront restaurant located on property‽   We ate there several times over the course of the week, and were never disappointed in a breakfast, lunch, dinner or or even happy hour… especially happy hour!  Seriously, check out the happy hour. — You won't be disappointed.   Worth noting is that kids 10-and-under eat free off the kid's menu.  This was great when we actually brought the kids with us to dinner.  This was our first trip where the kids were old enough to hang back in the room (I did mention that kitchen!)  while dad and I could walk down enjoy a romantic meal, just the two of us.  That's definitely a perk of having an on-site restaurant.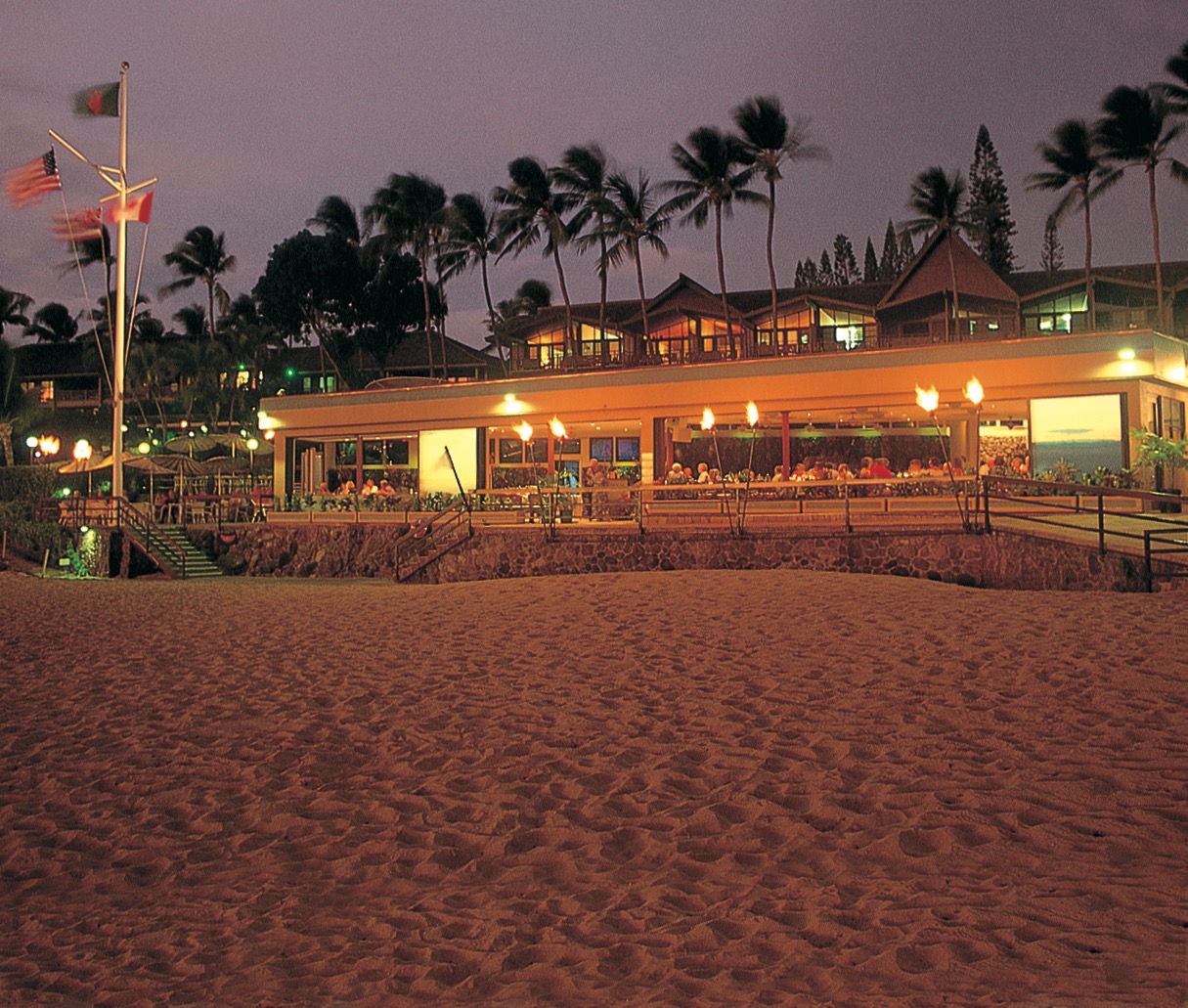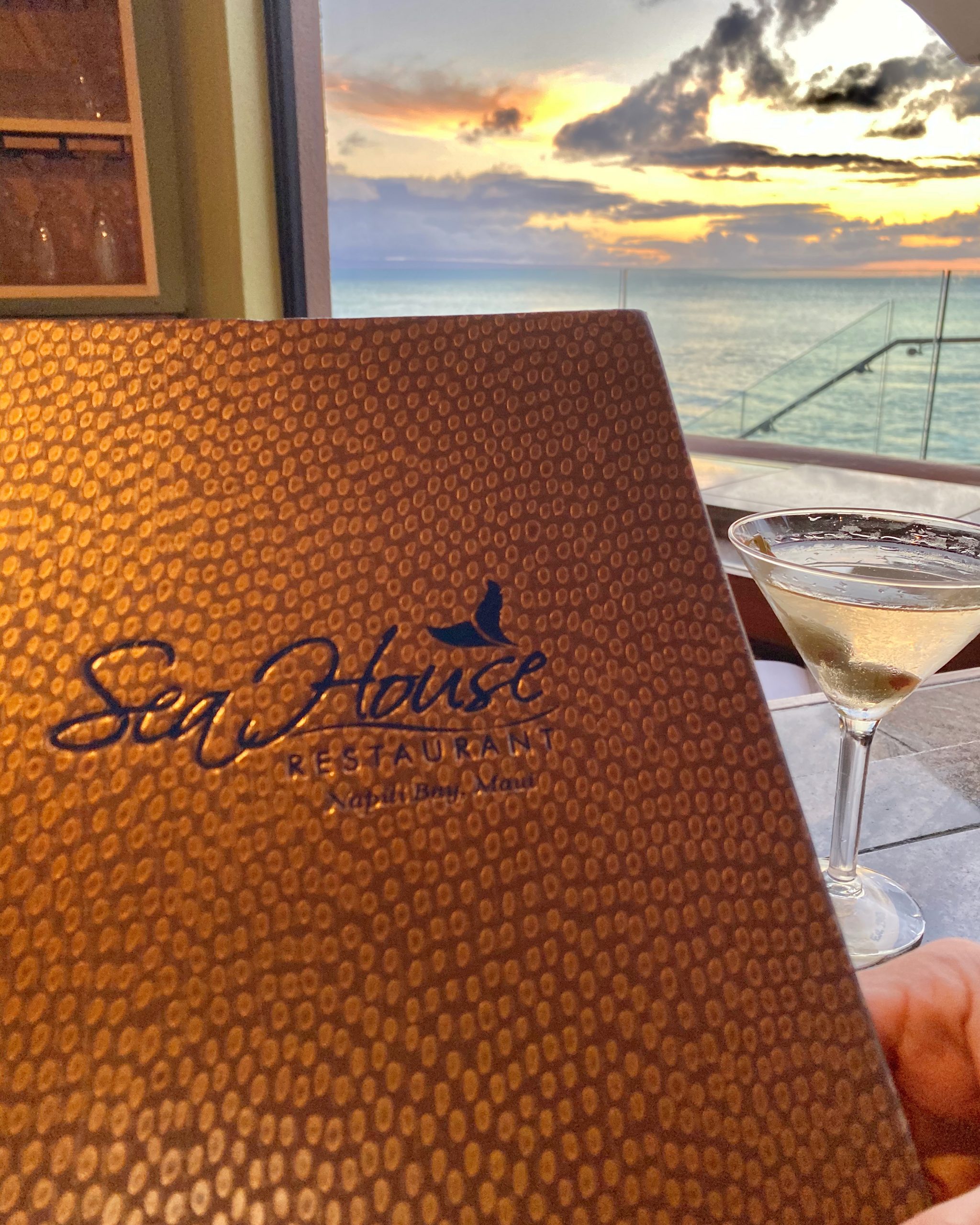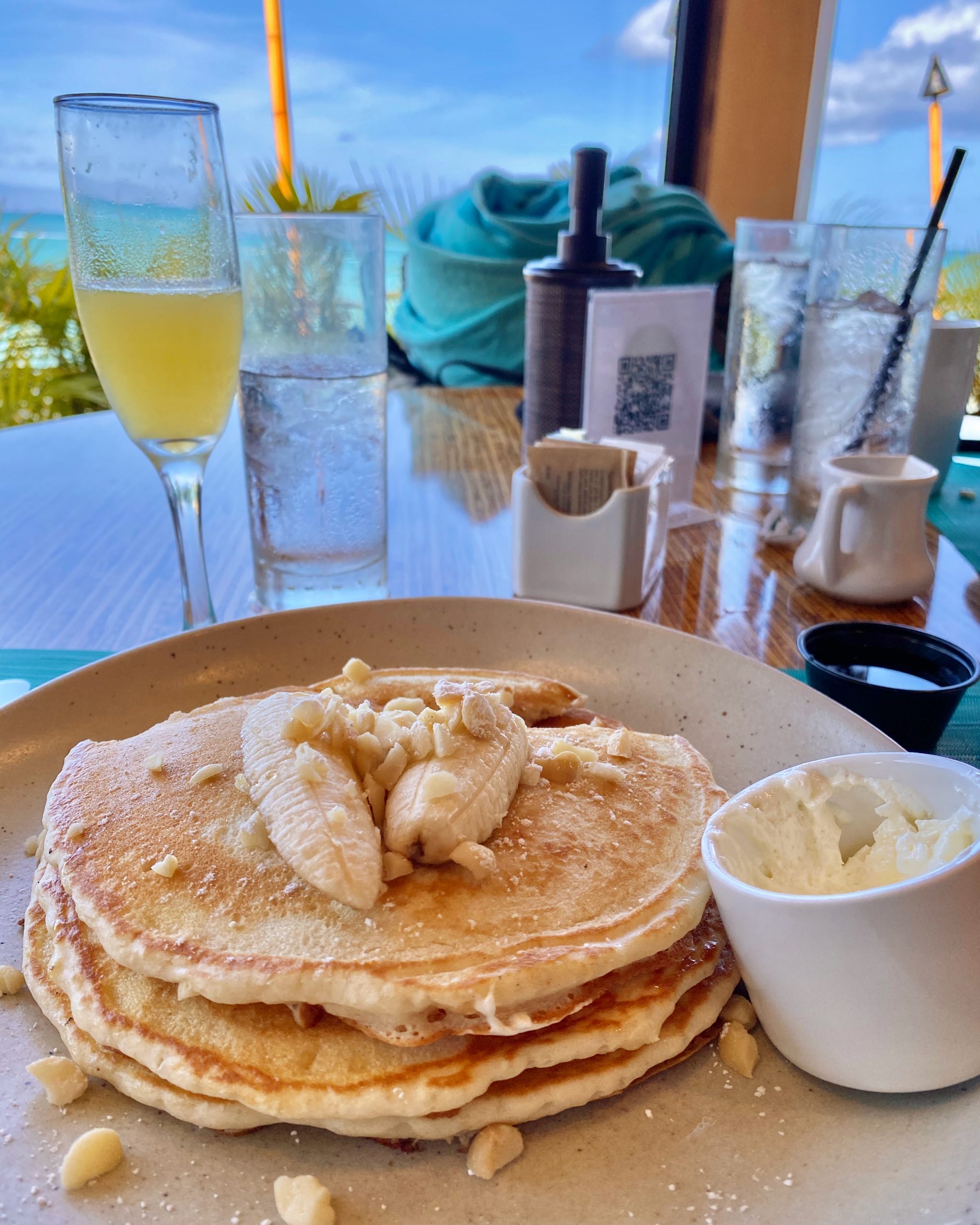 At the end of the post you can find a  list of some of our other favorite restaurants in the area.  If you are planning to visit in the near future, be sure you make dinner reservations as soon as you possible… even months out.  Due to covid restrictions, restaurants are only allowed 20% capacity (as of this writing).  Getting a reservation was hard… like really hard.  Most restaurants were fully booked up to three weeks in advance.  Again, thank goodness for our kitchen!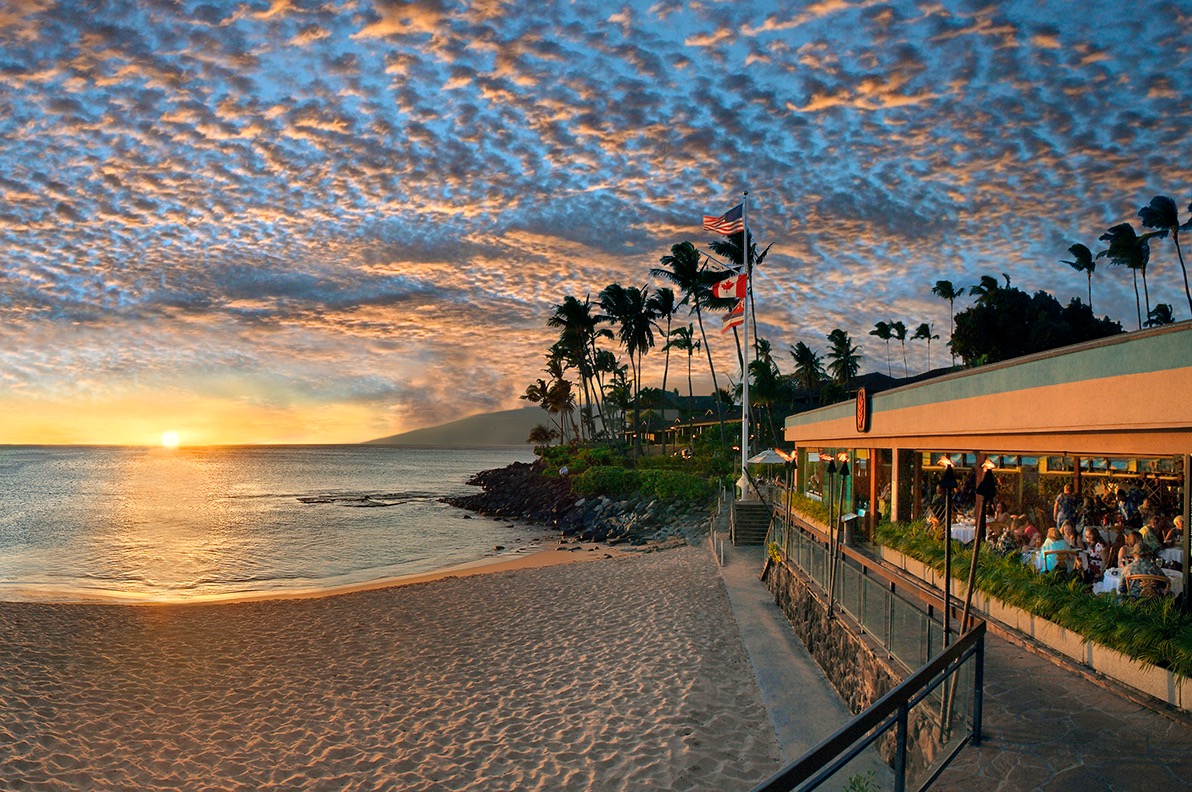 Both Napili Kai and Napili Bay itself feels like some sort of well-kept secret. Once you visit you feel like you are part of an exclusive club… you feel like you are getting away with something… and have discovered buried treasure. The whole area reminds me of the kinds of places I stayed as a child during family vacations. I believe this is where so much of the nostalgia I feel there comes from.   There is a reason more than half of Napili Kais' clientele are return guests. It just has that special "aloha feel" that keeps you coming back.  If you want to check out another one of our favorite places head over and read all about winter trips to
Yosemite's Tenaya Lodge.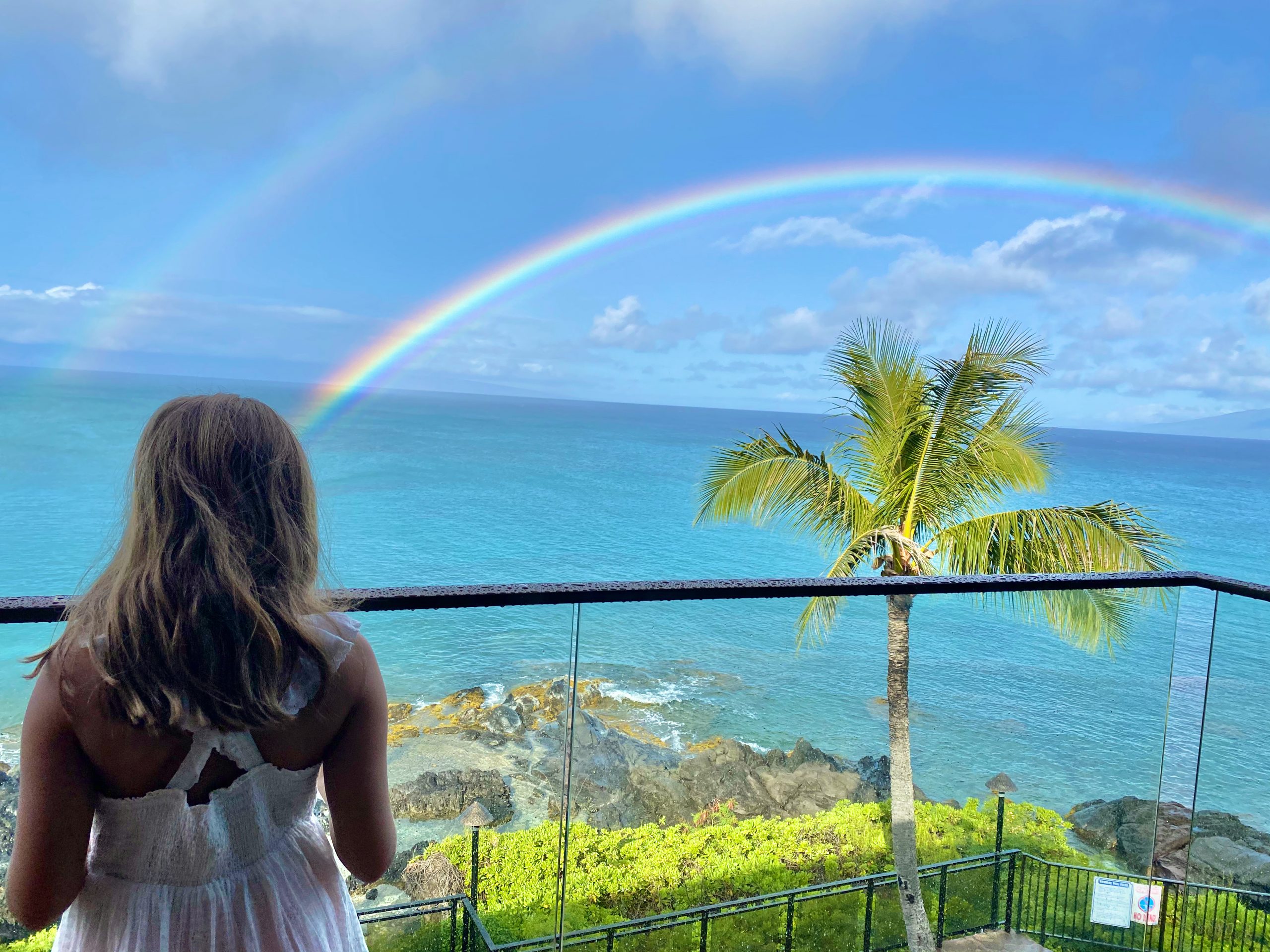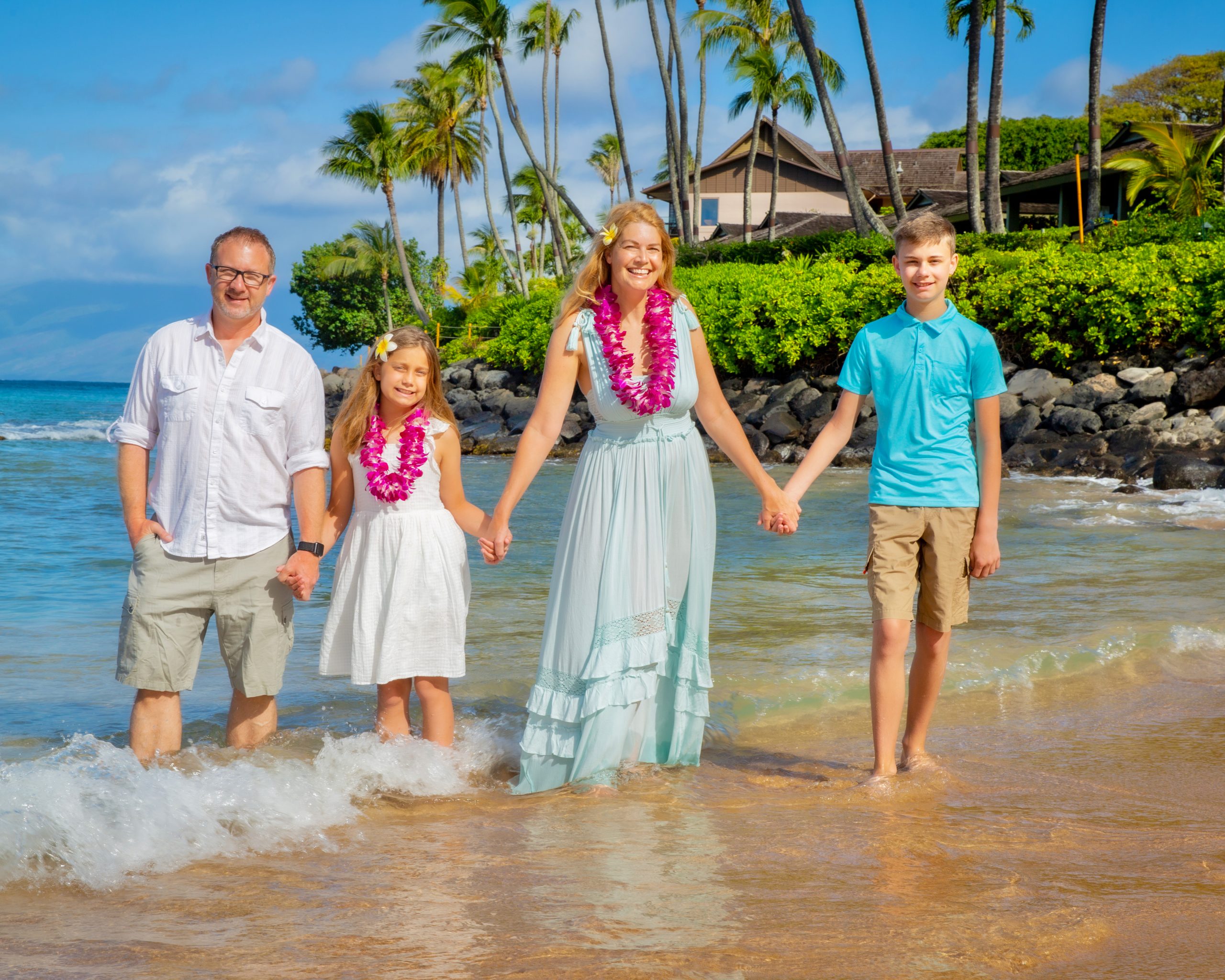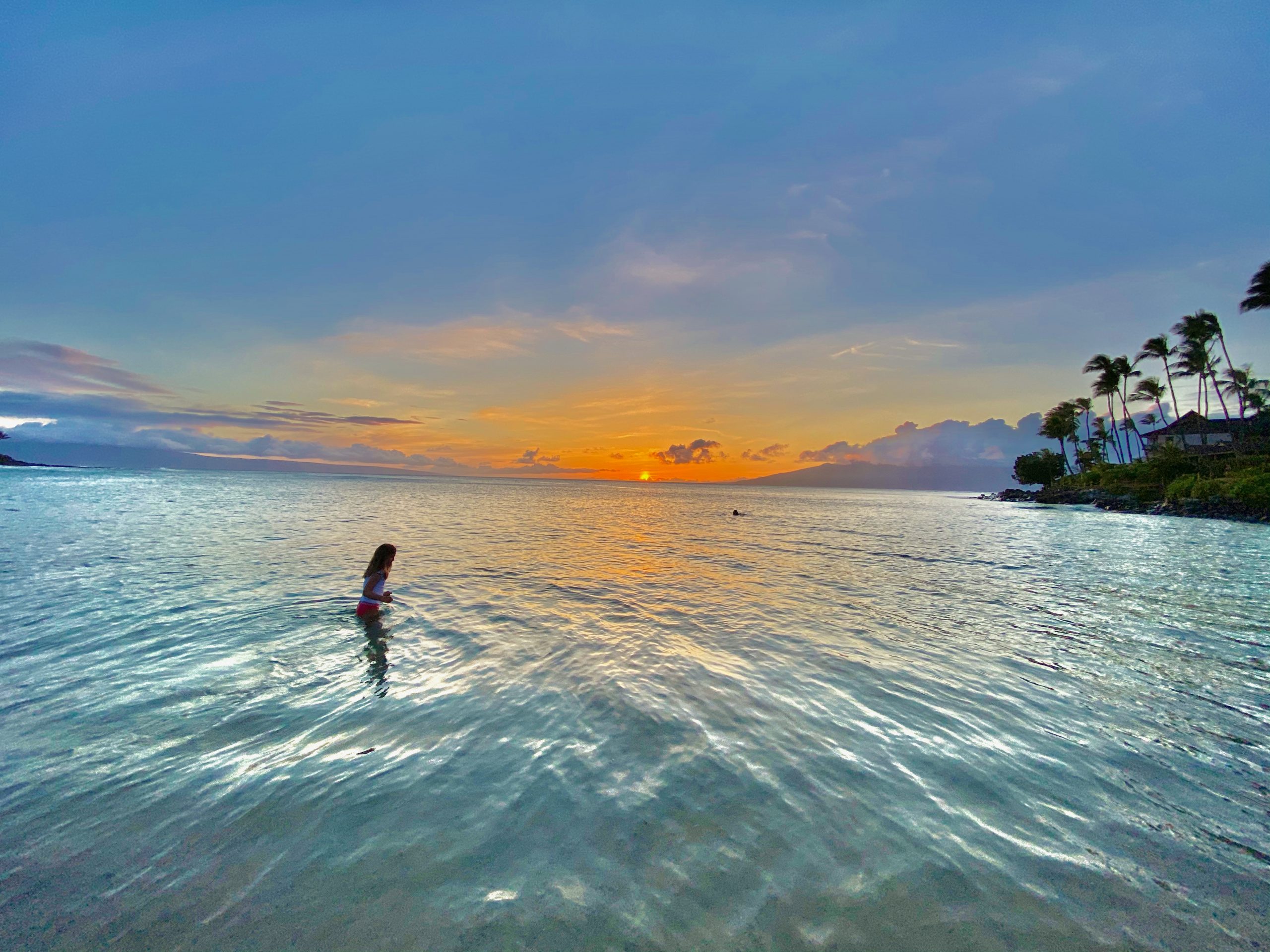 Some of our Favorite restaurants in the Napili Area:
The Sea House Restaurant – Located at Napili Kai and is open for breakfast, lunch, dinner and happy hour.  We never had a bad meal. You simply can't go wrong here.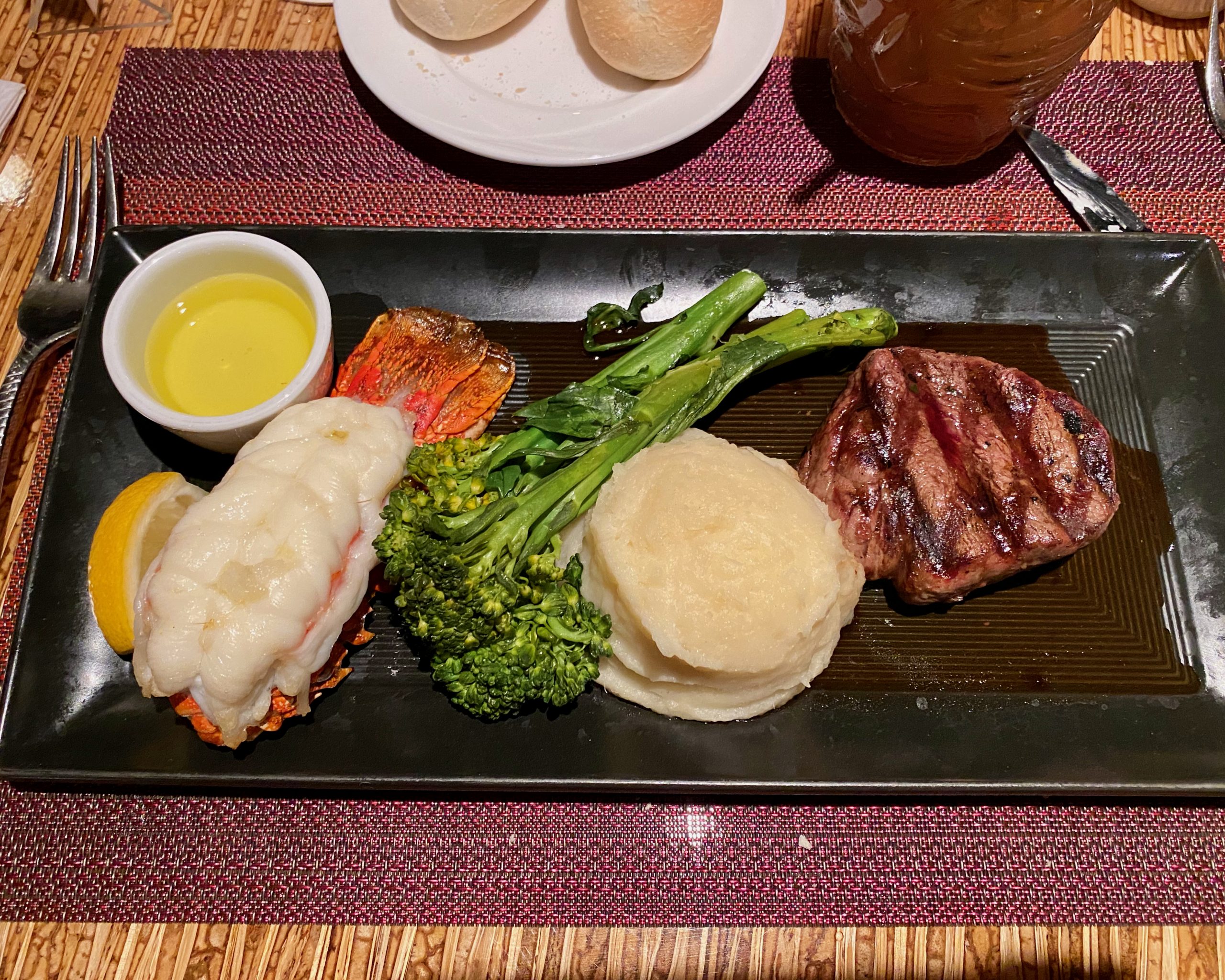 Kitchen 5315 – Located within the Napili shores resort on the opposite end of the bay.  We loved the garlic shrimp and the Kalua Pork.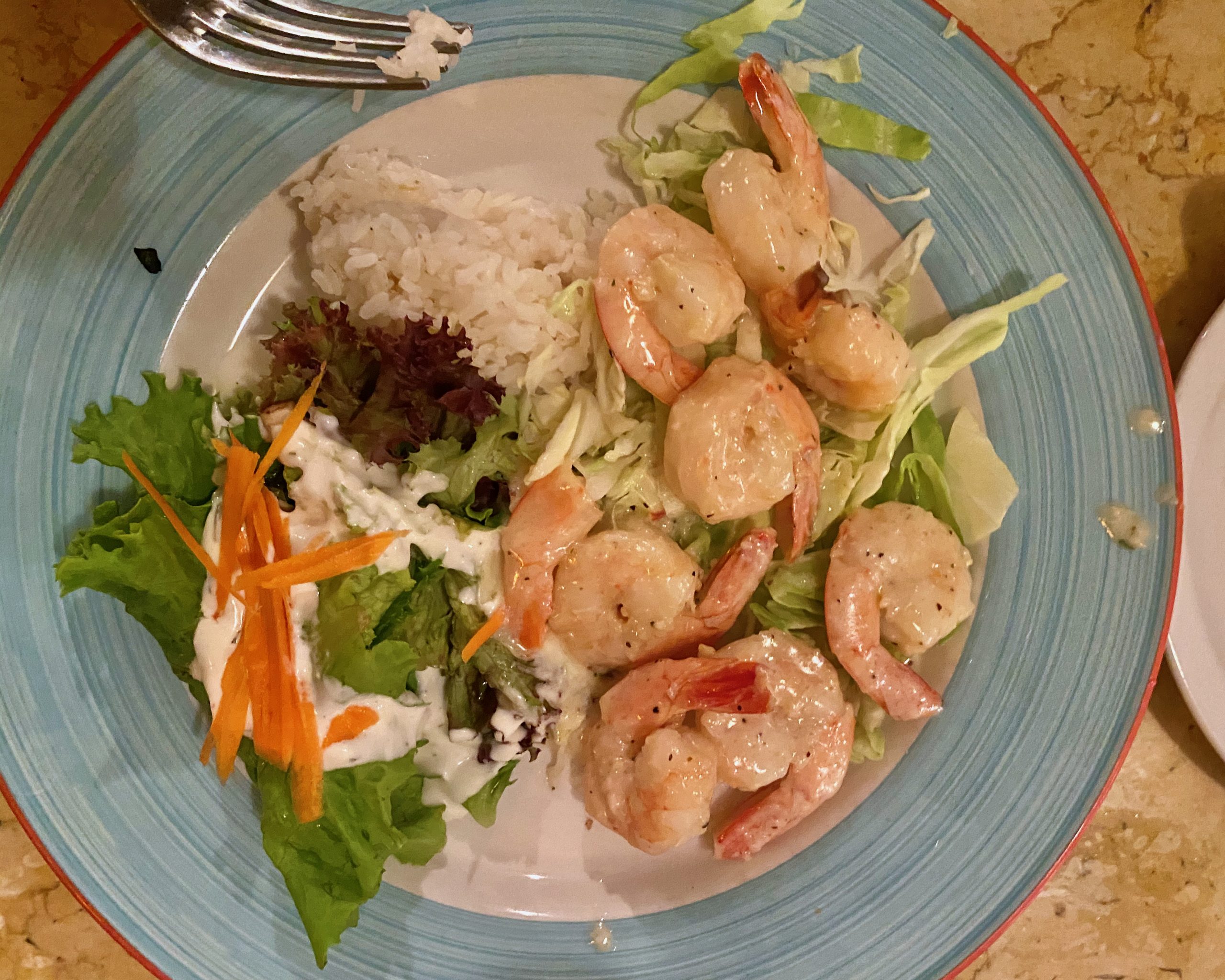 Joey's Kitchen – Hawaiian Inspired Filipino Asian Cuisine. Definitely worth a stop.  The fish and chips were out of this world. It's located in the Napili shopping plaza.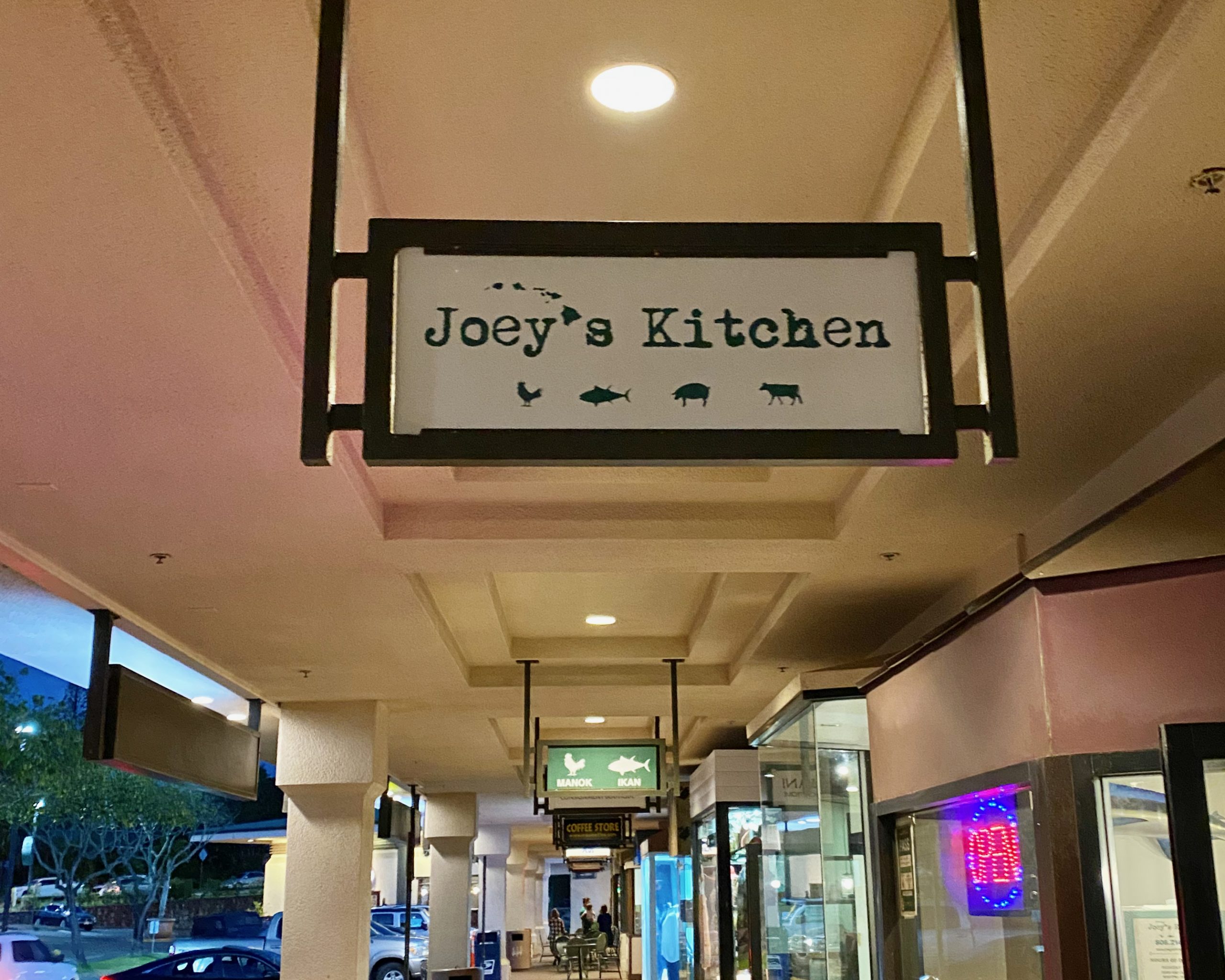 Napili Farmers Market – I know this isn't a restaurant, but we loved going to this farmer's market. They have some of the freshest and tastiest produce.   My son also loves the fresh baked banana bread.  The farmers market is held on Wednesday and Saturday mornings.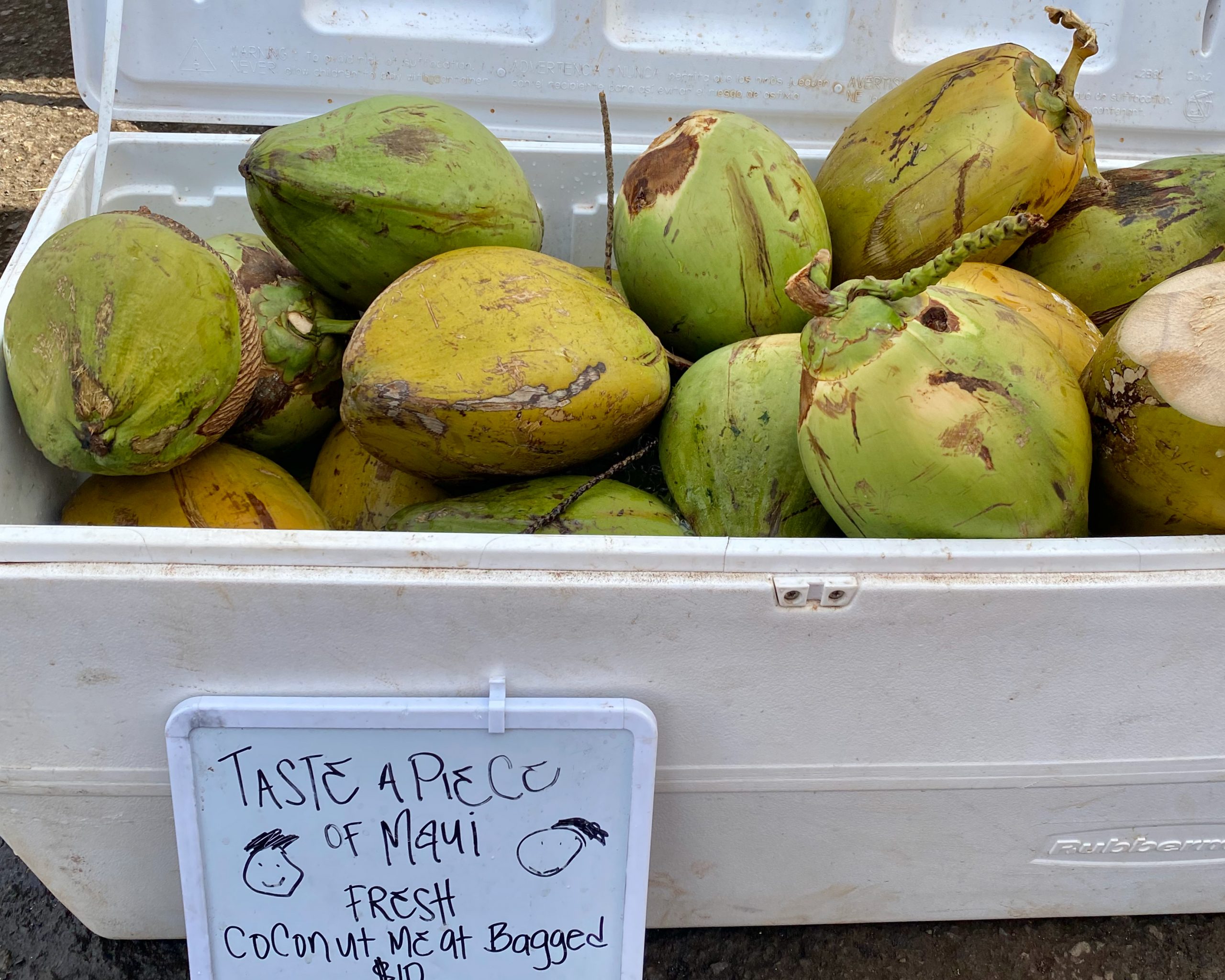 These next two are not in the Napili area, but we loved them so much that I wanted to mention them anyway.
Leoda's Kitchen and Pie Shop – Leodas's is located on Honoapi'ilani Hwy right before you get into the town of Lahaina. It's definitely worth a stop to try their pies.   The coconut cream is out of this world.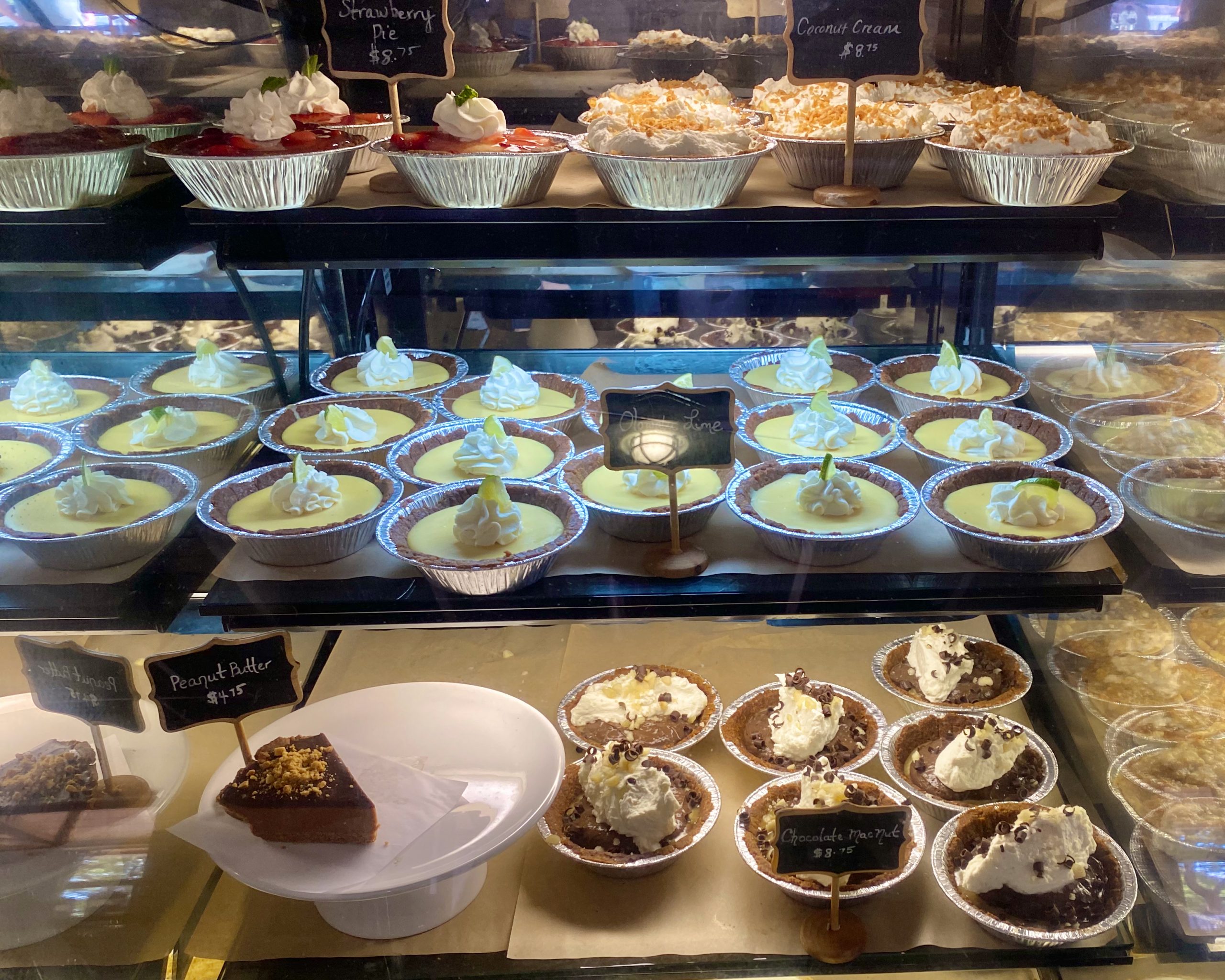 Island Fresh– Island Fresh is in the town of Paia and is our favorite spot to eat after getting in from an early morning flight.  It's only about 15 minutes from the airport and is well worth the visit.   Serves delicious breakfast, lunch and fresh smoothies.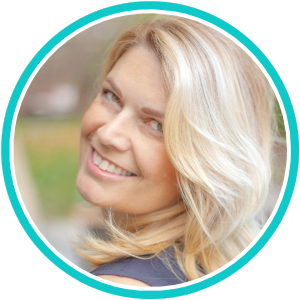 Mom of two and seeking sanity in the everyday. Let's chat about family, school struggles, travel, and living our best life. Located in the San Francisco Bay area.