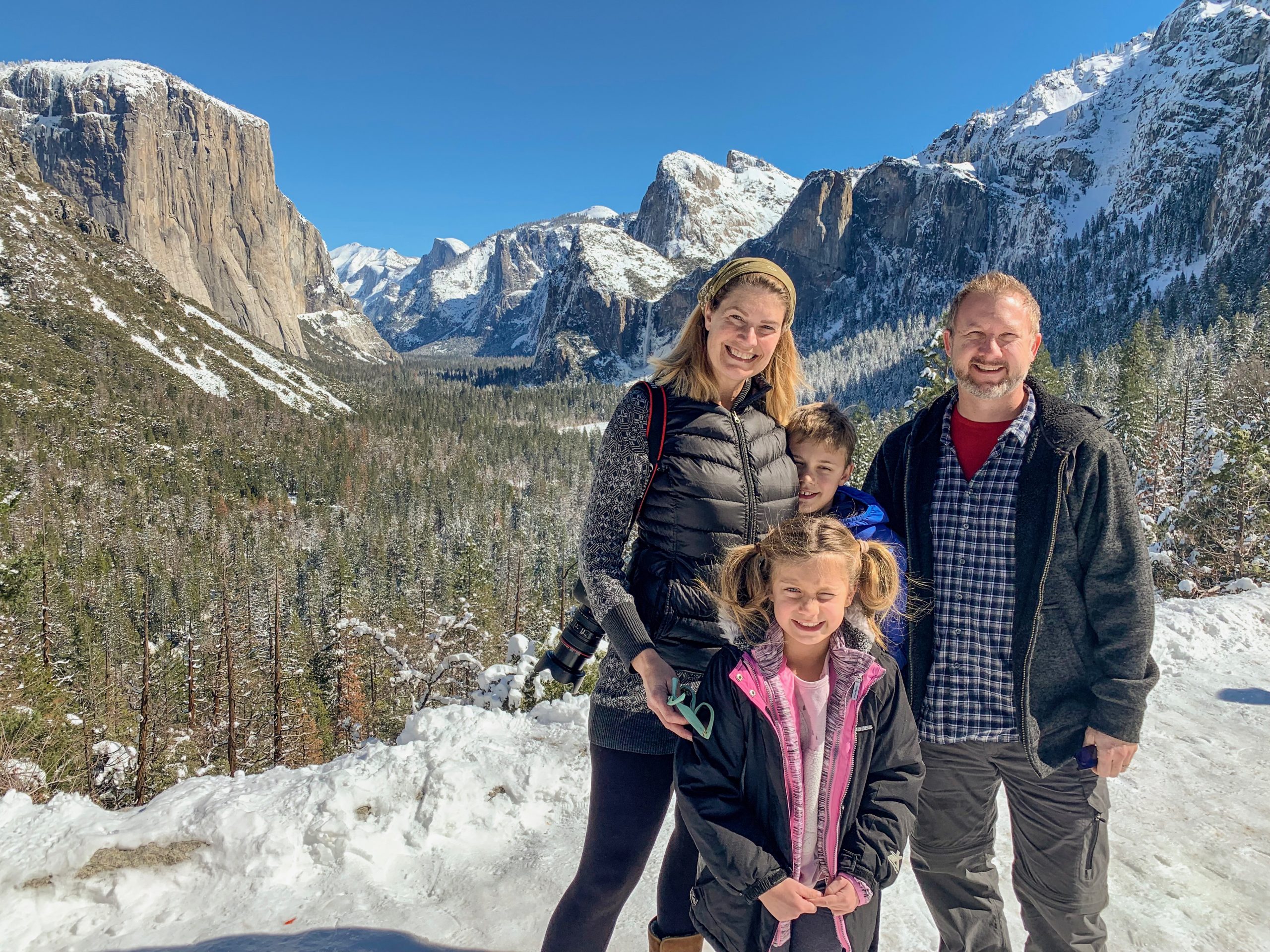 While much of the Bay area heads up to Lake Tahoe each winter,  our family opts to spend our time in the snow a little farther south in beautiful Yosemite. Two miles outside of the park's south entrance lay one of our favorite wintertime resorts,
Tenaya Lodge
.  We recently visited Tenaya Lodge — knocking out our fourth, annual winter trip to Yosemite. Much like everything in this Covid-impacted world we live in, this year's trip was a lot different than our past trips. Still, Tenaya Lodge didn't disappoint.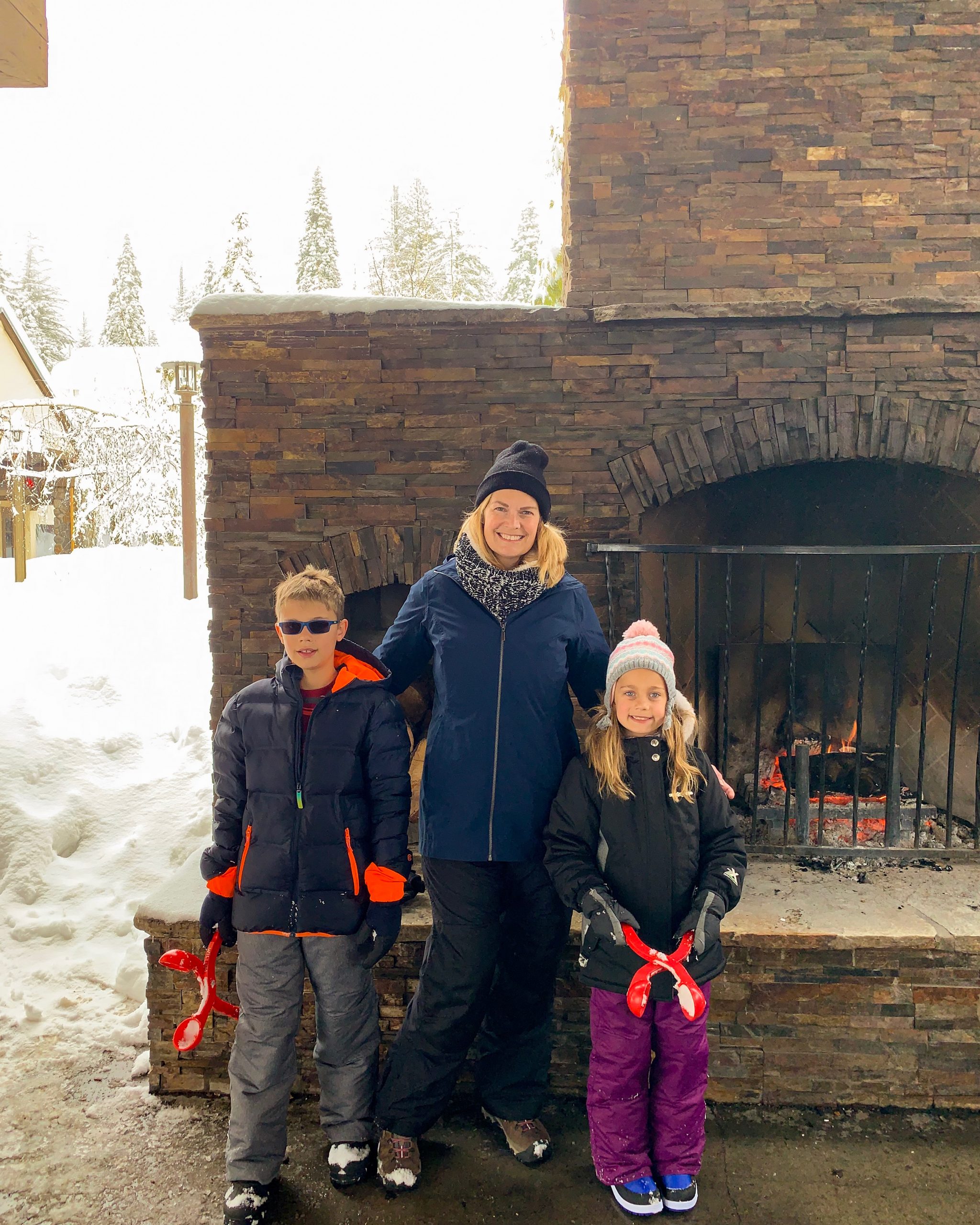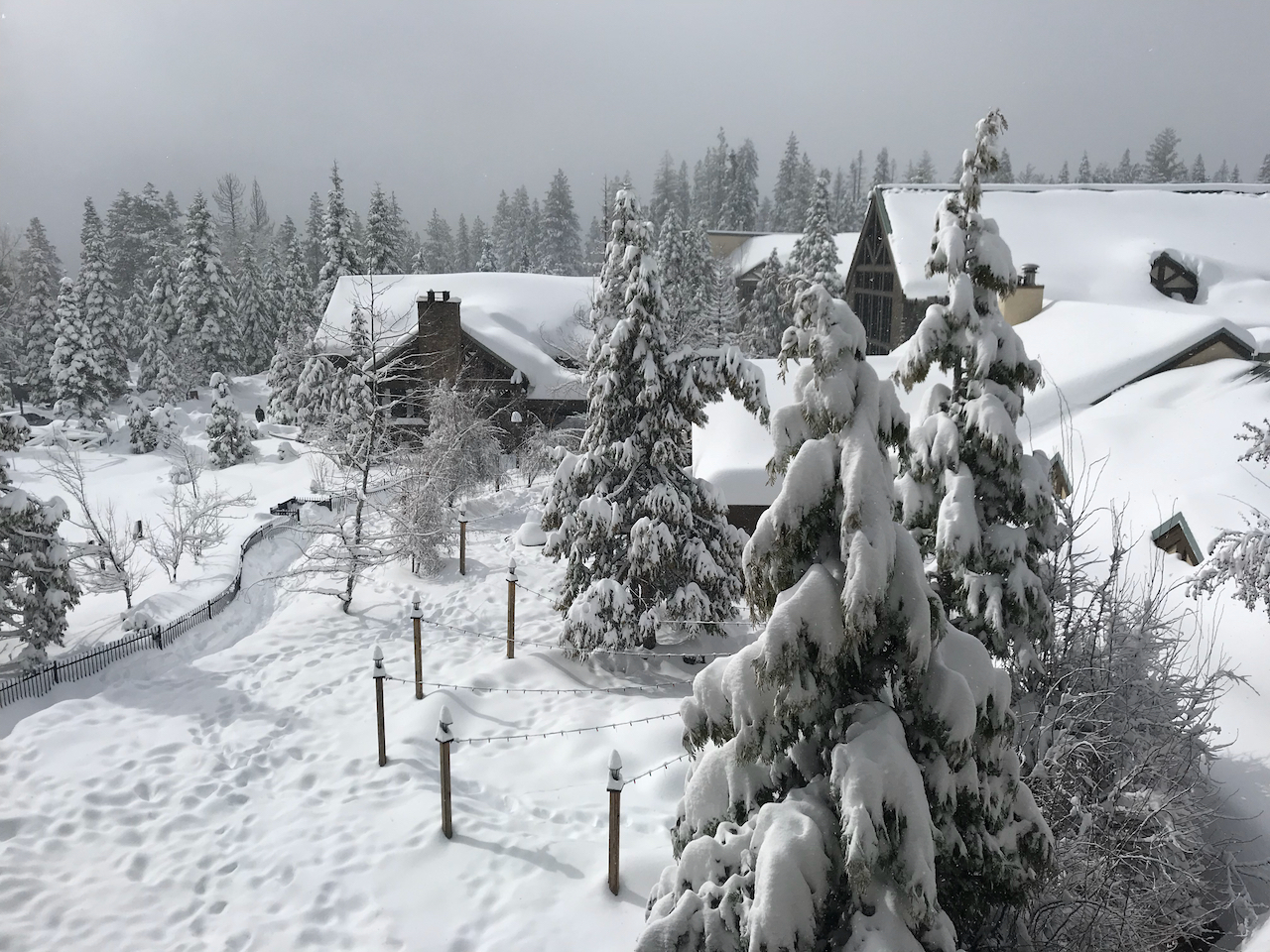 We are not a family into skiing or snowboarding… at least not to date. Instead, we head up to the  snowy mountains every winter just for some good, old-fashion snow-play fun.  We choose to stay at Tenaya year-after-year because it has everything we want all in one place.  Loading the family into the car to motor from activity to activity can be frustrating, so I love trips where each of the activities we want to do can happen on site.  Tenaya is one of these magical experiences where once you get there, you're good to go. No stress of loading up the kiddos, driving around in traffic, or finding parking: you park your car and the stress melts away… kinda like snow!  That said, if you are a snow bunny and into skiing or snowboarding, the  Badger Pass skiing and tubing area is located inside Yosemite about 25 miles away. It's nice to have options.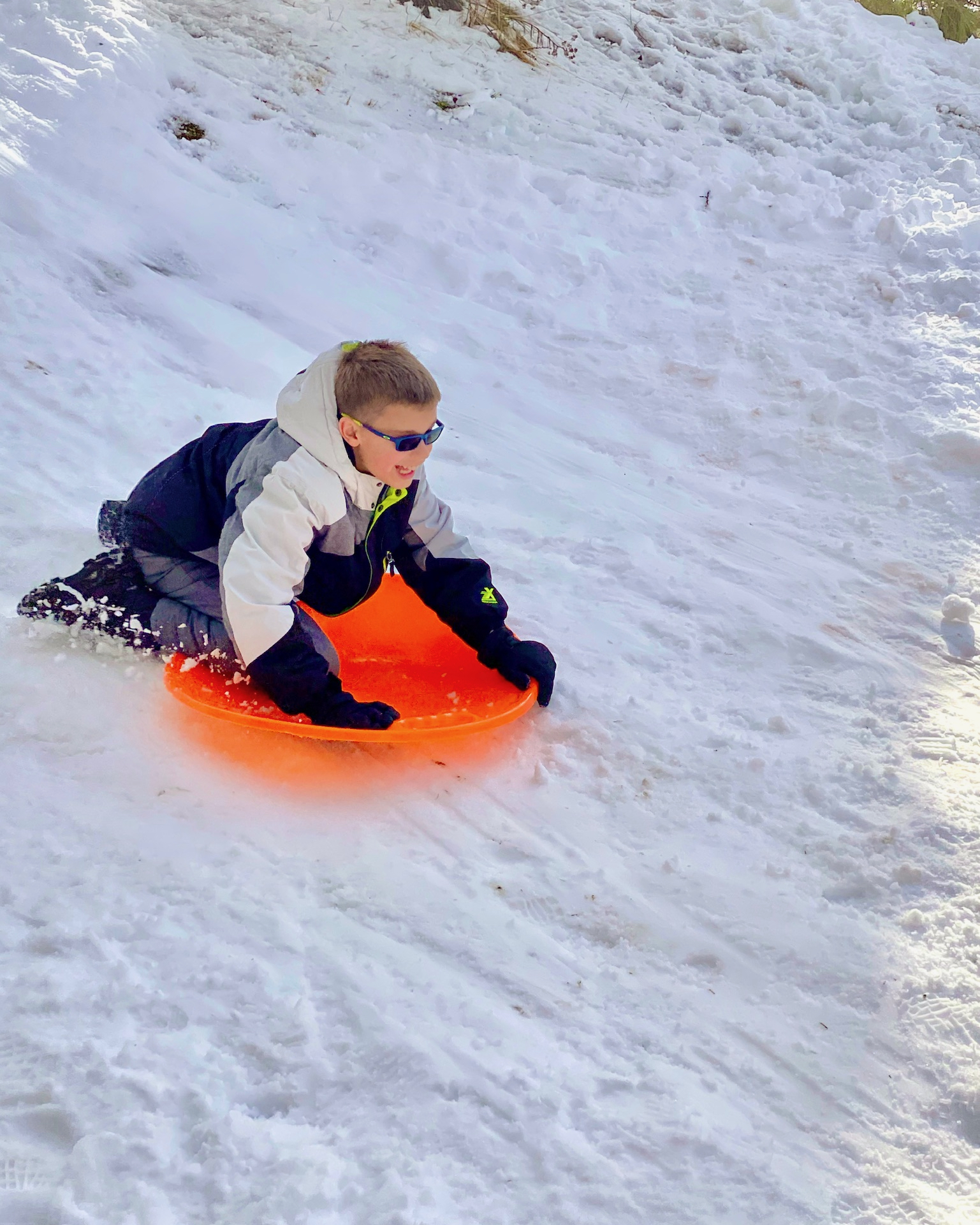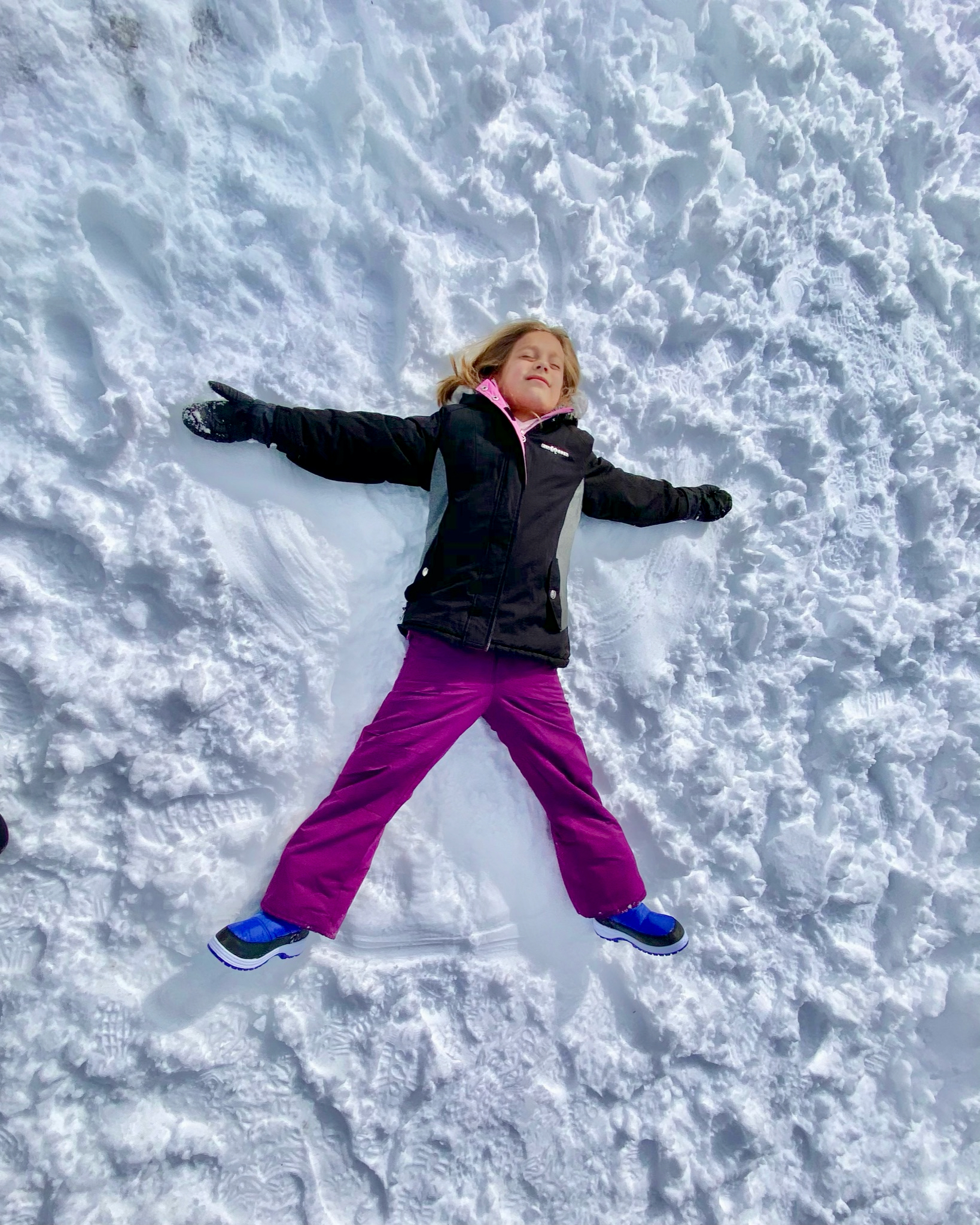 So, what snowy activities can you normally do at Tenaya Lodge? Notice I said, "Normally." Due to Covid restrictions, some of these activities may be closed until further notice. You'll want to check with the lodge to ensure what you care about is open.
Sledding
Ice skating
Hiking
Snowshoeing
Fire-pits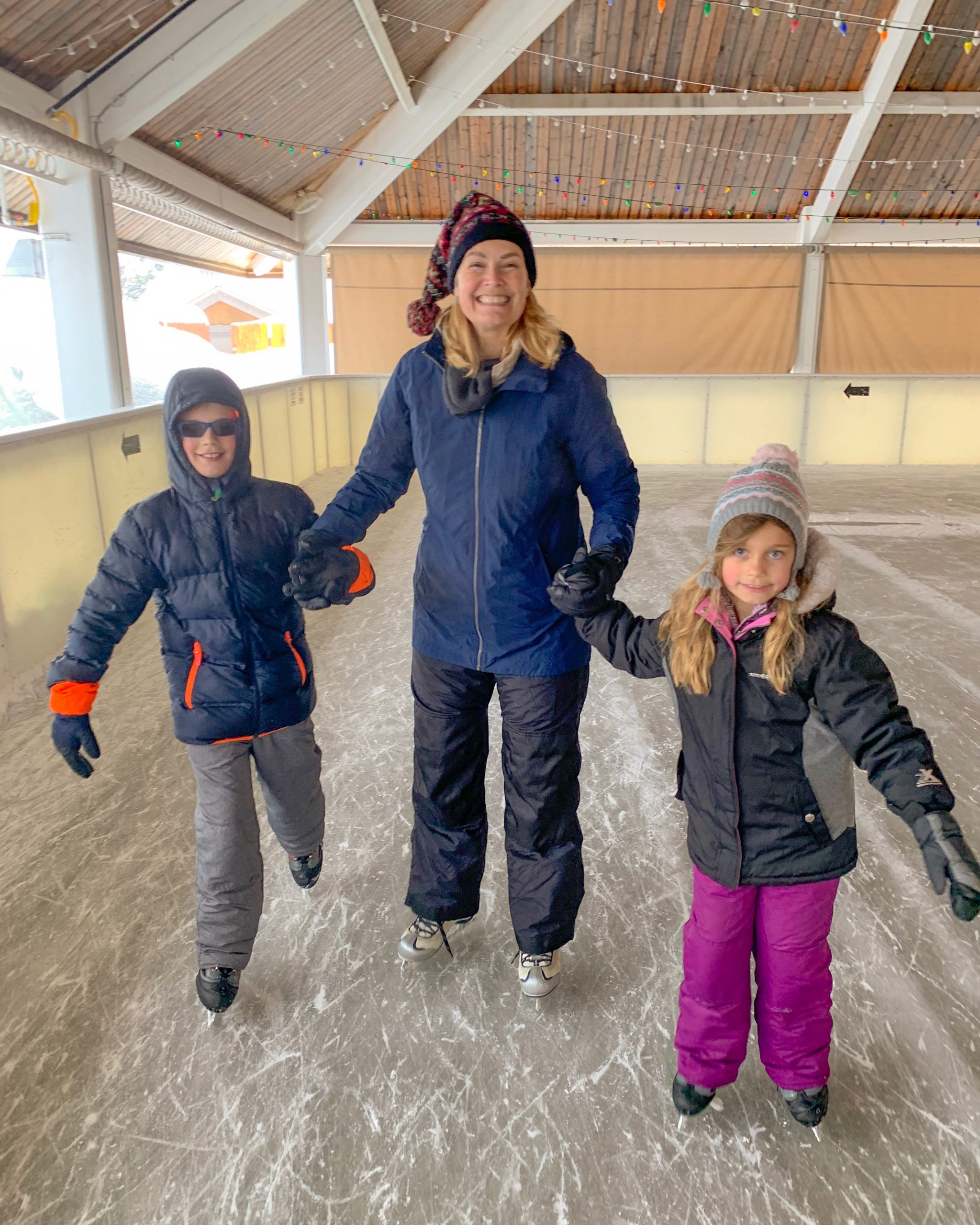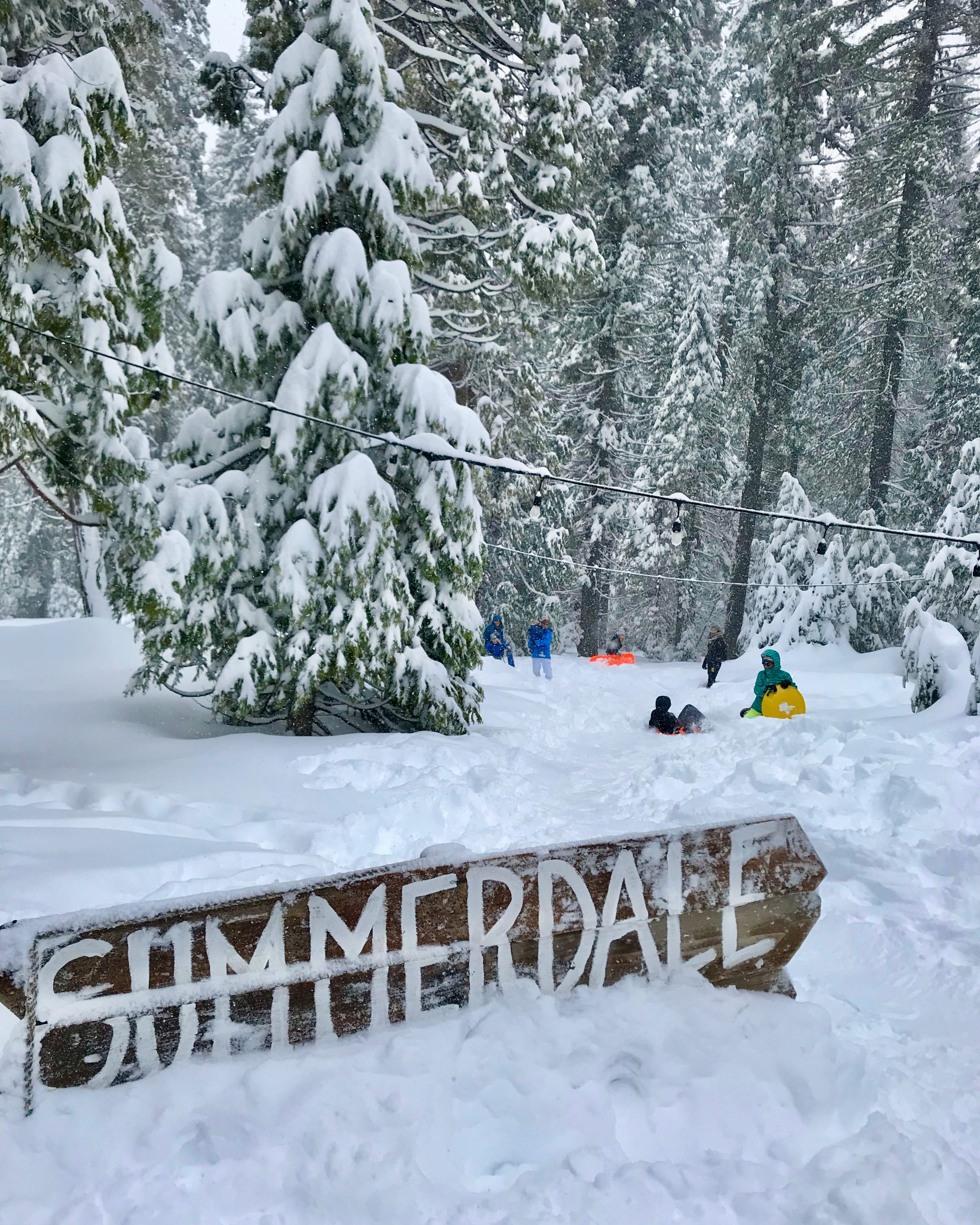 Playing in the snow is great, but you'll need breaks from it. What we love about this place is that there's a lot to do inside the lodge as well.  The resort houses an indoor pool, two hot tubs, and a game room, which usually keeps my kids entertained for hours, and enough out-of-room activities to ensure a good night's sleep and a break from sitting around in a closed space together. Unfortunately, these were all closed this year due to covid. As you might imagine, they aren't particularly covid-friendly activities.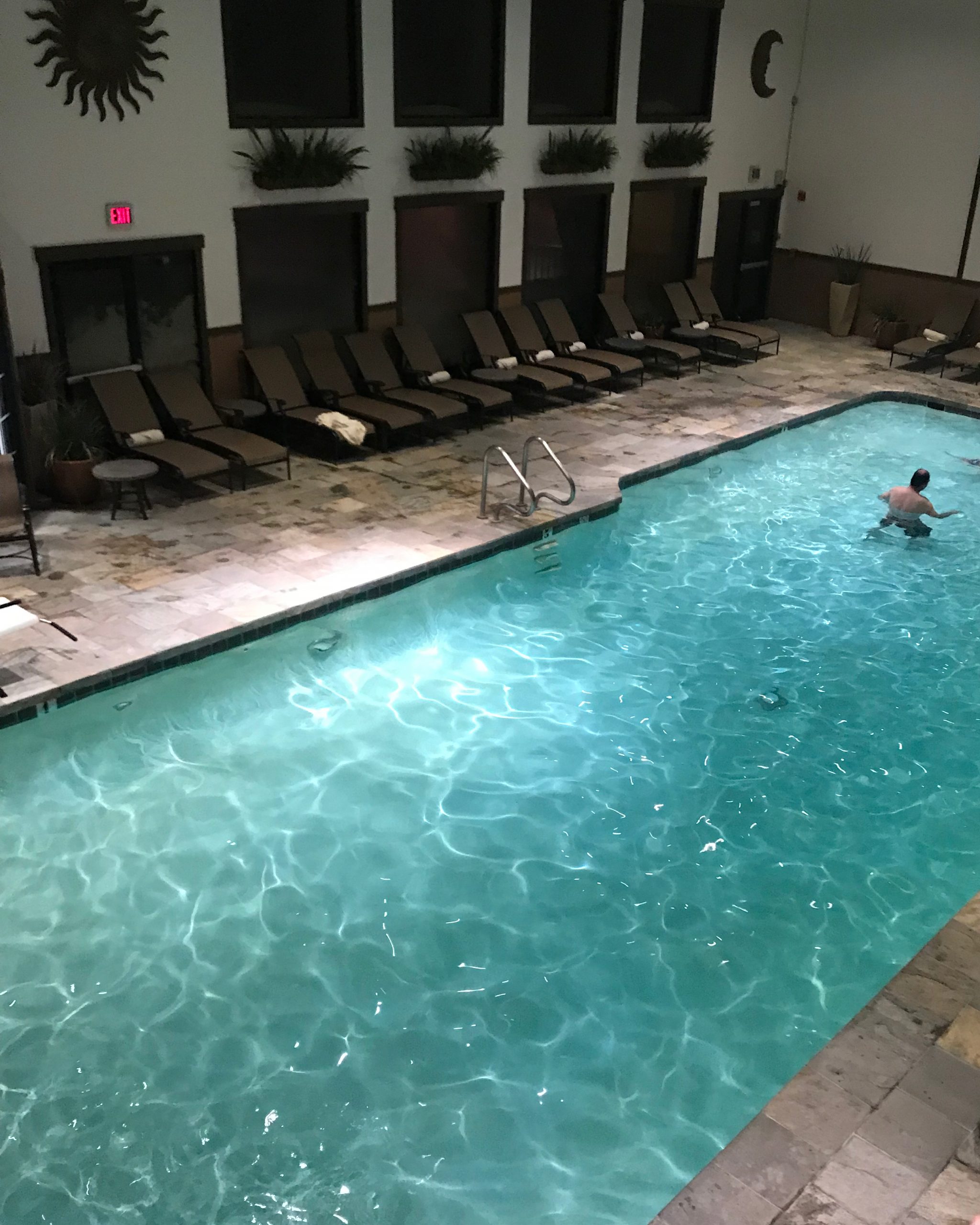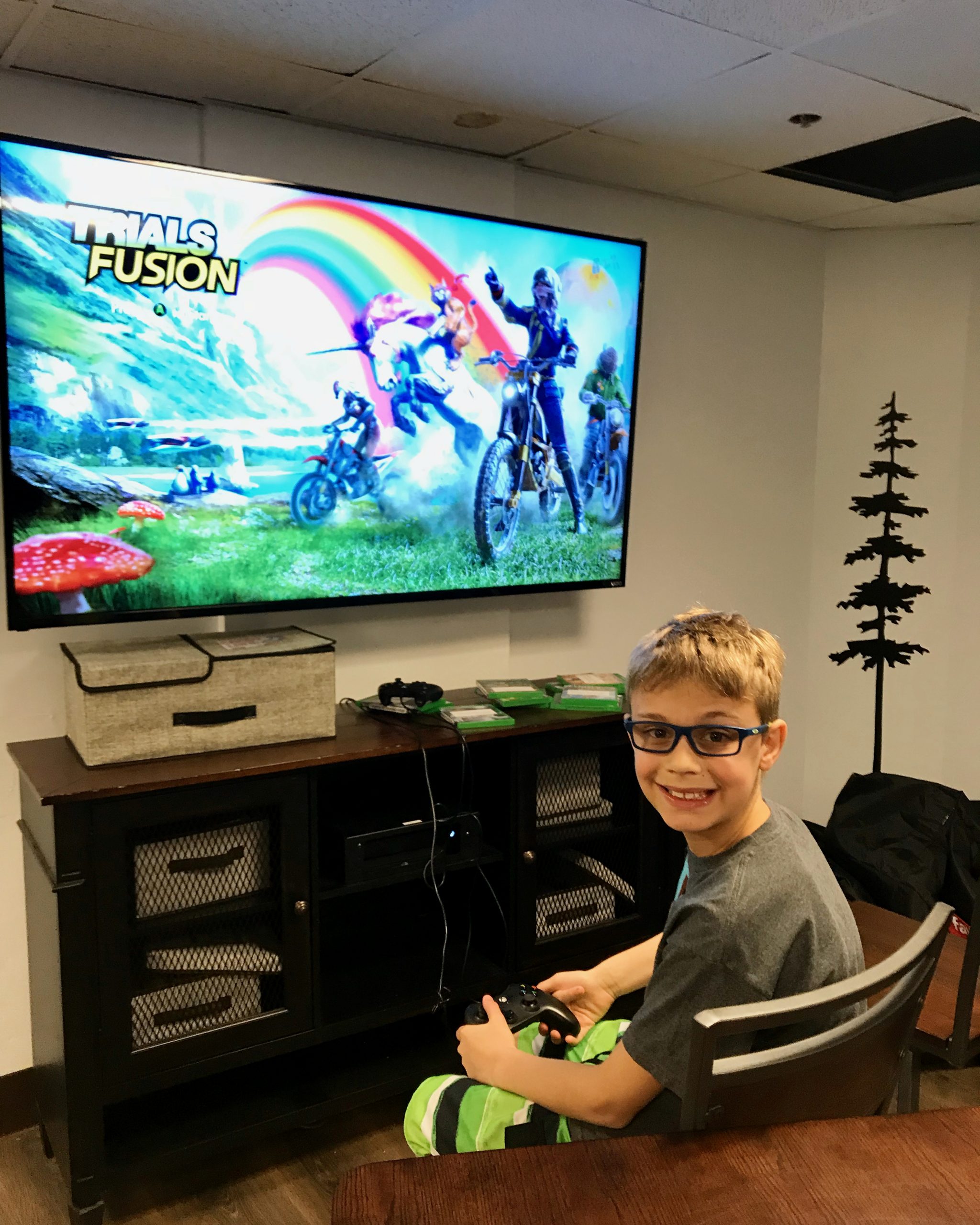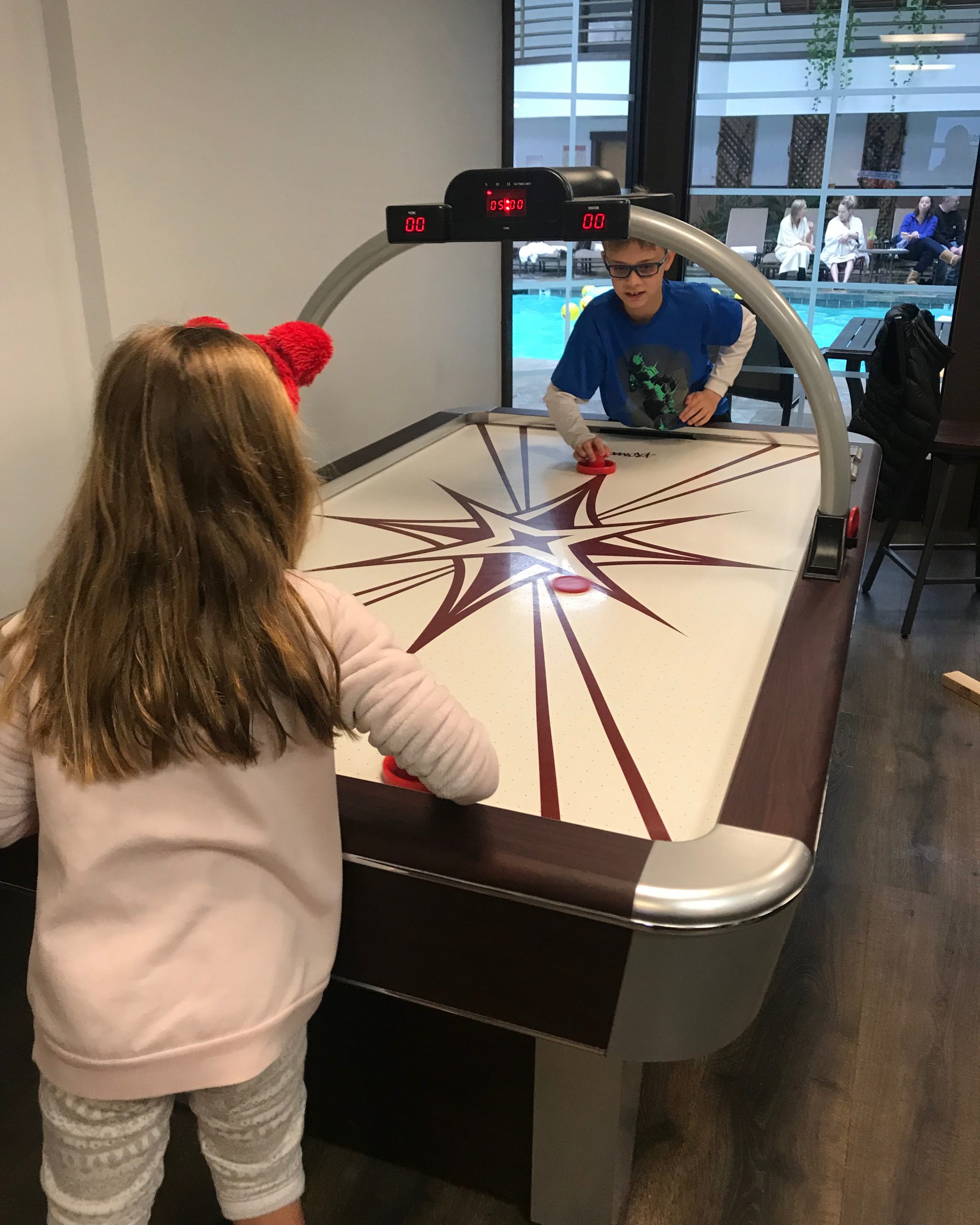 There were actually quite a few amenities and activities closed or modified this year to be more Covid-friendly.  For example, only one of the three restaurants was open during our stay. We knew this in advance… but based on some of the looks on the other guests' faces, they did not. One restaurant choice for a day or two is one thing, but it would get pretty old after a few days. Further, the ice skating rink and spa were closed.  Bummer. We loved these activities.
As mentioned, we knew before booking Tenaya that some of the activities and amenities wouldn't be available due to the state's strict covid restrictions, so we decided to splurge this year and rent one of the two-bedroom "Explorer Cabins" instead of staying in a room inside the main lodge. Living the cabin life also meant we were even more removed from potential contact with other guests, a good thing these days.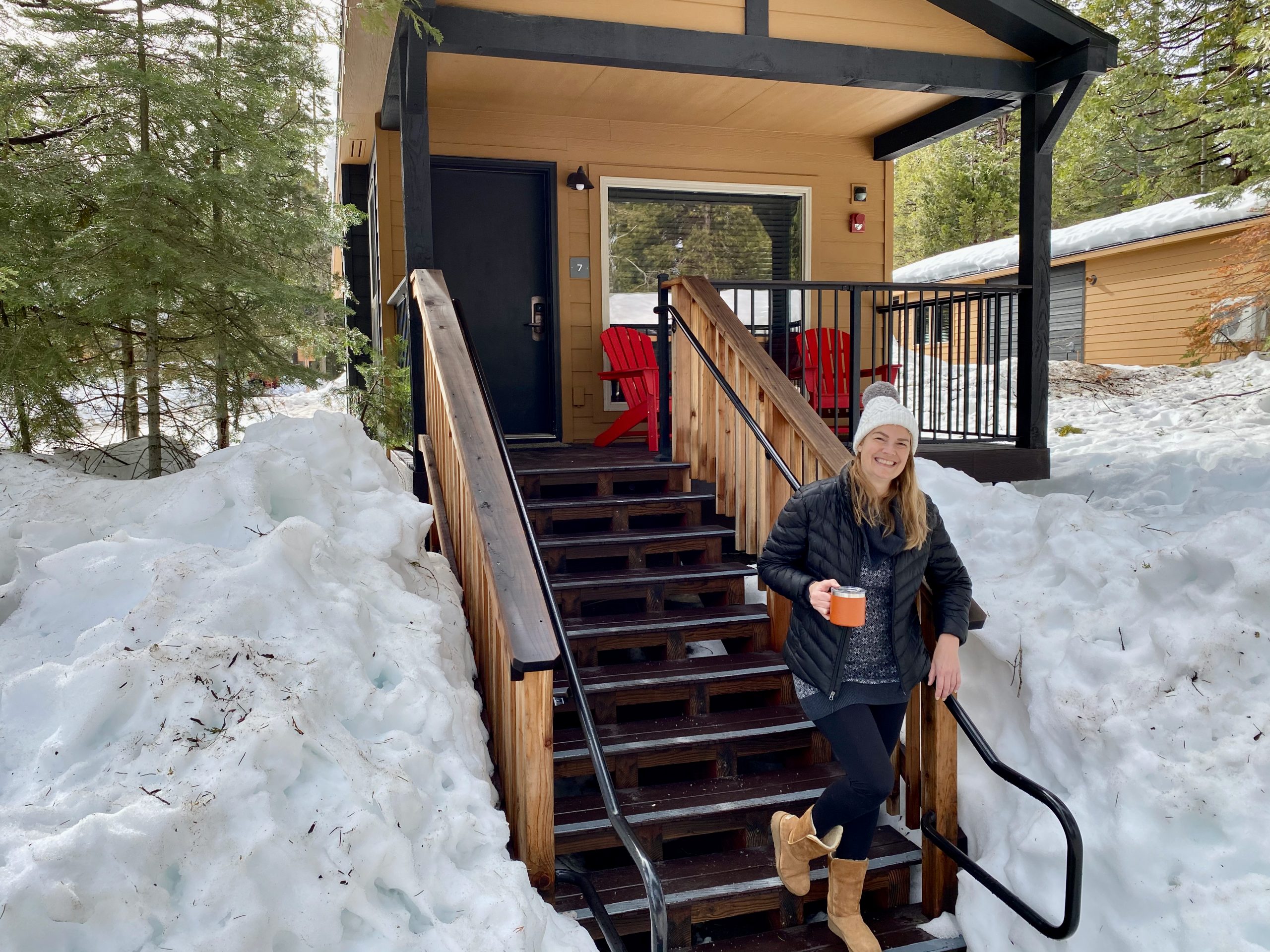 The Explorer cabins sit on 27 forested acres, and are located just north of the lodge. They are a great alternative if you and your family are looking for some extra space to spread out a little.  Our cabin was about 560 square feet with two bedrooms, one bath, and a living room/kitchen area. Of course it had a fireplace, a must for any good cabin experience.  Our cabin was also dog-friendly, so both of our pups got to enjoy all the snow fun with us this winter. As a matter of fact, the whole lodge was pretty dog-friendly. We saw as many four-legged guests as two-legged guests. They even handed us a puppy kit upon check-in.
One thing to note about the cabins is that they do not come with a stove or oven, just a microwave and a pod coffee maker. It's a bit of a trek to the restaurants, which are located in the main lodge, but it wasn't too bad the times we did it. I knew that we wouldn't want to drive back and fourth for all our meals, so I brought our own electric skillet from home. It worked great for making hot breakfasts each morning. What's a cabin experience without scrambled eggs and pancakes‽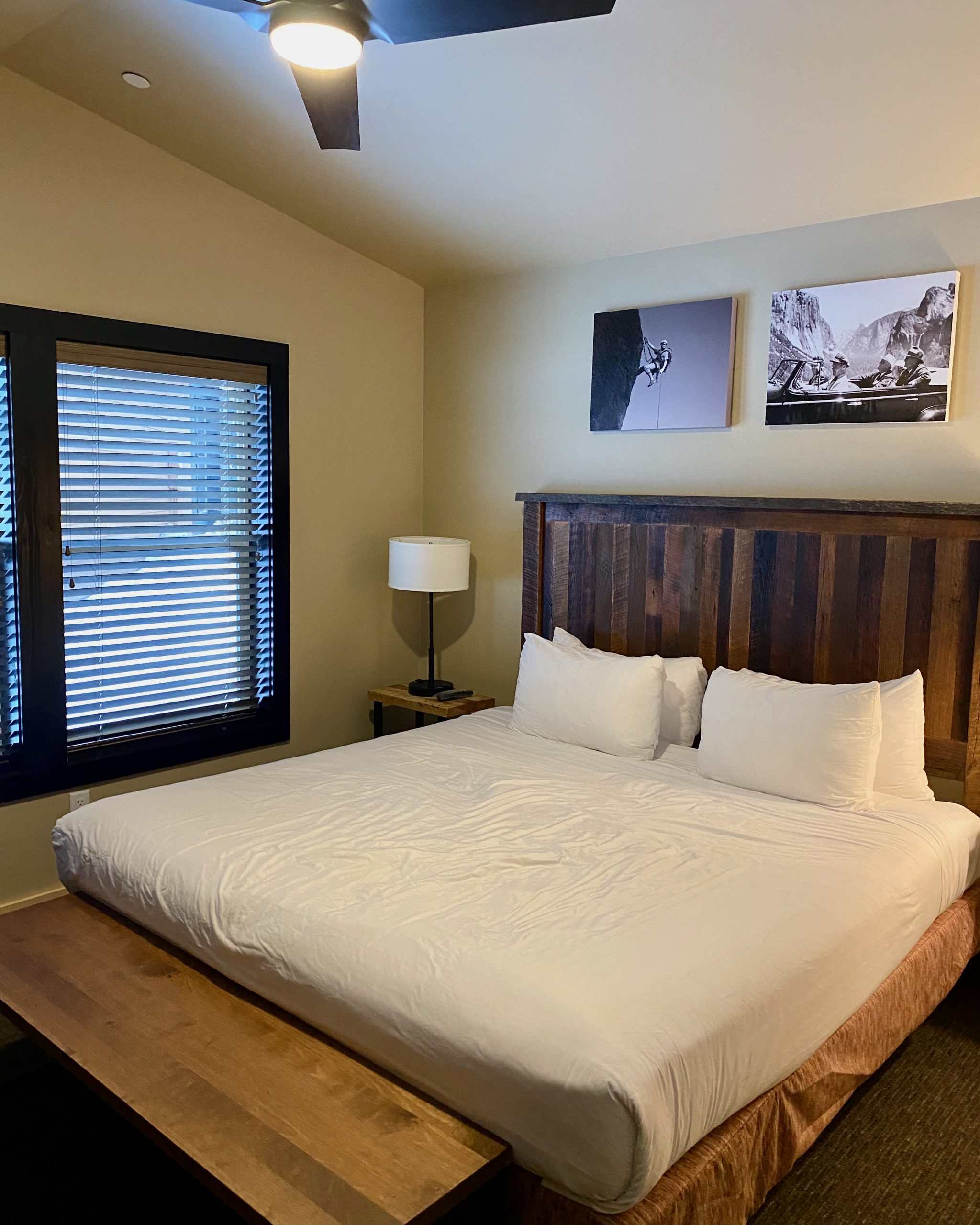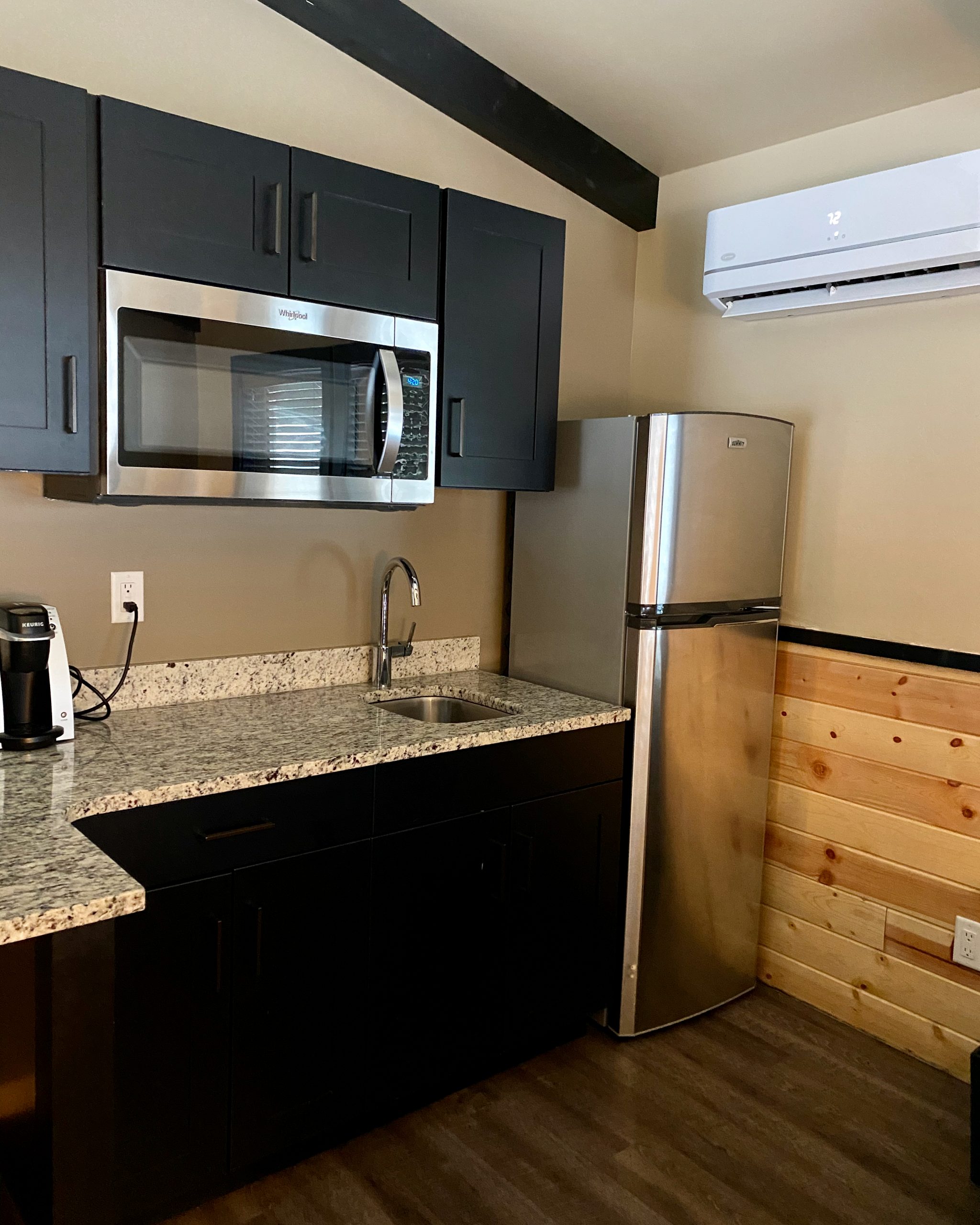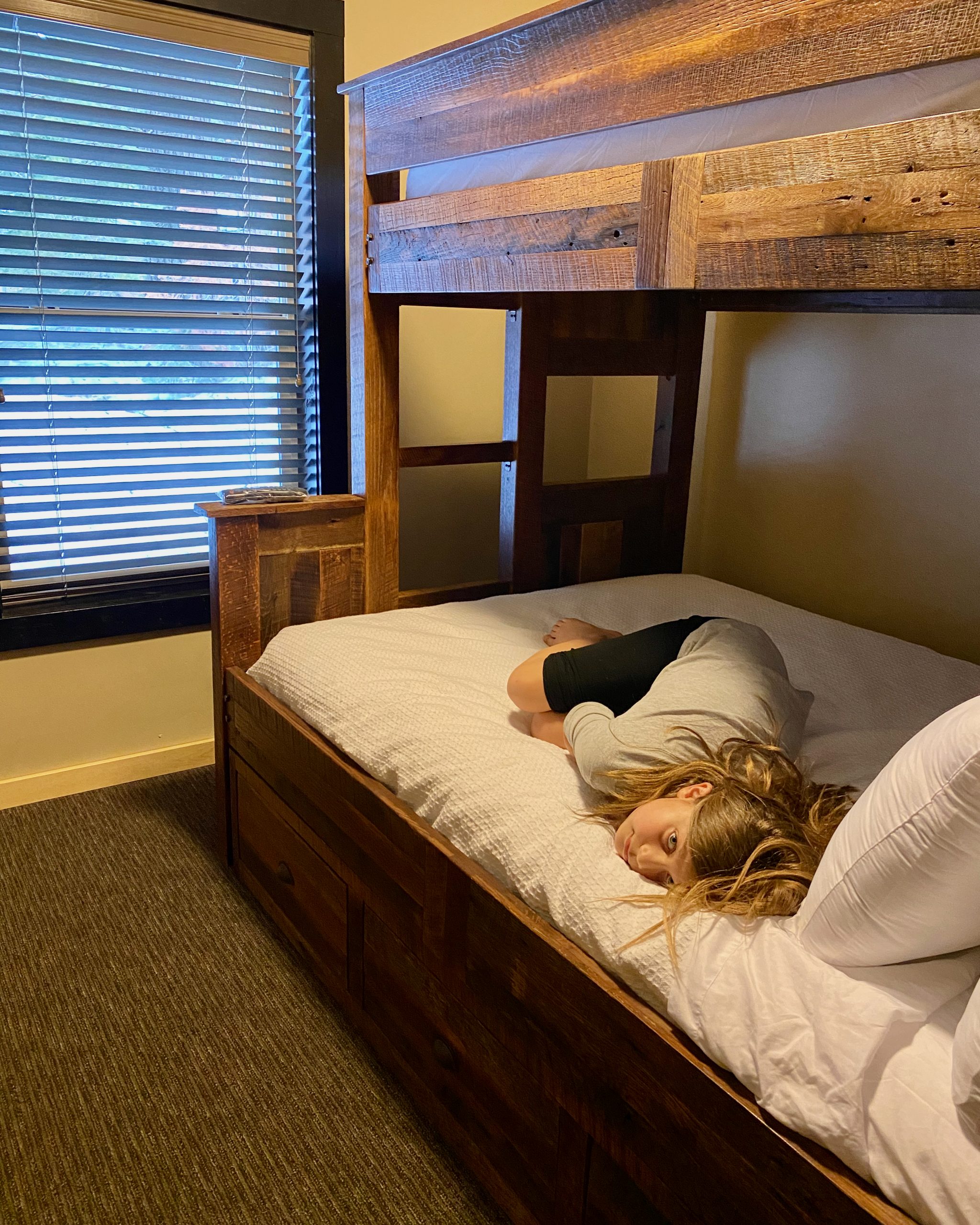 The Explorer Cabins come with many amenities, but as with everything these days, due to Covid, they were unavailable this trip.
Complimentary continental breakfast at the Explorer Clubhouse for all registered Explorer Cabin guests.

Exclusive access to the Explorer Lounge.

Exclusive check-in access at Explorer Clubhouse for all registered Explorer Cabin Guests *

Afternoon reception featuring wine and beer.

Two souvenir water bottles.

S'mores Kit.
As mentioned, we rocked our own breakfasts, so that wasn't a big deal. We brought our own beverages, both adult and kid friendly, so we were good to go on that front. And while the S'mores Kits weren't available, the wonderful fire-pits were totally fired up, so we brought our own kits for the kiddos. And mom.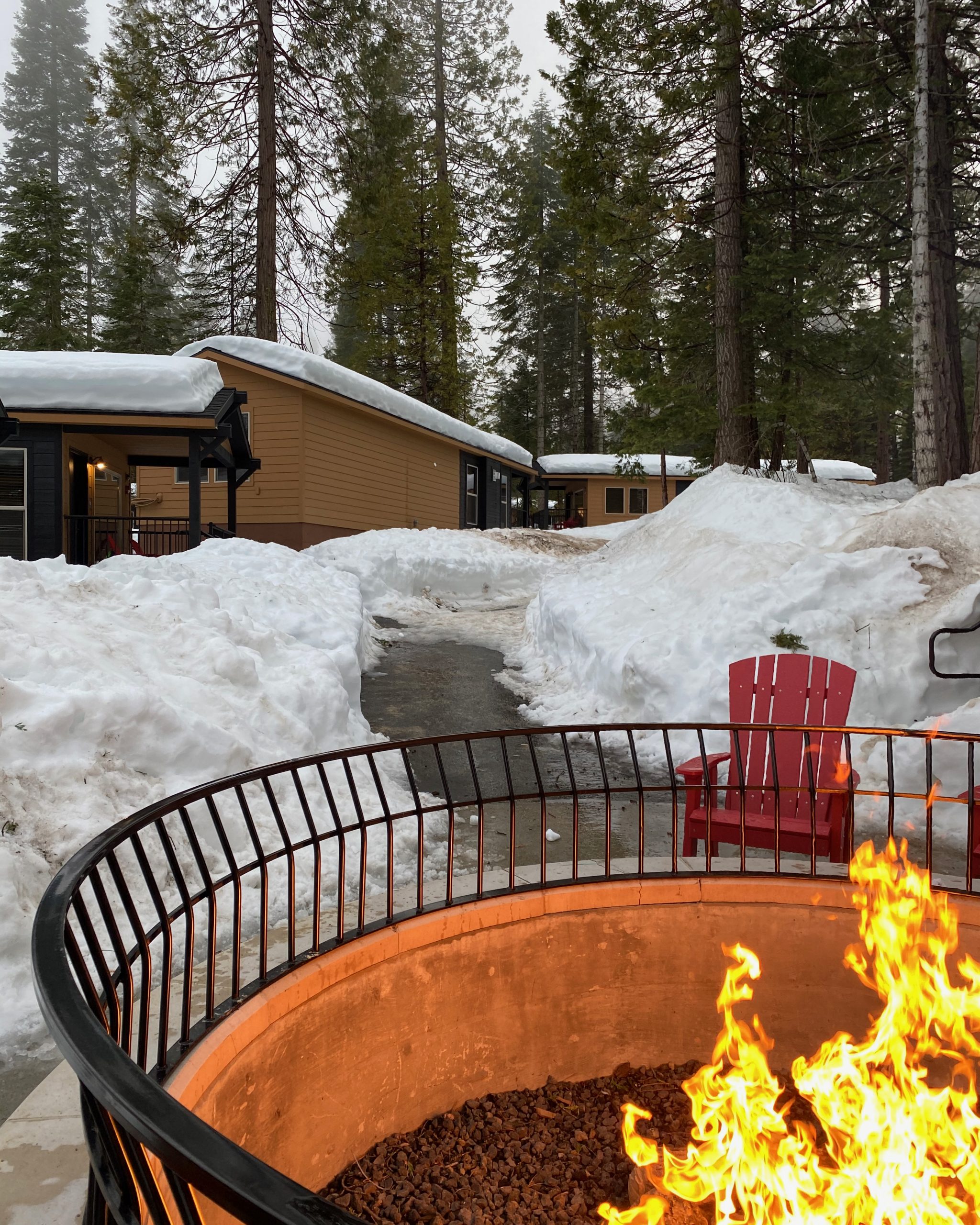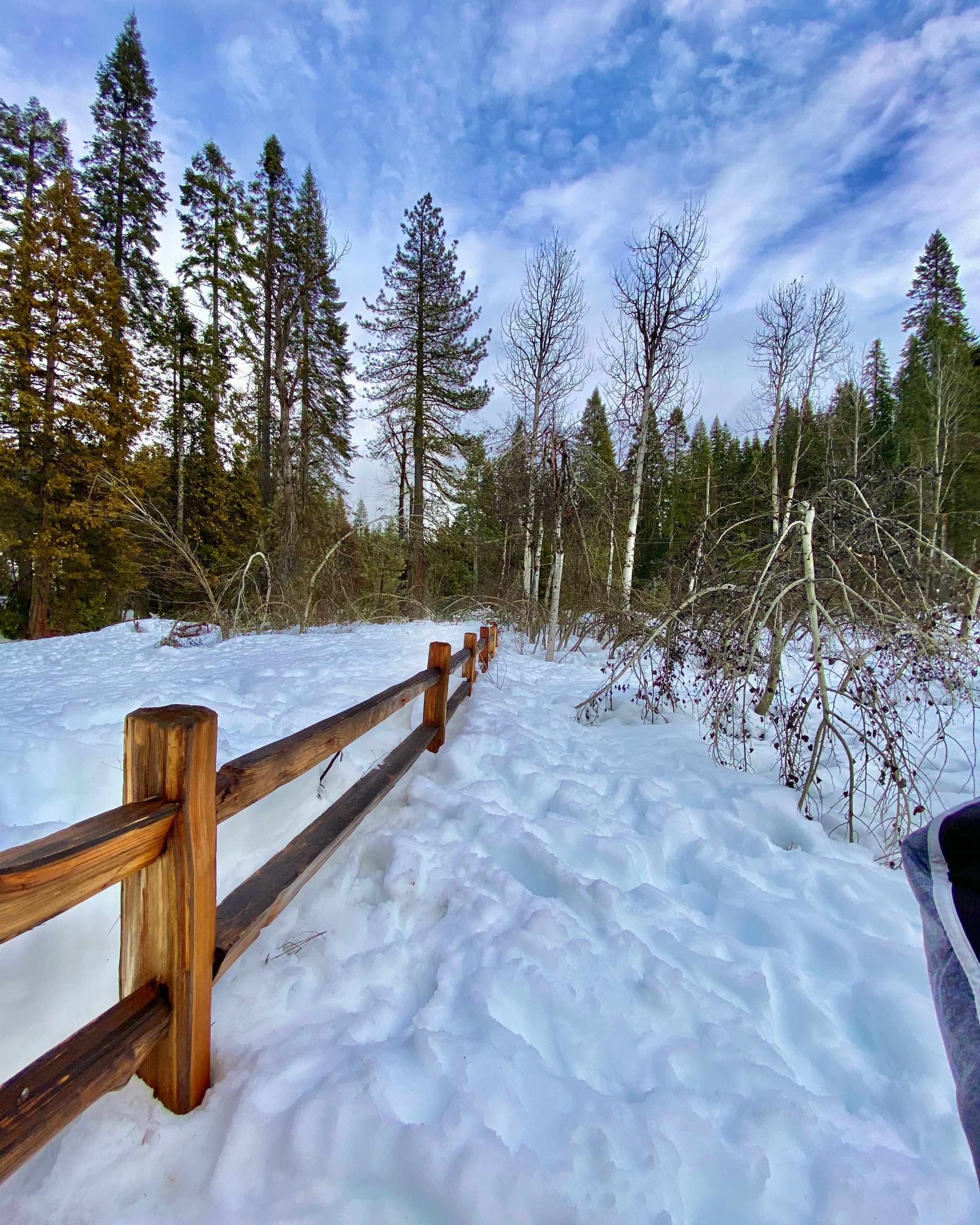 So yeah, Covid put it's indelible print on this year's visit. It was definitely a bit different from our previous trips, but it was still worth it. We needed an escape, and Tenaya still delivered. We simply go for the snow, scenery and good, old fashion, chilly family fun.  There were still so many things to do, and the activities that were closed were no fault of the hotel. The staff we encountered went above and beyond to help us whenever we needed anything.
We did have one bummer of a miss, so learn from our misstep: Yosemite National Park is currently requiring advanced reservations for day-use.  If you are looking to visit the park or even just drive through, you'll need to book a reservation as early as possible.  They sell out well in advance. We like to drive home "the long way" through the park as a magical end to our adventure at Tenaya. Unfortunately, we didn't get to visit the snow-enchanted park this year because it was completely sold out.  To be fair, we had all the fun we needed up at
Tenaya
, but it would have been a fun drive.
Every time we are at the lodge we think, "Hey, I bet this would be a hoot in the summer too!" After four straight winters in a row at Tenaya, it may be time to try out a summer stay too.  No matter when you go we wish you safe, happy travels.  If you are looking for other fabulous resorts be sure to read about our stay at
Maui's Napili Kai
.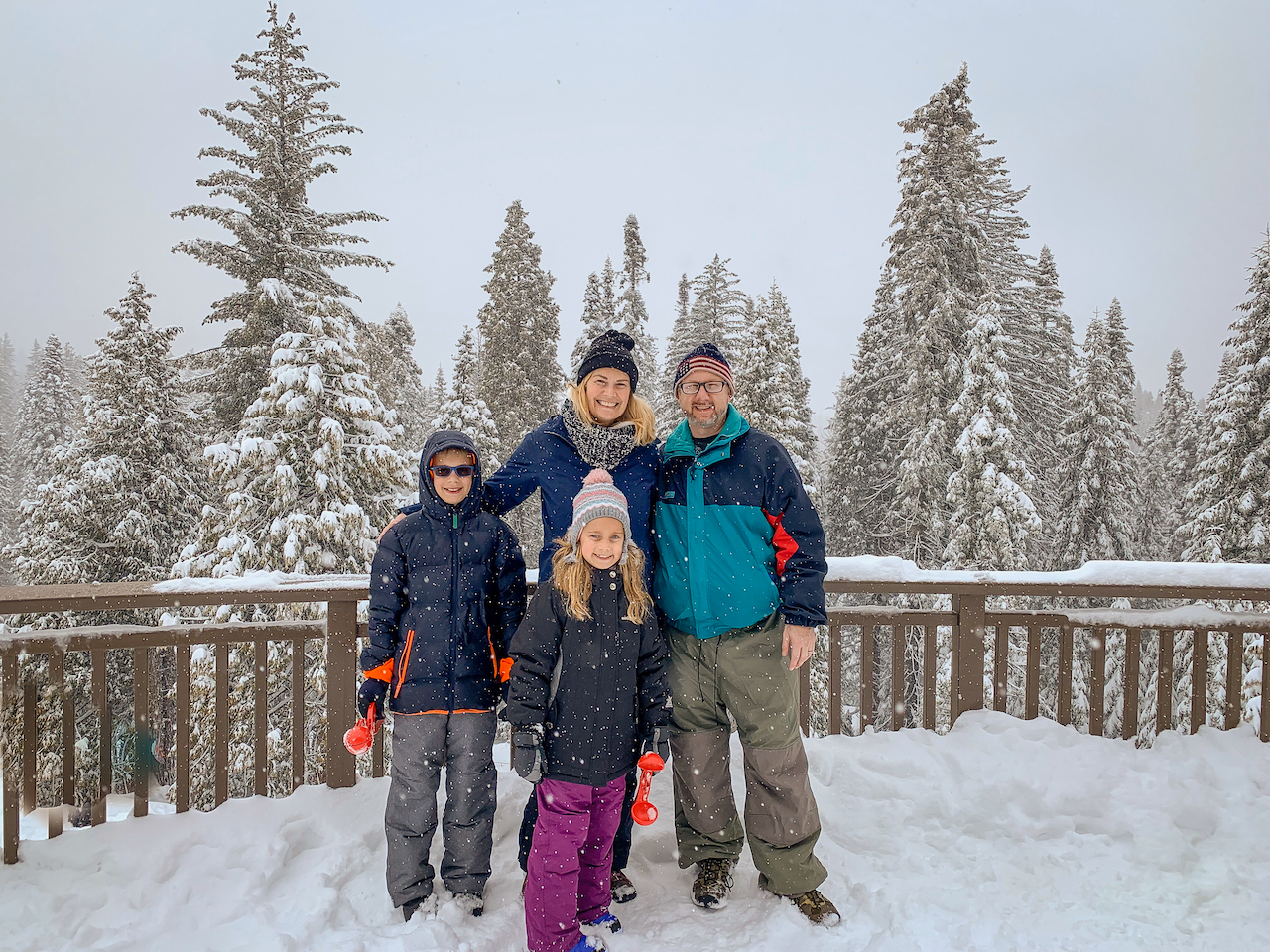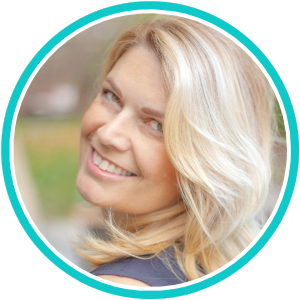 Mom of two and seeking sanity in the everyday. Let's chat about family, school struggles, travel, and living our best life. Located in the San Francisco Bay area.