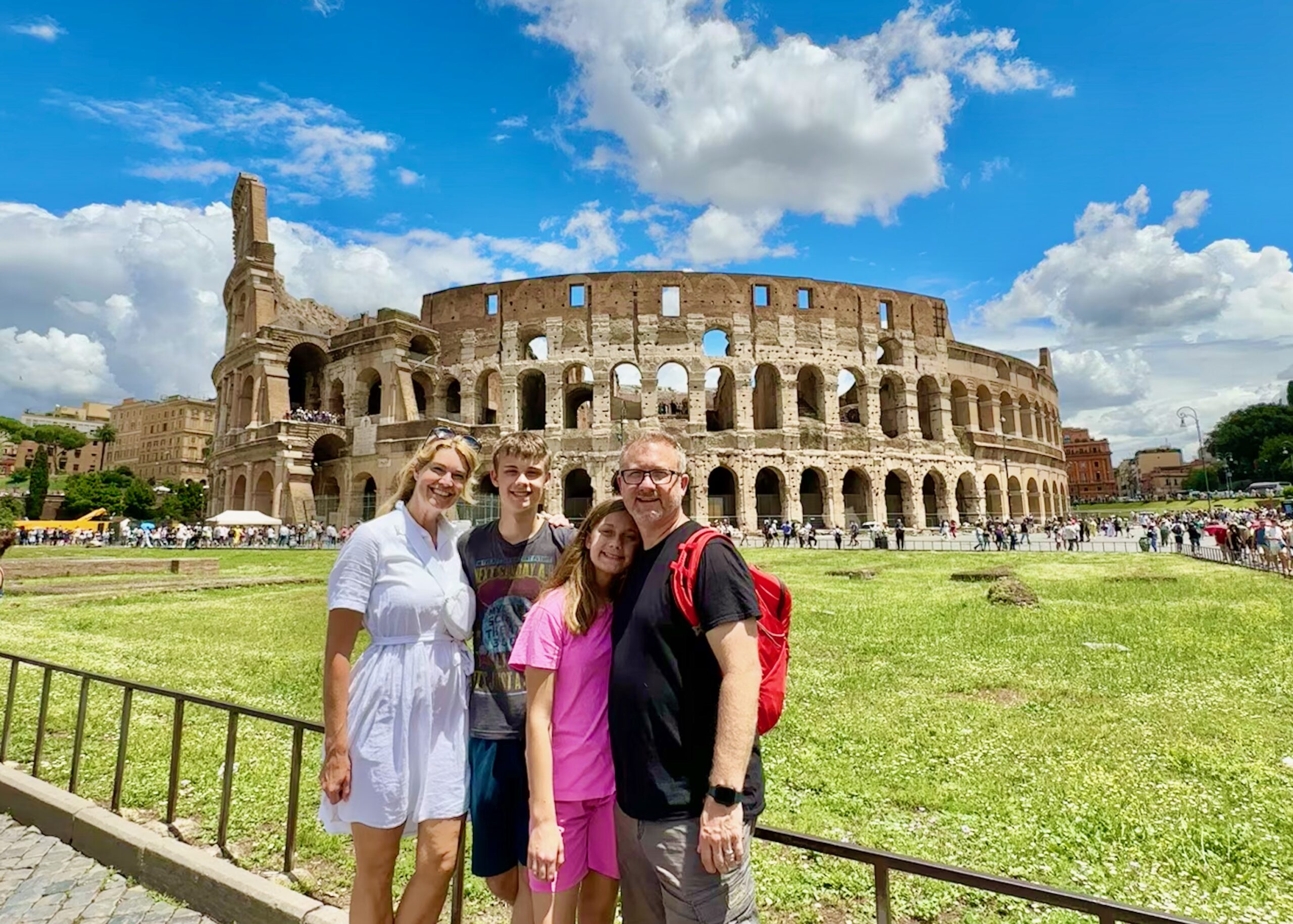 This post contains affiliate links
We spent the last 15 days of our family's European vacation in Italy. I would have loved to have even more time in this beautiful country, but two weeks in Italy was all we had, and enough time to see what we wanted to see without feeling rushed. This two-week Italy itinerary works well with kids or without. This amount of time allows for a minimum of three nights at each destination. Anything less than three nights feels too rushed.  Having extra downtime and not being on the go too much is critical when traveling with kids.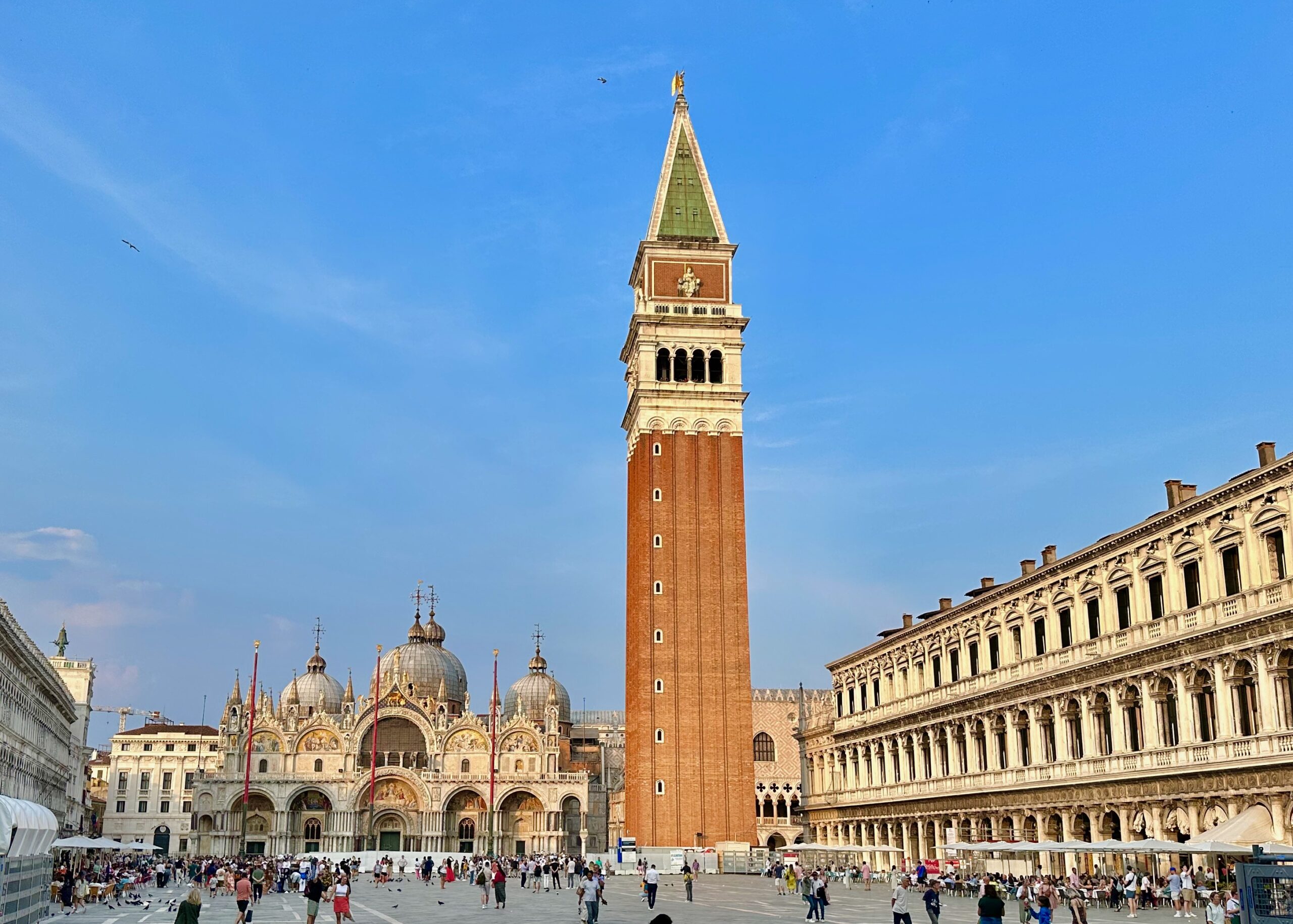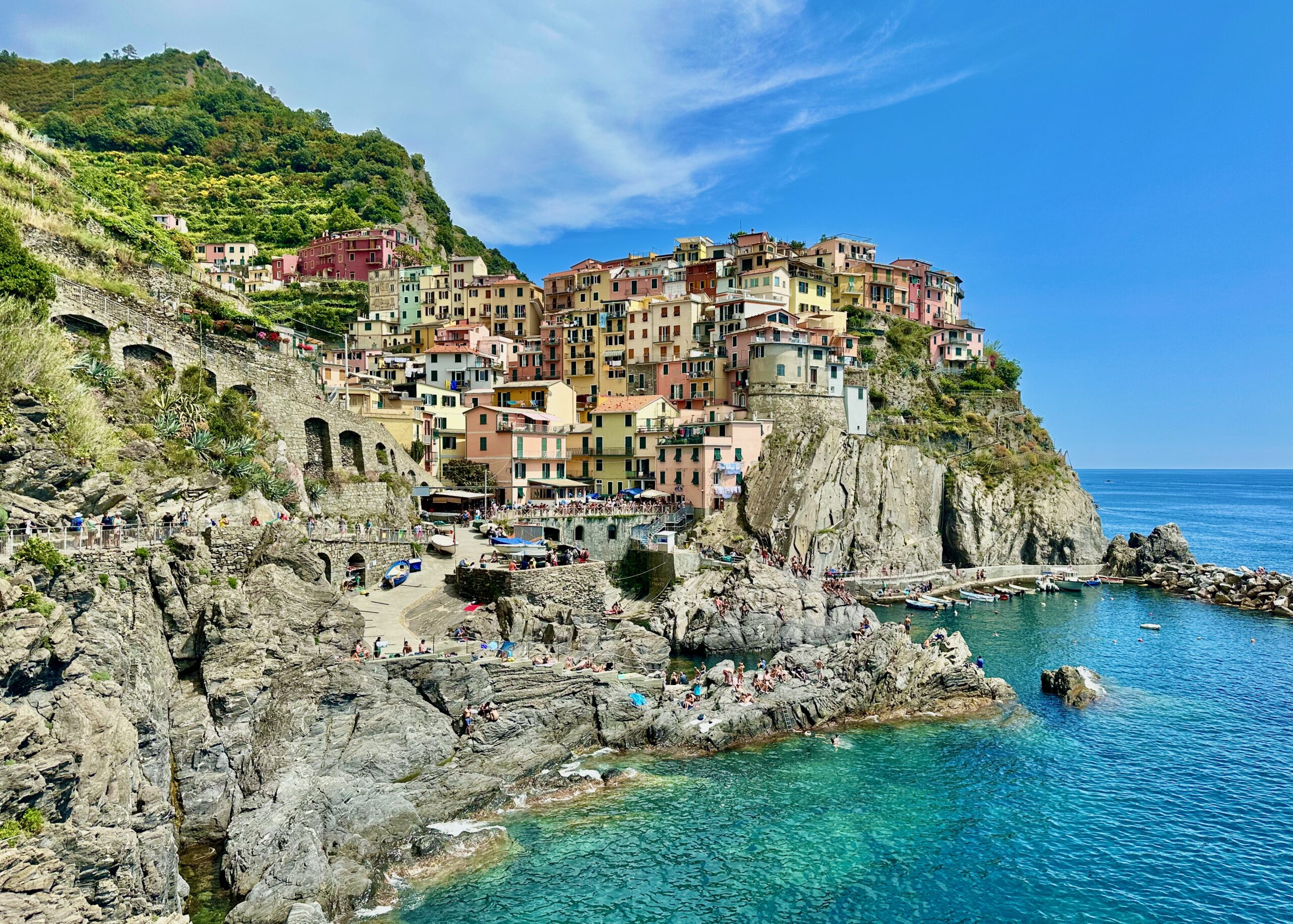 Our Two-Week Italy Itinerary
In our two weeks in Italy, we visited Venice, Cinque Terre, Pisa, Rome, Pompeii, and the Amalfi Coast. I know it sounds like a lot, but both Pisa and Pompeii were just quick-day visits. We were able to fit them in during our travel days. To be honest, we technically only had four main stops during our two weeks in Italy. That was totally doable.  Below is our full, currated itinerary with details showing how long we stayed in each city.
Days 1-4 in Venice
Days 4-7 in Cinque Terre
Day 7  Quick Stop in Pisa
Days 7-11 in Rome
Day 11 Stop in Pompeii
Days 11-15 in Amalfi Coast
Read on and you'll see I listed a rough idea of what we did in each location, where we stayed, and how we got around.  If you want to read even more about our European family travels check out my post on our
three-week European Itinerary.
  Later, be sure to check back often as I will be adding individual travel guides and itineraries for each of the places we visited here in Italy.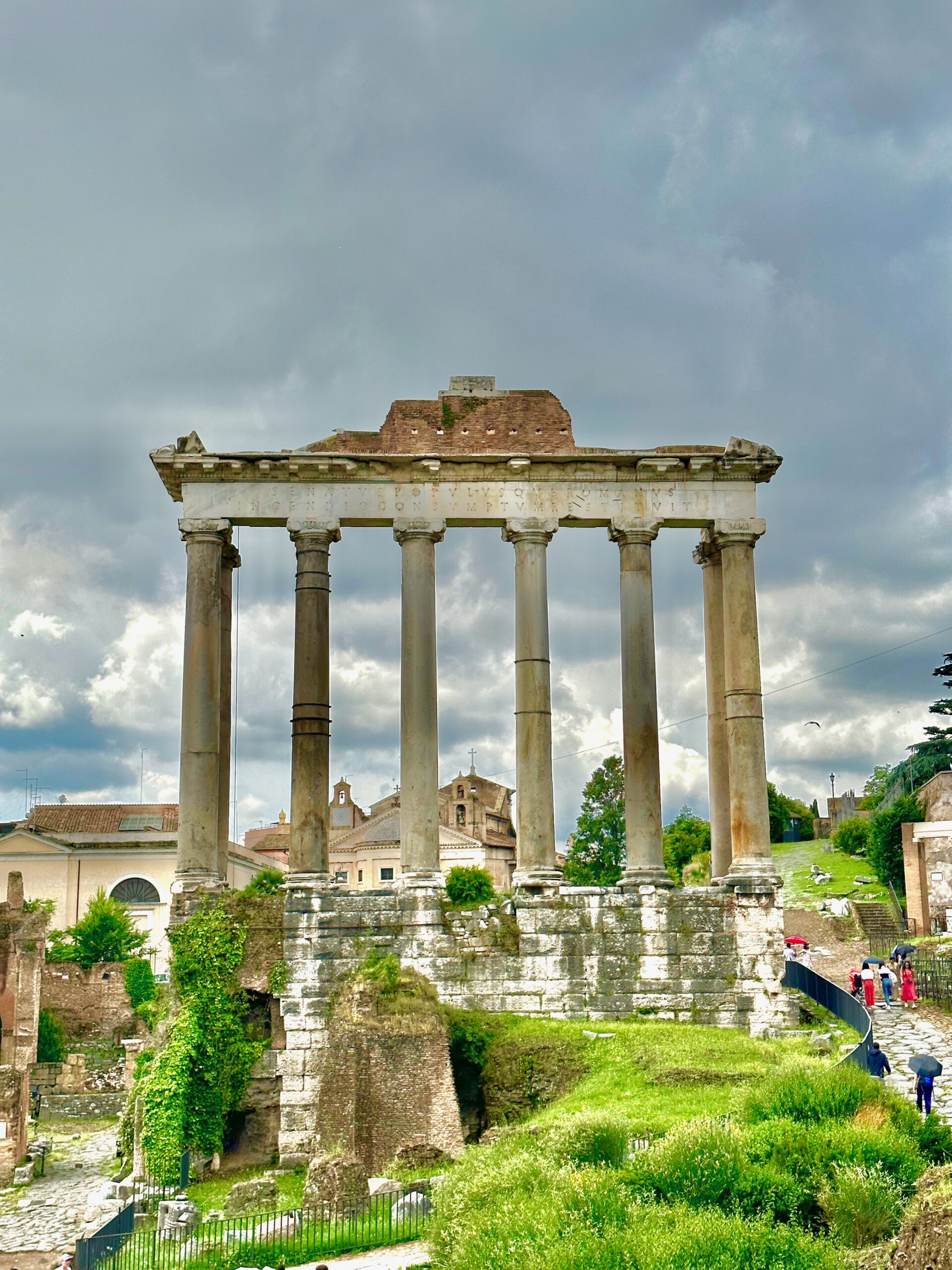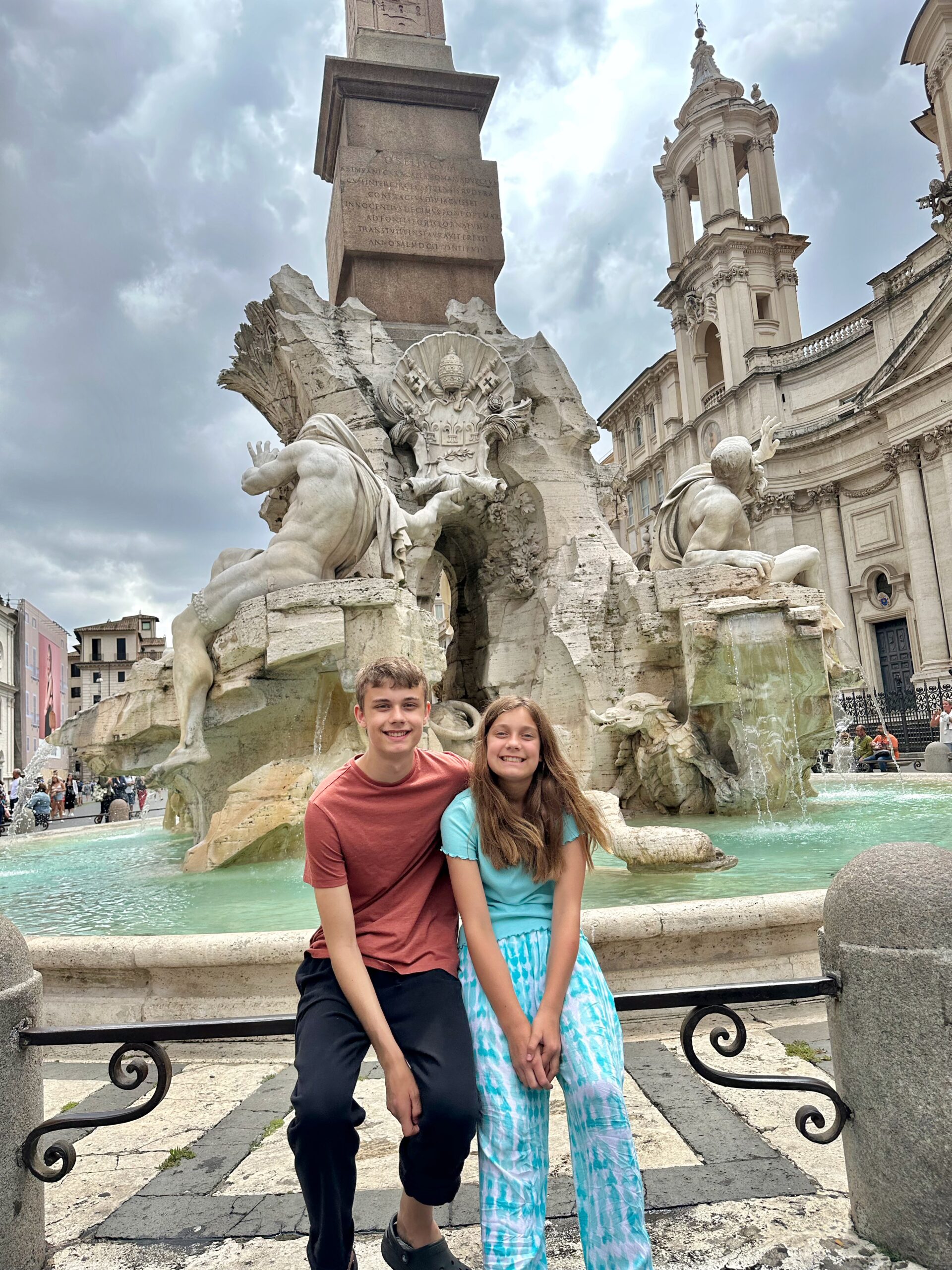 Venice was the first stop on our two-week Italy trip. We flew into Venice and hired in advance a
private water taxi
 to take us from the airport to
Scalon Del Doge
, our Bed and breakfast, located on the grand canal.
We stayed in Venice for three nights. I feel that three nights is a perfect amount of time in this magical city. It gives two full days to wander around and see the sites without feeling rushed.  Want to dive in deeper? Check out my post on our "
11 Must-Dos in Venice
" to see everything we did during our time there.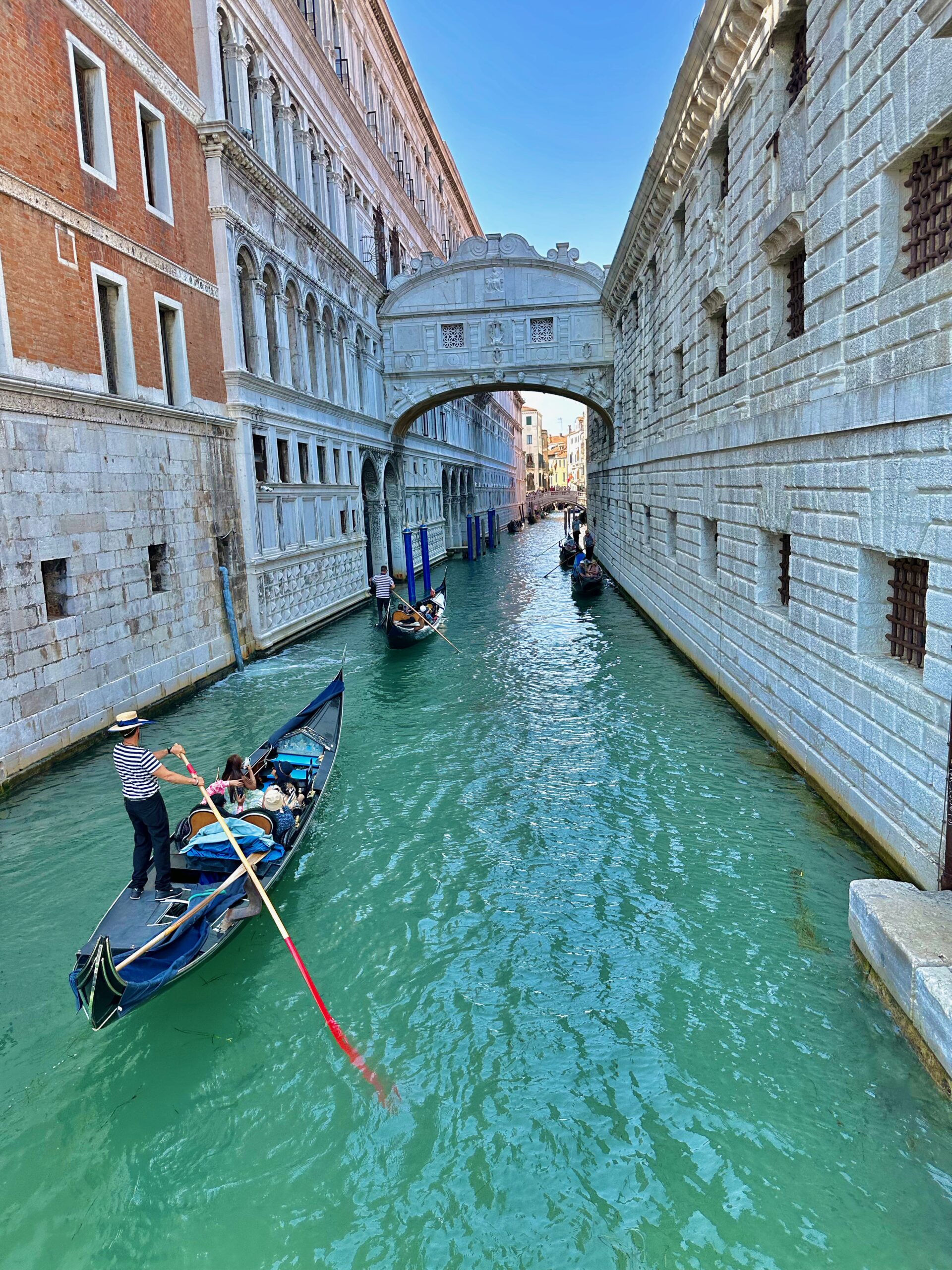 Cinque Terre (Vernazza) Days 4-7
We took a series of
trains
from Venice to our second stop, Cinque Terre. We spent three perfect nights in the quaint town of Vernazza.  We found our
private rental
through Air BnB. It was located right in the center of town.  If you visit Cinque Terre, I highly recommend staying in one of the five towns. Vernazza is my favorite of the five and is also one of my favorite places in the world. I stayed here 25 years ago and was pleasantly surprised to see that this area has been able to hold on to its unique and small village charm. During our three days here we hiked to Corniglia, had lunch in Manarola, swam in the Mediterranean, and just enjoyed a little dolce vita.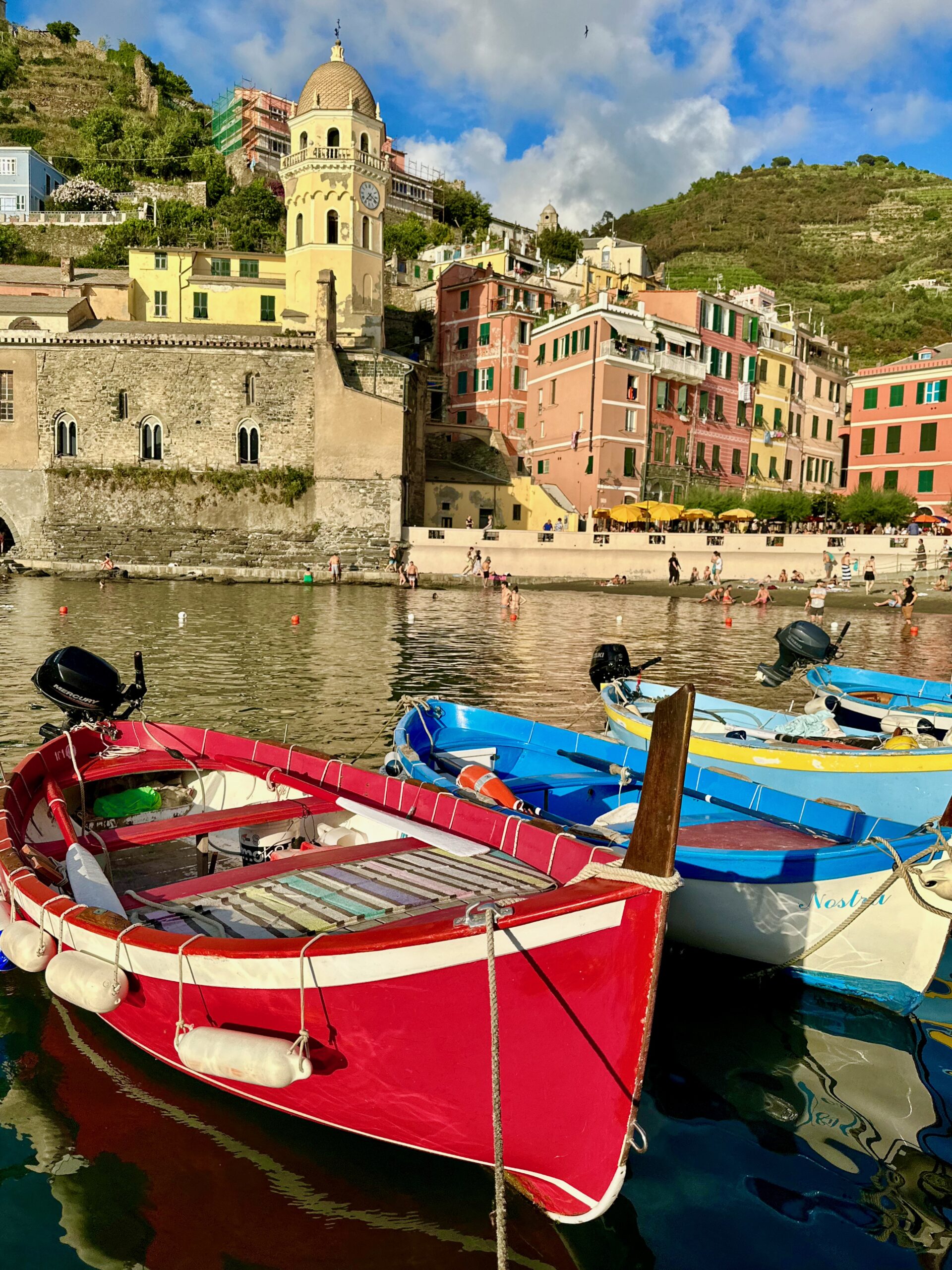 Pisa- Day Trip
While Rome was our next stop, before we got to Rome, we took a pit stop in Pisa. The train schedule allowed us a three-hour layover to explore Pisa. As we found out, three hours isn't really enough time to see it without being completely rushed and a bit stressed. I didn't take into account the possibility of not being able to find a taxi.  By the time we stowed our luggage and walked to and from the leaning tower, we had just enough time to take some photos, grab a quick bite, and make our train to Rome. Thankfully, we made it back to the train station with just moments to spare.
Pisa is worth the visit, but be sure to allow more than three hours.  Also, if you are traveling with your luggage, be sure to book a place to stow your luggage in advance.  We had to visit a few spots before we found a place with availability.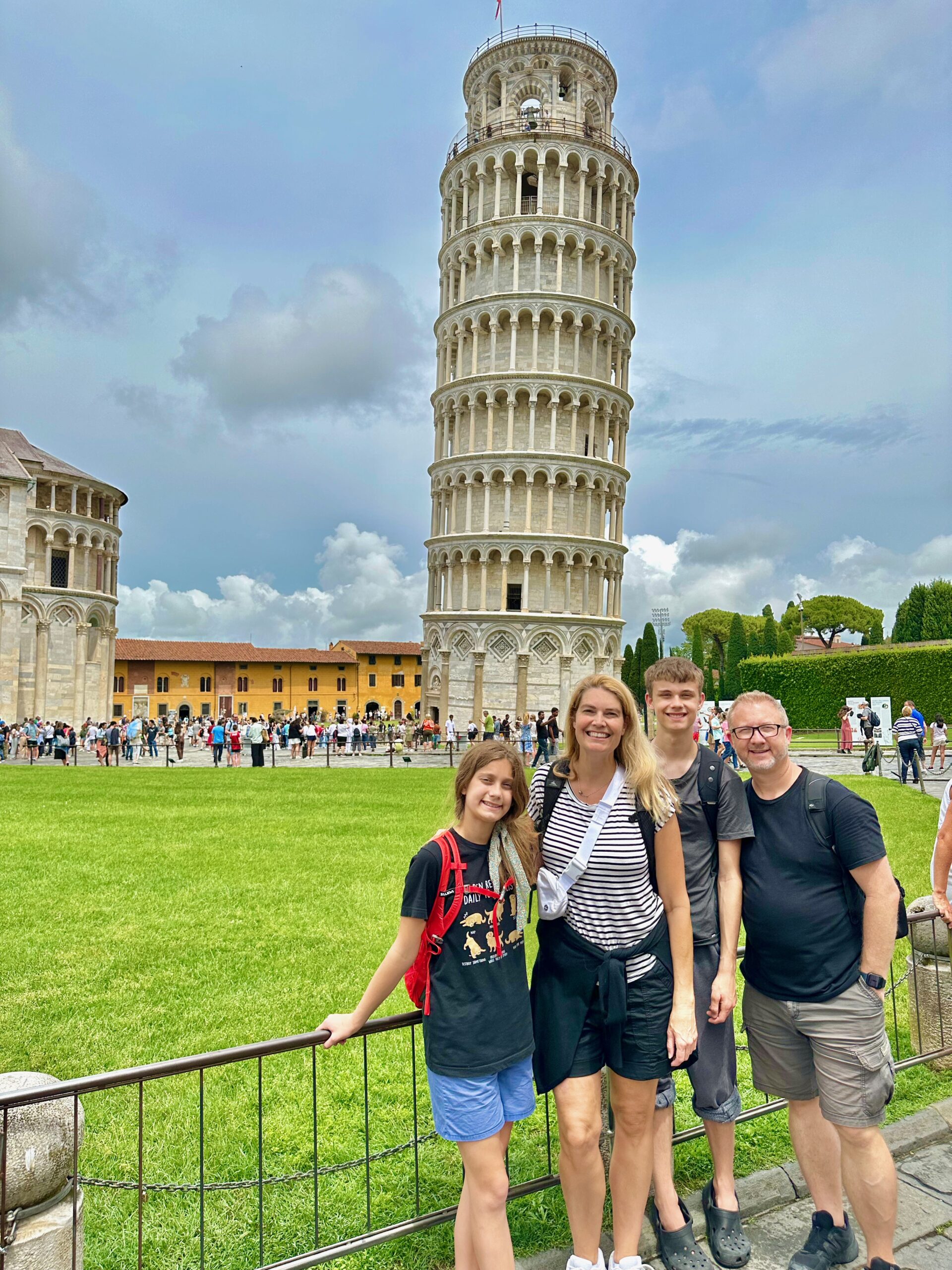 Rome- Days 7-11
We had four nights in Rome, which gave us three full days in the eternal city.   Looking back, I would have loved to stay longer.  There is so much to see and do in Rome that it is worth an extended visit.
We stayed in a
private rental
in the Monti neighborhood.  It was a great location and we were able to walk to most of the sites we wanted to see. The only time we taxied was our trip to the Vatican, which would've been about a 40-minute walk.   Everything else was easily under twenty minutes.
During our stay, we toured the Colosseum and Roman Forum, threw pennies in Trevi Fountain, tested our truthfulness in the Mouth of Truth, toured Vatican City and St. Peter's Basilica, went inside the Pantheon and dined on some of the best food we had in Italy.  We absolutely loved our time in Rome and can't wait to visit again.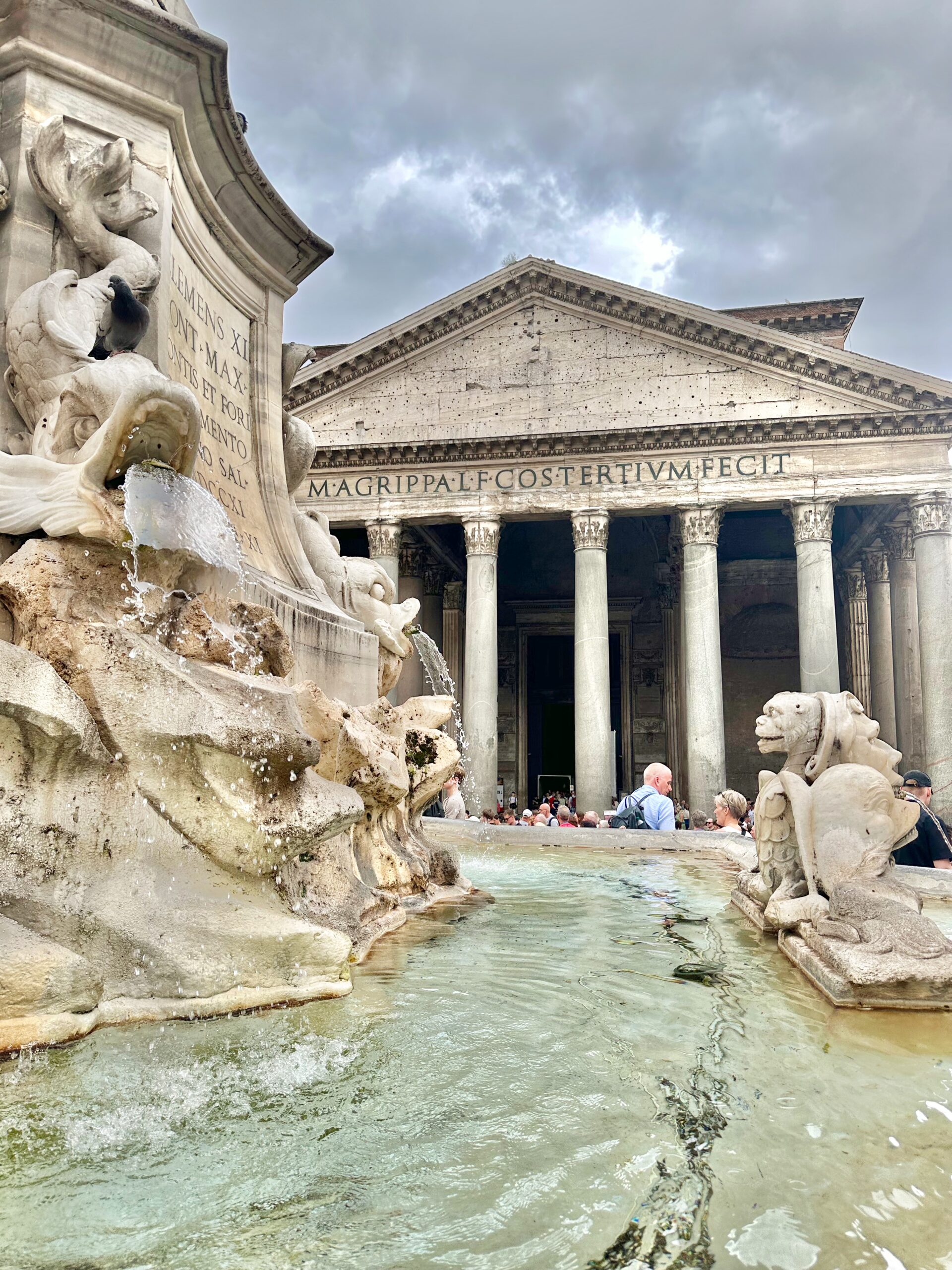 Pompeii- Day Trip
We took the train from Rome to Naples where we were then met by a
driver
to take us to our rental on the Amalfi Coast. The drive included a four-hour stopover in Pompeii.  Here we took a guided tour of the ruins.  While you could go it alone, I highly recommend hiring a tour guide in Pompeii.  It's much larger than we anticipated and we would have missed so much without our guide.  This tour also included a fabulous lunch and wine tasting at
Bosco De Medici Winery.
.. and yes, we had a case of wine sent home!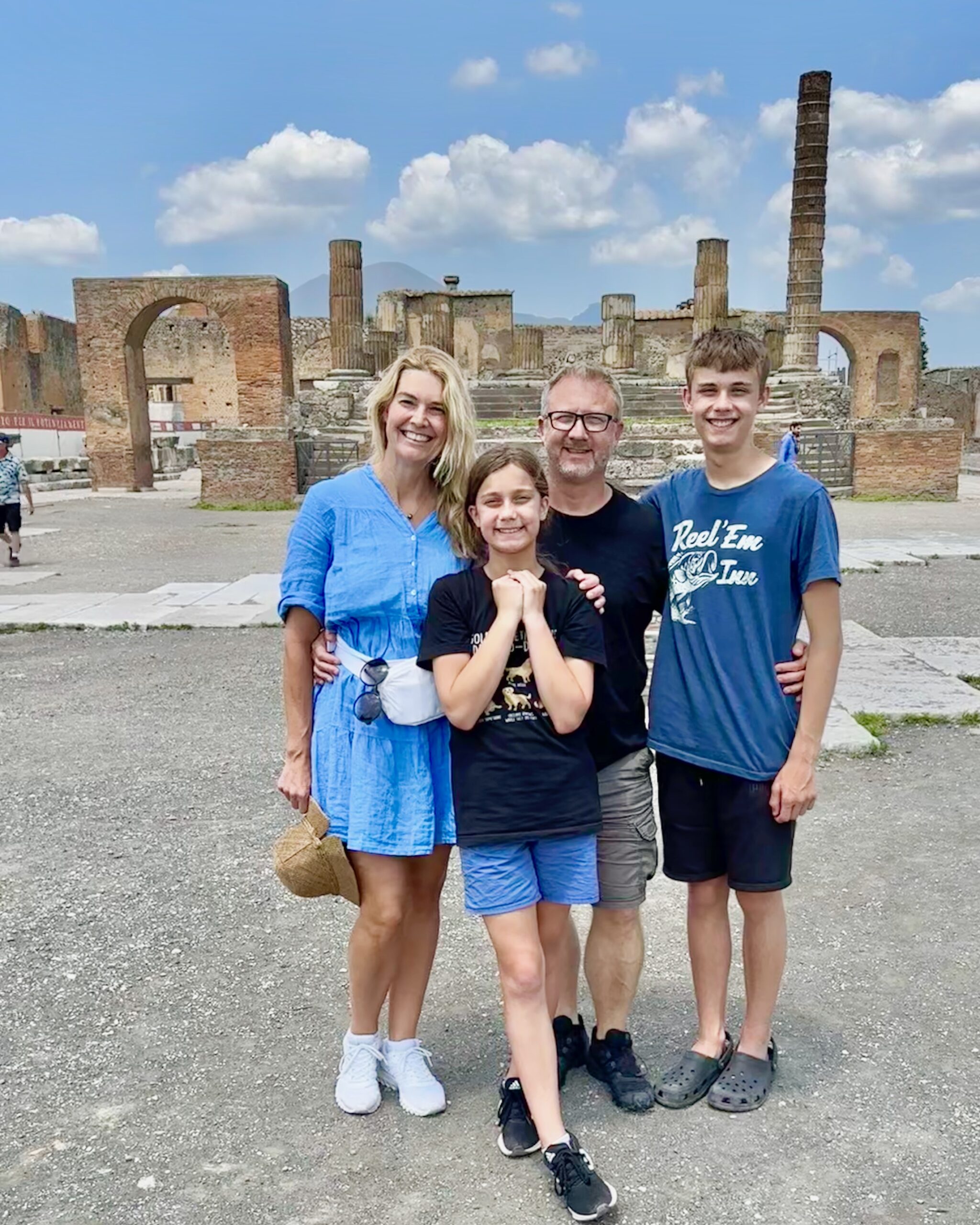 Amalfi Coast (Praiano) -Days 11-15
Our final stop was the Amalfi Coast. As mentioned in the Pompeii section above, we hired a driver to get us from Naples to our villa on the Amalfi coast.  Traffic is extraordinarily bad and dangerous on the Amalfi Coast. It is not recommended that you rent a car.  We booked our car service through
My Positano Private Car
and they were fantastic.
We spent four nights in the most beautiful Private Villa in the town of Praiano. Our villa was called
Villa Antica
.  It is a large 15th-century villa that includes a lovely pool, multiple patios, and a fantastic view of the coast.  One reason we spent four nights here was because of how long it took to get to Praiano. Further, since it was the last stop of our trip we wanted some time to just relax.  The only excursion we had booked here was a full-day
Amalfi Coast boat tour
. I would highly recommend taking advantage of some time on the Mediterranean Sea if you are visiting the area. By boat is the best and easiest way to see the coast and the surrounding towns like Amalfi and Positano.
After our four nights here in Praiano we met our driver once again to take us back to Naples. It was time to start our journey back home.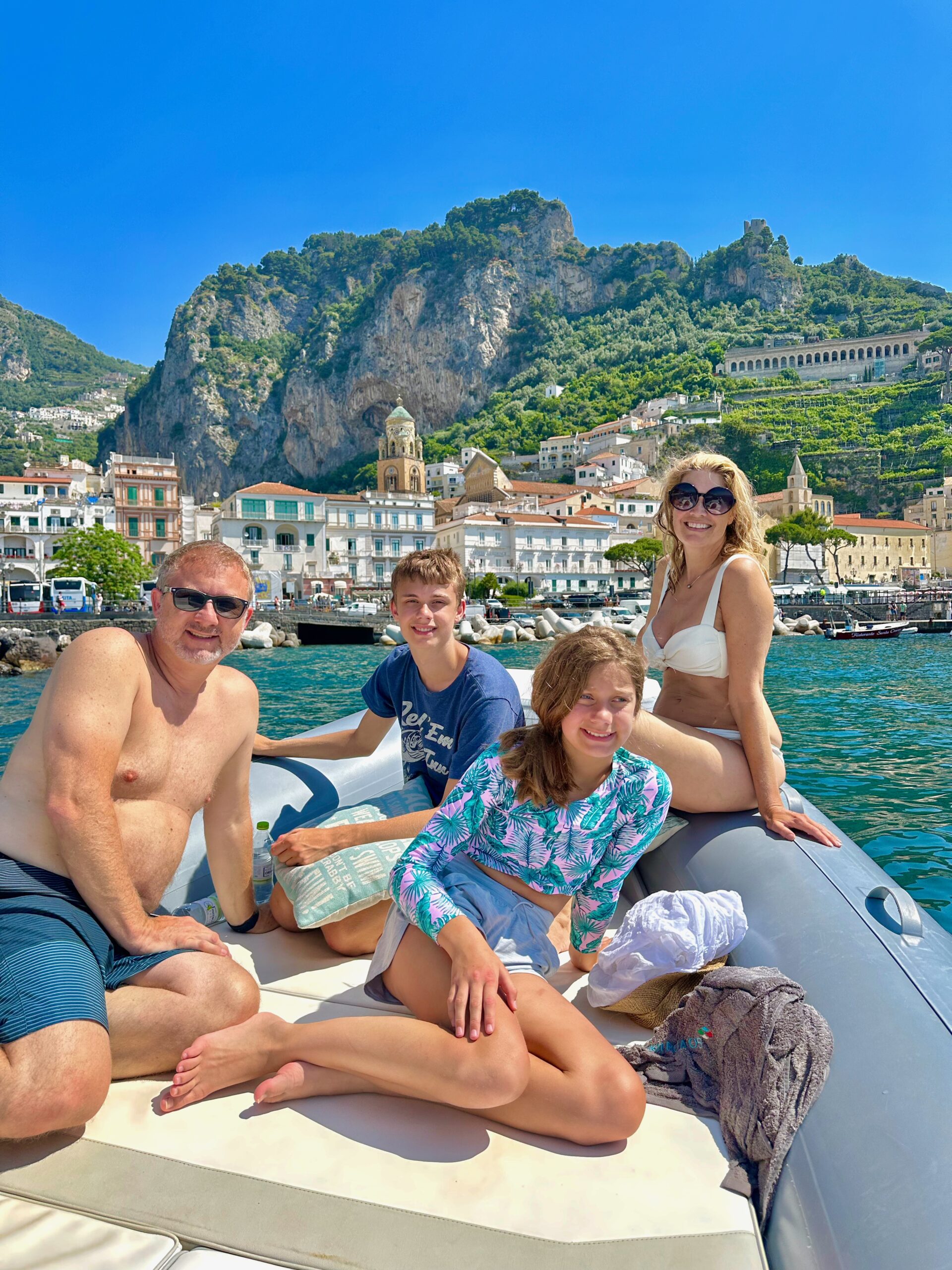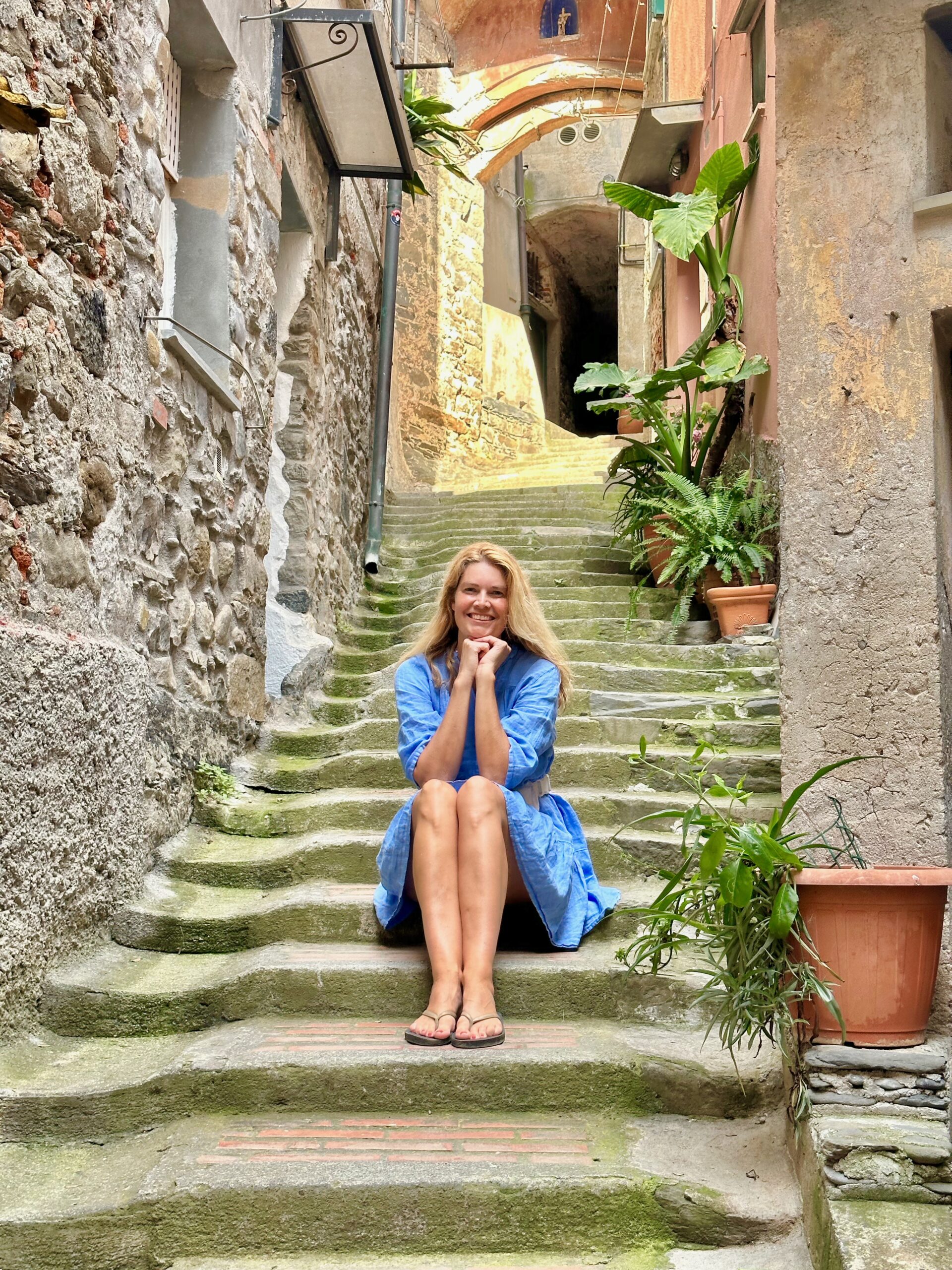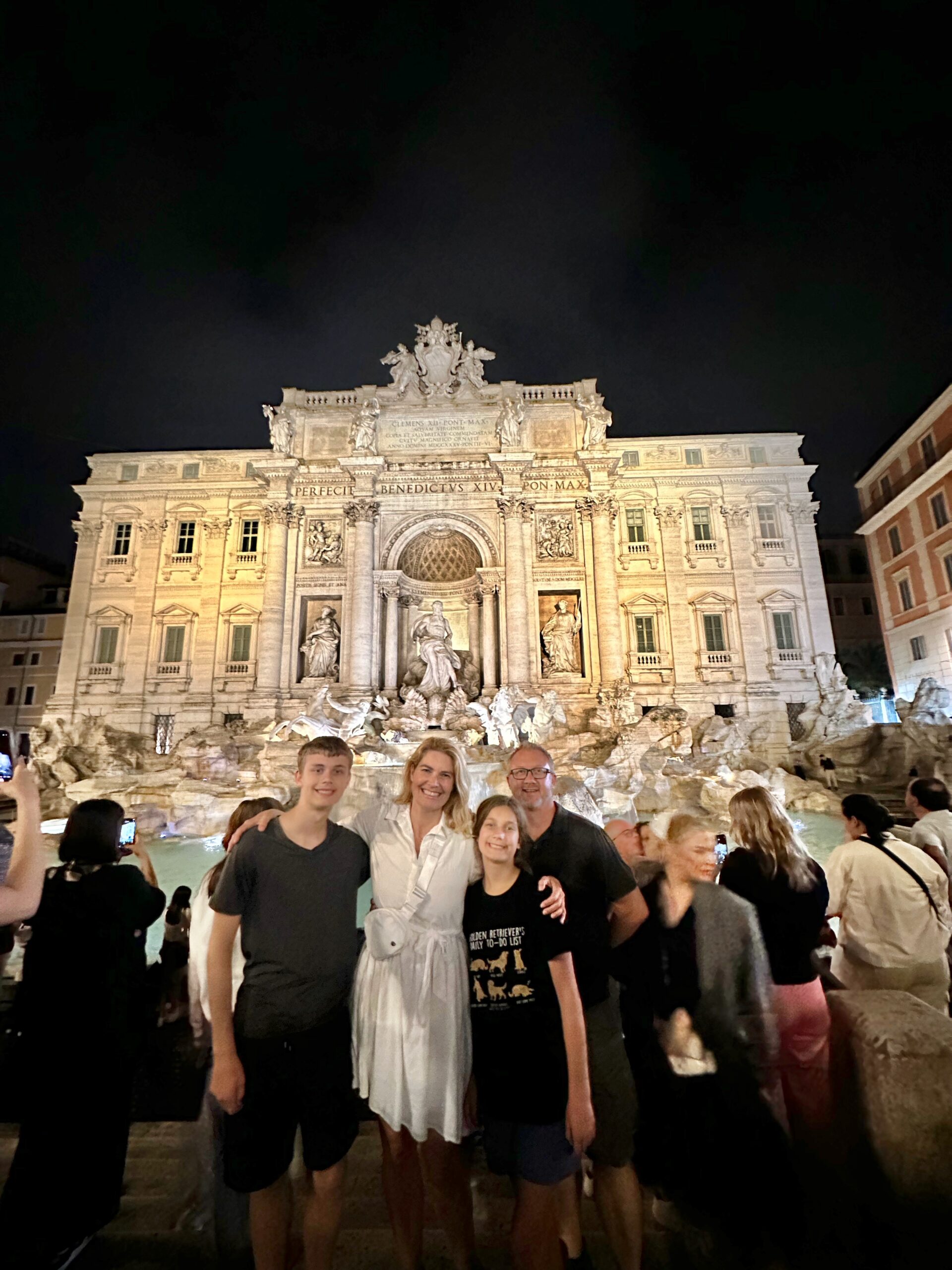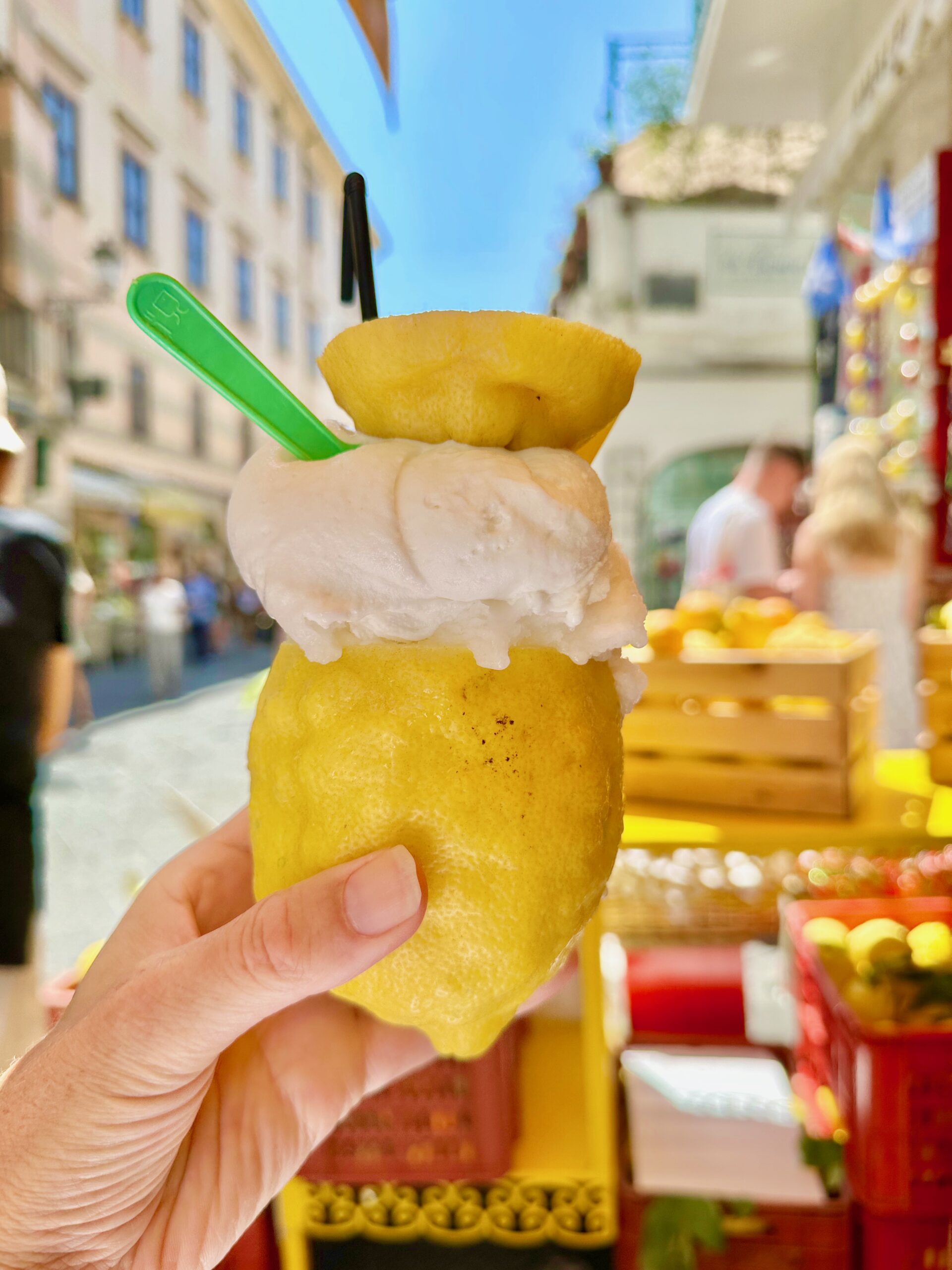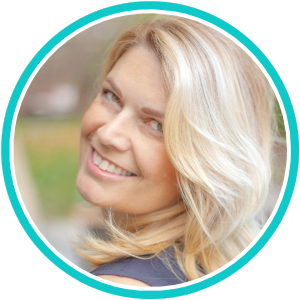 Mom of two and seeking sanity in the everyday. Let's chat about family, school struggles, travel, and living our best life. Located in the San Francisco Bay area.