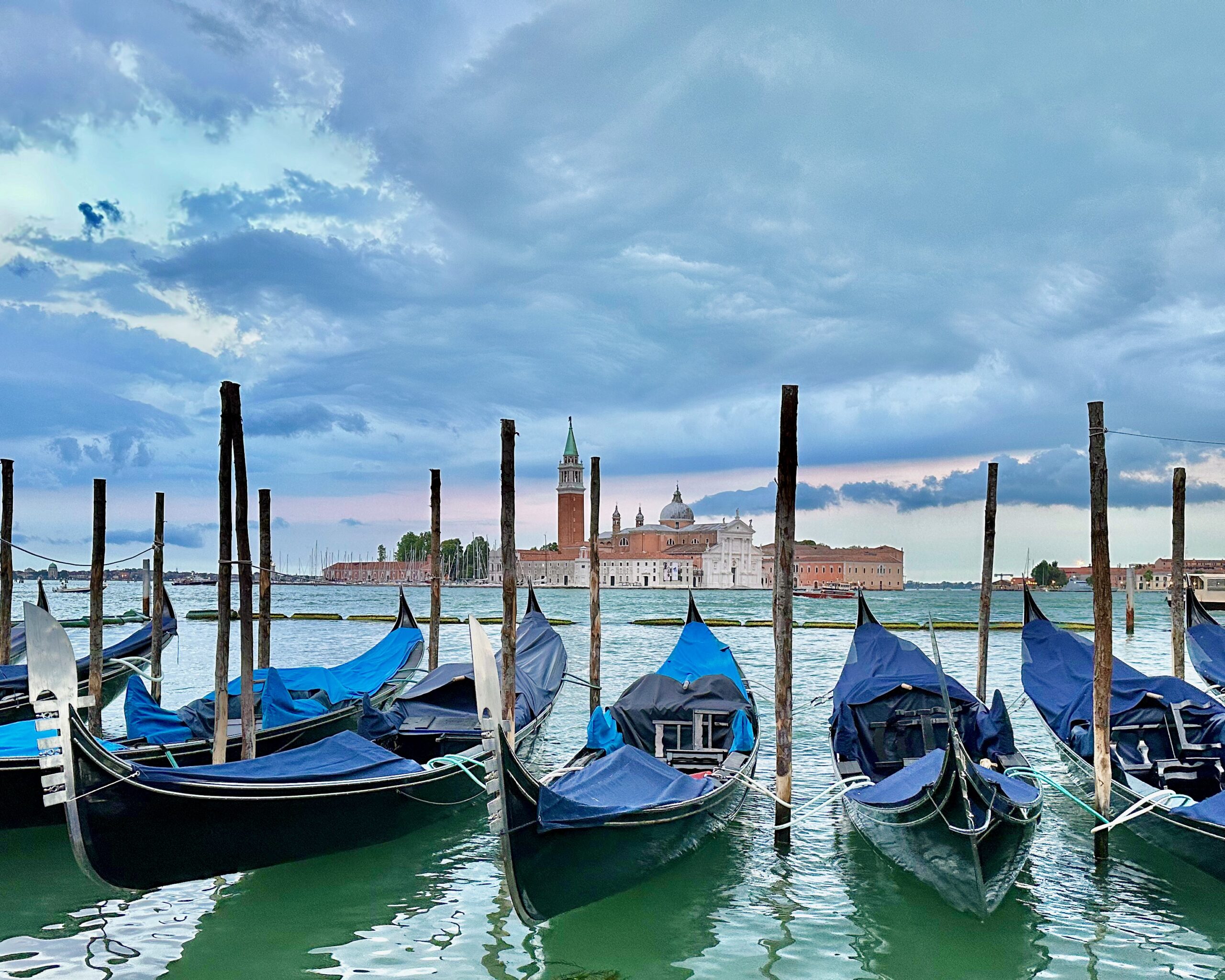 Venice, Italy is one of the most beautiful and picturesque cities in the world. There are so many Venice Must-dos that should be experienced during a visit.
Venice was our third stop on our 22-day European vacation. It was our first stop in Italy. I highly recommend starting any Italy vacation in Venice.  Venice is just so unique, and it's a lovely place to start your journey. Nowhere else in the world is quite like Venice. There's something magical about stepping off a plane and into a water taxi cruising your way into the city's enchanting labyrinth of canals.  And yes, a water taxi is definitely on the list of Venice Must-Dos.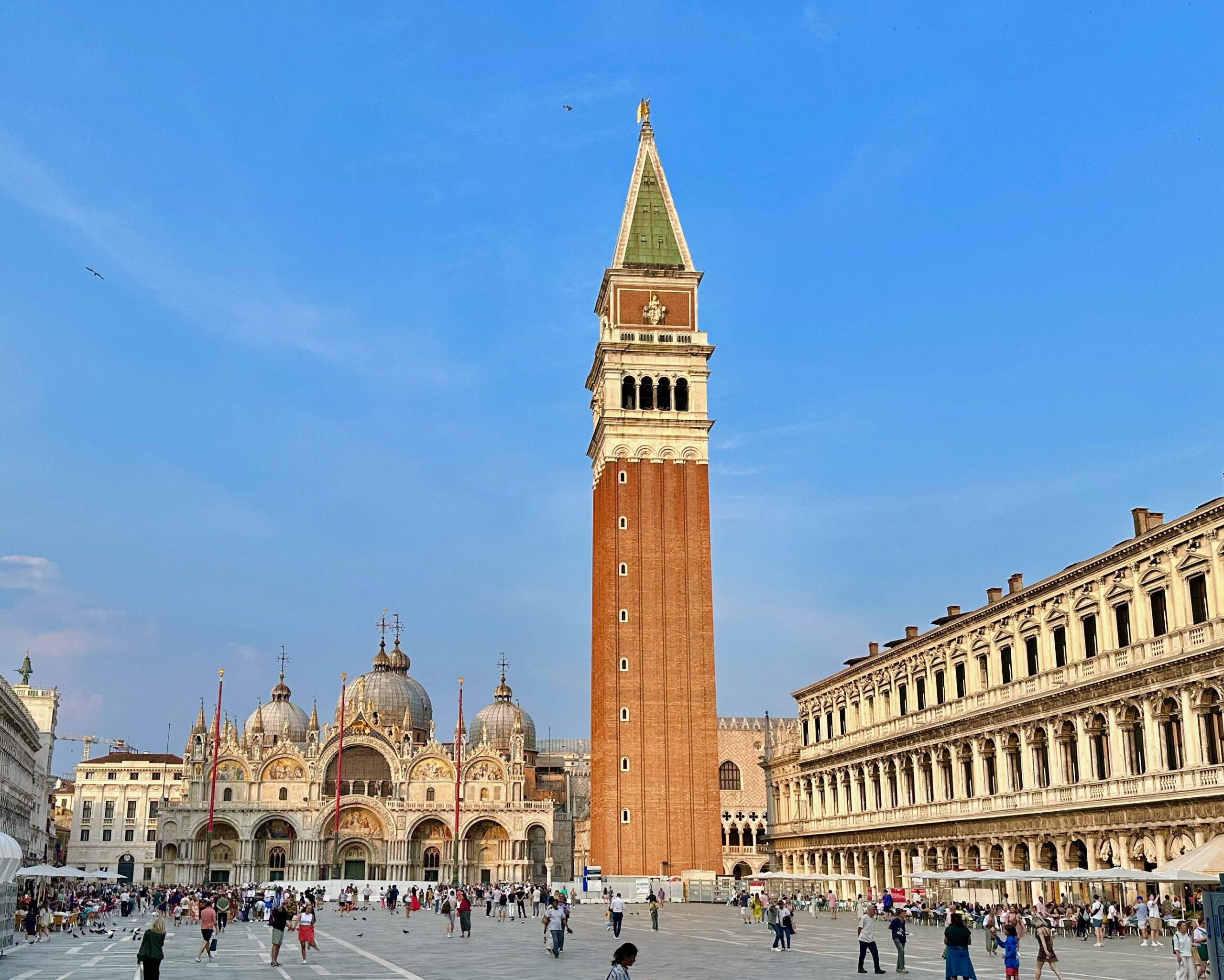 There is a lot to see and do in Venice; however, a few things stood out as exceptional during our three days in the city. What follows are the experiences and sights that we absolutely loved and consider Venice must-dos. Further, these are the activities we would recommend to anyone visiting Venice.
Arrive Via Water Taxi
There's no better way to enter Venice than by water taxi.  This is why hiring a water taxi is at the top of our Venice must-dos.  The dreamlike experience of taking a boat right into the canals steps up the emersion and is worth the splurge.  The ride takes anywhere from 35 minutes to an hour depending where you are staying in Venice. Ours dropped us off right at our bed and breakfast. We used
Venice Dream Water Taxi
, and I would totally recommend them. They were friendly, prompt, and reliable. Their boats were beautiful and looked just like what you're probably imagining.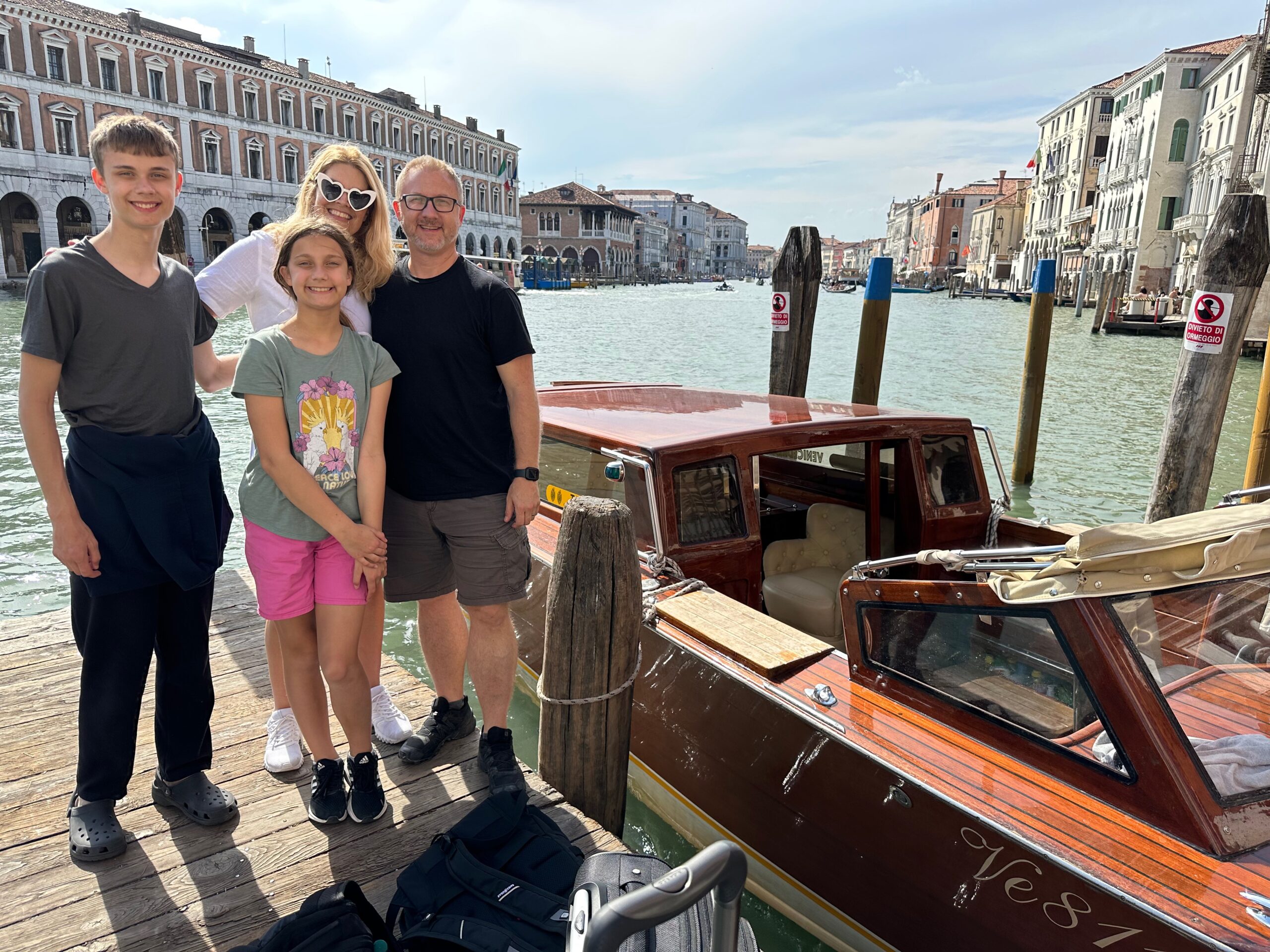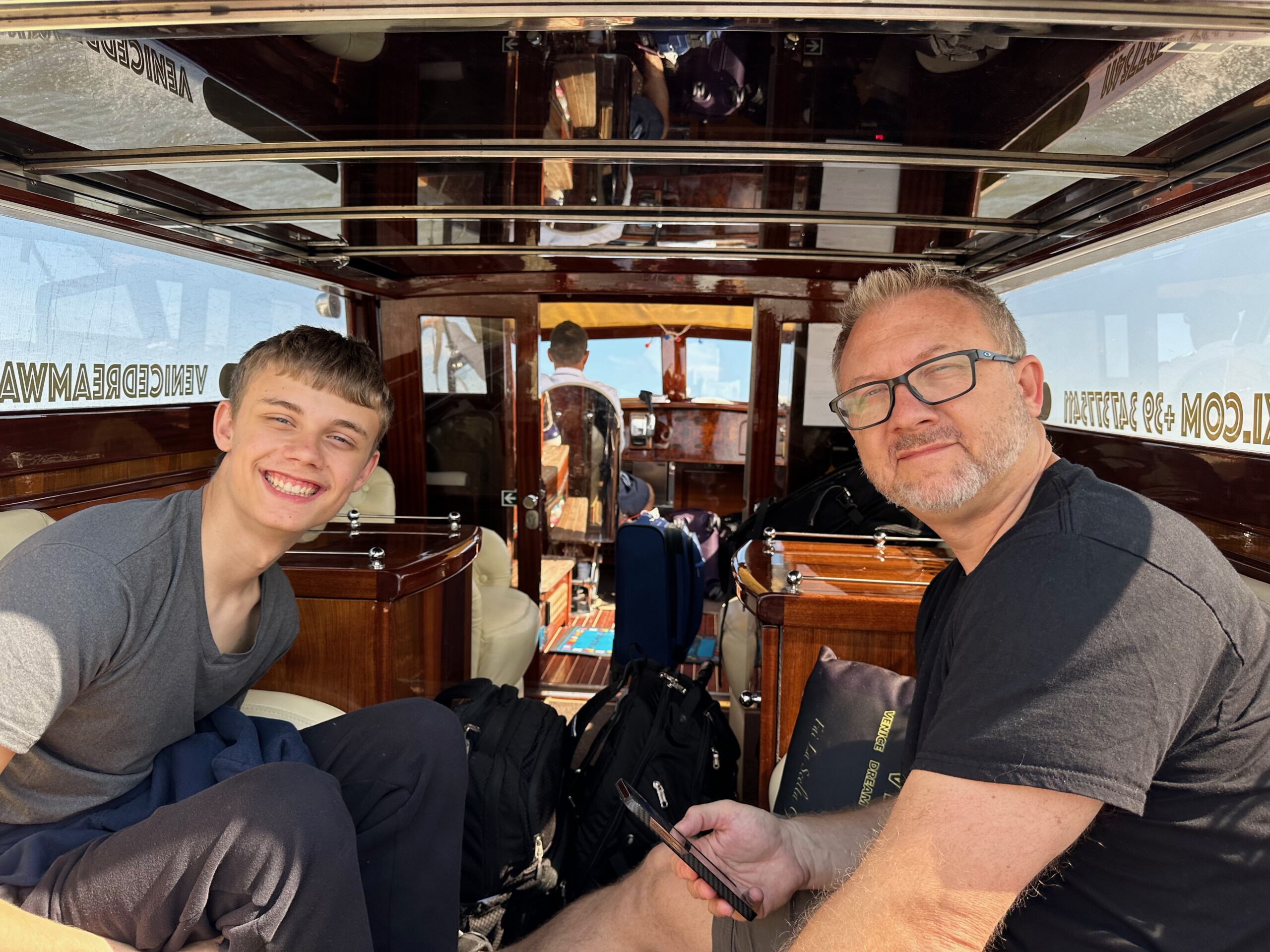 Stay on a Canal
Venice is all about water and the canals. If your budget allows, a room with a view is well worth it. We stayed in a bed and breakfast located right on the grand canal near the Rialto Bridge.  It was a beautiful suite and had a lovely view of a canal. Every few minutes a gondola would float by complete with a singing gondolier.  Our suite was big enough for the four of us having one queen bed, two twin beds, and two bathrooms.
Our bed and breakfast is called
Scalon Del Doge
. We absolutely loved our stay here.  The bed and breakfast is located in a perfect spot where many of the main sites and attractions are just a short walk away. Scalon Del Doge itself is a beautifully renovated ancient palace overlooking both the Rialto Bridge and the Grand Canal. 
Scalon Del Doge
offers a fantastic breakfast. Further, they offer wonderful walking tours only available to guests.  Our family adored our stay here, and would absolutely recommend it to anyone visiting Venice.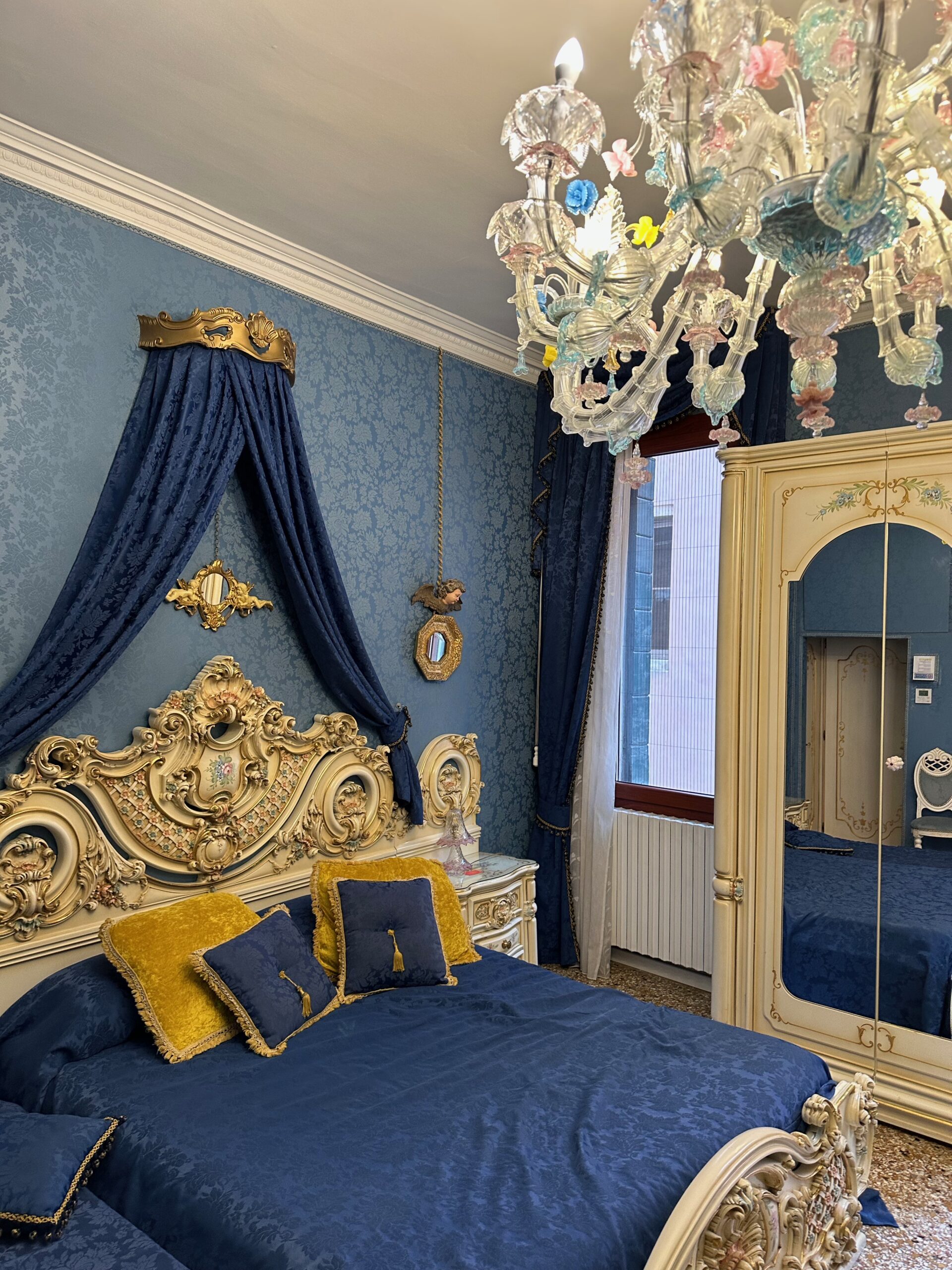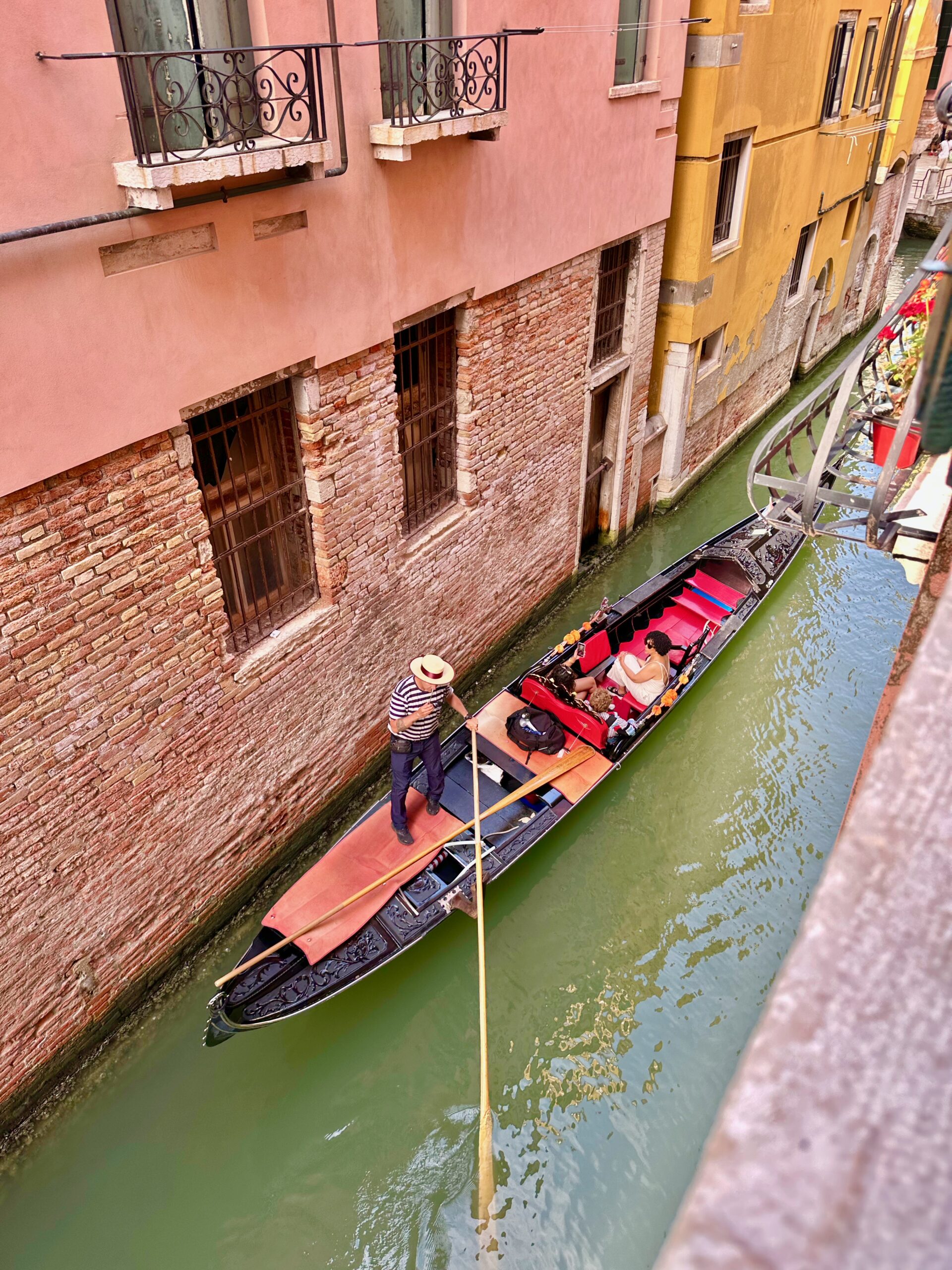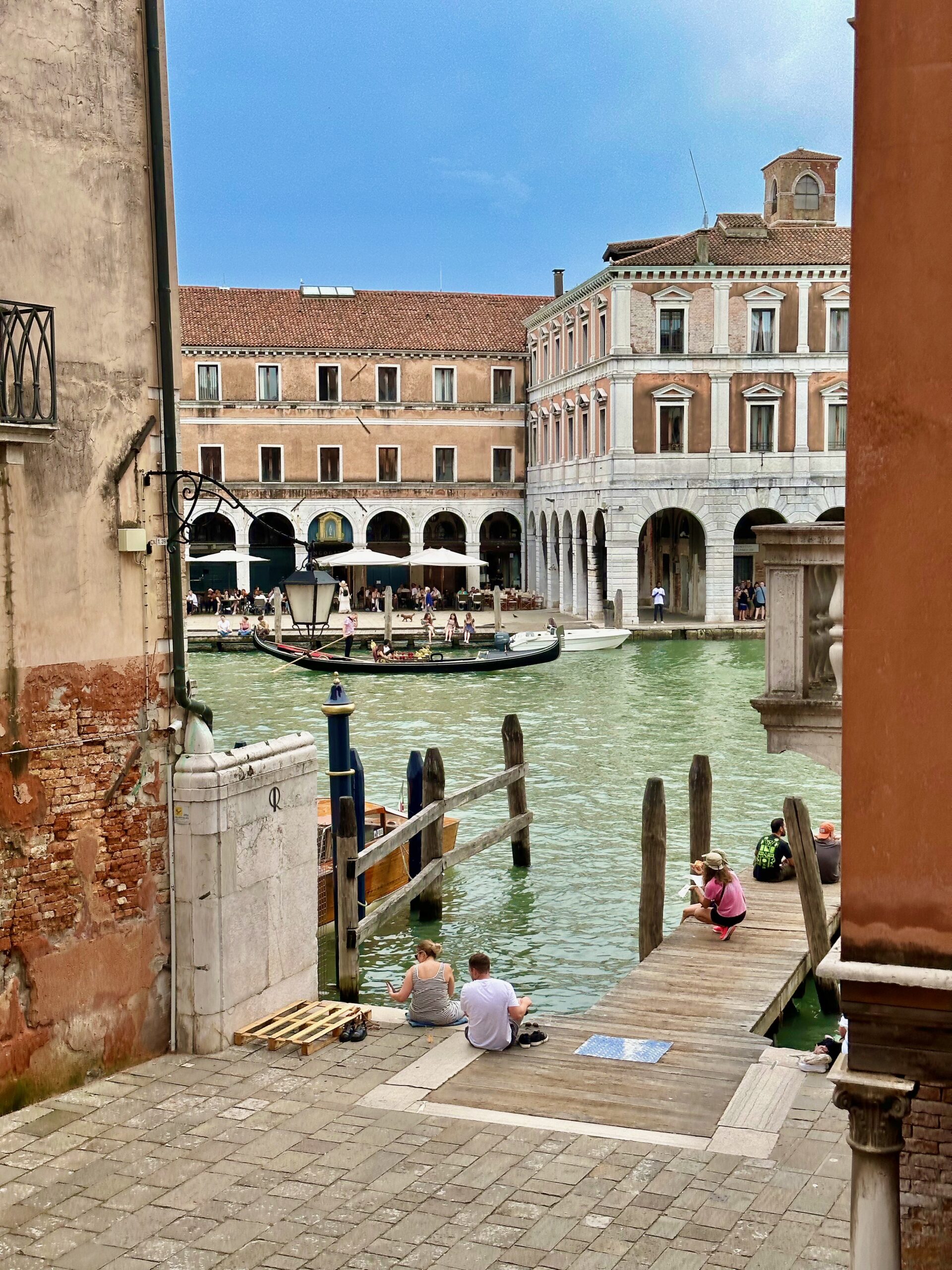 Rooftop View of the city
Something that I love about Venice is that so many of my favorite things to do here are absolutely free. The rooftop terrace at
Galleria T Fondaco Dei Tedeschei
offers one of the best views of Venice. Best, it is totally free. Make sure you book ahead of time as the viewing terrace does sell out.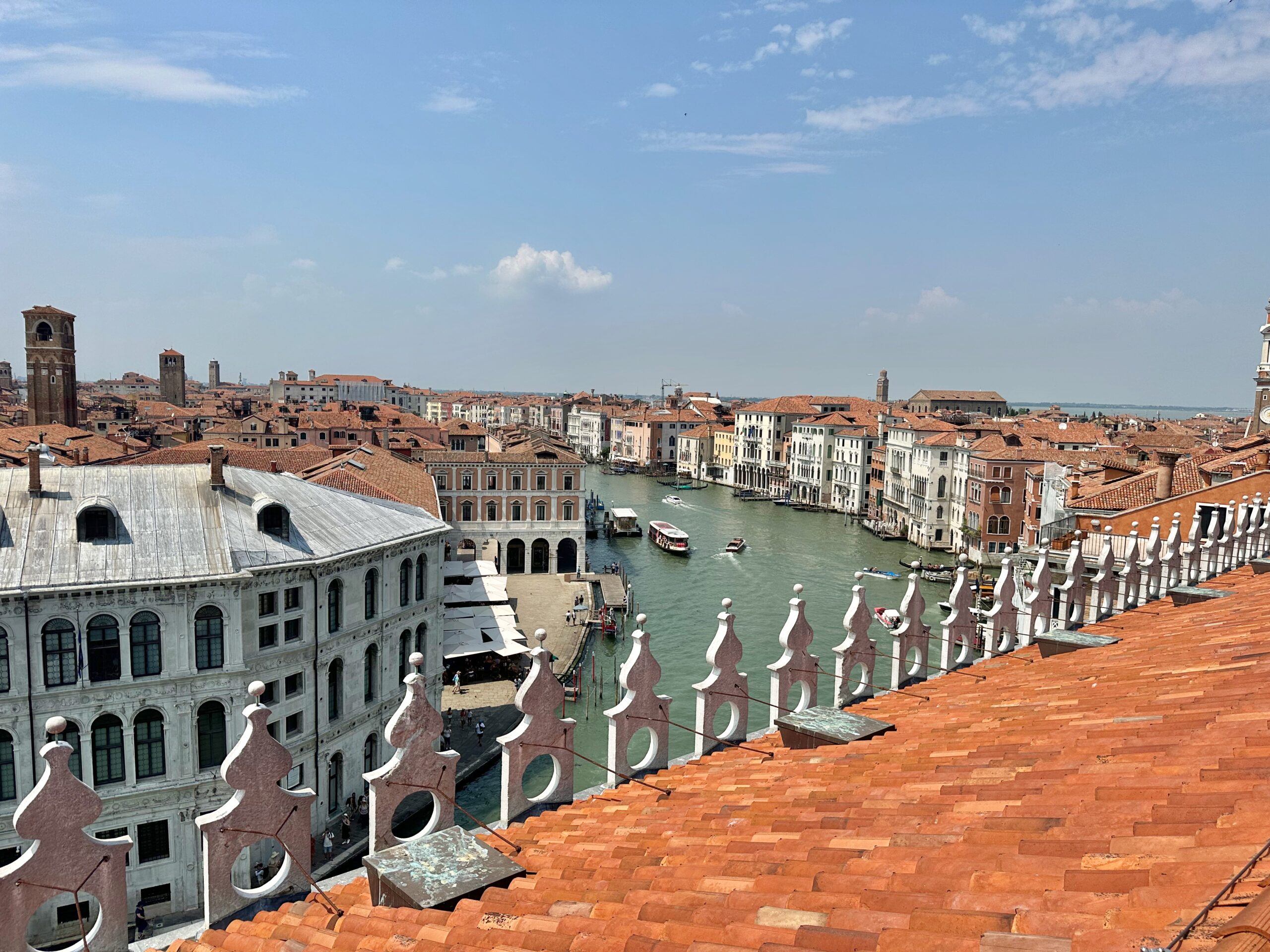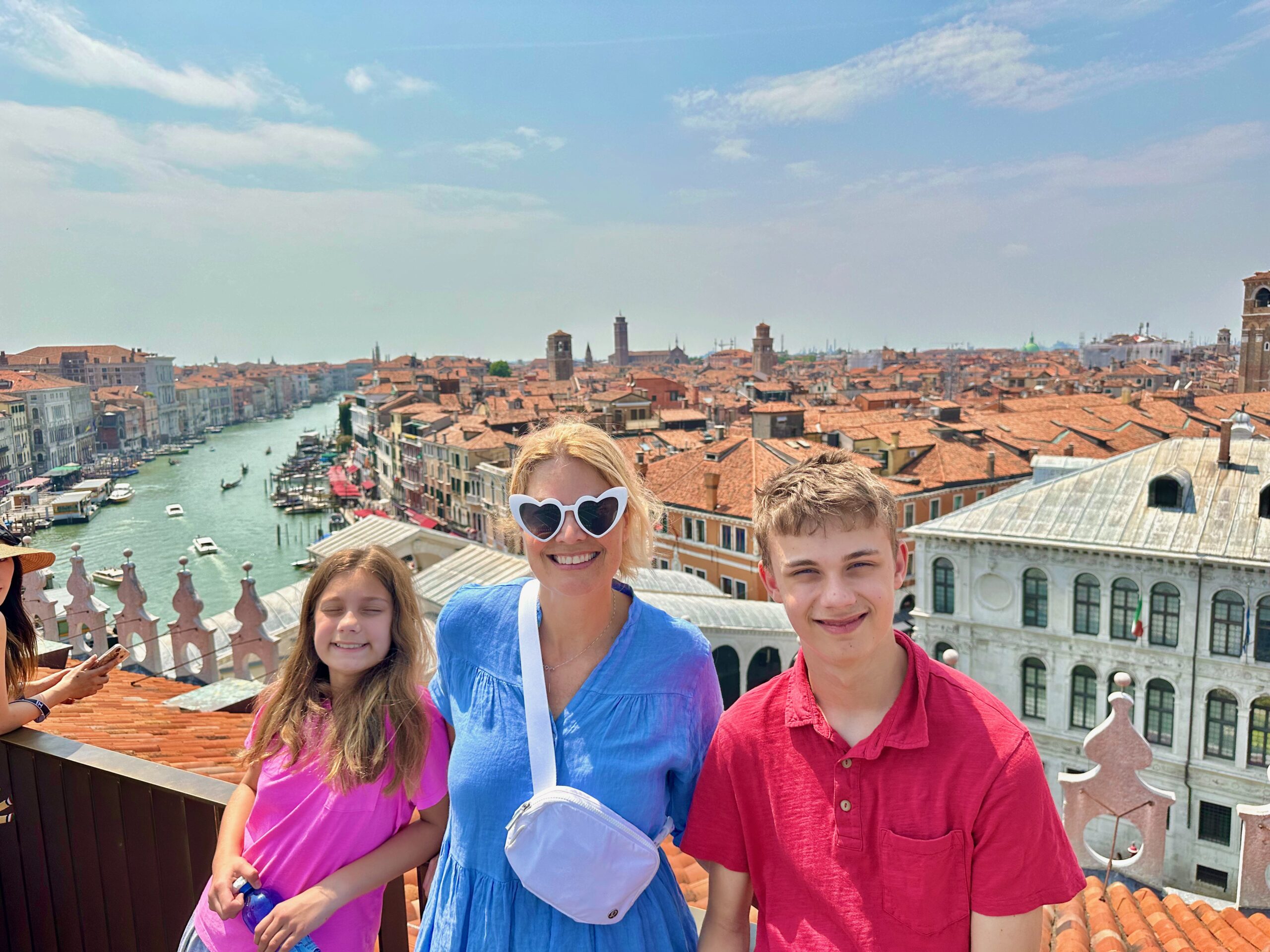 Visit Piazza San Marco
Piazza San Marco, or in English "St. Mark's Square," is technically the only square or Piazza in Venice. It was once the financial and political center of the city.  It's also home to St. Mark's Basilica and the Doge's Palace.  Today it's still considered the heart of the city and is probably the most popular and famous site in Venice.
You really need to visit Piazza San Marco both during the day and in the evening. During the day is when you can tour St. Mark's Basilica and Doge's palace. If your feeling up to it, it's also a good time to feed the pigeons, a staple of visiting the square. When it gets dark the pigeons are too well-fed to come to you and tend to leave the square all together for the night.
While daytime is great, our favorite time to visit Piazza San Marco is in the evening. When evening falls, instead of pigeons, the square comes alive with classical music from mini orchestras playing from several areas of the piazza. You can choose to sit and listen at one of the cafes such as Cafe Florian or you can just wander around or sit on steps nearby.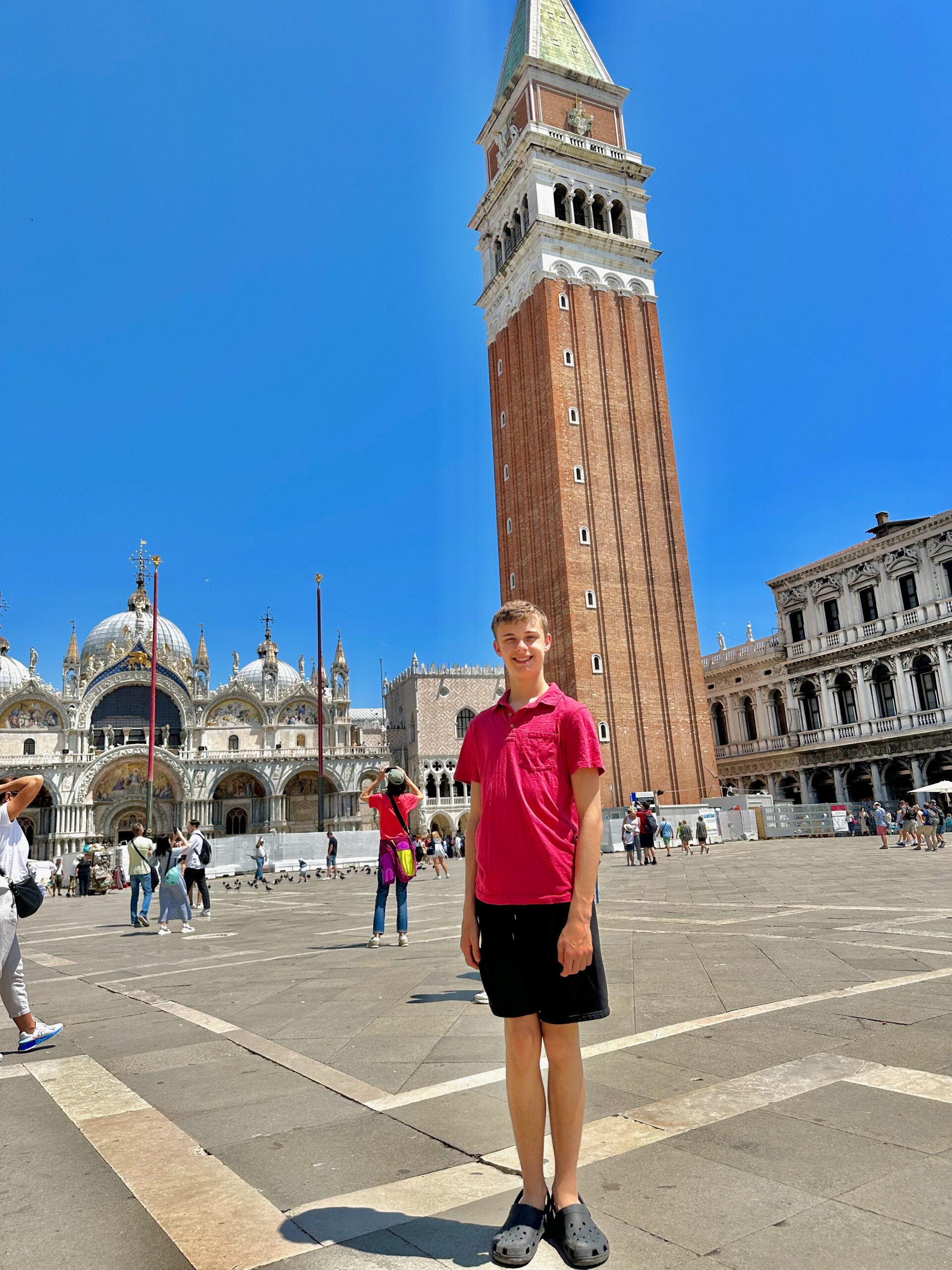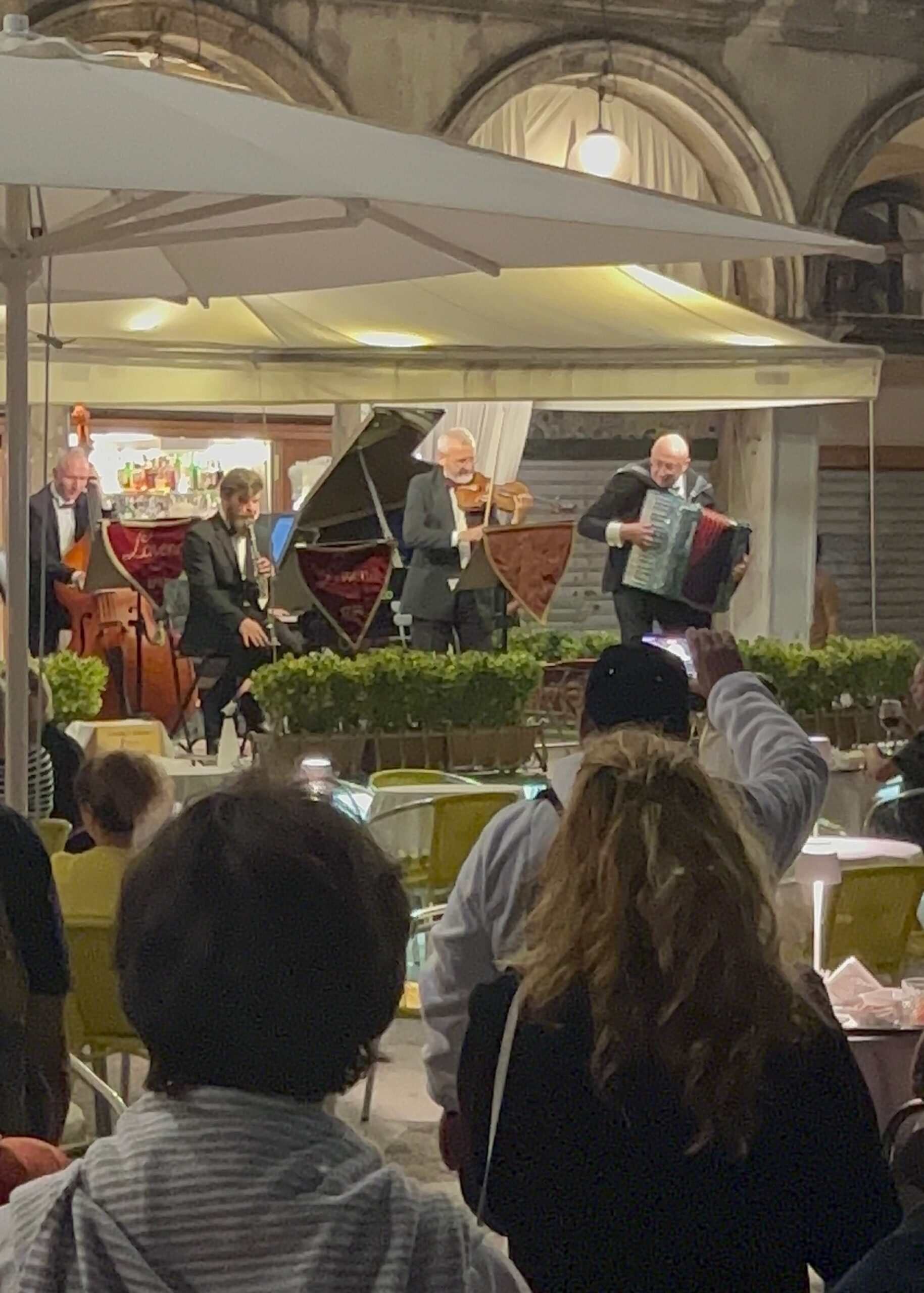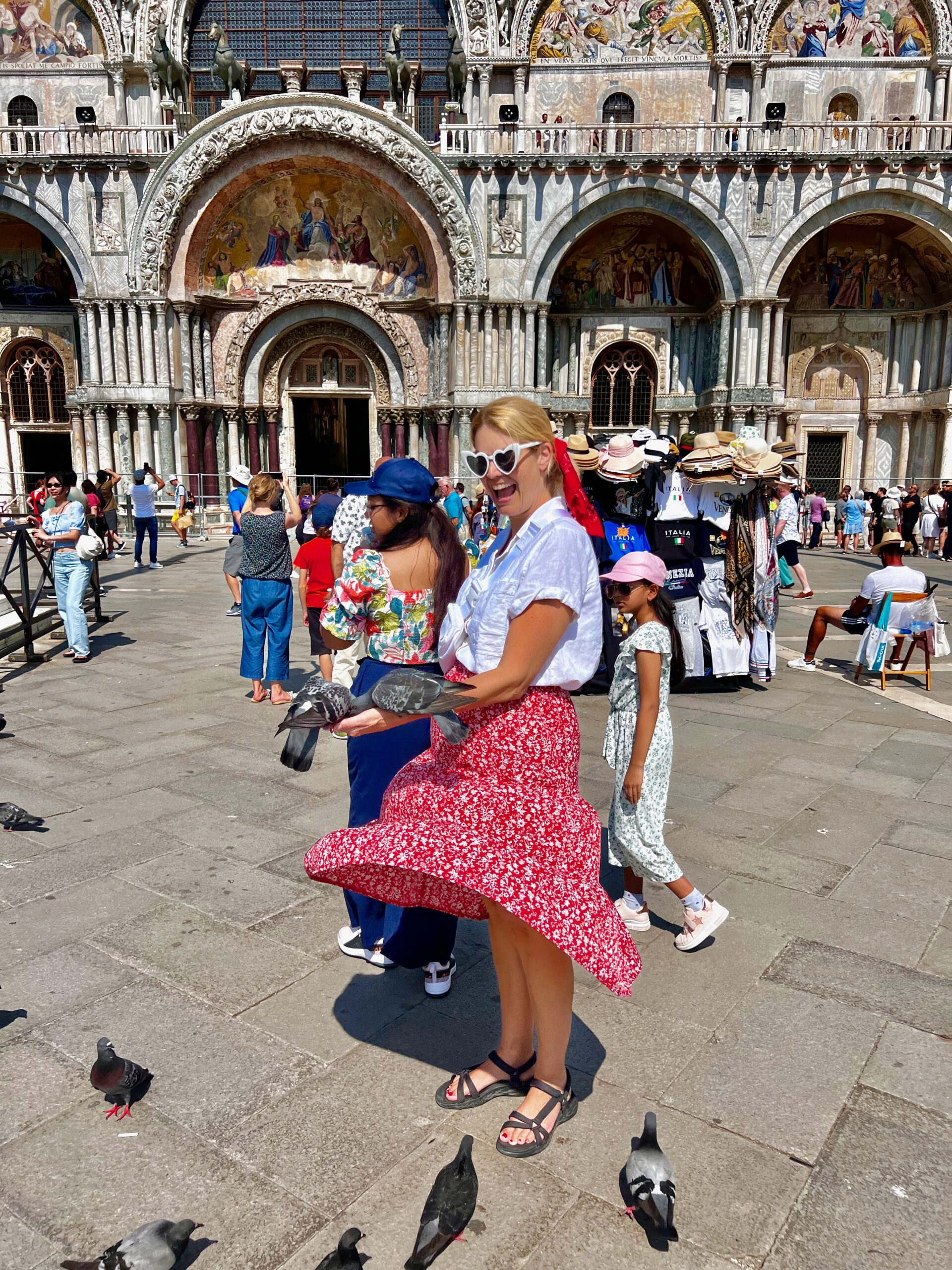 Take a Gondola ride
You'd be hard-pressed to see a photo of Venice and it not feature a gondola. This is because a gondola ride is a Venice must-do for anyone visiting. It is something very unique to the vibe of Venice. Besides, it's only 80 euros for a 30-minute ride during the day and 100 for a 30-minute ride at night. You can board the gondolas at various bridges throughout — you'll know them when you see them. The rides take you through the quiet charming canals. It's a wonderful way to see the city and a quintessential Venice experience.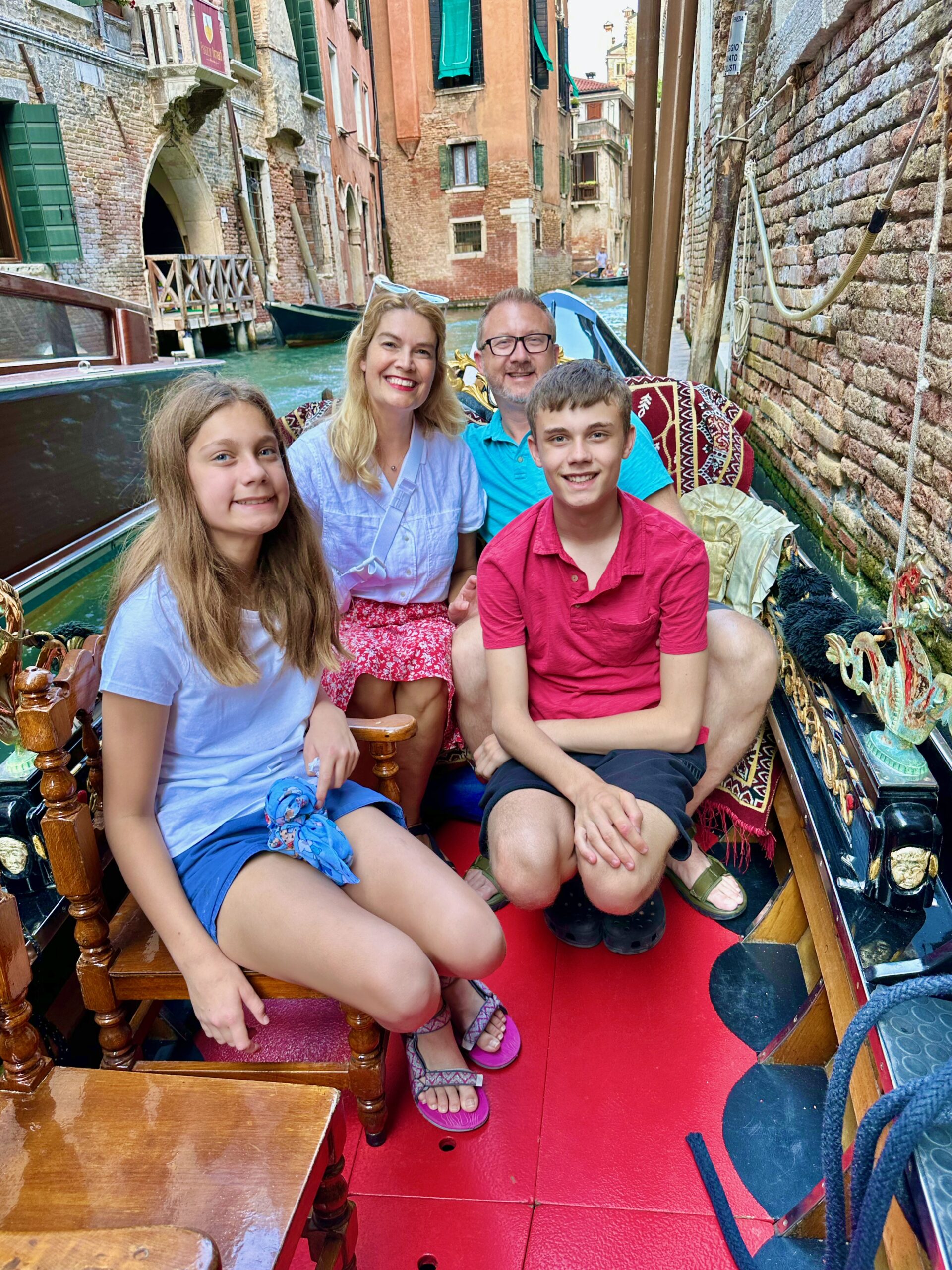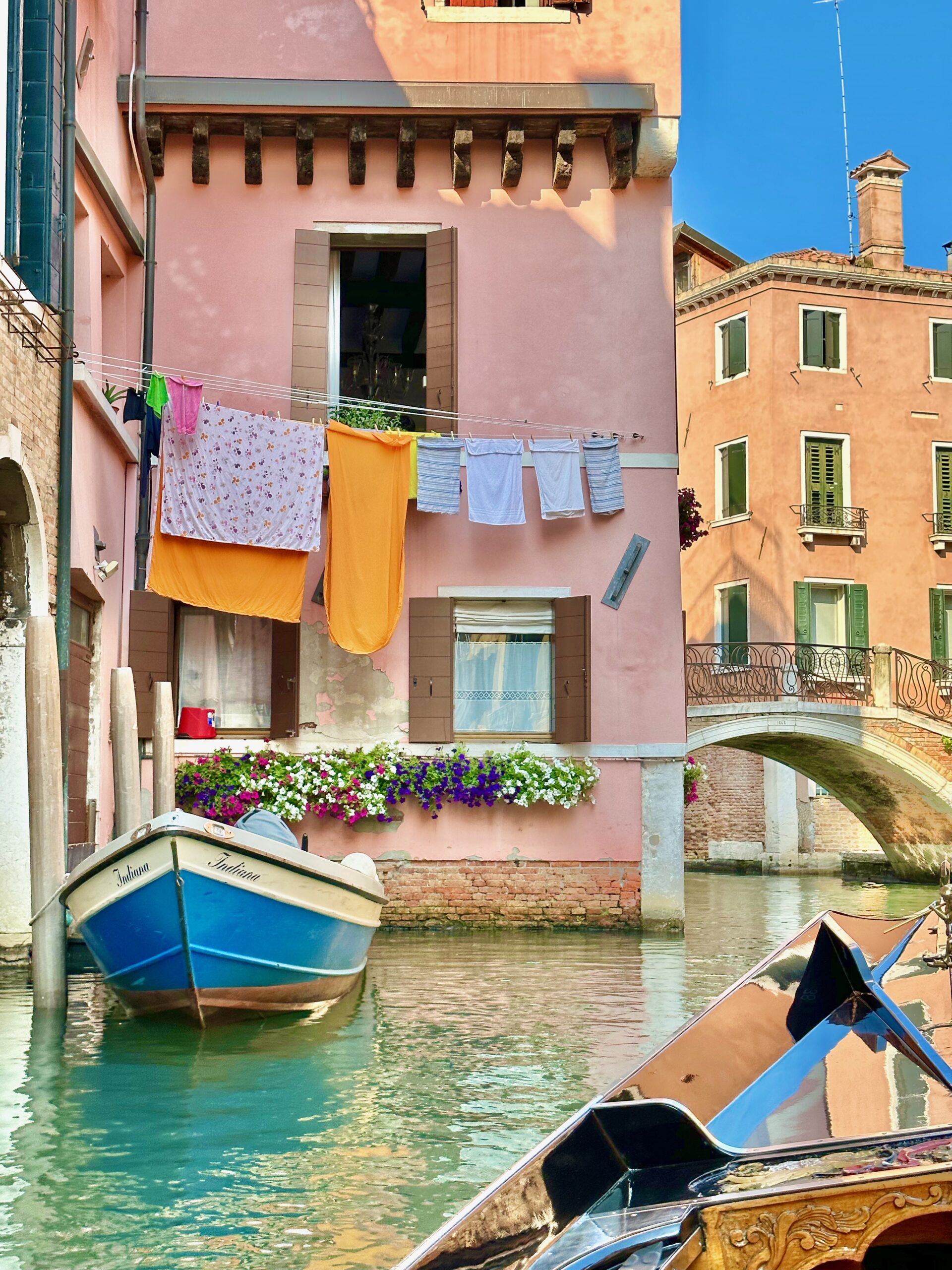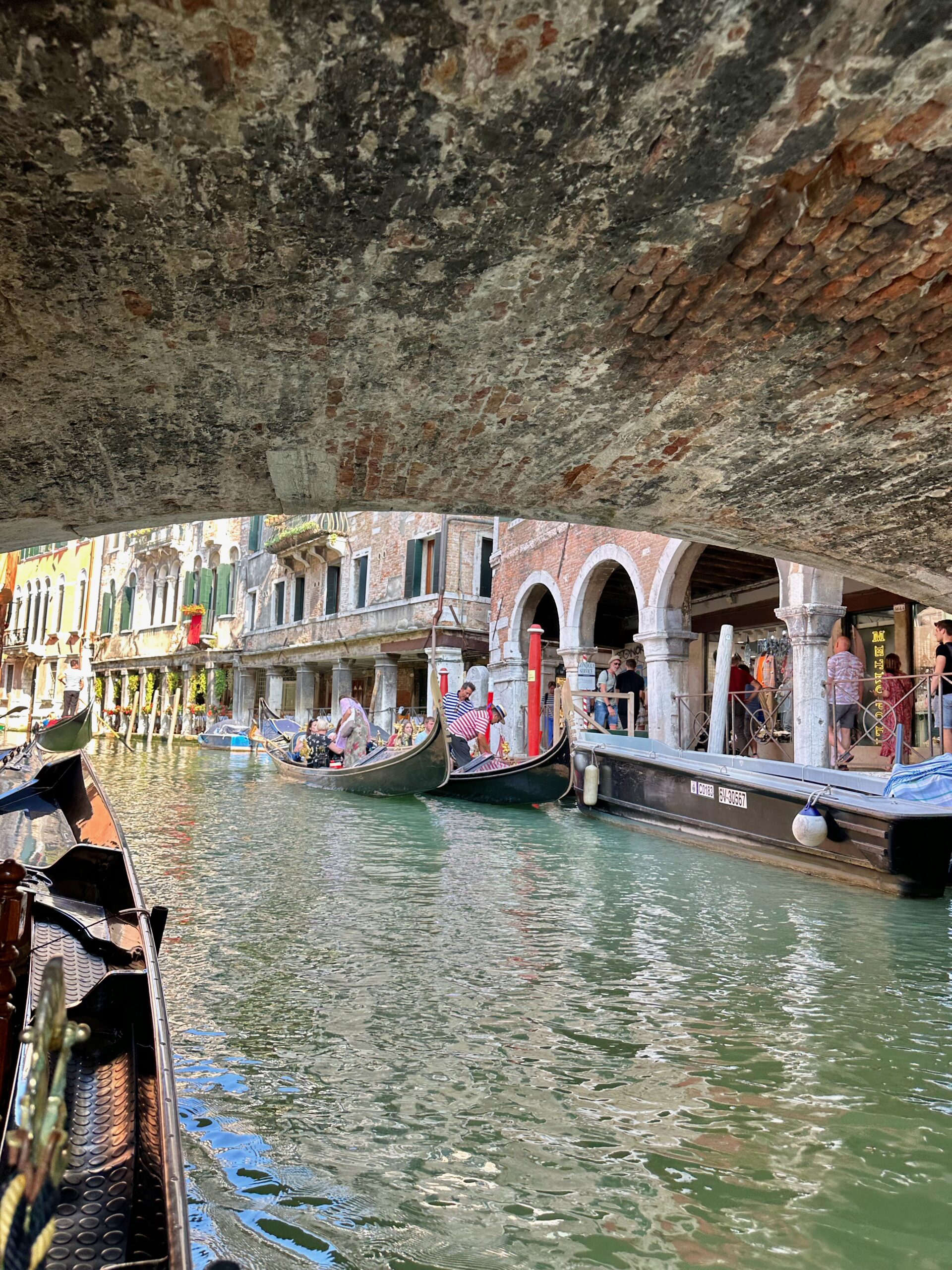 Try Cicchetti
They say "When in Rome do as the Romans do," so similarly, "When in Venice eat as the Venetians do." Well, the Venetians eat Cicchetti. Cicchetti is traditional Venetian small plates or finger food. We ate at Osteria Ae Forcoe. It was recommended by our bed and breakfast host. Everything we had at Osteria Ae Forcoe was absolutely delicious. I would highly recommend making a point of seeking it out and grabbing a bite to eat.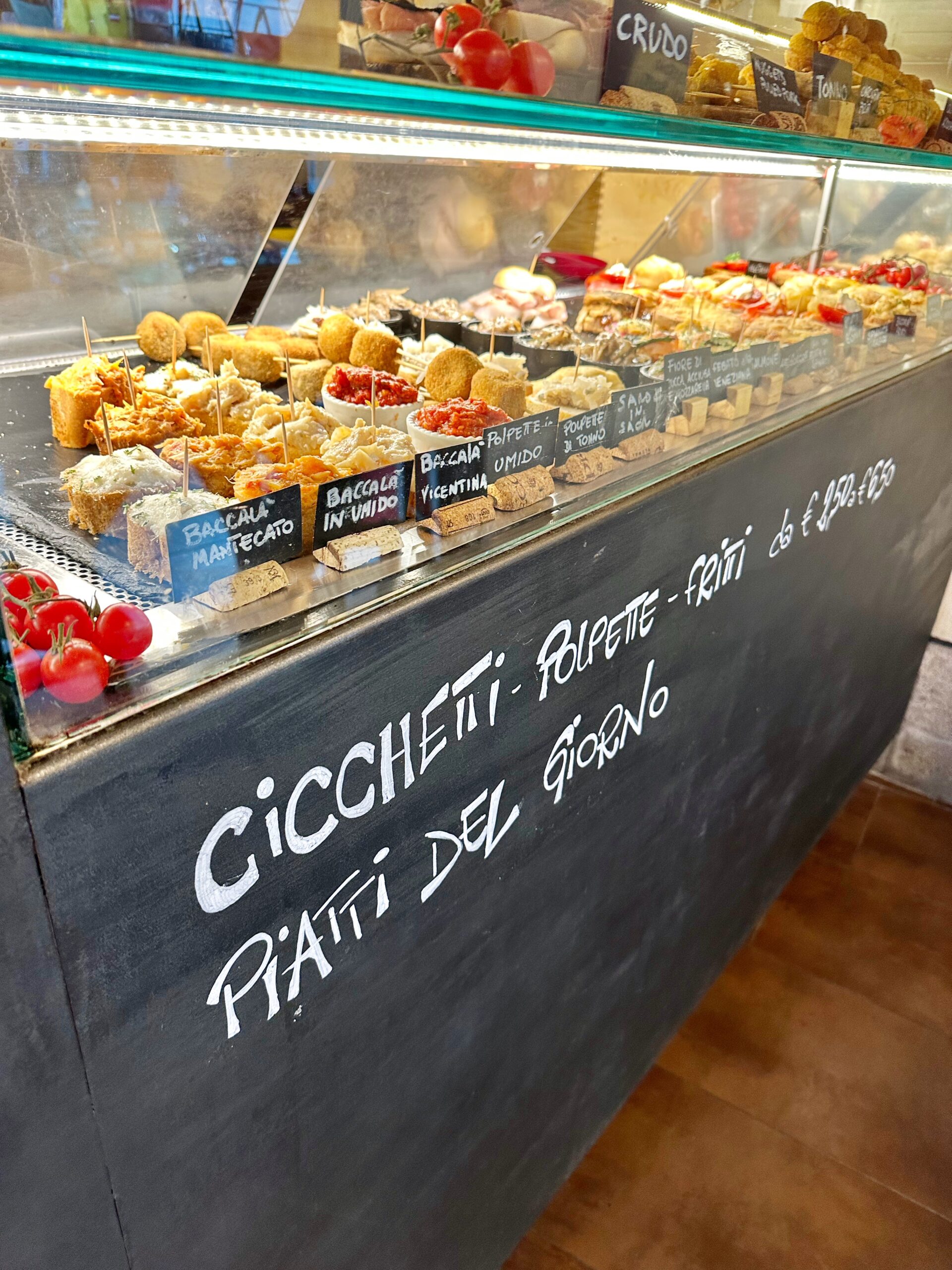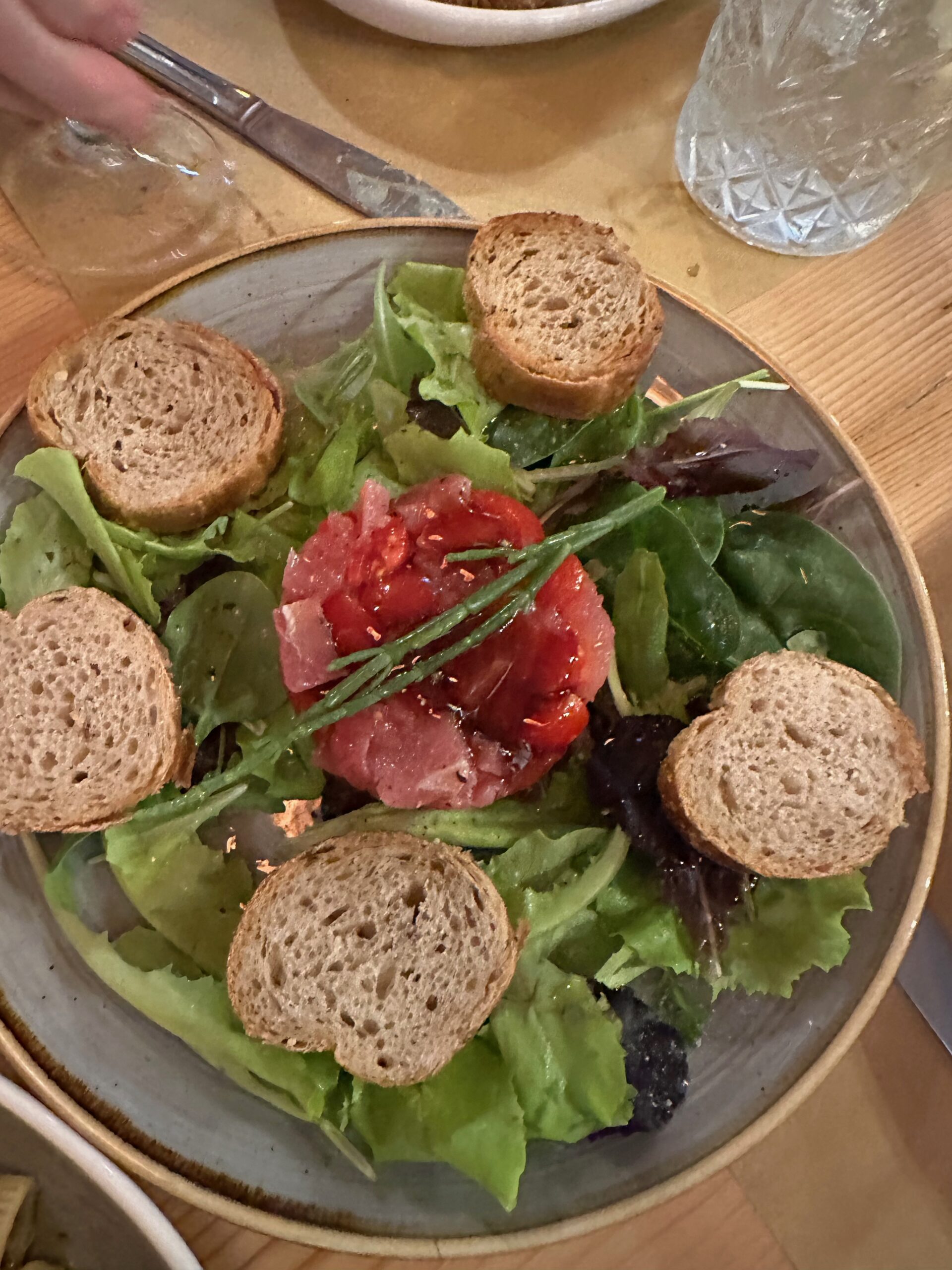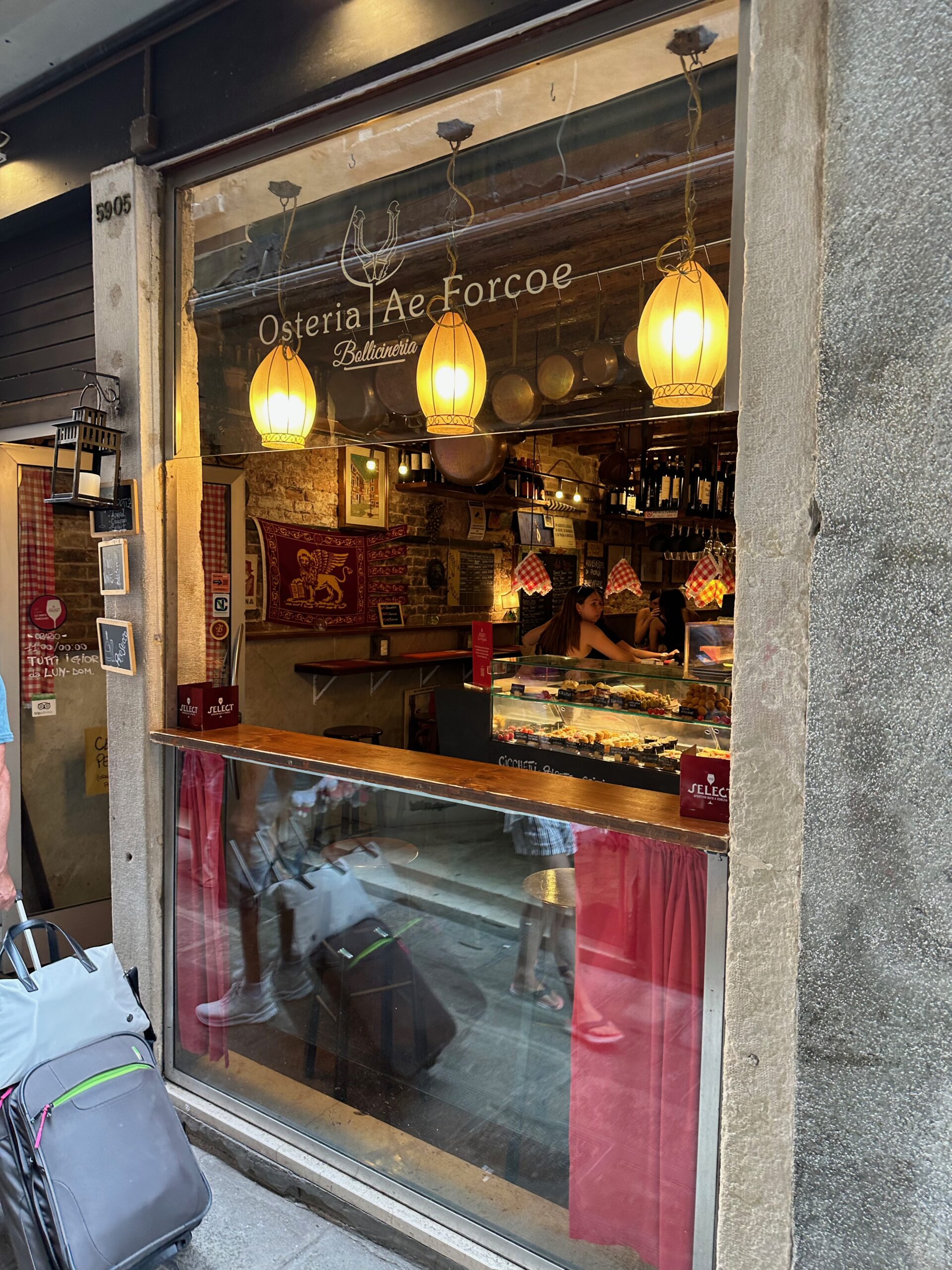 Get lost
This one is pretty easy to accomplish. Just walking the narrow streets of Venice is an excursion in itself. Walking around and getting lost is one of my favorite things to do here. There is so much to see and discover in this city which consists of 118 small islands linked by 400 bridges.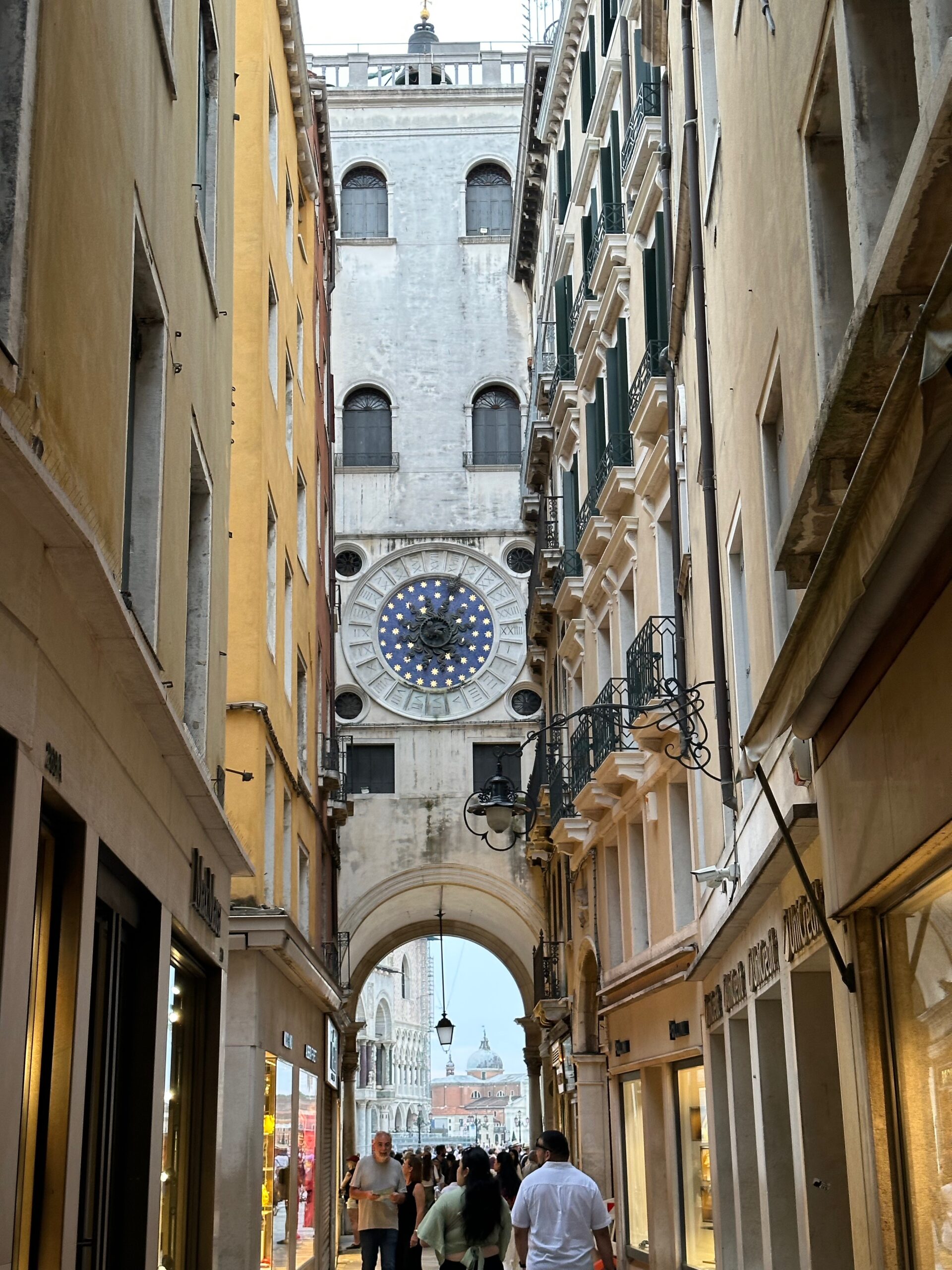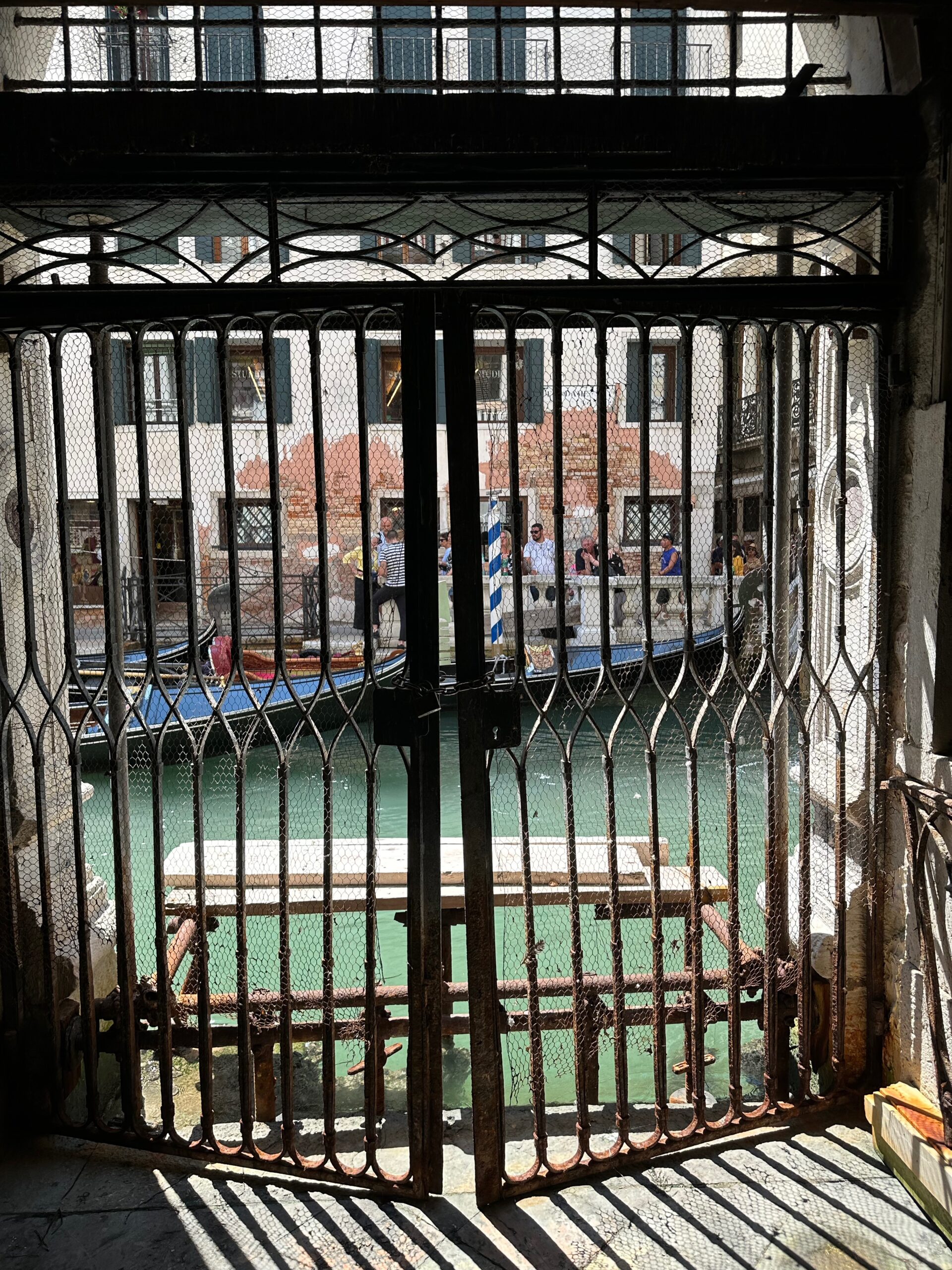 Rialto Bridge
Our bed and breakfast was located near the Rialto Bridge, so the bridge was one of the first places we visited after arriving. The Rialto Bridge is the oldest of the four bridges that cross the grand canal. It was the first stone bridge to span the grand canal, and it is made of a single arch — quite a marvel. It's a beautiful site to see and a fun place to do a little bit of shopping. The bridge is filled with little shops offering glassware, masks, linens, and lace. While it can get a bit busy around sunset, we had no problem finding great views and photo ops.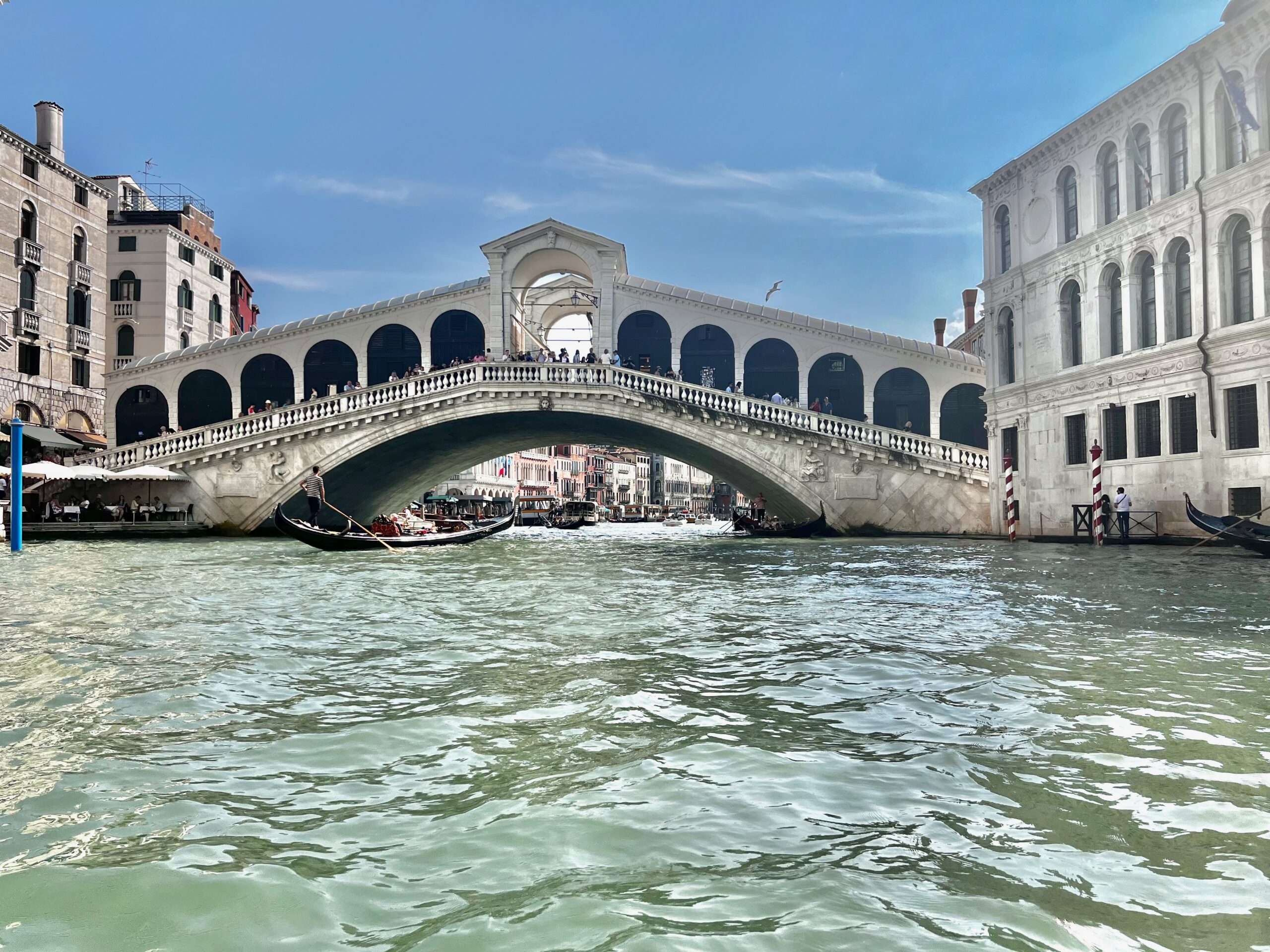 Bridge of Sighs
The Bridge of Sighs can be found along the grand canal. This bridge connects the interrogation room of the Doge's palace to the prison. It is said the Bridge of Sighs is where unlucky prisoners got their last look at the outside world before entering the prison. It's best to visit as a tourist and not a prisoner!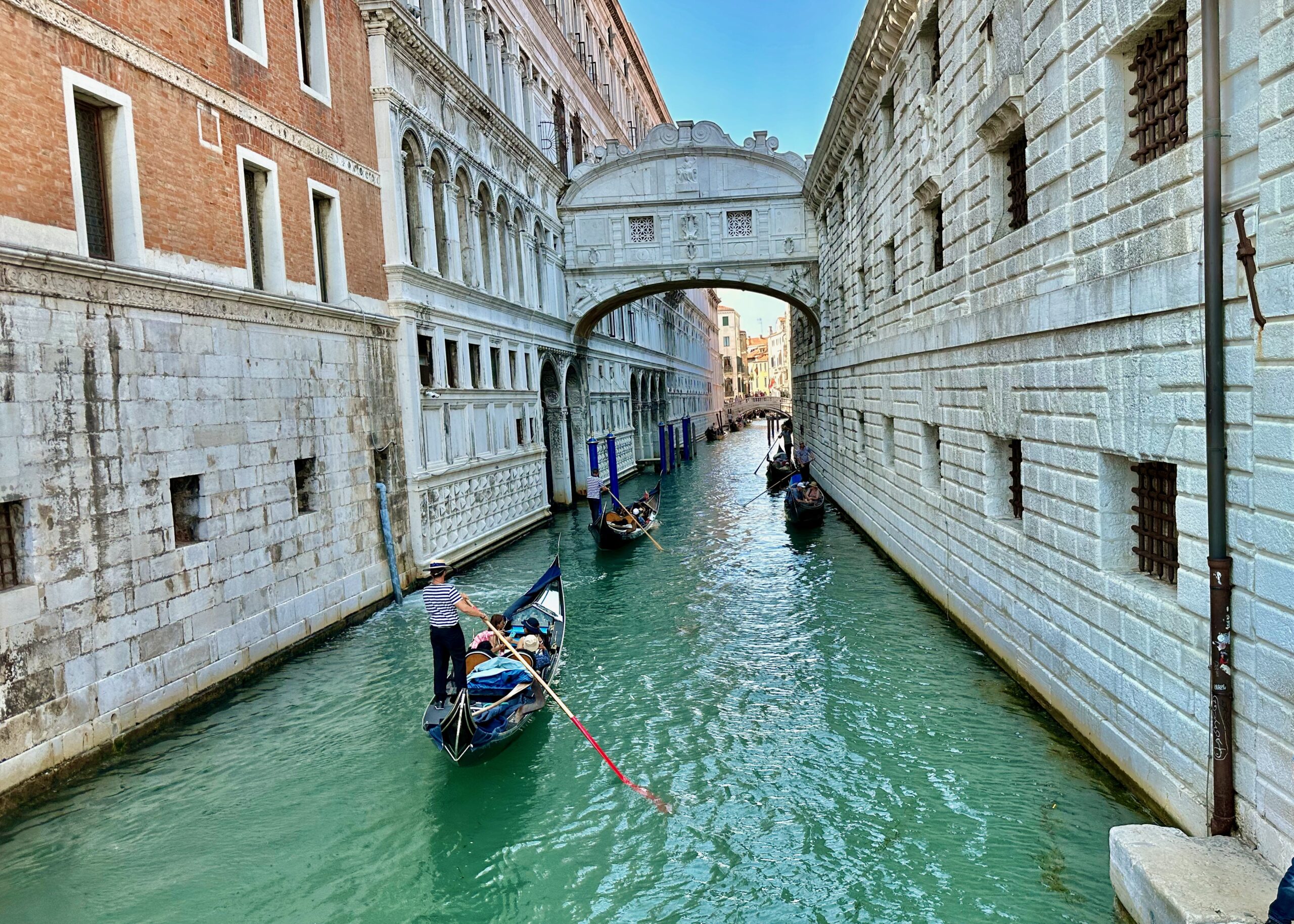 St Mark's Basilica
St. Mark's Basilica is located on the eastern end of St. Mark's Square. This remarkable structure was built in the 9th century to originally house the remains of Saint Mark, whose body was smuggled in from Egypt by Venetian Merchants. The inside of the Basilica is adorned with golden mosaics that are simply a feast for the eyes. It is an incredible experience not to be missed. And, don't worry, while the line can look long, it moves quickly. A best practice for many attractions in Italy is to check the dress code — they won't let you in if you aren't dressed appropriately.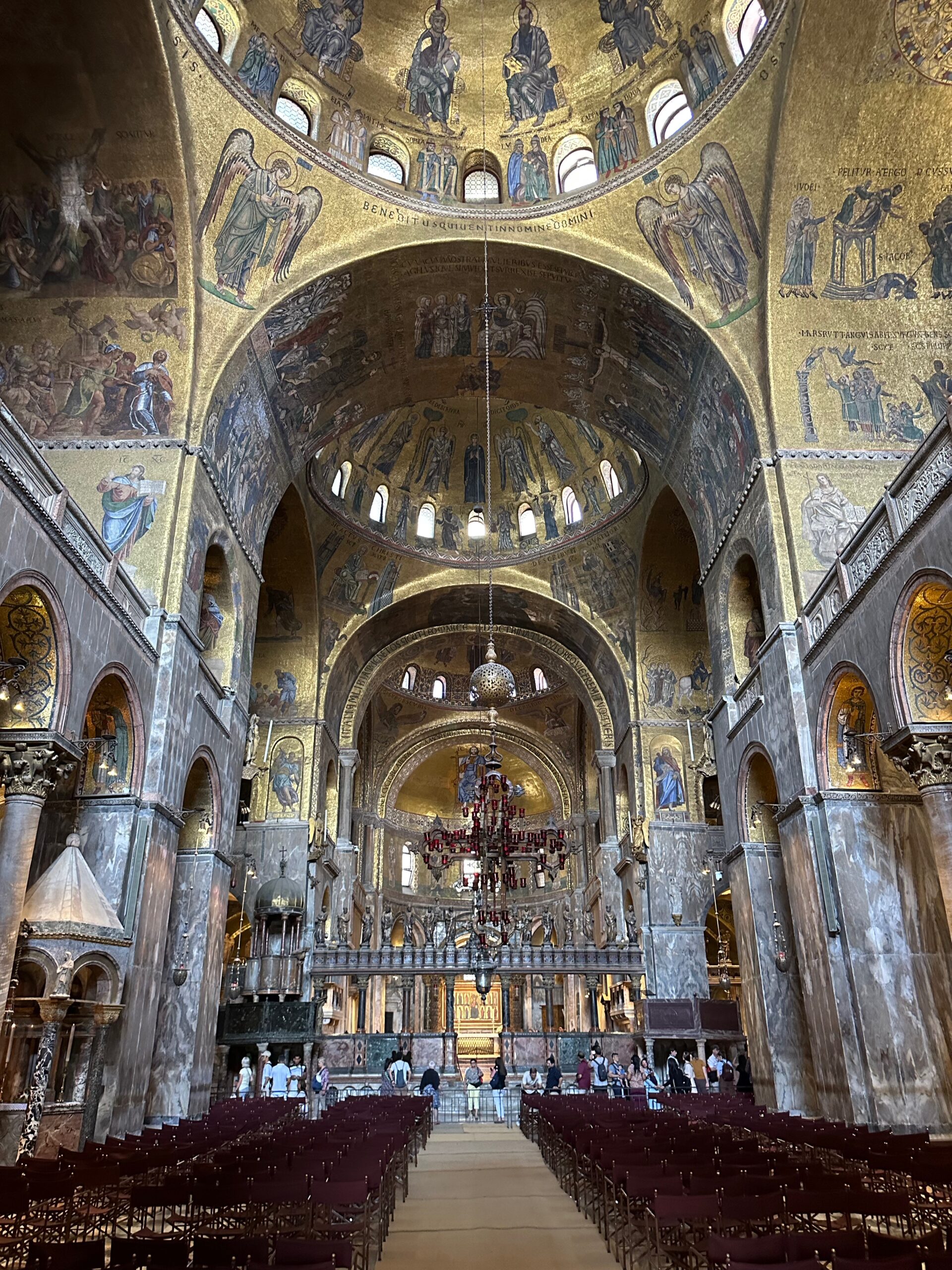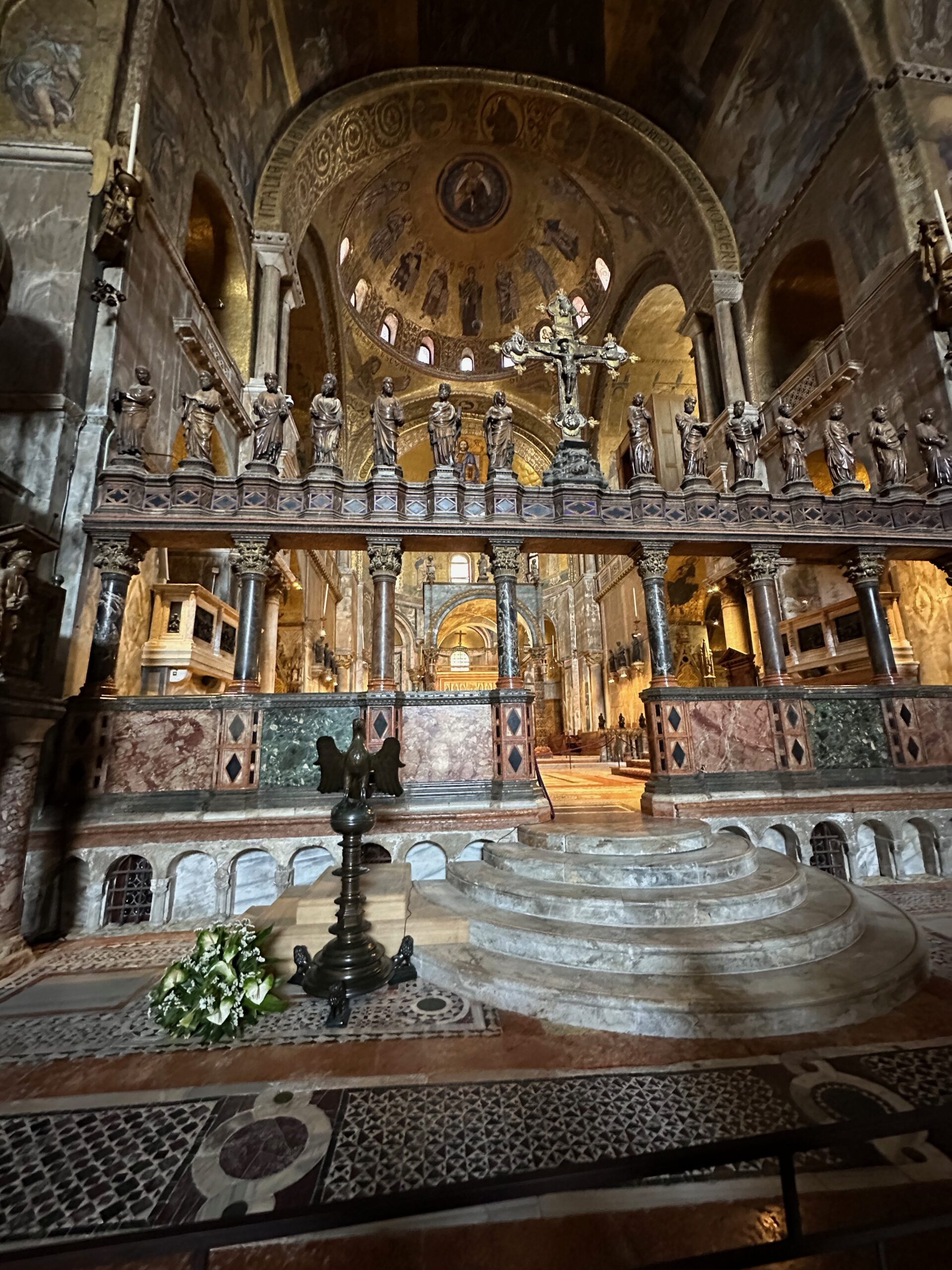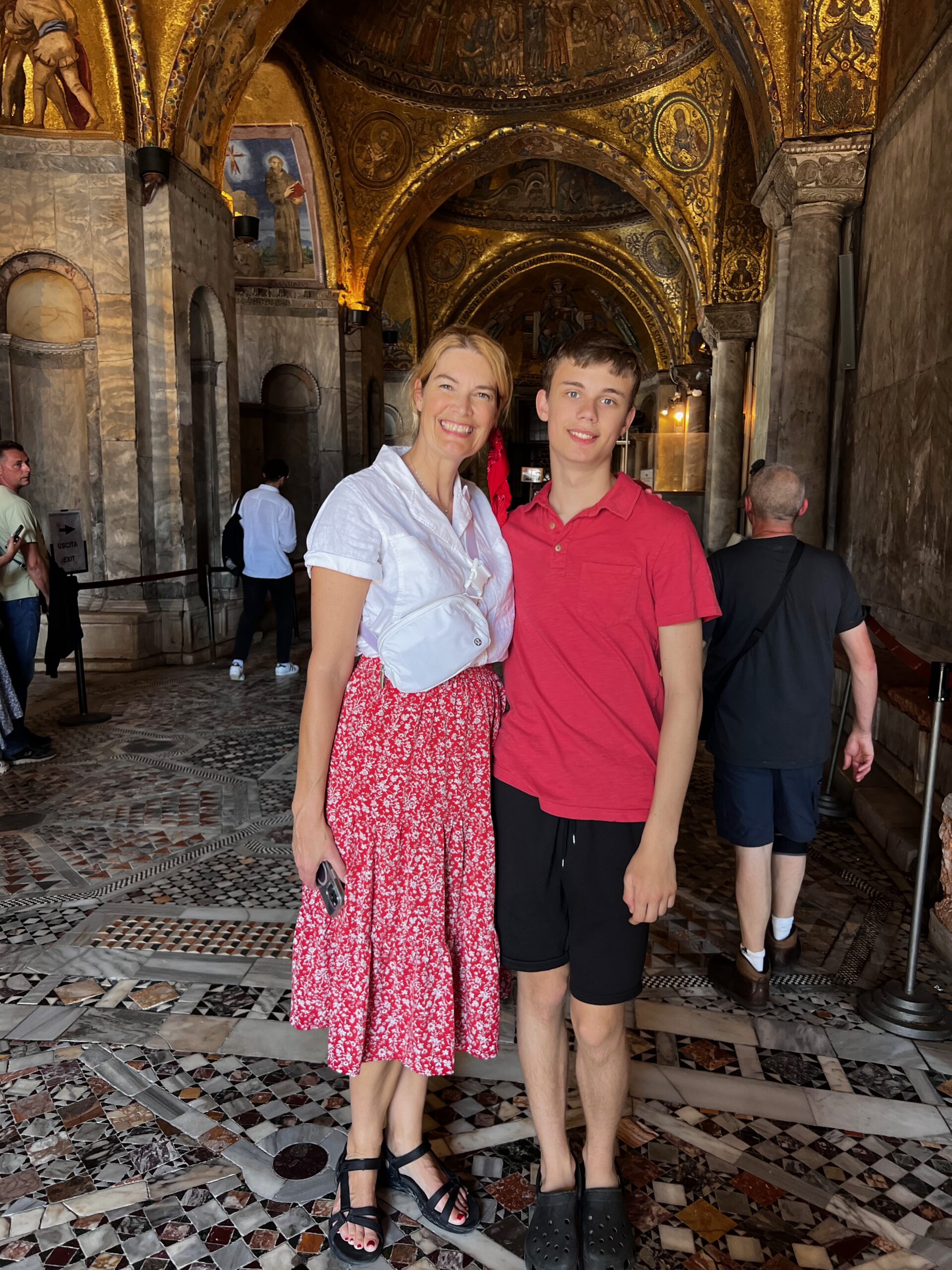 You are likely to need a pick-me-up from all the walking, so grab an espresso at the oldest coffee house in continuous operation in Italy. It is also one of the oldest coffee houses in the world. The inside is beautiful, and one of the above-mentioned orchestras plays right outside of it in the evenings. Yum!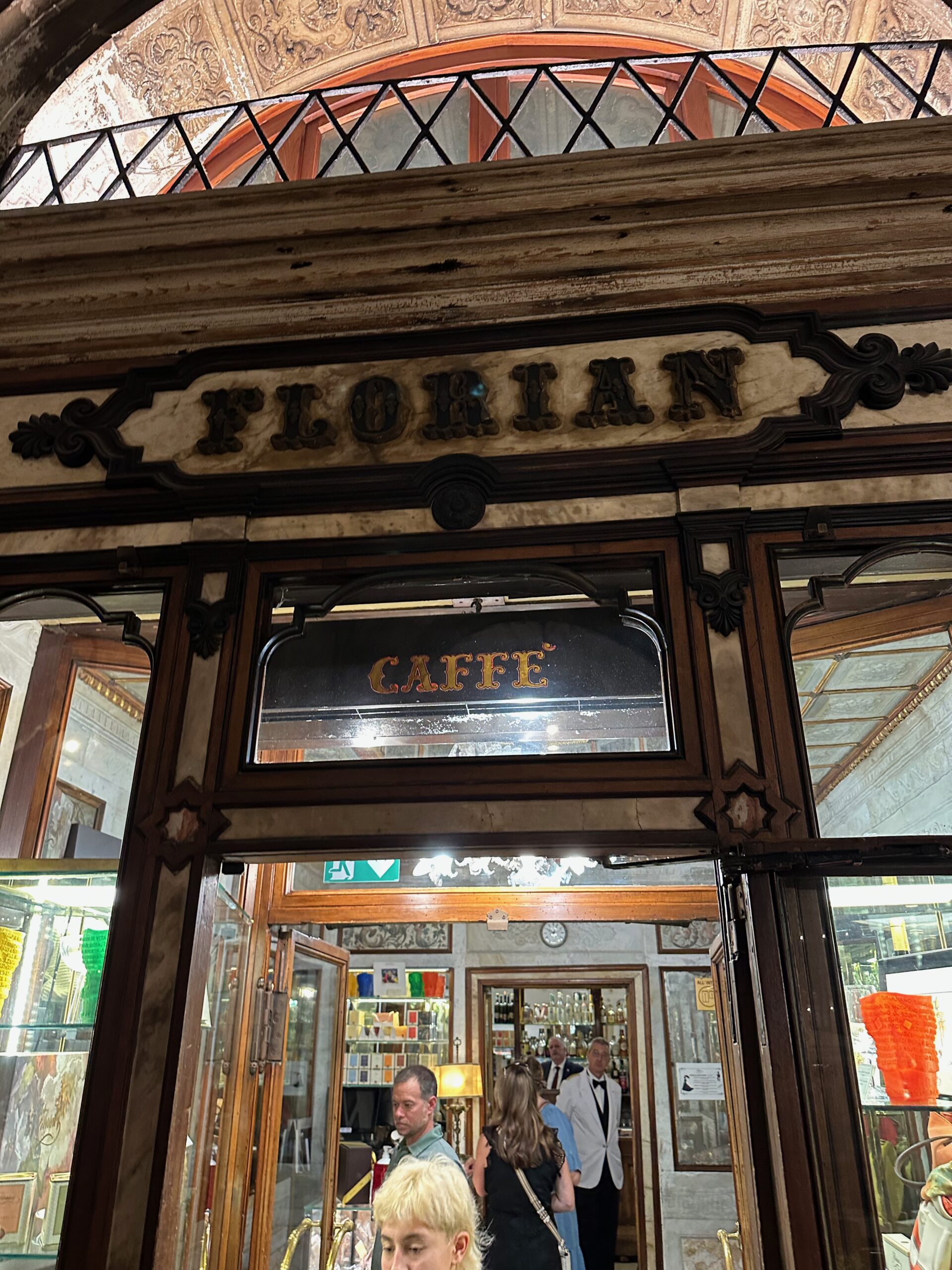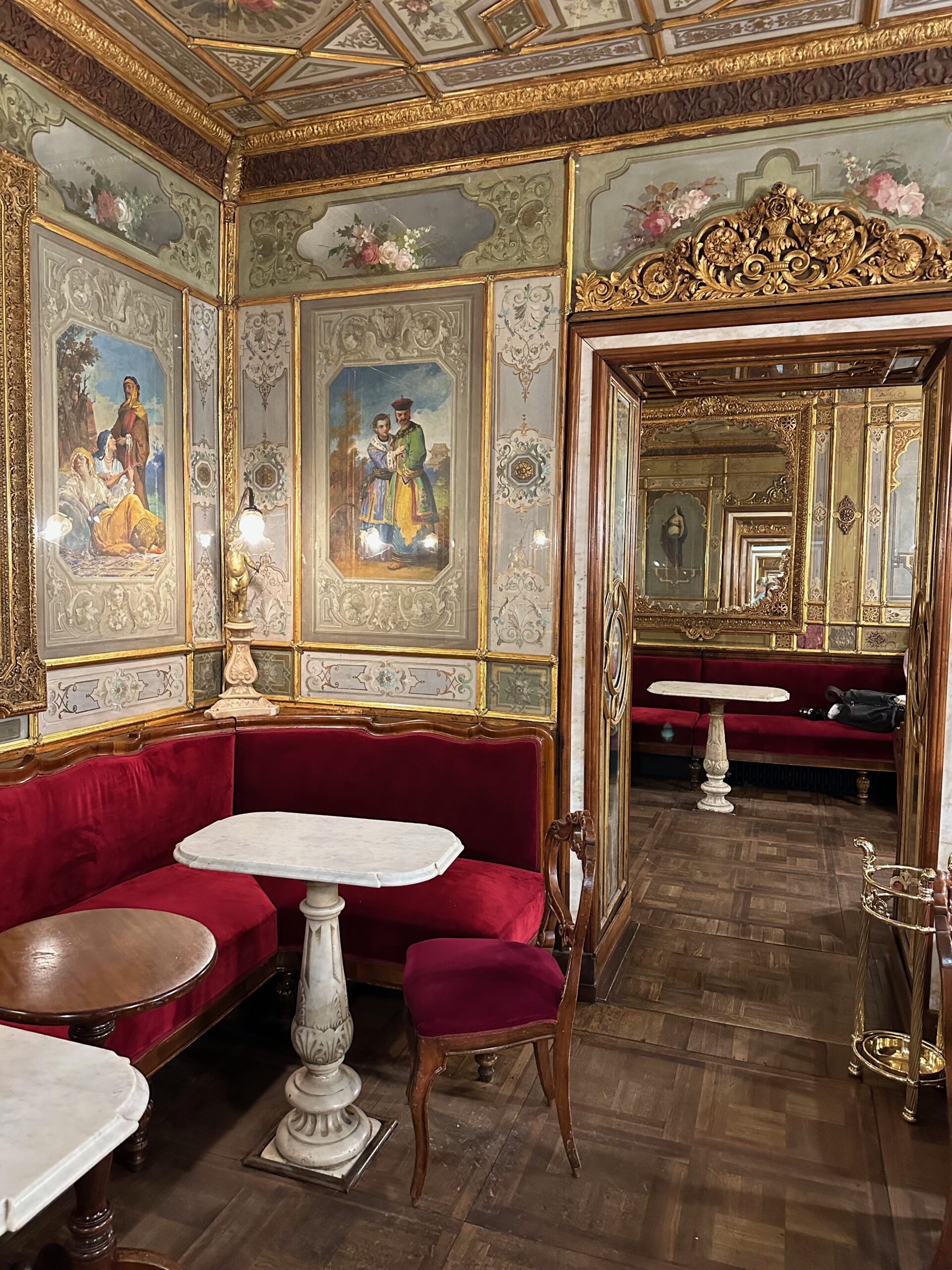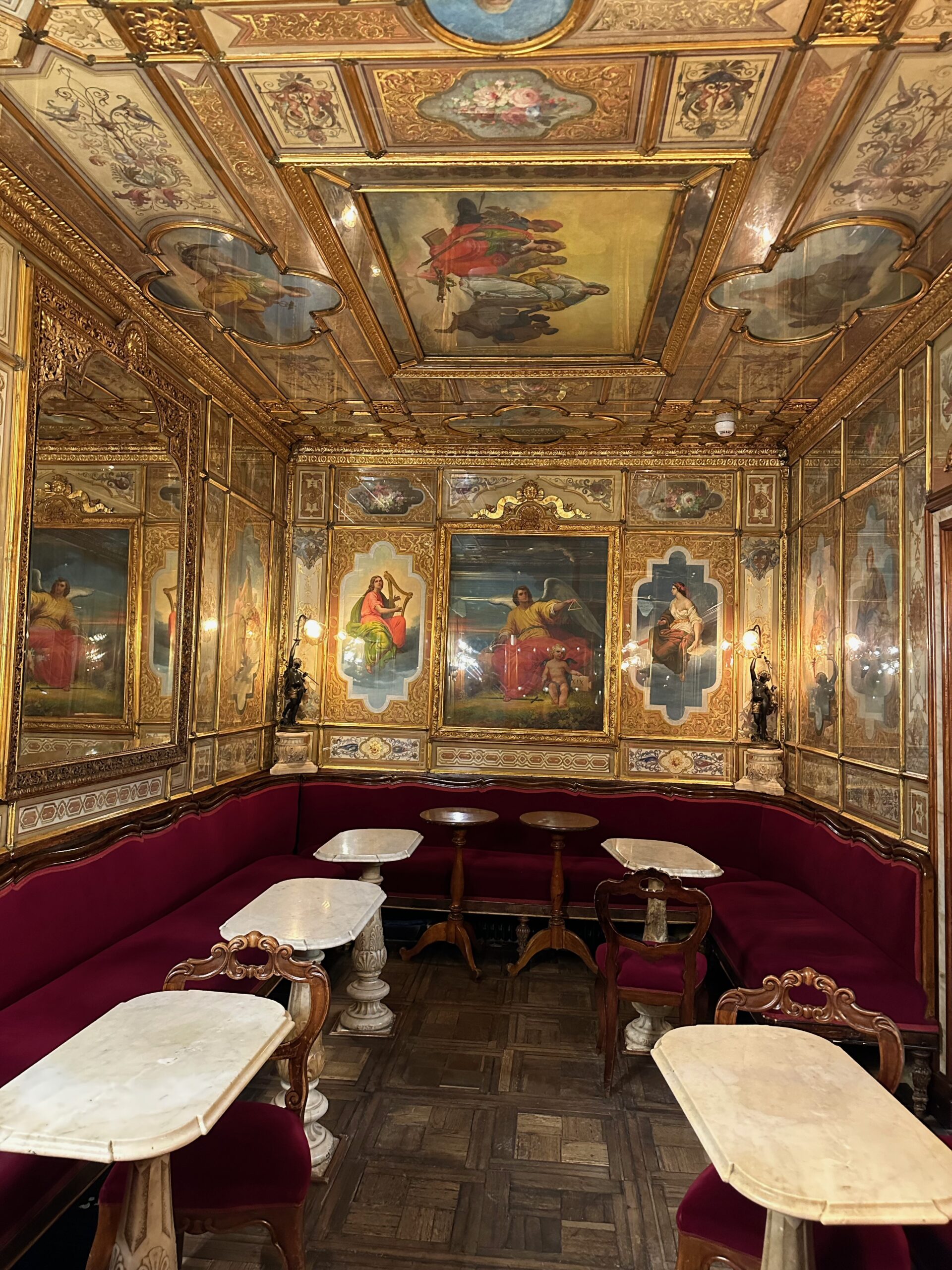 These were all some of the things we saw and did during our visit to Venice. There are so many other sites and activities that we didn't even get the chance to do on this trip.  I guess that means we just might have to visit again.  If you want to read more about our Europe family adventures check out my post on our Ultimate Three-Week Itinerary.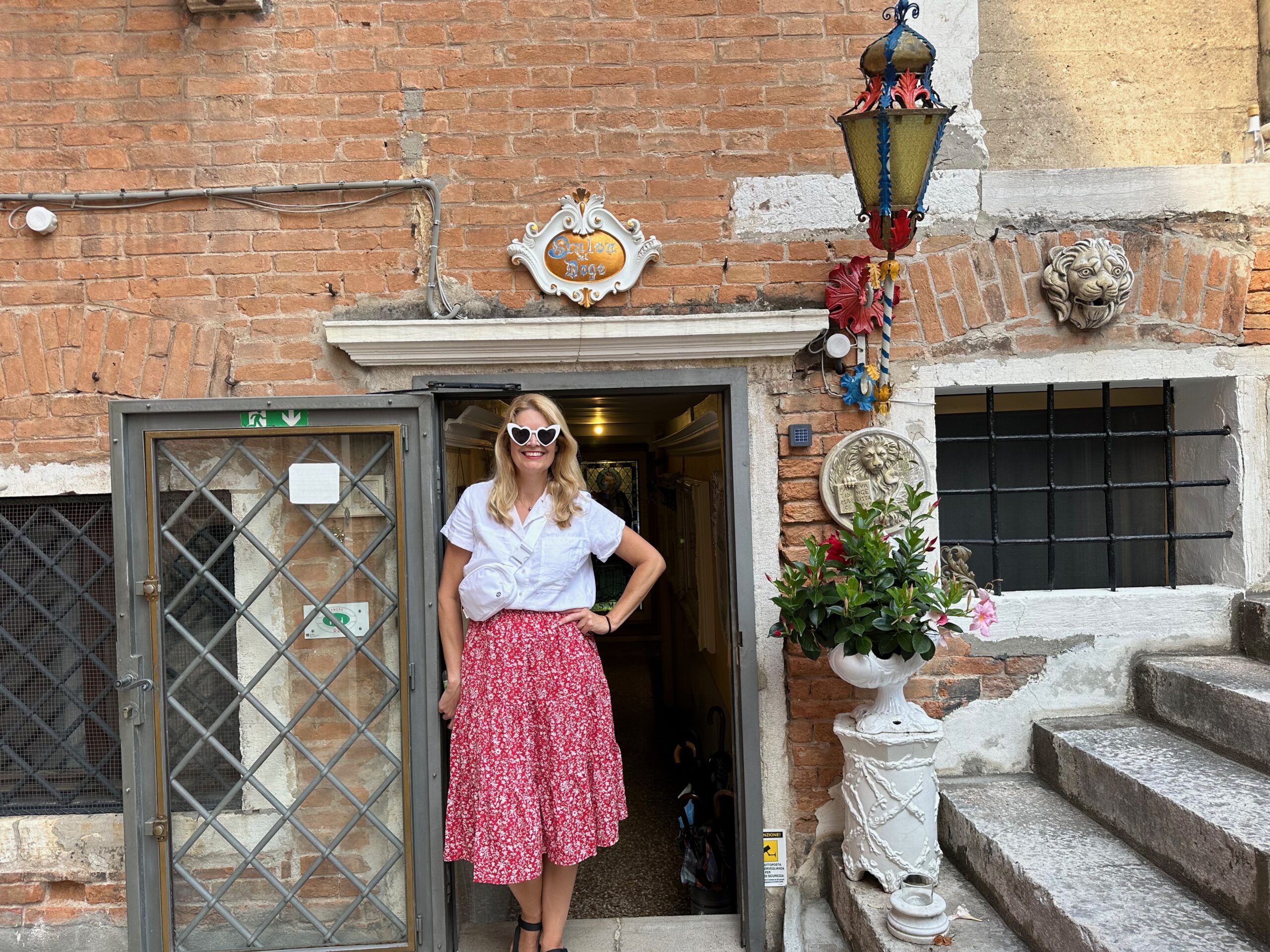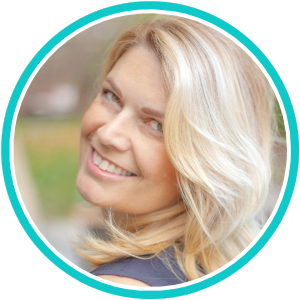 Mom of two and seeking sanity in the everyday. Let's chat about family, school struggles, travel, and living our best life. Located in the San Francisco Bay area.