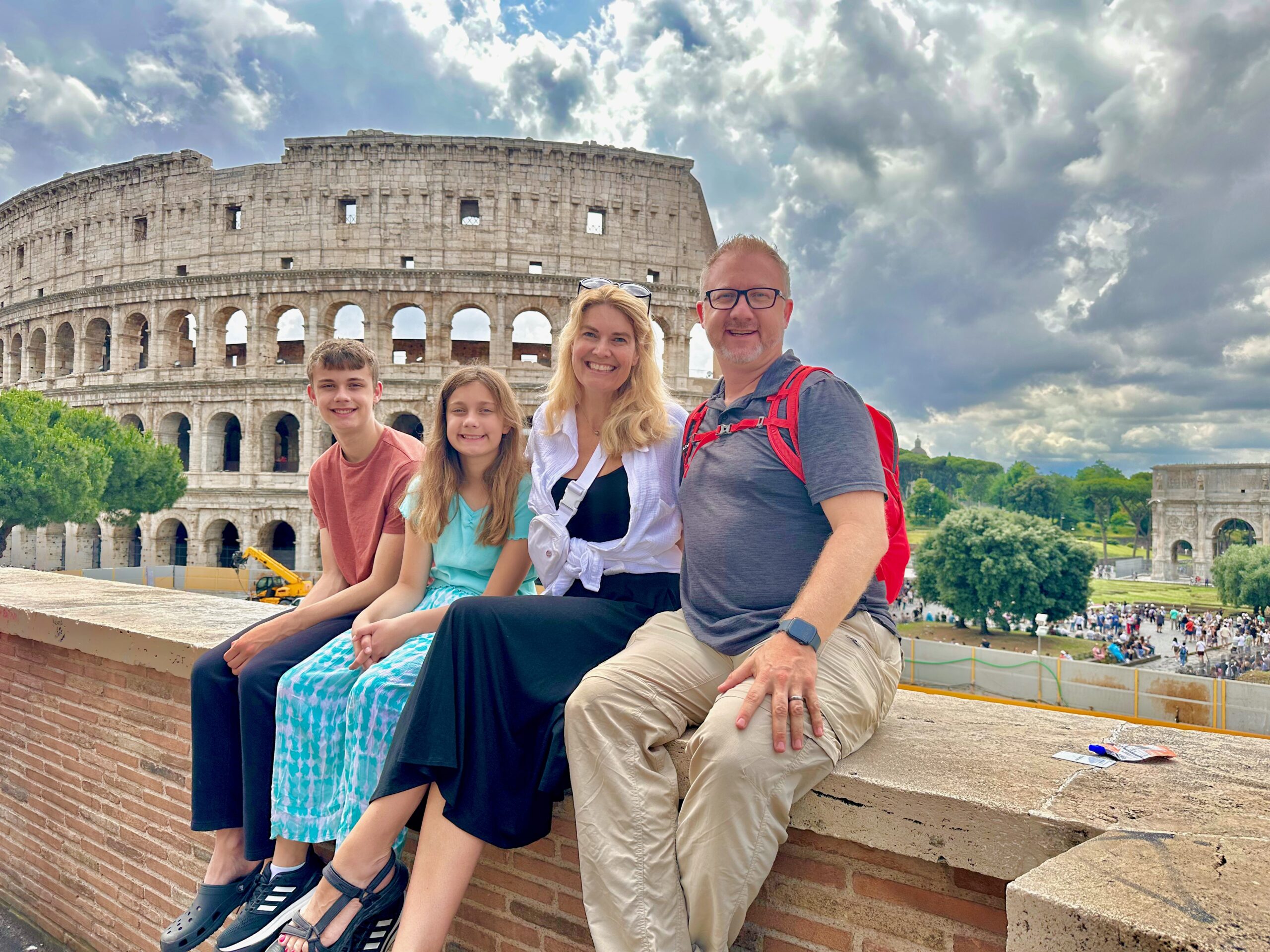 Bucket-List Family Trip
Our family recently embarked on a 26-day, bucket-list, vacation. We spent 21 days in Europe and five days in the Florida Keys on the way back home to California.  We were packed with only our carry-ons, backpacks, and an optimistic sense of adventure. This was our first time traveling to Europe with the kids.  I originally wanted to take this trip when my kids were a little younger, but as it turned out their current ages of 12 and 15 couldn't have been more perfect for a trip like this.
At these ages, they were both old enough to appreciate the places we were seeing, and they had the endurance and stamina to move around from place to place without it being a problem.  We moved around a good number of times staying in six different cities within three weeks.   I learned that at these ages, moving around works well as teens and tweens tend to get bored pretty fast.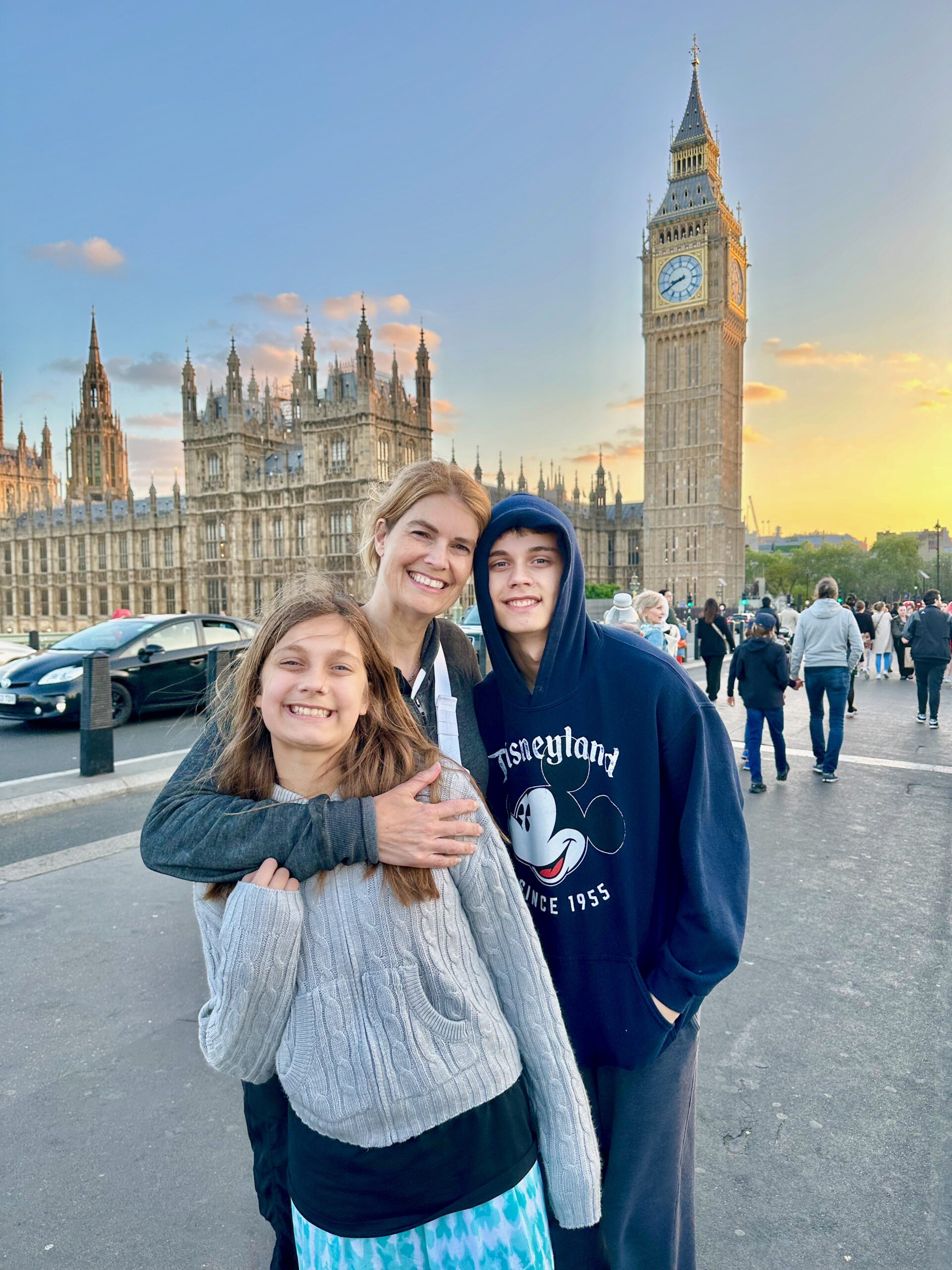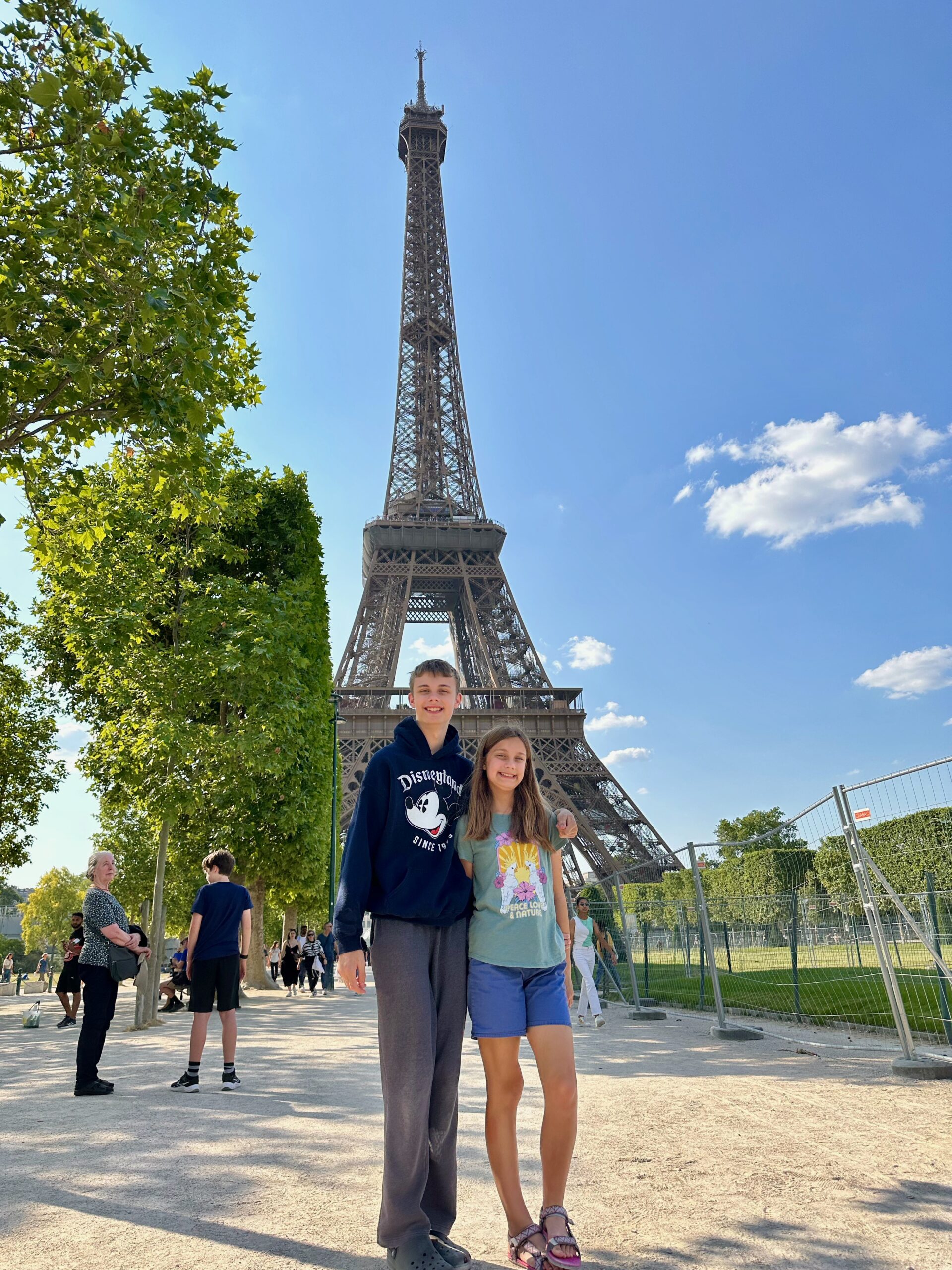 Where we went
We started our journey in London and then took the Eurostar over to
Paris
. After Paris, we spent two fantastic weeks touring Italy.  We started in Venice, made our way over to Cinque Terre,  then down to Rome, and finally ended on the Amalfi Coast.
I tried to plan the trip so we stayed a minimum of three nights in each location.  Still, we stayed four nights in places like Rome and the Amalfi coast.  Rome deserves four nights and it and the time and effort it took to travel to Amalfi wouldn't have paid off with less than four nights.  Honestly, I wish I could have given every location at least four nights, but we had to work with the time constraints we had.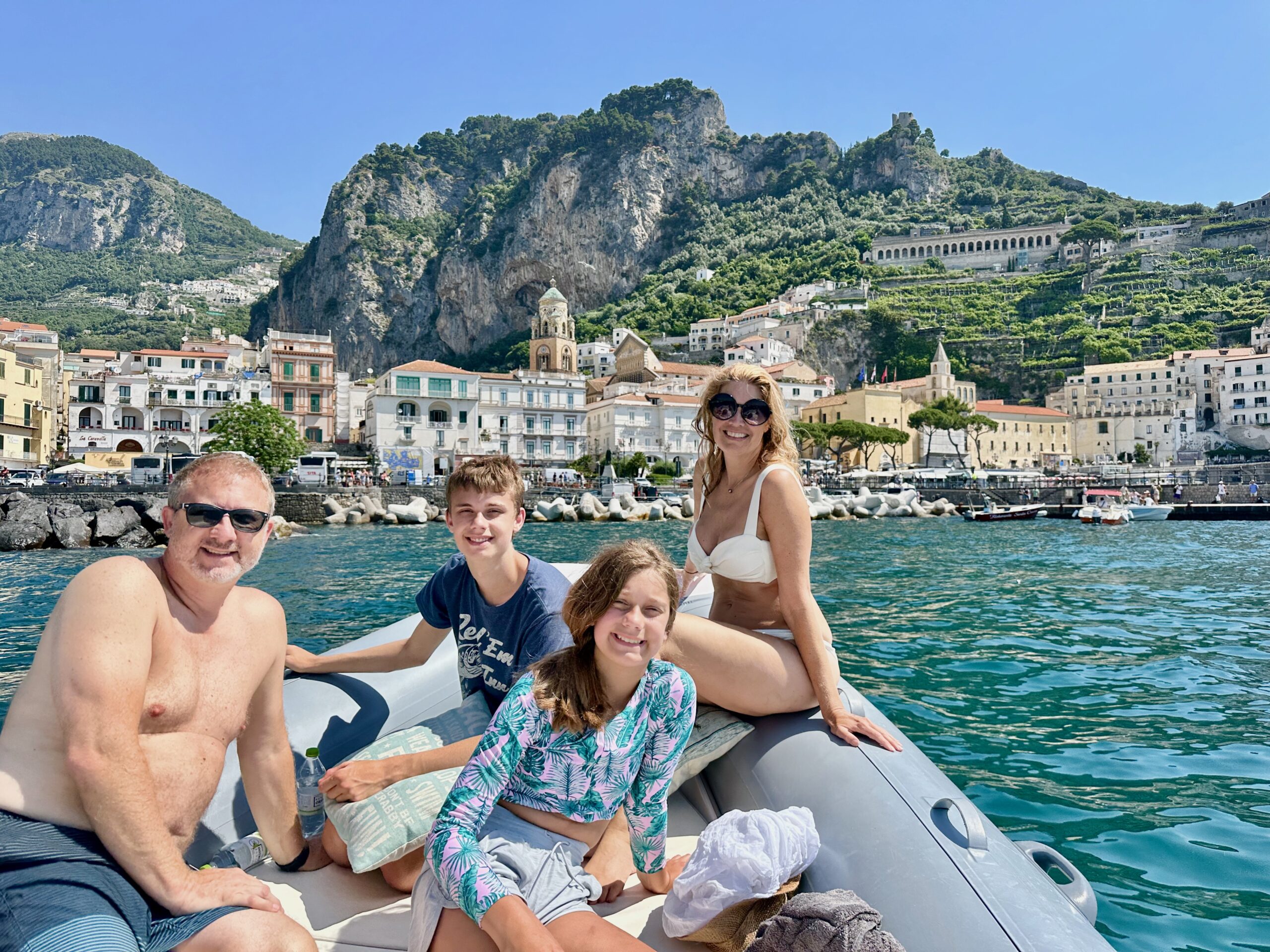 Keeping Costs Down
Traveling to Europe with the kids can get costly, and keeping costs down on an extended trip like this was tough. One key to costs savings was that I used miles for the main international flights. In addition, I tried to be strategic as to the type of lodging in which we stayed.  We stayed in a variety of places ranging from hotels to bed and breakfasts to private rentals like Airbnb.
Getting things booked early was also critical to getting the lodging we needed at reasonable prices.  Our family's favorite type of accommodation was probably the private Airbnb rental because it gave us extra space to spread out a little.  We didn't really start staying in rentals until the second half of our trip, so we were all delighted to have some extra space after spending the first week or so together in hotel rooms.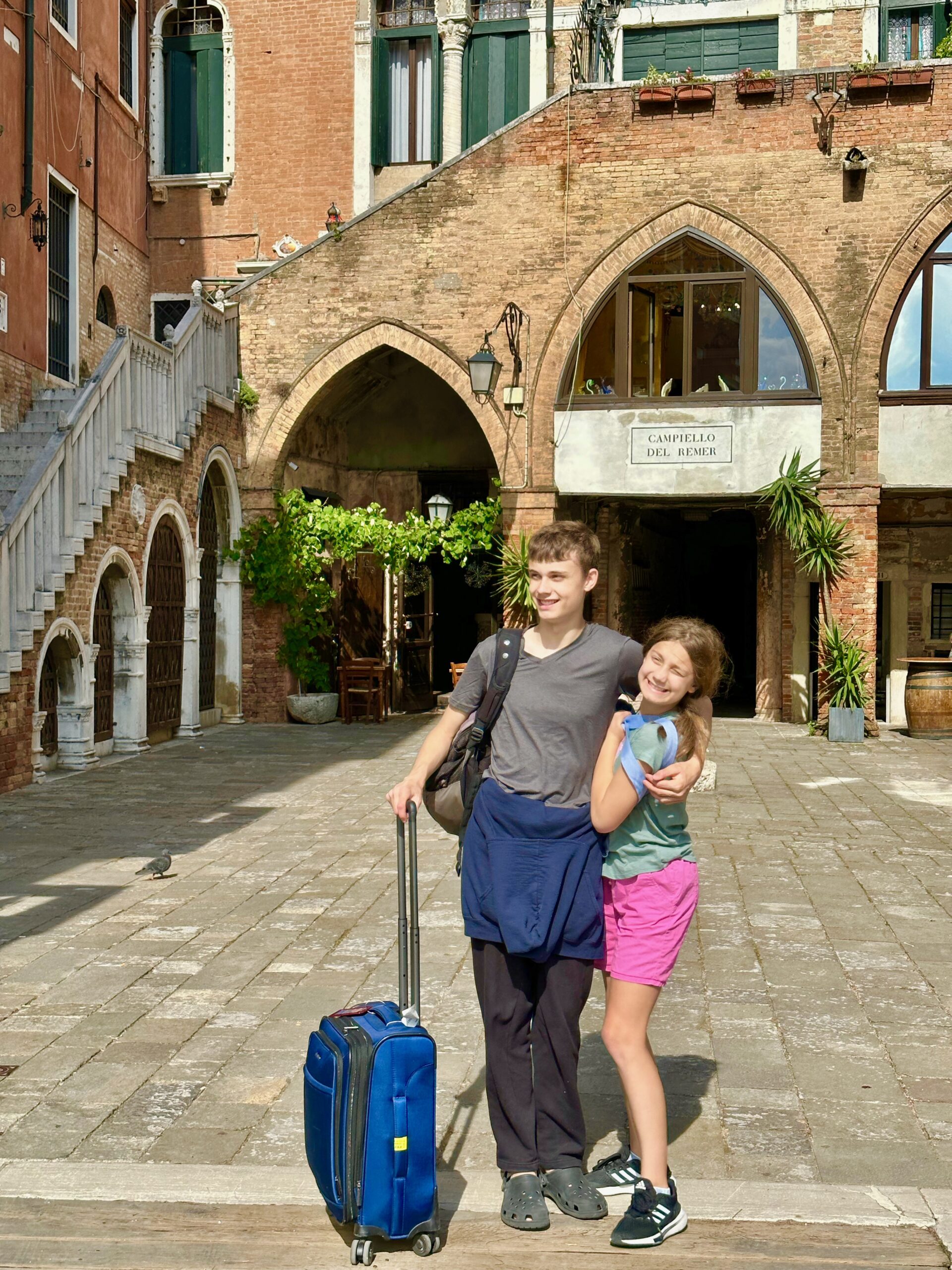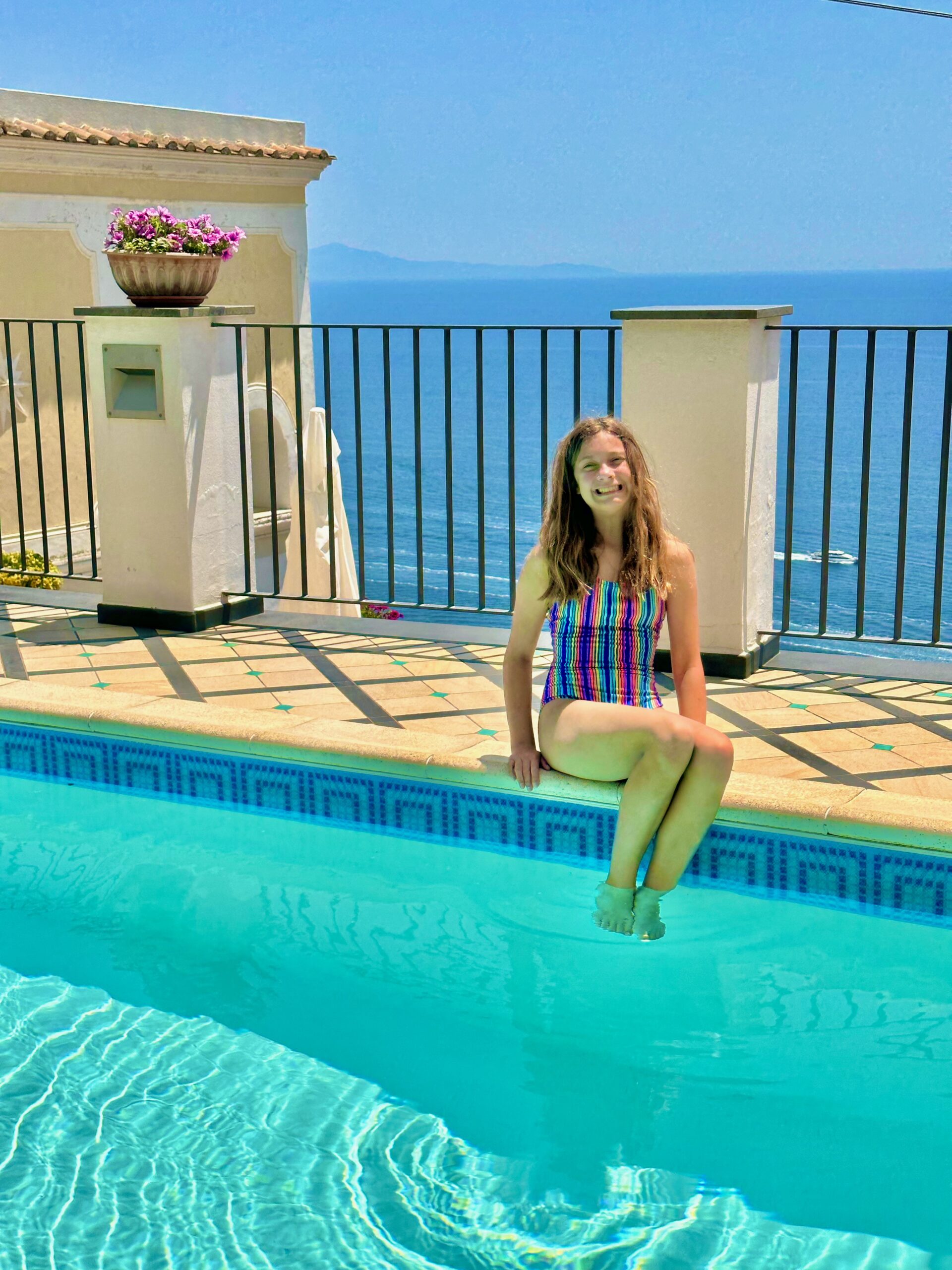 I have listed our entire 22-day itinerary through Europe with the kids below.  We did have a random night that we spent in Madrid, but sadly we weren't able to really see the city. As mentioned, we used miles to offset the cost of this adventure.  In order to leverage our frequent flier miles, we needed to fly out of Madrid.  I would have preferred flying from Italy as that would have given us an extra night, but we were at the mercy of our miles and free flights.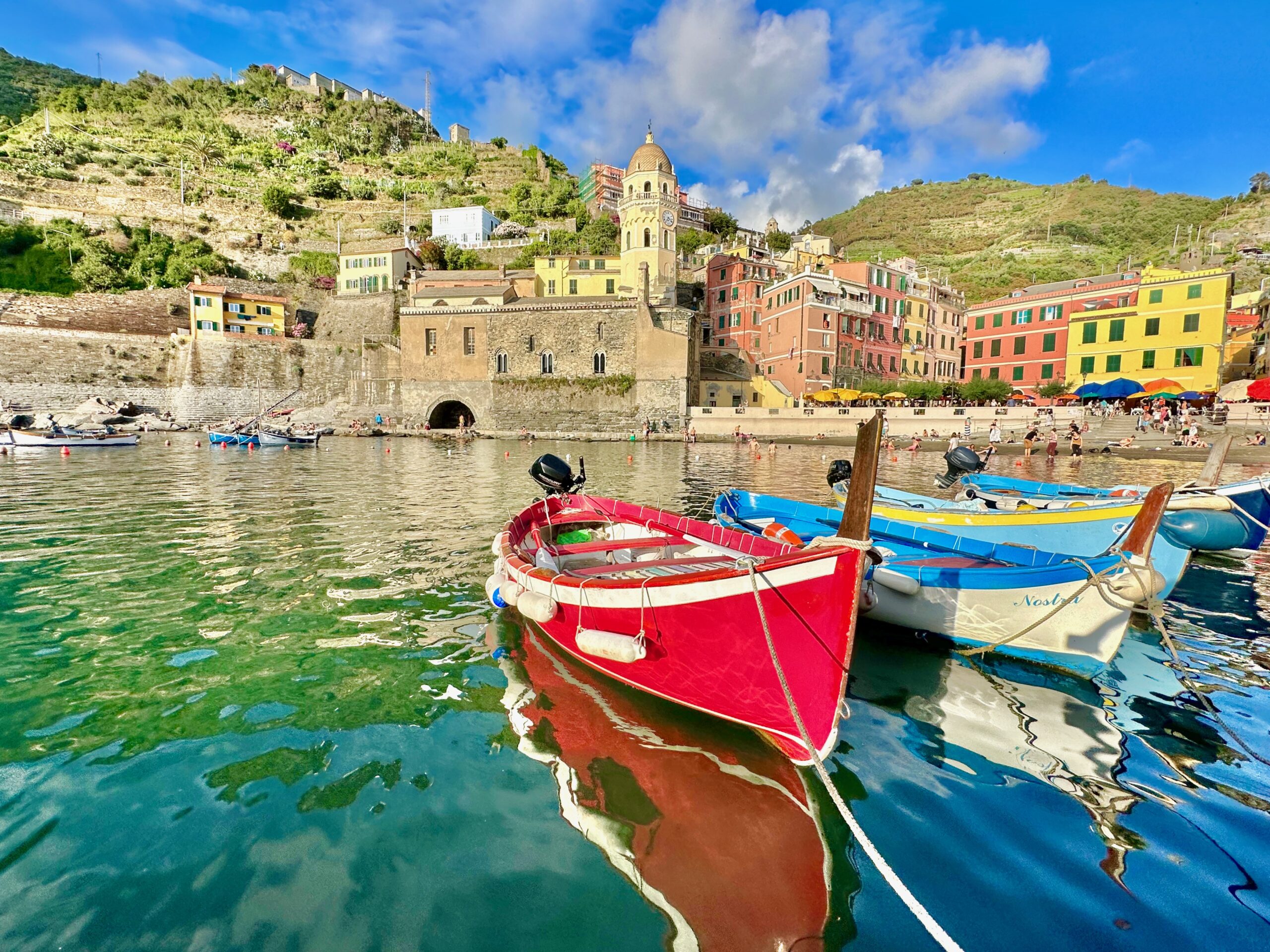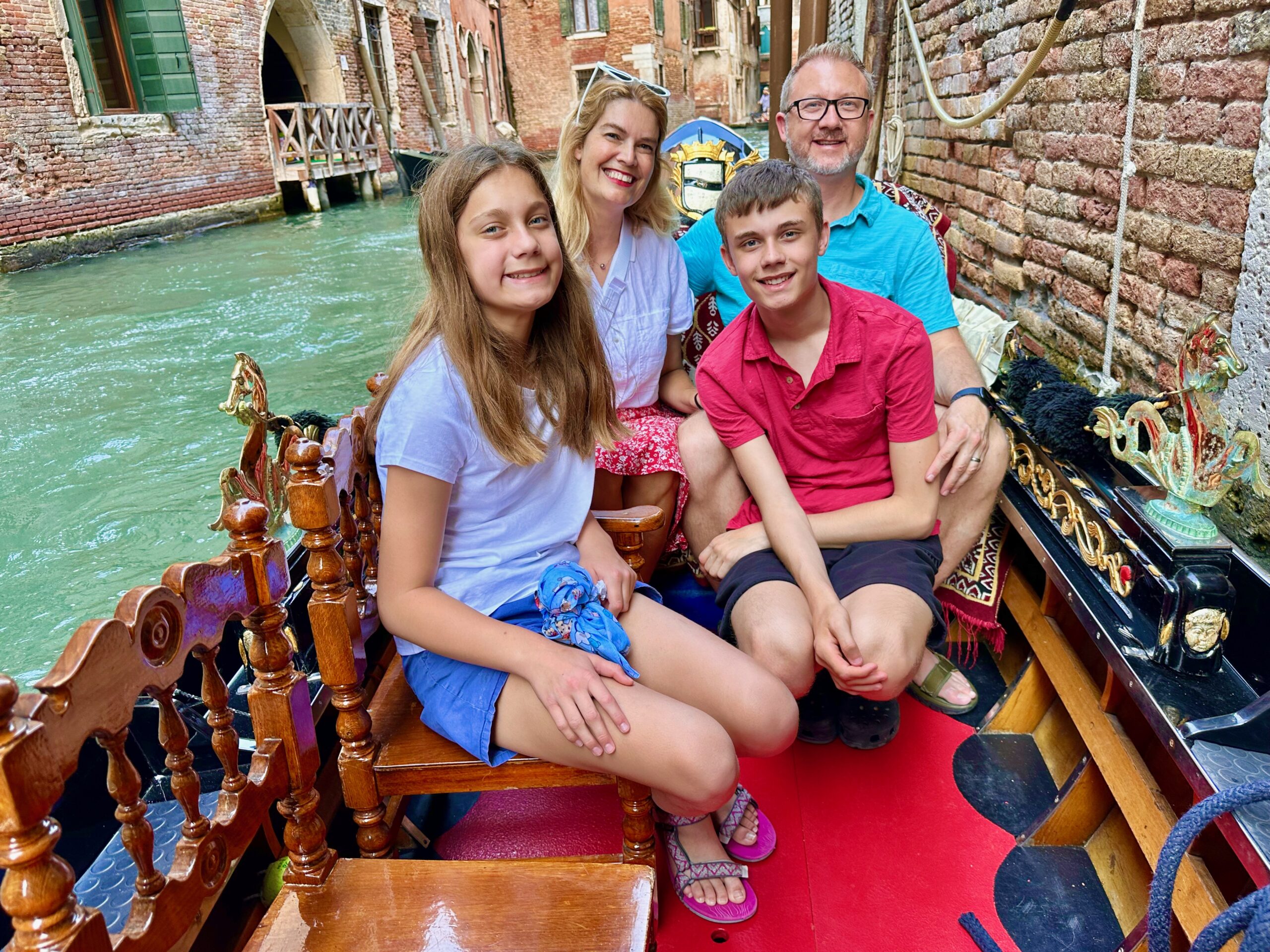 Our Three Week Europe Itinerary with the Kids
Day 1: LEAVE FROM SAN JOSE
Days 10- 13: CINQUE TERRE (VERNAZZA)
Three nights in an Air BnB
Days 13- 17: ROME
Four nights at an Air BnB in the Monti Neighborhood
Days 17- 21: PRAIANO
Four nights in VRBO villa
Days 21- 22: MADRID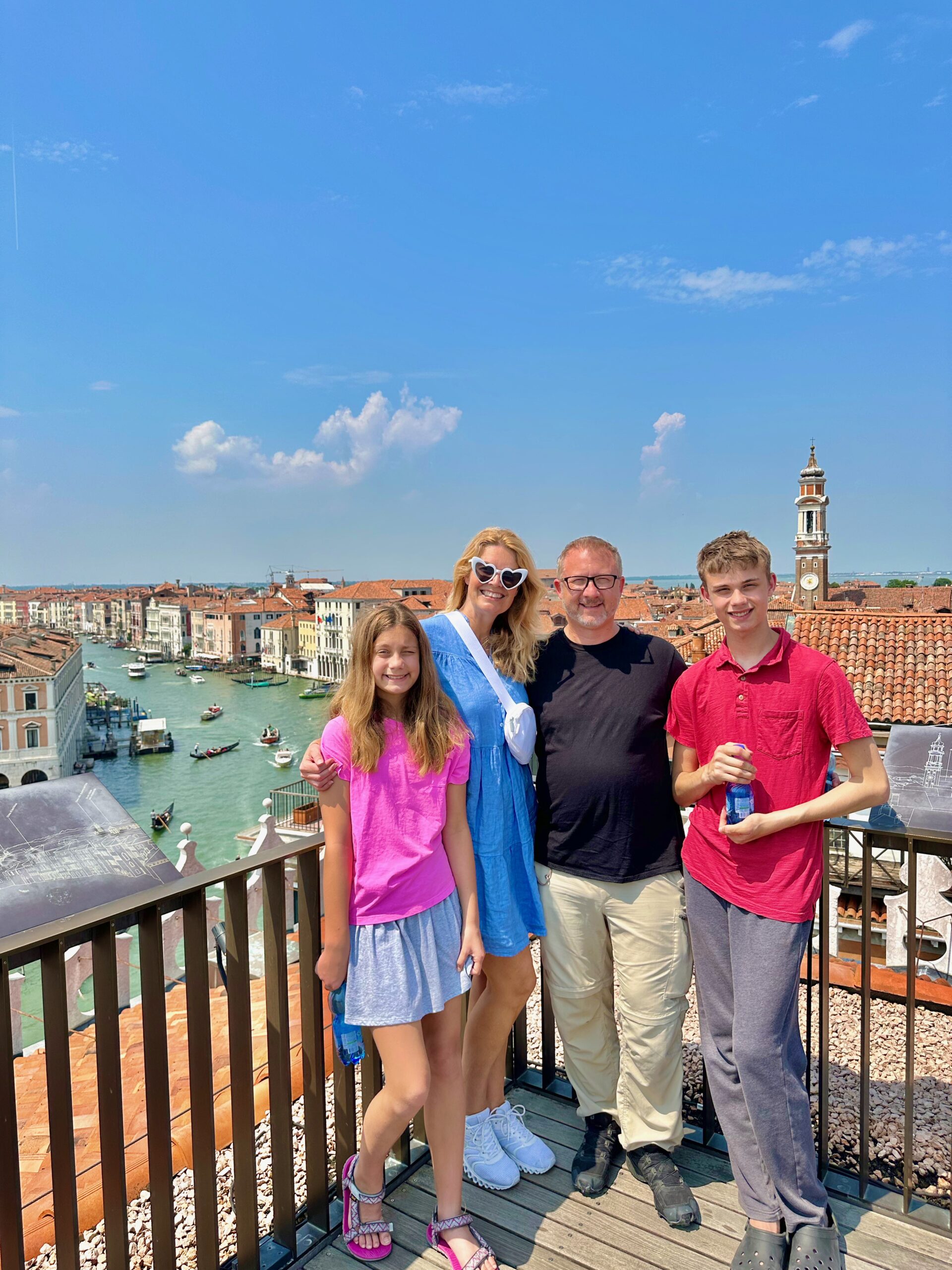 Transportation Between Locations
We took the Eurostar from London to Paris. For Eurostar or for any other train travel, I learned that the earlier you book, the cheaper the fare will be, so book as early as you can.  We booked our tickets in February for our June travels.  This guaranteed a decent price and that we got seats together.
We flew on EasyJet from Paris to Venice.  I originally wanted to take the train, but there were not any direct trains.  Everything that I found would require at least three trains over 12 hours of travel.  We had no problems whatsoever on our one-and-a-half-hour flight on Easy Jet.
Once we got to Italy we took trains everywhere.  They were comfortable, reliable, and actually quite relaxing.  I also booked these all ahead of time to ensure we got seats with the kids.  There were however a couple of connecting trains that didn't allow seat reservations.  We still were able to sit together without a problem.  The only part of Italy that we didn't take the train is our journey to the Amalfi coast.  We took the train from Rome to Naples, where in Naples we were met with our private driver to take us to the coast with a stopover in Pompeii.  We used My Positano Private Car and we couldn't have been happier with our service.
This three-week itinerary worked well for us. As I said earlier, since our kids were a little older, it allowed us to move from place to place without it being too much of a hassle. This trip gave us a perfect taste of many wonderful European places.  The great thing about a little taste is that it keeps you wanting to go back for more.   I will be posting more about our travels and the places we visited in my coming posts.  For now, if you want to read more, check out my post on getting handmade sandals in Positano.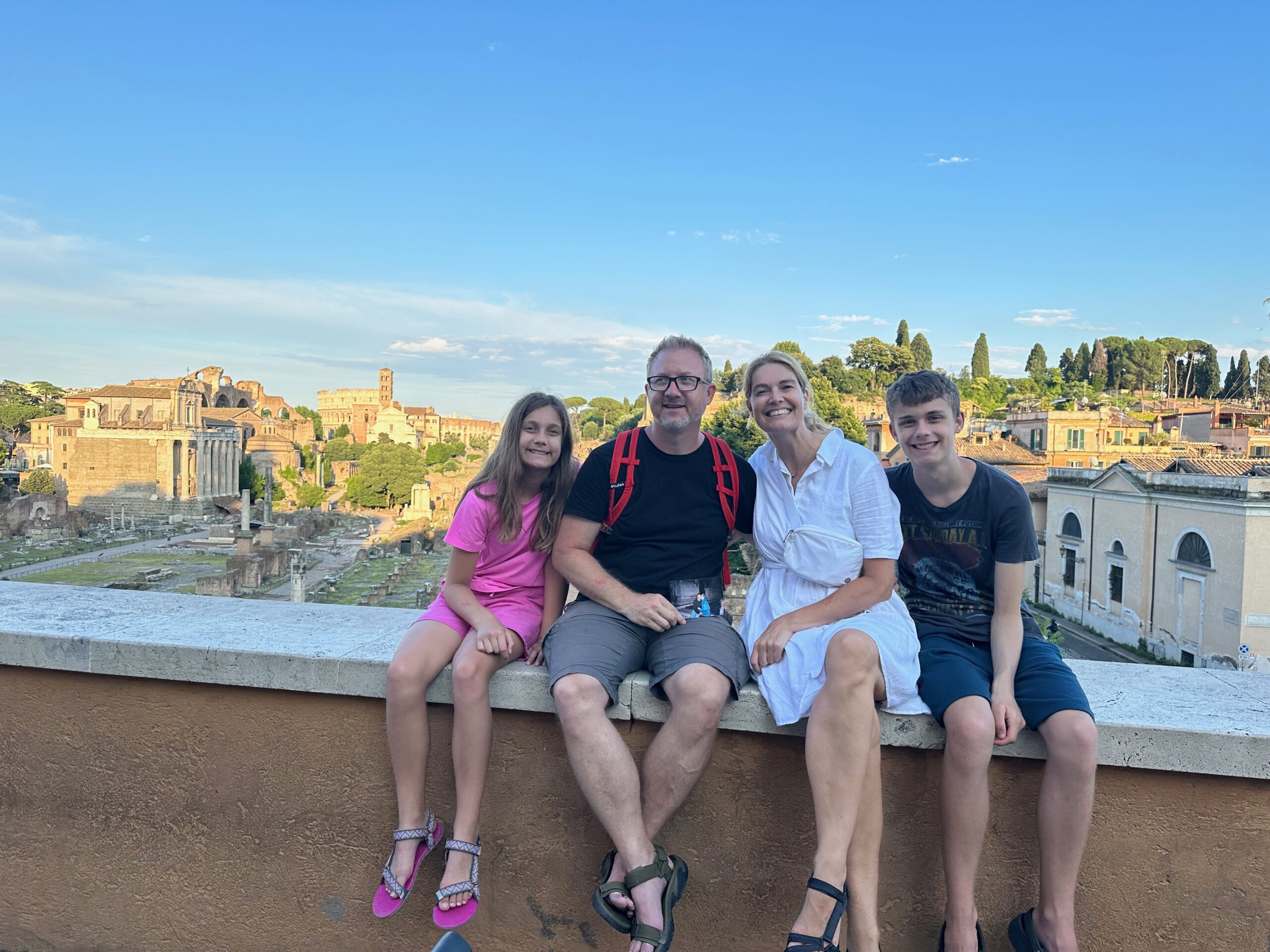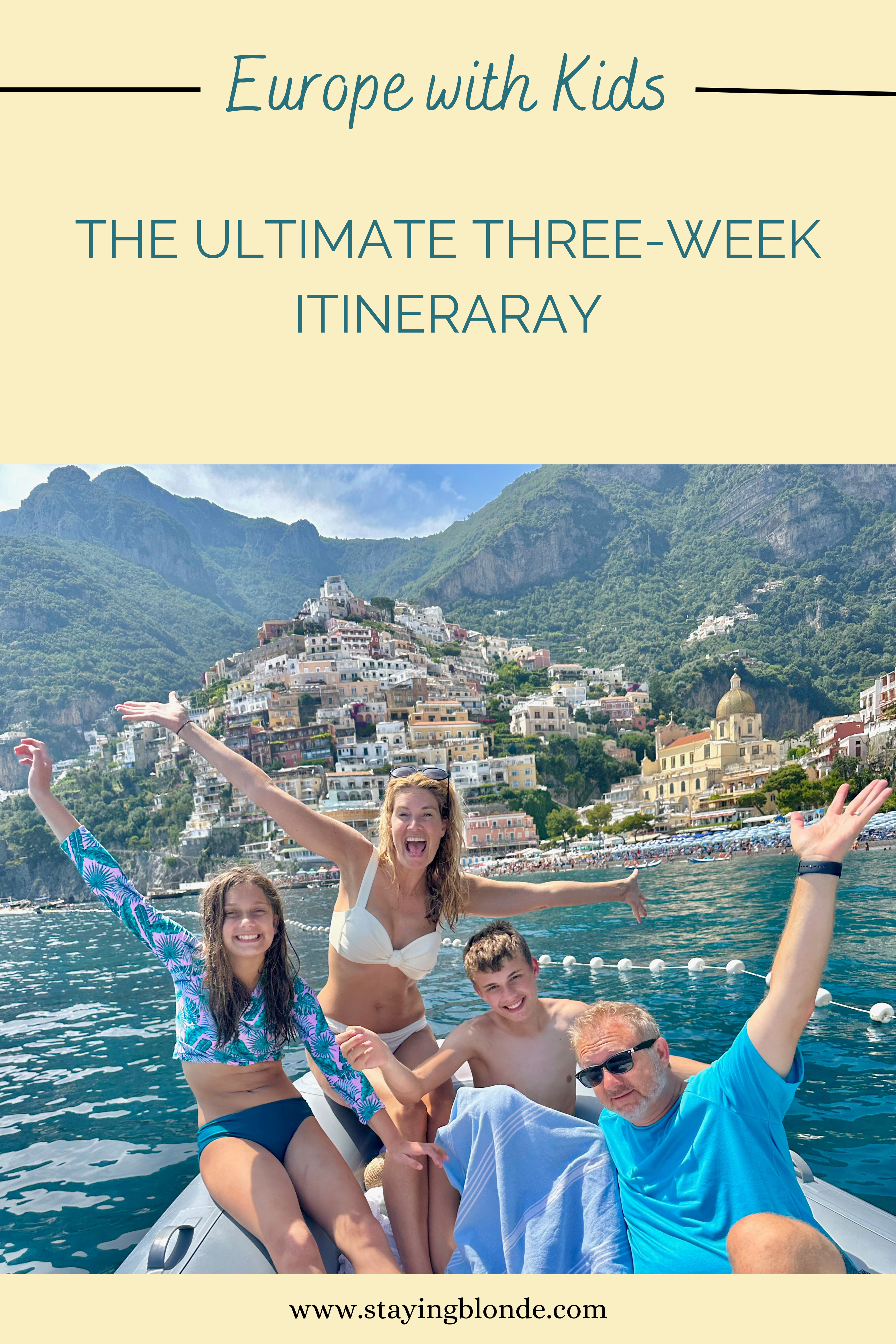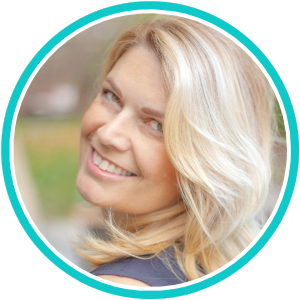 Mom of two and seeking sanity in the everyday. Let's chat about family, school struggles, travel, and living our best life. Located in the San Francisco Bay area.