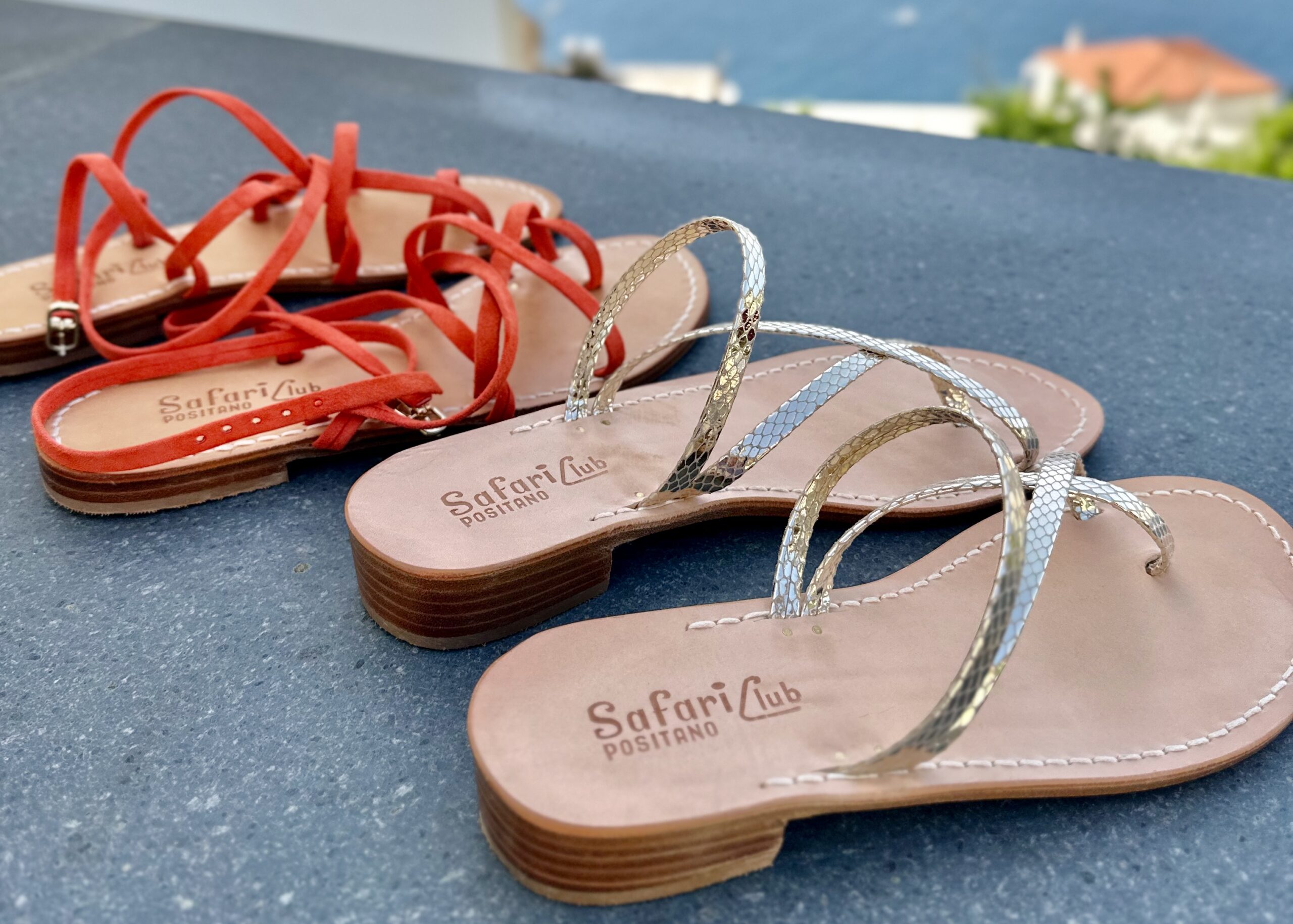 Custom Handmade Italian Sandals
There was a specific reason that I had to visit Positano during our stay on the Amalfi coast:  I just had to get myself a pair of handmade, Italian, leather Sandals!  I had heard about them, I had seen them, and now I wanted to own them. These sandals were the souvenir I knew I wanted to bring back from the Amalfi Coast.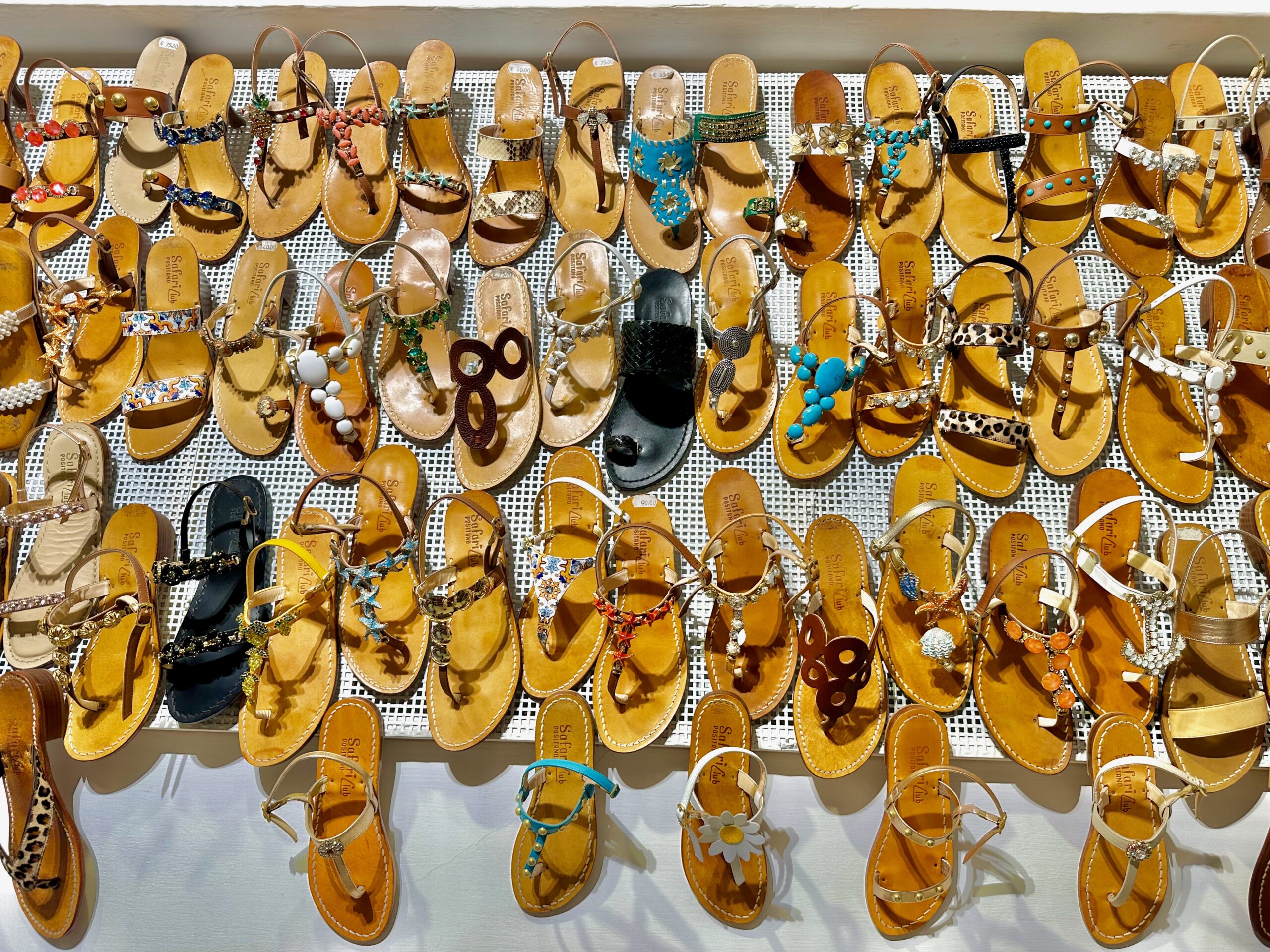 We were staying in Praiano, the town right next to Positano.  We loved Praiano since it is small, beautiful, and quiet. The only downside of this little town is that it doesn't have a lot of shopping.  More specifically, it didn't have the handmade sandals I wanted to acquire.  I knew I would have to venture into Positano to find my sandals.  I mean, who wouldn't mind "having" to go into Positano for a day?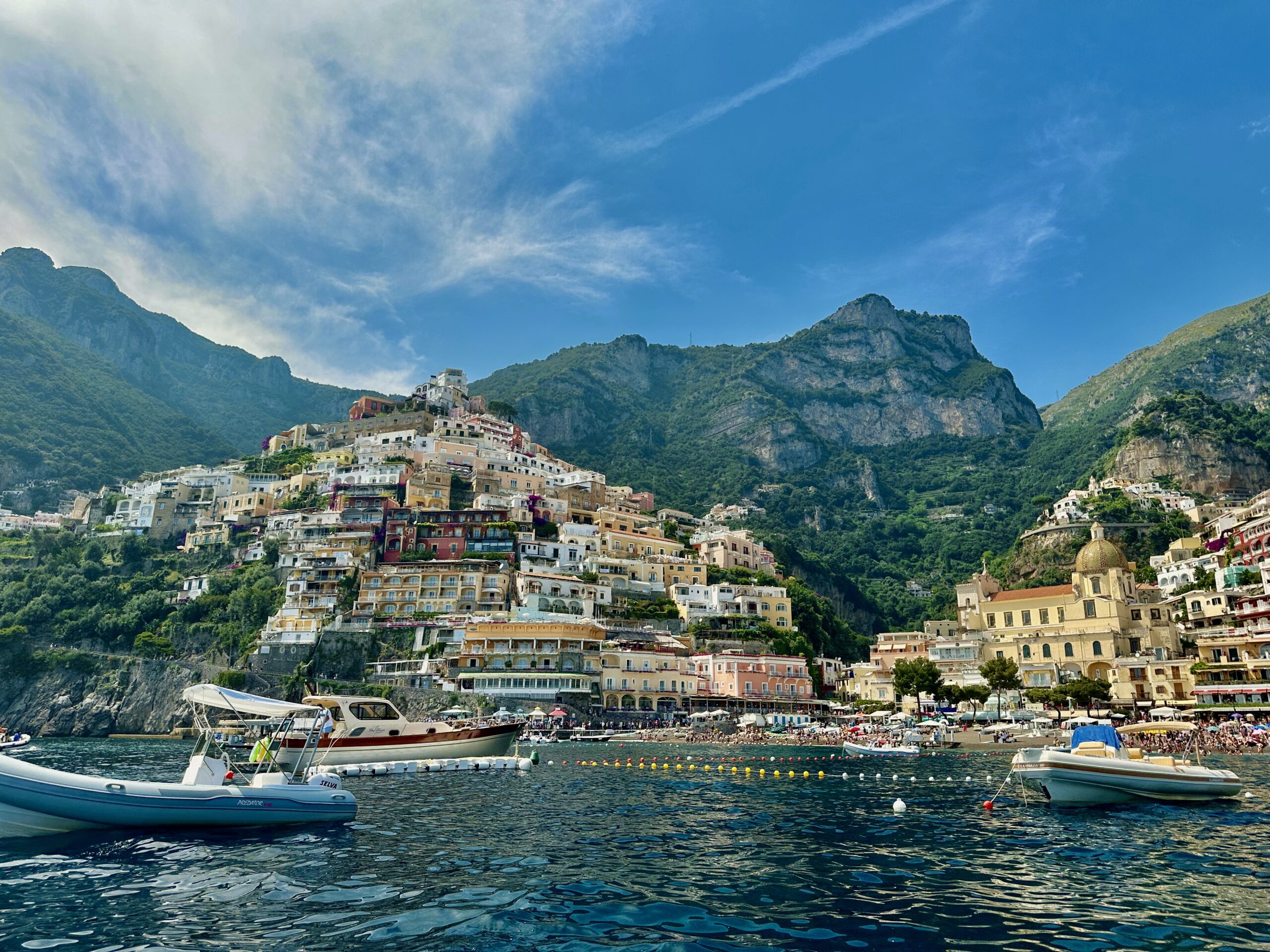 Visiting Positano
The main problem with going to Positano for the day is that it isn't the easiest thing to do, especially in the summertime. Busses can be packed and a nightmare to figure out, and there is no ferry stop in Praiano.  Fortunately for us, we booked a private boat tour of the Amalfi coast.  I would 100% recommend doing this if you have plans to visit the area.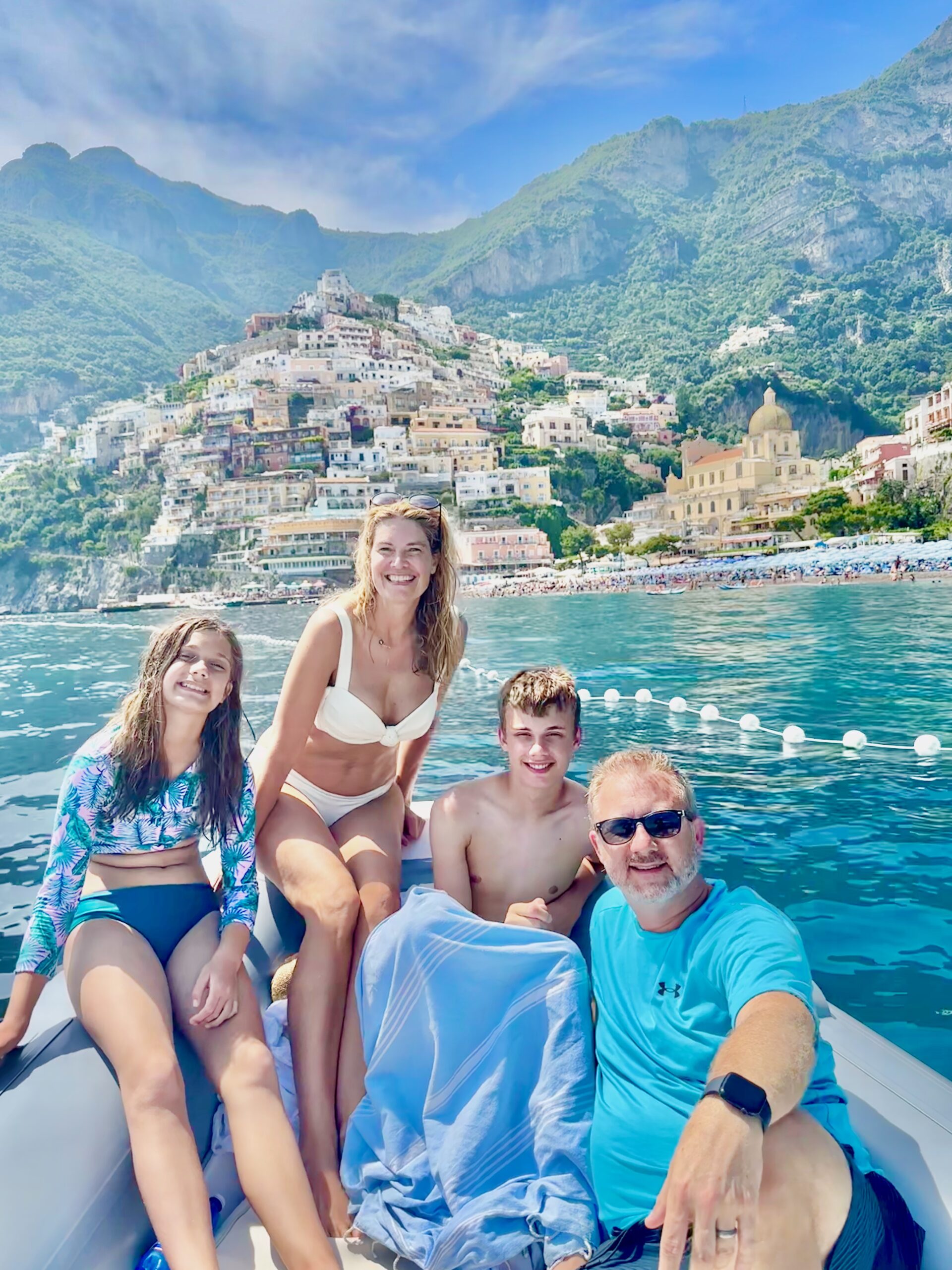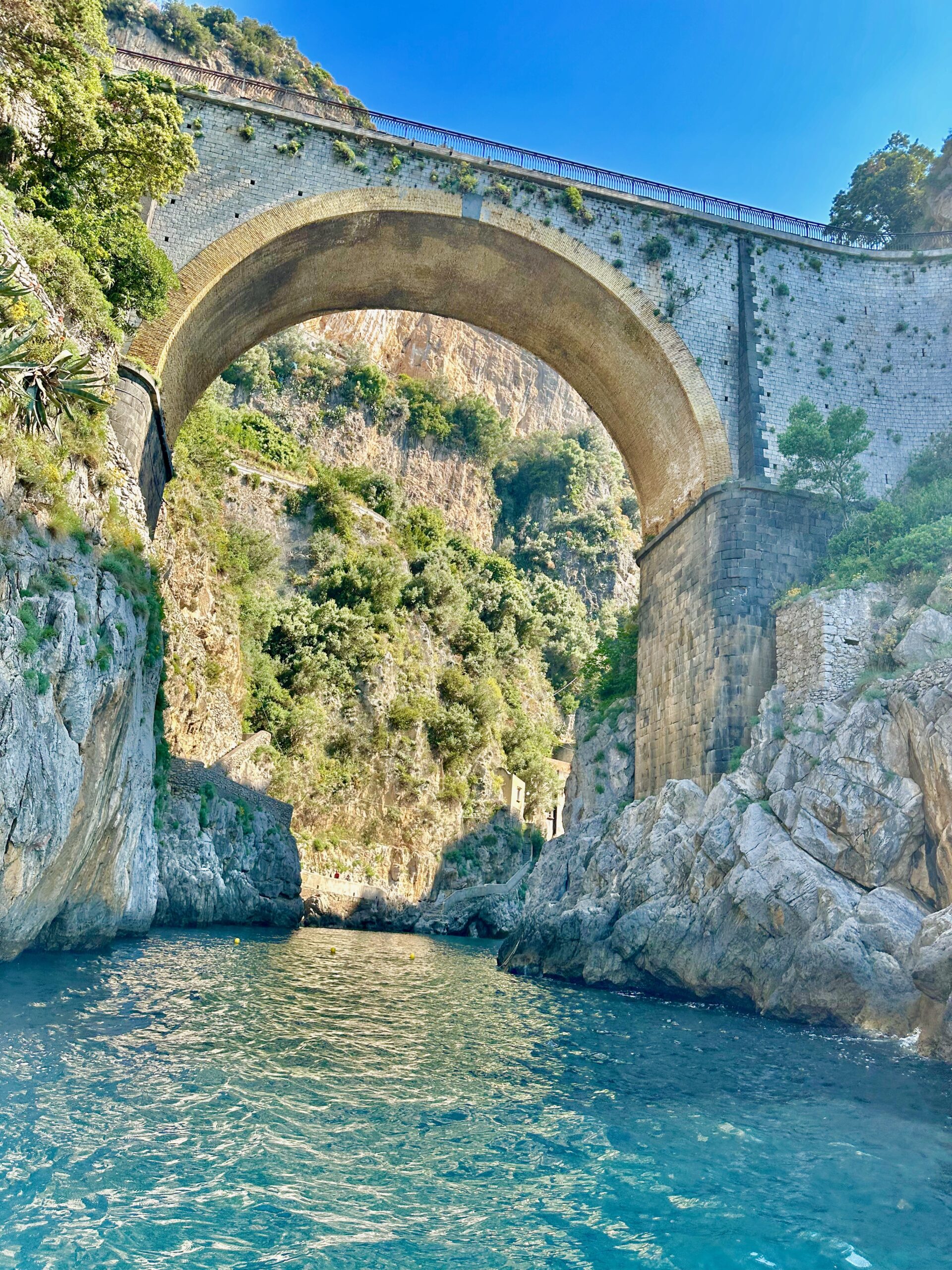 We booked through Frankie Boat Tours, and couldn't be happier.  Having a private tour gave us more flexibility to see and do what we wanted to see and do.    I found that stopping in Positano during our boat tour was the easiest way to visit Positano in high season.  As far as Positano was concerned, all we really wanted was to take some photos, grab some gelato, and get my sandals made.
Our captain dropped us off on the dock, and I ended up popping into one of the first sandal shops we came across.  The shop I chose was Safari Club Positano. It's an amazing, little store that has been making leather handmade shoes for the last 50 years.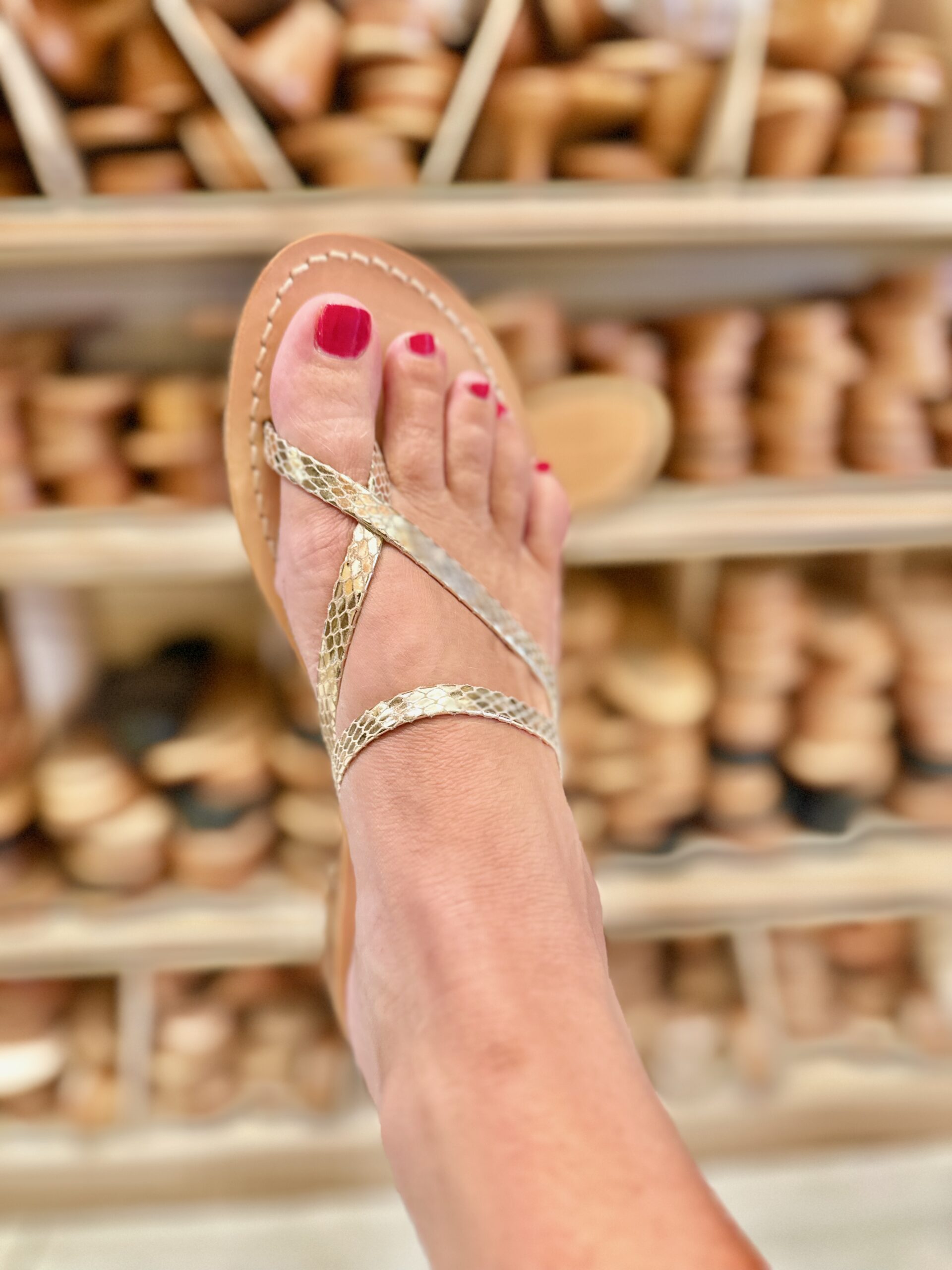 Made on the spot
The entire process of getting hand-crafted sandals couldn't have been more delightful.  First, I perused the many options the shop had to offer and picked the style, or in my case, styles that I wanted.  Next, after making the tough decision of which styles I wanted, it was time to pick the color and materials for the construction of the sandals.
After that, they took my measurements, adjusted this and that, and made my shoes right there on the spot while I watched in awe.  Within 45 minutes I had two pairs of adorable, super comfortable, handmade sandals.  Both of my sandals were in the $65-$75 range, which I didn't think was bad at all for custom-made shoes. The quality of the sandals is incredible, and the comfort… oh, the comfort!
Was it worth it?  Absolutely!  Do I wear the shoes now that I am back home?  Most definitely!  These will always be one of my favorite souvenirs I bought during our Italian travels.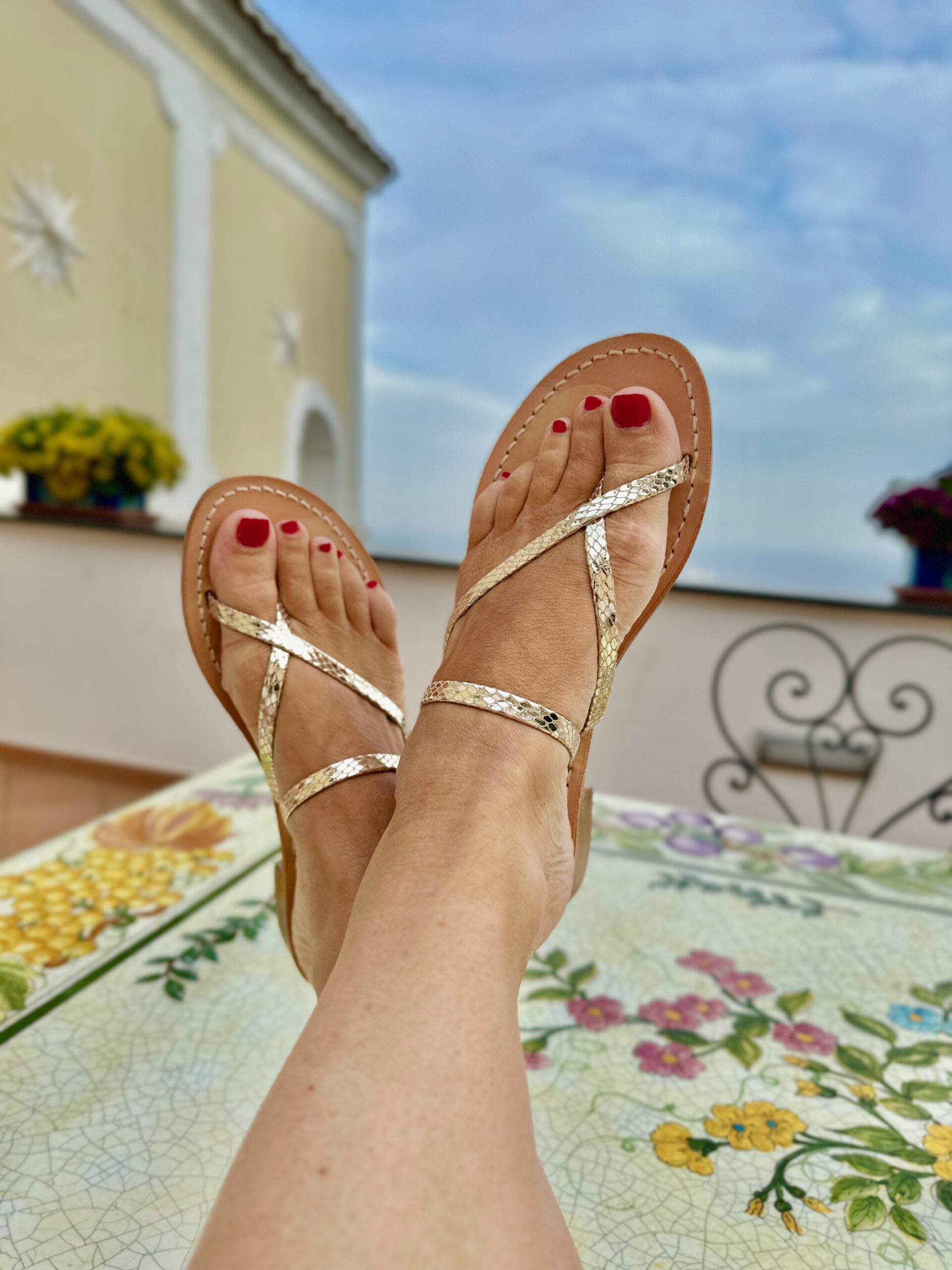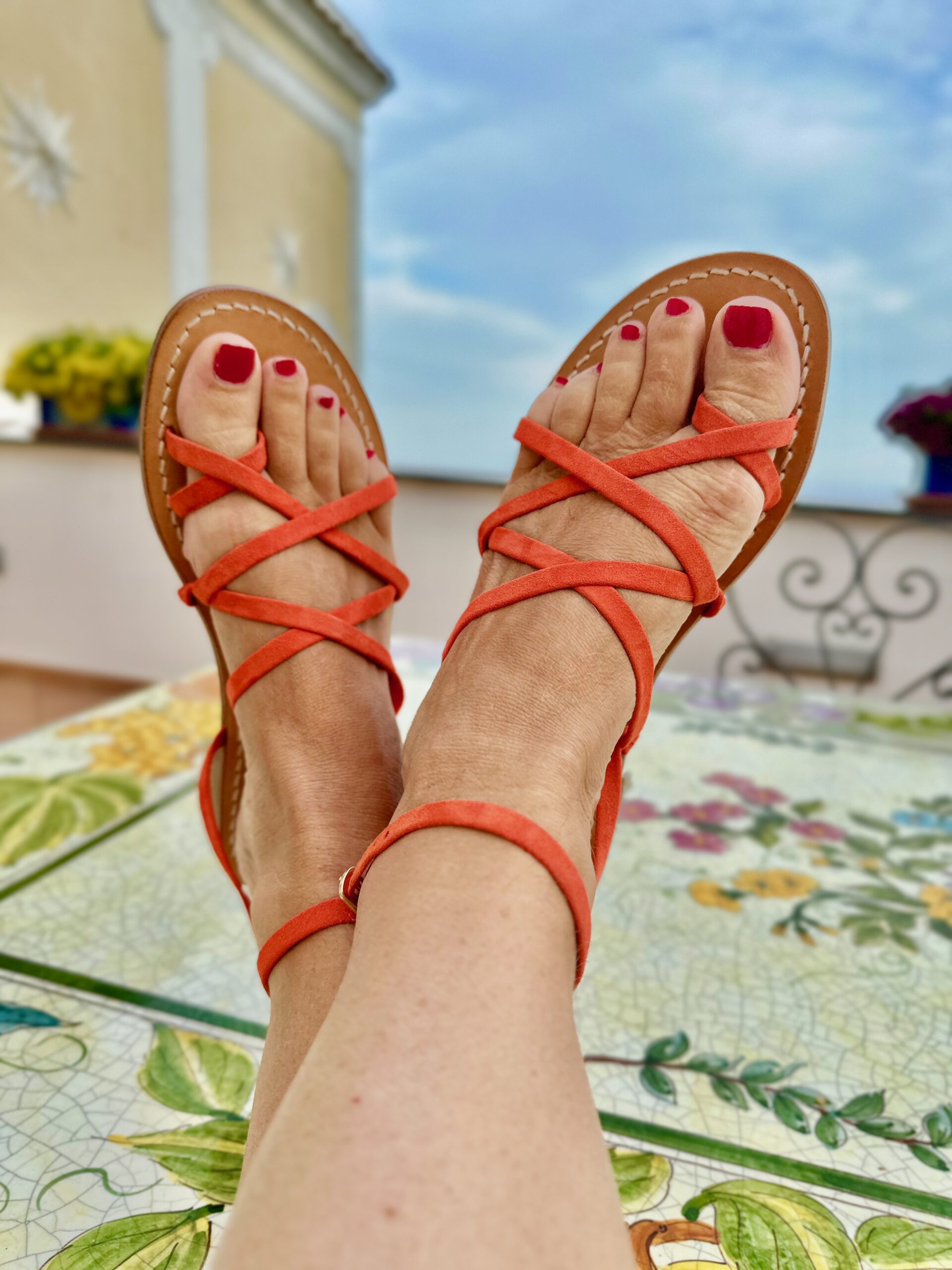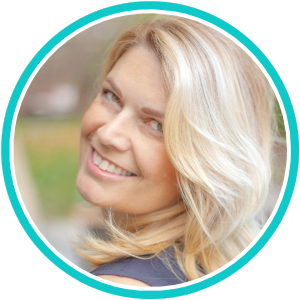 Mom of two and seeking sanity in the everyday. Let's chat about family, school struggles, travel, and living our best life. Located in the San Francisco Bay area.