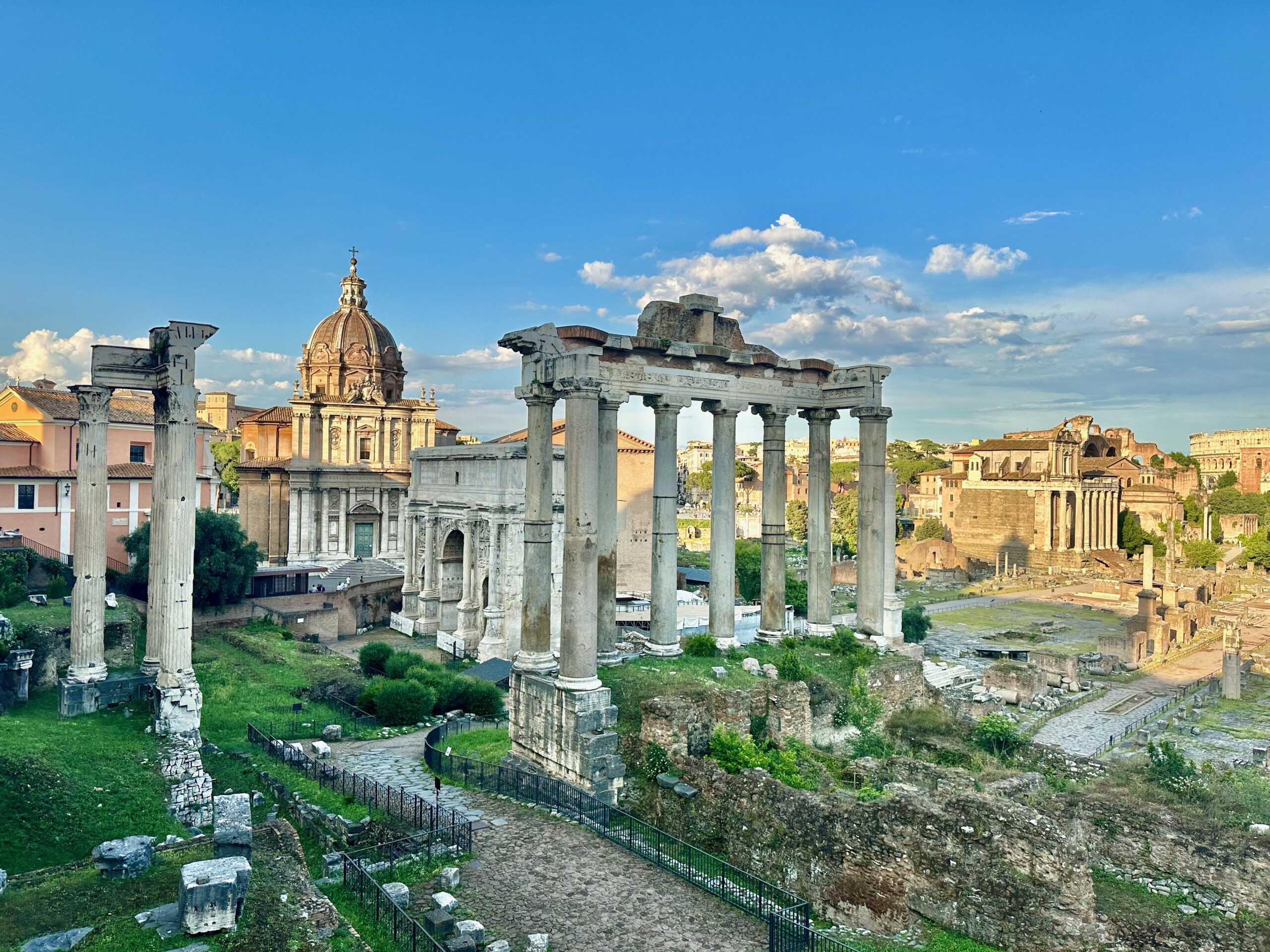 Rome is one of my favorite cities anywhere in the world.  I was reminded of why I loved it so much when our family spent three fantastic days there this summer. Being back in Rome helped me recall some of the reasons why I love the Eternal City.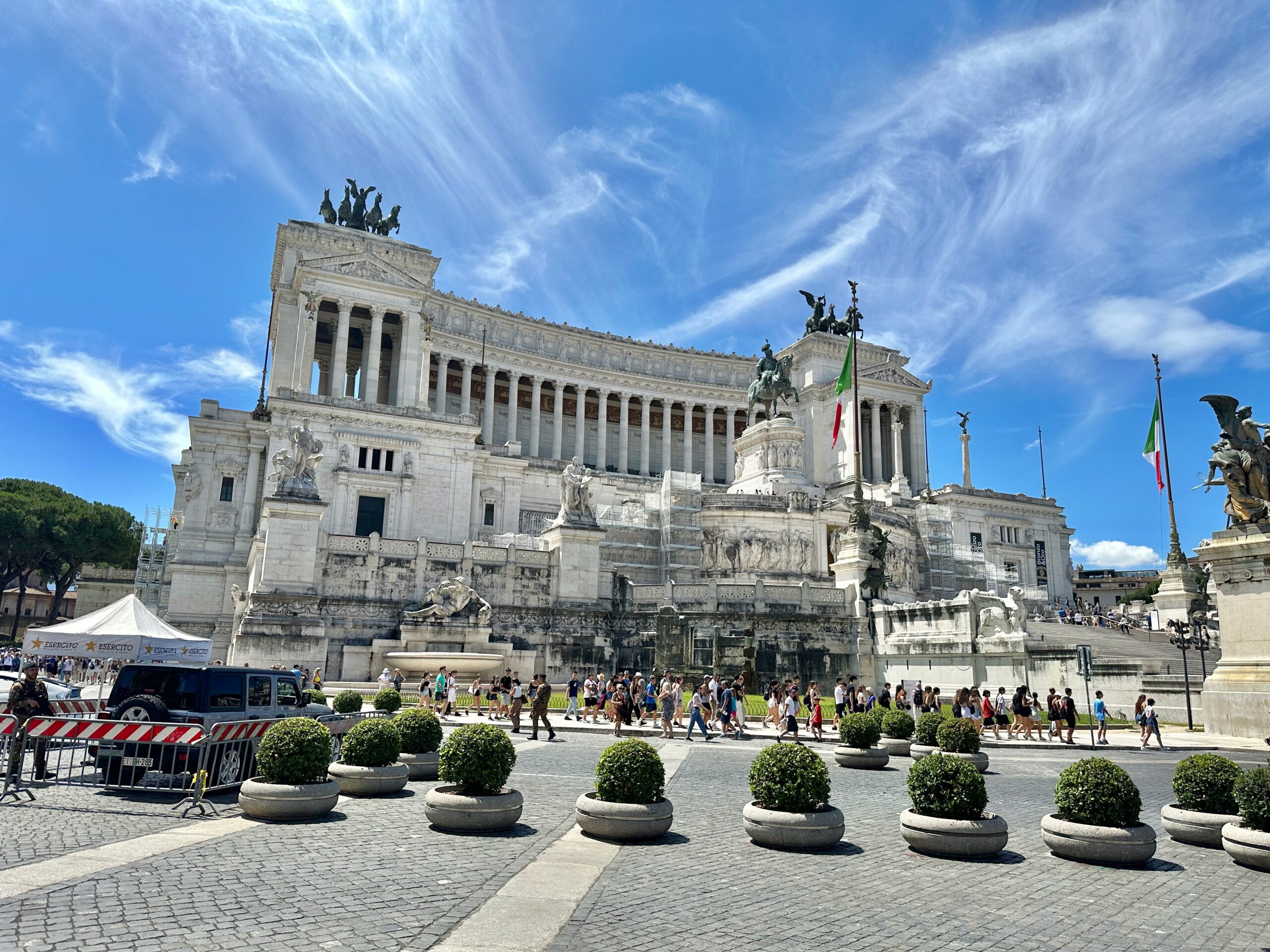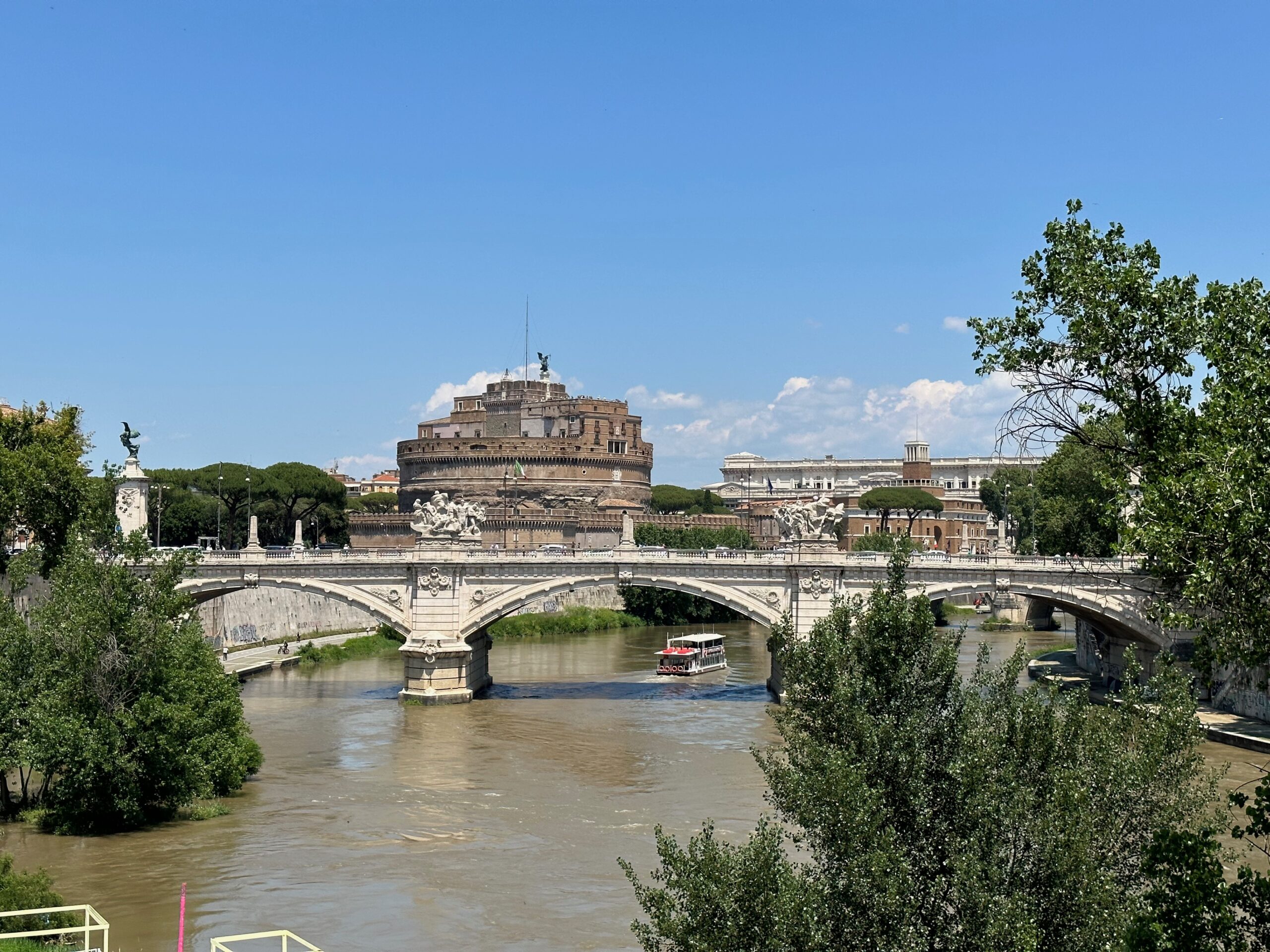 The first reason I love Rome is because it is full of fantastic history. It's just everywhere. You can't even walk down an alleyway without stumbling upon an ancient ruin or historic landmark.  It doesn't matter whether you are a kid or an adult; it's nearly impossible to get bored in Rome.
Second, Rome is gorgeous and romantic.  Walking the cobblestone streets of Rome makes you feel like you were transported into a movie.  The city also holds an extra place in my heart because it is where my husband and I got engaged 25 years ago.
The last but not least reason why I love Rome so much is the food!  Rome is a city where finding a bad meal is harder than a good one.  Out of all our travels, Rome was our favorite place to eat. Pizza, pasta, and gelato, morning, noon, and night.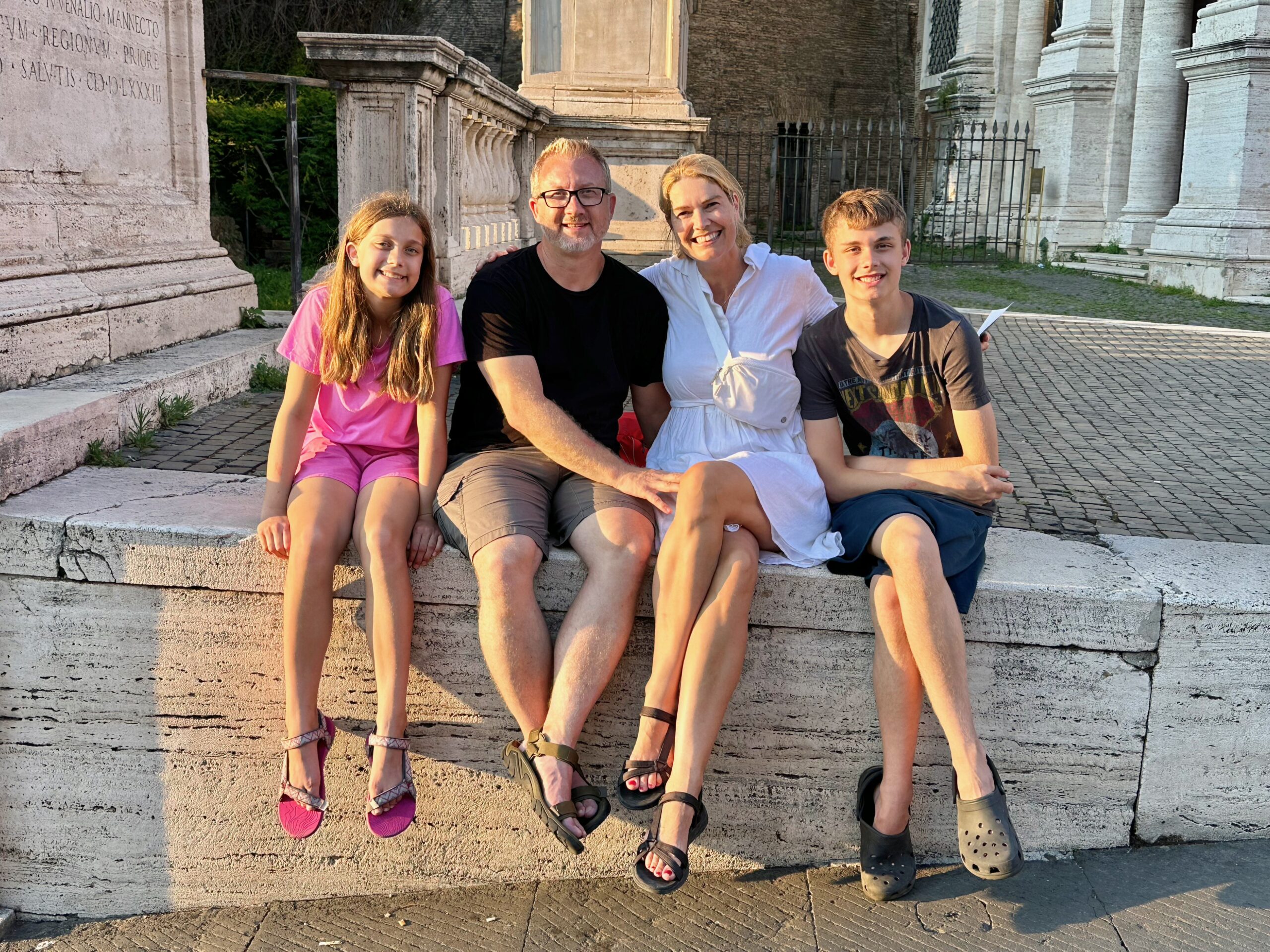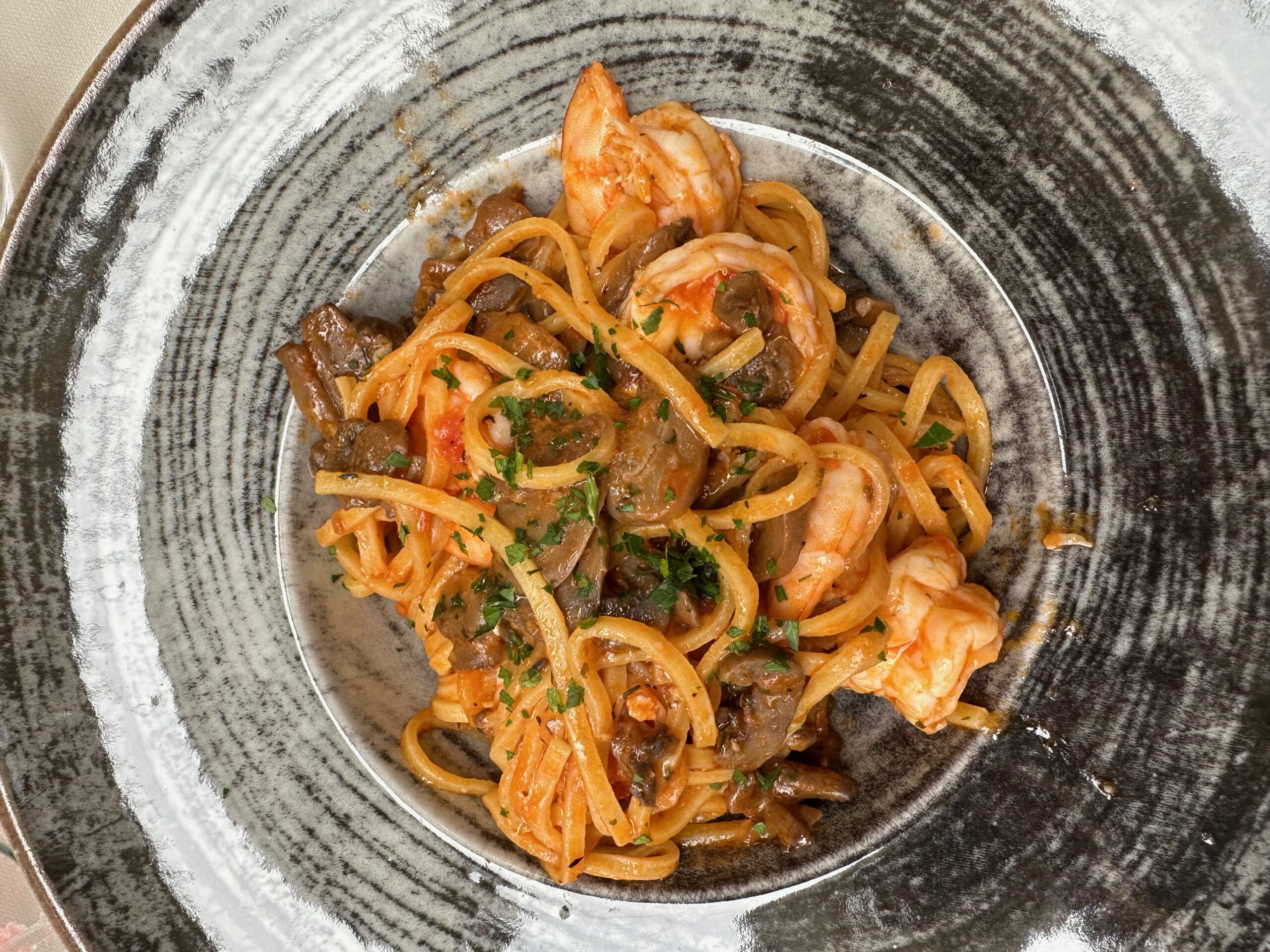 Now that we've established why I love Rome let's jump into how to spend three days best here.  Three days was the perfect amount of time for us. We were traveling with our kids, and this was their first time here, so we wanted to see mostly the iconic sites.  We could easily see them all within three days without feeling too rushed.  This 3-day itinerary also works well if you are without kids.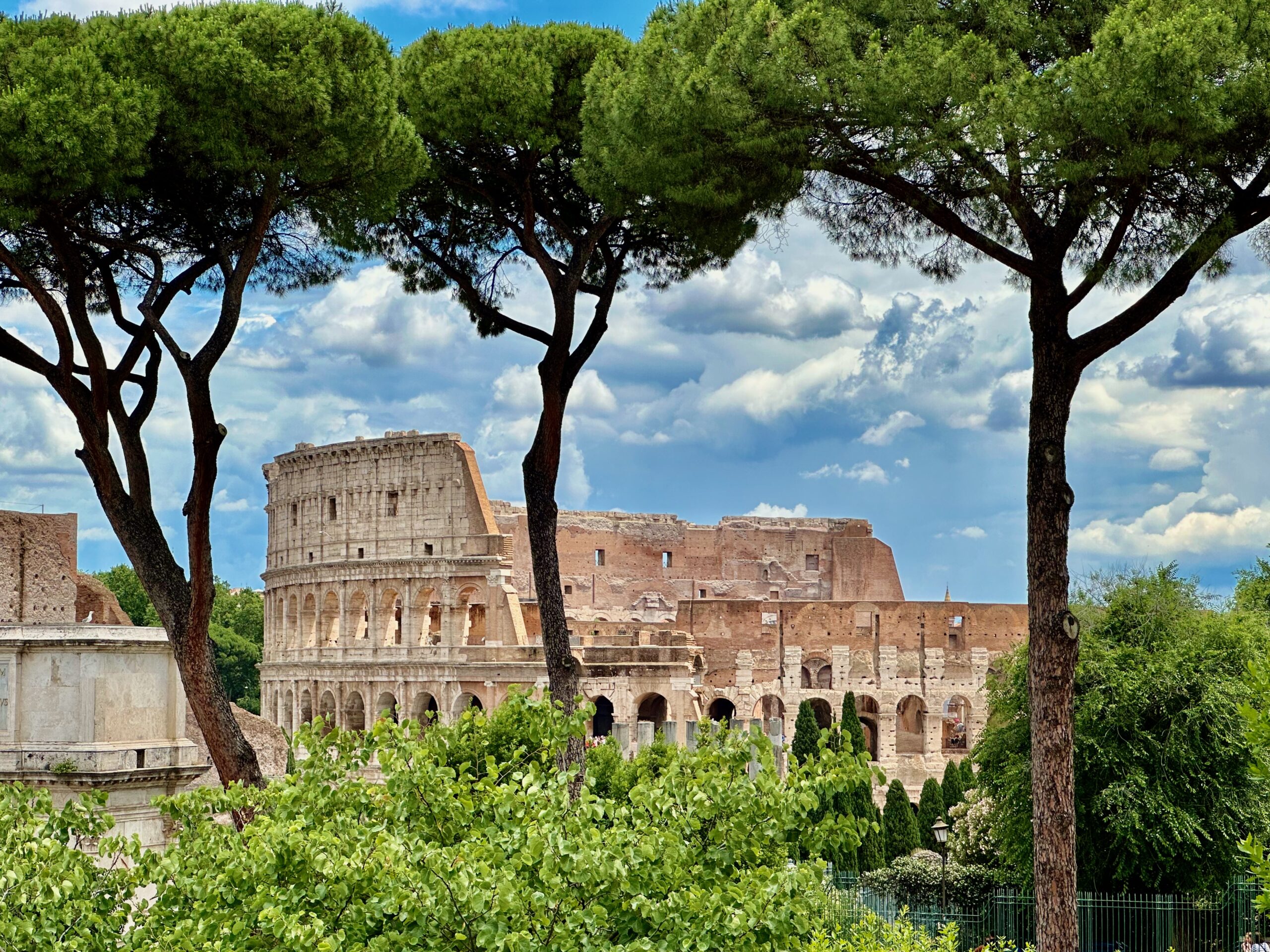 Where to Stay
Before I jump into the itinerary, let's talk about where to stay.  It's important to stay somewhere central. Rome is a walkable city.  Staying somewhere central will get you to most of the main sites within a 20-minute walk.
We stayed in a private rental in the Monti neighborhood. Monti is great because it is very close to the Colosseum and has many quality-of-life places like cafes, shops, and the like. It's also an easy 15-20 minute walk to many of Rome's famous sites.  If you want to be even more central and have shorter walks to most attractions, stay in the Pantheon/Piazza Navona neighborhood.  The neighborhood surrounding the Pantheon and Piazza Navona is as central as you can get.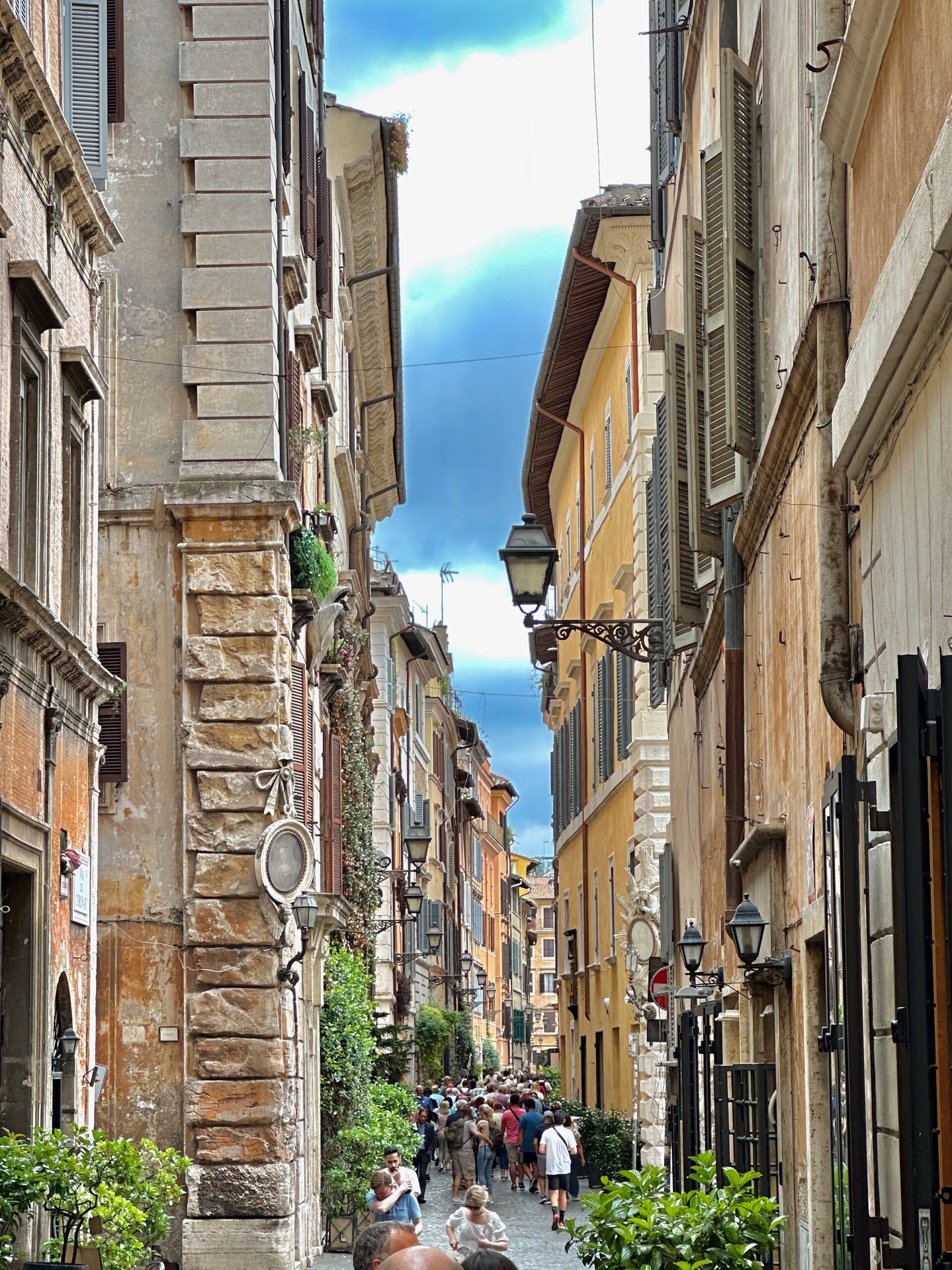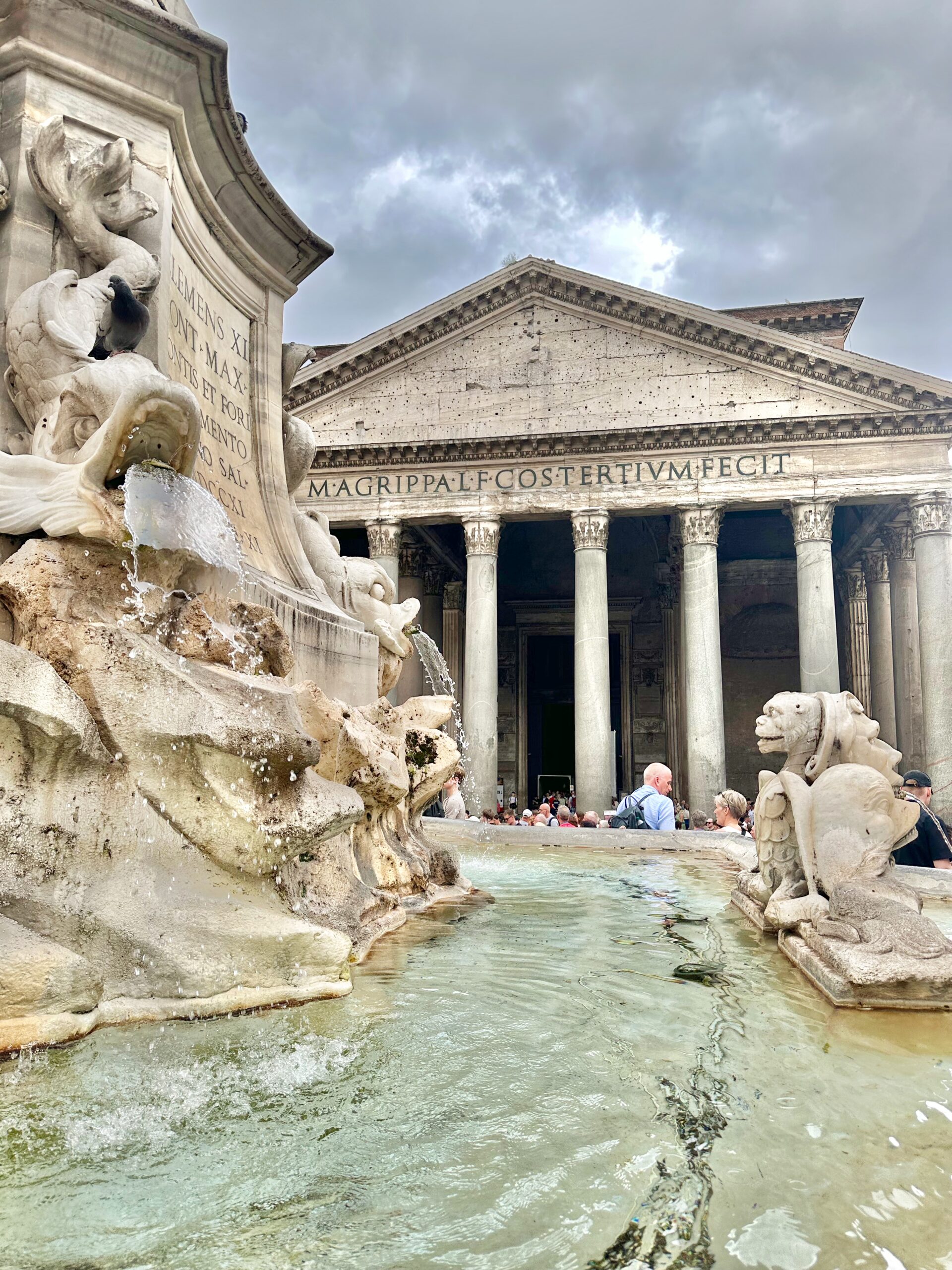 Since we had three full days in Rome, I wanted to keep one of our days free actually to roam in Rome.  I knew that our next two days were full of reservations and appointments, so today our plans were to roam around Rome, enjoy the city, and take in some of the sites that don't require reservations.
Pantheon
The Pantheon is in the heart of Rome's city center and was our first site stop in Rome.  The Pantheon was finished being built in 126 AD and is considered one of, if not the best-preserved  Ancient Roman building.  Its preservation is mainly due to its continuous use throughout history.  It was first used as a Roman temple and, since 609 AD, has been a catholic church.
The Pantheon is free to enter, but be mindful of what you wear.  Since it is a Catholic church, the Pantheon does have a strict dress code.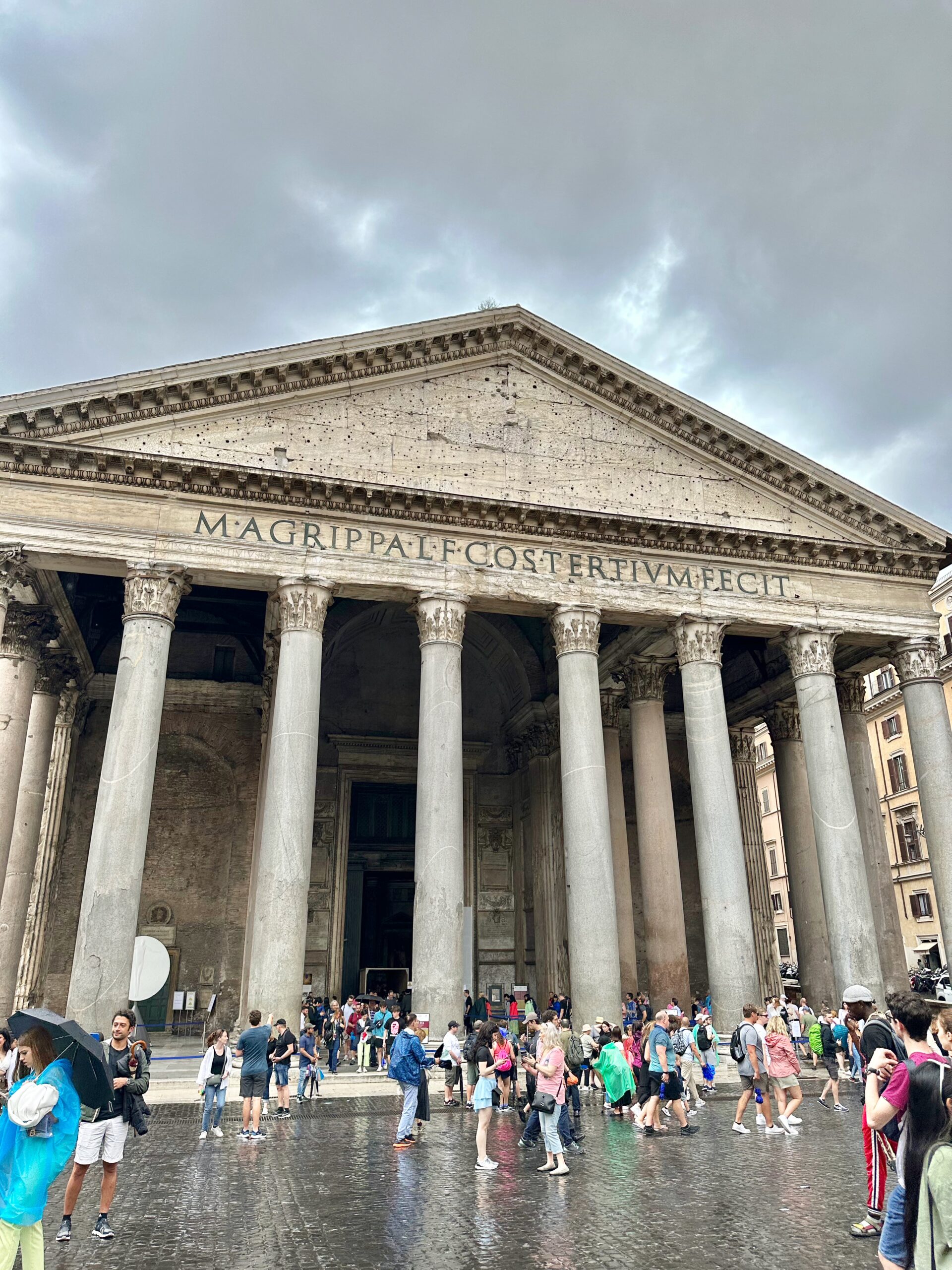 Piazza Navona
Piazza Navona is just a quick walk from the Pantheon.  You get to walk down some of the most enchanting cobblestone streets on your way to it.  Piazza Navona was a stadium for athletic competitions in ancient Roman times but has since been used as a public square.  It has two beautiful fountains, both way less busy than Trevi,  and are not to be missed.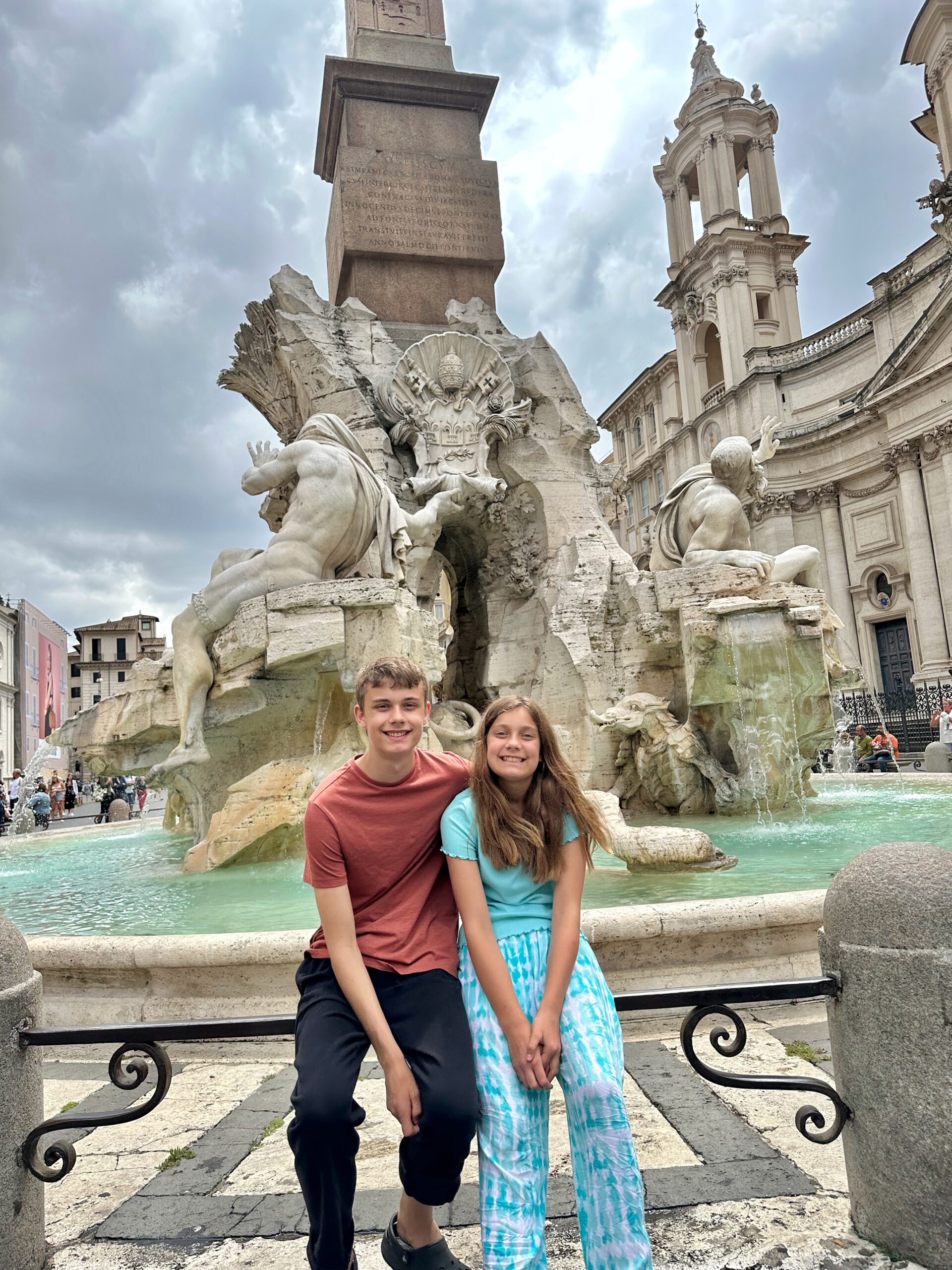 Mouth of Truth
Our next stop was to test our truthfulness at the Mouth of Truth, or in Italian, "Bocca della Vertia."
The Mouth of Truth is a massive marble mask/sculpture that sits outside, leaning on a side wall of the portico of the Santa Maria in Cosmedin church.  It was made popular by the movie Roman Holiday, starring Audrey Hepburn and Gregory Peck.  The legend states that if you've been lying and put your hand in its mouth, it will be bitten off.  It's safe to say that we all left with our hands that day.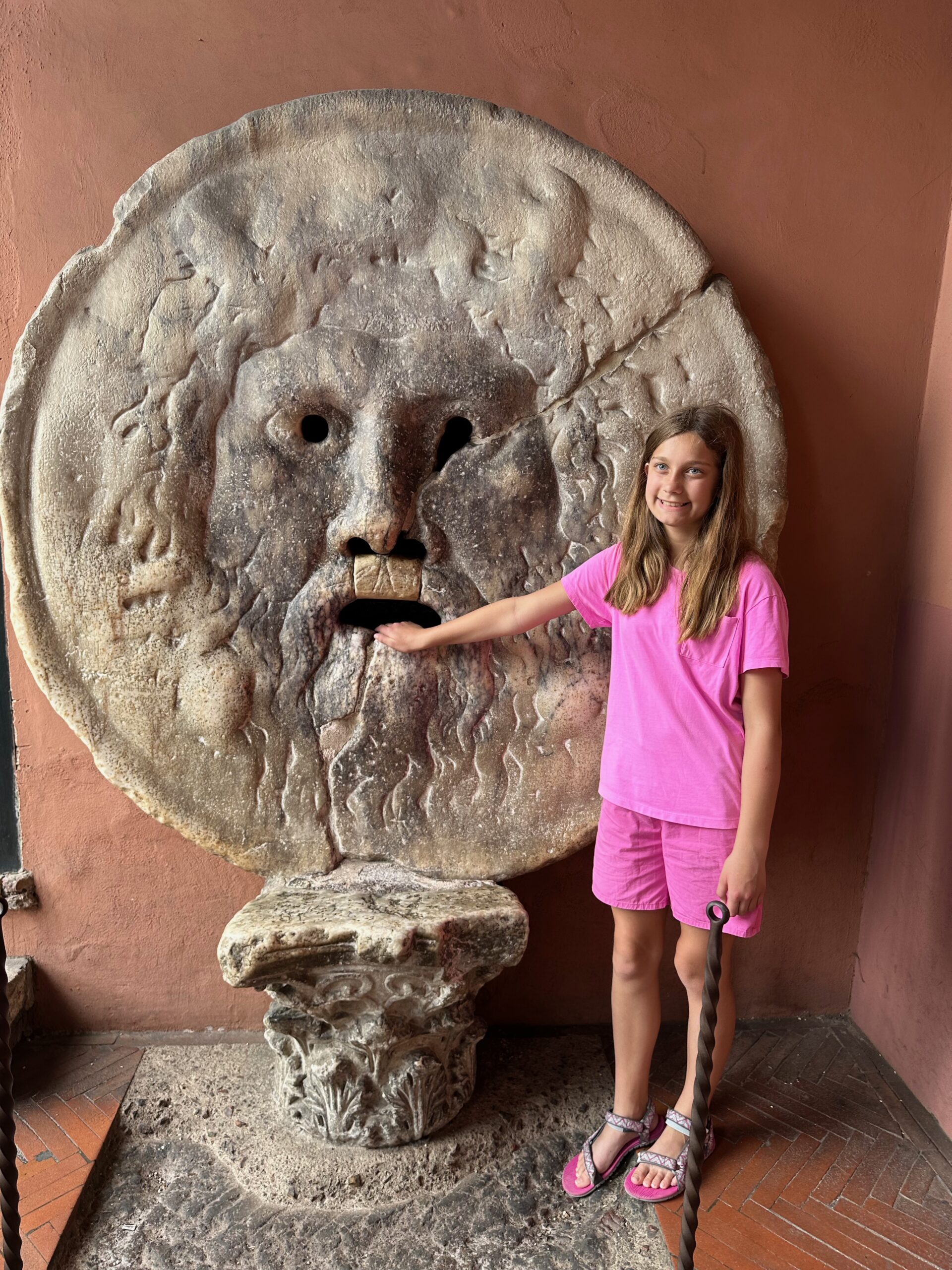 Trevi Fountain
No trip to Rome is complete without throwing a coin into Trevi Fountain.  The fountain was completed in 1762 and is the largest baroque fountain in the city. It is beautiful and quite a sight, but just be prepared for the crowds.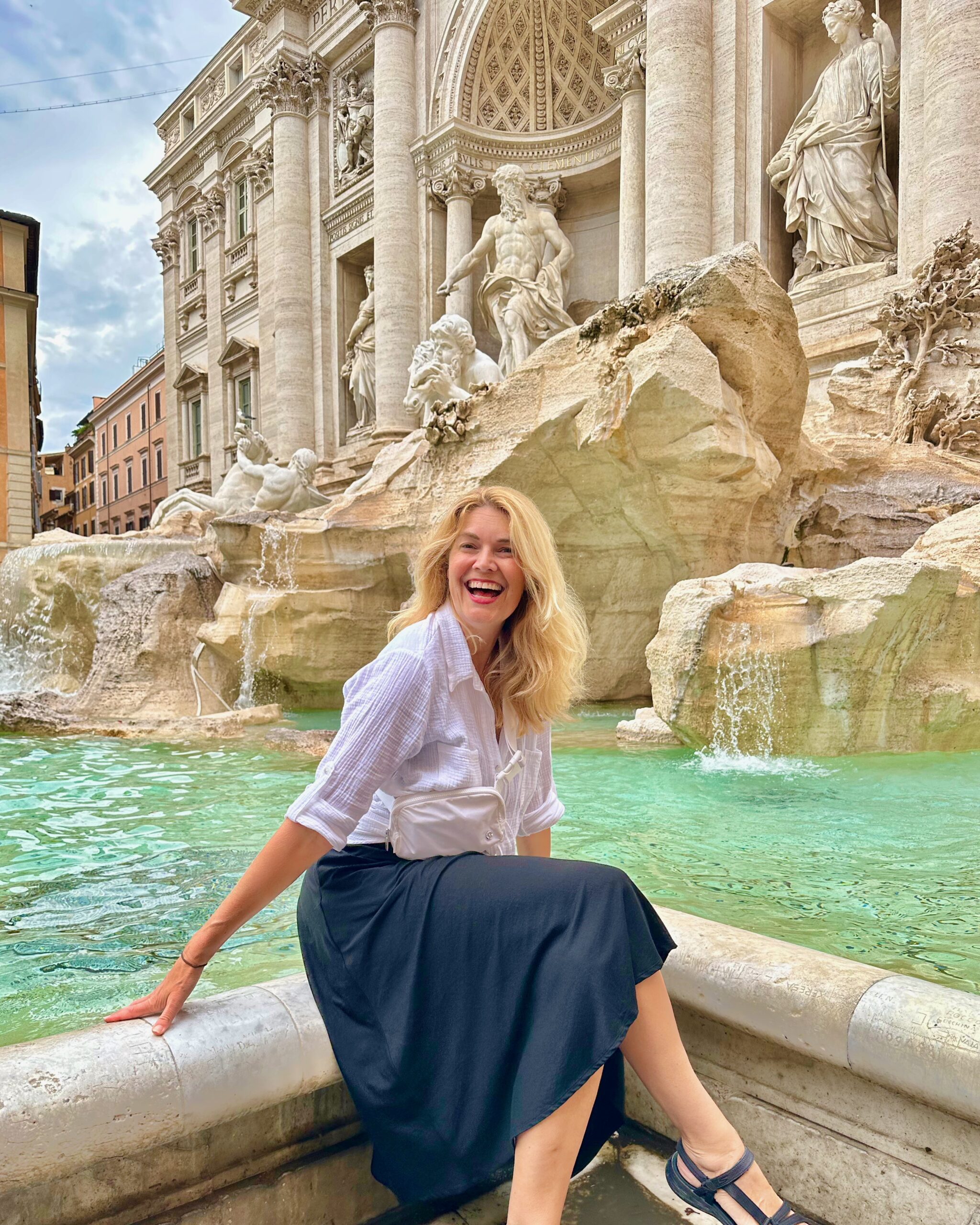 Spanish Steps
We didn't make it to the Spanish Steps during this visit, but I wanted to include it anyway.  The Spanish Steps are between the Piazza de Spagna and the Piazza Trinità dei Monti.  Stairs offer a steep climb to offer some beautiful views of the city.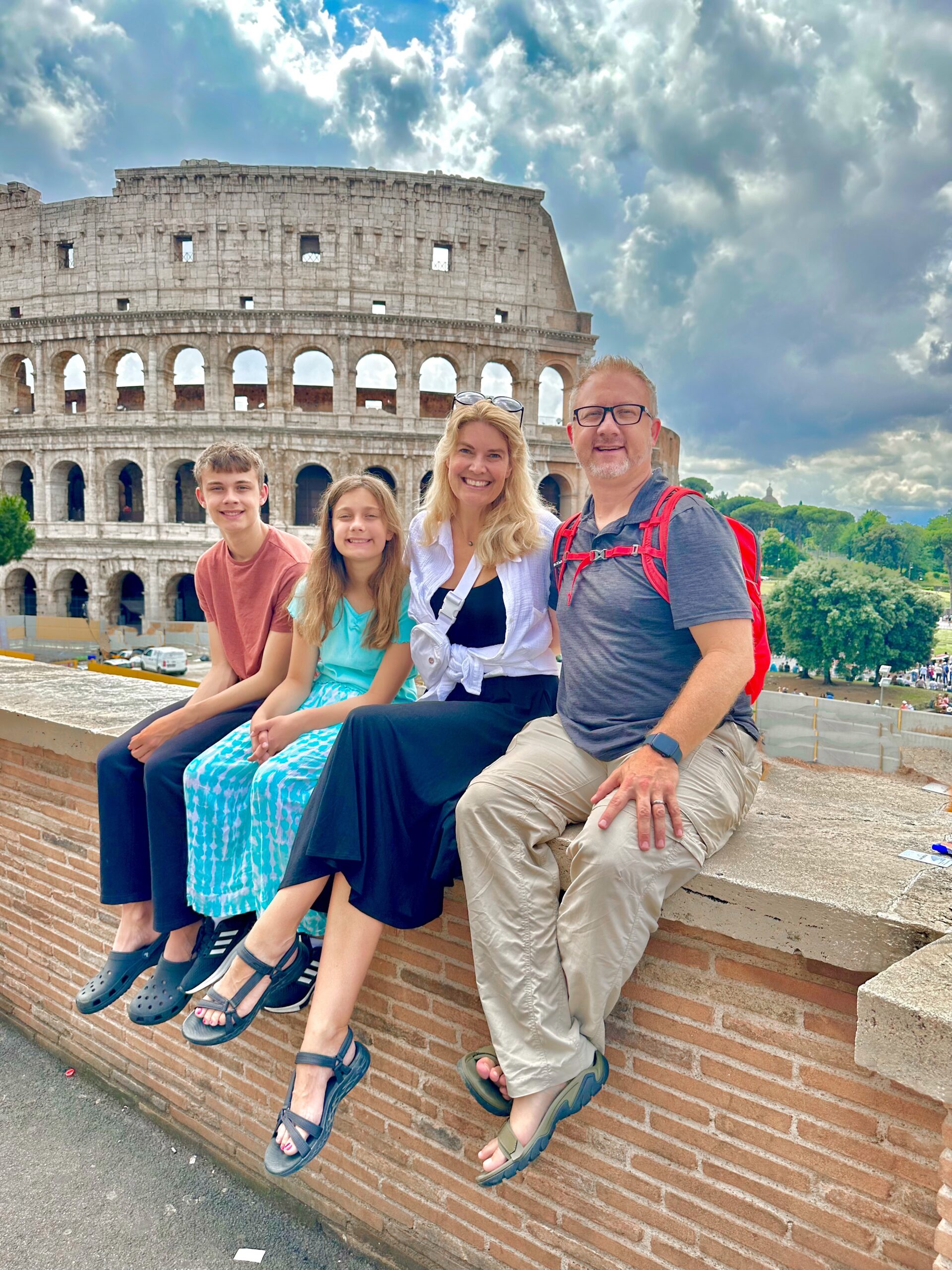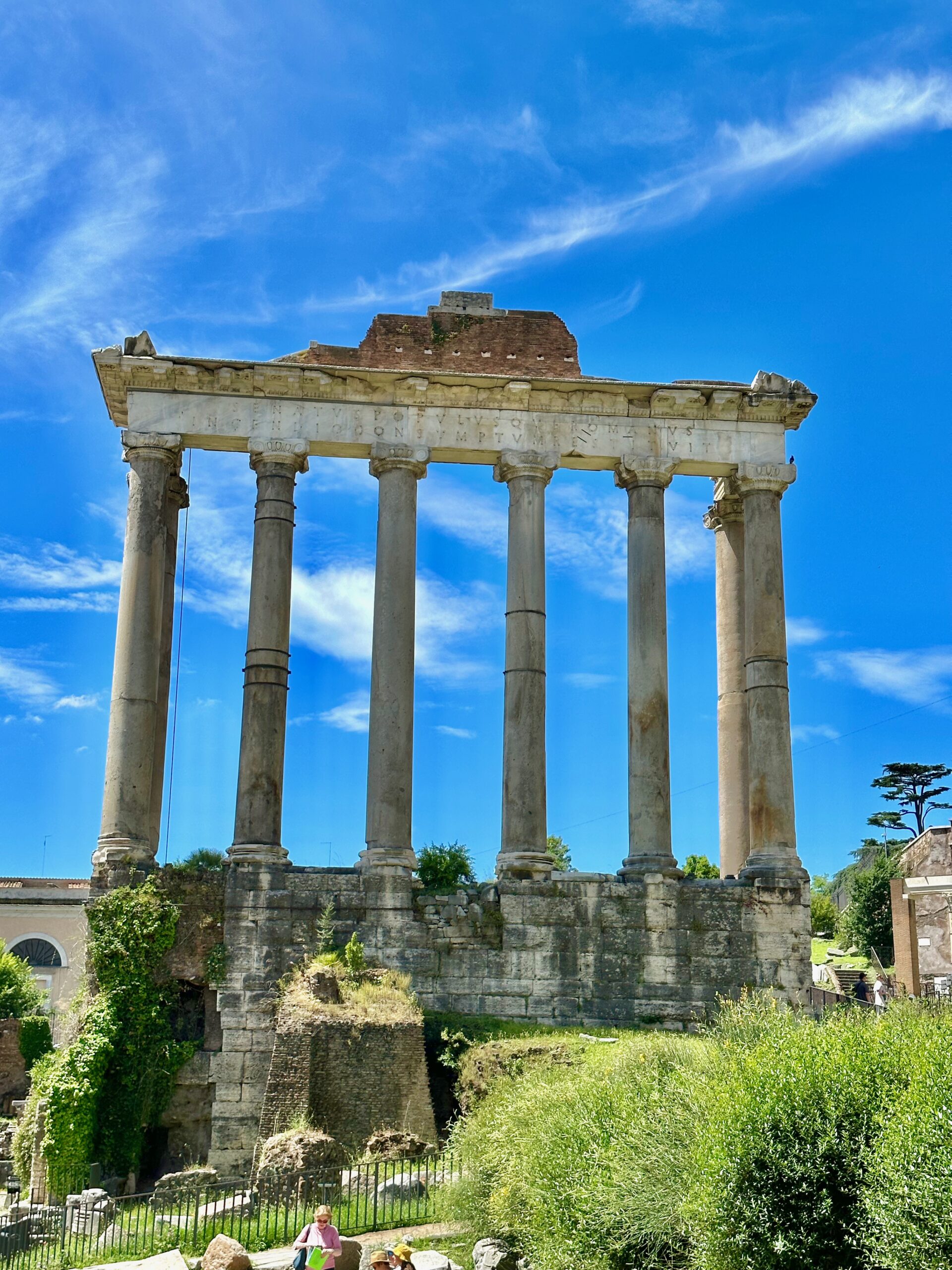 Today, we spent the day in ancient Rome, touring the Roman Forum, Palatine Hill, and the Colosseum.  Be sure to book as early as possible for the Colosseum, especially if you want to visit the gladiator floor or the underground.  Tickets go on sale exactly 30 days in advance at CoopCulture.com.  This site offers the least expensive ticket options to the Colosseum.  Alternatively, you can buy a guided tour, although you will pay more.
The Roman Forum and Palatine Hill are included when you buy tickets to tour the inside of the Colosseum.  Our appointment to the Colosseum wasn't until late in the afternoon, so we spent the first half of the day walking through the Roman Forum and Palatine Hill.
Roman Forum
This impressive archeological site was once the heart of the ancient Roman world.  It was the political, social, and religious center of the city. Allow yourself a few hours here as there is a lot to see.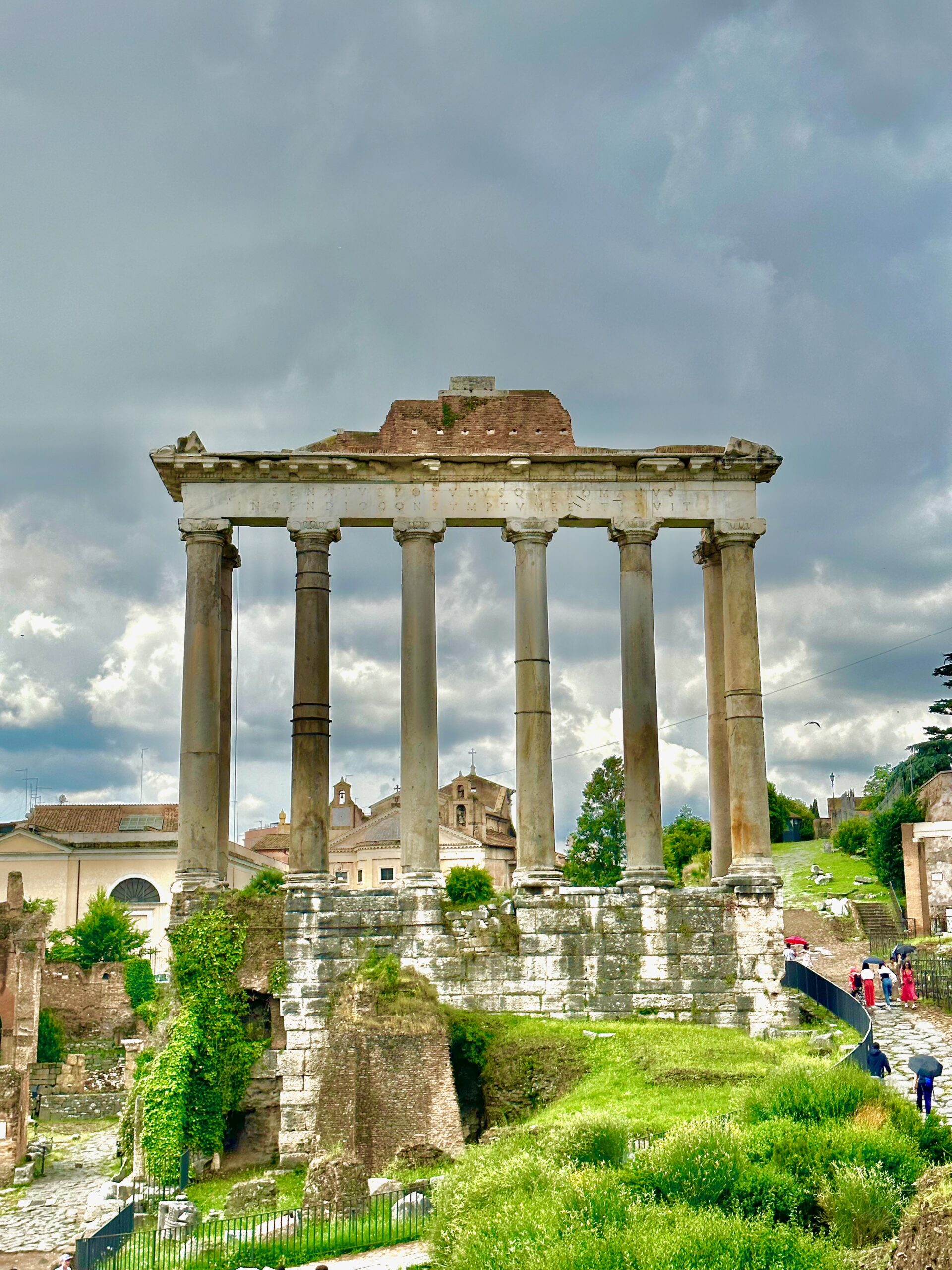 Palatine Hill
Palatine Hill lies adjacent to the Roman Forum and is one of the oldest parts of Rome. The city was founded here on Palatine Hill and is the home of many ancient imperial palaces, starting with Augustus.  Many more archaeological discoveries are also found here from prehistoric times.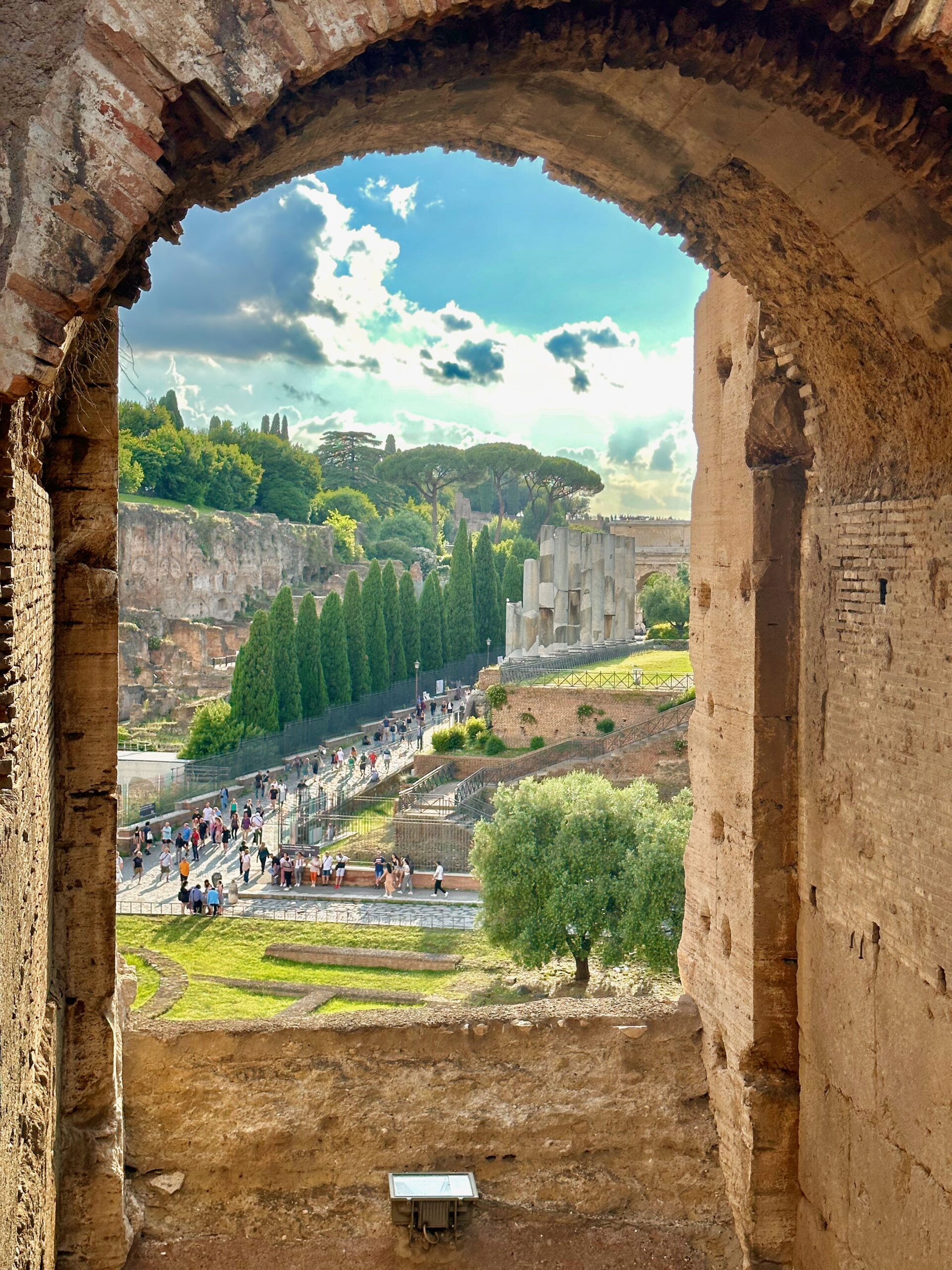 Colosseum
If you want to visit the Colosseum without a tour guide but still want to see the gladiator floor or the underground, you must book 30 days in advance at Coopculture.com.  We could not get tickets to go into the underground, but we enjoyed visiting the gladiator floor.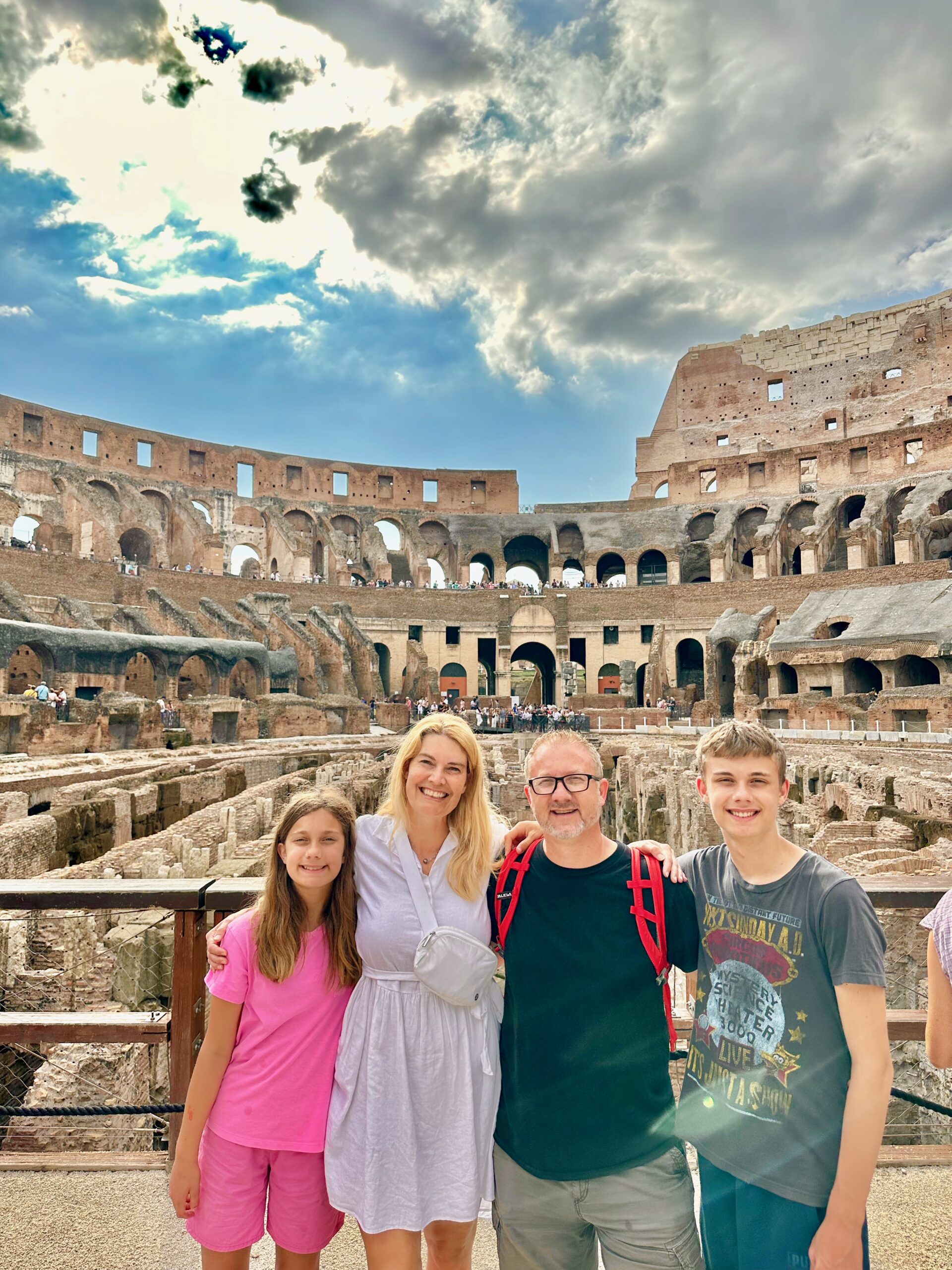 Day 3
Vatican City & Trastevere
Vatican Museums & Sistine Chapel
We bought our tickets 60 days in advance to visit the Vatican Museums. The Vatican Museums house an immense collection amassed by the Catholic church throughout the centuries.   We wanted to visit and see Michaelango's Sistine Chapel.  To see it, you must first go through most museums and exhibits.  Although the museums are quite impressive, the lines and queues accompanying them are reminiscent of a visit to Ikea.  If you've been there, you know what I mean.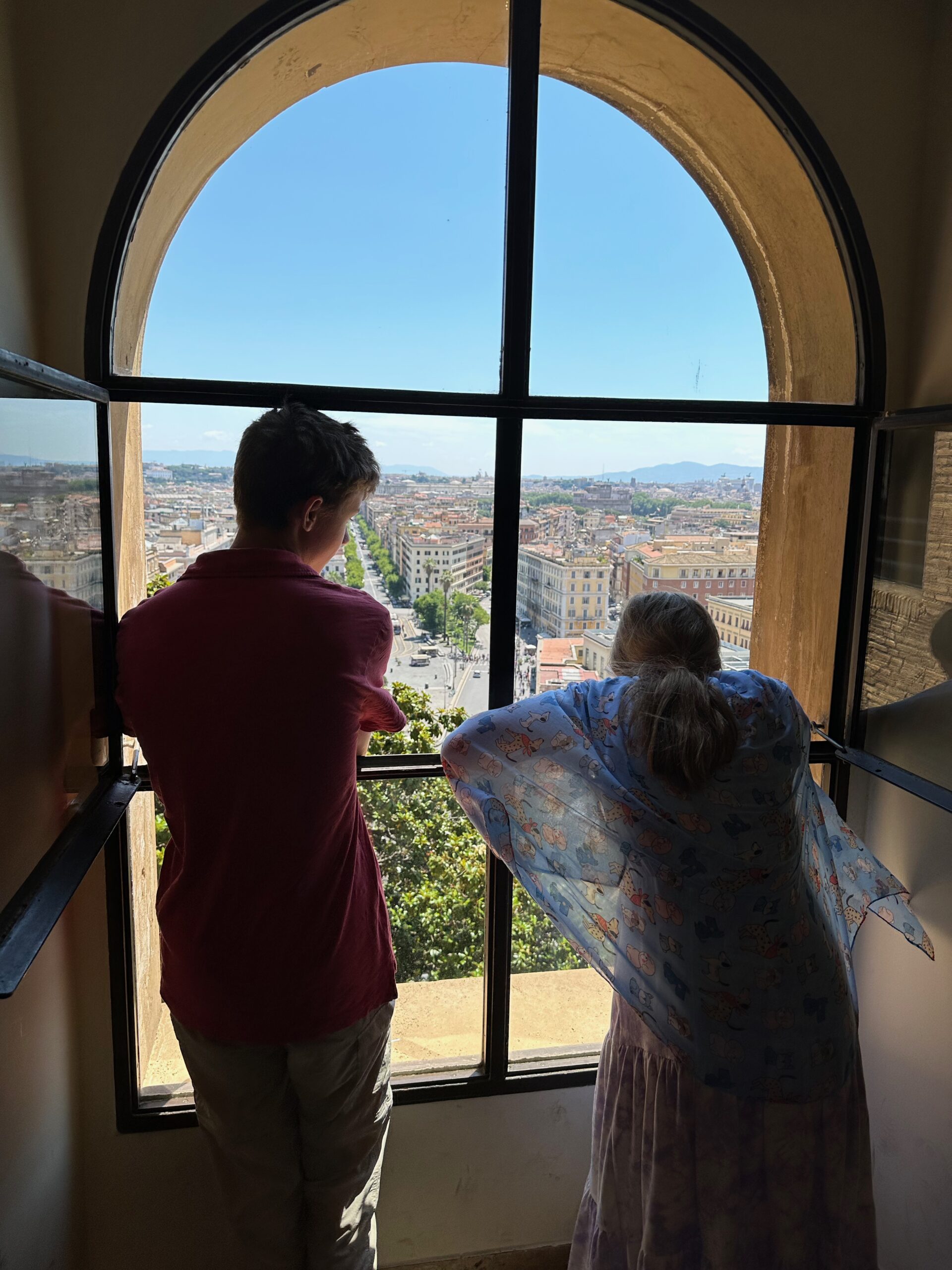 St. Peter's Basilica
No visit to Vatican City is complete without a visit inside St. Peter's.  It is the largest church in the world by interior measure and is astoundingly impressive.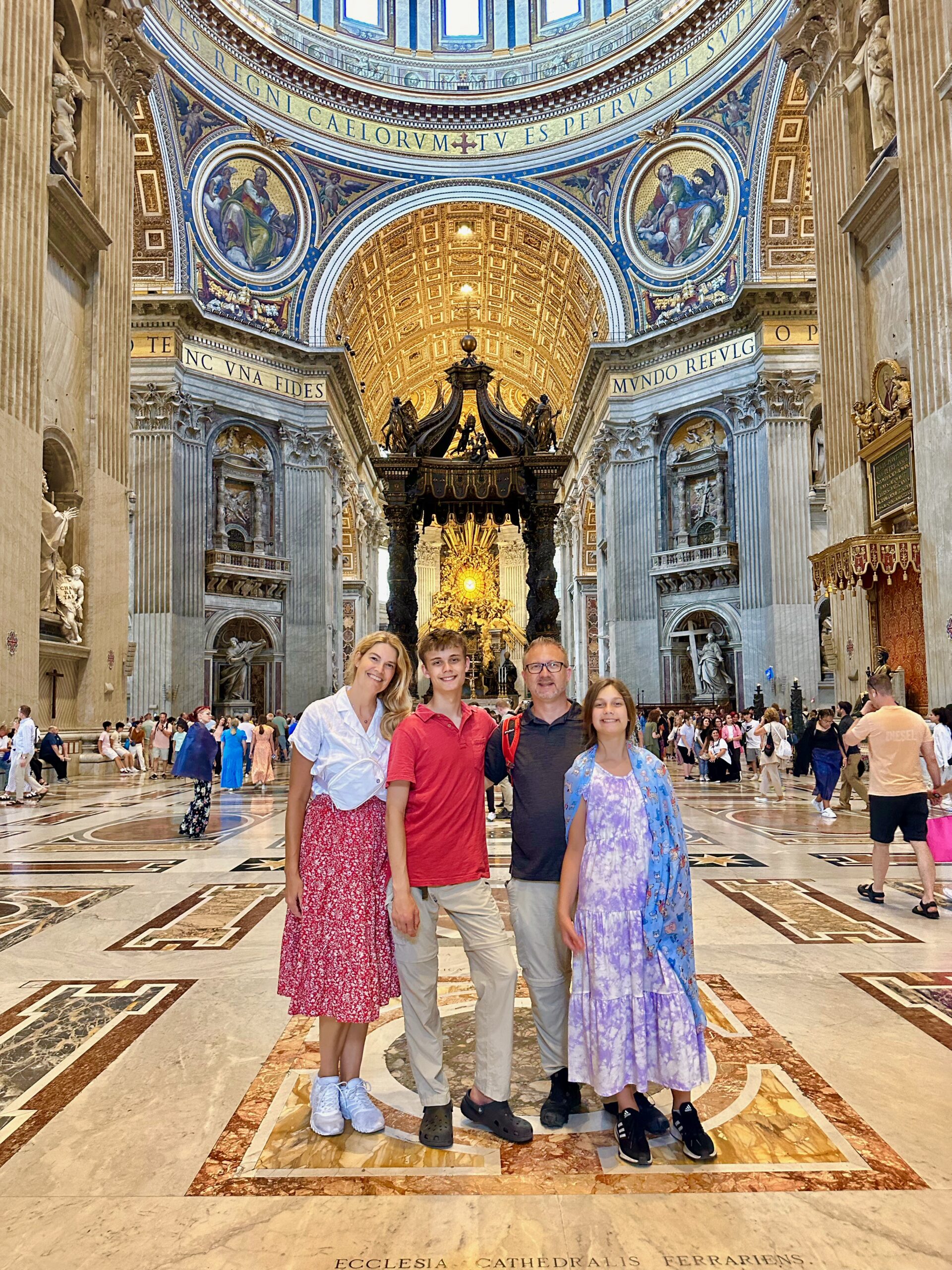 Trastevere
After we visited Vatican City, we made our way to the neighborhood of Trastevere for lunch.  Trastevere is a beautifully picturesque neighborhood known for its fantastic food and restaurants.  We ate at Alle Fratte Di Trastevere, and it was fantastic. It was one of the best meals of our trip.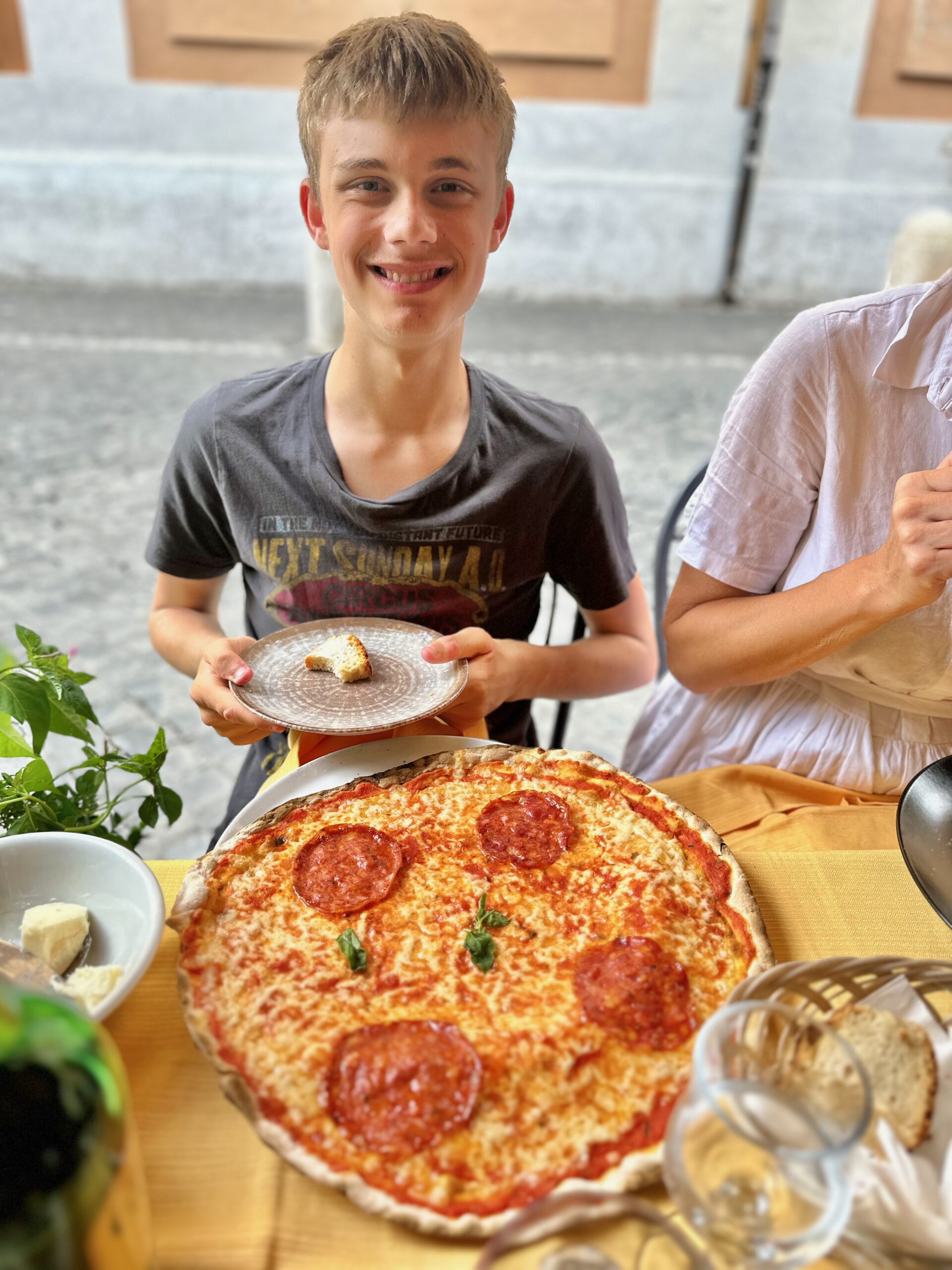 That was pretty much how we spent our three days in Rome.  This is a perfect itinerary for anyone who has never been and wants to fit in all the main sites Rome offers.  To read more about our European travels, check out my post on our Three Week Europe Itinerary.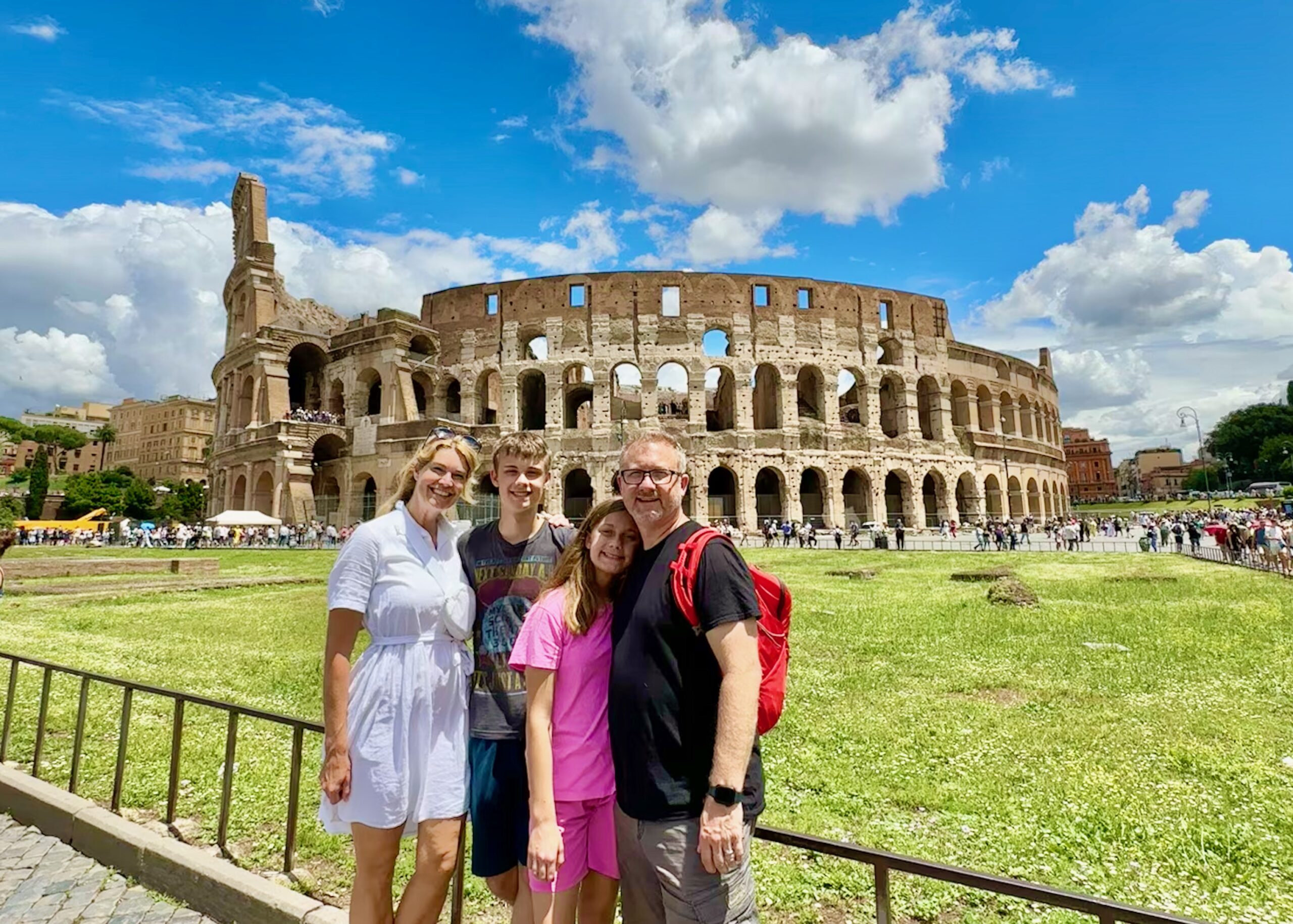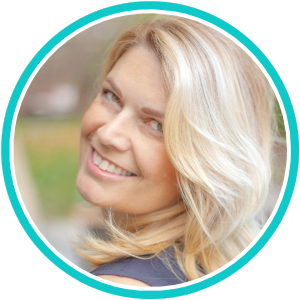 Mom of two and seeking sanity in the everyday. Let's chat about family, school struggles, travel, and living our best life. Located in the San Francisco Bay area.