You've only got 48 hours to visit London.  To make things even more complicated, you're with the kids.  How will you manage? Don't worry, you can still see a good amount of the city and not wear yourself out in the process.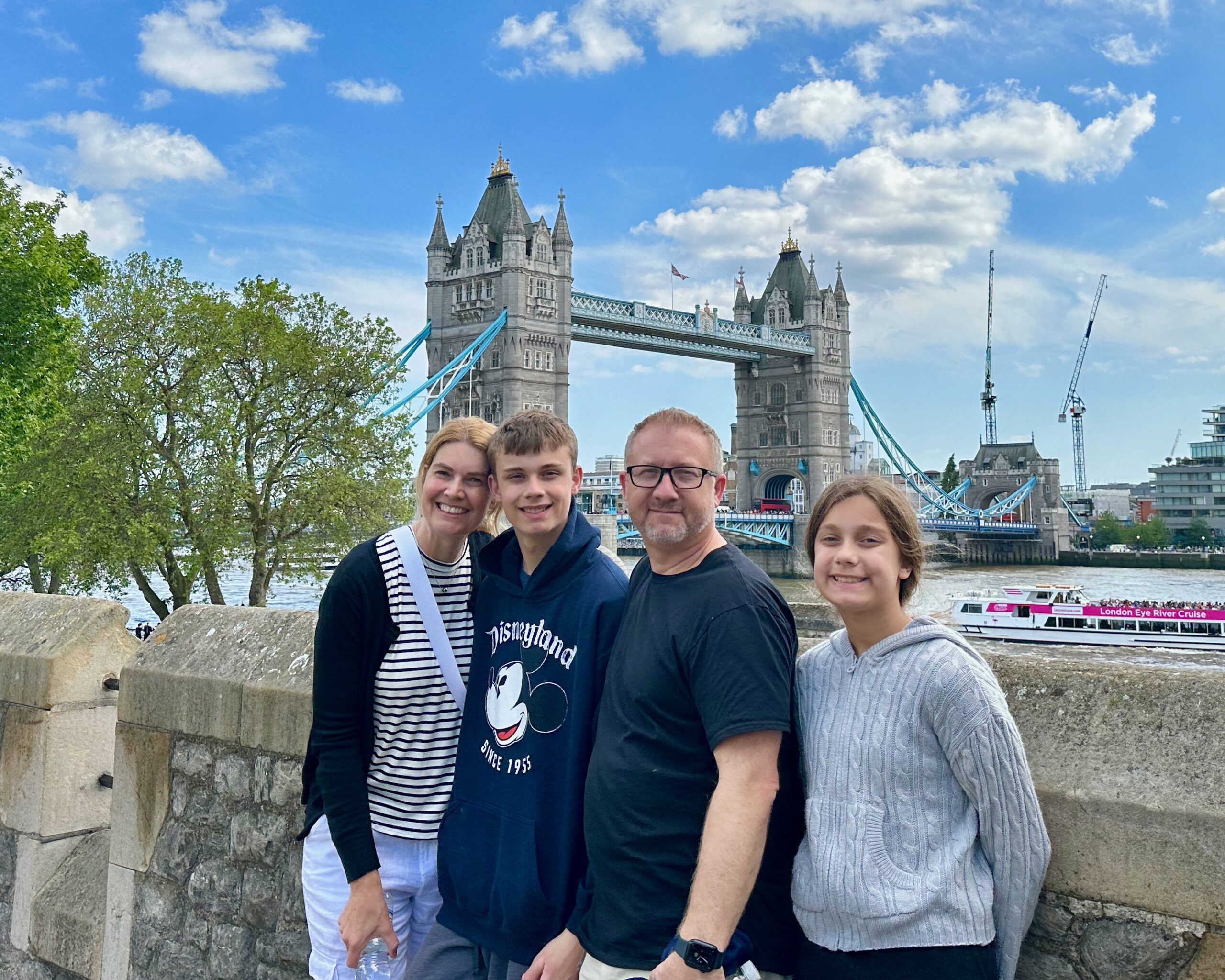 London in 48 Hours
Our family only had 48 hours to see the city of London. In addition to being short on time, we were battling jet lag.  London was the first stop on our three-week European vacation.  We arrived on a Friday at 2 pm, and were scheduled to head off to Paris Sunday at 2:20.  We had roughly 48 hours total time in London, but we only had one actual full day to see the city.  Believe it or not, we saw a lot of London and we had a wonderful time doing it.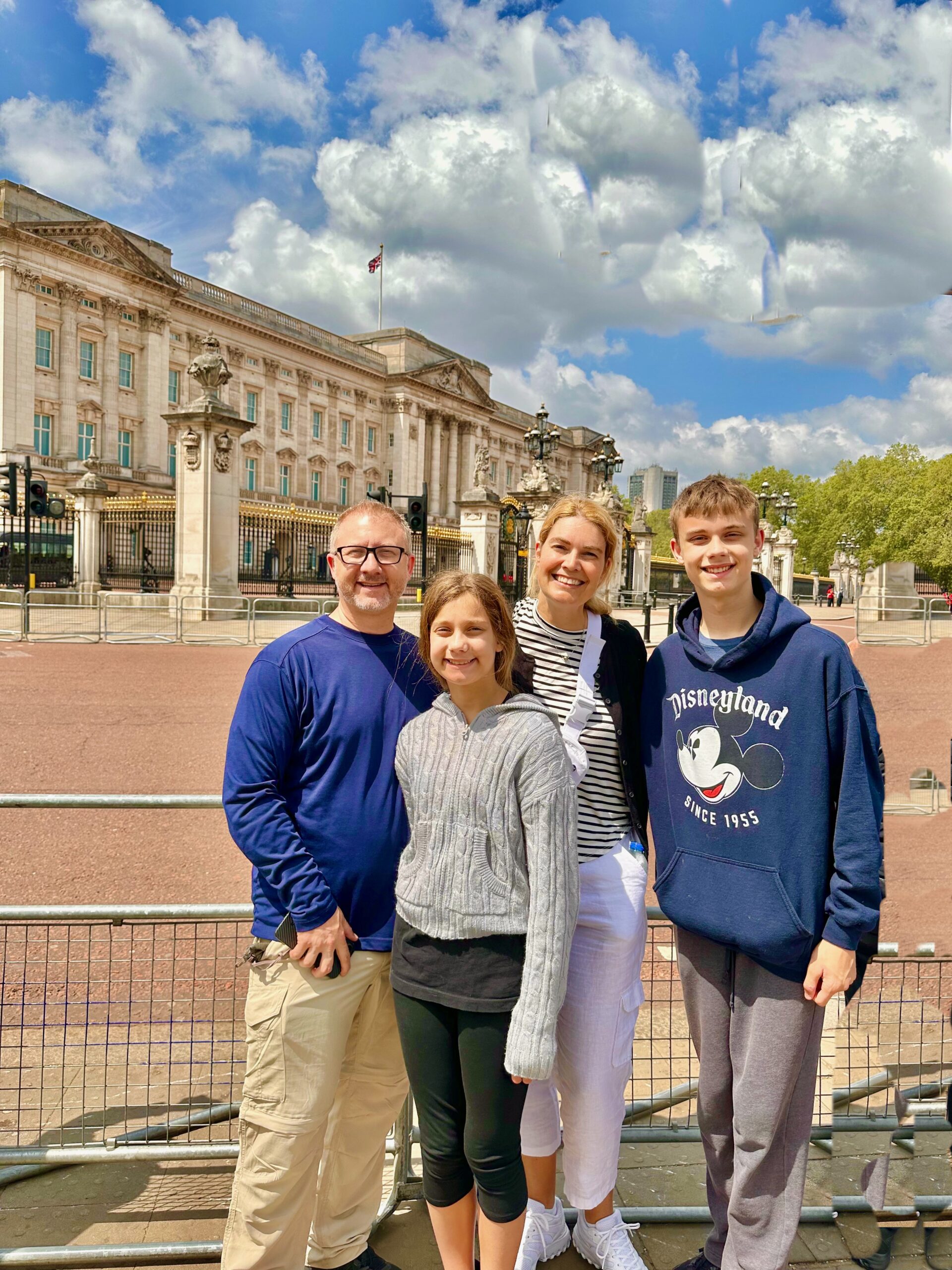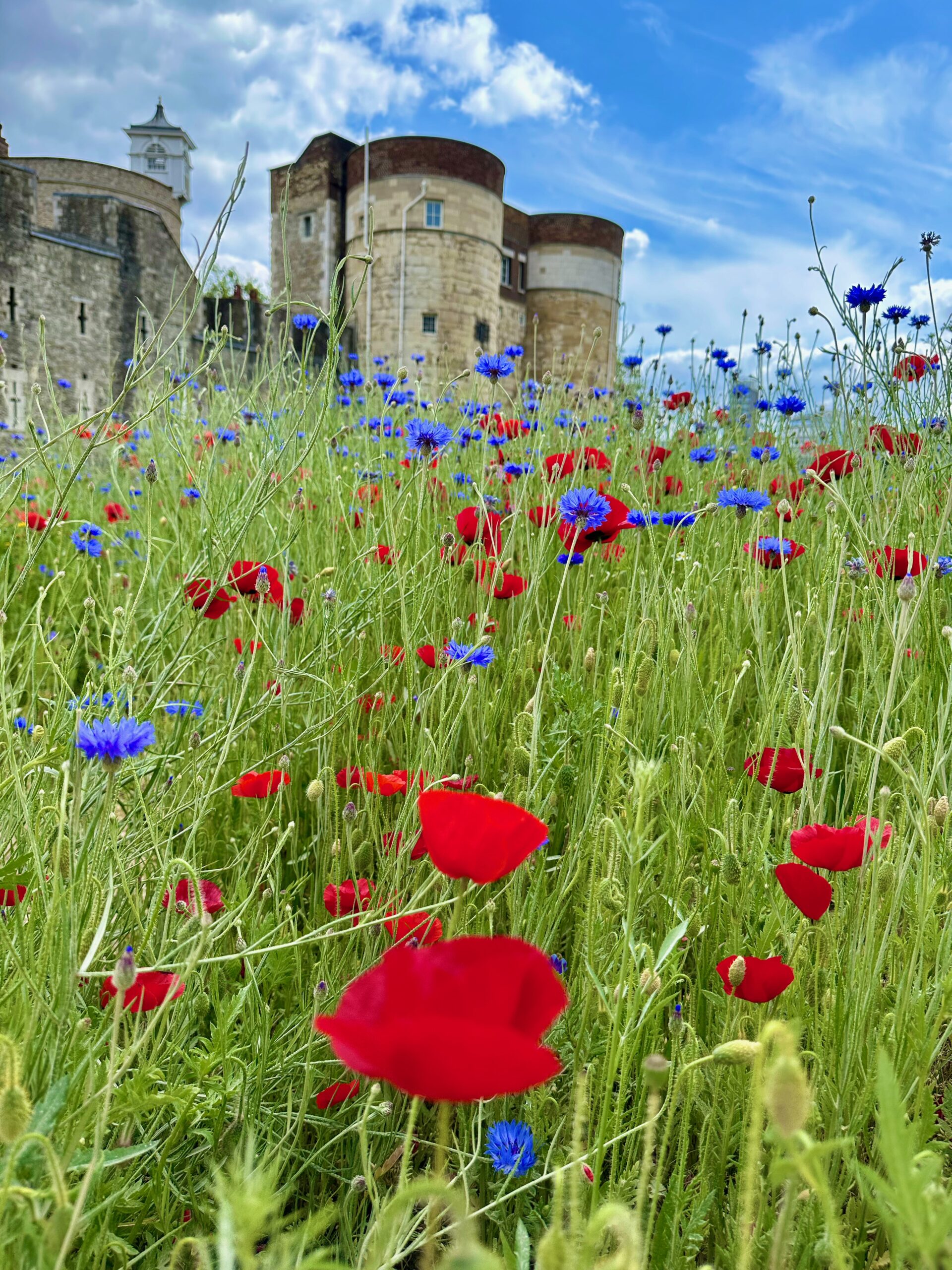 Don't try to fit Everything in One Trip
The secret to our successful London stay was not to expect to see everything the city has to offer in a single day.  Trying to fit too much in exhausts me and, honestly, stresses me out.  It's best to go on a trip like this knowing that you will return one day. There will be another time to see the things you didn't see on this trip.
Because our flight didn't get in until 2 pm we didn't have a lot of time to sightsee on our first evening. Still, we pushed through the tiredness and saw what we could see that first day.  Our second day was a bit busy but wisely scheduled to allow for some downtime.   Believe it or not, we had nothing officially planned on the final day, which ended up working out greatly in our favor.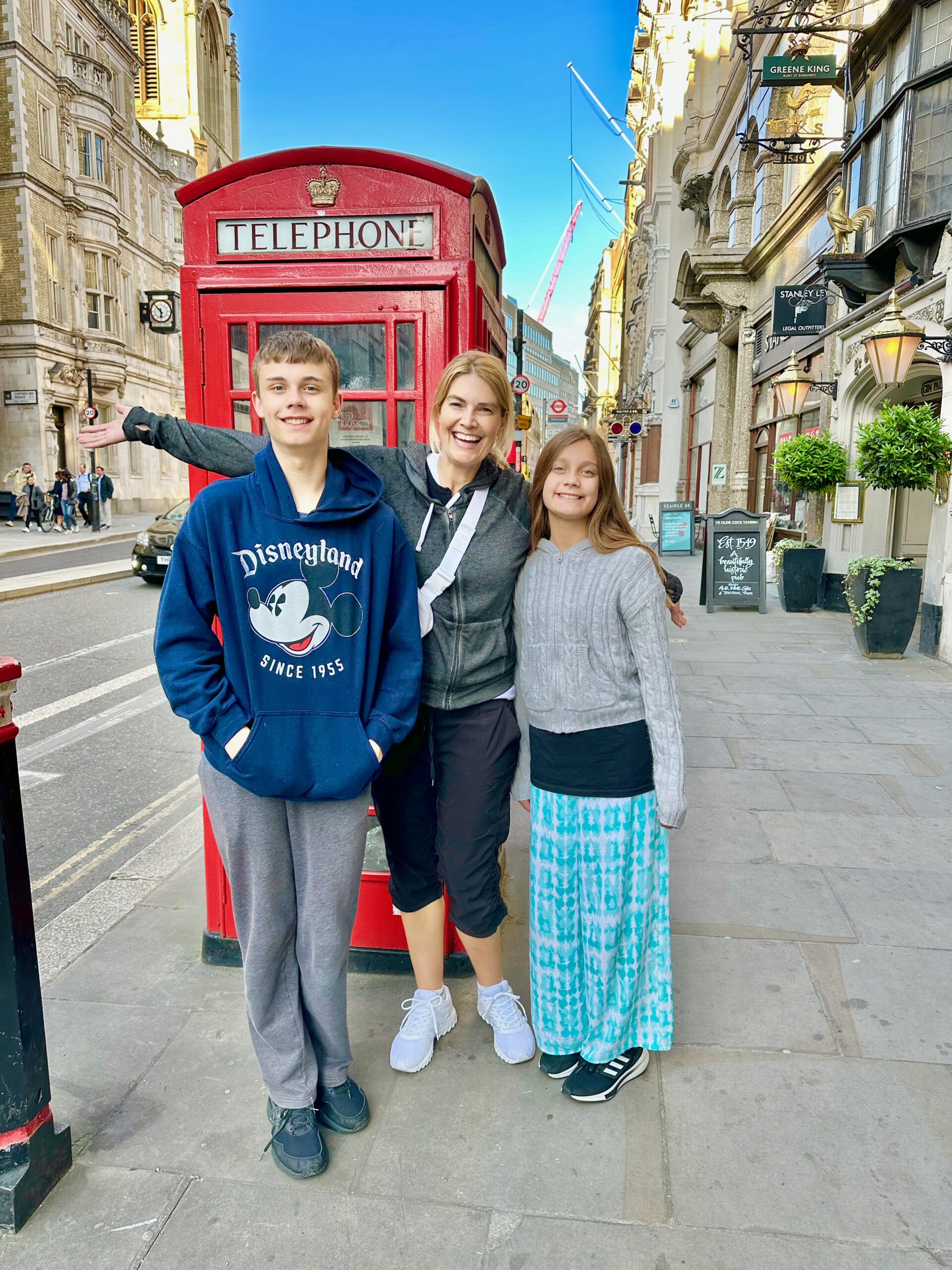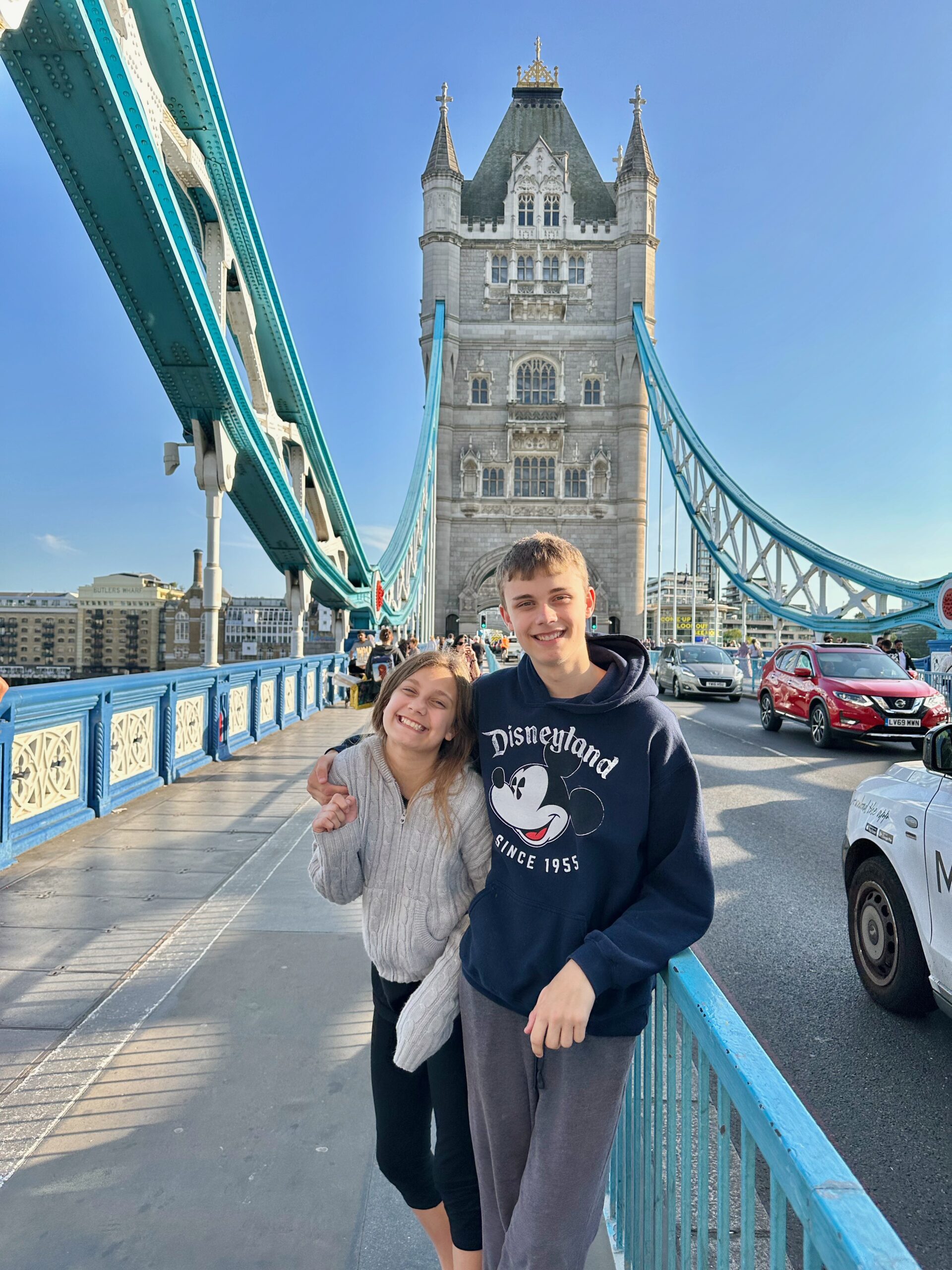 Reservations
With a tight trip like this, I found that making reservations in advance is essential.  Most tourist-heavy attractions these days require reservations of some sort.  Making them far in advance to get the time slots you need is vital when time is scarce.  We booked our attractions more than six weeks before our trip and had no problems getting our needed times.
I've laid out our fantastic "48-Hour London with Kids" itinerary.  Further, I've included additional attractions, ideas, and tips to enable you to optimize your two days in London too.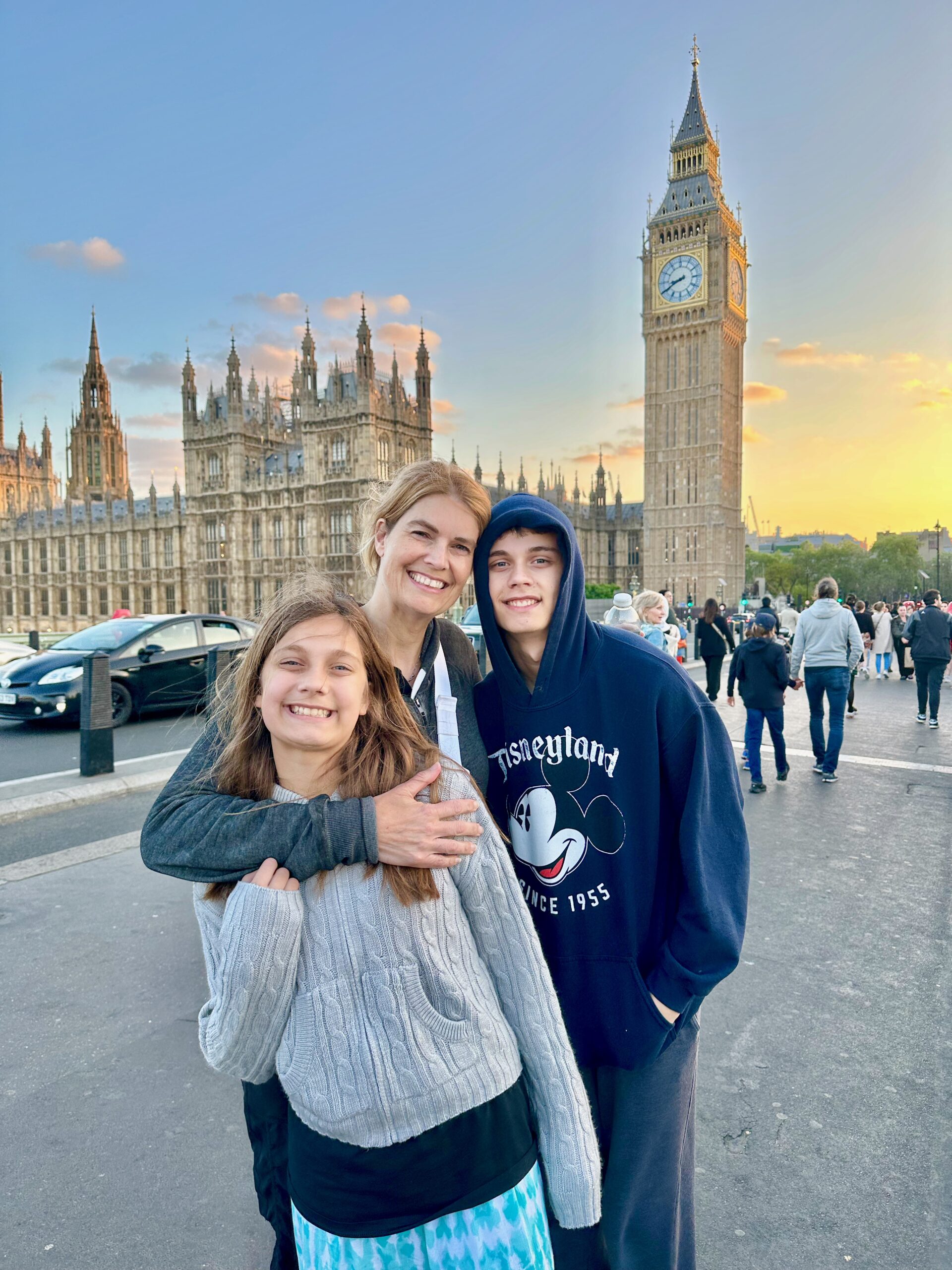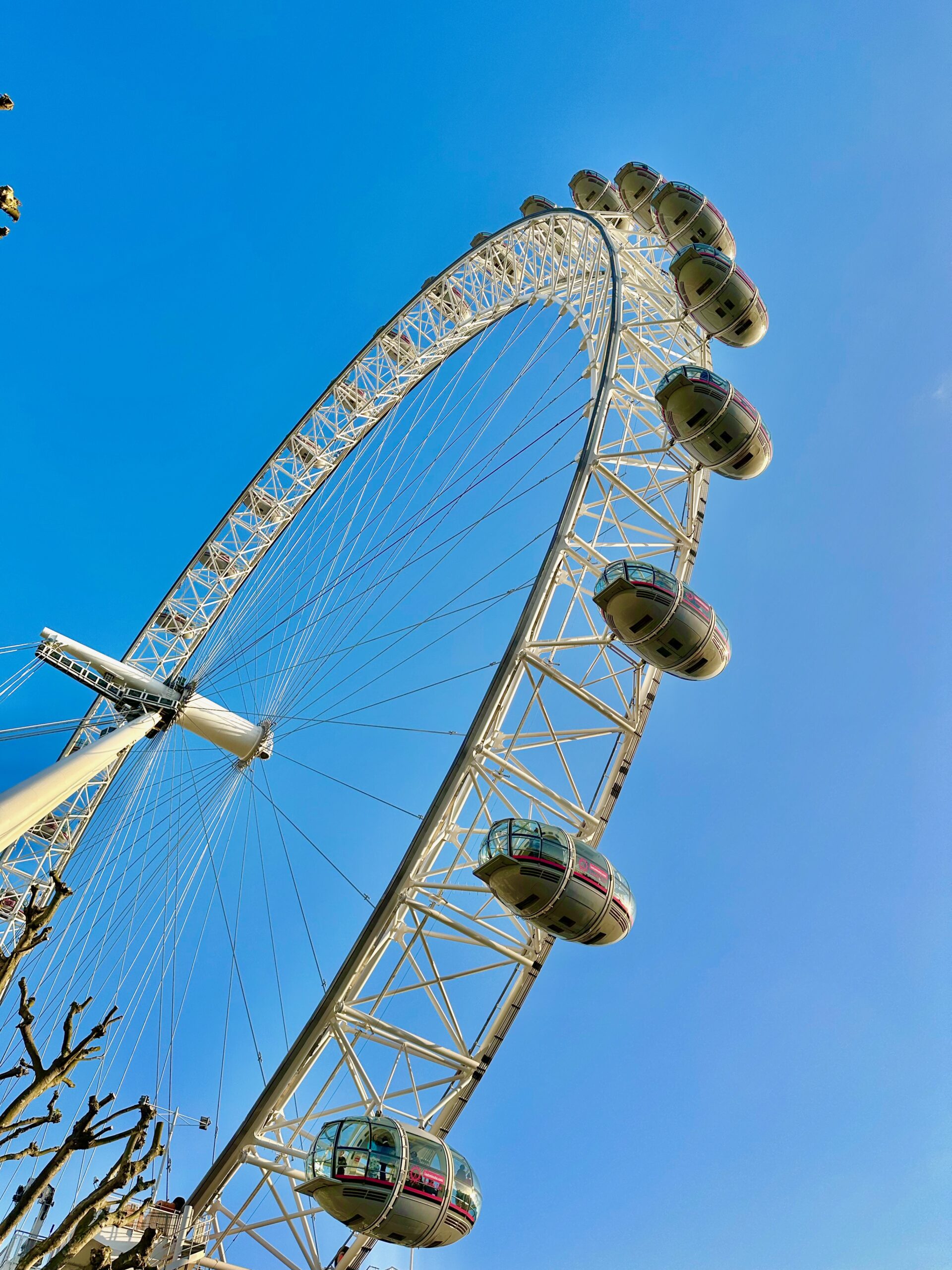 Our "48 Hours in London with Kids" Itinerary
Day 1:
Check into our central London hotel:  We stayed at the Leonardo Royal London St. Pauls, located right across from St. Paul's Cathedral.  Since we were short on time,  it was important to stay somewhere central and close to the sites we wanted to see.
Grab a bite to eat: In our case, it was already almost dinner time after we checked in and got settled. We ate at a local pub and enjoyed fish and chips.
Take a walk along the Thames:  After filling our bellies, we walked over and strolled along the banks of the Thames.  We crossed over at the Hungerford Bridge and Golden Jubilee Bridges which took us to the London Eye.  My daughter is afraid of heights, so we didn't ride it, but this would've been a perfect time for those who could make it happen.
Continue to walk along the Thames to Westminster Bridge: The purpose of this walk was to end up at Big Ben and Parliament to see it light up.  Crossing at the Westminster Bridge gives you a gorgeous view of the iconic clock.  Since we were here in the evening, we waited around a little extra to see it light up at dusk. Okay, we waited around a long time. Who knew it takes so long to get dark?
Grab a taxi back to the hotel: Call it a night and rest up for the big day.
Day 2
Grab breakfast: Our hotel offered a wonderful breakfast buffet. It was so delicious and convenient. My son marveled at "beans for breakfast."
Take the Underground to the Westminster station:  We knew we would be taking the Underground to most of the sites today, so it was easiest and most cost-effective to buy a day pass for zones 1-6.  We bought them right there at the station.
Westminster Abbey: (1 1/2 hours) We had a  10 am reservation to tour Westminster Abbey.  We easily walked through the whole thing. We saw everything we wanted to see in about one and a half hours. (Be sure to grab the free Audio Guide.  It was full of great history and information and is included in the price of admission.)
Buckingham Palace: This is an easy 10 minutes walk from Westminster Abbey. We spent around 30 minutes walking around, taking photos, and taking in the sites.
Grab lunch: We grabbed a quick grab-and-go lunch at a charming shop.
Tower of London: (3 hours) We had a 2:30 pm reservation to tour Tower of London. We took the Underground from Buckingham Palace to Tower Hill station.  We actually stayed here a little longer than expected because it was such an incredible experience.  We took one of the Beefeater tours, which is included in the price of entry, and you should make sure you do the same. It adds so much flavor to the experience.   Afterward, we casually toured around taking in the sites and history.
Dinner at Vicinity with a view of Tower Bridge:  If the weather is nice, sit outside and enjoy the view.  This restaurant is right on the banks of the Thames and at the foot of Tower Bridge. It is a great spot for photos of the bridge… right from your table!
Head Back to Hotel:  After dinner, we casually made our way back to the hotel.  Jet lag was starting to affect the kids — they were wiped out.  My husband and I left the kids in the room and grabbed a drink at the hotel's rooftop bar. See, jet lag can be a good thing!
Day 3
Grab breakfast:  Again we enjoyed the hotel's breakfast buffet. More beans!
Walk over to St. Paul's Cathedral: This would be a perfect time to tour St. Paul's Cathedral.  Unfortunately, my son ended up coming down with something, so we were unable to tour inside.  Instead, I took this time to walk about the area and do some souvenir shopping.
Grab a cab to St. Pancras station to catch the Eurostar to Paris: If you have a Harry Potter lover in your family, arrive a little early to visit the 9 3/4 platform which is located in the King's Cross station.  King's Cross station is adjacent next to the St. Pancras station.  Again, due to my son's illness, we weren't able to visit it this time.
In retrospect, I would have loved to have another full day in London.  There was so much more to see and rich history to experience. Plus, one more plate of breakfast beans would have made my son happy. We had such a fantastic time during our short visit.  That said, the nice thing about short visits is that it gives you a reason to visit again and you see what you missed.  If you would like to read more about our Europe family travels check out our Ultimate European Three-Week Itinerary. More is coming soon!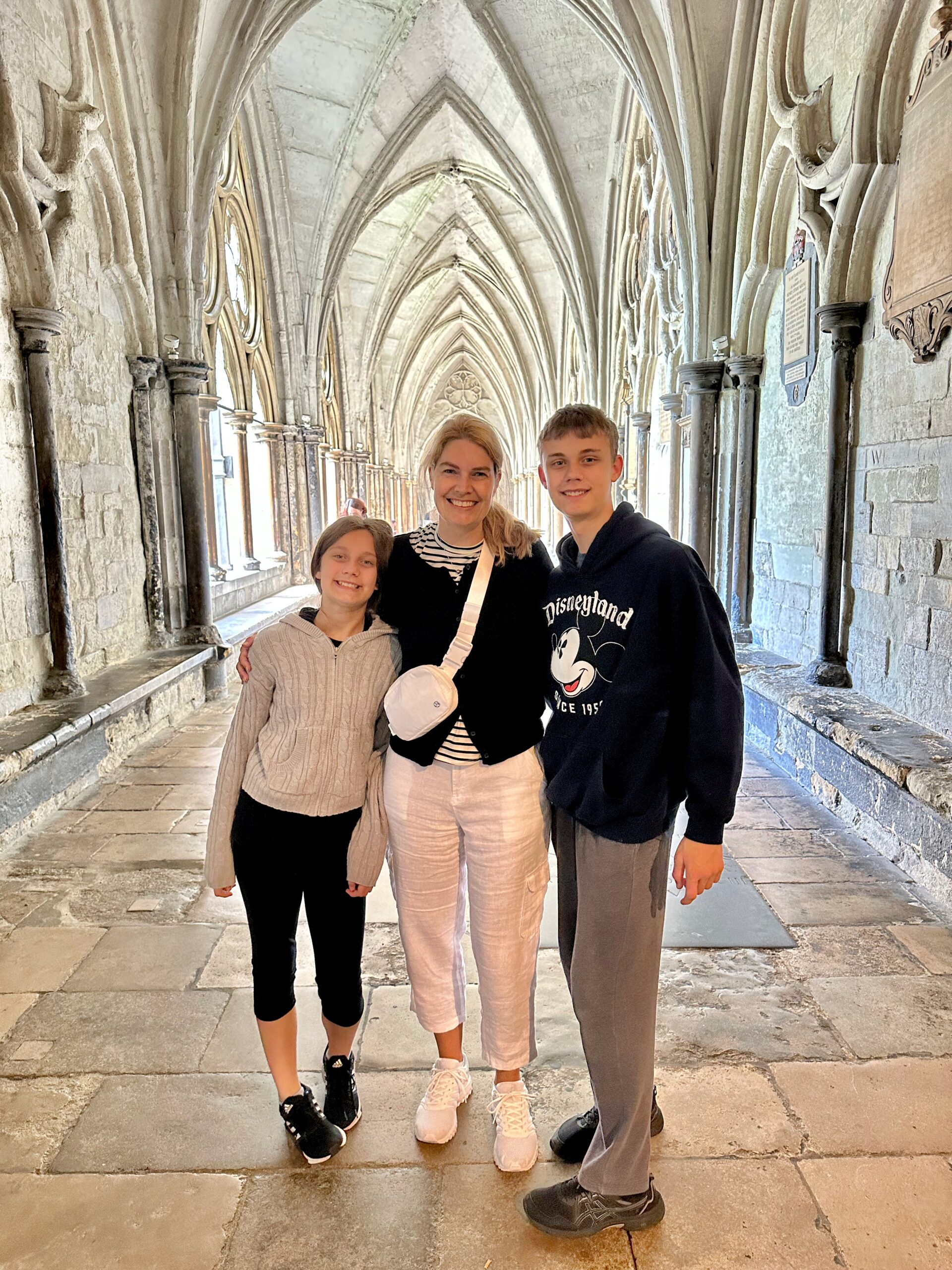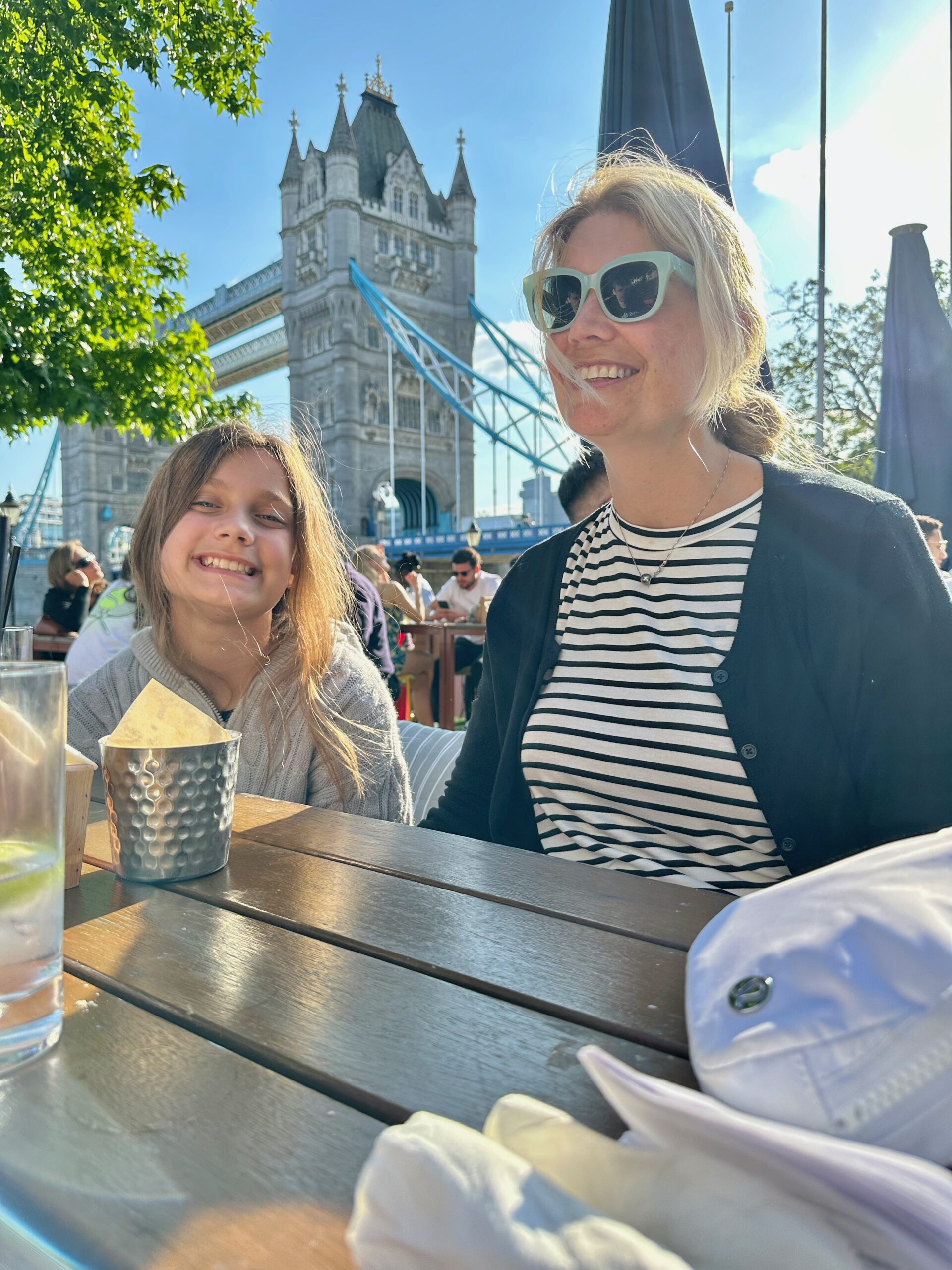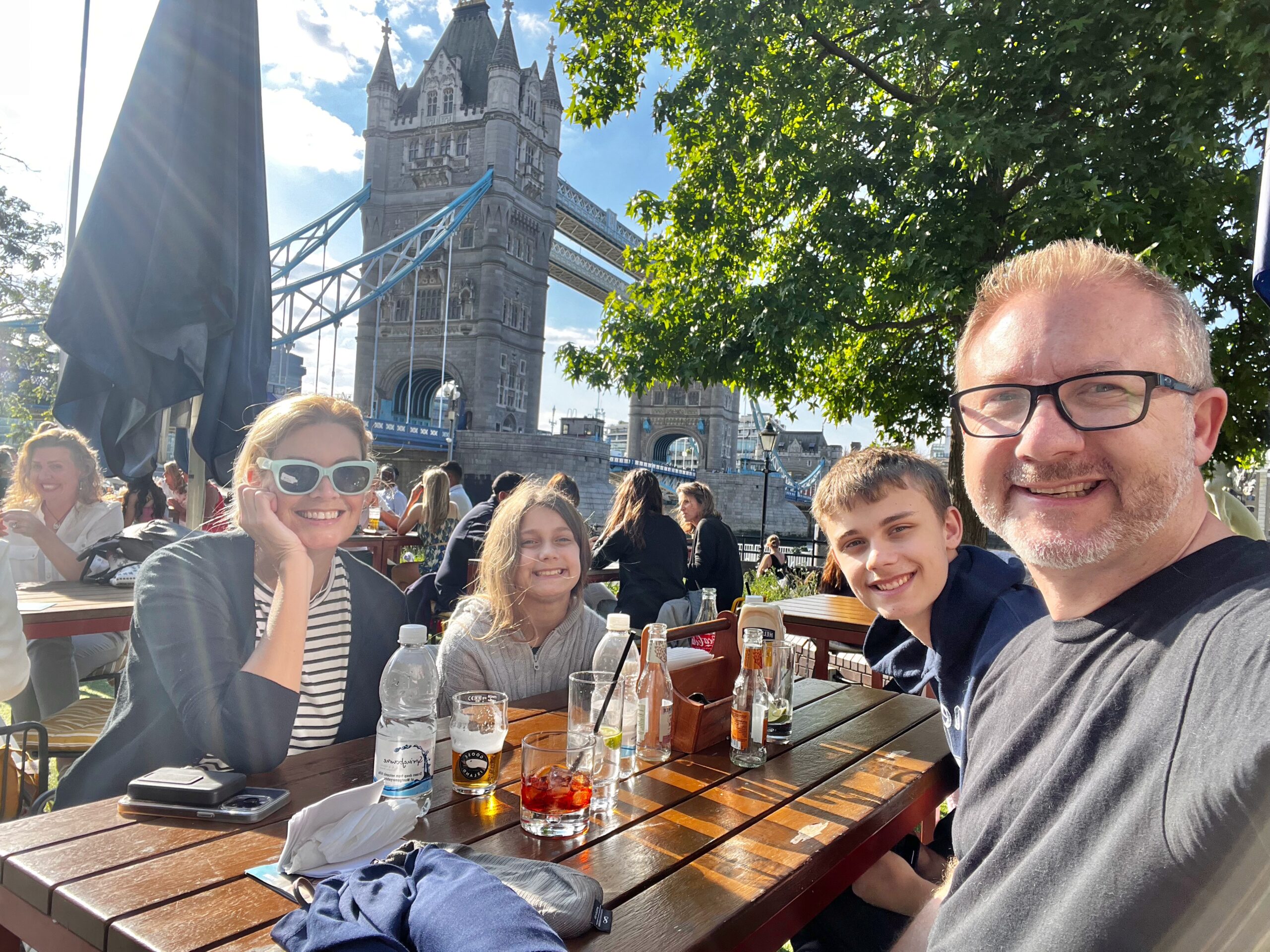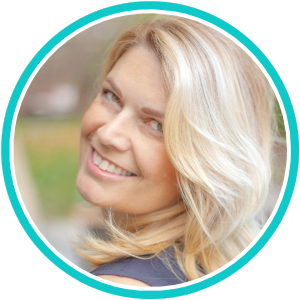 Mom of two and seeking sanity in the everyday. Let's chat about family, school struggles, travel, and living our best life. Located in the San Francisco Bay area.