For our 15 year anniversary we decided Bora Bora was the place we wanted to visit. It was on both of our bucket lists.  Bora Bora is not the easiest place to get to nor is it affordable.  This trip took some time, budgeting, and careful planning to make it work.  But we did it.  We were able to visit Bora Bora on a budget.  Below, I will tell you how we were able to have our dream vacation and not break the bank.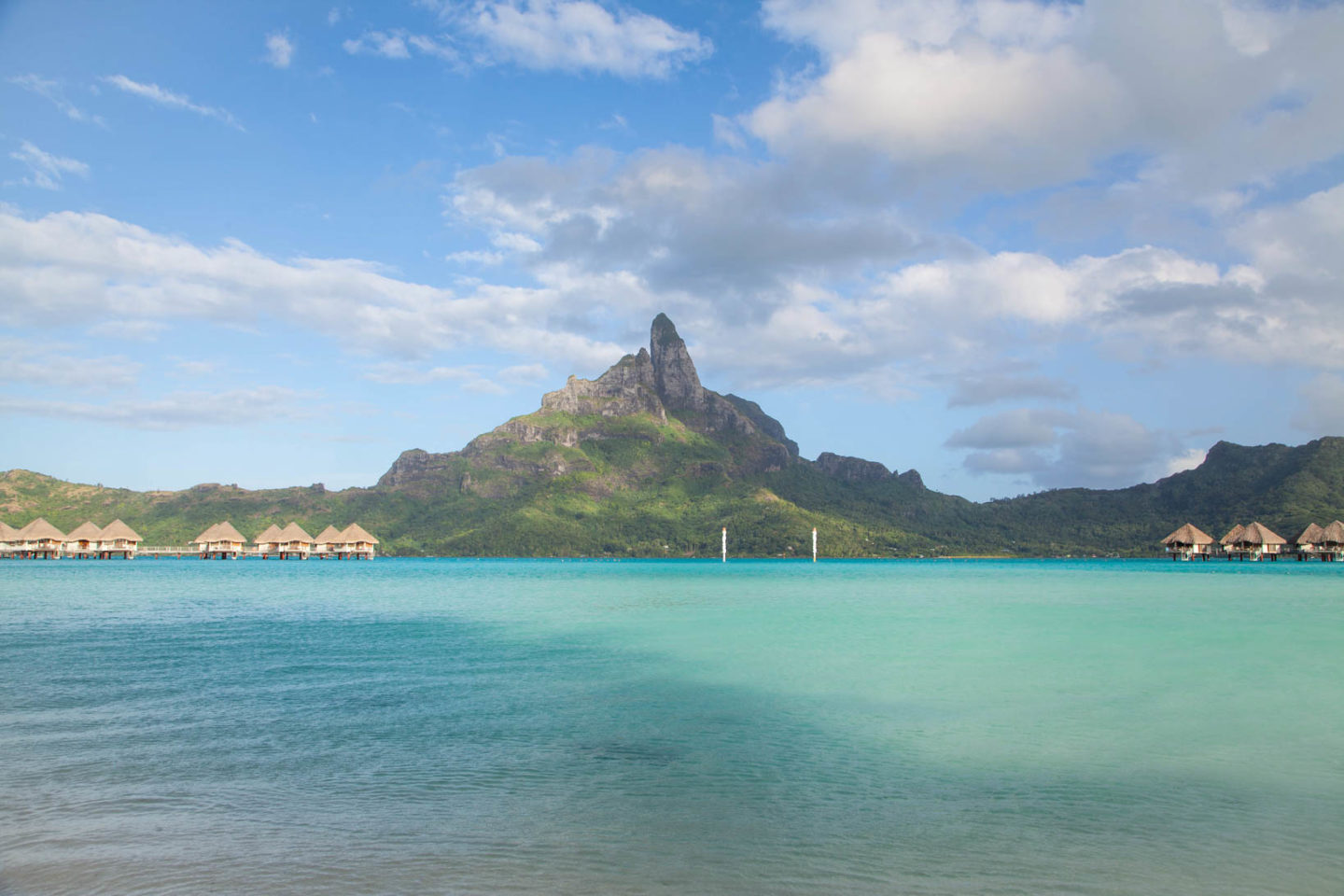 Getting There
Our main flight was from Los Angeles to Papeete, Tahiti, and for this leg of the trip airline miles were our friend. We are both members of the American Airlines frequent flyer program which happens to partner with Air Tahiti Nui.  In the years leading up to our trip I bought everything with my American airlines credit card and racked up the miles.   I was able to book our tickets nonstop using only miles.  We booked an inexpensive Southwest flight from San Jose to Los Angeles where we then caught our flight onward.  Once we landed in Tahiti at 4am local time, we took a ferry across to the Island of Moorea.  After 9 hours on a plane it was  pretty refreshing to watch the sunrise from the deck of a boat in the south pacific.  A balmy ocean breeze is one of the best cures for jet lag!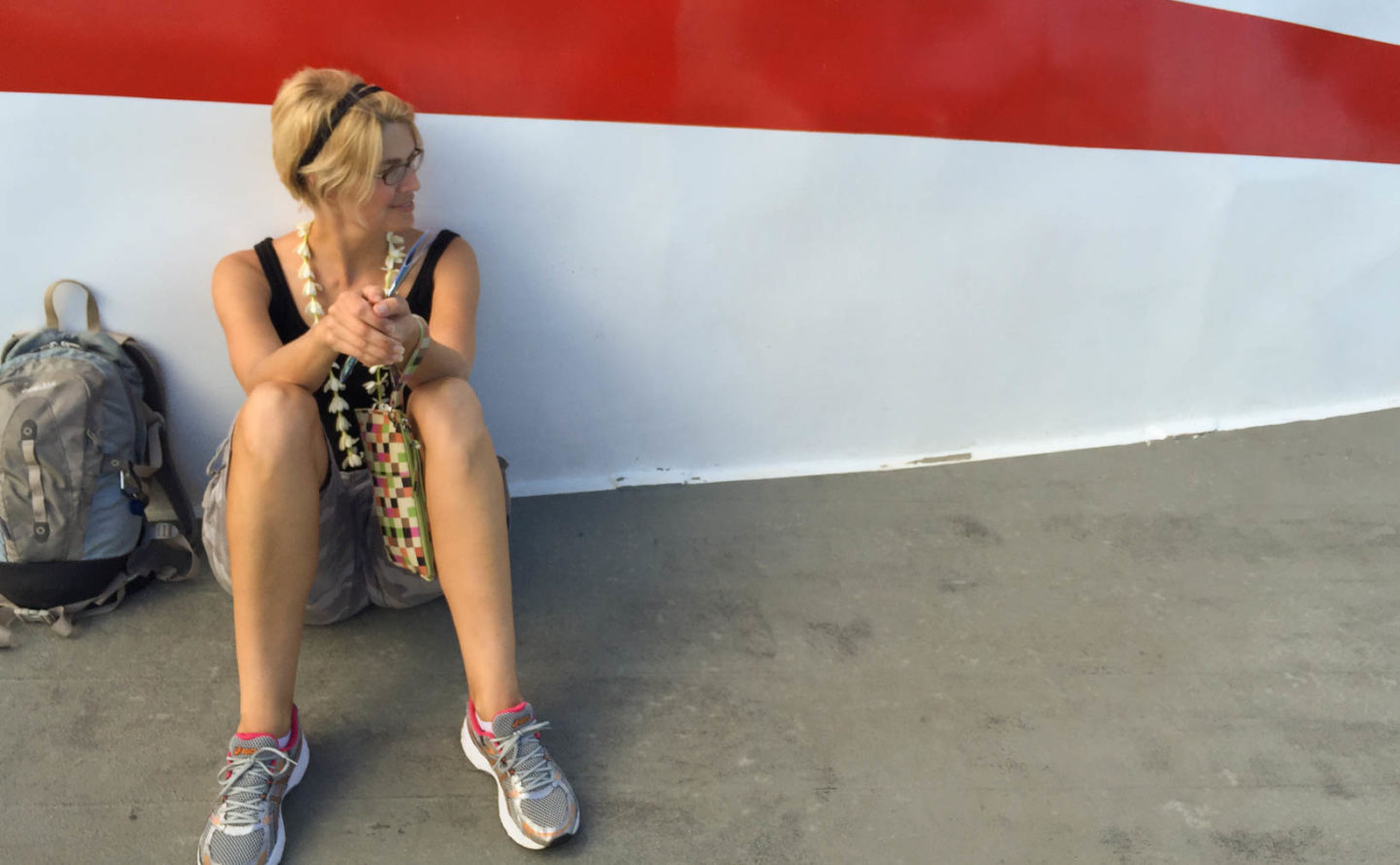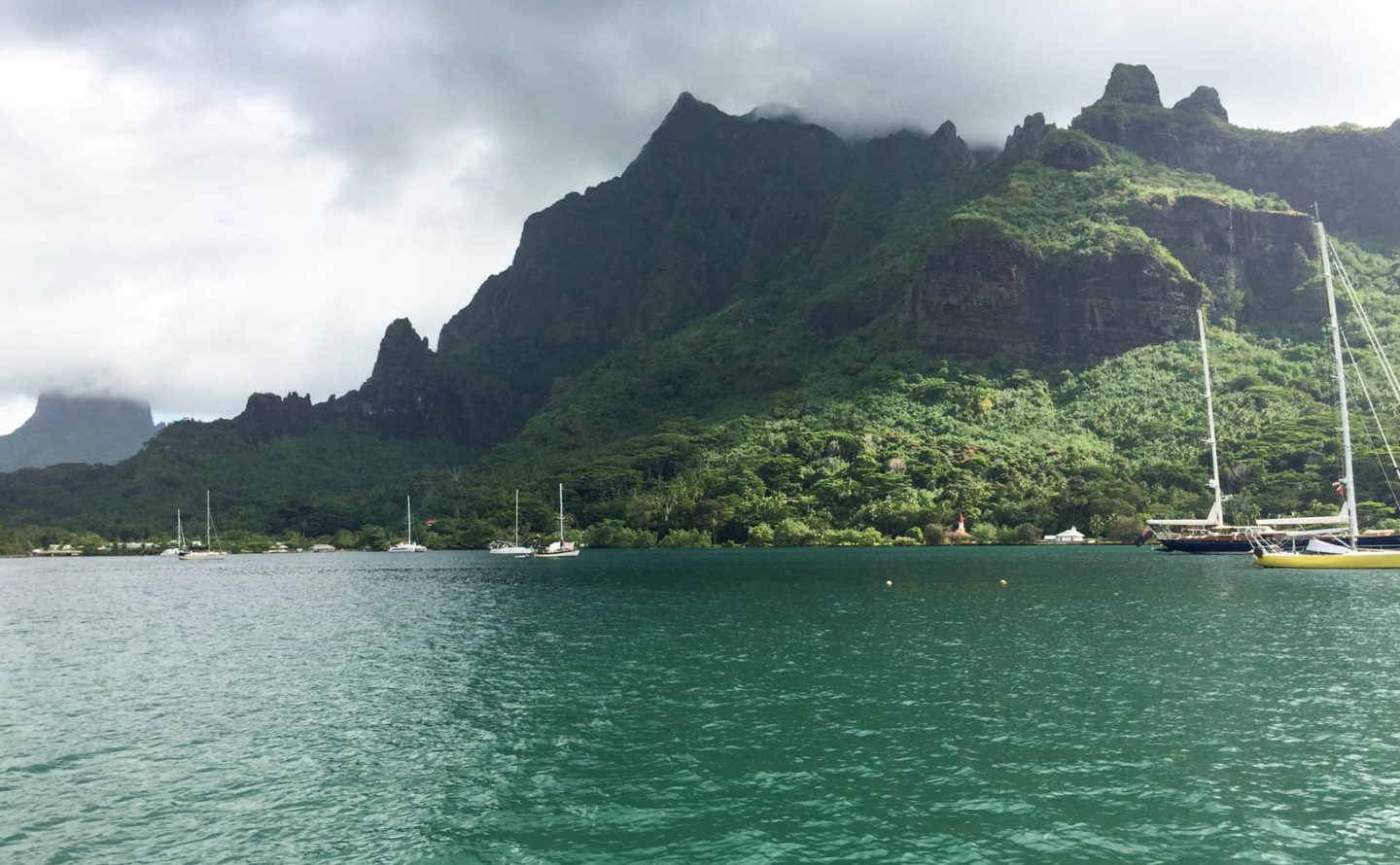 Where we stayed
Earlier I mentioned Bora Bora is a bit pricey.  I really mean it.  It's not just a wee bit pricey it's all out expensive.  To make the trip a little easier on our budget we decided to split our 7 nights between Bora Bora and Moorea.  Moorea is a little easier on the wallet and was also our first stop.
We stayed three nights at the Moorea Pearl Resort and Spa — it has recently changed ownership and is now Manava Beach Resort and Spa.  It was a perfect spot to relax for a few days while getting over our jet lag.  I found Moorea to be an exotically beautiful island.  We filled our days with snorkeling, lounging, and exploring.  We rented a scooter to get around the island.  It was nice to check out some of the local eateries, explore, and do a little shopping.  Being in French Polynesia, I knew I wasn't leaving without a beautiful black pearl.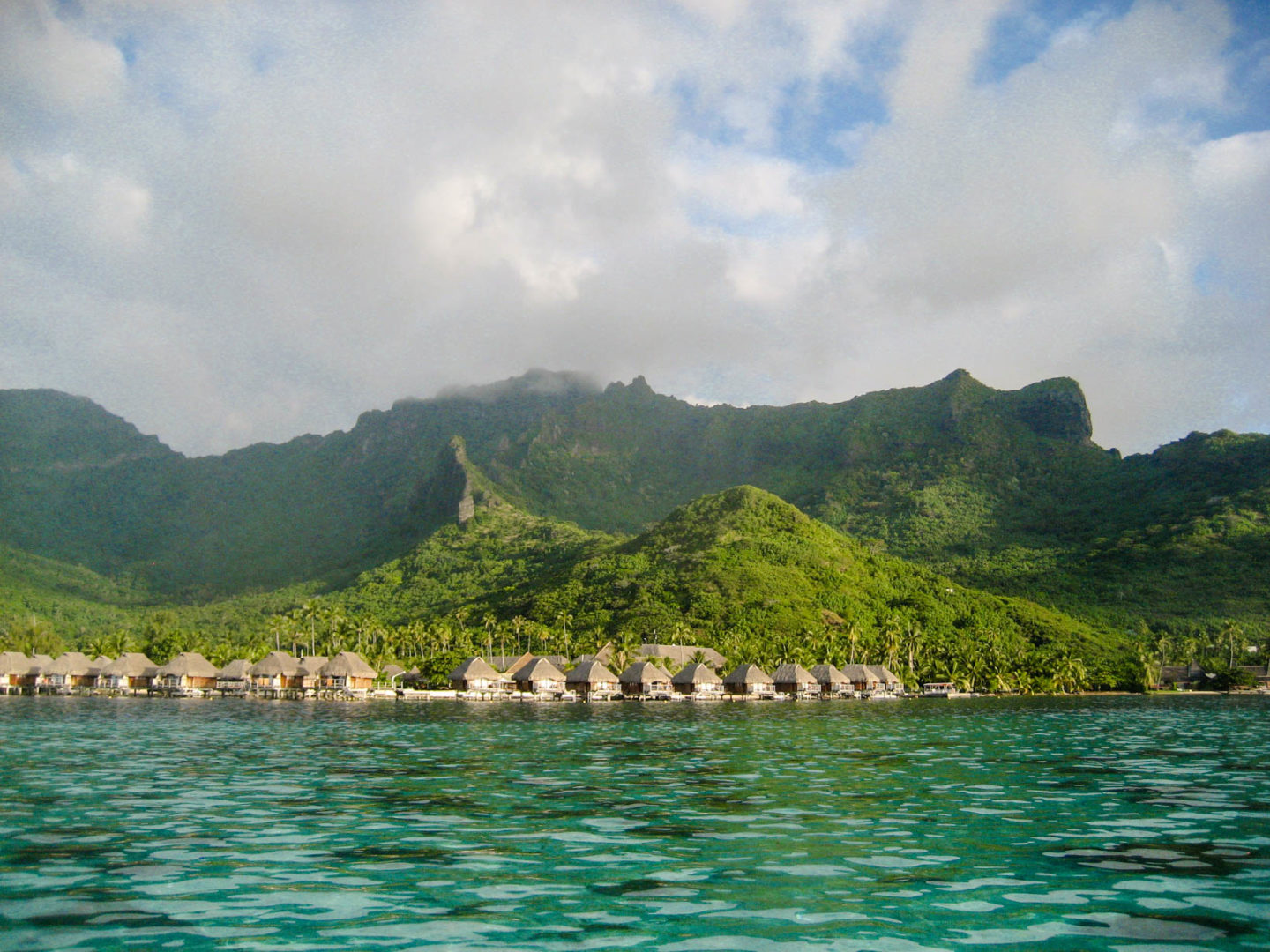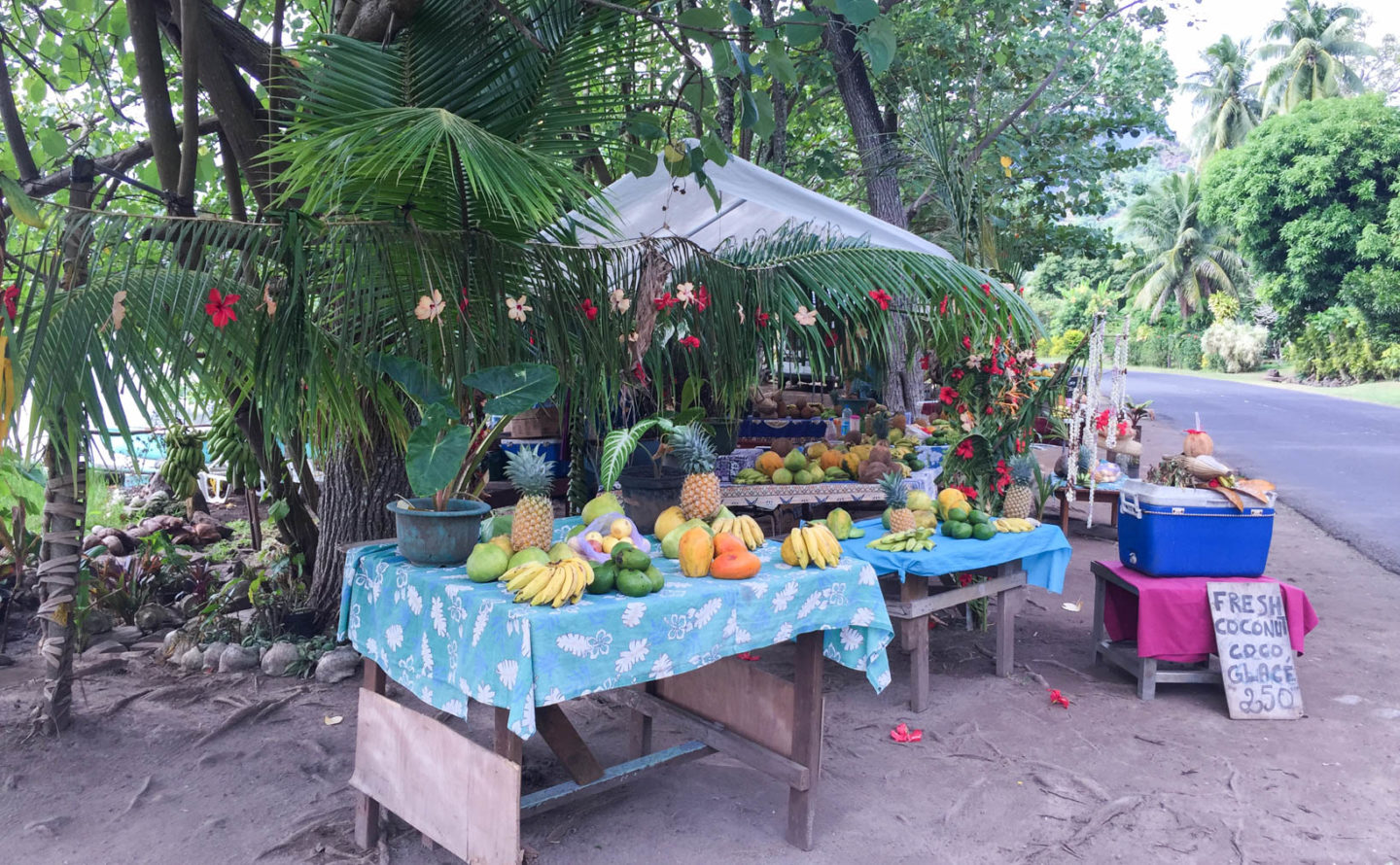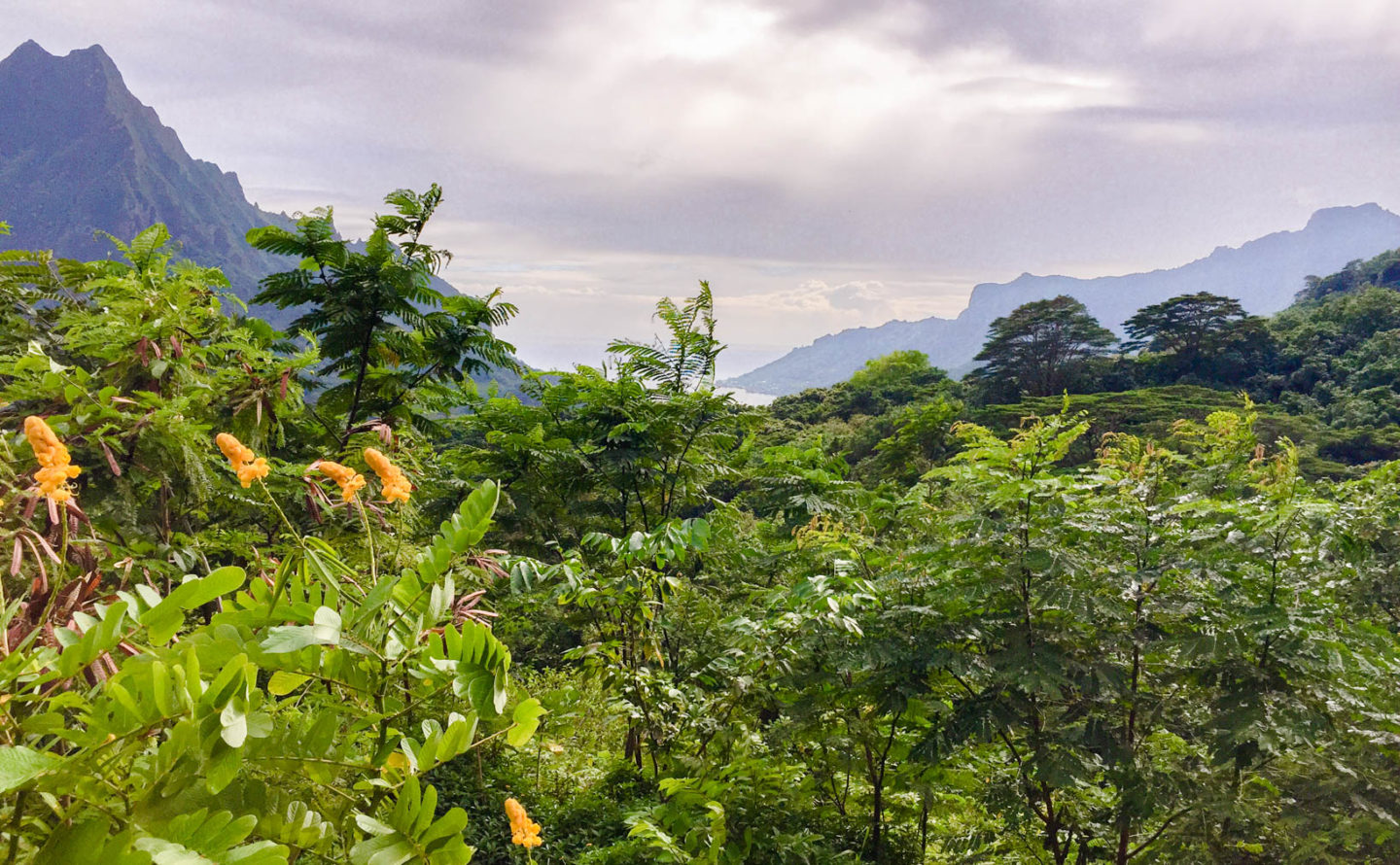 After three nights in Moorea we hopped on an Air Tahiti jet for the 45 min flight to Bora Bora!  Catching my first glimpse of the island from the plane window was almost unreal.   As I got off the plane I almost had to pinch myself to make sure it wasn't a dream.   Each hotel has their own private boat to take you to the resort.  We stayed at Le Meridian and we couldn't have been happier.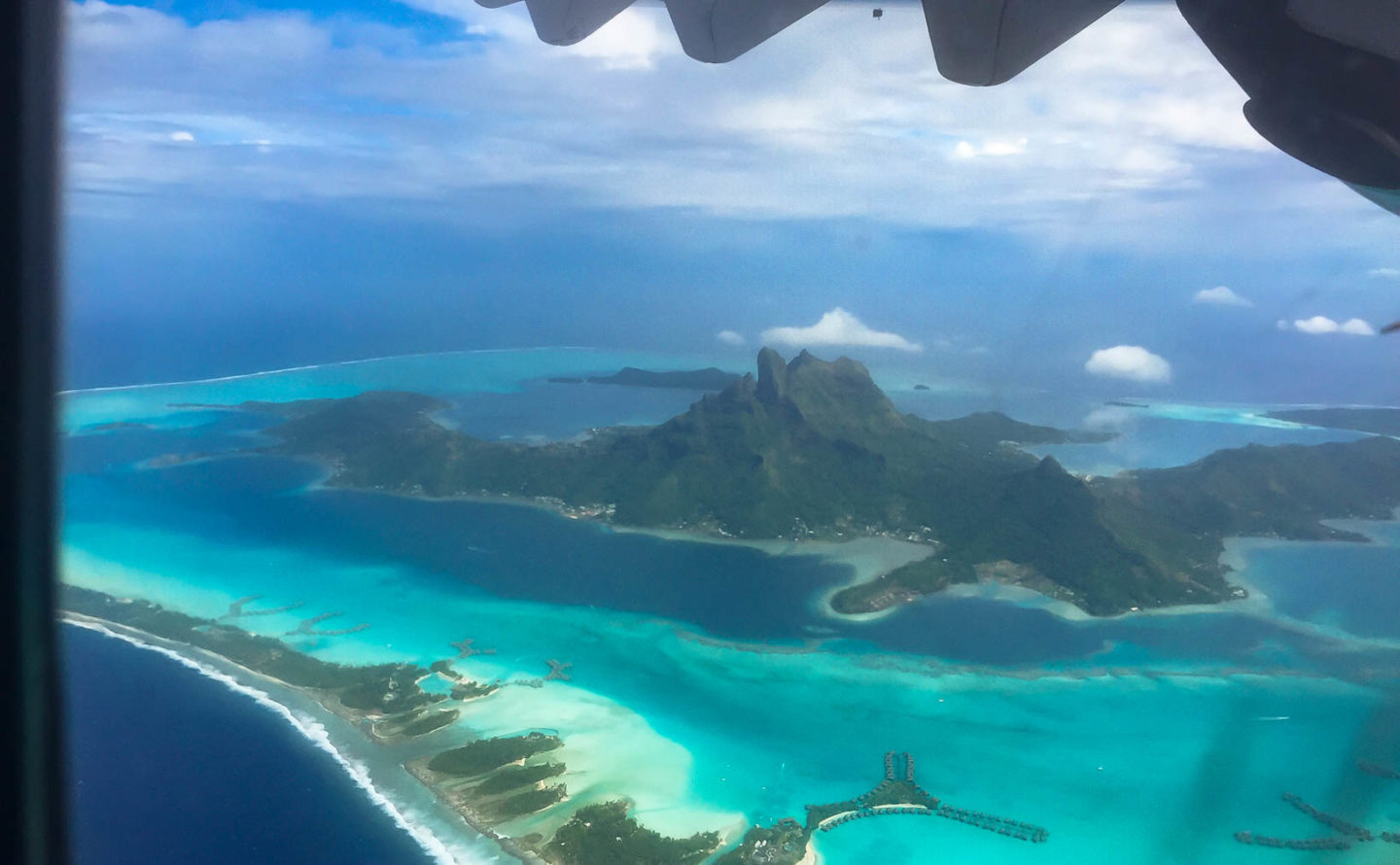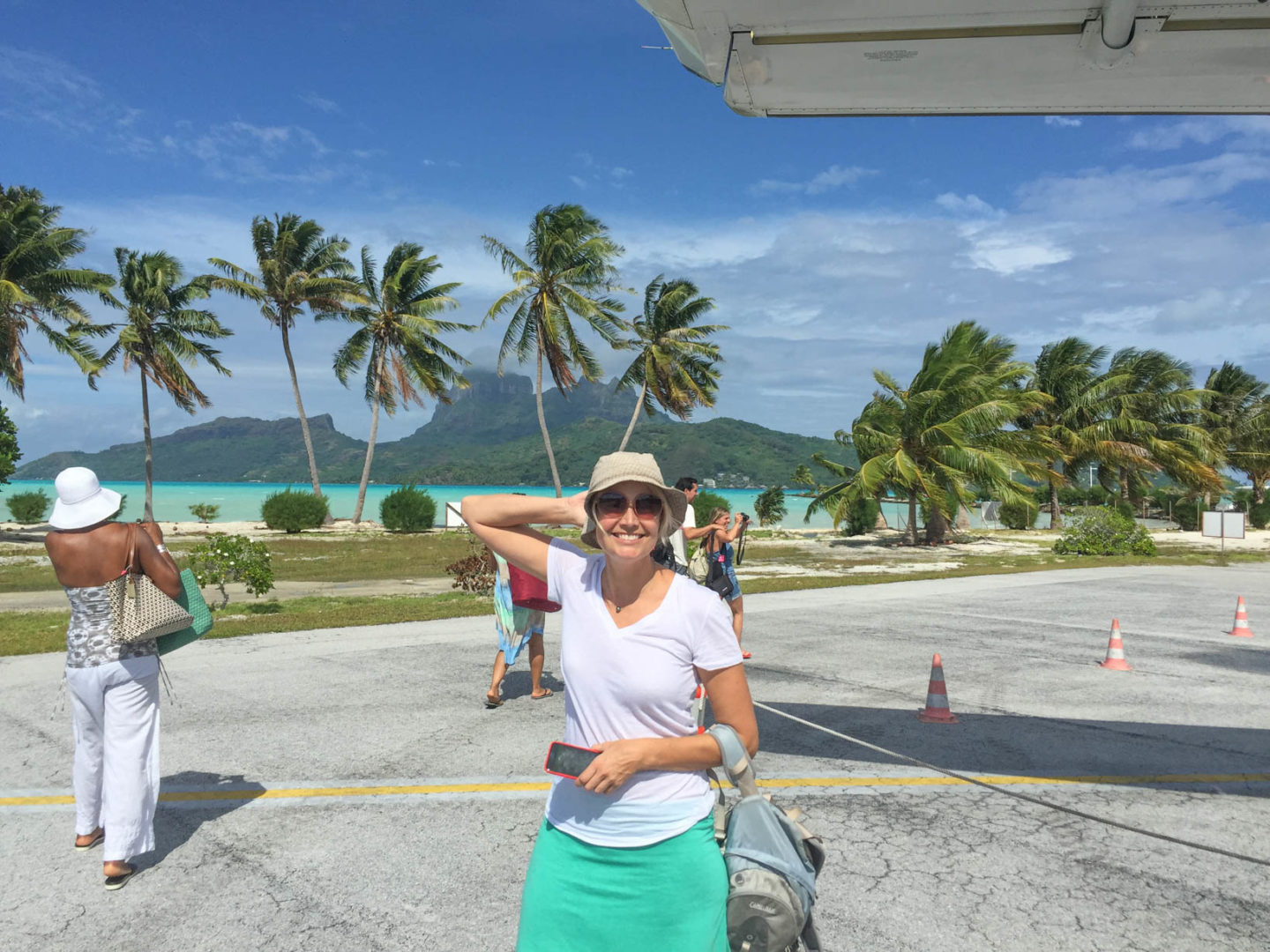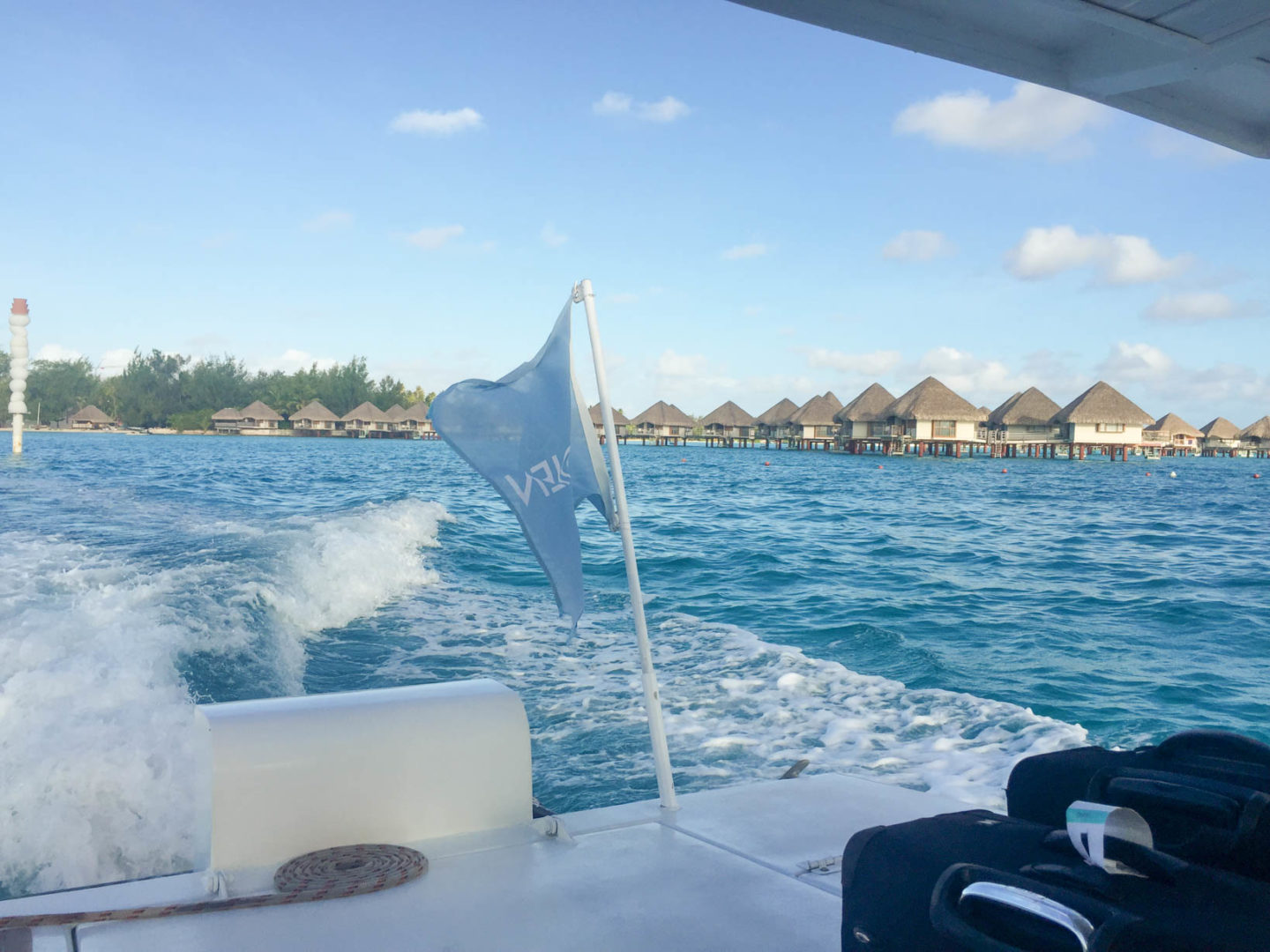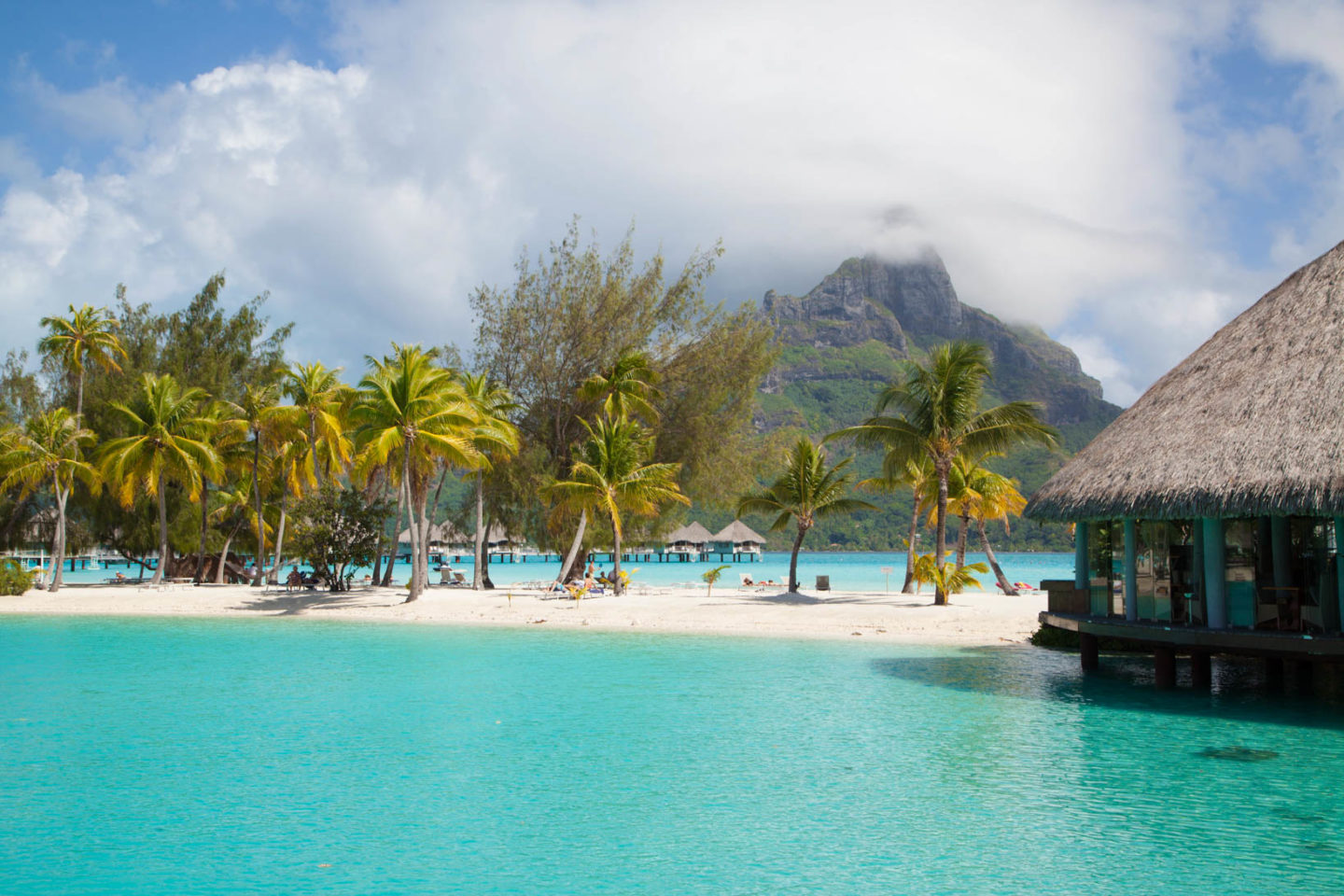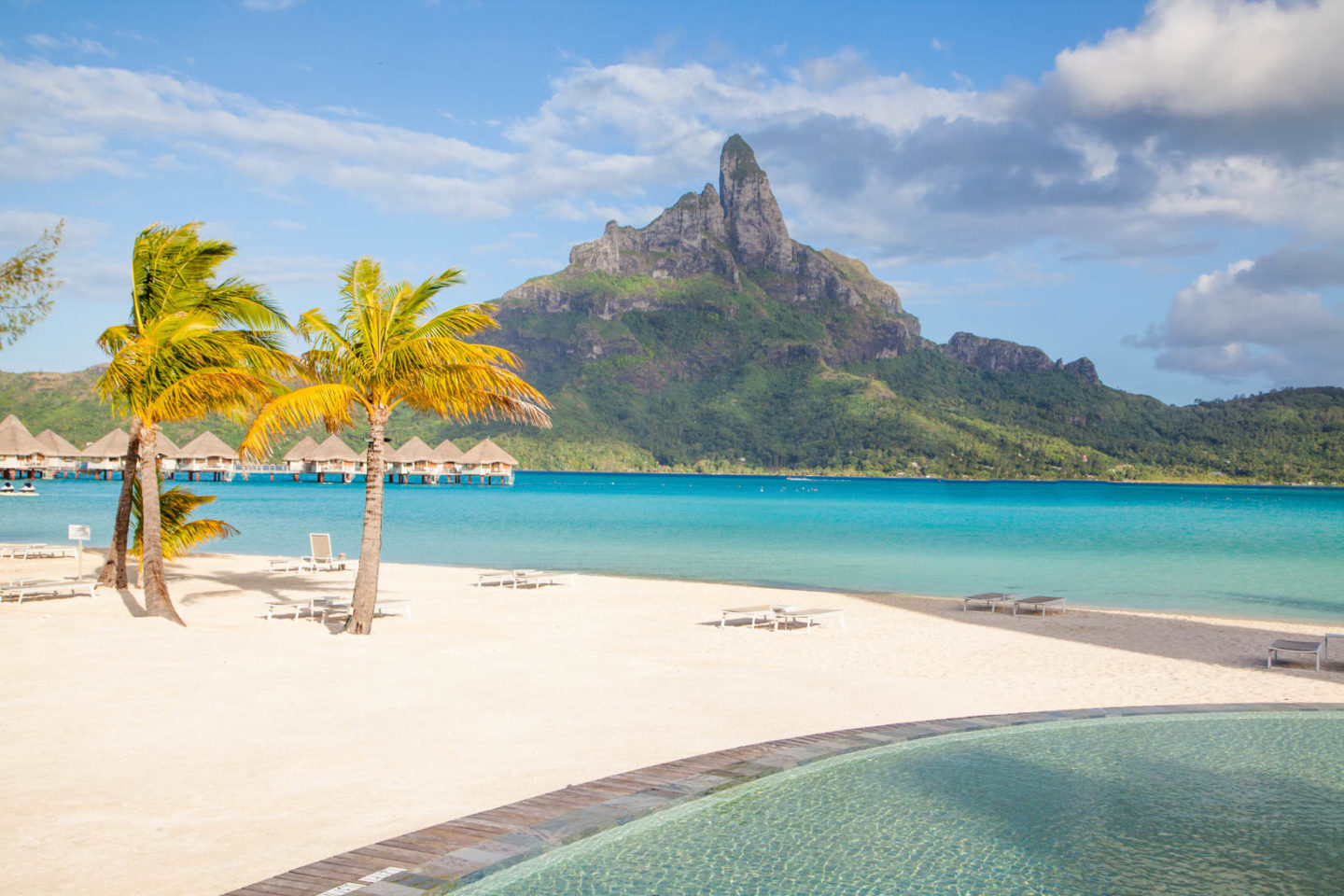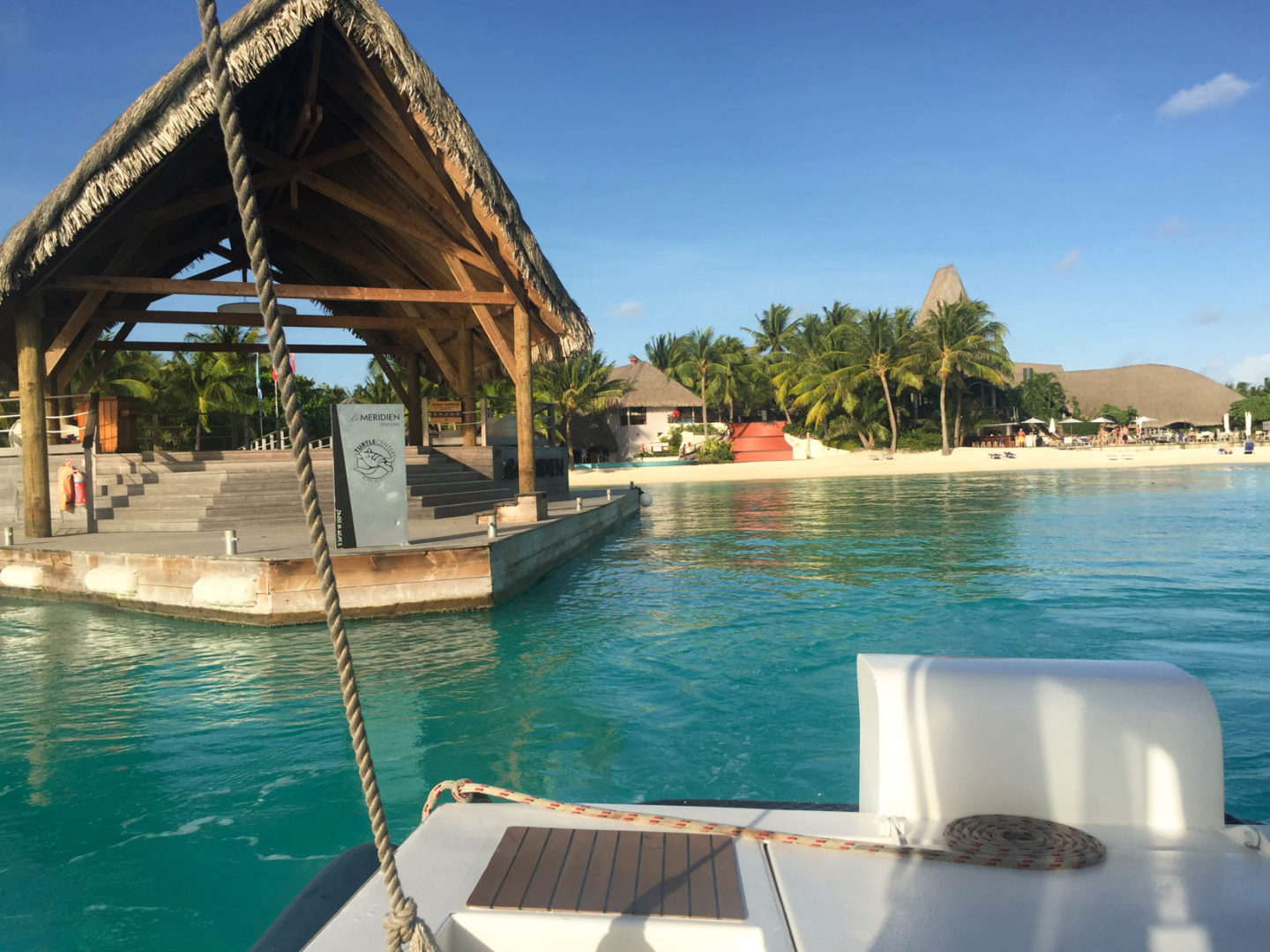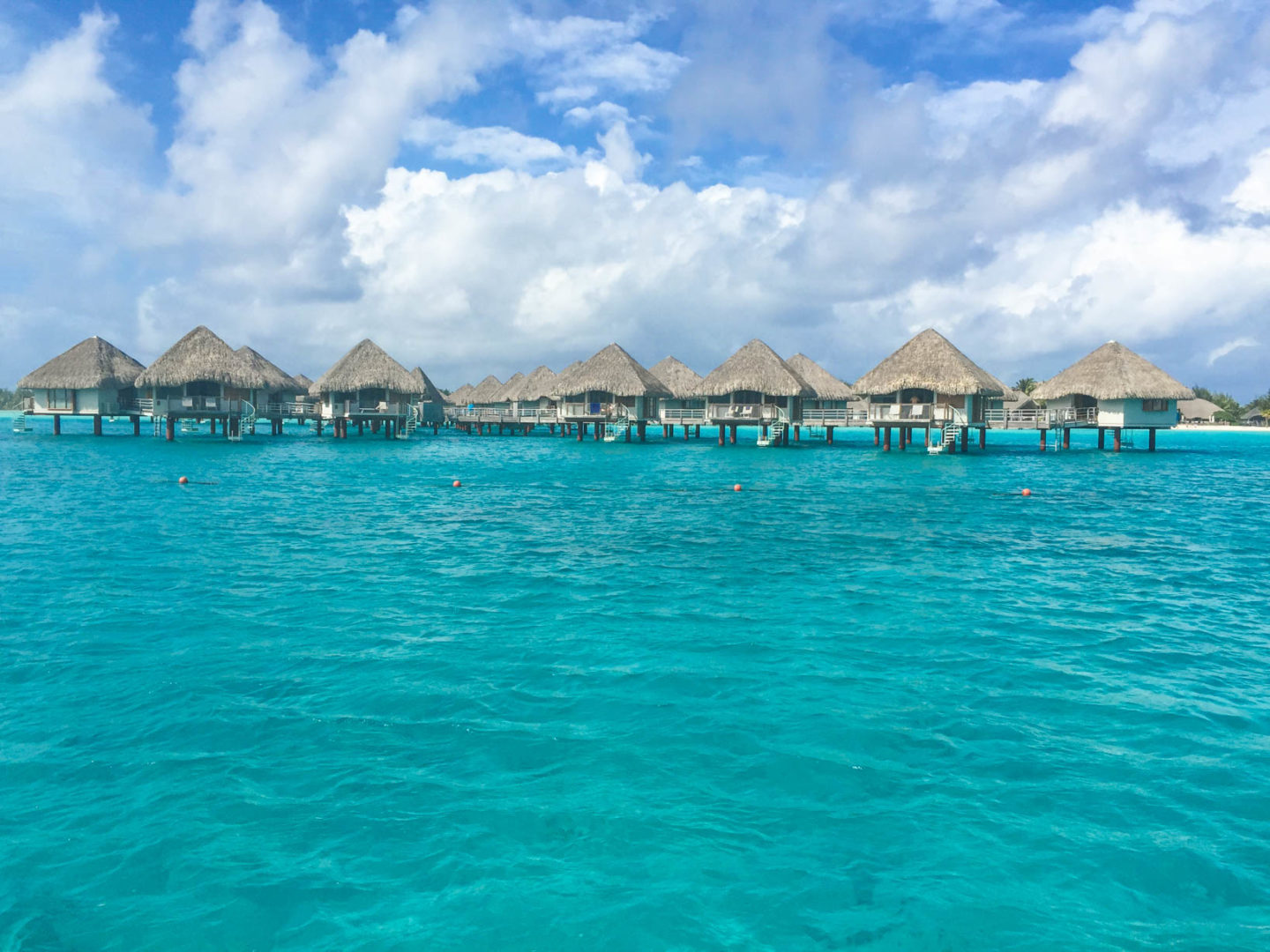 Be Flexible
I ended up finding an amazing deal by being flexible with our dates.  We went in early June and we were able to get a 50% off deal that also included breakfast. ( I am a sucker for a free breakfast!)  With a deal like that we were able to afford our dream bungalow out over the water with a magical view of Mt. Otemonu.  Our bungalow was huge and beautifully appointed.  The glass bottom floor was definitely a nice touch. We spent most of our four days lounging around our resort taking advantage of the amenities.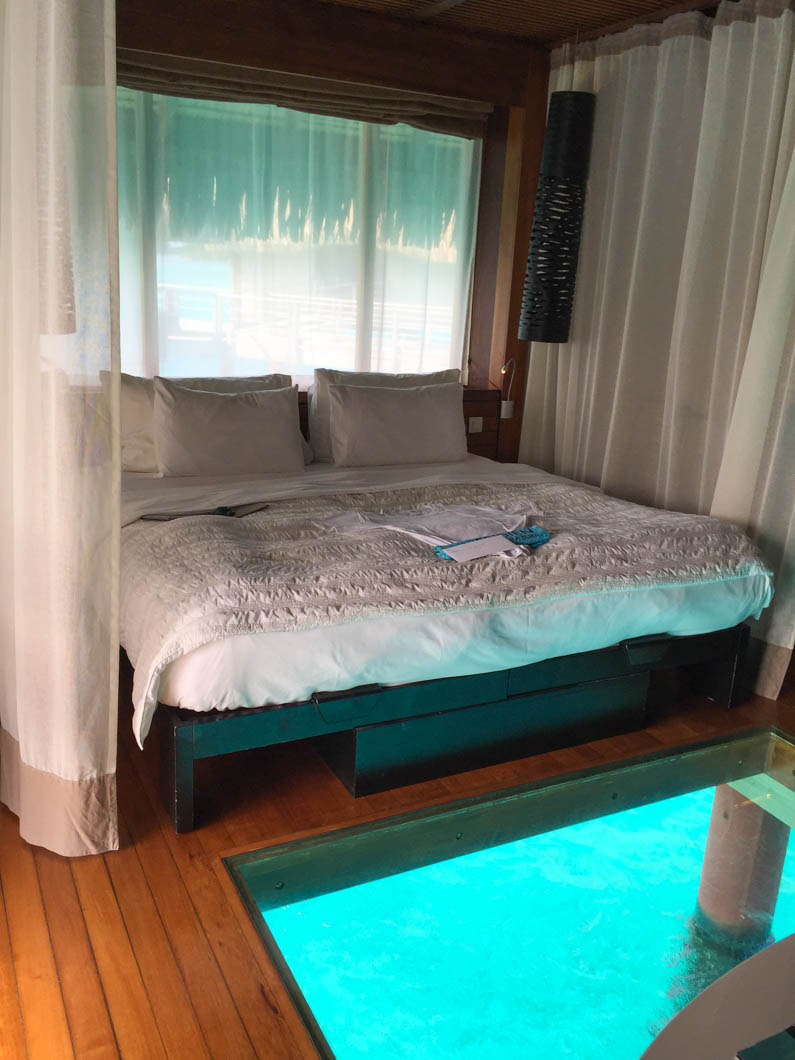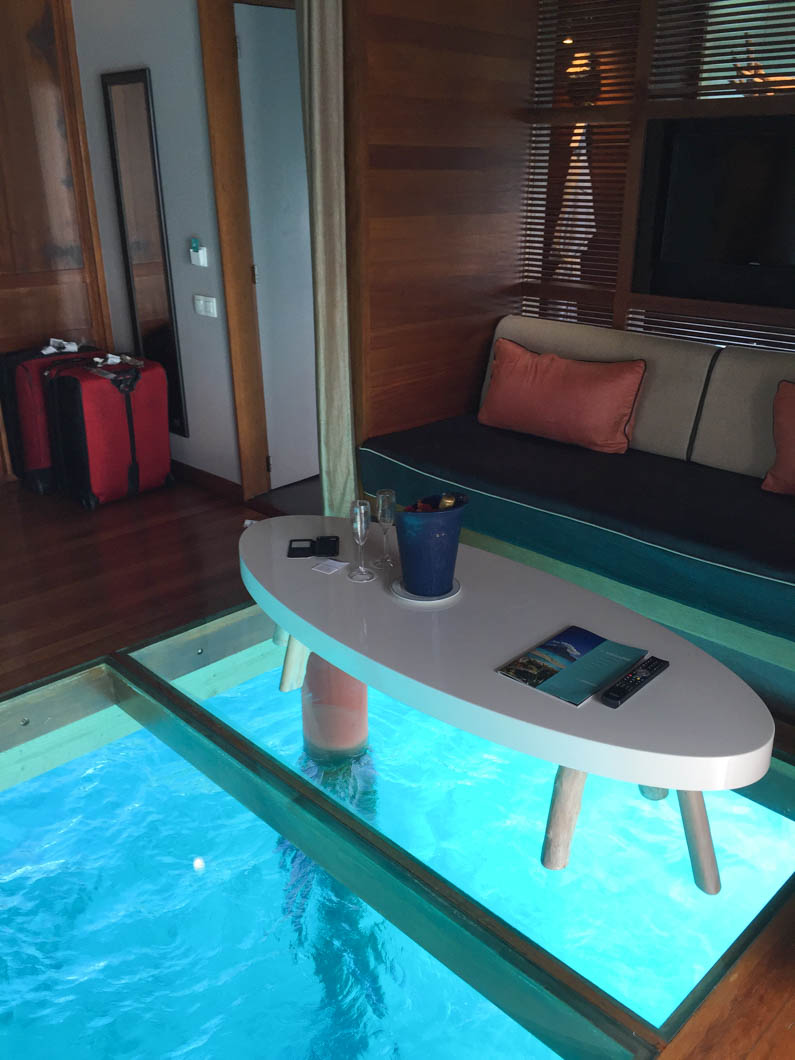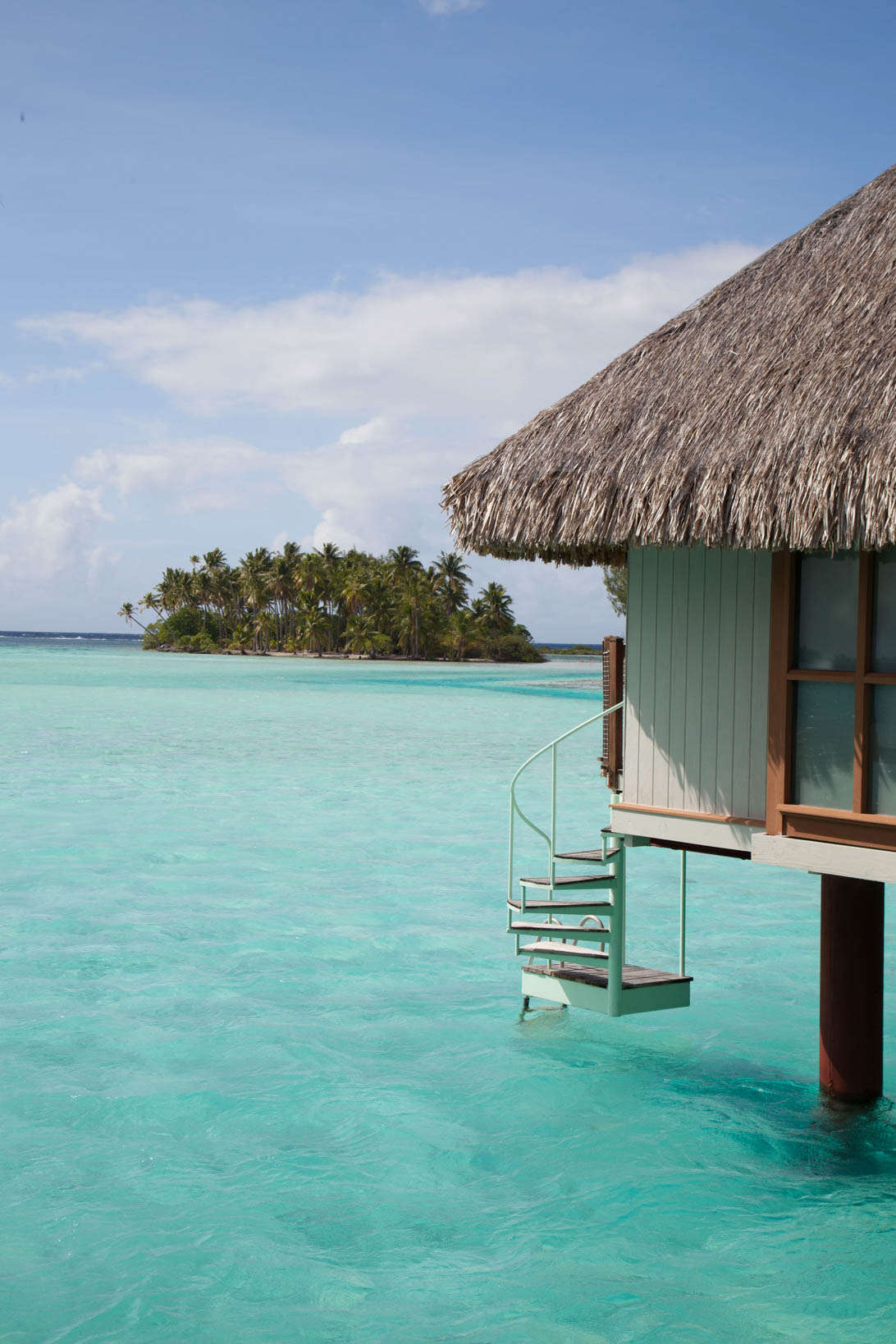 We booked one excursion to the reef to snorkel, see the sharks, and interact with the manta rays.  Other than that, the only time we left the resort was to try dinner on the main island.  Since the resort is on it's own private motu (a Polynesian reef islet with vegetation), you must catch a boat to go anywhere.  While at the resort, there is a feeling of being away from it all and disconnected from everyone, but in this case that is exactly what we were looking for.  The resort was pretty quiet… especially at night.  Most couples we met were either on their honeymoon or celebrating an anniversary.  The resort does have family villas if you wanted to bring the family along.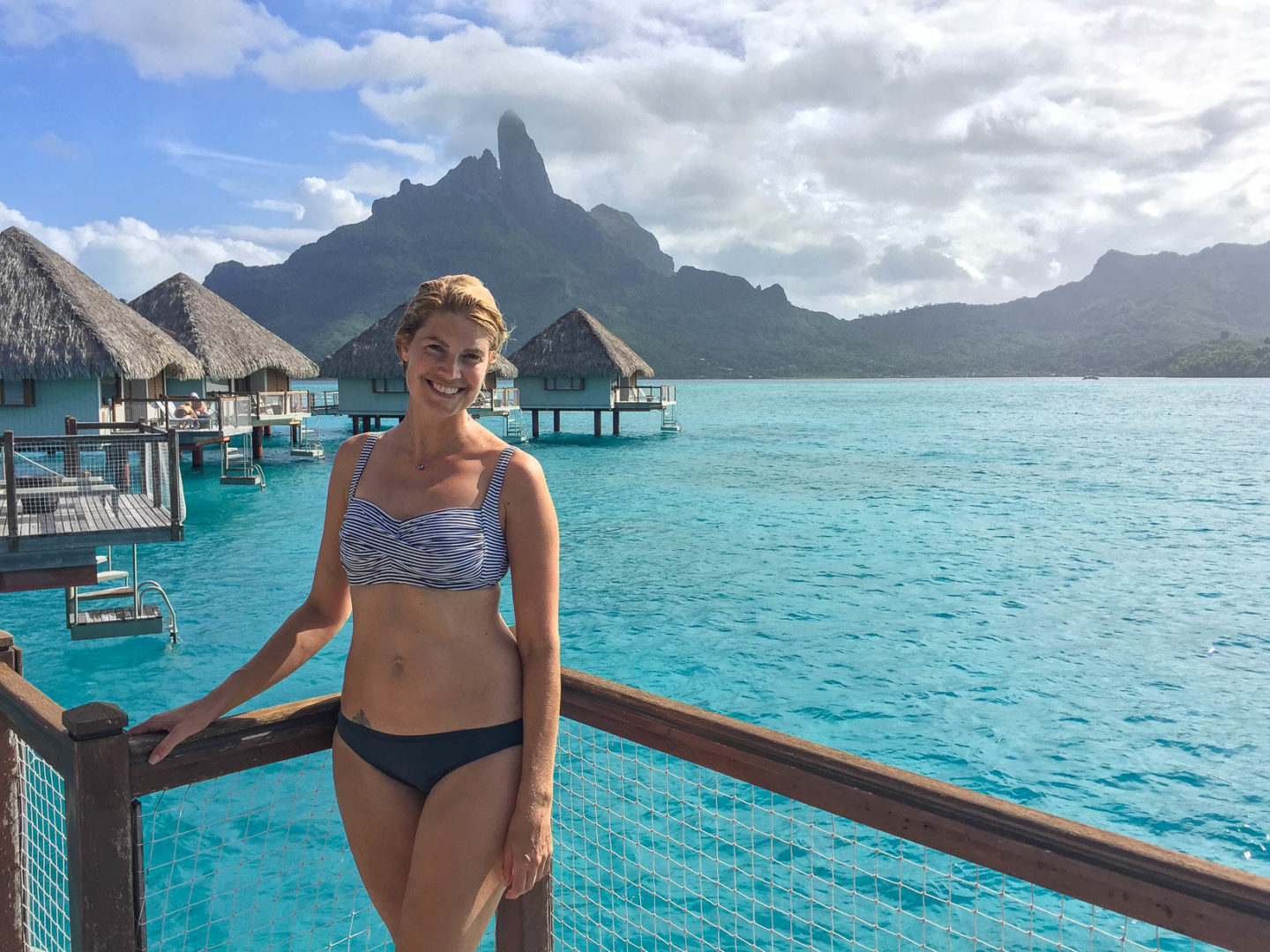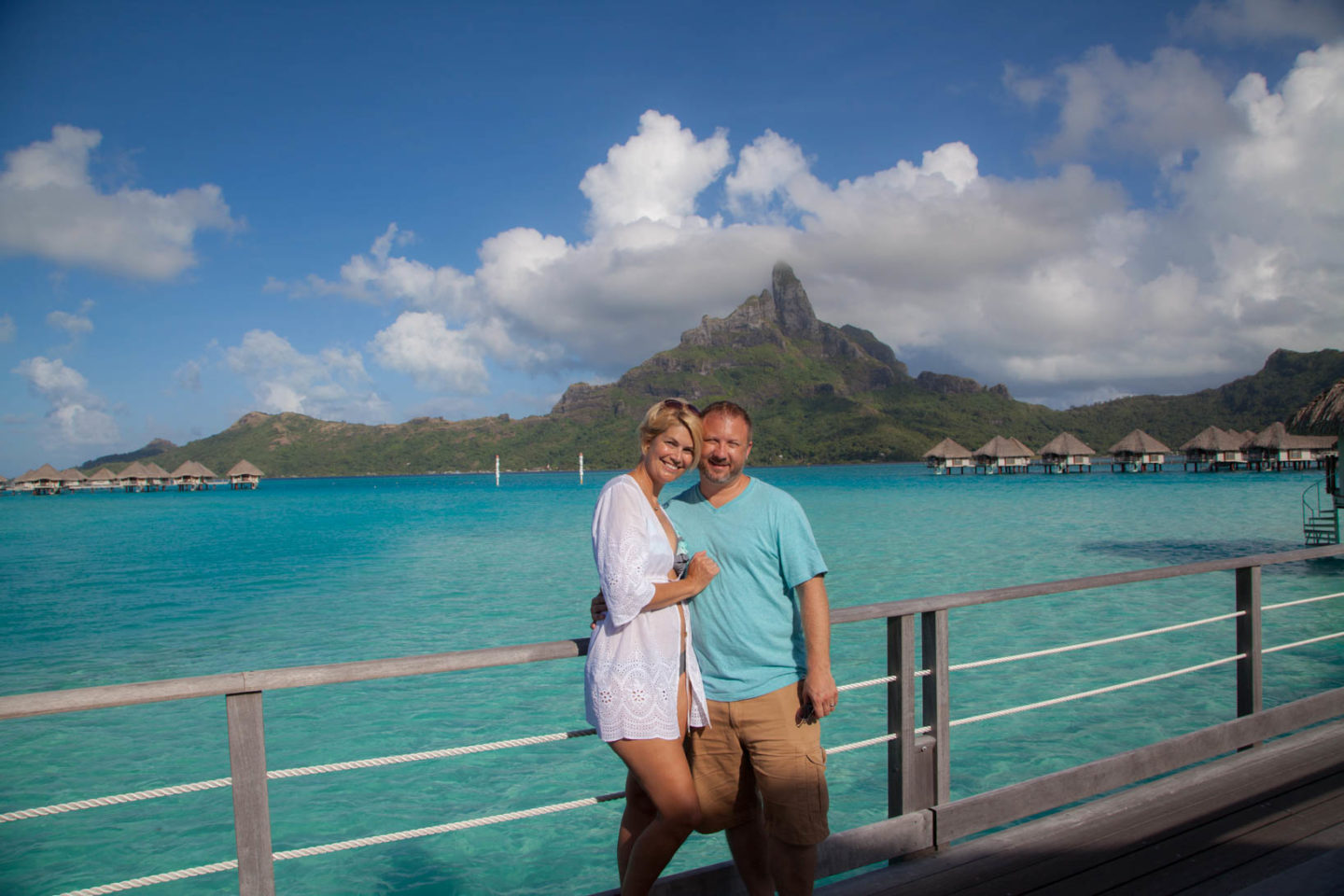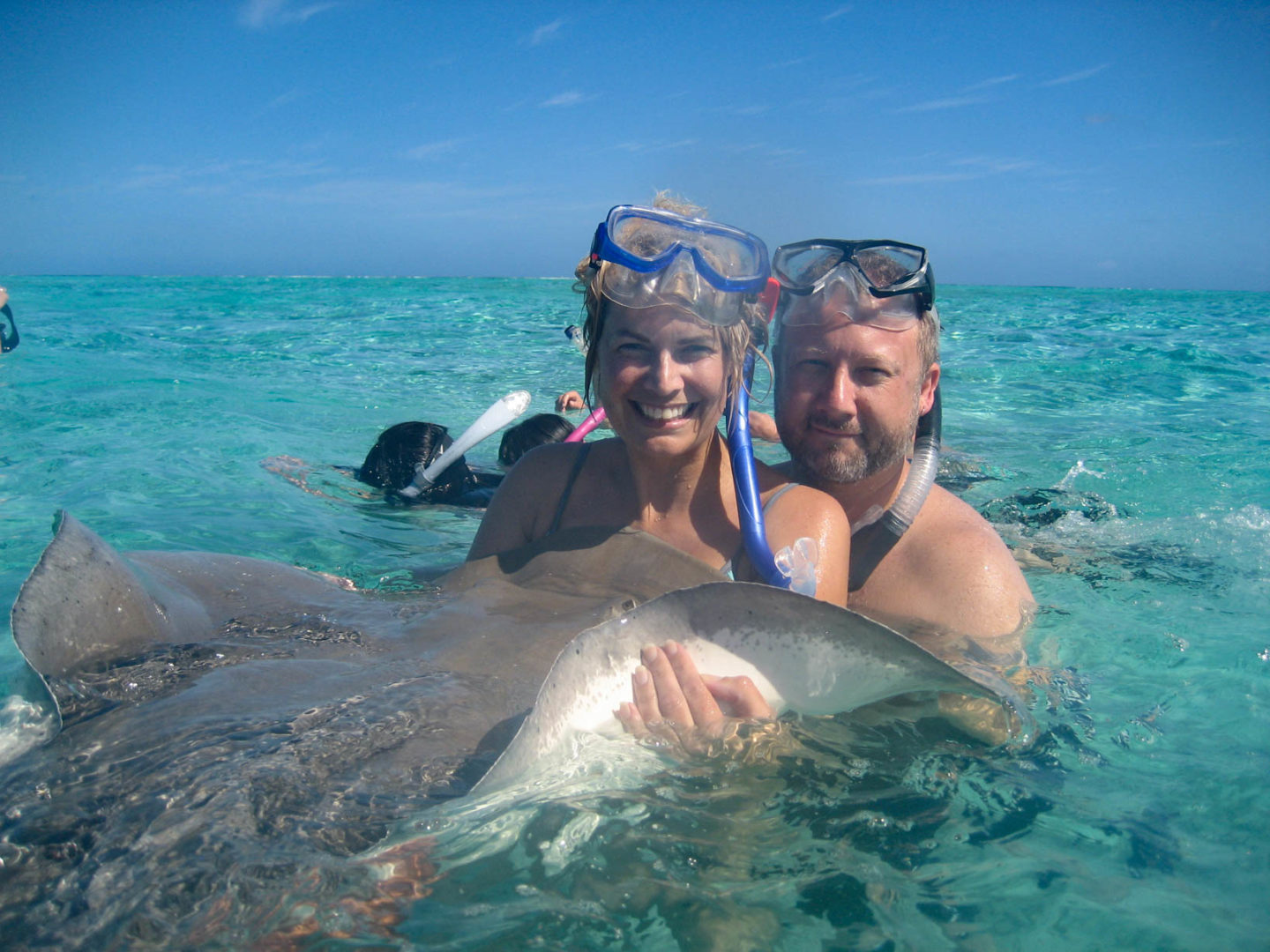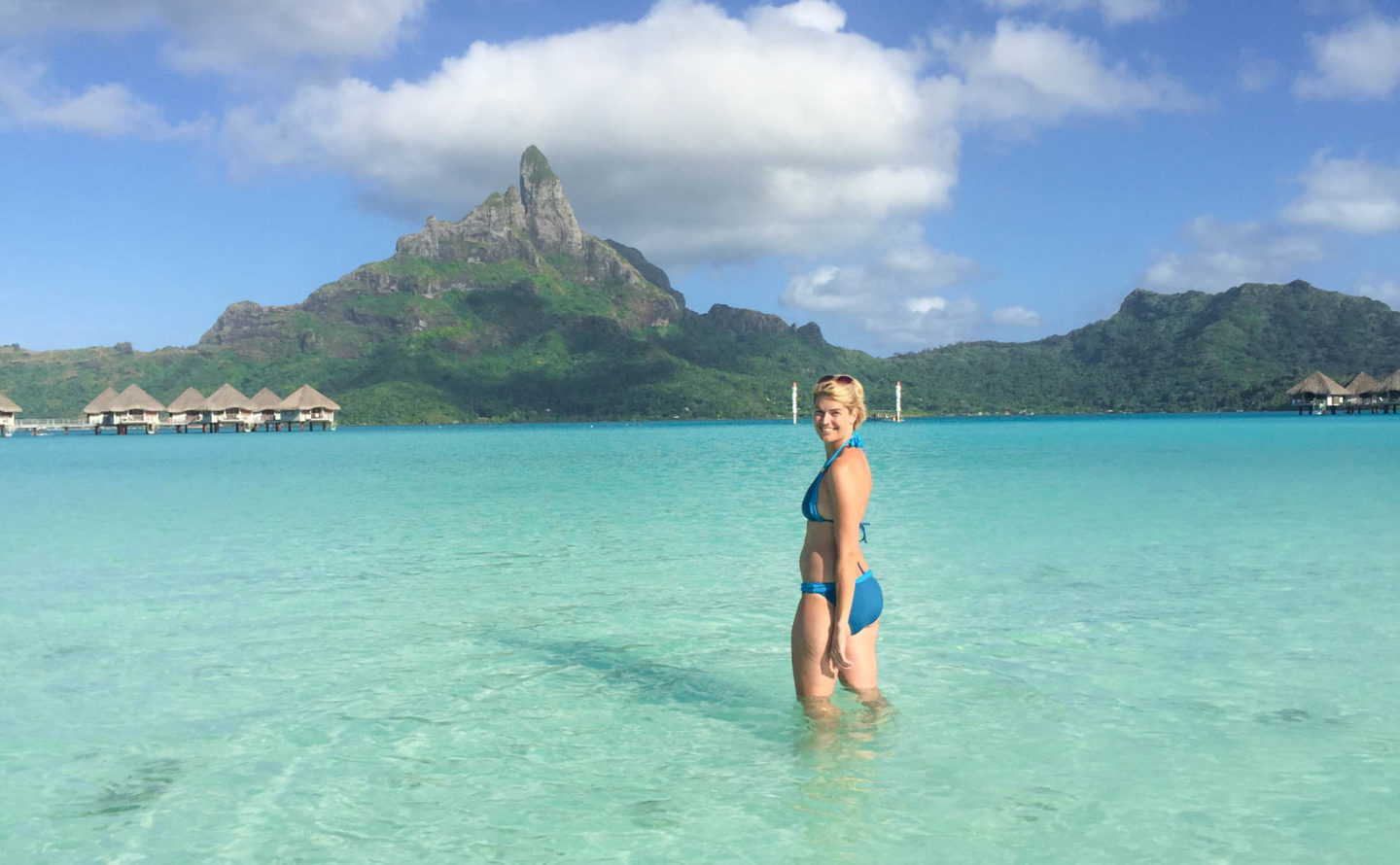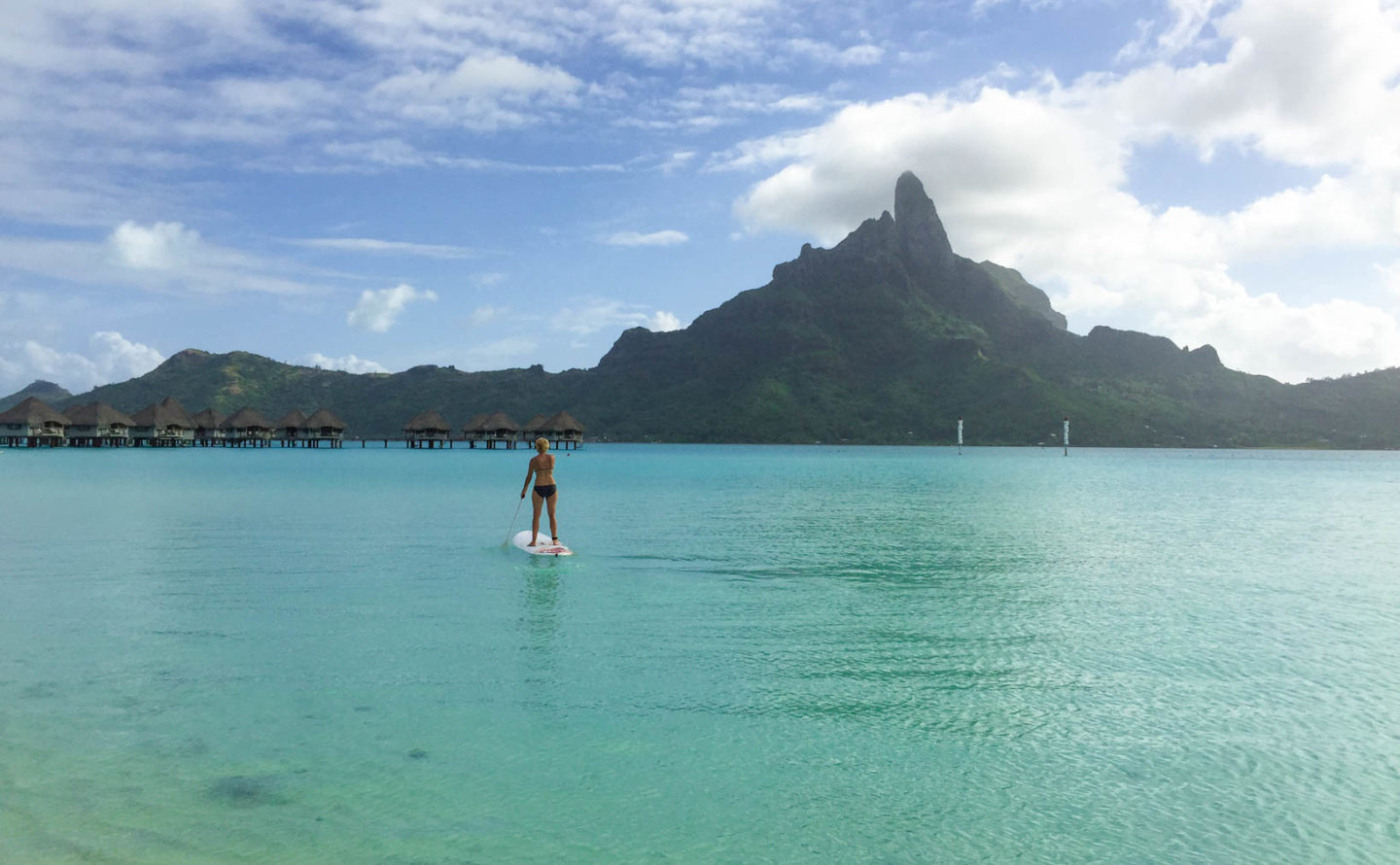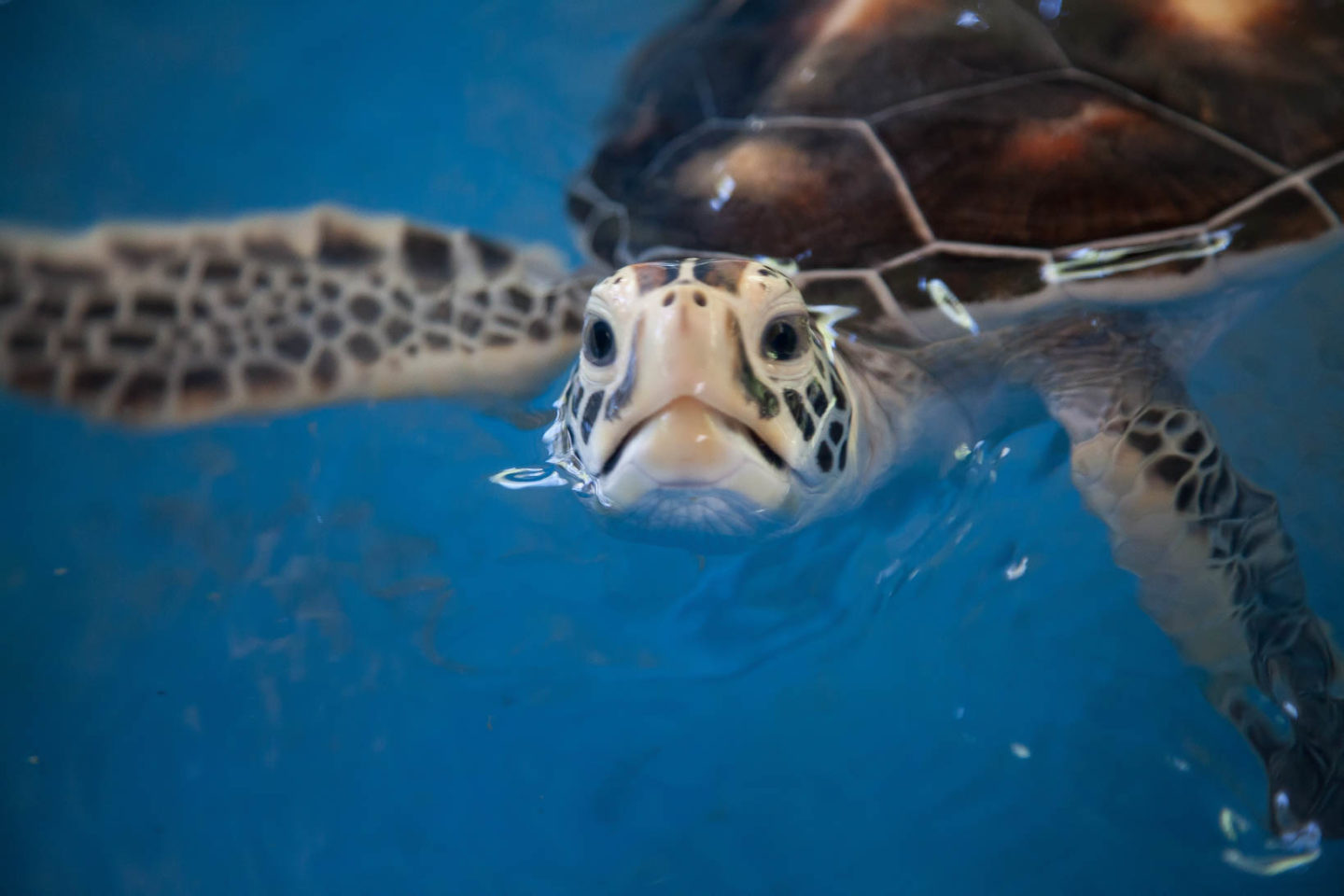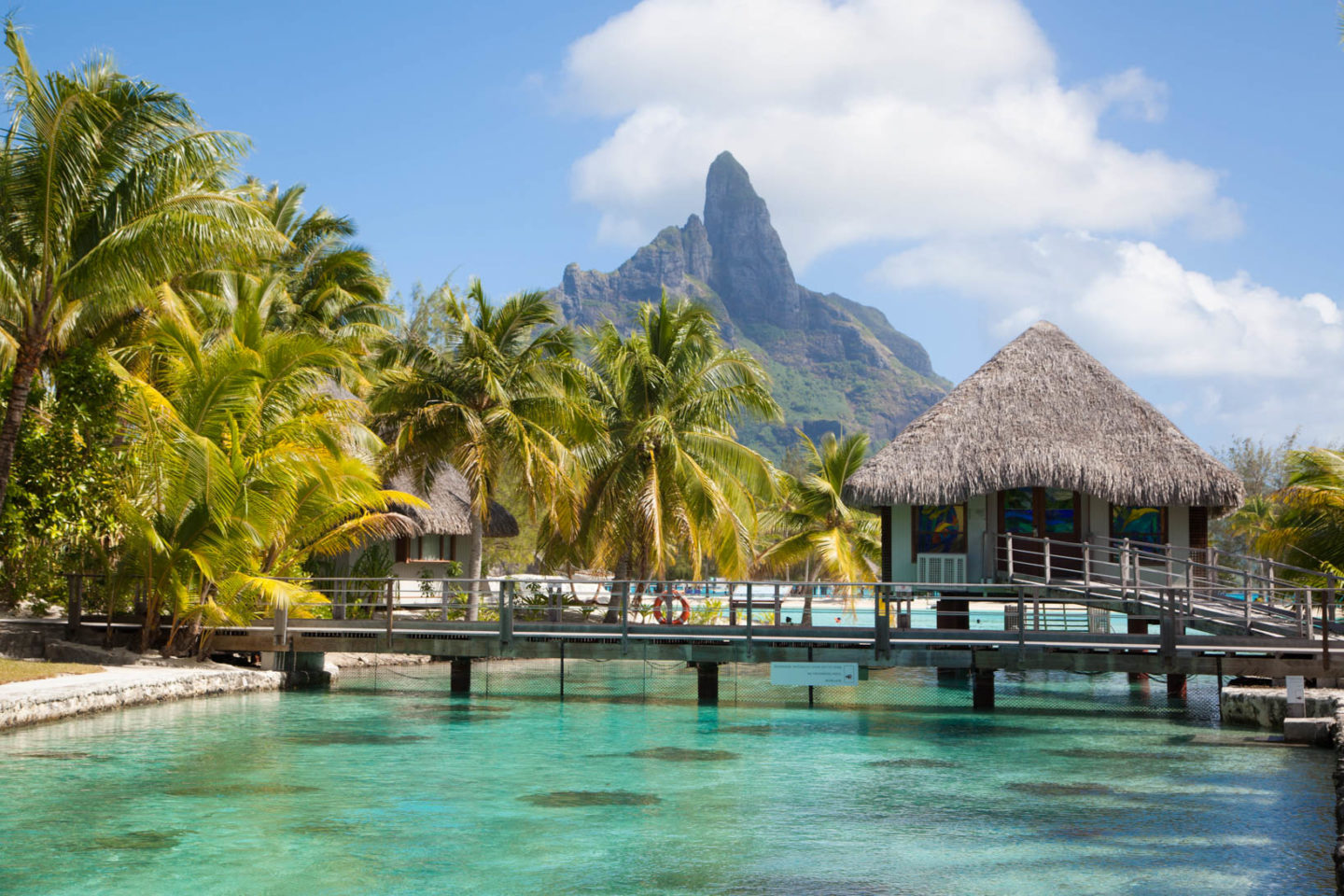 Our trip in a nutshell
Seven days in paradise, and we were able to do it for under $5500.  We were able to keep Bora Bora on a budget by using airline miles and being a flexible with our dates.  I did tons of research on resorts before we booked, so I already had an idea on where we wanted to stay. For this trip in particular, I found it was a lot easier to book through a travel agent.  Using a travel agent relieved me of the stress and headache of figuring out transfers and booking inter-island flights which can be complex.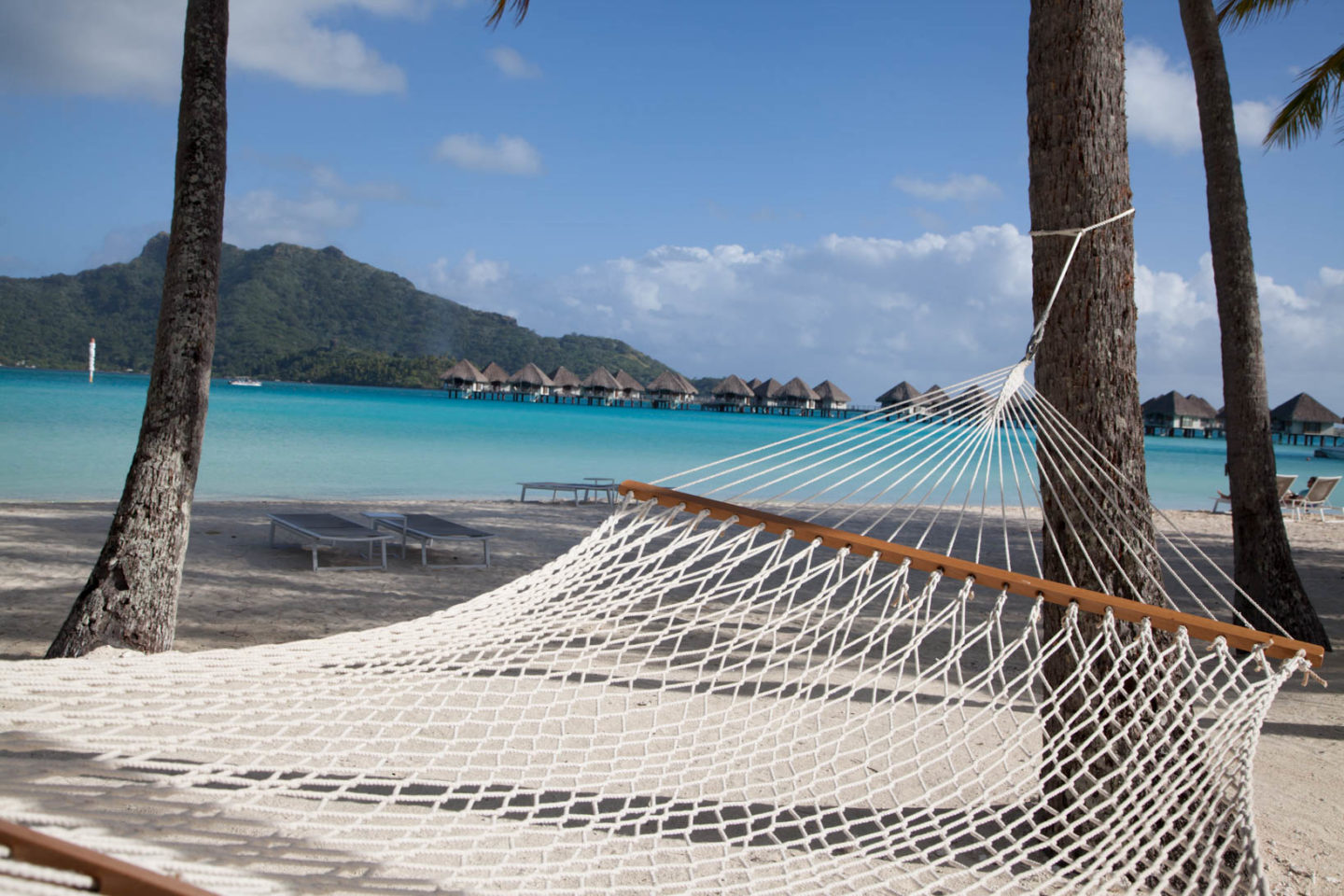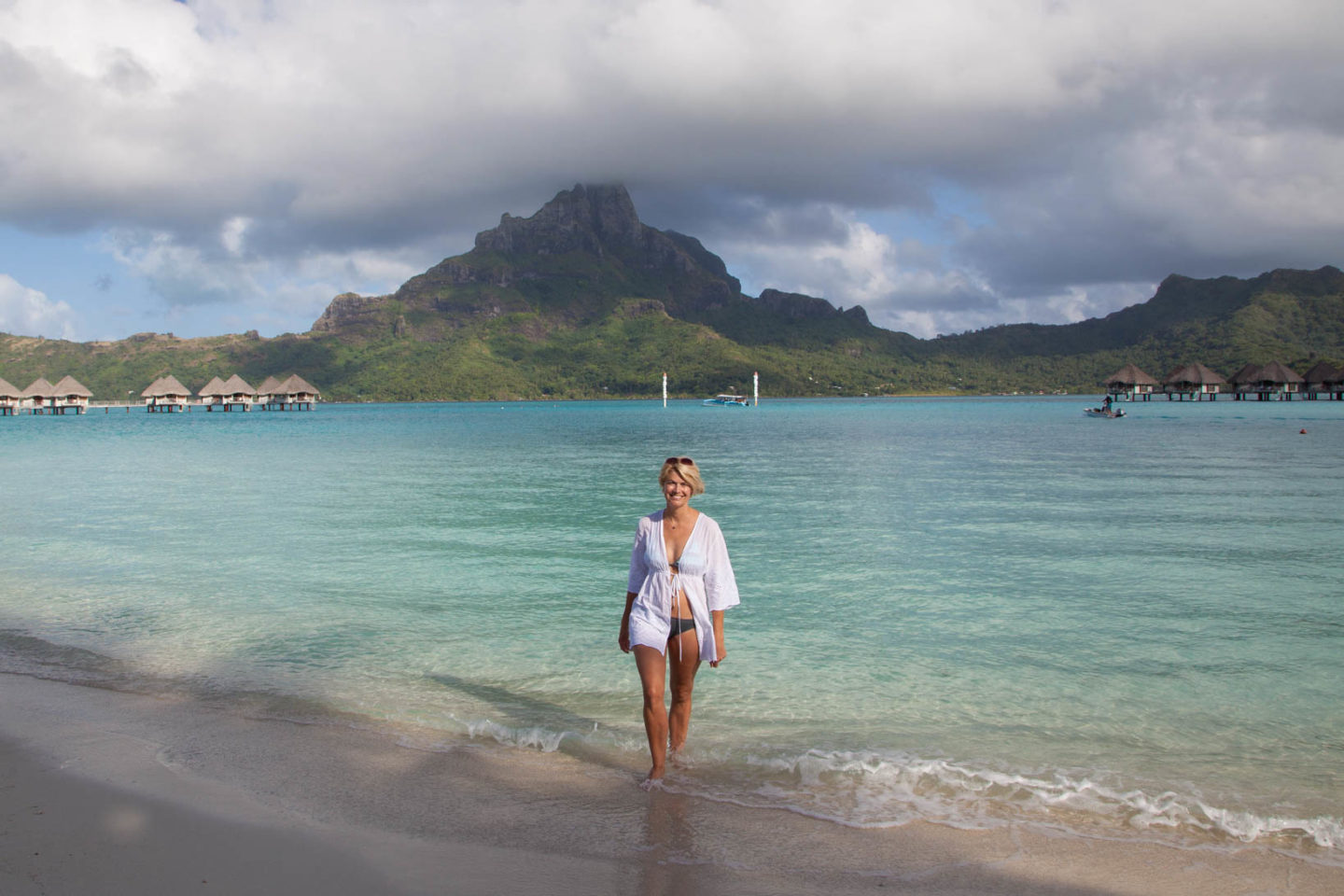 Well there it is… seven days in paradise and I wasn't at all ready to leave, but we can always come back one day. I just need to start saving up those miles!  Check out my post on Napili Kai if you want to learn about another wonderful resort in paradise.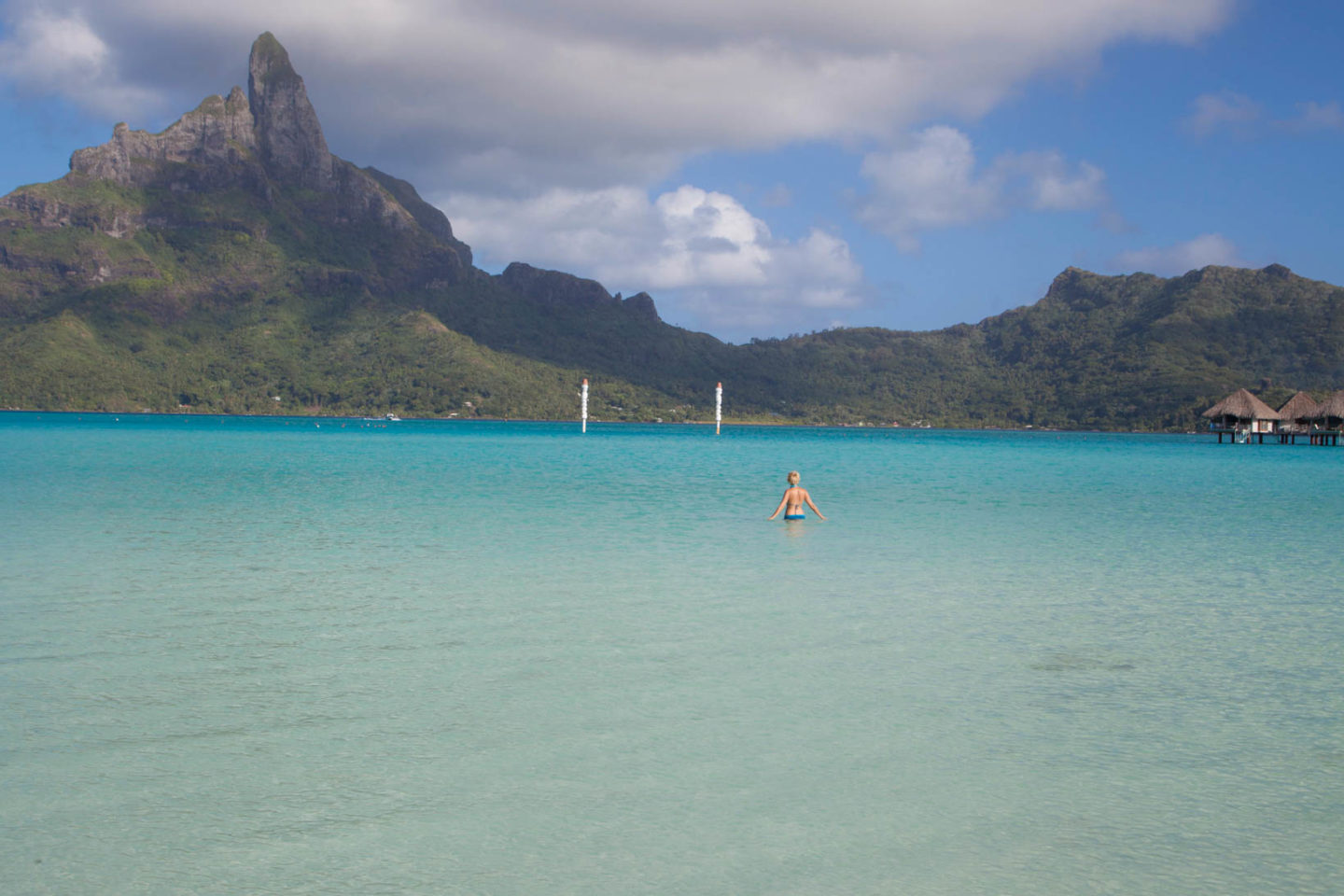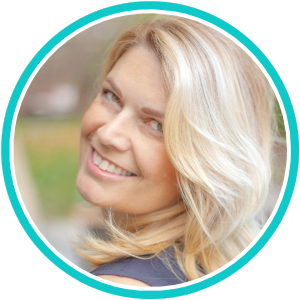 Mom of two and seeking sanity in the everyday. Let's chat about family, school struggles, travel, and living our best life. Located in the San Francisco Bay area.