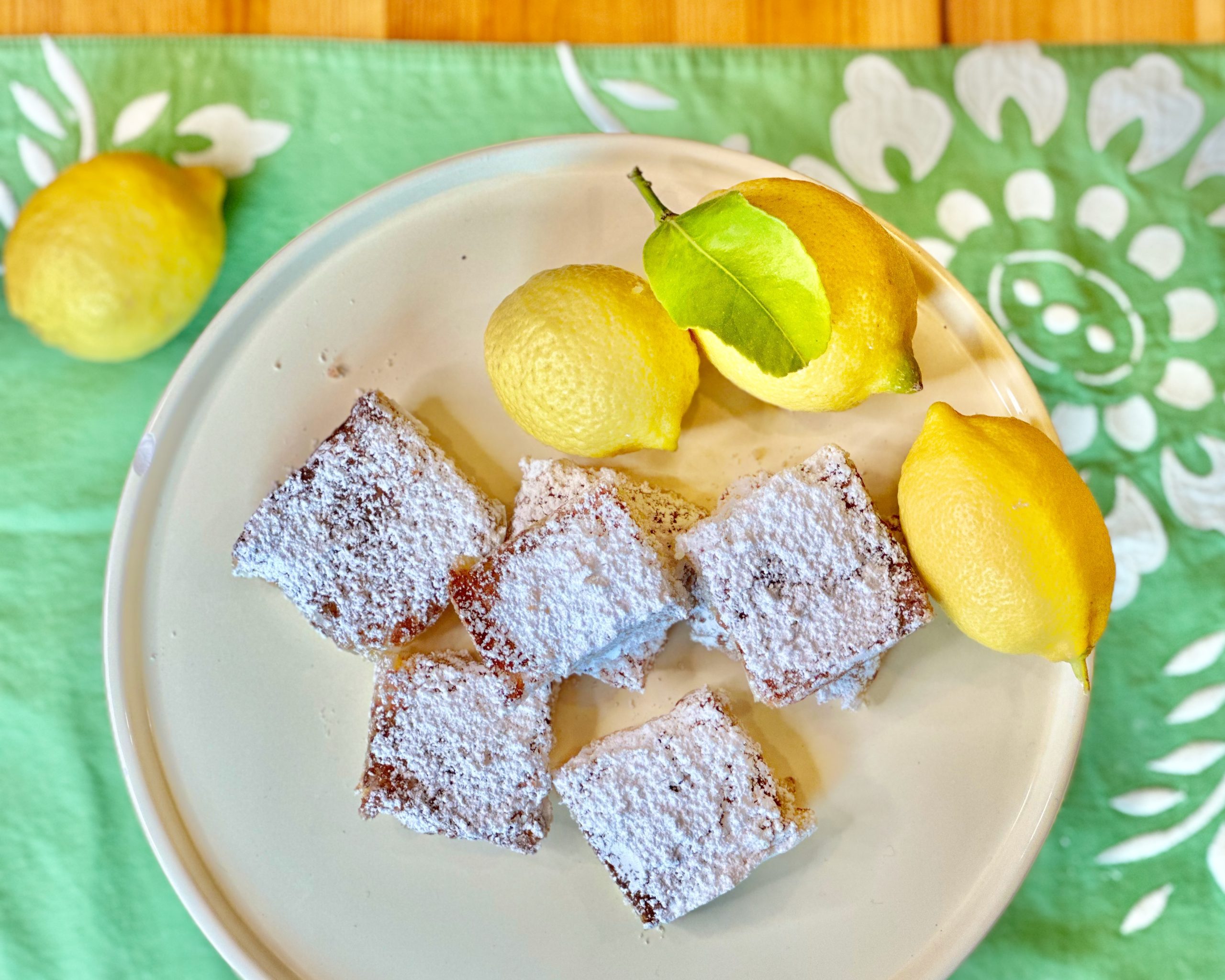 Lemon bars are a delicious dessert that my entire family absolutely loves.  This recipe is made with a simple short bread crust, a creamy lemony filling, and a dusting of powdered sugar.  Lemon bars are perfect to make ahead of time for a special event, or just to satisfy a sweet tooth.
Lemon bars are just one of the treats I like to make with all of my fresh lemons.  We are really lucky to have have a bountiful lemon tree in our back yard. This tree is probably the reason why I find myself making so many lemon inspired dishes.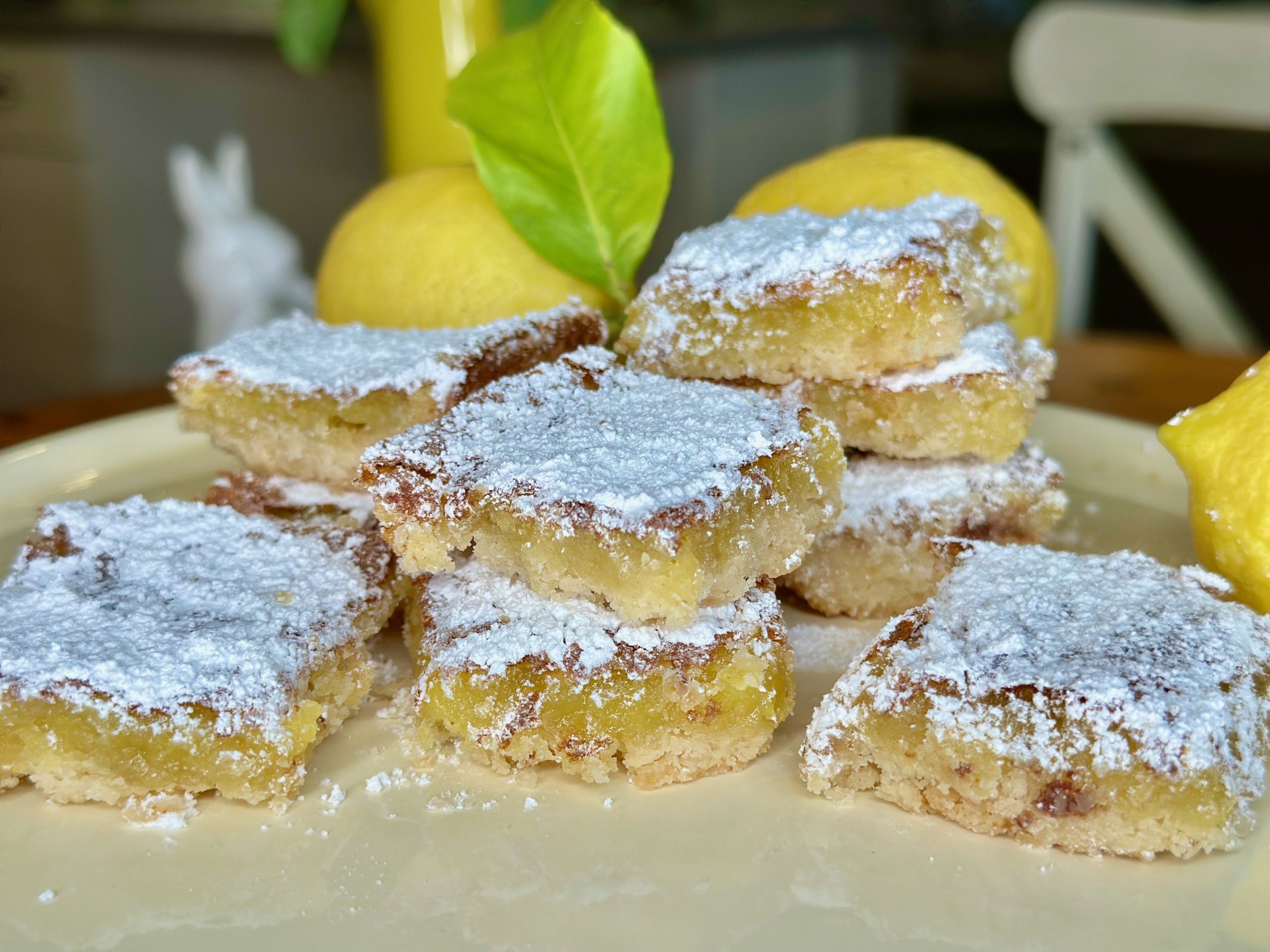 I love this dessert because it's quite easy to make, and it only involves nine ingredients.  Lemon zest is one of these nine ingredients. You don't have to add zest, but I think it adds an extra zing to the lemon bars that makes them all the more delicious.  If you don't already have one, be sure to get yourself a good lemon zester.  I was surprised by just how much I used my zester after I bought it.  A little bit of lemon zest goes a long way in baked goods.
Below is my full lemon bar recipe.  Please let me know if you decide to make them.  I would love to hear how you love these lemony bars of goodness.  If your looking for other lemon inspired recipes, be sure to check out my Greek Lemon Rice Soup recipe.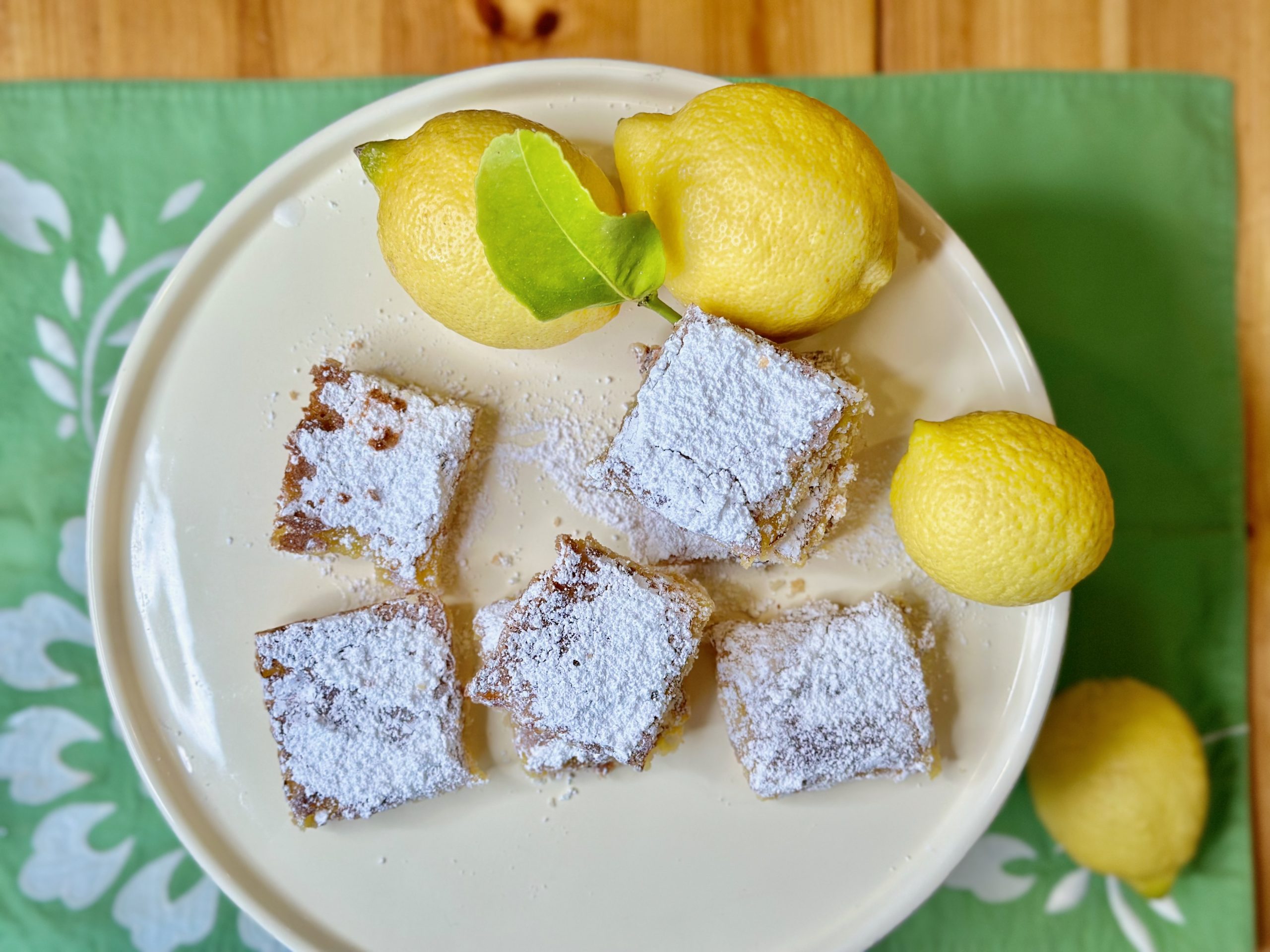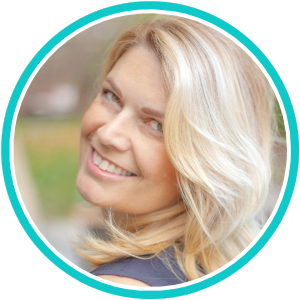 Mom of two and seeking sanity in the everyday. Let's chat about family, school struggles, travel, and living our best life. Located in the San Francisco Bay area.