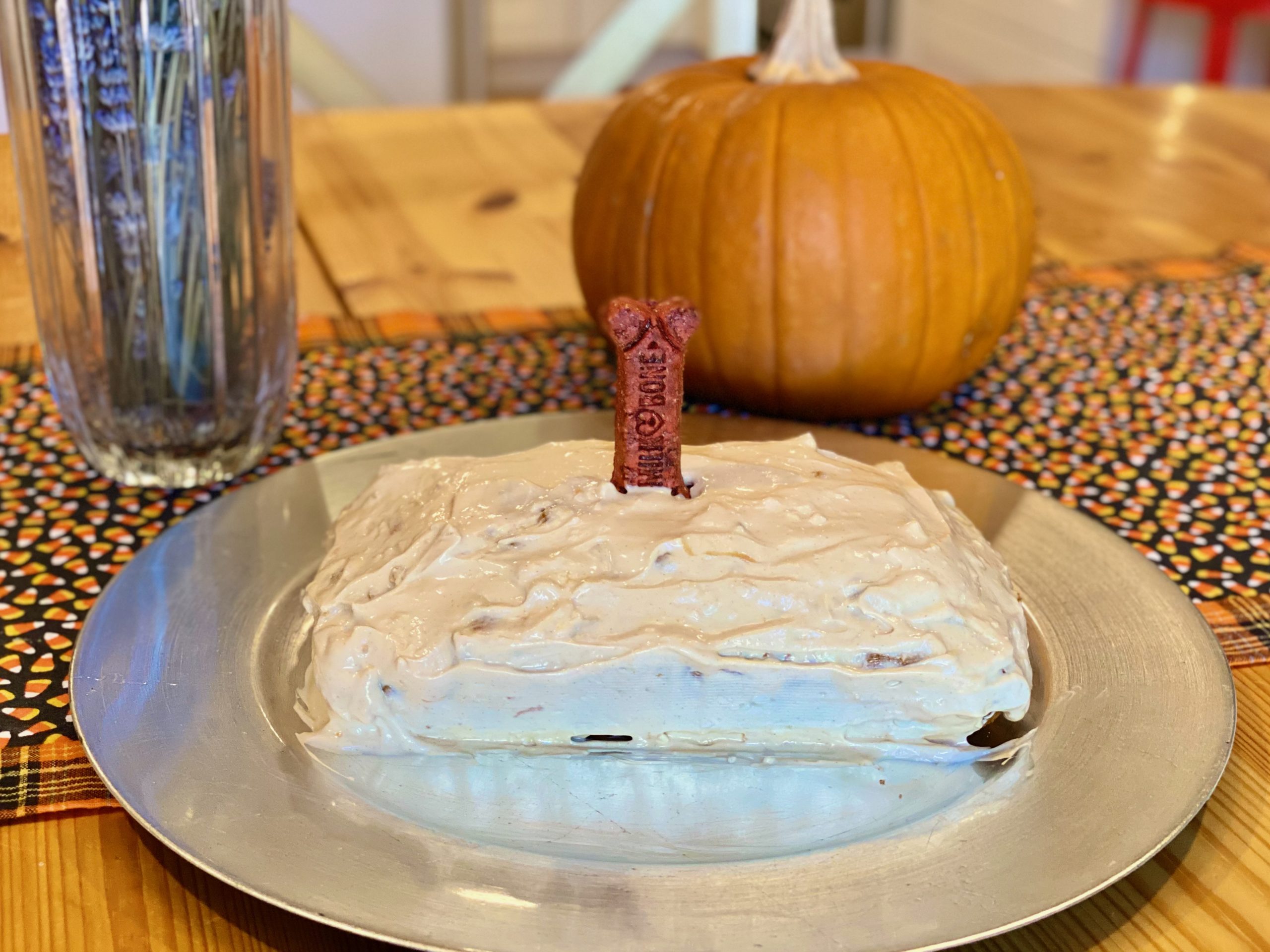 We wanted to do something special for our puppy's first birthday.  My daughter came up with idea for baking her a birthday cake. The nice thing about Golden Retrievers is that they are not picky eaters… at least ours isn't.  She's been know to scarf down rocks, tree bark, and swim goggles, so I knew she would gobble up what ever we created for her.  Some of her favorite treats contain both pumpkin and carrots, so baking a cake containing these special ingredients was sure to be a winner.  Below is our recipe for Pumpkin Carrot Canine Birthday Cake — with optional peanut butter frosting.  As the photos show, it was a big hit.  Bone-Appetite!
9 inch Loaf Pan
2 Eggs
1 Cup Flour
1/4 cup Peanut Butter
1 Cup Pure Pumpkin Puree
1 Cup Shredded Carrots
1 1/2 Tsp Baking Soda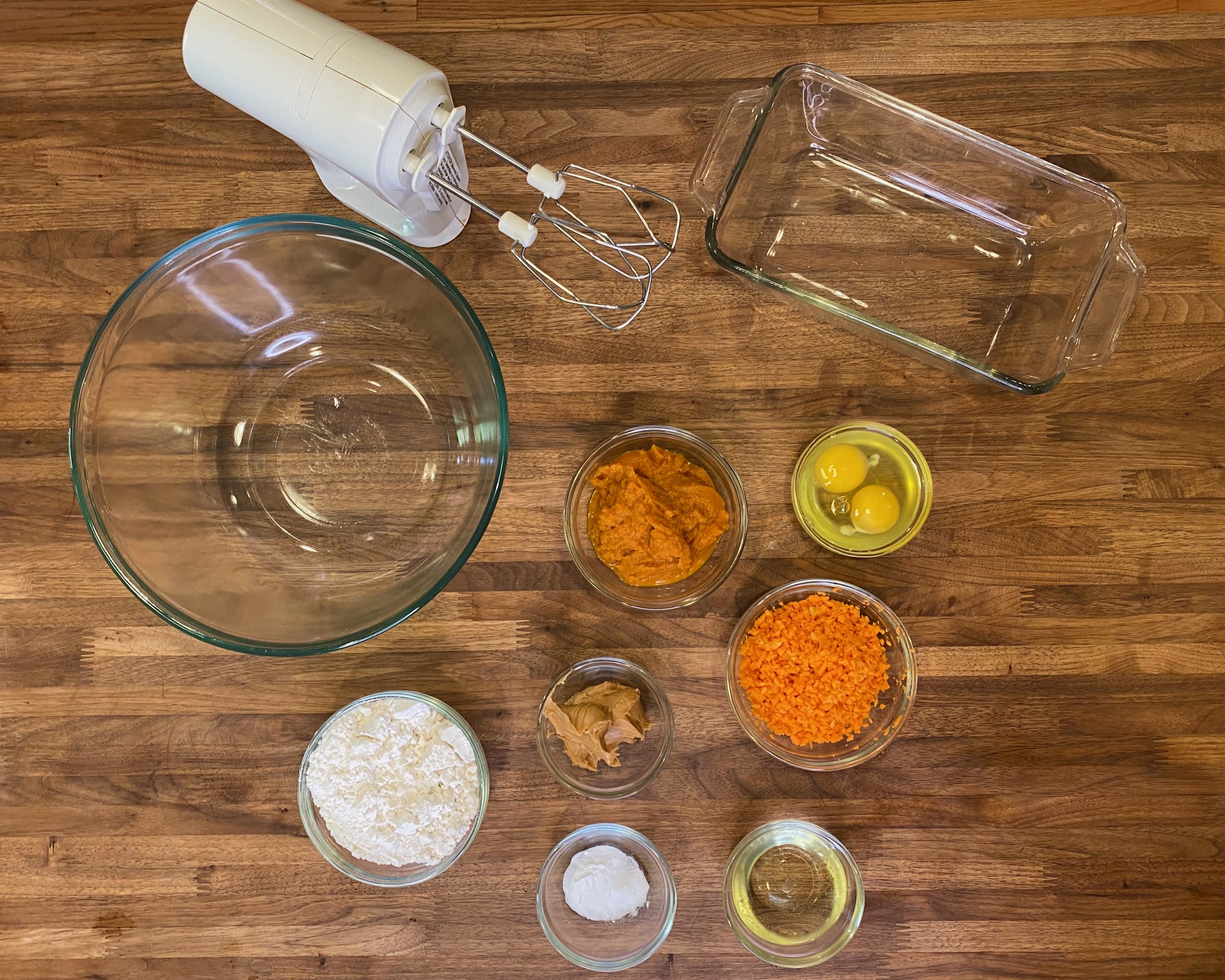 1 cup of Greek Yogurt
1/2 cup of Peanut Butter
2 Tbs of Softened Unsalted Butter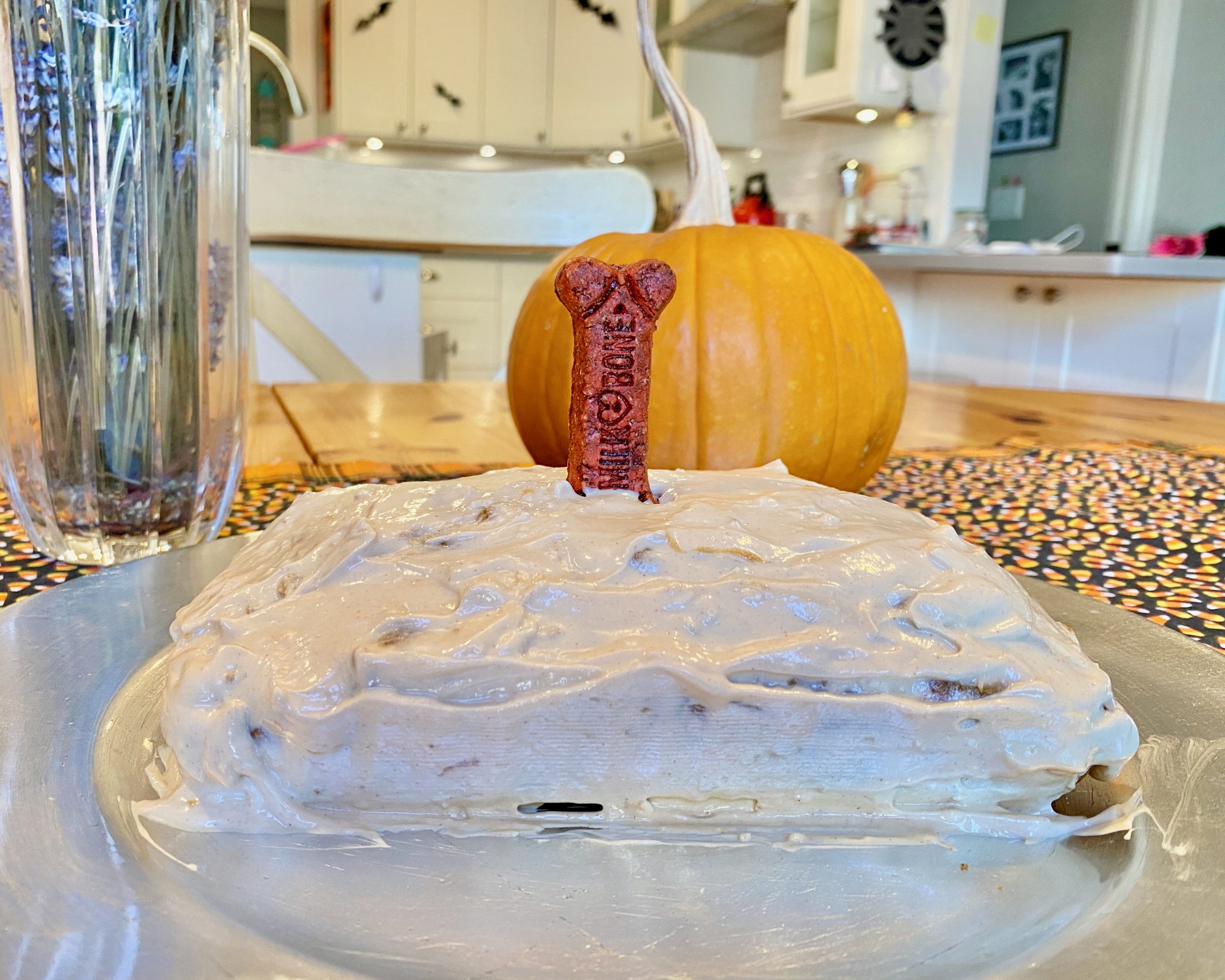 Preheat oven to 350 degrees

In a large bowl, combine flour and baking soda.

In a separate bowl blend together pumpkin, carrot, eggs, and oil.

Combine wet and dry ingredients and blend until combined.

Pour mixture into greased baking dish.
Bake for 20 minutes or until a toothpick comes out clean.  Let cool.
Once cooled add frosting if desired.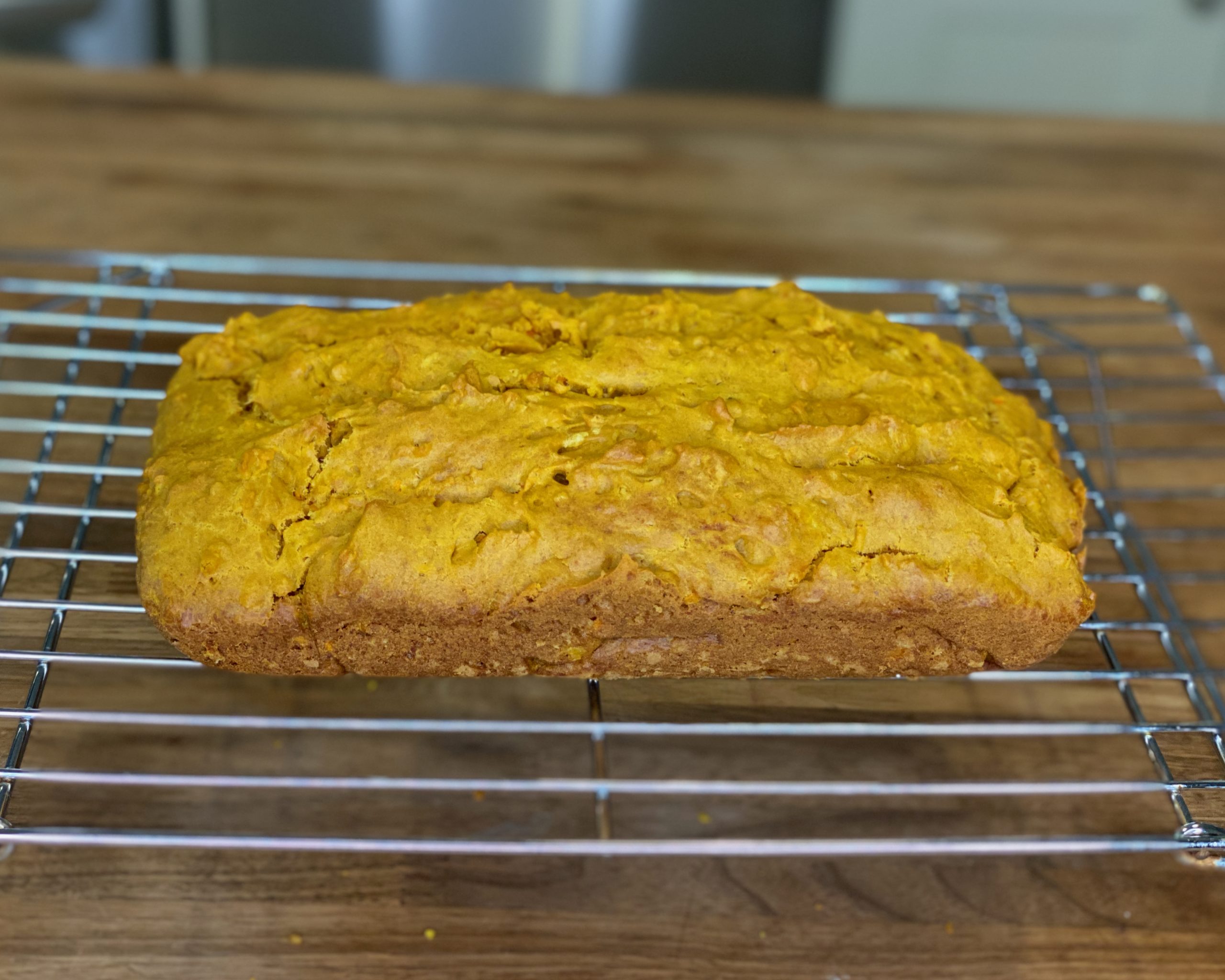 Mix Greek yogurt, peanut butter and butter until well combined and smooth. Spread over cake. If not serving immediately, store in refrigerator.