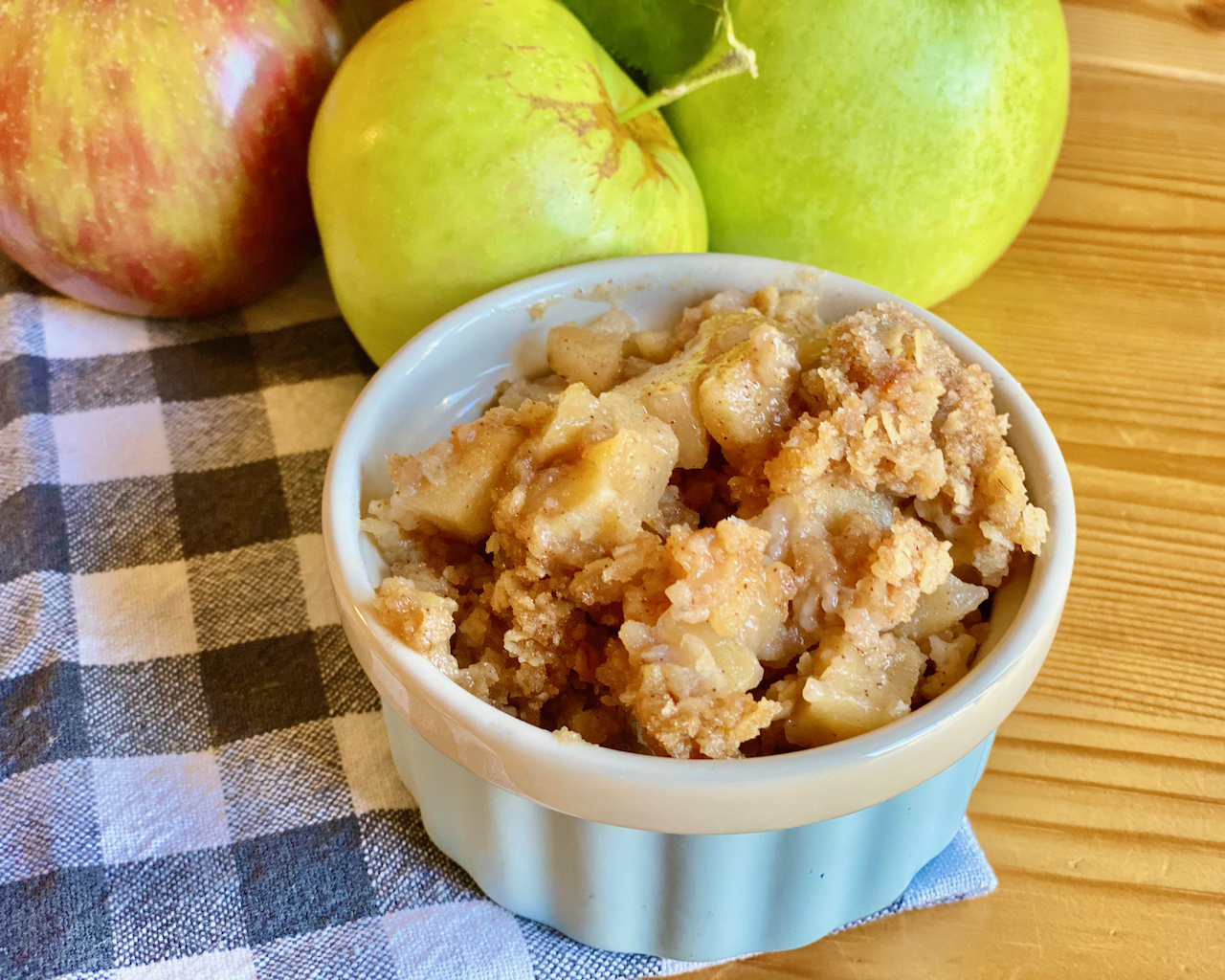 Apple crisp is one of those desserts that seems to signal the start of fall.  I can't think of a better aroma coming from the oven that says, "autumn has arrived!"  We are lucky enough to have an apple tree that produces an abundance of apples each year.  Apple crisp has always been my go-to recipe when the apples are ripe and ready.  I love this dessert because it's both quick and simple.  It's easy to cut the recipe to make individual or smaller servings instead of making one large pie or dish. This recipe calls for a 9 inch pie dish or 9×9 baking dish.  I hope you enjoy the apple crisp as much a we do. Happy Fall!
Easy Old Fashioned Apple Crisp
Ingredients
Filling
9 inch pie dish or 9×9 baking dish
4 cups of apples (6-7 apples) I like using a combination of tart and sweet
1 tbls of lemon juice
1 tsp cinnamon.
Crust
1 tbls of granulated sugar
1/2 tsp of cinnamon
1/4 tsp nutmeg
3/4 cup of salted butter cut into small cubes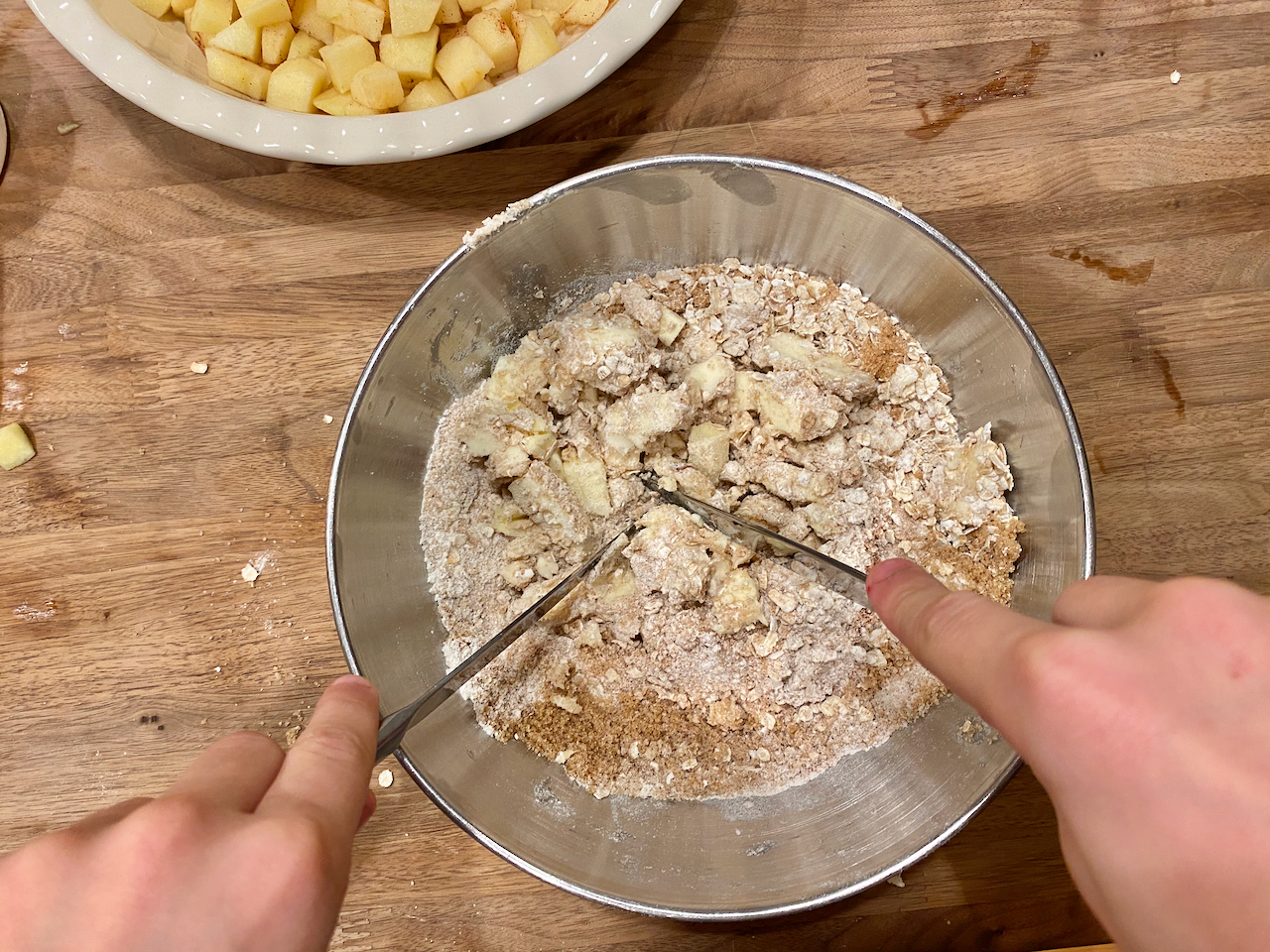 Directions
Heat oven to 375 degrees.  Peel the apples and cut them into small cubes.  Mix the apples, lemon juice and cinnamon together and pour the mixture evenly into your baking dish.   Mix all the crust ingredients together into a mixing bowl. Use a pastry cutter or two butter knives to "cut" the butter in so it is evenly mixed throughout the mixture.  Sprinkle over apples evenly.  Bake until the top is golden brown and apples are soft – about 30 minutes.  Enjoy!