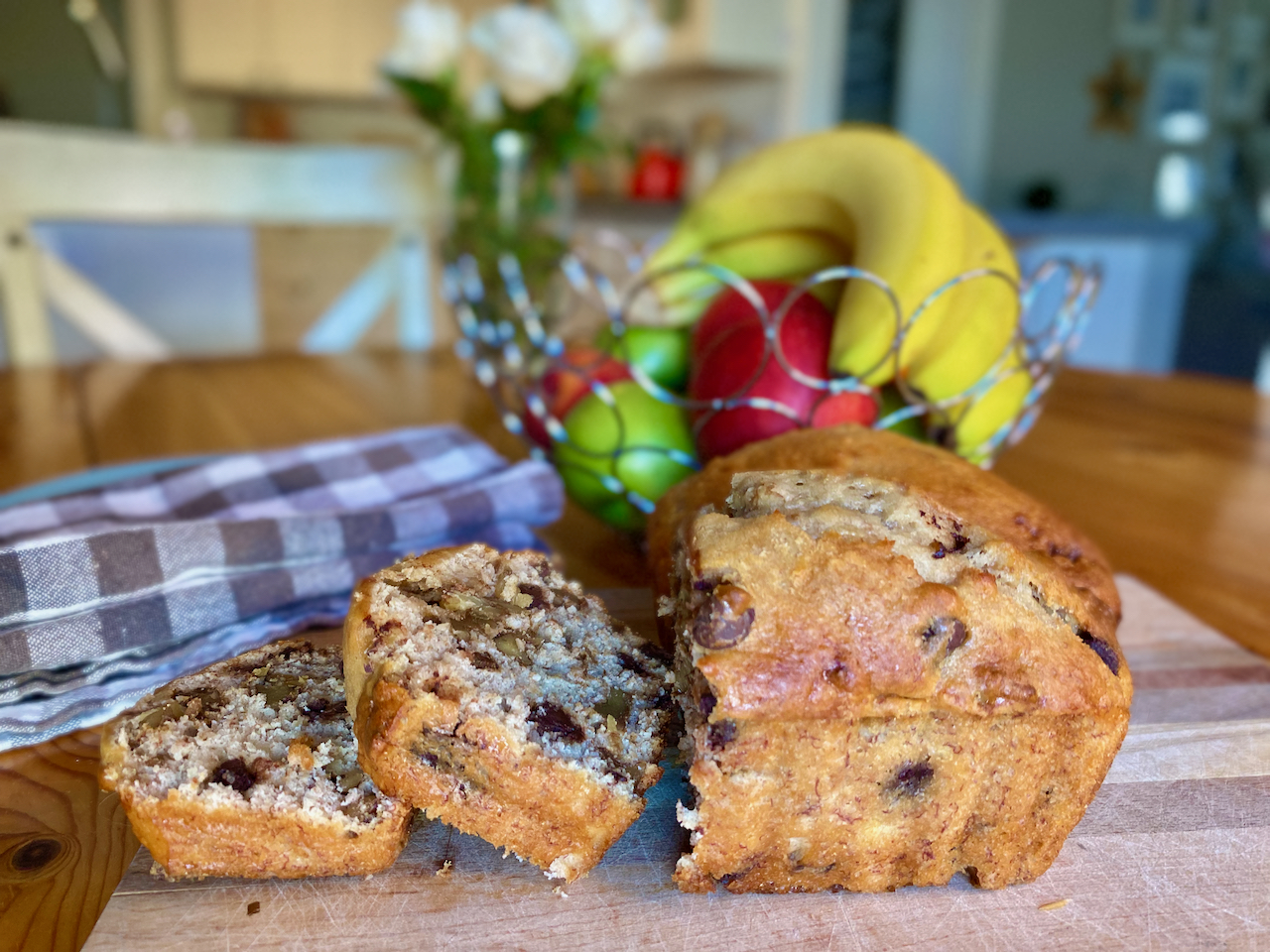 Be honest, who right now has bananas sitting on their countertop going bad?  If so, it's the perfect time to make this moist and delicious chocolate chip banana bread recipe.
I try to make banana bread whenever we have extra over-ripe bananas laying around.  Lately, we've had bunches and bunches of bananas, so that means I've been making lots of banana bread.  I was starting to worry that we would get bored of the same recipe that I've been using.   This prompted me to alter the recipe and add some decadent chocolate flavor.
The semi-sweet chocolate chips give the banana bread just the right amount of gooey sweetness.  I do love combining the chocolate chips with walnuts.  The walnuts add texture and gives this chocolate chip banana bread a savory crunch that balances out the bread.
This recipe calls for making the bread in a 5×9 loaf pan.  I actually sometimes like making them in smaller individual baking pans.  If you do this, make sure to cut the cooking time down so the bread doesn't overcook and become dry.
Let me know if you try this delicious recipe.  I would love to hear how it turns out.  Also, if you're looking for other recipes that involve fruit, be sure to check out my super easy apple crisp.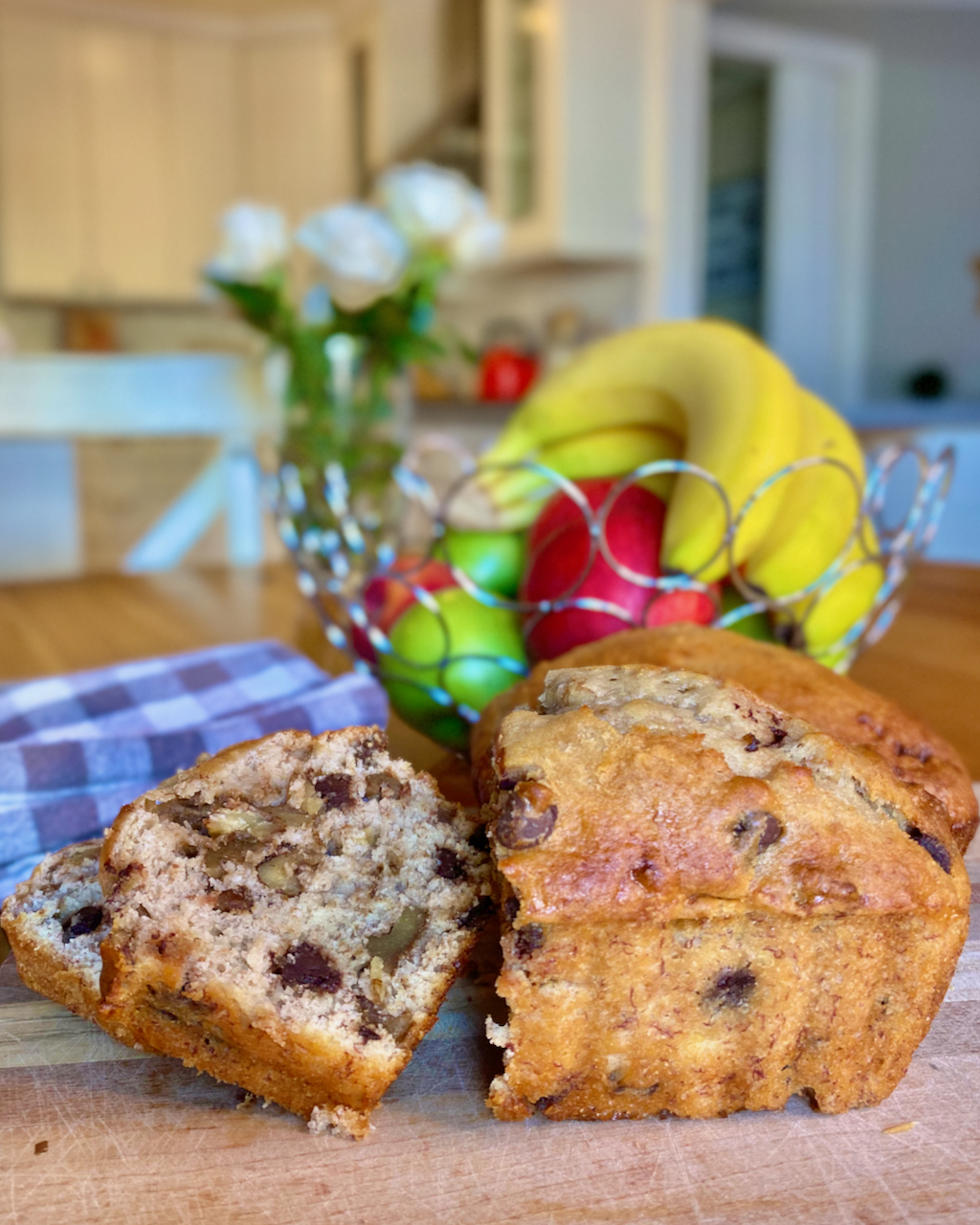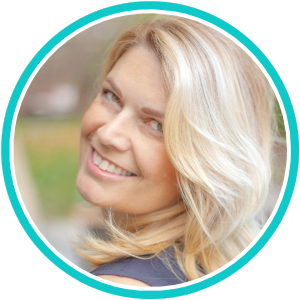 Mom of two and seeking sanity in the everyday. Let's chat about family, school struggles, travel, and living our best life. Located in the San Francisco Bay area.