"This post contains affiliate links. If you use these links to buy something Staying Blonde may earn a small commission. Of course, I'd never post about something I didn't truly love!"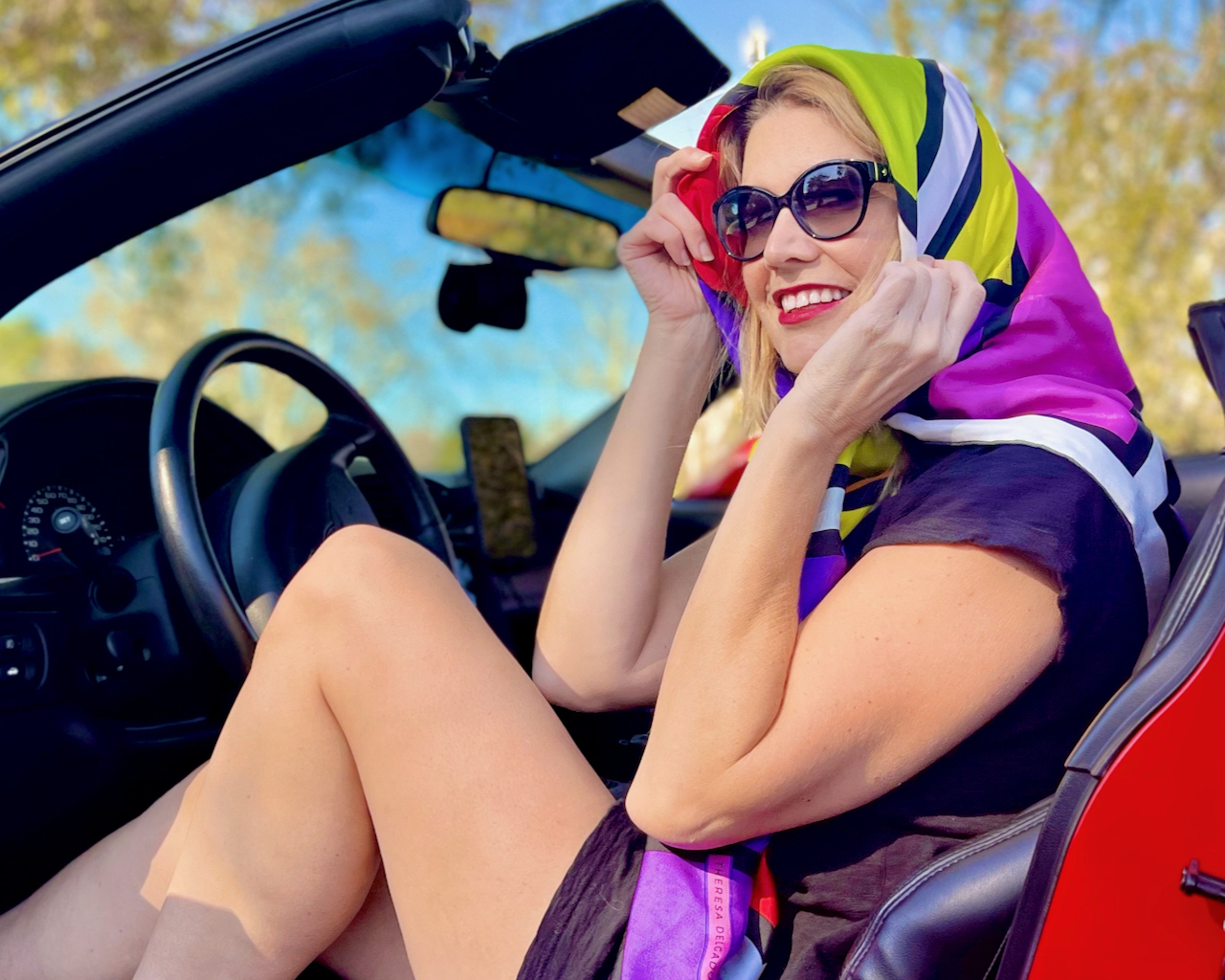 Don't mind me, I'm just channeling my inner starlet! Nothing feels more old-school glam than cruising down the boulevard in a little, red convertible with a silk scarf fluttering in the wind. Ahh, the good life. I've always loved the vintage-starlet style. You know, classic Hollywood, Marilyn Monroe, and coastal drives at sunset. Investing in a silk scarf can transform your wardrobe… and your mindset!
Ever since my dad gave me his little, red Corvette, I'd been looking for a beautiful silk scarf to hold my hair back. If I am being honest, also to complete the "look."  I mean, if you're going to drive around in flashy red convertible that screams, "look at me," it's kind fun to have a flashy style to go with it… "seriously, look at me!"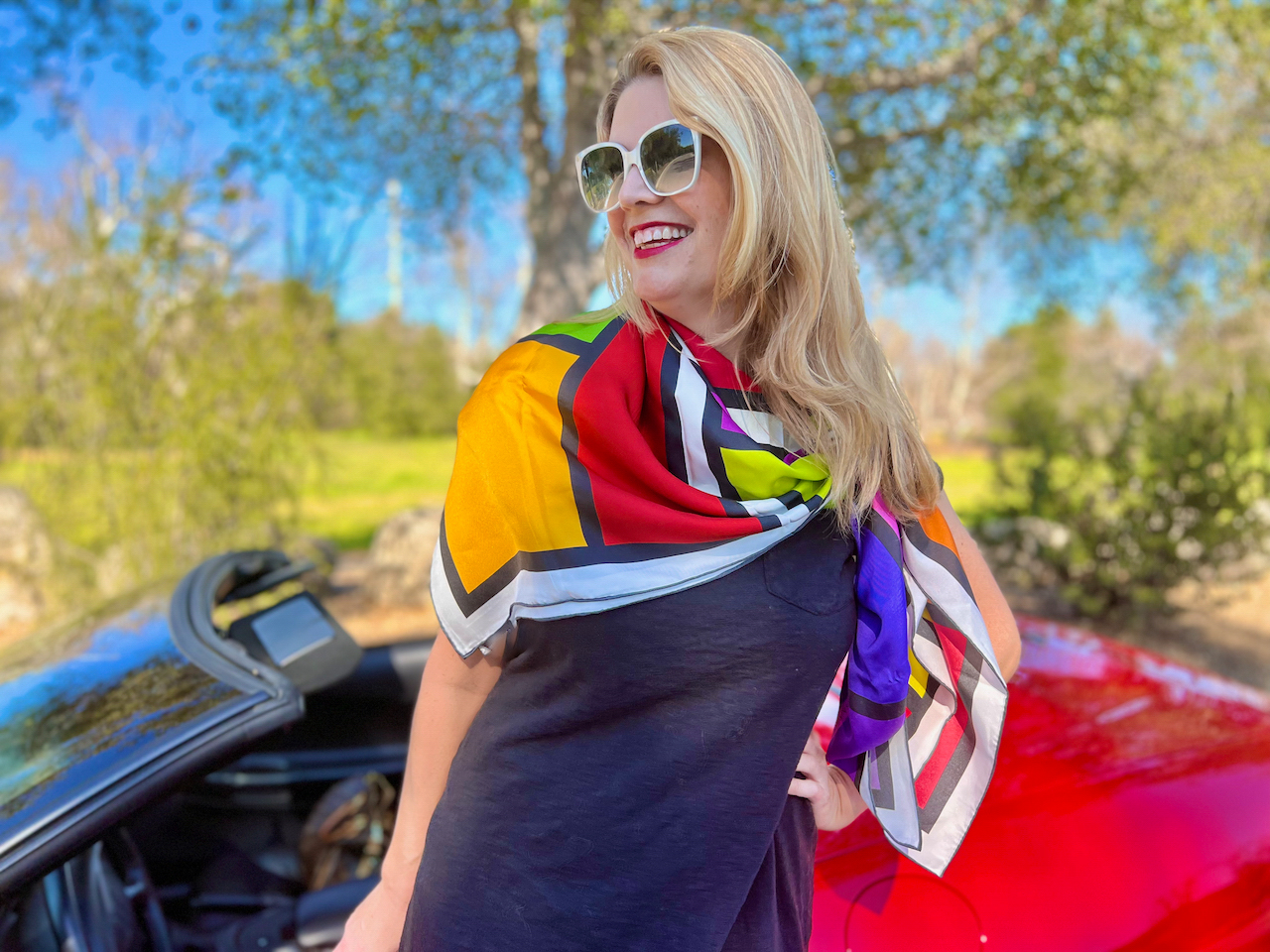 After months of looking for something worthy of the look I was after, you can imagine my excitement when I was asked about partnering with Theresa Delgado.  Theresa Delgado makes the most beautiful silk scarves! They are absolutely stunning.  The bold colors and playful prints could pull off exactly how I envisioned myself wearing a scarf, zipping around town.   These scarves look and feel incredibly luxurious. They're  made with 100% 6A-grade mulberry silk, the highest grade of silk available, and that attention to detail really shows through.  These scarves are hand-rolled and hand-sewn by skilled artisans. Each scarf is a unique piece of art worthy of the Louvre Museum, in Paris.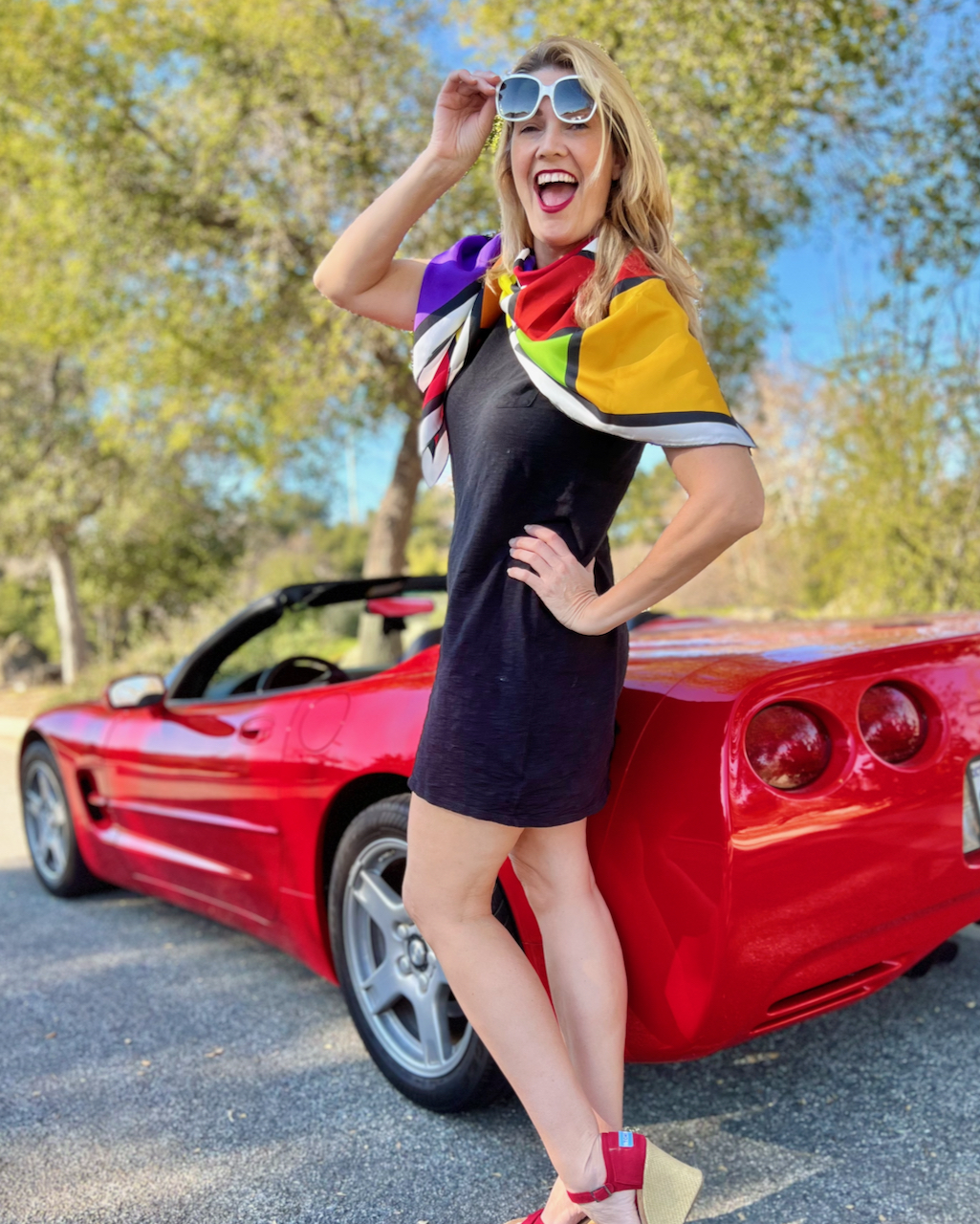 I pop on my scarf whenever I'm headed out in the convertible.  What I didn't expect was how much I would wear it in my day to day life too.  It was an unexpected bonus that that my silk scarf also added some much needed life to my existing wardrobe.  Adding a pop of bold color to a simple black dress or a pair of jeans creates a such a fun, sophisticated look that I just love so much.
Since receiving my scarf, I've been playing around with different looks.  It's fun to dress it up. It's fun to just wear it with jeans and a white tee. I'd just fun. The scarf is so versatile and easy to incorporate into my everyday style that I am not sure how I've made it so long without one! Honestly, I've toyed with other scarfs, but nothing could pull off the magic like this one.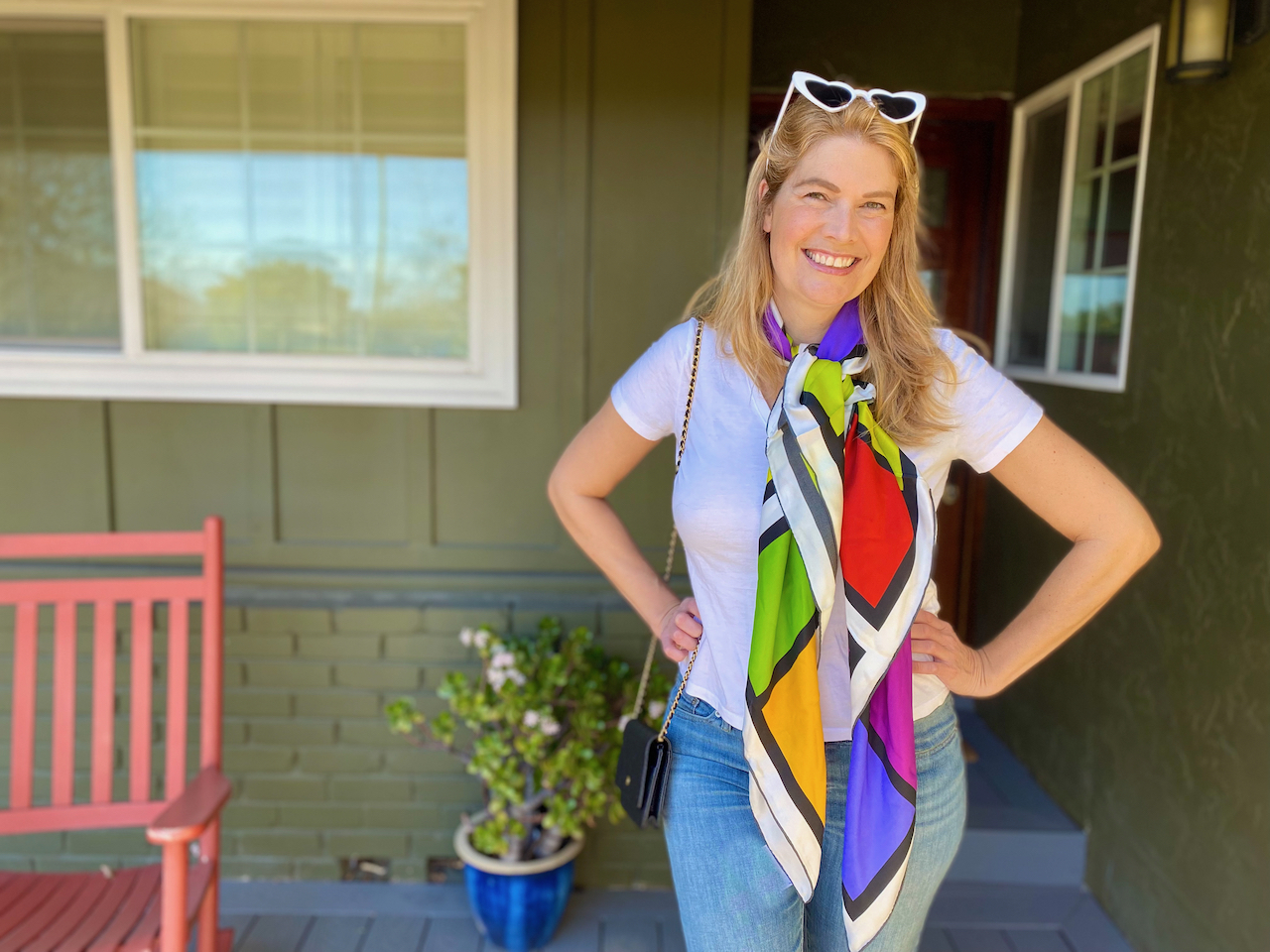 Channel your Inner Starlet
Good news, I have a coupon code for $50 off any of Theresa Delgado's gorgeous scarves.  Visit Theresa Delgado and use code "MICHELLETUCKER" for your discount and to begin your personal journey as a starlet. Let me know if purchase one, and let me know how much you are loving it.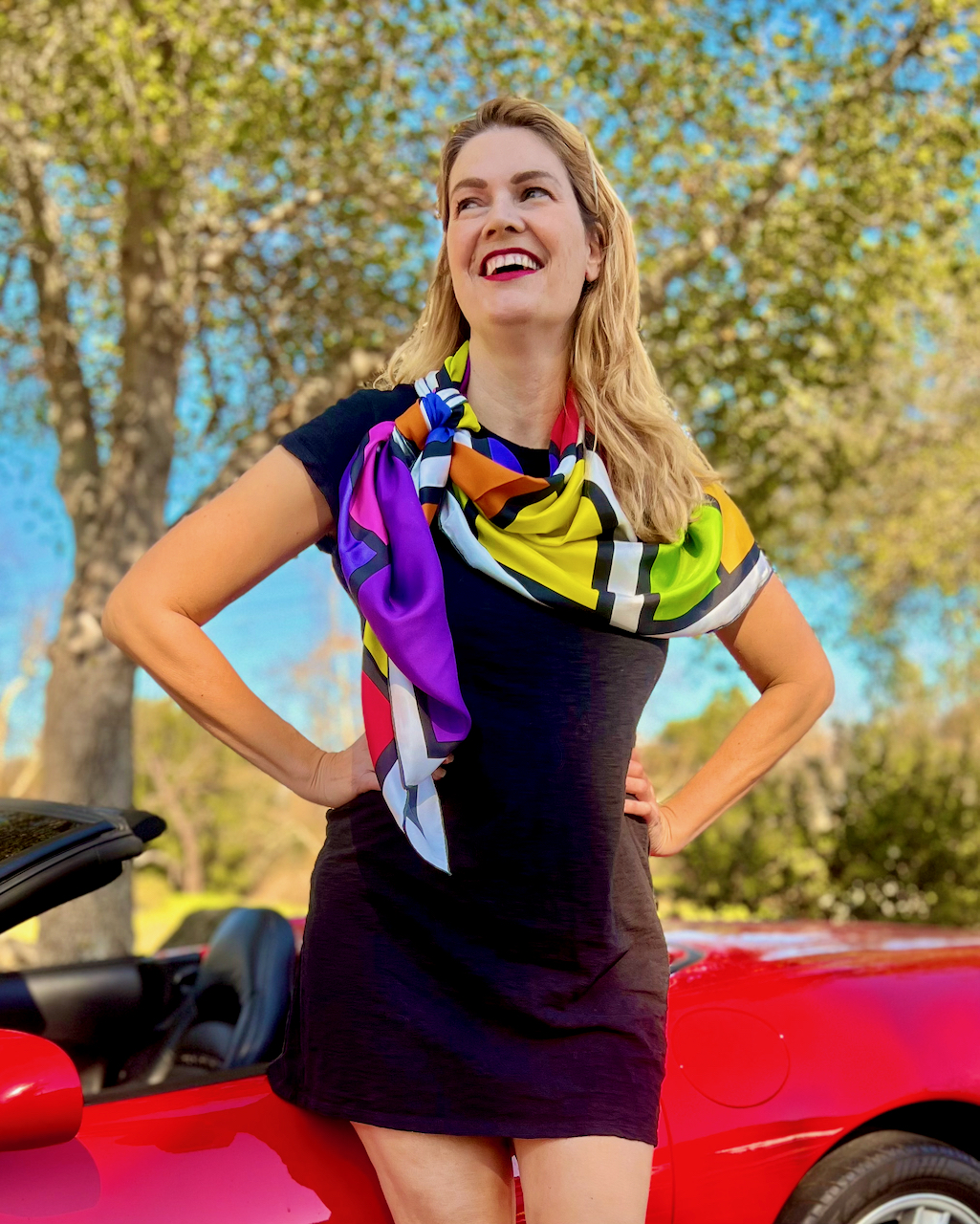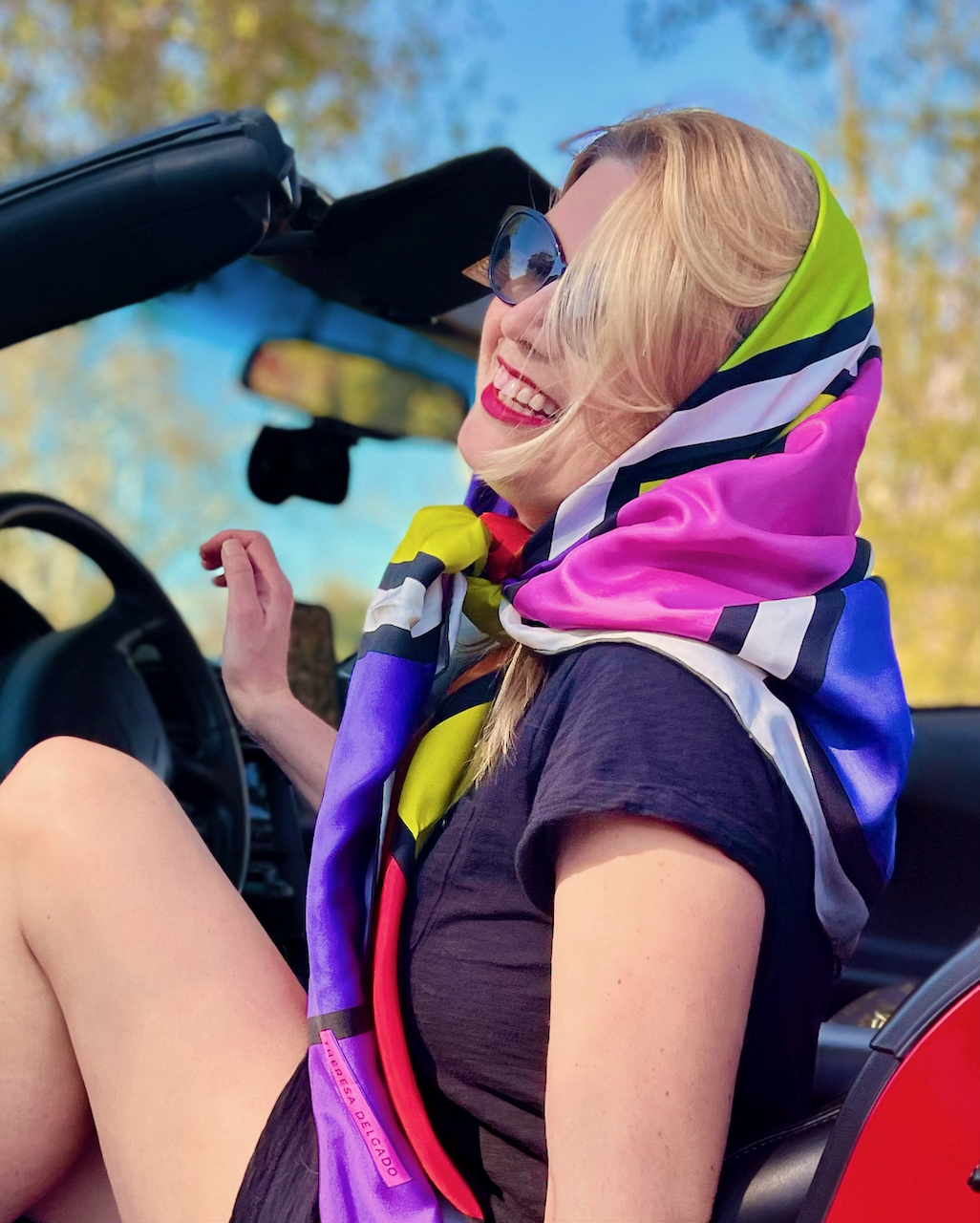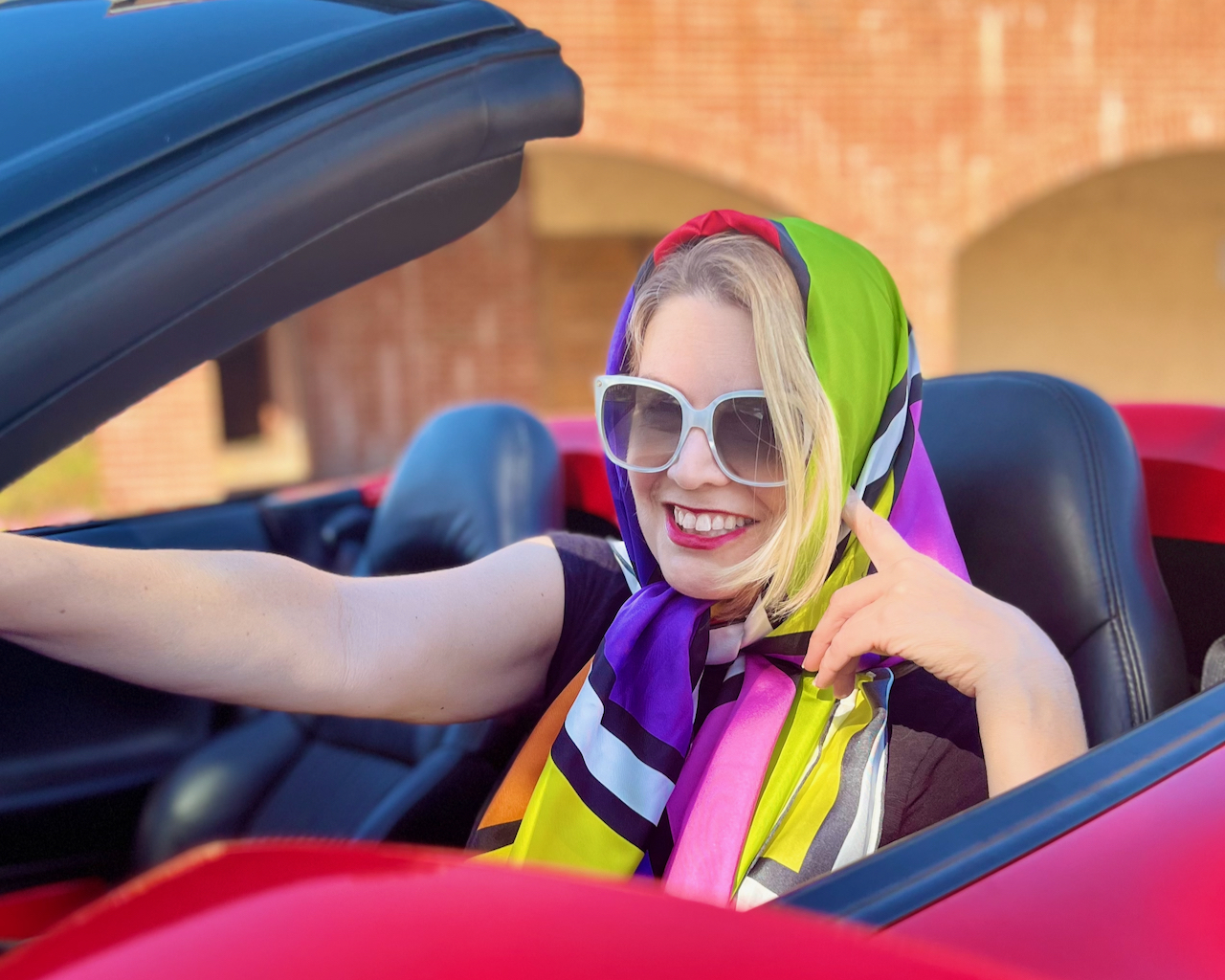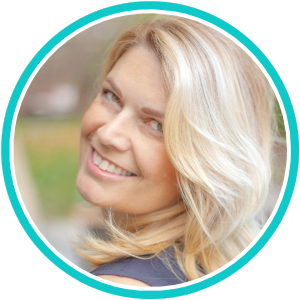 Mom of two and seeking sanity in the everyday. Let's chat about family, school struggles, travel, and living our best life. Located in the San Francisco Bay area.