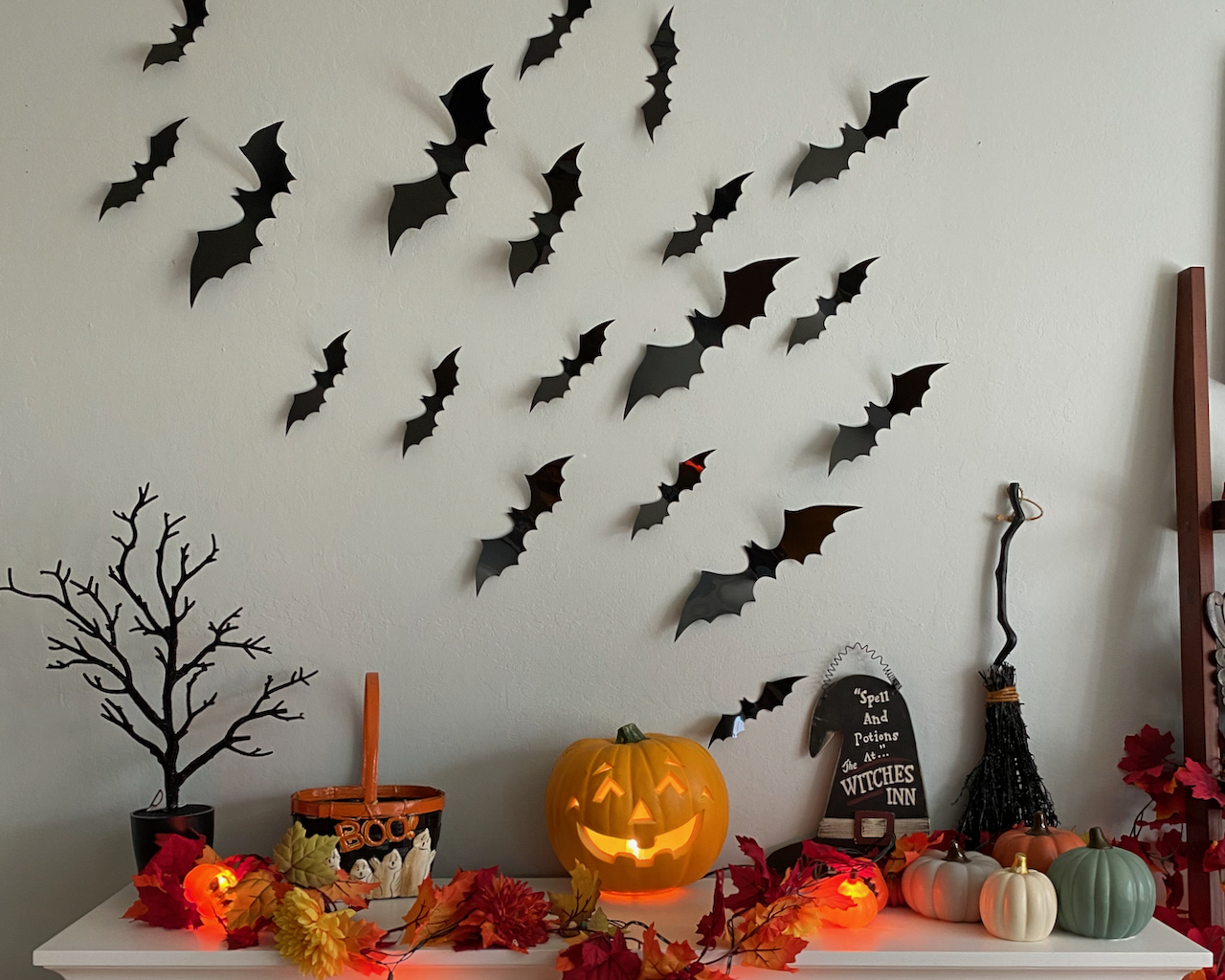 Seeing how "batty" 2020 has been, it seems only fitting to fill our home with bats this Halloween.  I used to cut my own bats out of foam paper sheets, but I saw you can buy like 60 of these little blood-suckers on amazon for under 10 bucks.   I traded in my sore wrist from cutting for the quick-click of the "buy now" button. I am now up to my ears, or appropriately "neck," in batty goodness.  While I love a good DIY project, when it comes to bulk I gravitate toward the quick and easy path – especially at a good price.
When decorating for Halloween I find it fun to carry a theme throughout the house, and it doesn't get much easier than these bats. They work in pretty much any nook, cranny or corner of the house… just avoid adding more to your belfry!   What are you filling your home with this Halloween?  I linked my bats and a few other decorations below just incase, like me, you are also feeling batty this year.  If you are also looking for other decorating ideas check out my post on my succulent wall.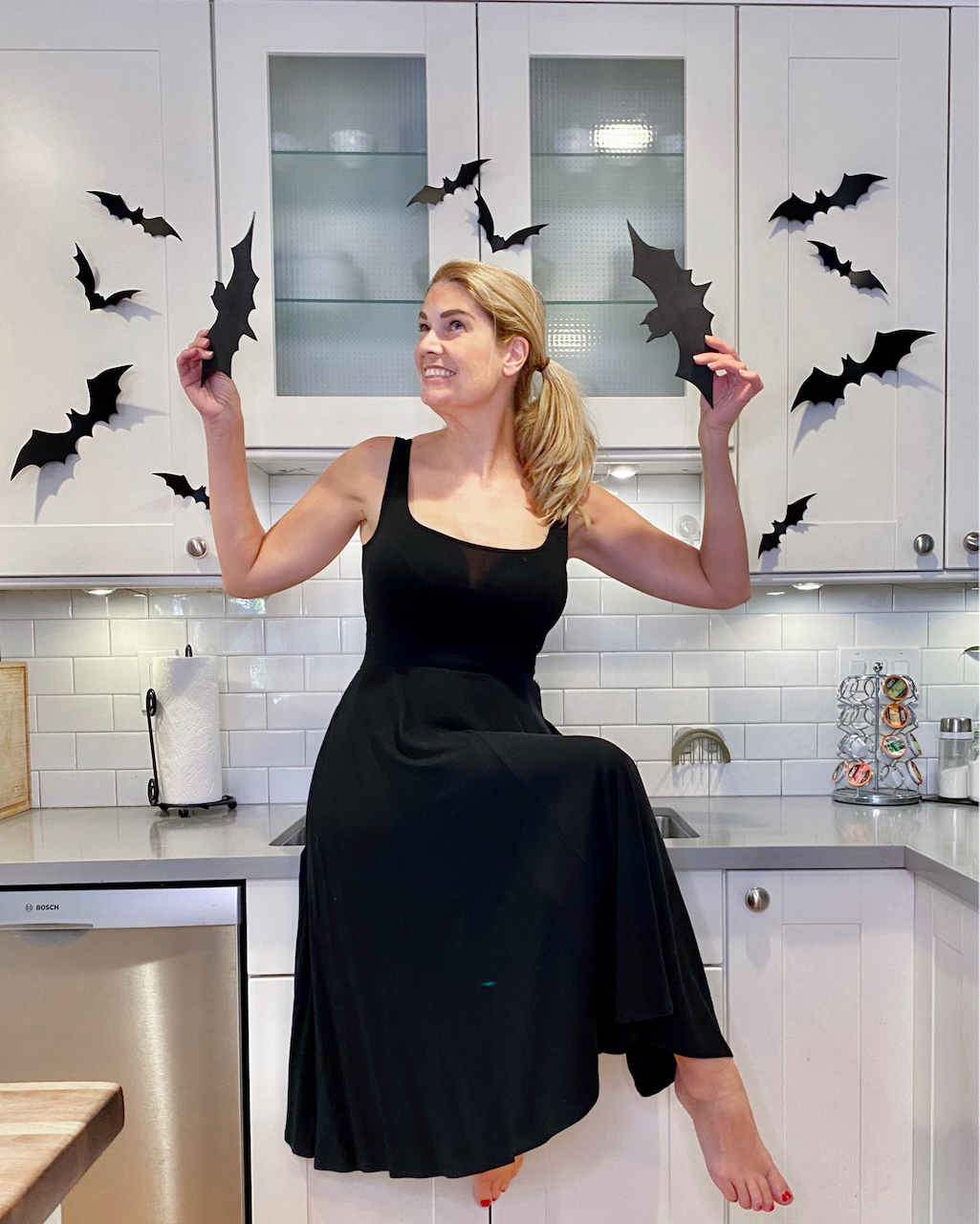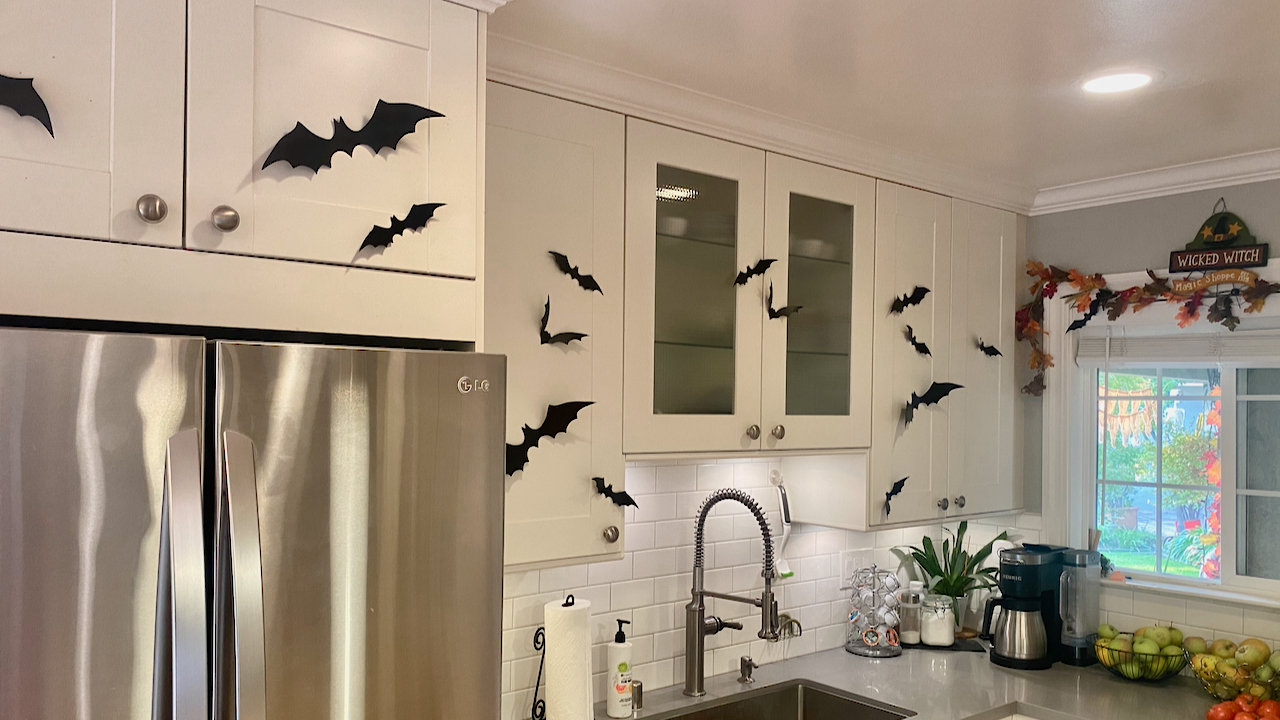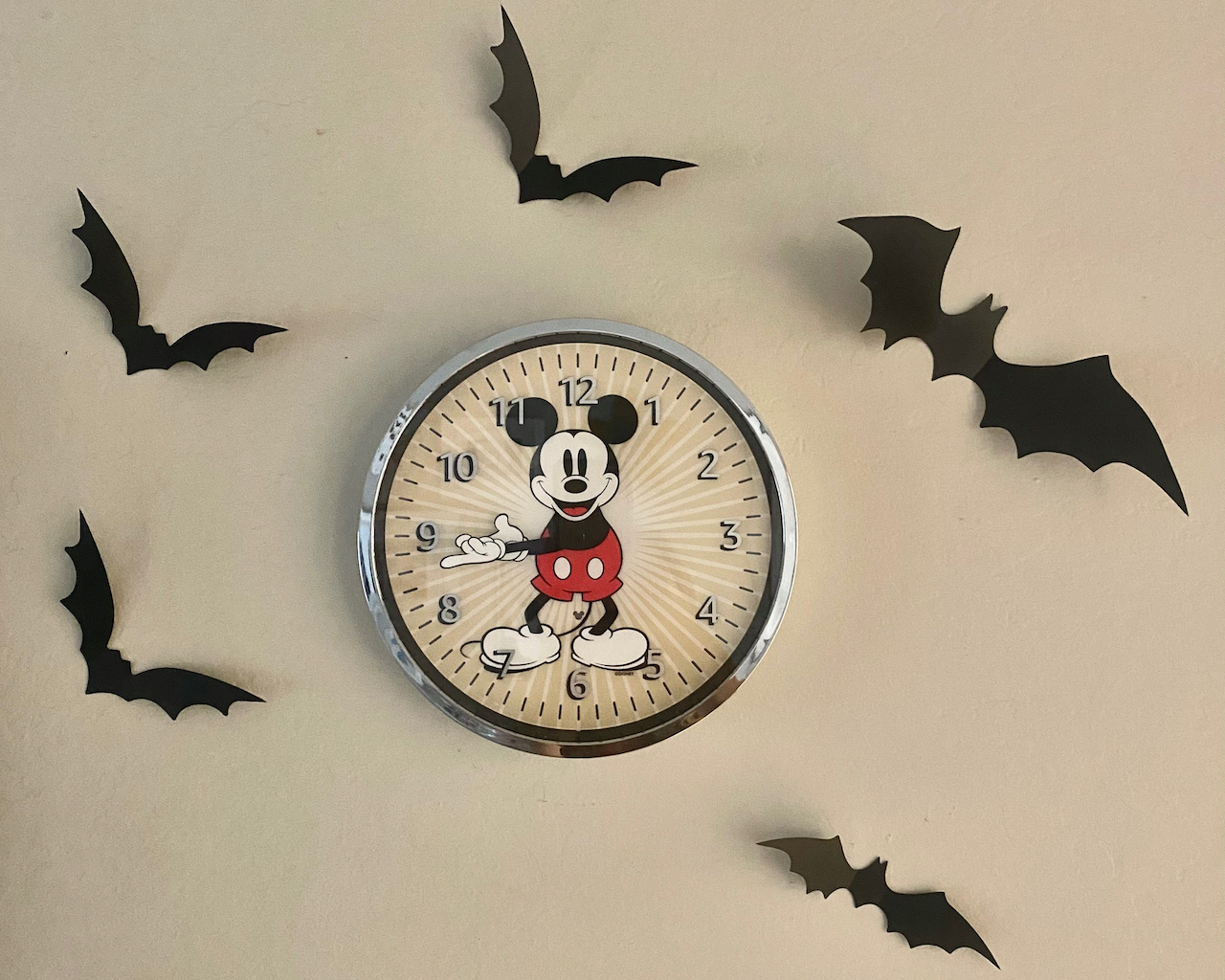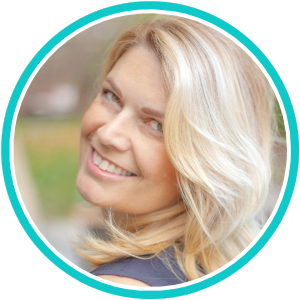 Mom of two and seeking sanity in the everyday. Let's chat about family, school struggles, travel, and living our best life. Located in the San Francisco Bay area.