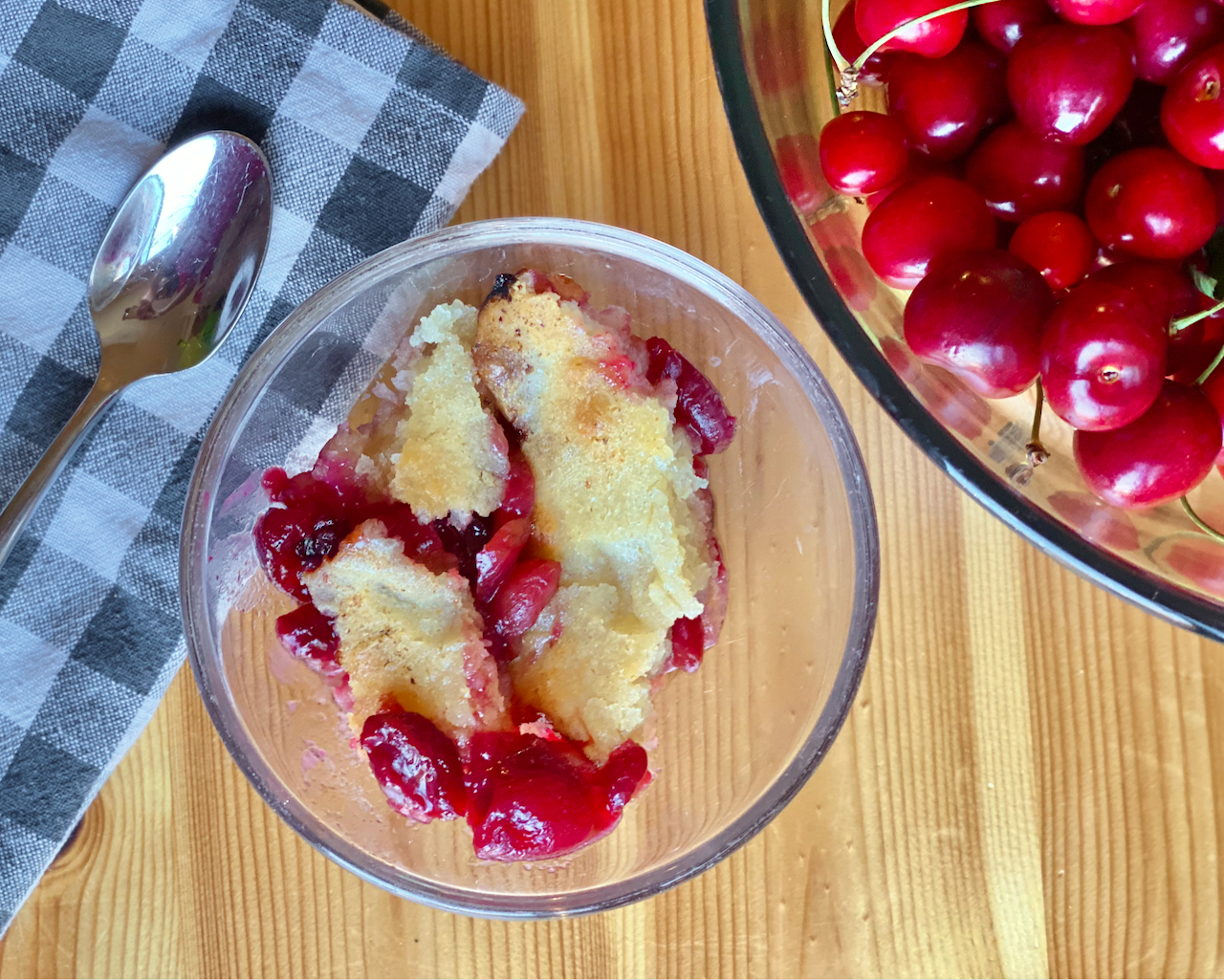 When summer rolls around and I have lots of fresh fruit and berries in the house, I love to make one of my favorite desserts: Cobbler!  This tasty specific old fashion cobbler recipe has been in my family for generations.  It was passed down to me from my mom who got it from her grandmother. I am passing it on to my son and daughter.  My mom still remembers her grandmother making fresh berry cobbler each summer with the fresh-picked berries grown right on her farm.
This old fashion cobbler recipe is incredibly easy to make, and works with so many different types of fruits and berries.   A couple of my favorites are peach/raspberry, blueberry, and blackberry. They are as fun to make as they are to eat. Today I tried making it with fresh bing cherries, and I wasn't disappointed.  It is a pretty quick recipe. The only time-consuming part is pitting the cherries, but the end result was so worth it… plus, that's what kids are for!  I guarantee that the recipe below is the best and easiest cobbler you will find.  Let me know if you make it and what fruit you decide to use. If you are looking for another fruity delicious recipe be sure to check out my old fashion apple crisp recipe.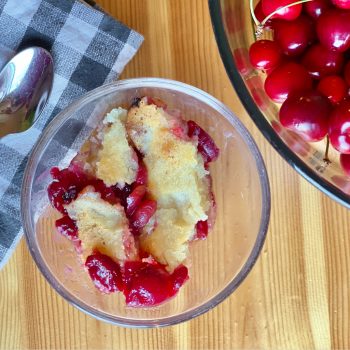 Old Fashion Cobbler
An easy and delicious cobbler that works with a variety of different fruits and berries.
Ingredients
2

cups

Chopped Fruit or Berries

1/2

cup

Salted Butter

1

cup

Flour

1

cup

Sugar

1

cup

Milk
Instructions
Preheat oven to 350 degrees.

Melt butter in a microwave safe baking dish. Add your fruit to the melted butter and mix well.

In a separate bowl mix together the flour, sugar and milk.

Pour the batter into the baking dish covering the fruit and butter.

Place in the 350 degree oven for 45 minutes or until the top is browned and a fork comes out clean.

Best served warm with vanilla ice cream.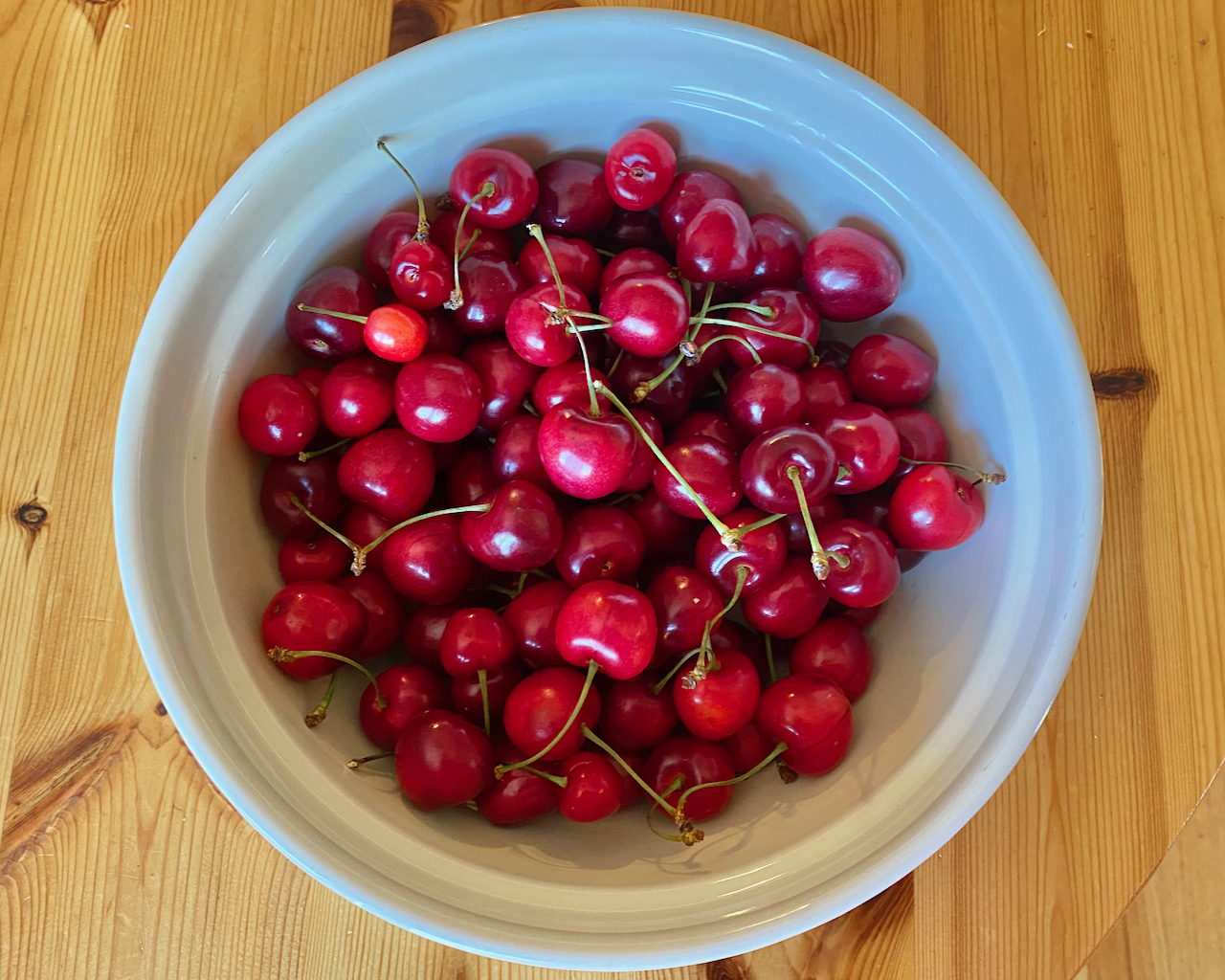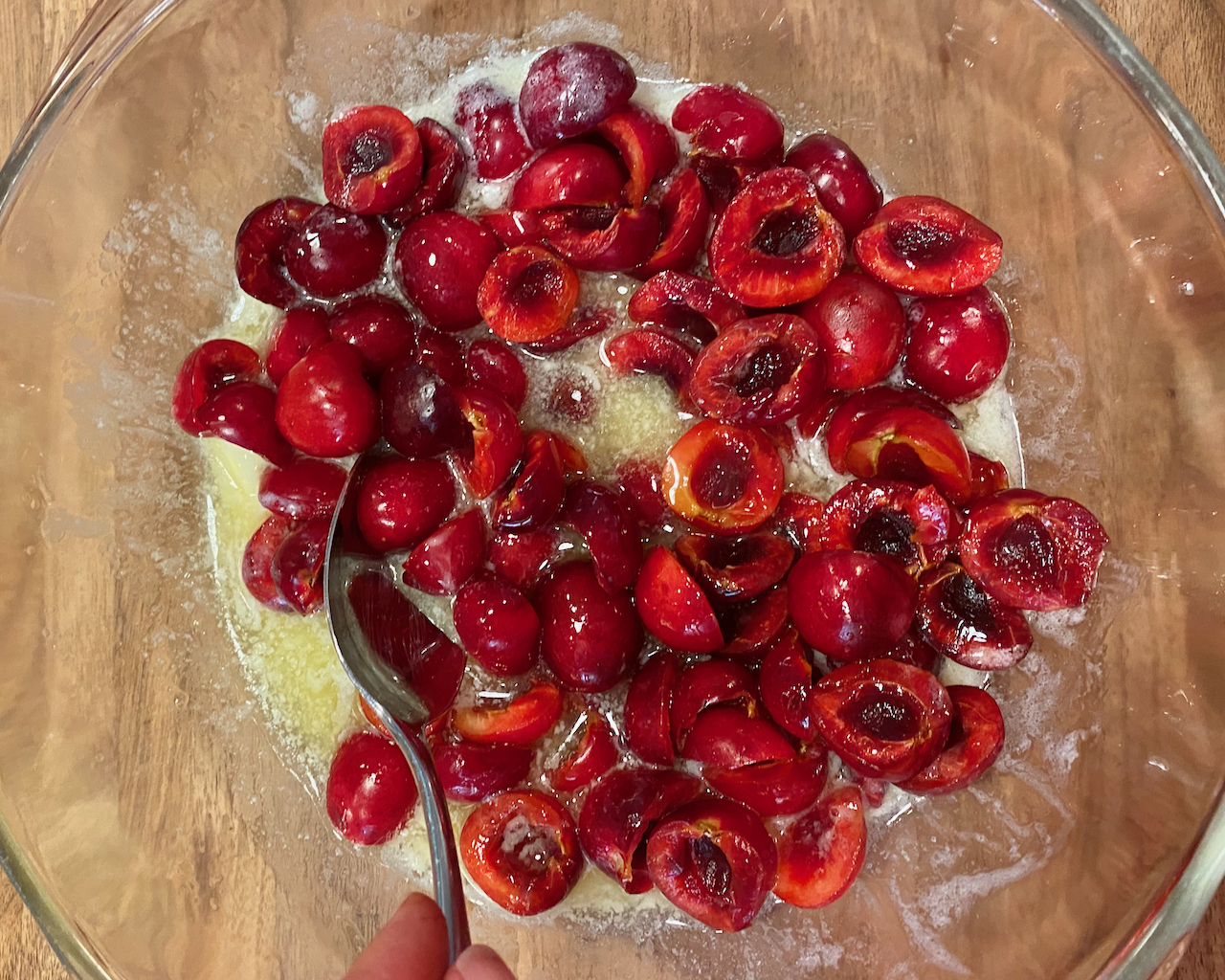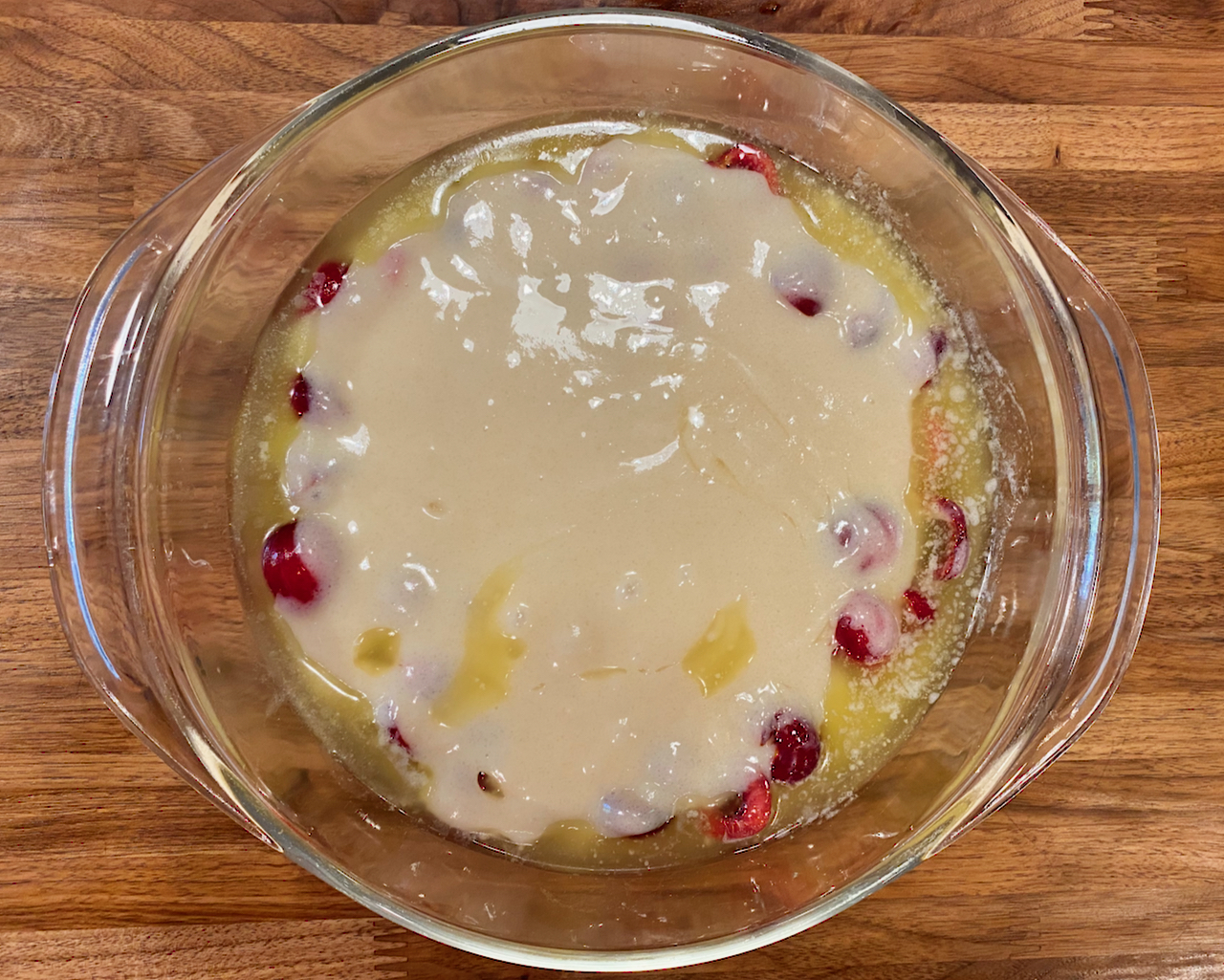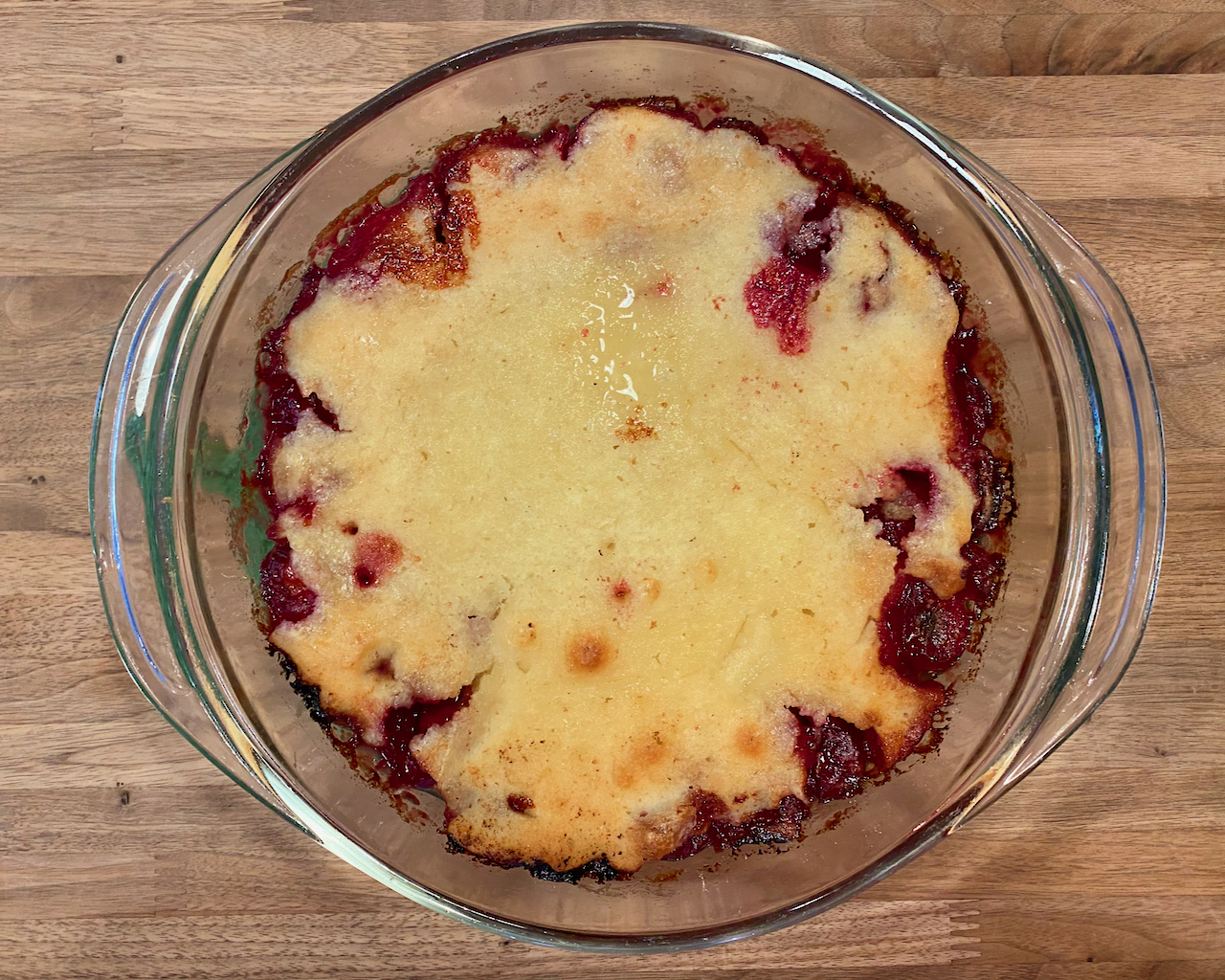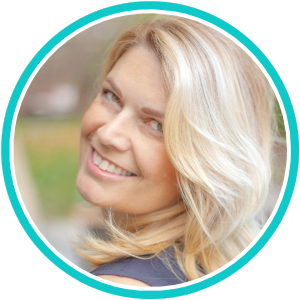 Mom of two and seeking sanity in the everyday. Let's chat about family, school struggles, travel, and living our best life. Located in the San Francisco Bay area.