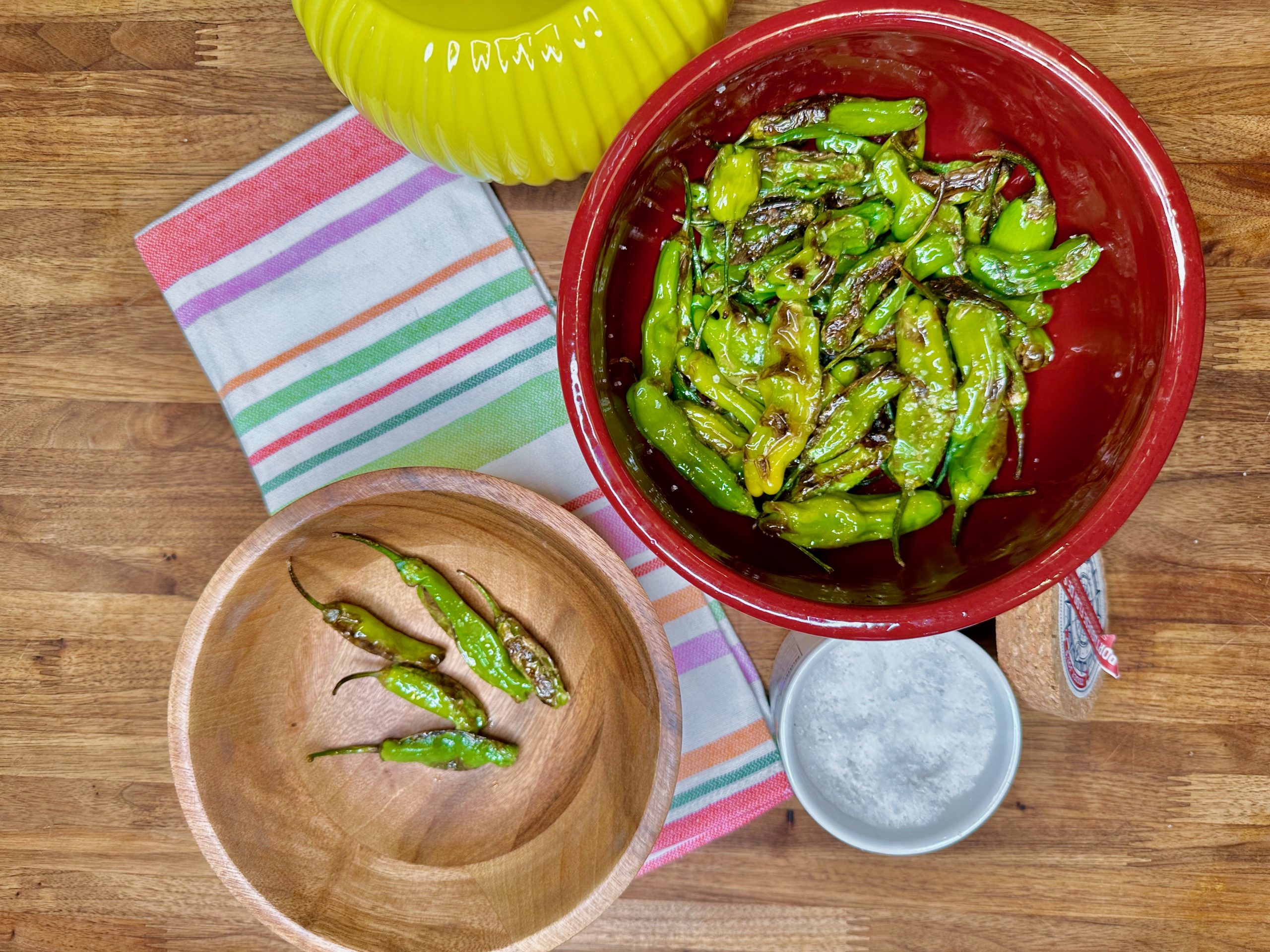 Shishito Peppers
I'm always on the lookout for healthy snacks. If they are both quick and easy to make, they get bonus points. Shishito peppers are just that: they're heathy, quick, easy, and always delicious. What makes them even more interesting is that for every ten you eat, one of them is likely to be spicy! It's like a game for your mouth!
Basically, when it come to shishito peppers, 90% of them are mild, but the other 10% pack a spicy kick. You never know what you are going to get. Not only is this a party fun-fact, it makes serving them up at a party all the more fun. It's kind of like a game of snack-time roulette.  You never know who's going to get the spicy pepper!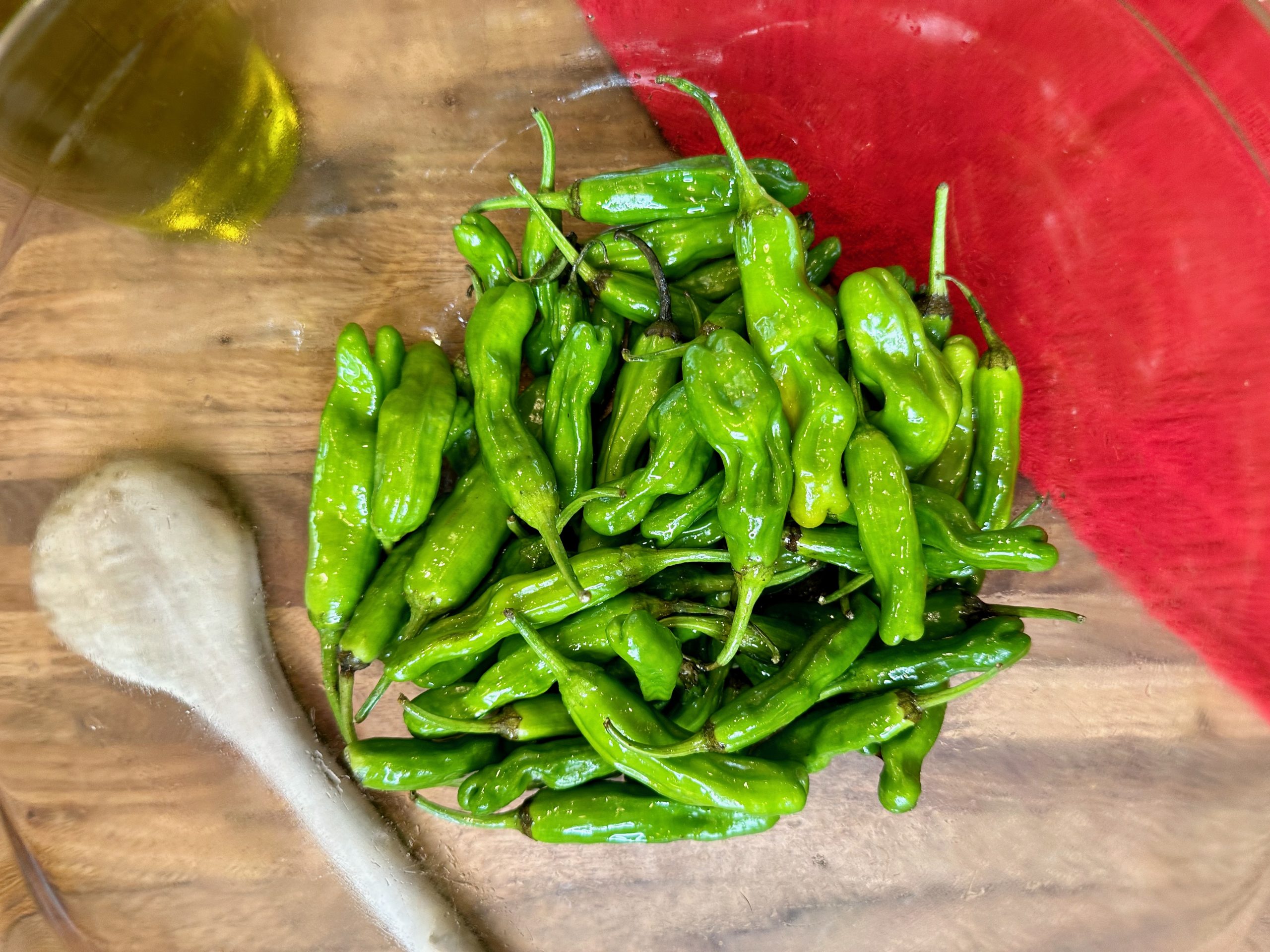 Oh, So Easy
I first had Shishito peppers when a friend brought them over for a little get-together.  I was a bit skeptical about how good they'd be as I watched him blister up the peppers on my stove, then season them with nothing more than some flaky
sea salt
.  I mean, it couldn't be that easy. The whole process took under ten minutes.
Once I had my first bite,  I was hooked.    I had another… then another. I was about four peppers in before I bit into a spicy one… but even though I am not a big spicy eater, it was so good that I braved many more shishito peppers after that.  They're just that good… and fun. The flavor was only rivaled by the giggles and conversations we had about this awesome new food discovery.
While not complicated, I've honed my recipe for this super simple blistered shishito peppers with just the right balance of oil and salt.  Let me know if you try it and how you like them… especially if you got a spicy one!  If you are looking for more quick and easy recipes, check out my  yummy recipe for
lemon sorbet
. It is the perfect cold partner to these spicy peppers.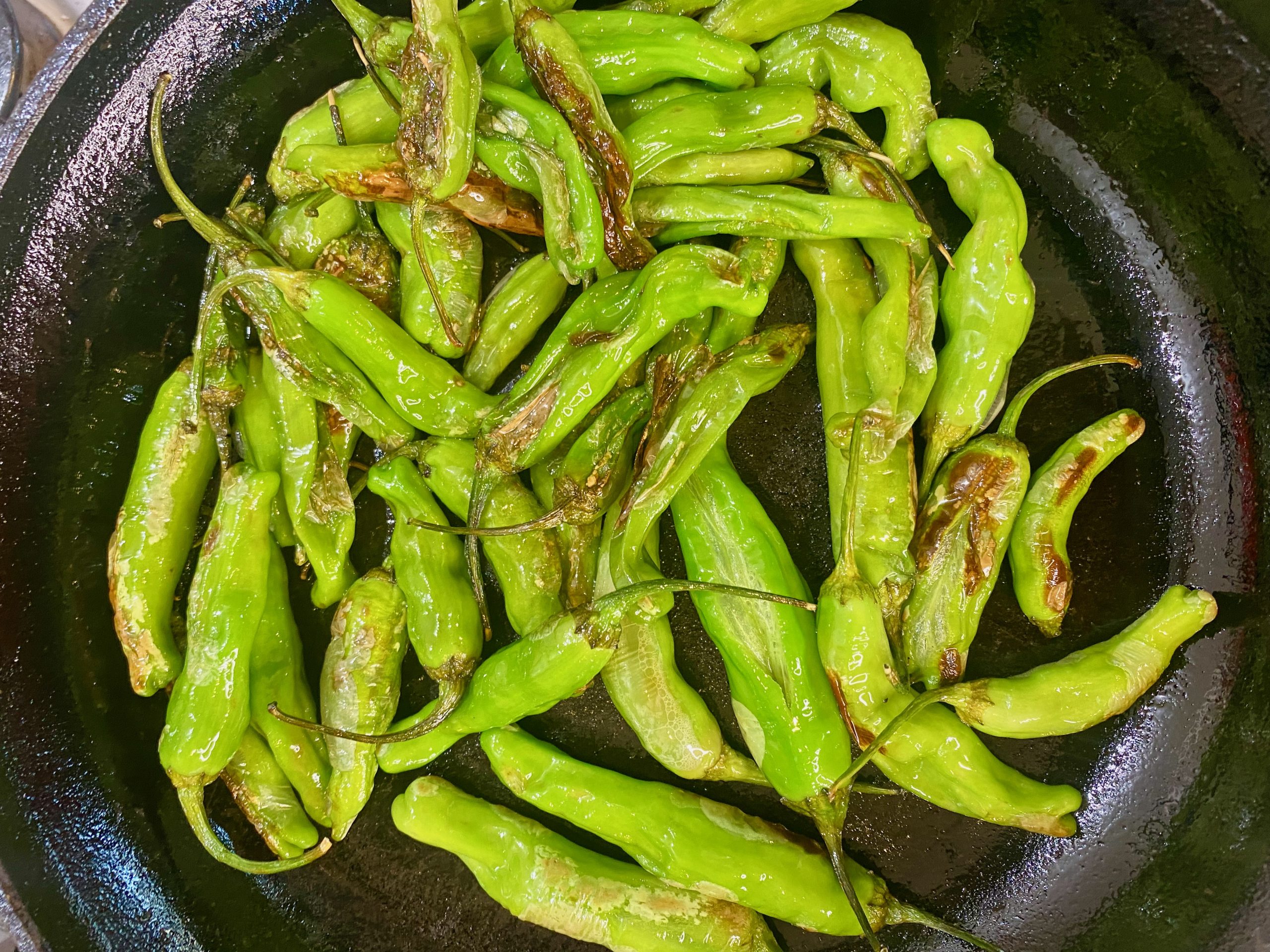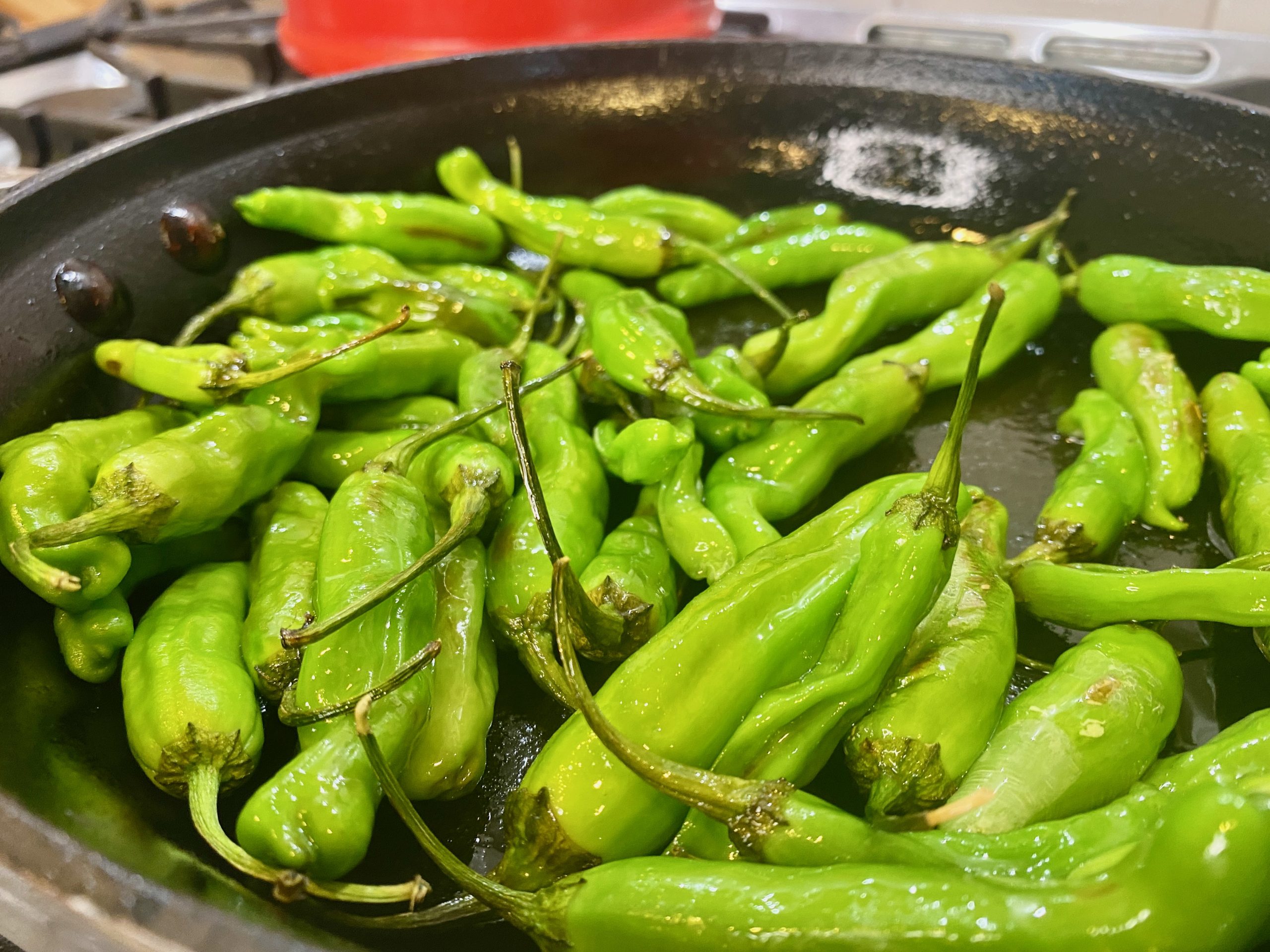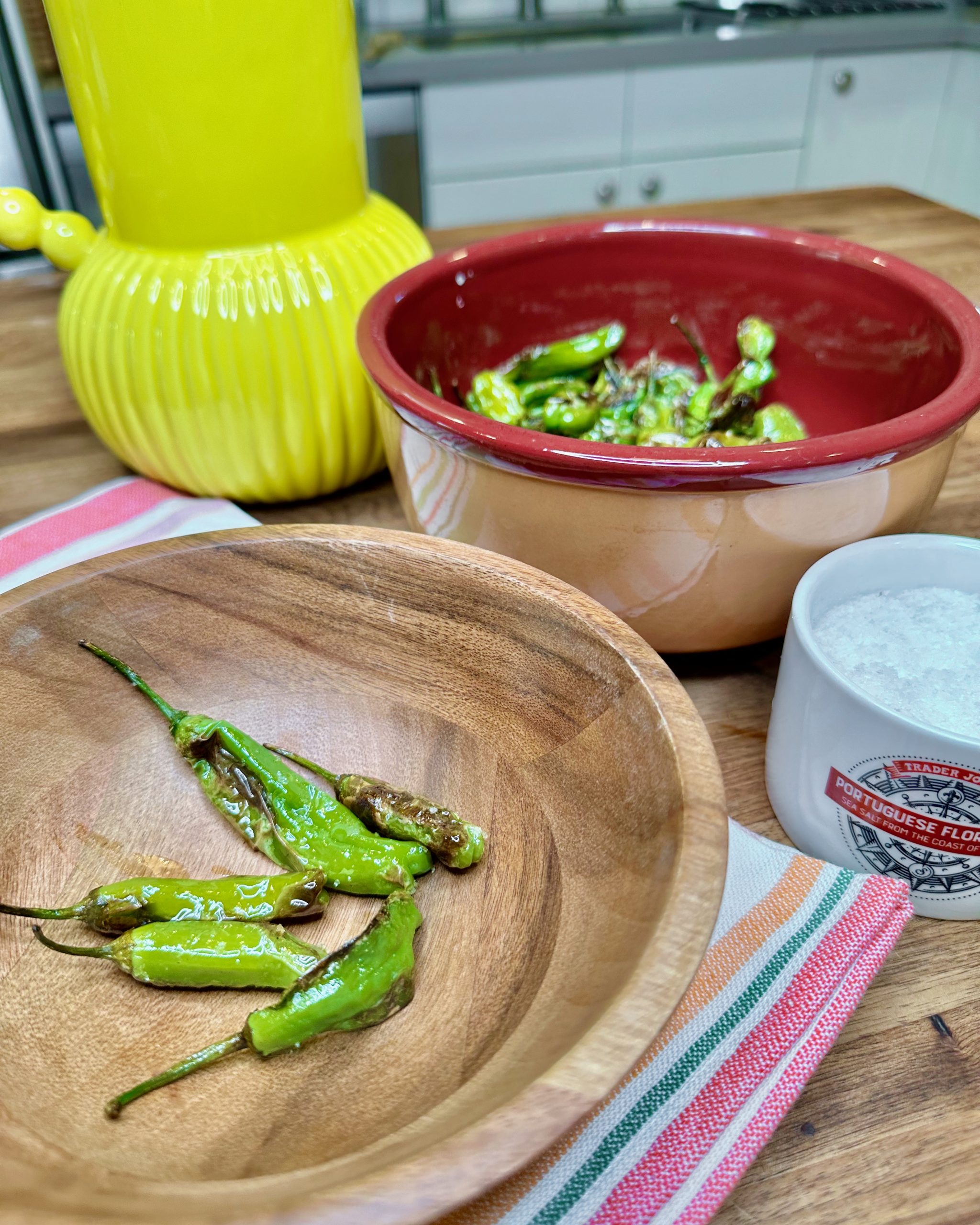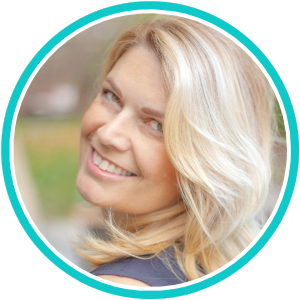 Mom of two and seeking sanity in the everyday. Let's chat about family, school struggles, travel, and living our best life. Located in the San Francisco Bay area.