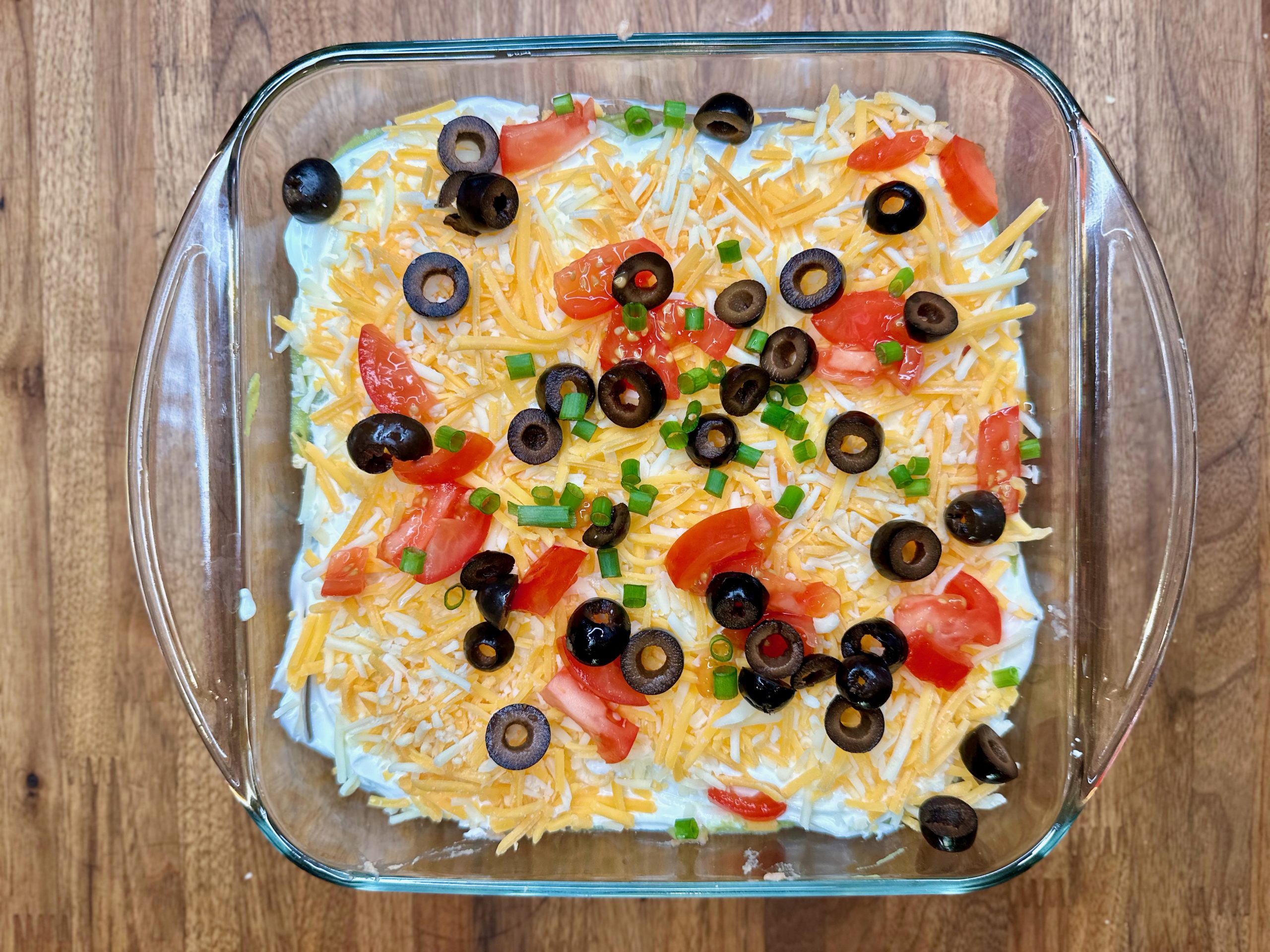 Five Layer Dip
When it comes to chips and dip, all dips are not created equal.  This five layer dip stands head and shoulders above the rest. Trust me, it will be hard to go back to regular dip once you've had this five layer dip.  It's absolutely delicious, super easy to make, and is always a crowd pleaser at parties and get togethers.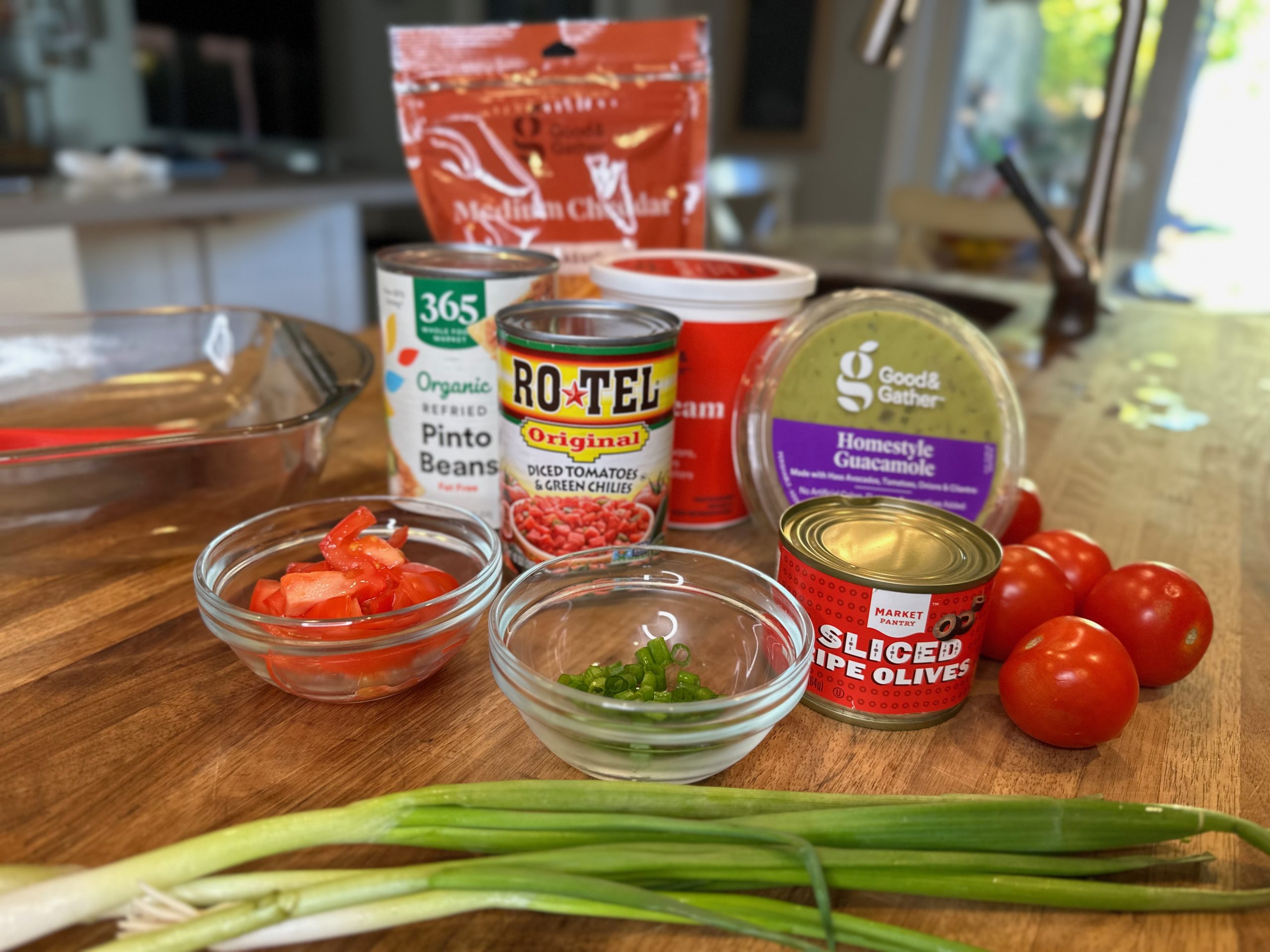 Five Layers of Delicious Flavor
Five layer dip is exactly what it says it is, five layers of delicious flavor.  The bottom layer starts with a mixture of refried beans, diced tomatoes and chilies.  To make things even easier, I use a can of Rotel, which is diced tomatoes, with the chilis already mixed in.
The first thing you do is spread the refried bean mixture evenly over the bottom of a 9×9 dish.  Second, you next add an even layer of guacamole on top of the refried beans.  Again, to make this dish as easy as possible, I simply buy store bought guacamole.
Next comes the layer of sour creamy goodness.  Spread the sour cream on top of the guacamole.  You then sprinkle your cheese, tomatoes, olives, and green onions on top. I put mine in the fridge to set for at least an hour.  I serve with either with tortilla chips or corn chips.  No matter which you choose, this five layer dip is sure to be a hit.
If you are looking for more easy recipes be sure to check out my recipe for Chunky Gazpacho.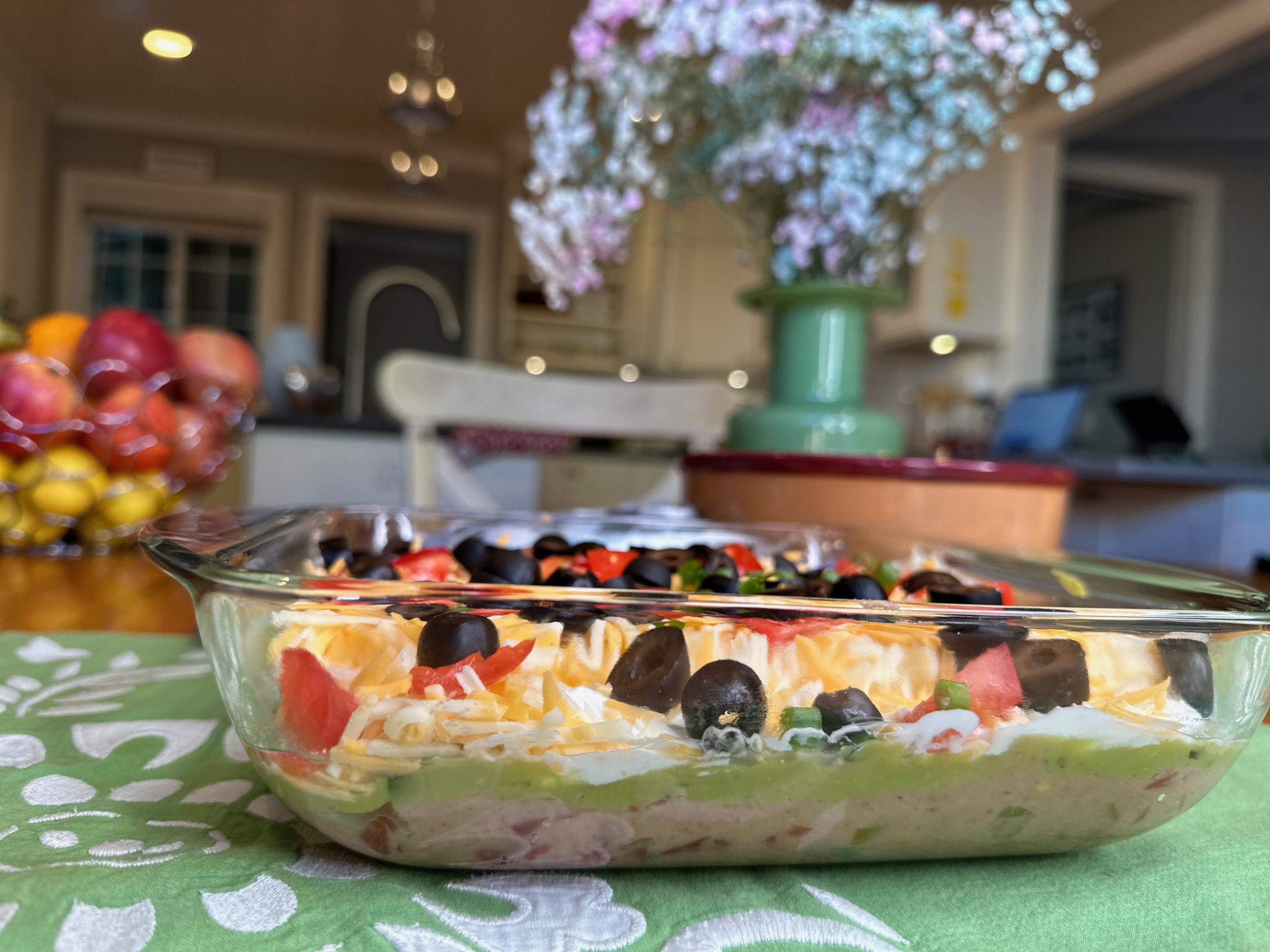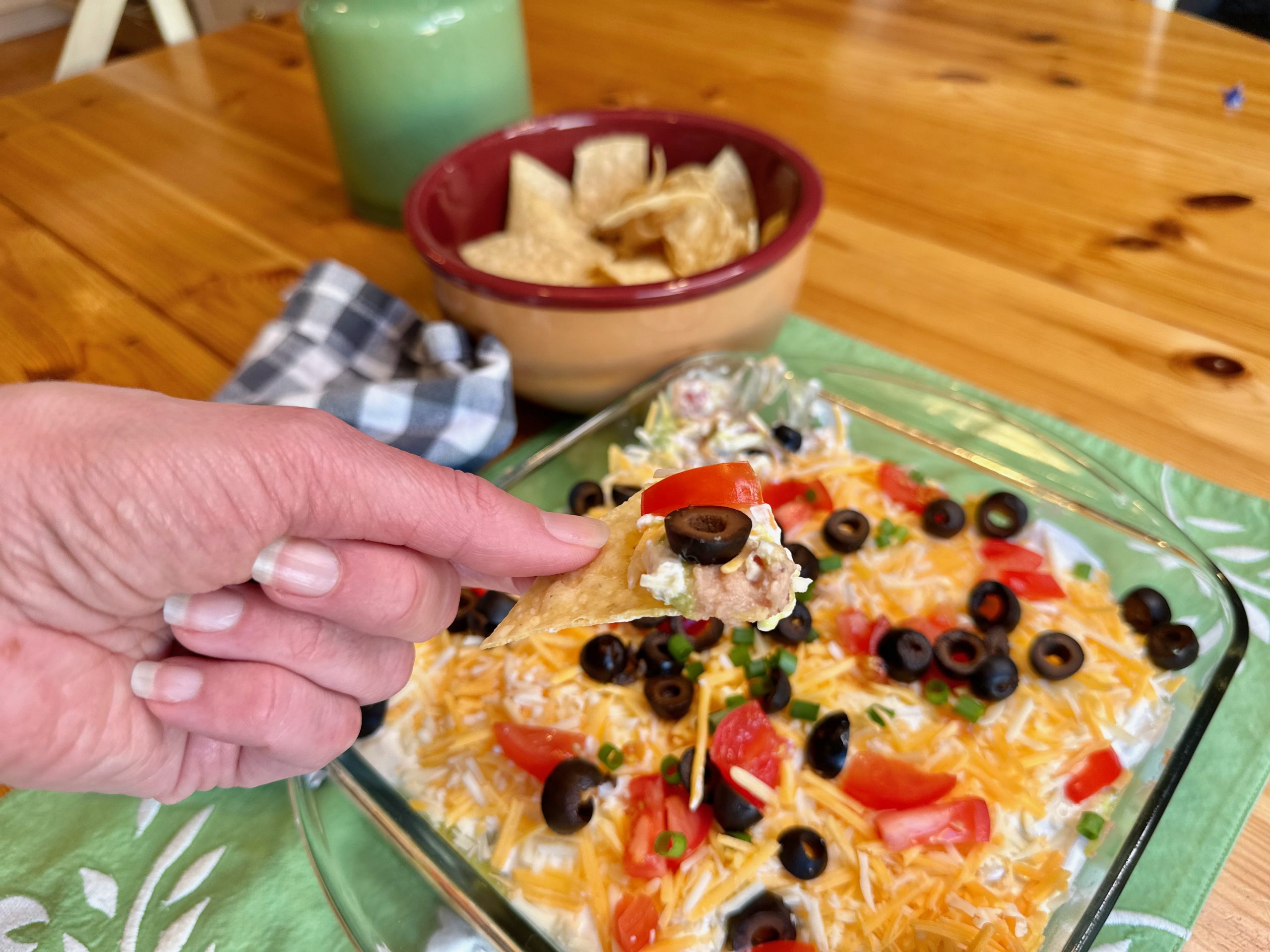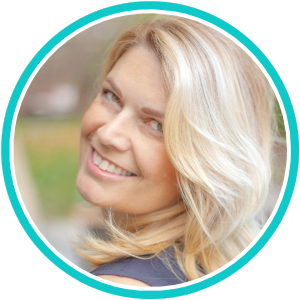 Mom of two and seeking sanity in the everyday. Let's chat about family, school struggles, travel, and living our best life. Located in the San Francisco Bay area.