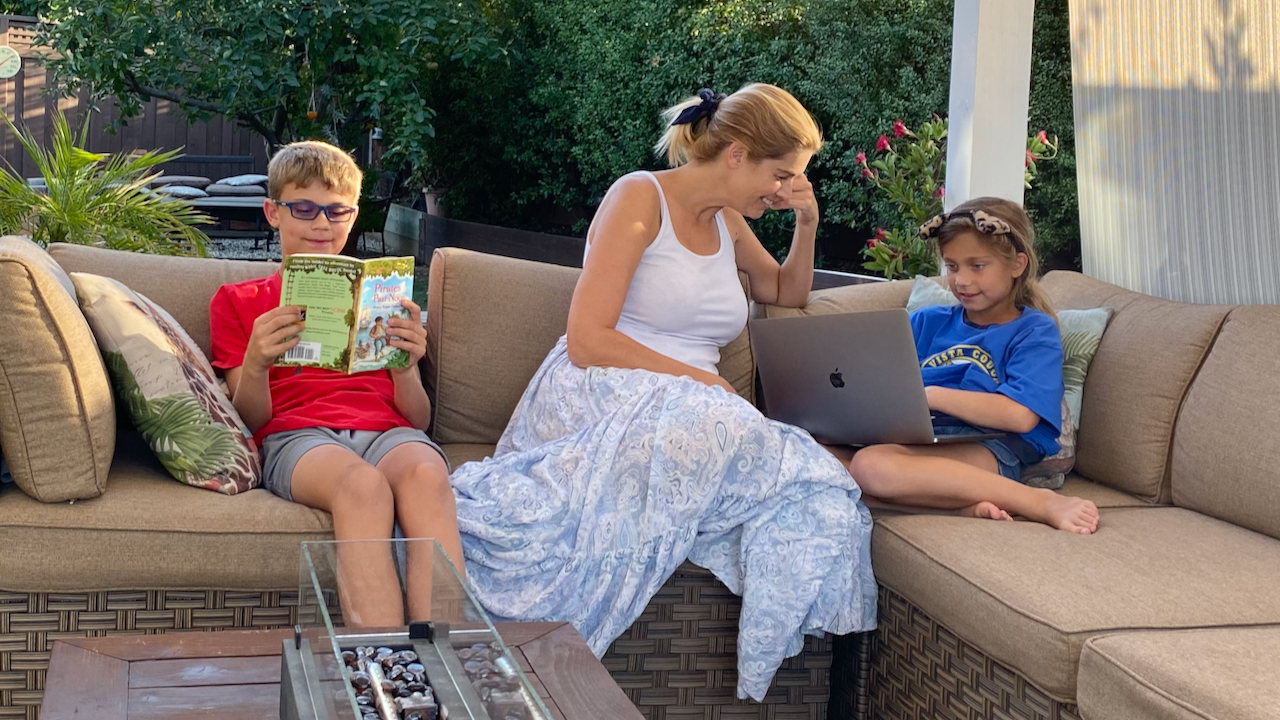 October is Dyslexia Awareness Month.  Dyslexia is one of the most common language-based learning disabilities, and it is estimated that 5-10% of the population have dyslexia. Both of my children are dyslexic, and I have spent many nights researching it to understand what it is and how it changes the way kids learn. There is a lot of information to wade through, and finding the right tools to best help them has been a significant part of the journey.  Since learning our first child had dyslexia, we have discovered quite a few things. One size does not fit all, but we have found some tools that have really helped us. Because it is tough to figure all this out, I want to pass some of these things we've learned on to you.
Early Detection and Intervention
I wish I could say that we caught both of our children's dyslexia early, but unfortunately, that's not the case.  Our oldest was diagnosed with dyslexia the summer before he started 4th grade. We found out our daughter had it in 1st grade. Since we had already been though several screenings, and learned so much about dyslexia to help our son, we knew what signs to look for in our daughter. We were able to catch hers much earlier. One of the most important things to know about dyslexia is that early intervention is key.  Our daughter was 7 when we were able to get her learning to read via a multi-sensory teaching method compared to our son who started when he was 10.   They are now both on the right track, but it has been an easier and faster journey for our daughter since she received the right intervention earlier.  After the 1st grade, the reading gap between kids with dyslexia and their peers starts to widen, which sometimes leads to other issues.  Since our son was left undiagnosed during those critical years, he started to develop things like low self-esteem, behavioral problems, and anxiety.  All things he may not have had to go through if we would have caught his dyslexia a little sooner.
Start an Orton-Gillingham Based Reading and Writing Program
Early intervention is important, but don't despair if you don't catch it early on. It's never too late to get on the right track.  What has helped our children the most is having them learn to read and write through a multi-sensory, Orton-Gillingham based program.  This type of systematic and structured approach to reading and writing has truly changed everything.  They are both currently working through two different programs and are both making great progress.
Our son is working with a trained tutor on the
Pride Reading Program
.  Throughout the last year and a half it has been a joy to be able to watch our son regain both his confidence and self esteem through finally being able to not just read the words on the page, but comprehend the intent of the sentences.  While he used to "hate" reading (and got headaches from reading), he has now found a new love for it. This miracle is something I could never have imagined before getting him into this reading program.
When we started this journey with our son there were no dyslexic programs available in our school district.  Luckily, things are starting to change.  I was so excited to find out that my daughter, who is currently in 3rd grade, will now on a daily basis be working on a multi-sensory, researched-based reading program for dyslexics in the resource room at school.   This is the first year our school has offered an Orton-Gillingham based program for children with dyslexia. This is definitely a giant step in the right direction that will benefit so many kids.
If your school doesn't have a program like this in place, you still have the option to find a home program or get a tutor that is trained in an Orton-Gillingham based program — that is what we did for our son.  
The Pride Program
has worked wonders for our son and is definitely worth checking out.
A Few of our Most Helpful Apps and Tools
In addition to both early detection and proper instruction, we have found a few apps and tools that have also helped us greatly.  These tools have especially come in extra helpful when getting our kids to develop a love for reading.
Learning Ally
 — 
Learning Ally
offers a collection of human-read audio books which contain over 80,000 titles.  This collection also includes textbooks on specialty and academic subjects, from kindergarten through post-graduate and professional. My kids love having access to so many different books on their iPads where they can read along while it reads aloud to them.
Book Share
— 
Book Share
is another collection of audio E-books.  Members can access a huge collection of ebooks and read their way with the most customizable ebooks for people with reading barriers.
Google Read and Write
 — 
Google Read and Write
has really come in handy with our son since he also has Dysgraphia.  Dysgraphia is a specific learning disability that affects written expression. Google read and write allows him to use voice-to-text and vice-versa.  This is a handy tool that he also uses at school.
Amazon Kindle/Rapids
— Similar to Learning Ally, both the
Kindle
and the
Rapids
app (both by amazon) have an "immersive reading" mode. This means the books can be read with audio narration while your child reads along. As the narration proceeds, the app highlights the current sentence. The kindle provides the content in a traditional ebook format. Rapids presents the content in more of a chat style… like a text message between characters. Our daughter really loves the characters and pace of rapids — it is geared toward younger readers. Both of the apps come pre-loaded with the "Dyslexia Font"… a font that has been engineered to be dyslexic-friendly.
Comixology
— This isn't a dyslexia-specific tool; however,
Comixology
has been critical in nurturing our son's love of reading. It is an app that facilitates reading graphic novels and comic books. "Chapter books" can still sometimes push our son away; however, he'll read the "Plants vs Zombies" graphic novels for hours and hours, given the chance. As soon as our son realized reading wasn't that bad, the key was then to feed the fire any way we could. This app really worked for us in that it connected reading with characters and stories he cared about.
Audible
— Hearing words and stories can be as critical as reading them.
Audible
is a fantastic audio-book tool. Professionals have told us that exposure to words, read or spoken, is a big part of the dyslexic journey. While our son never really got into the audio-only version of reading, our daughter loves it. She loves closing her eyes and letting the story take her away. Sometimes she likes to listen on her Alexa device as she falls asleep.
Have you tried anything that has helped you?  I would love to hear from you.  We are always looking for new tips, ideas, and tools! I hope some of what I've shared might help you in your journey. If you would like to read more about how we got to where we are now check out my other post, "
Our Dyslexic Journey
."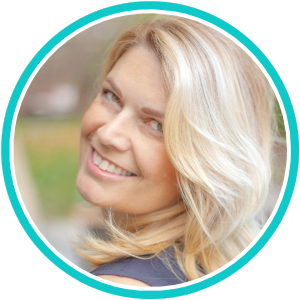 Mom of two and seeking sanity in the everyday. Let's chat about family, school struggles, travel, and living our best life. Located in the San Francisco Bay area.