A favorite morning treat our family loves making together is homemade donuts.  They are a fun, easy, and sweet way to start the day.  To be honest, our recipe isn't 100 percent homemade.  We actually use a can of Pillsbury Grands Biscuits instead of making our own dough, but our donuts are both fun and delicious and that is what counts right?!  We let the kids decide and make what ever toppings they want for the donuts.  Most of the time we end up with our two favorites, a simple glaze and a cinnamon sugar.  Below is our recipe to make both.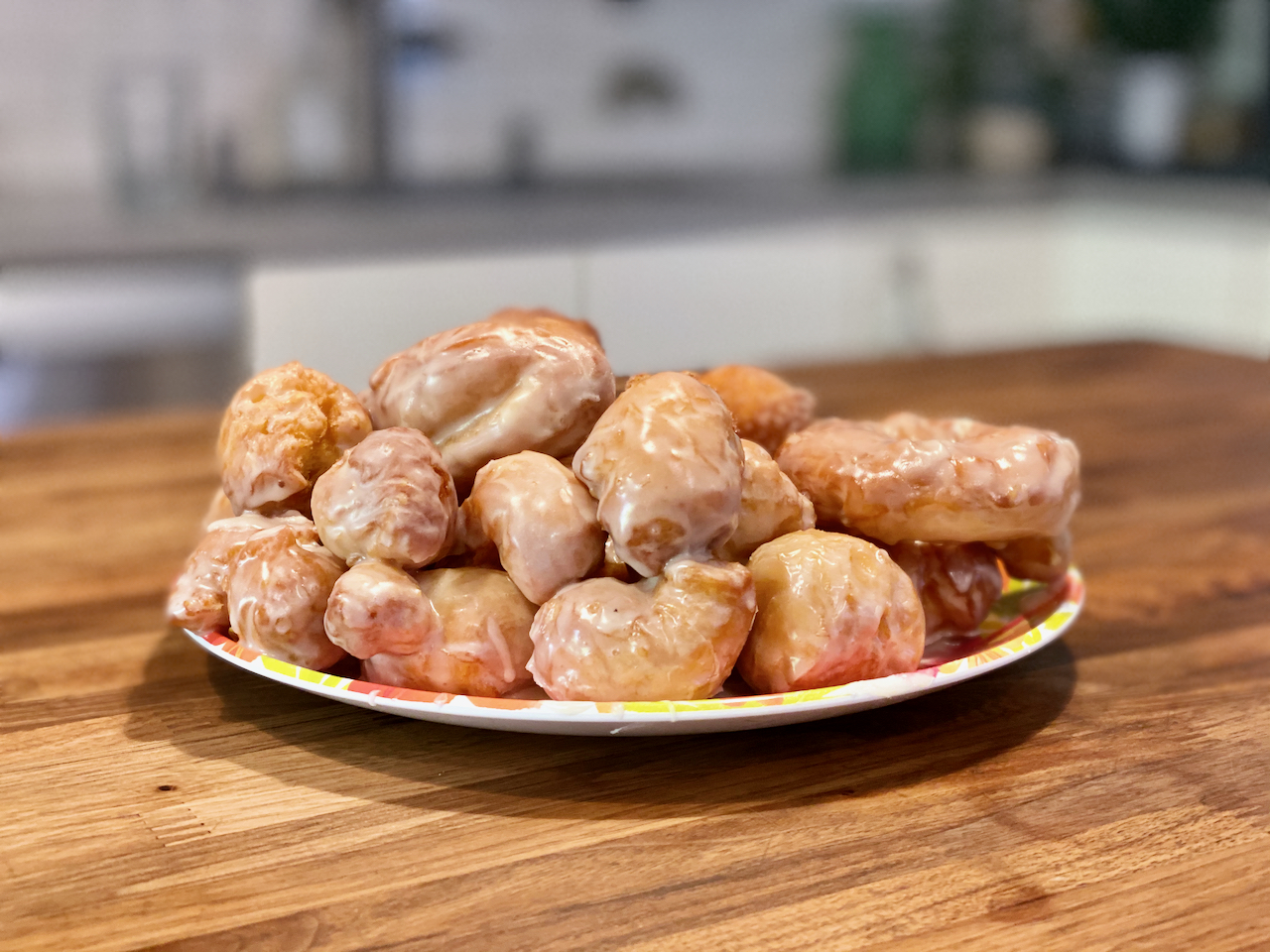 Easy Sunday Morning Donuts
1 Can of Pillsbury Grands
2-3 Cups of Vegetable Oil – enough to fill the pot and allow donuts to float while frying.
1 Cup of Powdered Sugar
1/8 Cup Milk
1/2 tsp Vanilla extract
1/4 tsp Almond extract
1/4 cup Granulated white sugar
1 tbls Cinnamon
4 tbls  Butter (melted)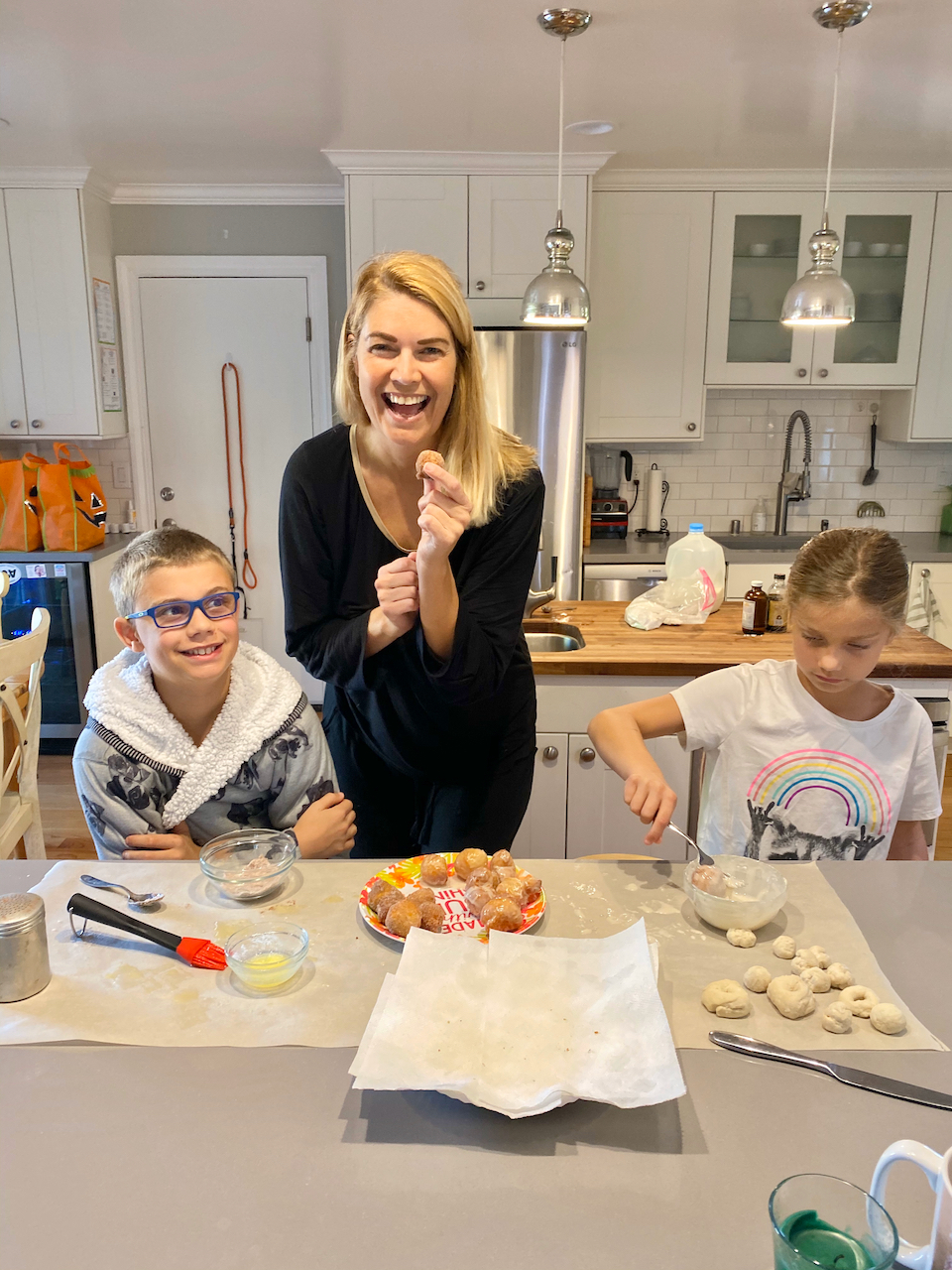 In a deep fryer or 2-quart heavy saucepan, heat oil over medium heat to 350°F.  Unwrap and separate the biscuits onto wax paper.  My kids have more fun taking the dough, cutting the biscuits into quarters, and rolling them into balls to make donut holes . But if you prefer a more traditional donut shape, you can use a small round cookie cutter to cut hole in center of each biscuit.
Gently place 2 or 3 donuts in the hot oil.  Fry on one side until golden brown. Gently turn with tongs; fry until other side is golden brown. Place on cooling rack for a couple minutes until cool.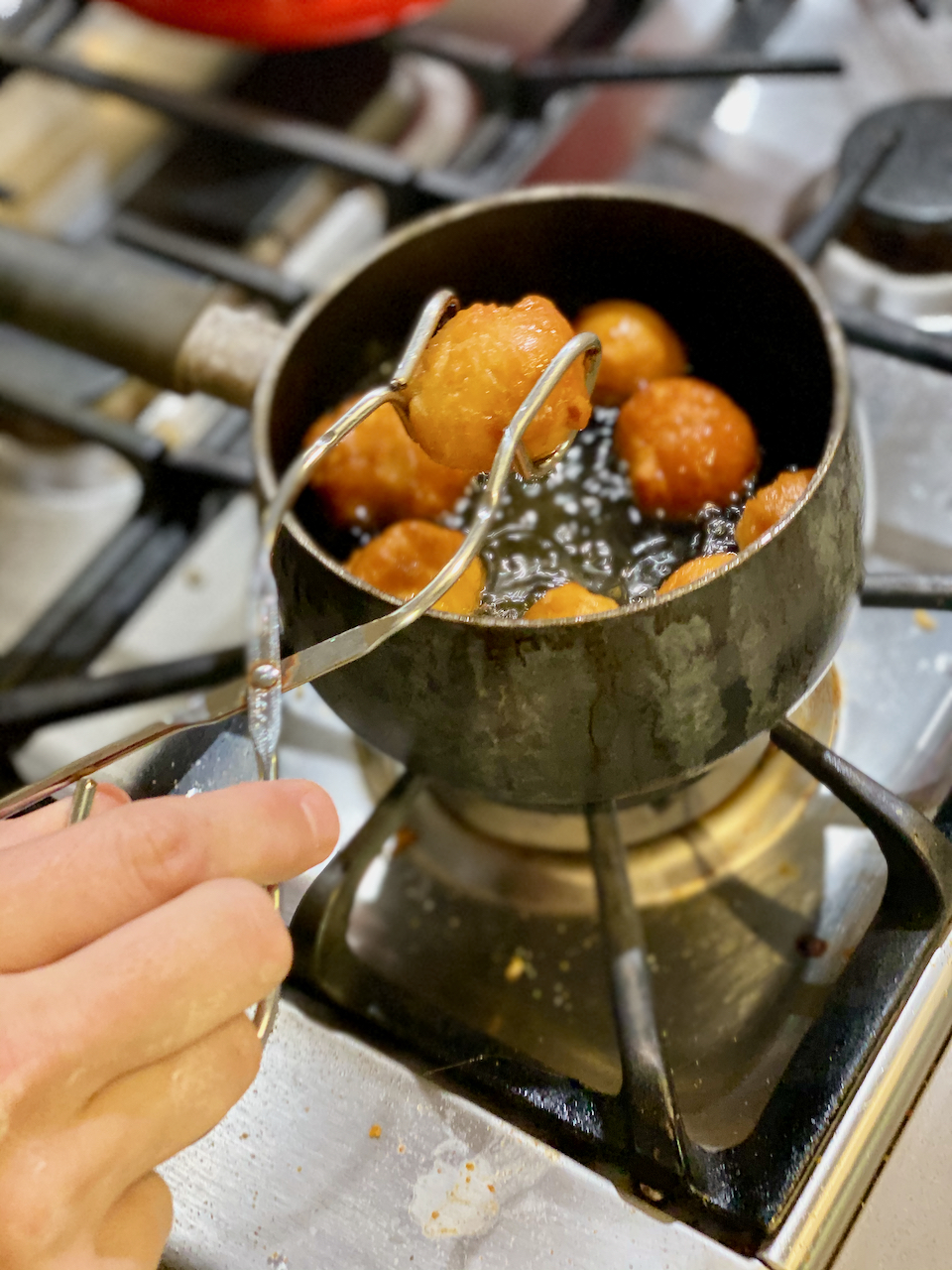 In a small bowl mix the cinnamon and granulated sugar and set aside.
In another small bowl melt butter.
Cover cooled donut in a thin layer of butter.  Immediately after roll the buttered donut in the cinnamon sugar. Enjoy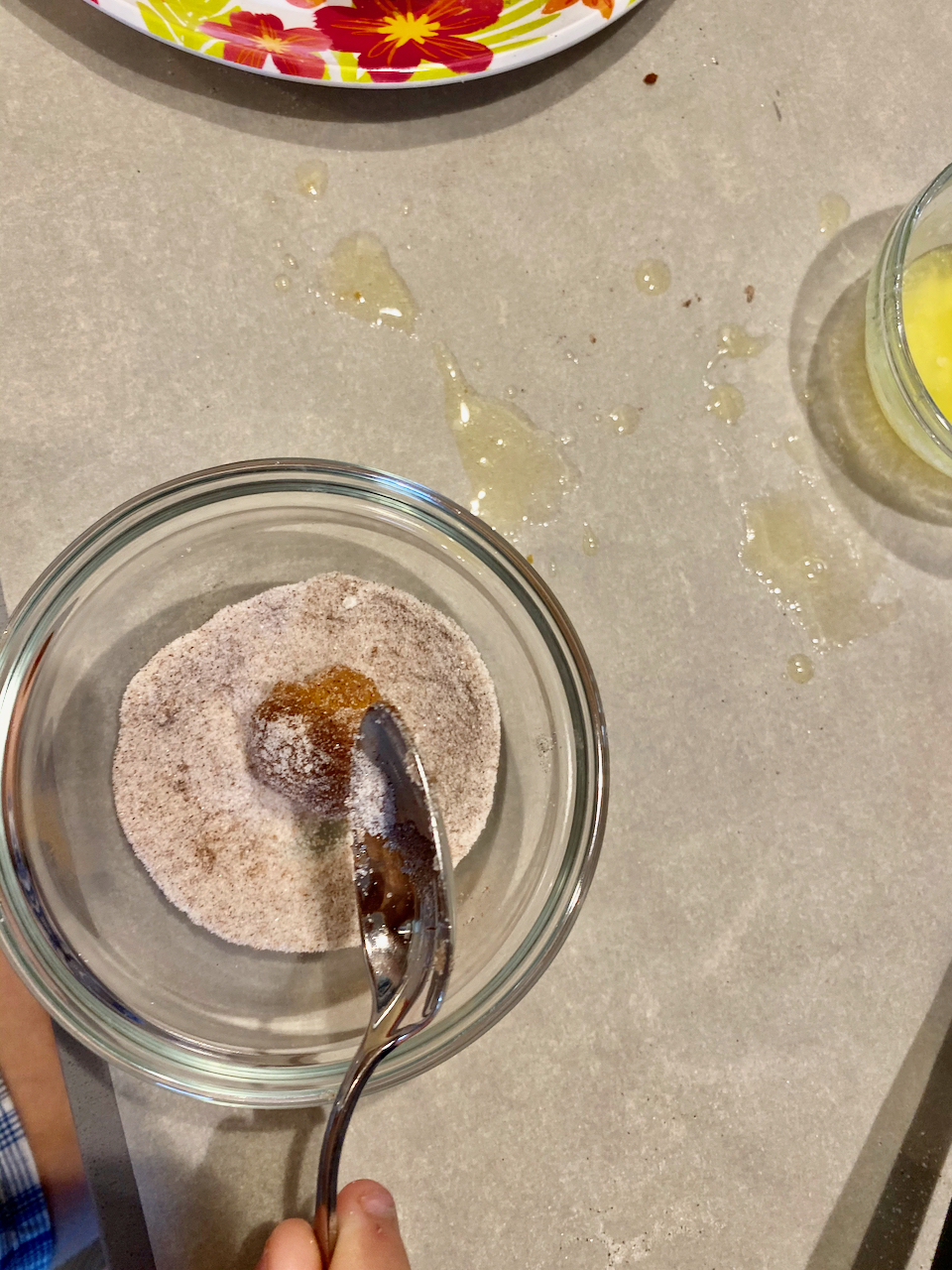 Mix powered sugar, milk, vanilla and almond extract together in a small bowl.  If glaze is too thin add more powdered sugar.  If glaze is too thick add more milk.
Either dip or use a pastry brush to cover the cooled donut with the glaze.  Let the donut set for a few minutes until the glaze hardens. Enjoy.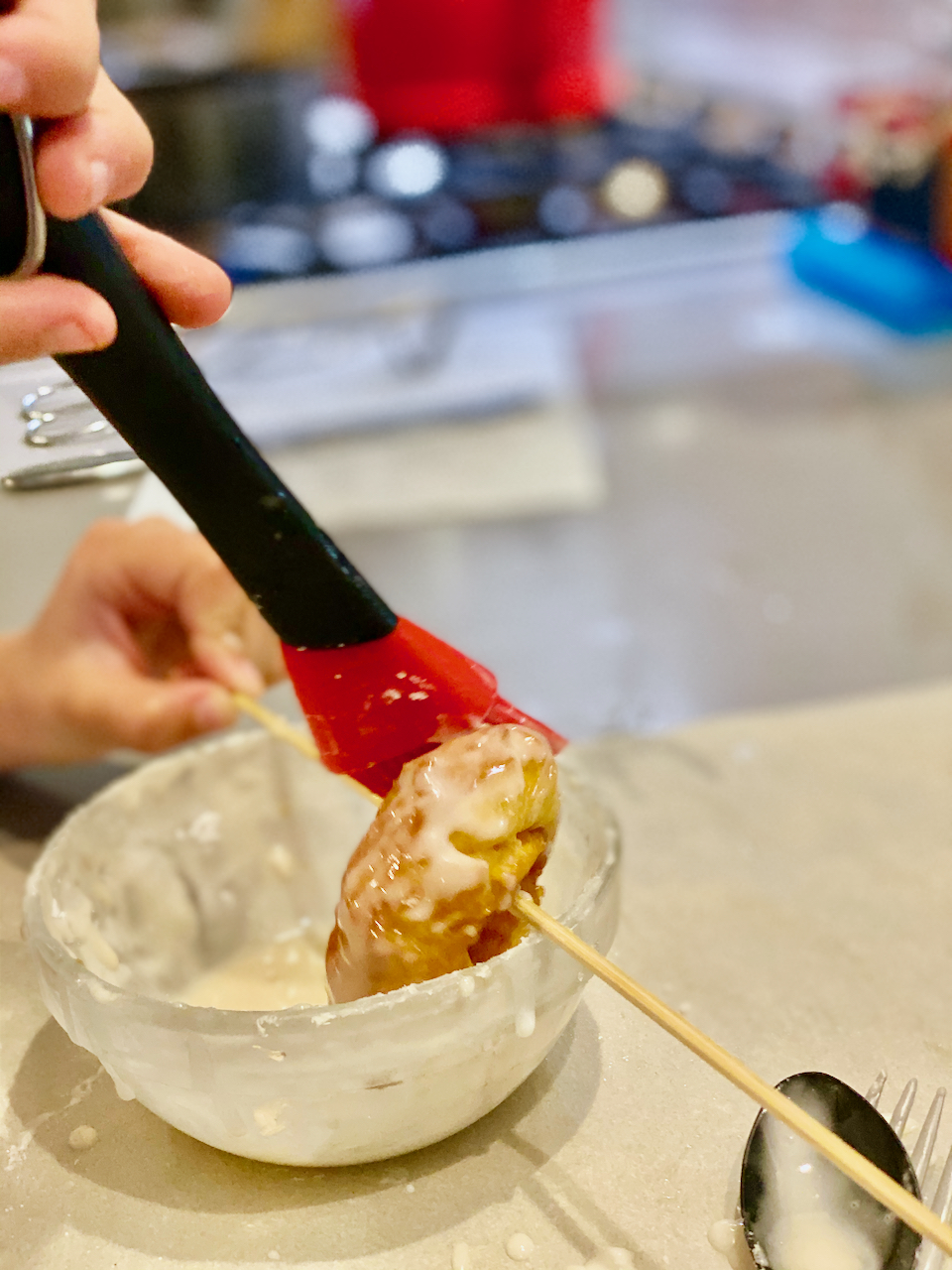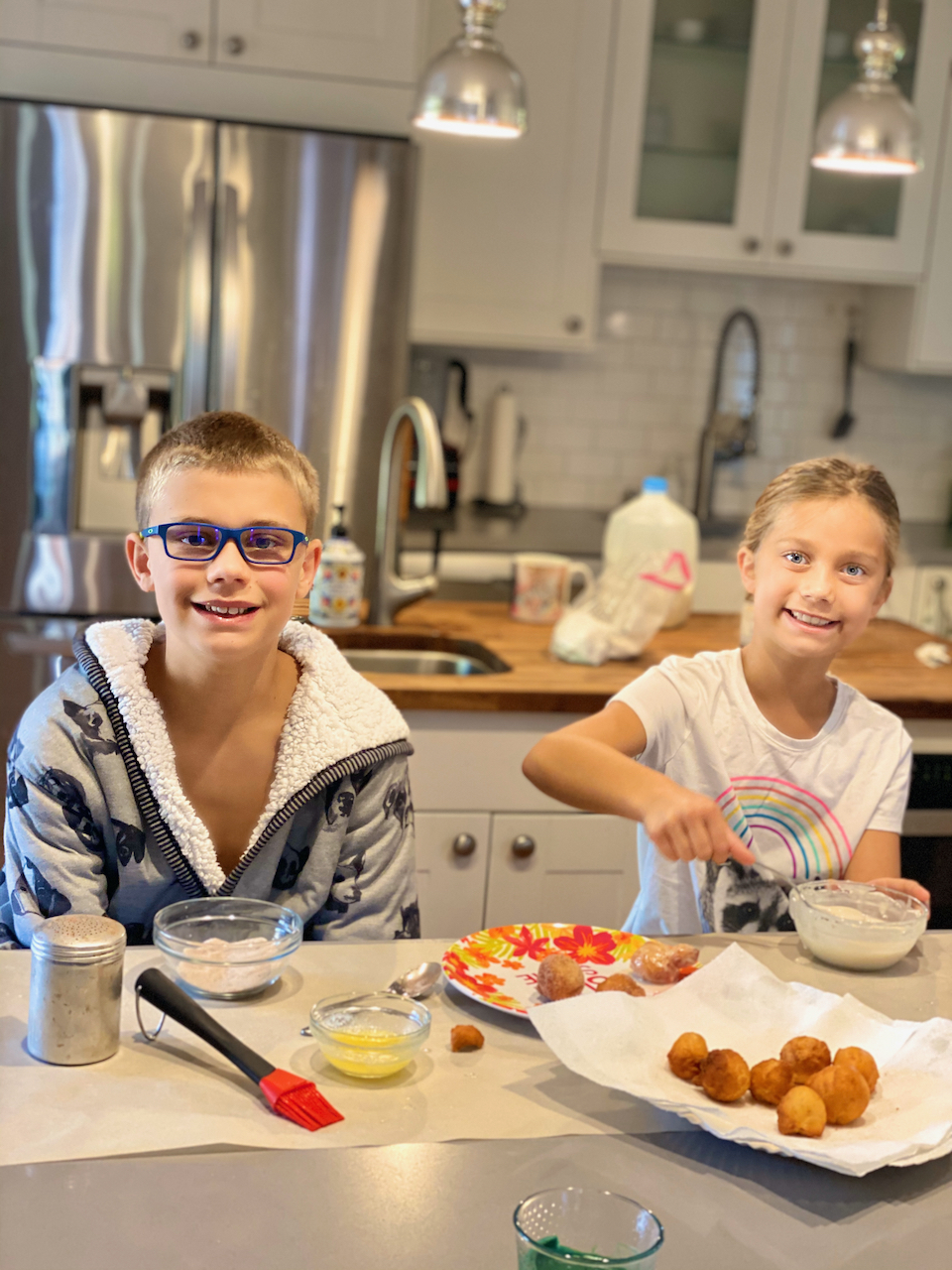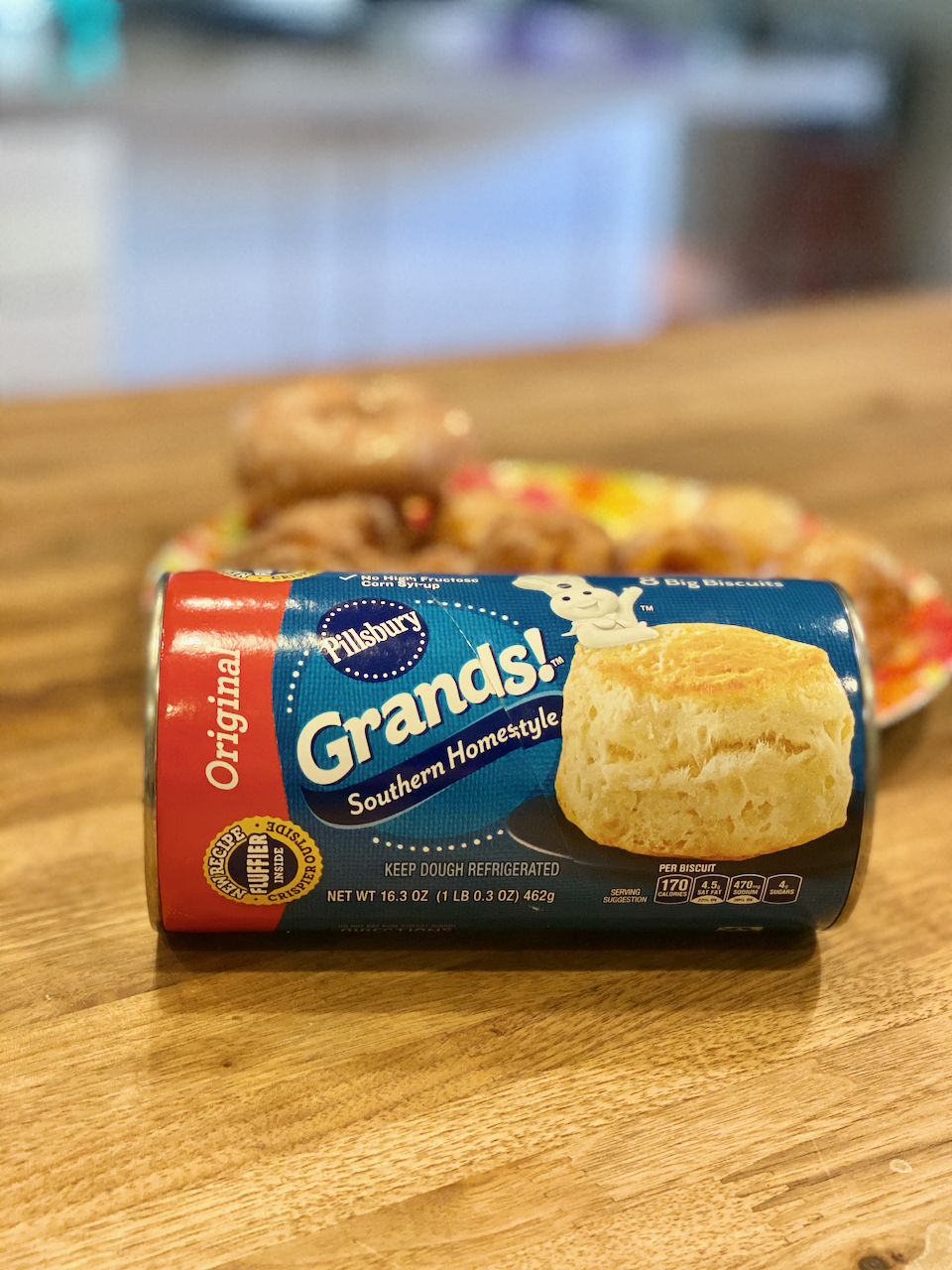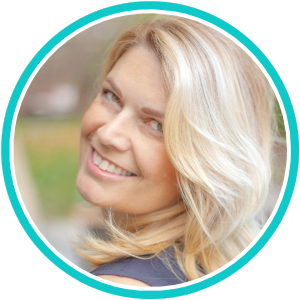 Mom of two and seeking sanity in the everyday. Let's chat about family, school struggles, travel, and living our best life. Located in the San Francisco Bay area.