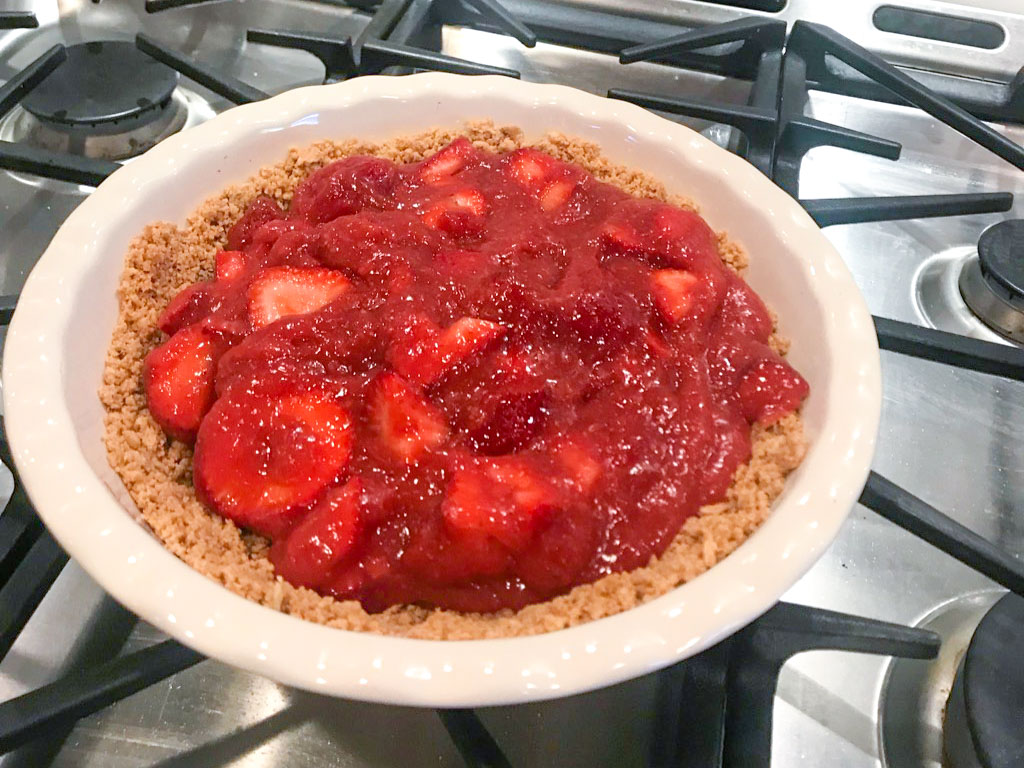 Fresh strawberry pie is my favorite summer pie recipe. My grandma gave me this recipe years ago and it is my go-to whenever I have lots of fresh strawberries or blueberries.  Yep, the recipe works great with blueberries too.   I love this pie because it's very quick and easy to make.  Better yet, it doesn't require the oven, so no heating up the kitchen on those hot summer days.  It tastes even more amazing when combined with a homemade graham cracker crust which you can also find the recipe below.  I hope you enjoy this tasty pie.  It's also my son's favorite. He loves it so much that he requests it every year for his birthday in lieu of a cake.  Enjoy!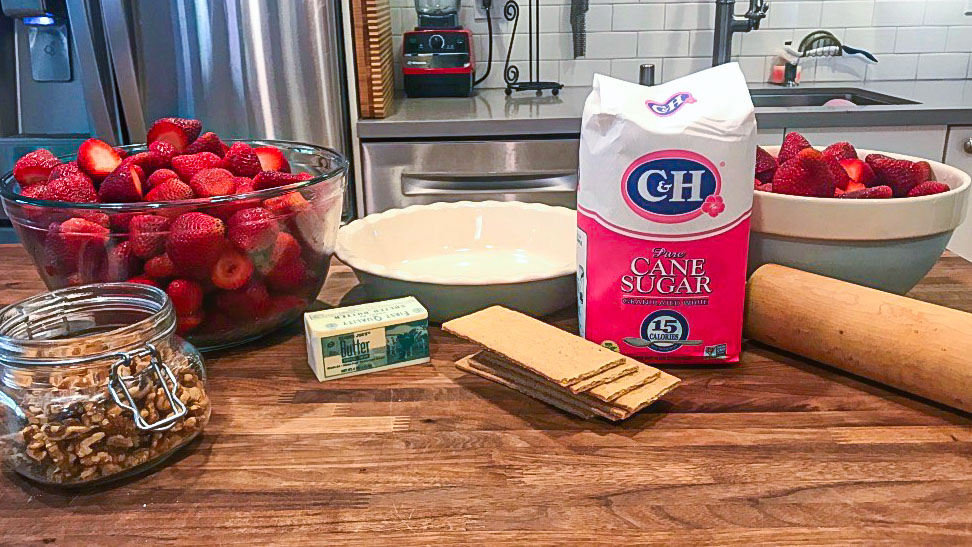 Ingredients
Graham Cracker Pie Crust  (click link for recipe)
2 Pints of Strawberries
1 Cup Sugar
3 Tbls Corn Starch
1/4 Cup Water
Cool Whip
Directions
Slice strawberries
Blend half of the strawberries in a blender
Add sugar, cornstarch and water to the blender and blend thoroughly.
Pour mixture into sauce pan and cook over medium heat stirring constantly until thick. (about 4-5 minutes)
Remove from heat and stir in remaining strawberries.
Pour into graham cracker crust in a pie dish and let cool.
Once it is cool top with Cool Whip and Enjoy.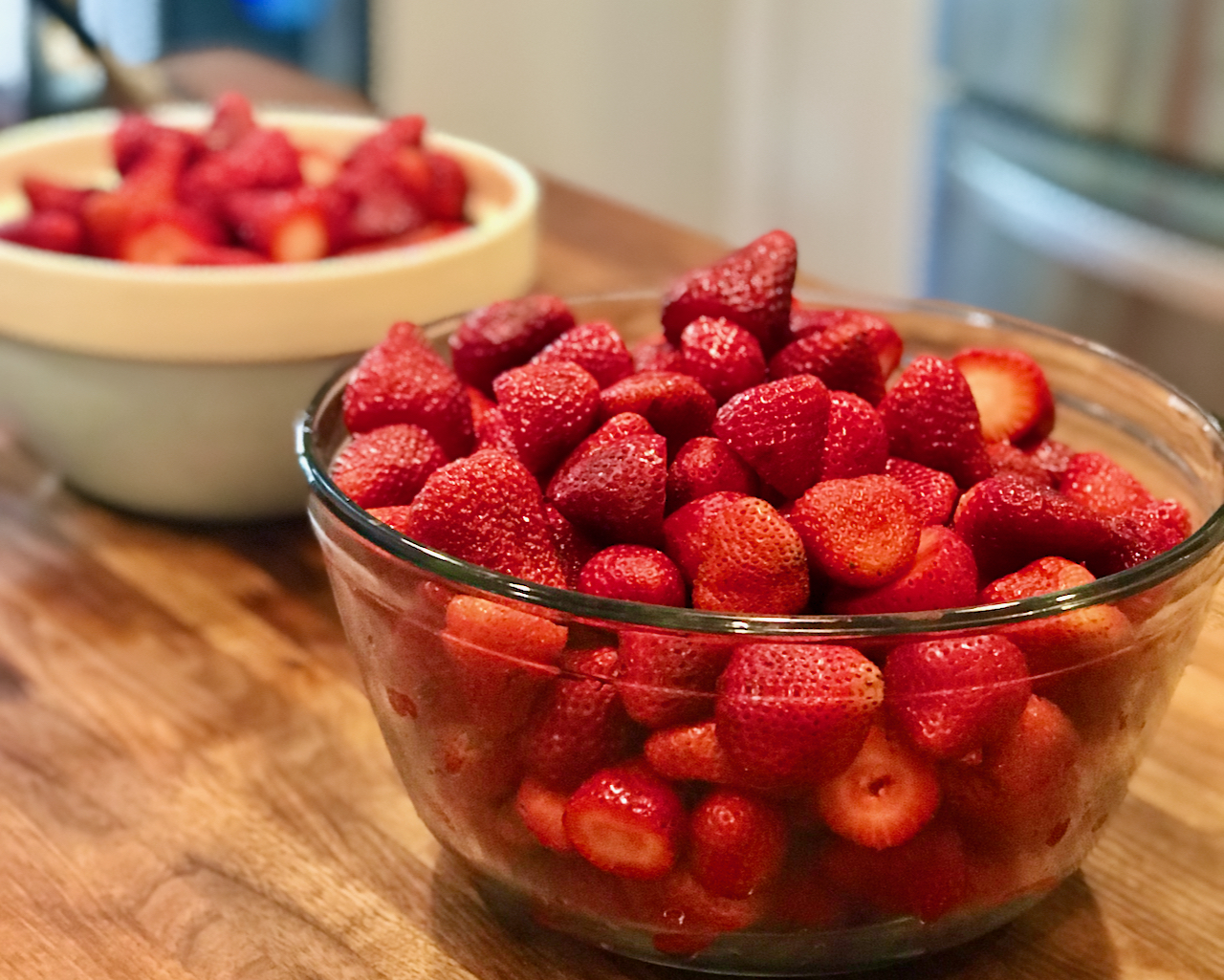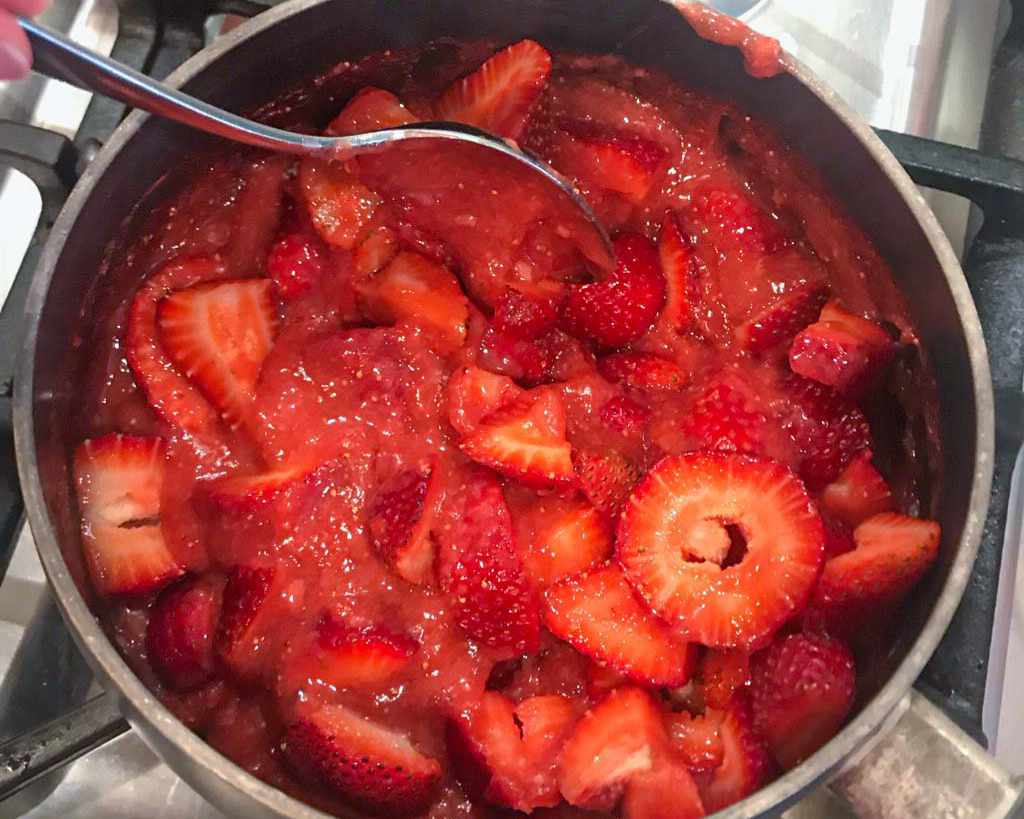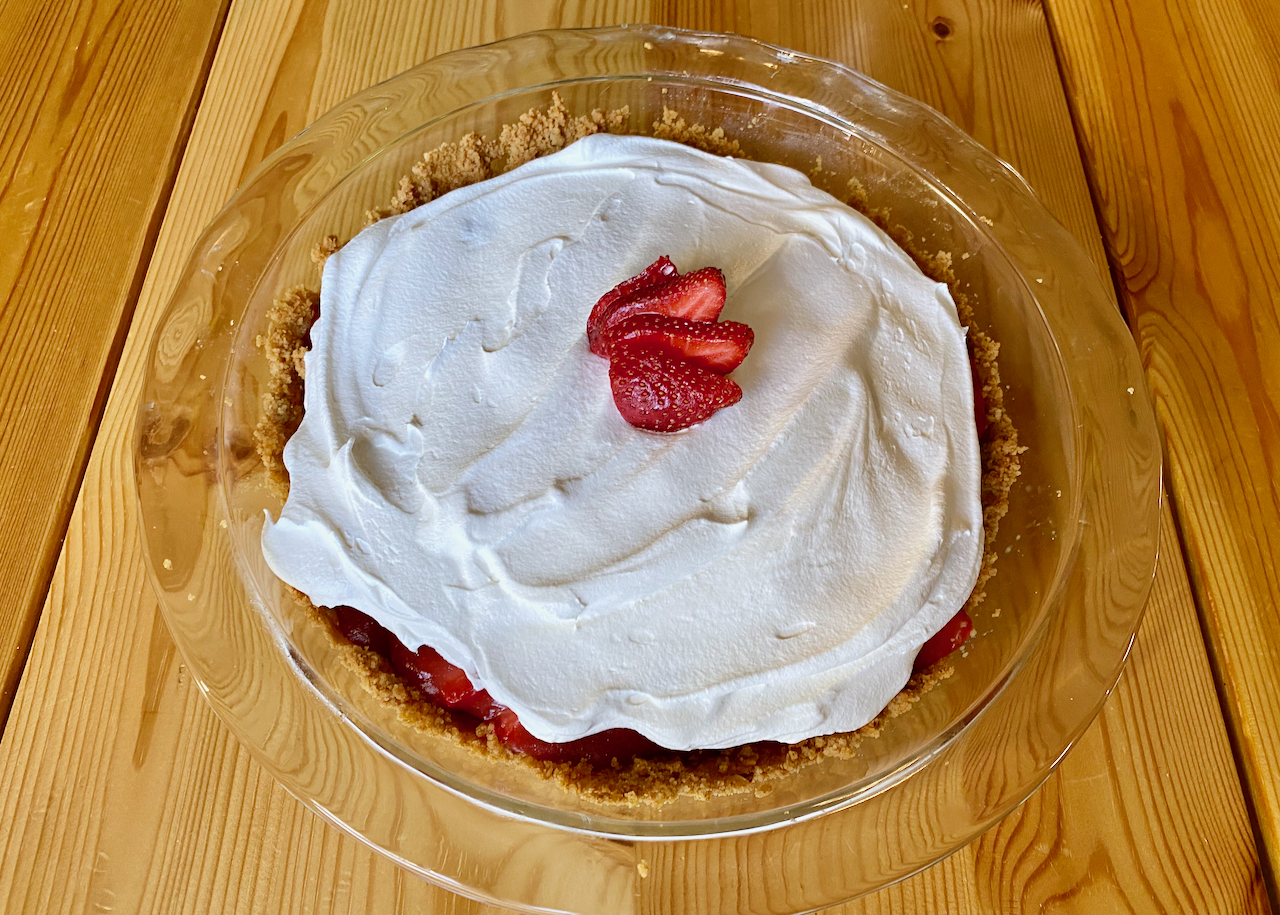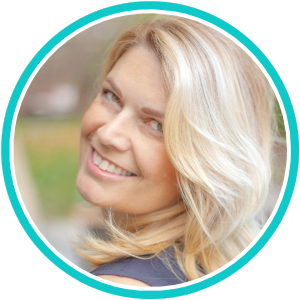 Mom of two and seeking sanity in the everyday. Let's chat about family, school struggles, travel, and living our best life. Located in the San Francisco Bay area.