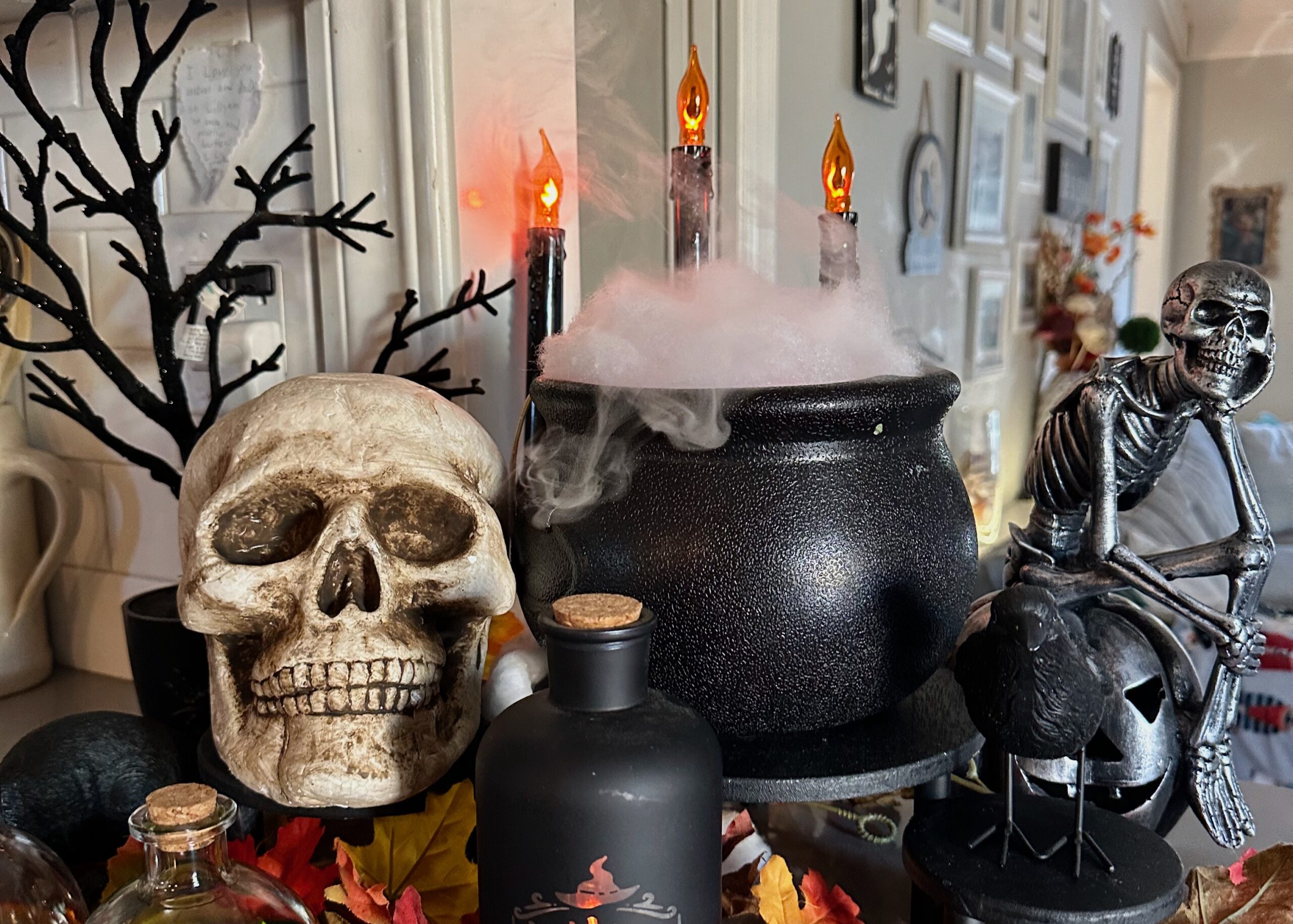 I love creating new decor with items that we already have sitting around the house.  This essential oil cauldron is the culmination of just that.  It also gets an extra bonus point for usability, making the room smell great.

We already run our diffuser almost daily, so why not turn it into something a little more spooky for Halloween?  We go all-out for Halloween decorating both the inside and outside of the house.  I originally used our small cauldron as a candy holder, but I feel it serves its purpose better as an essential oil bubbling cauldron.   It's these little extra decorative details that make this time of year even more fun in our home.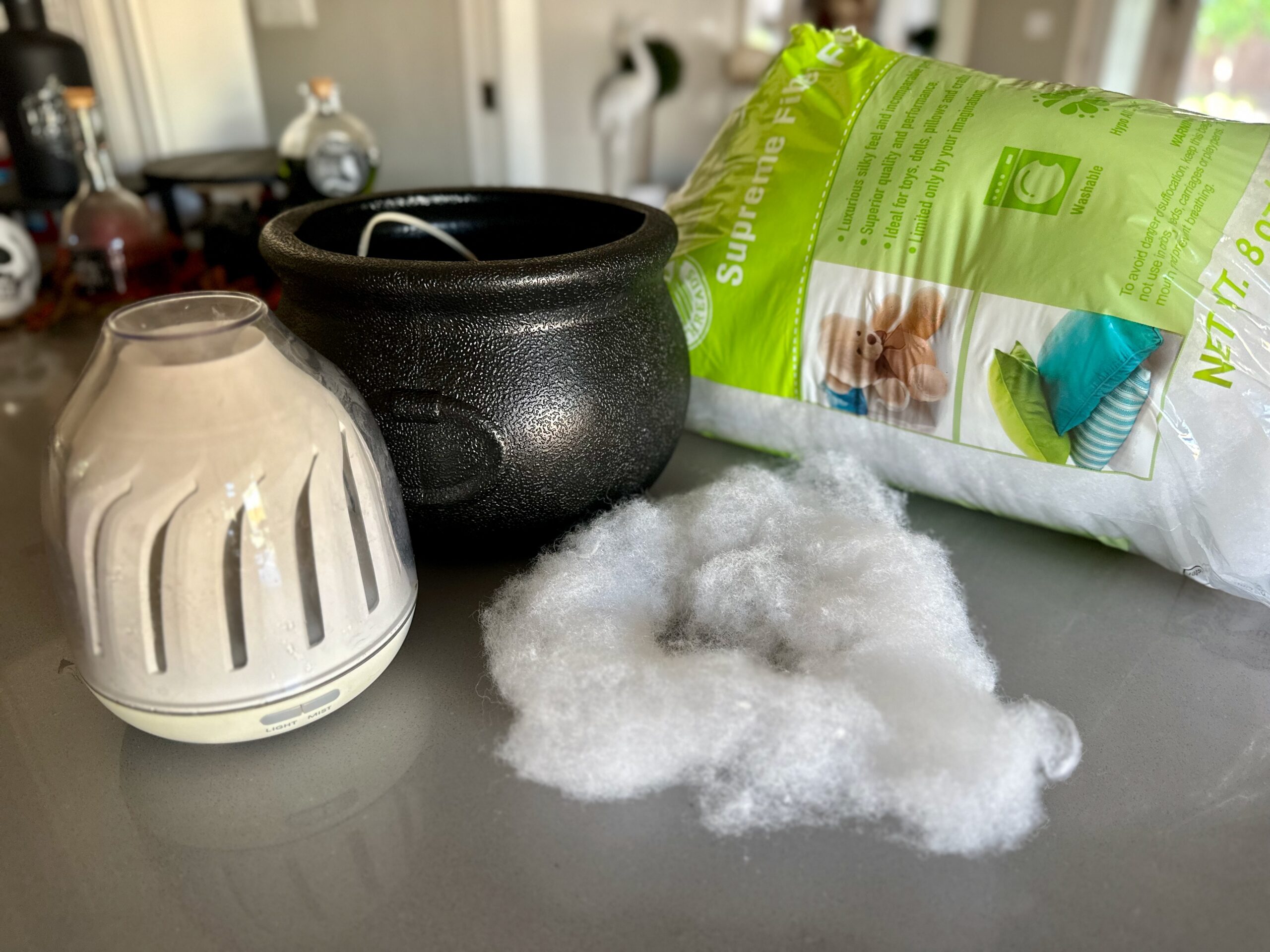 What's great about this DIY is that you don't need much.  Just an essential oil diffuser, a small plastic cauldron, and fiber fill.  My daughter, Audrey came up with the idea to top it with the fiber fill to really give it that misty, spooky look.  The fiber fill actually works really great because you are able to gently pull it apart around the diffuser, so the mist doesn't go directly onto it.
That's really all there is to it.  If you would like to see more Halloween decoration ideas be sure to check out my post on our Haunted Halloween Tunnel.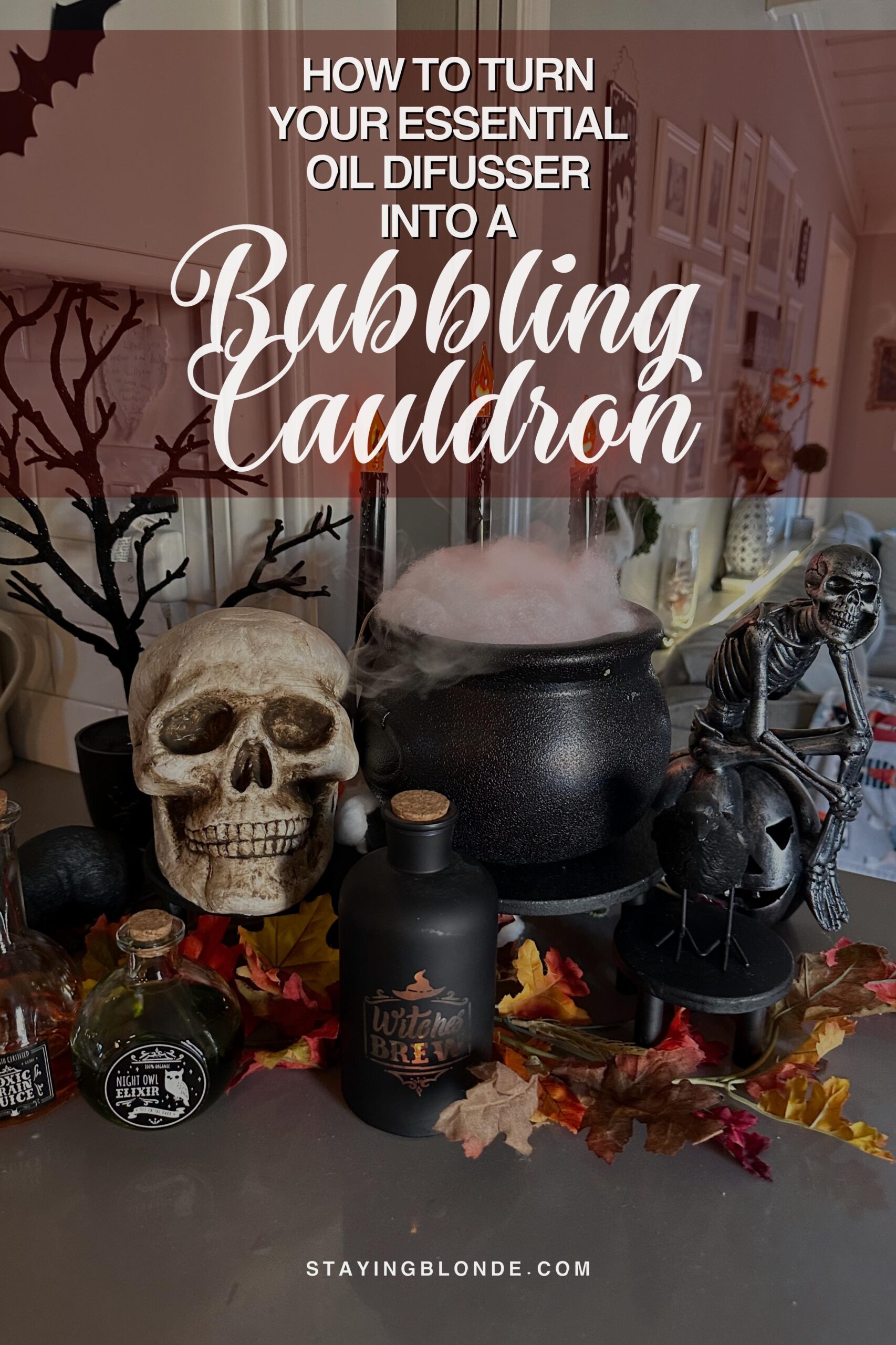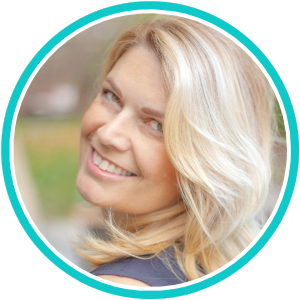 Mom of two and seeking sanity in the everyday. Let's chat about family, school struggles, travel, and living our best life. Located in the San Francisco Bay area.