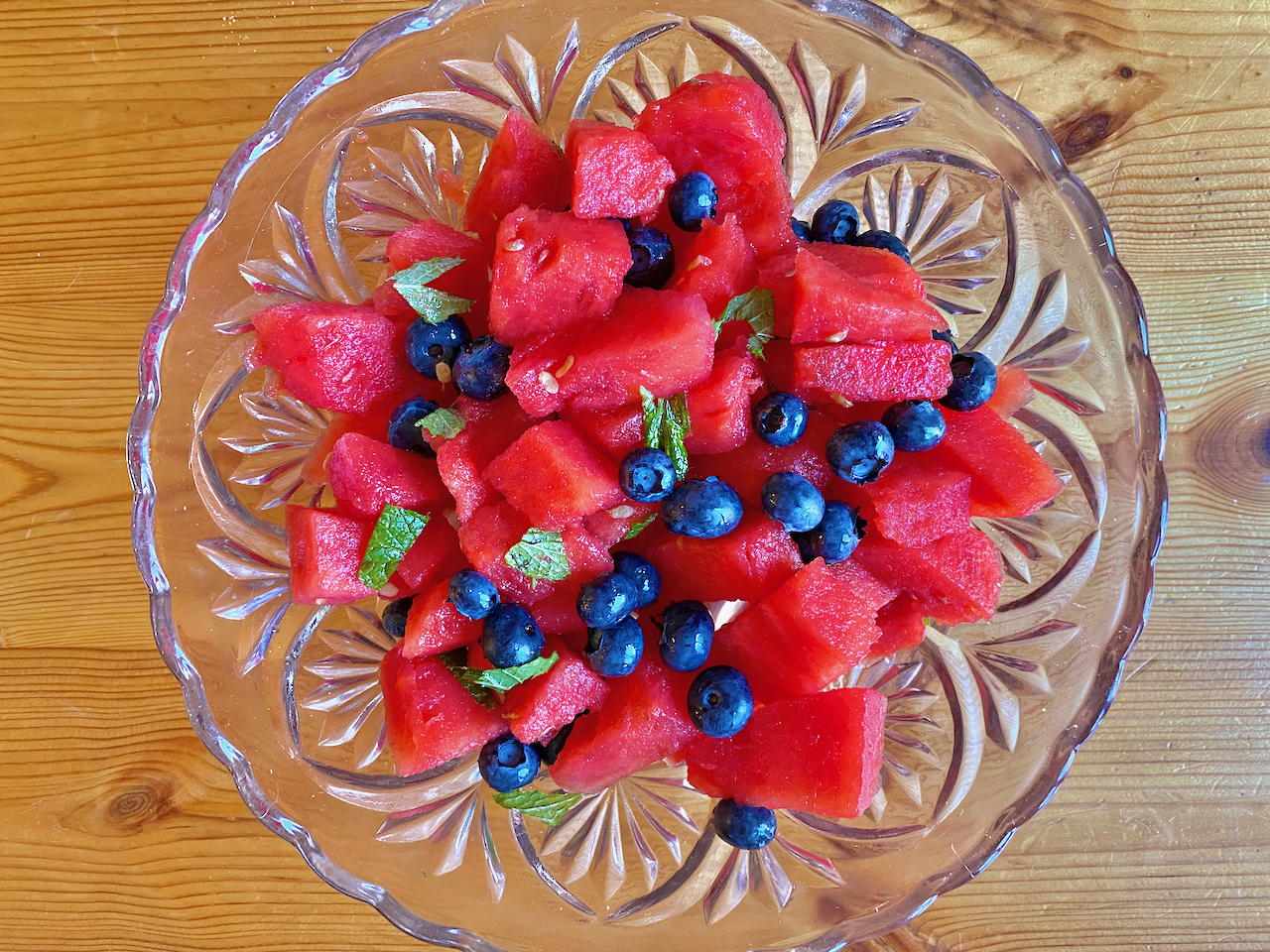 Watermelon mint is a new flavor combination for me.  I'd never even heard of it until I had a watermelon mint flavored sparkling water.  As soon as I tried it I was hooked, and I knew I wanted more of that flavor combo.  Luckily, I had a watermelon in the fridge and fresh mint growing in my herb garden out back. Right away I started making the watermelon mint salad that I knew would be a new summer favorite in our family.  It's super fast and easy to make.  I love that there's a crisp burst of flavor delivered to to your taste buds in each bite.   I hope you enjoy watermelon mint salad as much as we do.  If you are looking for other fabulous fruity dishes check out my recipe for grilled pineapple.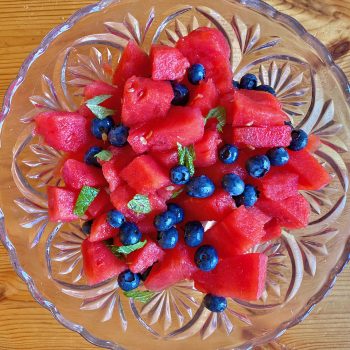 Watermelon Mint Salad
A refreshing and easy summer salad
Ingredients
3

cups

cubed watermelon

1/4

cup

Freshly chopped mint

1/2

cup

Blueberries

1/8

tsp

Salt

1

Lime
Instructions
Cut the watermelon into small cubes and place into bowl.

Juice the lime and drizzle over the top of the salad.

Gently toss and enjoy. If the watermelon wasn't previously cool, I pop the salad into refrigerator for about 15 minutes to chill.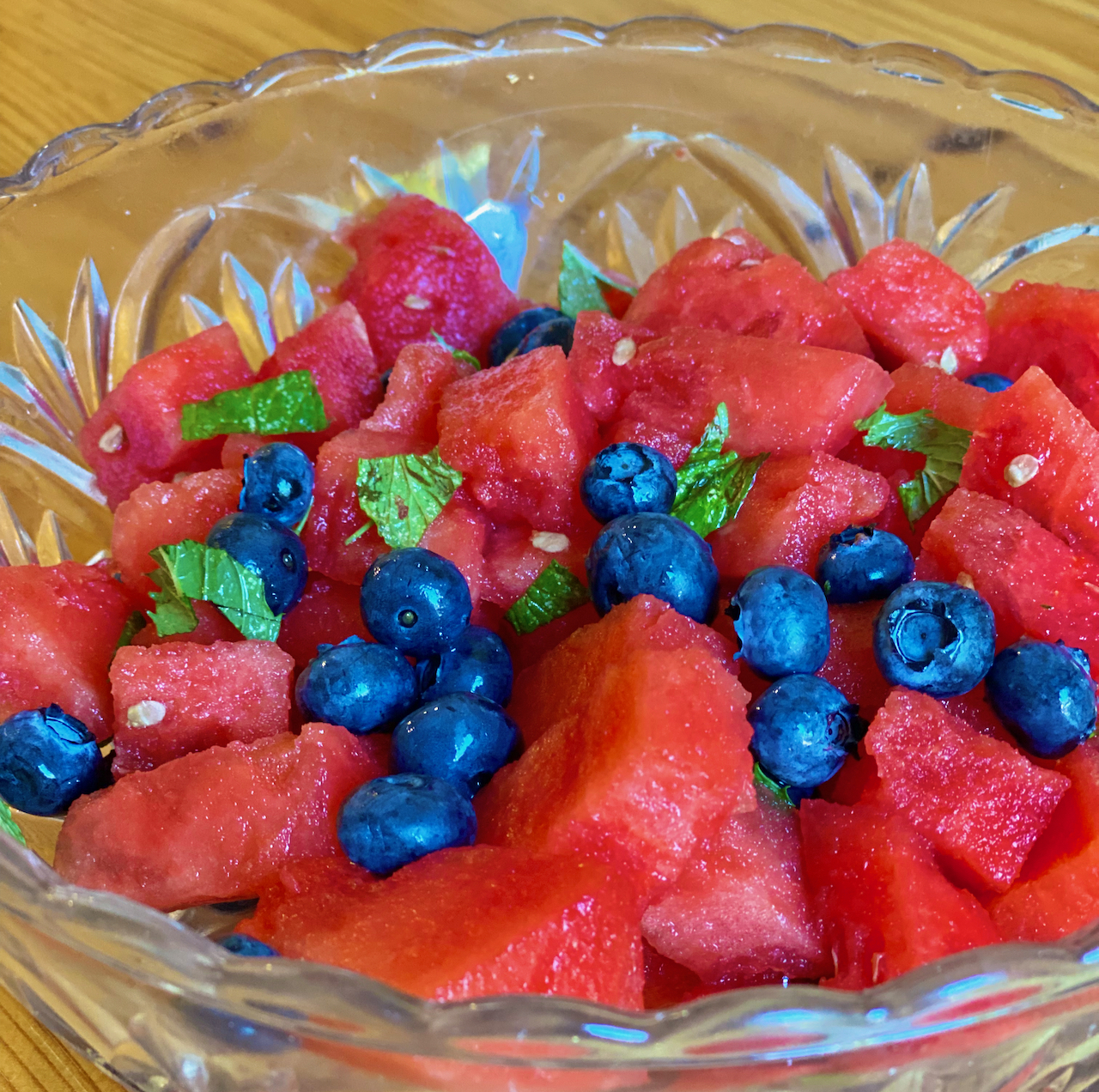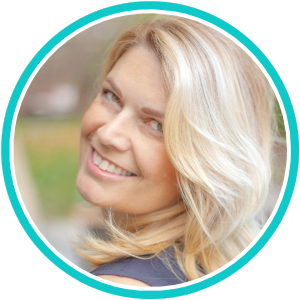 Mom of two and seeking sanity in the everyday. Let's chat about family, school struggles, travel, and living our best life. Located in the San Francisco Bay area.