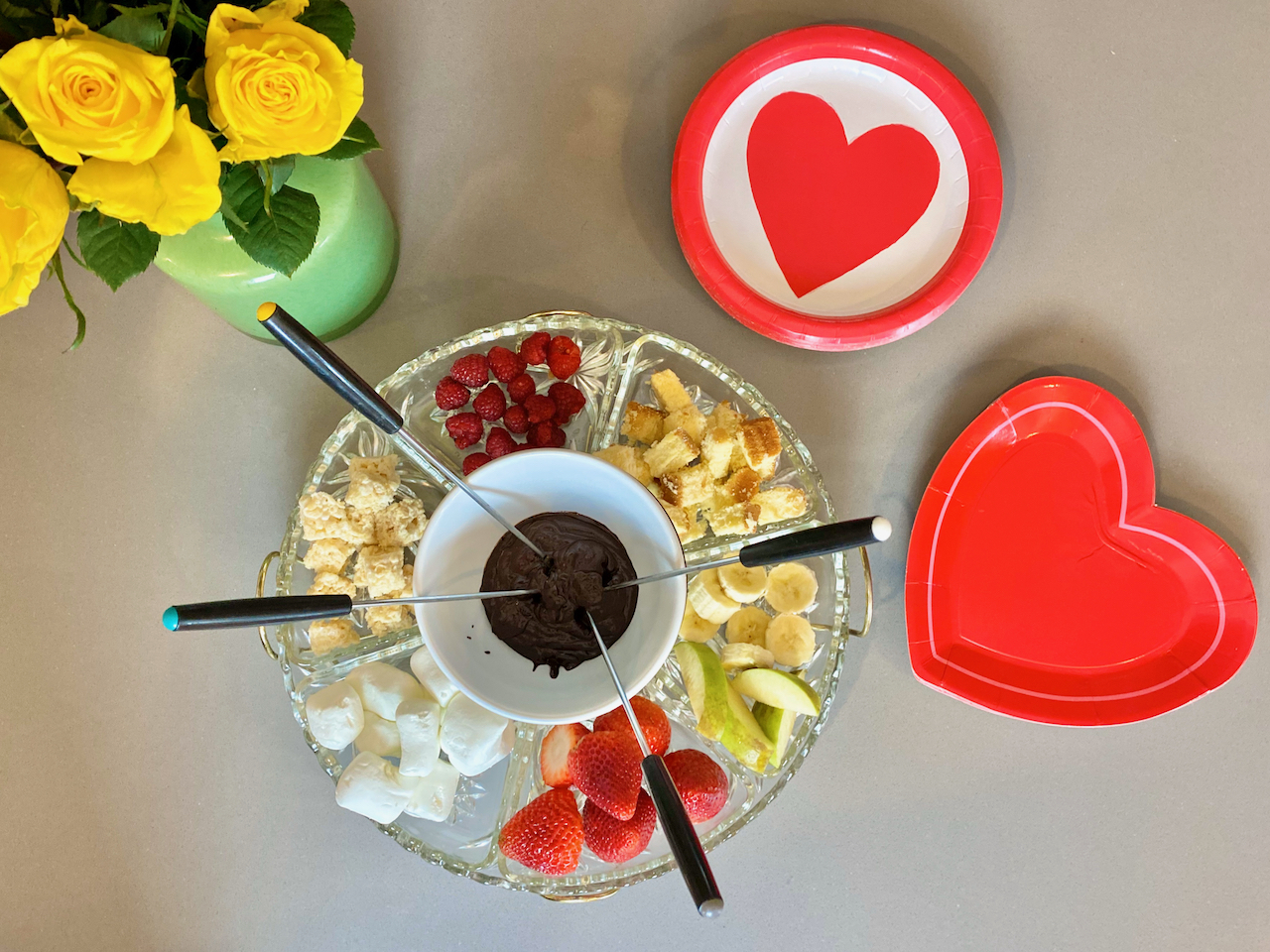 I am not a fan of getting big gifts for Valentines day. I am all about keeping it simple. That said, I do like to do something special. This year I decided to surprise my husband and kids with a chocolate fondue and spread. We love going out to fondue, but let's face it, it's Valentines day. There is no way we are getting reservations, and even if we did, it's not worth fighting the crowds. This year I am bring the fondue to us. I love the idea of doing fondue as a family because it's fun, different, and incredibly easy to make.  Below you will find my recipe for an incredibly easy and yummy chocolate fondue. I am also listing our favorite and tastiest fondue dippers.
Fondue Ingredients
2 cups of dark or milk chocolate. (Chocolate chips are the easiest, but you can also use higher quality chocolate bars shaved into pieces.)
1/2 cup of heavy cream
Our Favorite Dippers
Strawberries
Bananas
Blackberries
Raspberries
Pound cake
Marshmallows
Pineapple
Rice Krispie Treats
Short bread cookies
Green apples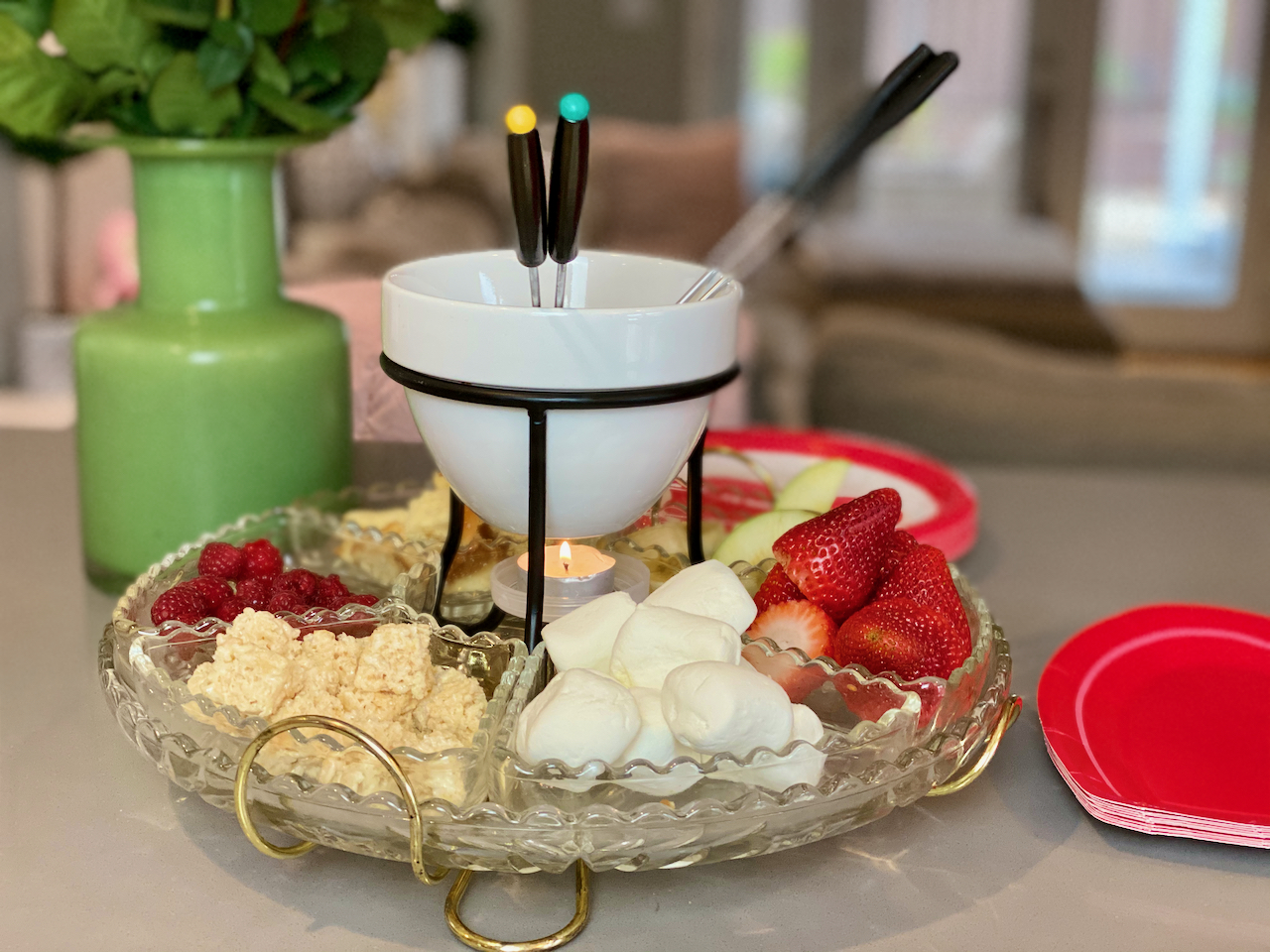 Instructions
Melt the chocolate and cream together in a double-boiler stirring constantly until smooth.  Add more cream, a tablespoon at a time, until you reach your desired consistency.  Transfer to a fondue bowl, keep hot, and enjoy.