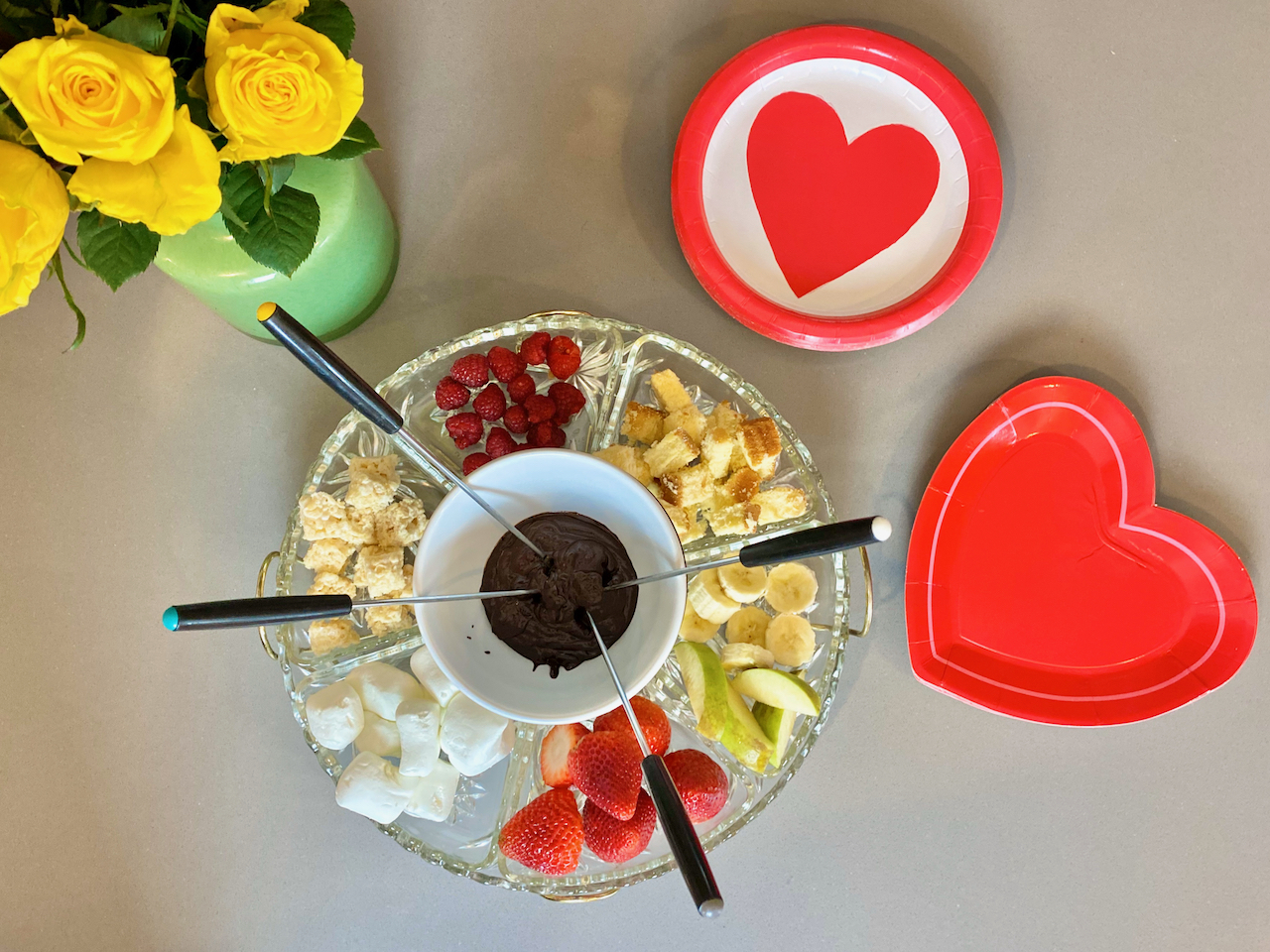 The Case for Fondue
I don't like doing big gifts for Valentines day. I'm all about keeping it simple. That said, I do like to do something special. This year I decided to surprise my husband and kids with a chocolate fondue. I love the idea of making fondue as a family because it's fun, different, and incredibly easy to make.
Honestly, going out to a restaurant for fondue is great. Let's face it, on Valentine's day the experience tends to turn into more of a headache than a treat. First, it is nearly impossible to get reservations.  Second, if we did, is it really worth fighting the crowds? Third, all the prices get jacked up.
Staying at Home
Therefore, this year I wanted to bring the fondue to us.  Making it at home can be just as fun as going out. One upside is being able to choose and prepare your own dippers.  It's more fun choosing what you want and experimenting with new flavors, instead of having to only choose from what is on the menu.  For Instance, I tend to favor fruit. However, my kids are the first to reach for things like the marshmallows and Rice Krispie treats.  The sky's the limit when it comes to choosing your own dippers for an at- home fondue.
That said, there are only couple things you will need to create a chocolate fondue at home.  First, you will need a double-boiler to melt the chocolate.  A double boiler keeps the chocolate from burning to the bottom and creates and smooth creamy consistency.  Second, You will also need a fondue pot to keep that delicious chocolate warm and melted.
Below you will find my recipe for our incredibly easy and yummy chocolate fondue with all our favorite dippers.  Btw, if you're also looking for an adult drink for you and your sweetie be sure to check out my recipe for our Smoked Old Fashioned.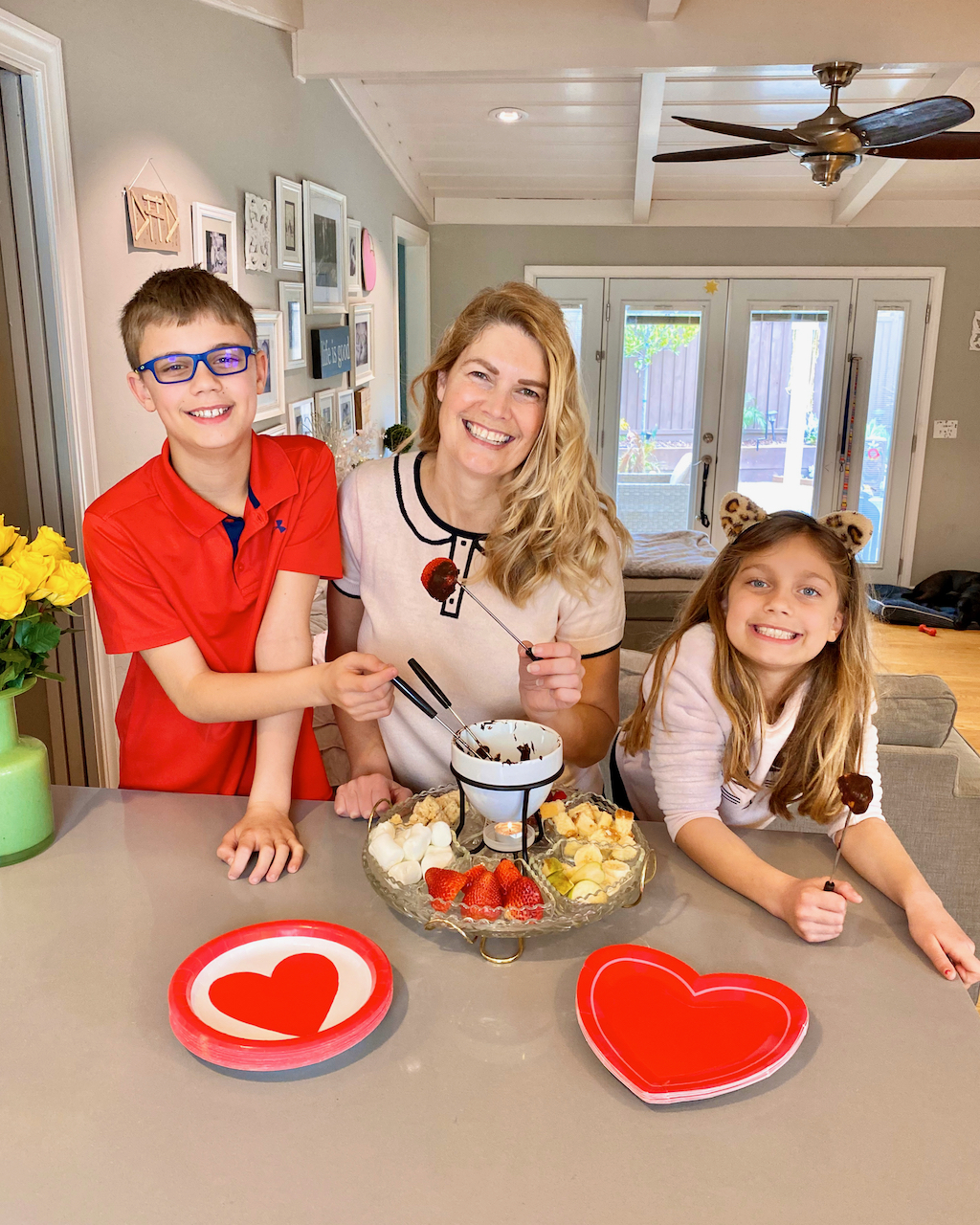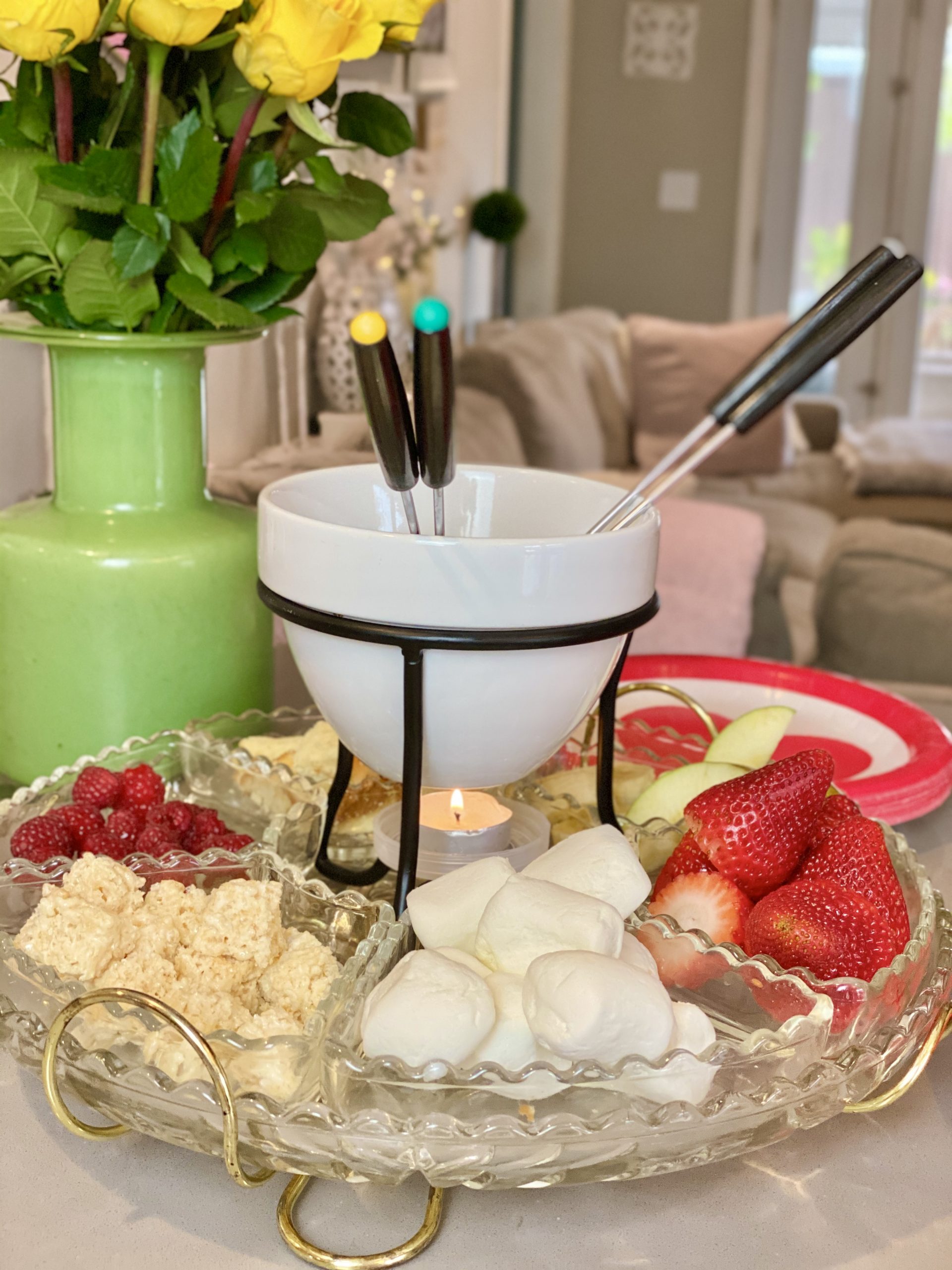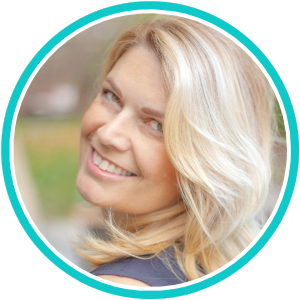 Mom of two and seeking sanity in the everyday. Let's chat about family, school struggles, travel, and living our best life. Located in the San Francisco Bay area.