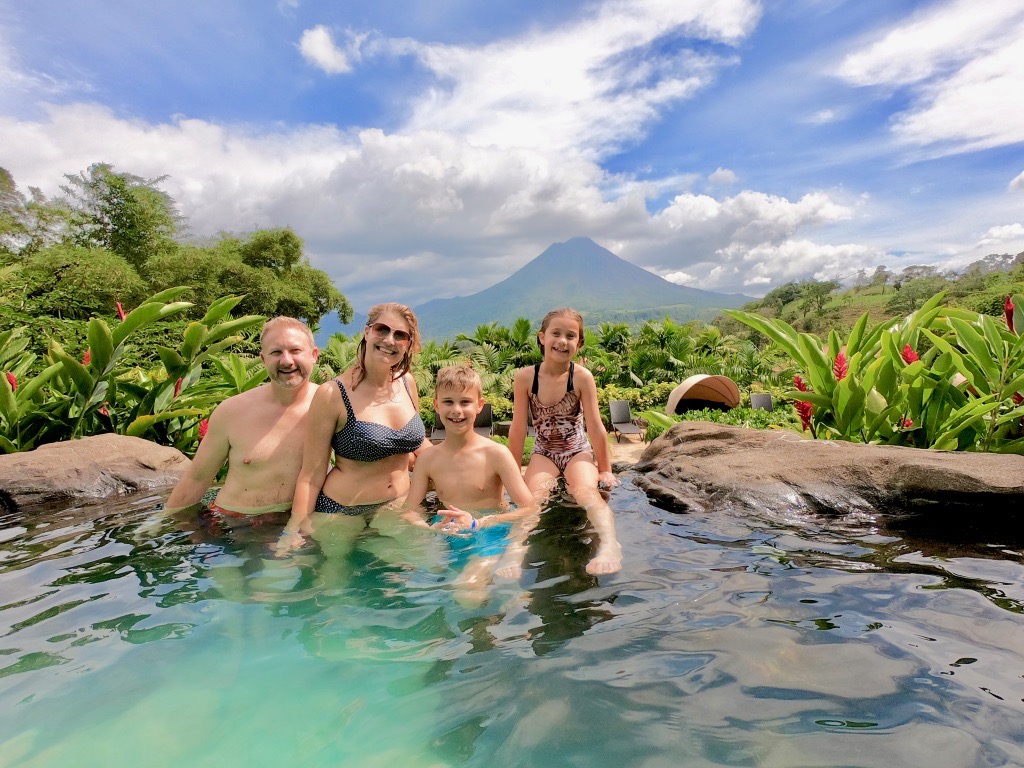 Our family was in need of an adventure.  Spring Break was rapidly approaching and we wanted to try someplace new.  Our kids were 7 and 10 and we were more than ready to travel outside our comfort zone.  We wanted a place that would give us a good amount of adventure and exploring, but also allowed for some laid back beach time.  Costa Rica seemed to be exactly what we were looking for.  Jungles, untamed beaches, volcanoes– what could be more adventurous than that?
We didn't want travel time to eat into our adventure, so we decided to take the kids out of school a little early and go for 11 days instead of just a week.  We divided our trip between two destinations (not counting the travel nights spent in San Jose near the airport): La Fortuna and Manuel Antonio. Many people seem to easily fit three locations into 10 days, but since we were traveling with our kids, we knew that three destinations would be a bit much for us.  We chose to split our time between two amazing, family friendly resorts.  We spent three nights at The Springs Resort and Spa in La Fortuna and five nights at Tulemar Bungalows and Villas in Manuel Antonio.
First Stop: La Fortuna – The Springs Resort and Spa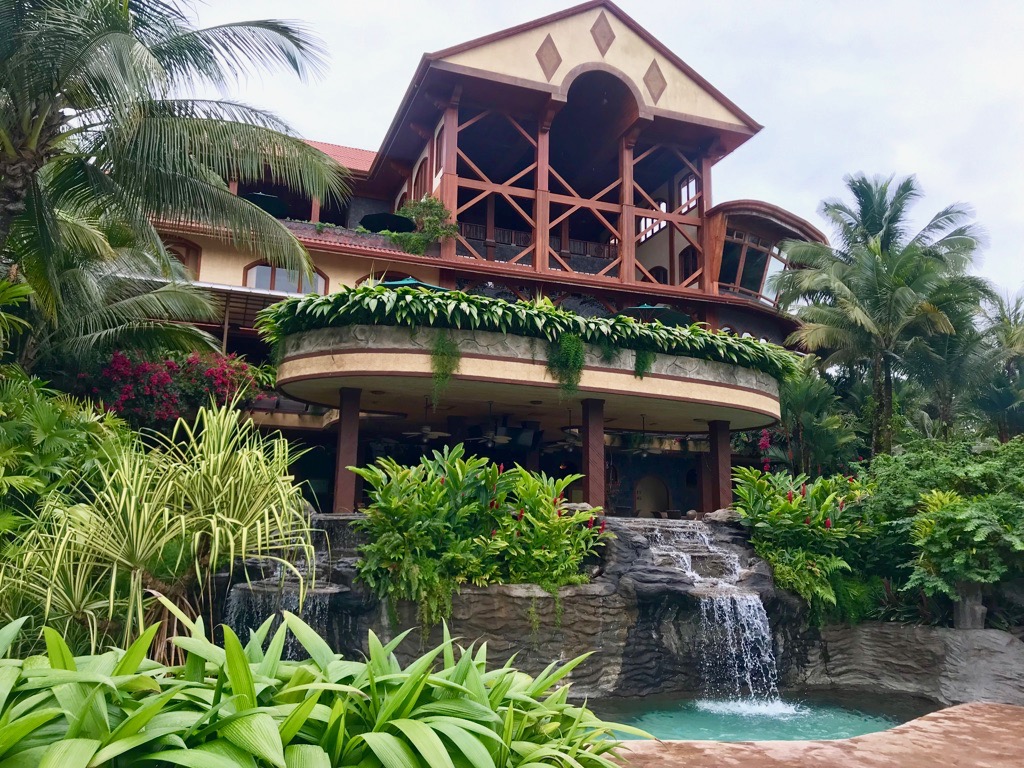 Our first stop was The Springs Resort and Spa in La Fortuna.   As soon as we pulled up we knew we were about to be spoiled.  The views from the main lobby are simply stunning. During check-in we were offered welcome cocktails and given a tour of the resort. It's quite a large complex, but oddly enough, it feels very intimate.  Even though the resort was near capacity it never at all felt crowded.  The resort sits on 165 acres with paths that wind through the rainforest taking you to any of the 19 hot springs hidden throughout the grounds.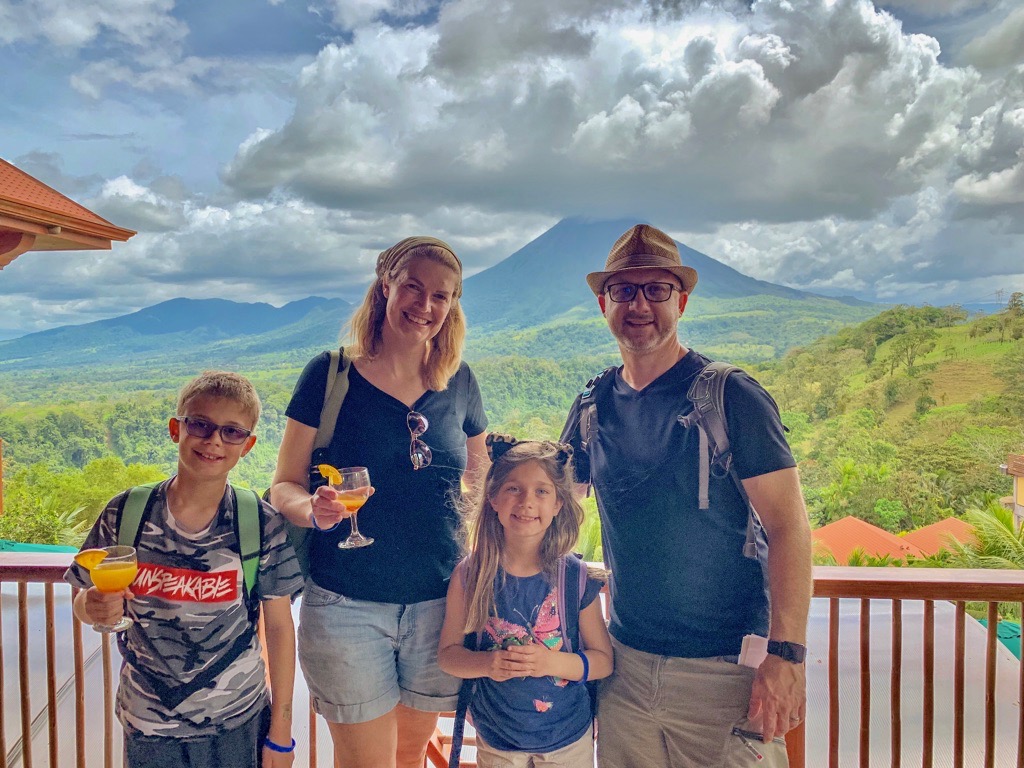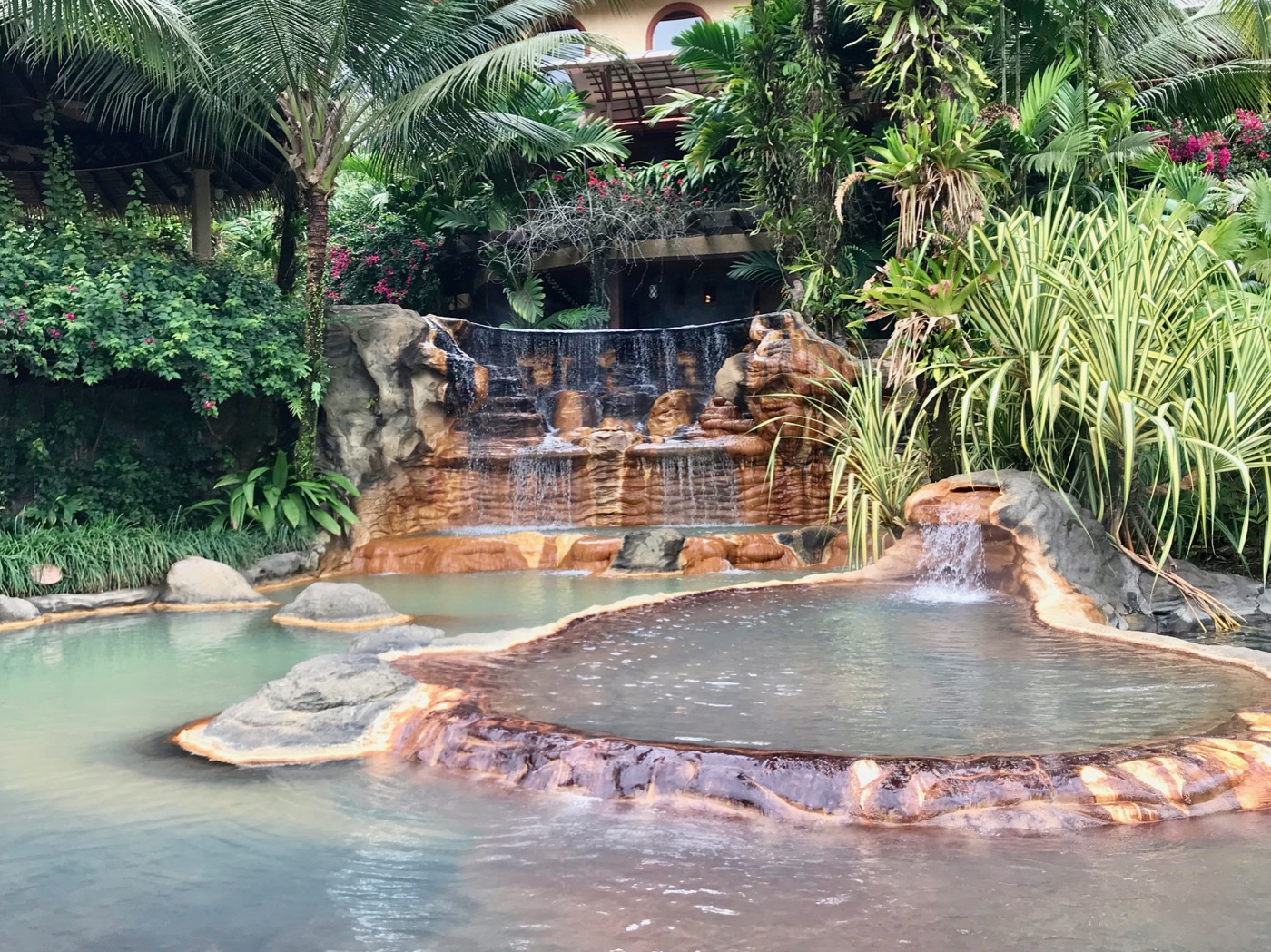 It didn't bother us at all that our room wasn't quite ready when we arrived.  As a matter of fact, it took us moments to switch into our swimsuits and dive right in to the pools and hot springs. There is a swim-up bar in the main pool where my kids quickly figured out how to charge Shirley Temples and Virgin Daiquiris to the room.  Of course I too mastered ordering drinks at the swim-up bar.  Soaking in the warm pool and gazing upon Arenal Volcano with a drink in hand was the perfect way to start to our vacation.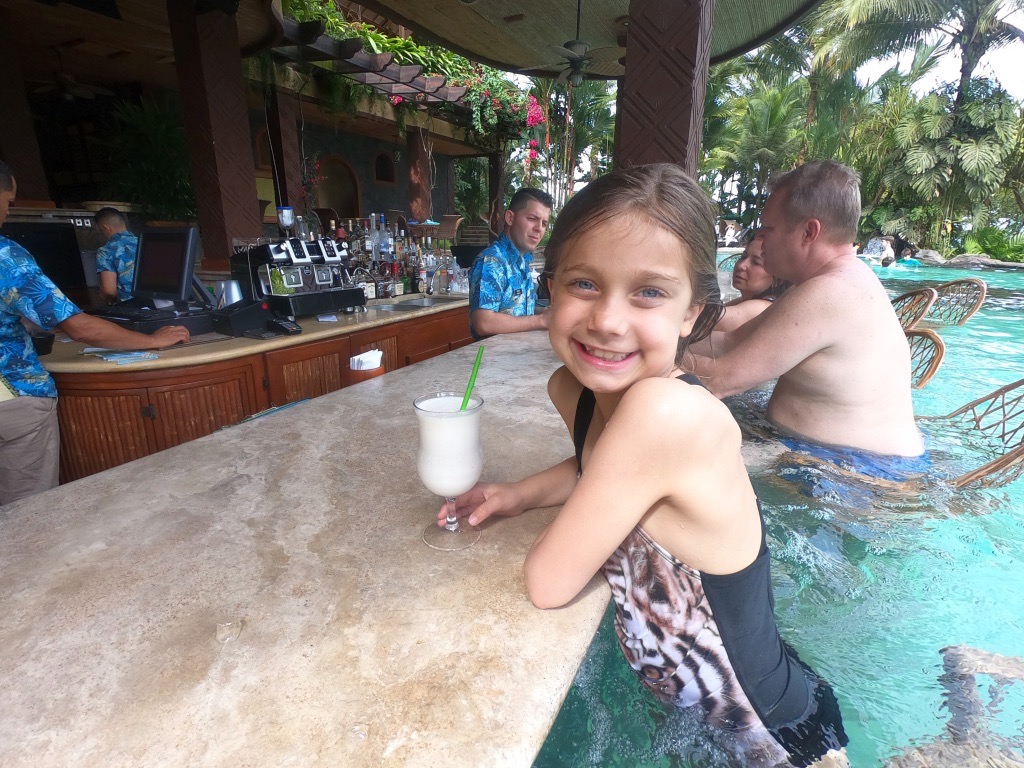 Once our room was ready we were taken down the the hill to Building 1, which we were told has the most beautiful views, and they weren't kidding!   My 11 year old son loves to be the first one in the room and is always quick with his assessment. The room got two thumbs up! The rooms are located directly below the main building and all have large patios equipped with hammocks, rocking chairs, and direct views of Arenal Volcano.    Our room was approximately 720 square feet including the balcony and had ample room for all 4 of us.  They set up the kid's beds right up against the window so they also could wake up to the view of the volcano.  We made sure to take advantage of our patio more than a few times, either lounging the day away in the hammock or enjoying a tasty breakfast together.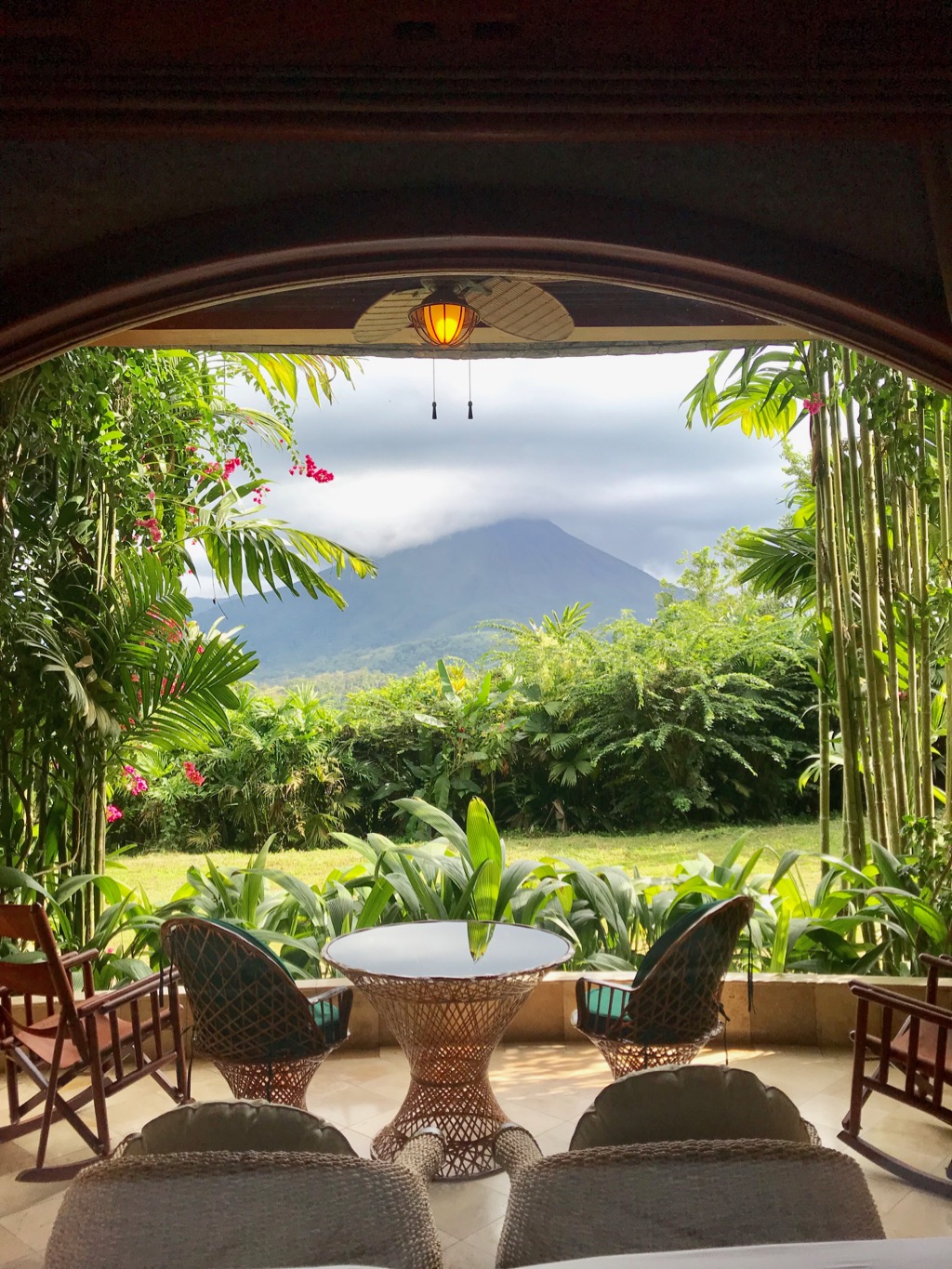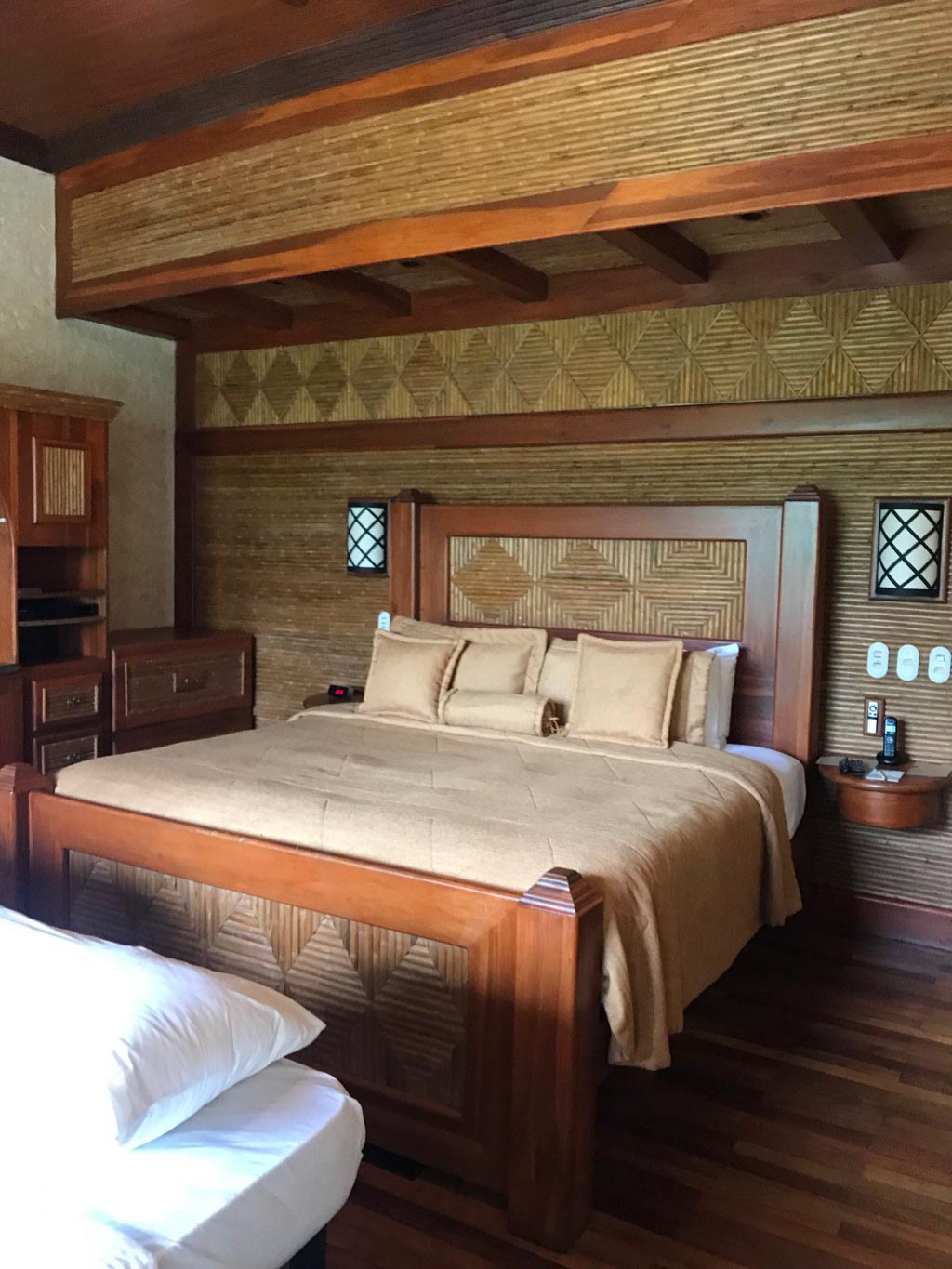 What originally attracted me to this resort was that we would never really have to leave the property.    There are several restaurants, all serving different cuisines, from tradition Costa Rican to Sushi. Something they offer that I feel is unique and convenient (especially traveling with kids) is that you can order from any of the other restaurant's menus while dining at another. My husband and I were able to have a nice sushi meal while the kids were able to order burgers and pasta off the other menus. This flexible ordering made our dinners so much easier and stress-free. Even though the prices were a bit on the higher side, the food was delicious. We never had a bad meal.  After dinner each night the kids loved heading to the supervised game room giving my husband and I some much needed adult-time.  If you are parents traveling with your kids, you know that you take whatever adult-time you can get!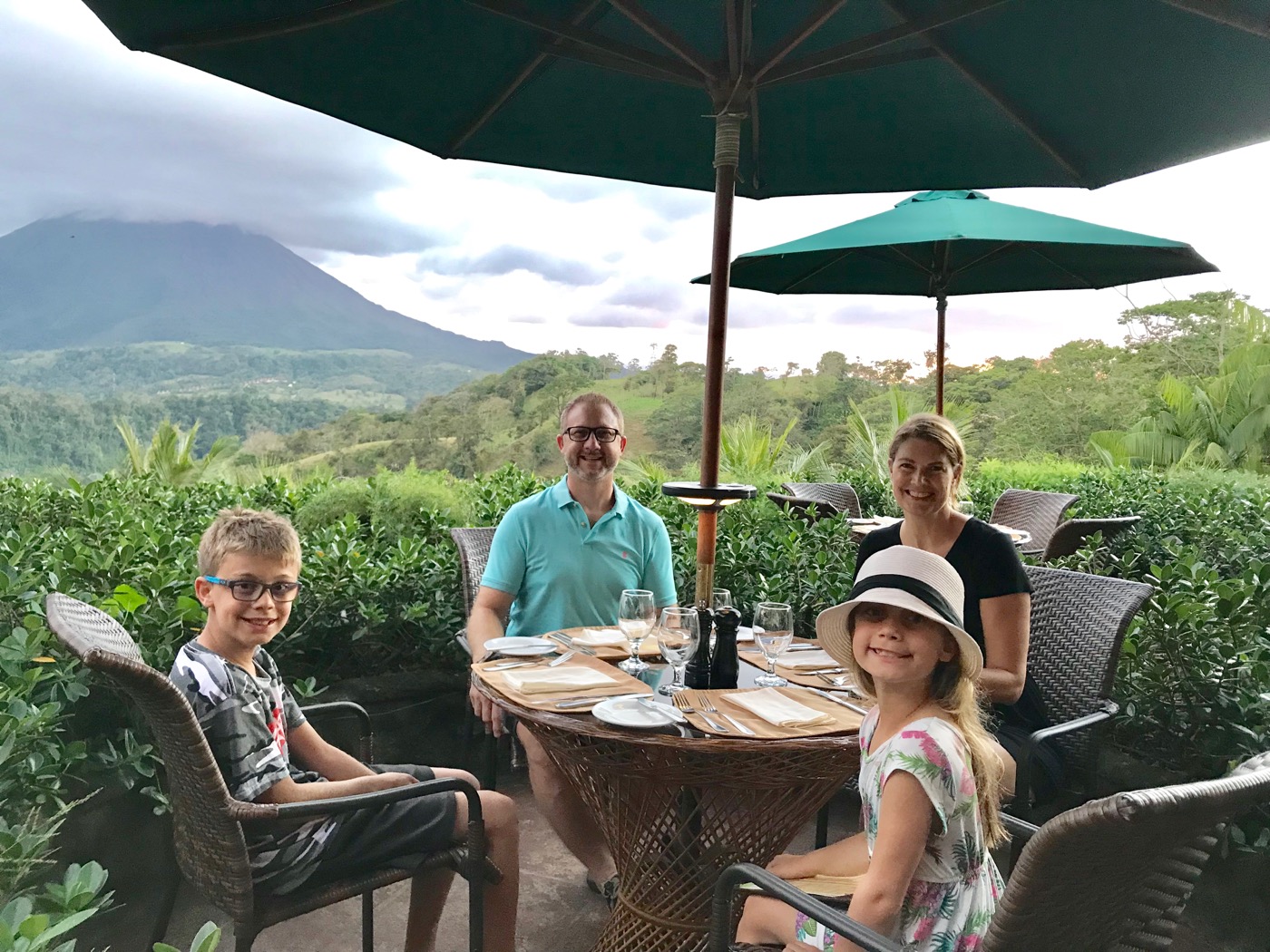 We didn't have to go far for our excursions. Club Rio sits along the river at the base of the property.  It offers activities like horseback riding, river tubing, kayaking, and rock climbing, just to name a few.  There is also an animal sanctuary on property where they keep inured or sick animals that can no longer survive on their own. For those looking to get some steps in, there are hiking trails and even more natural hot springs down at Club Rio. We loved hiking to the hot springs and ran into a variety of wildlife along the way.  We saw monkeys and sloths up in the trees, vibrant lizards and iguanas on the ground, and a variety of birds in the air. It was a very exotic experience for all of us.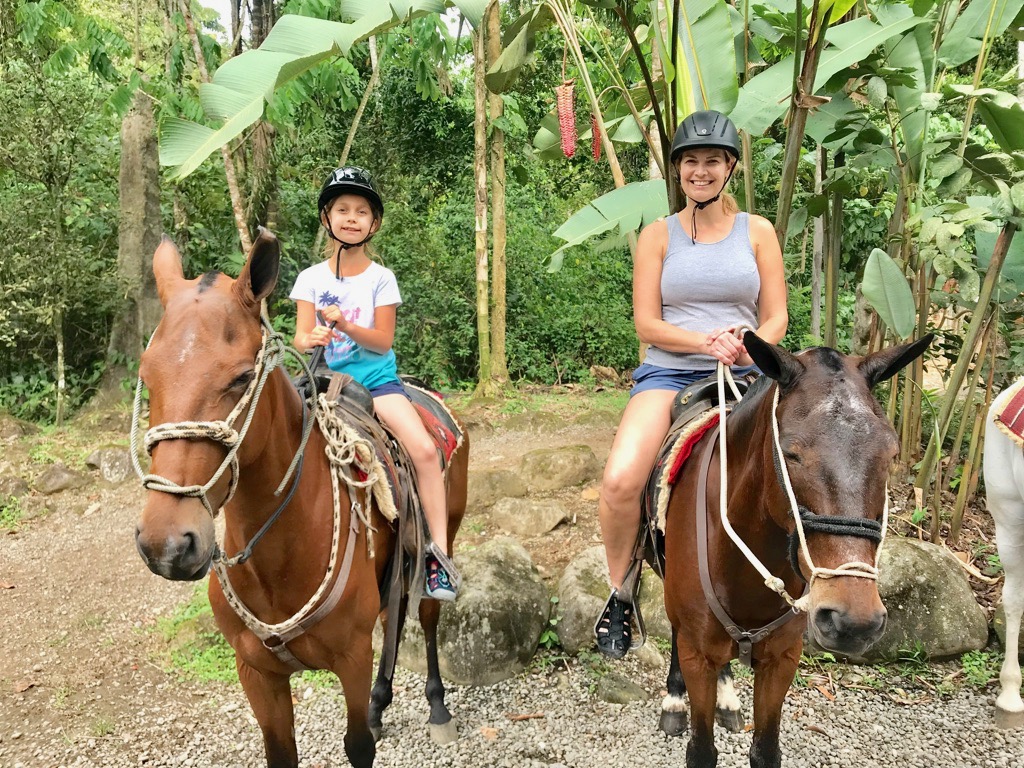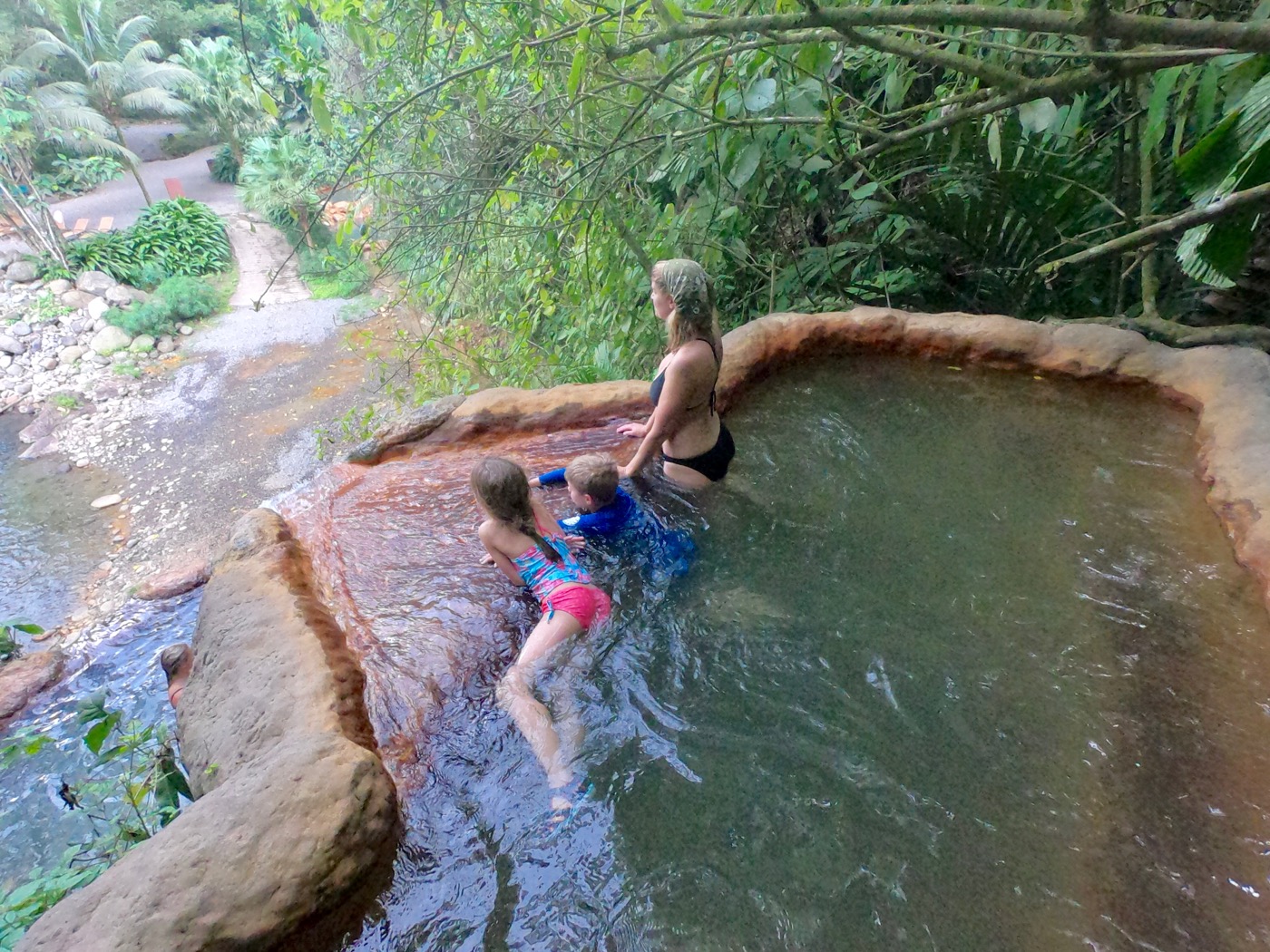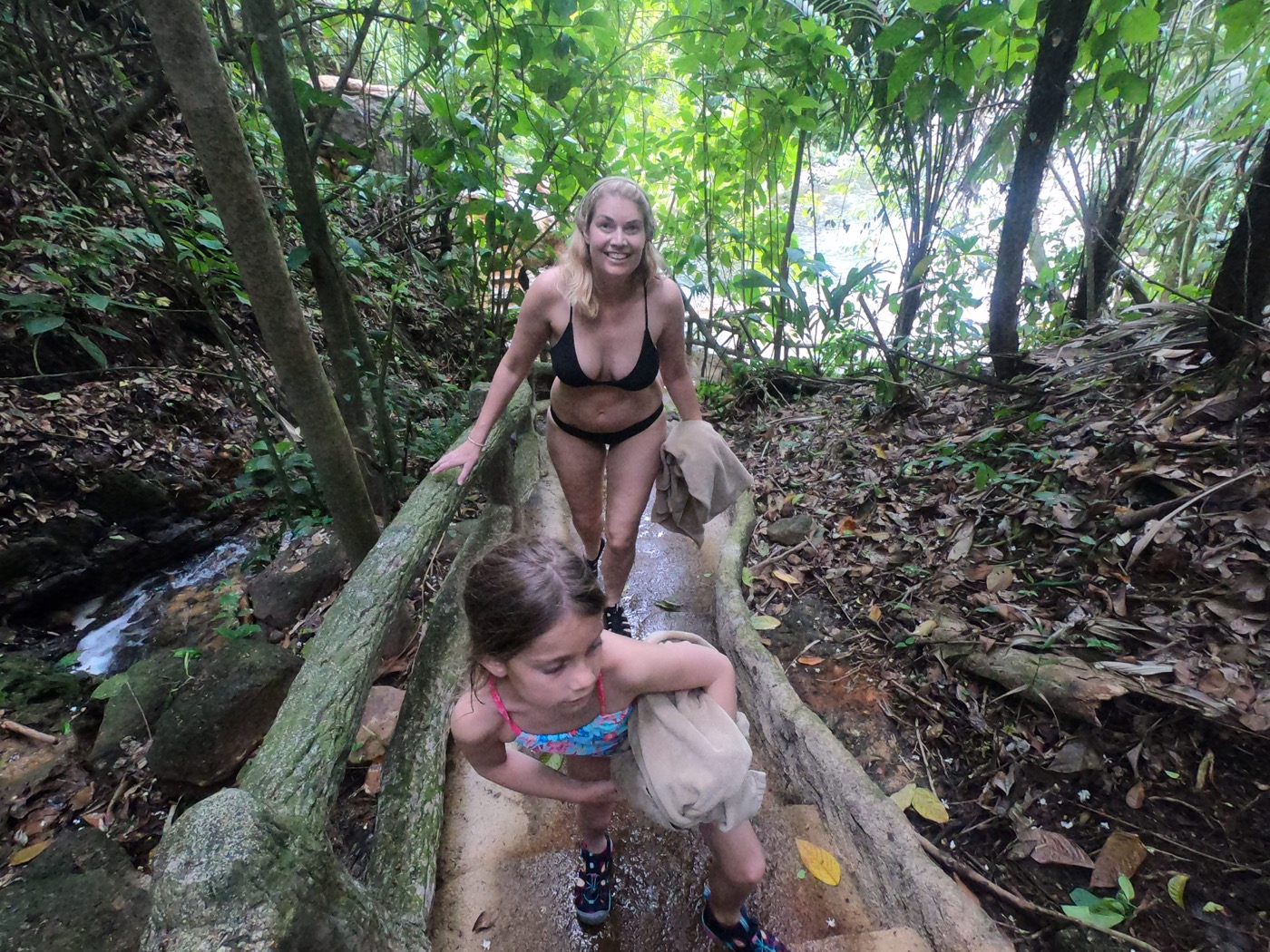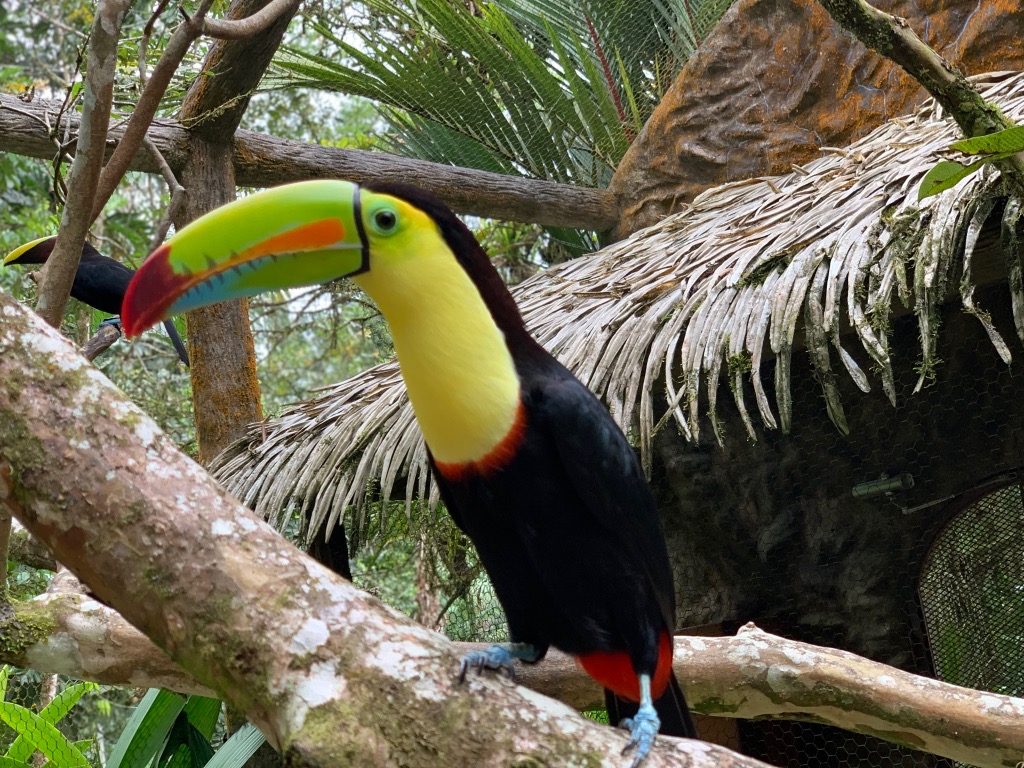 We did go off property once, twice if you count our visit to the clinic. (Be sure to read my post on "Traveling with kids: Be Prepared for Anything"). We booked our off-property excursion to experience the Mistico Hanging Bridges. We all had a wonderful time hiking through the rainforest with a guide who pointed out wildlife we would have otherwise missed. Here's a quick hint: make sure to take the morning tour as animals are much more active in the mornings. We were on the afternoon tour and didn't see as much wildlife as we would have liked, but it was still a great experience.  My husband and I would have loved to go zip-lining, but our kids weren't into that at all.  The hanging bridges were a wonderful compromise getting us up in the rainforest canopy without anxiety and adrenalin rush.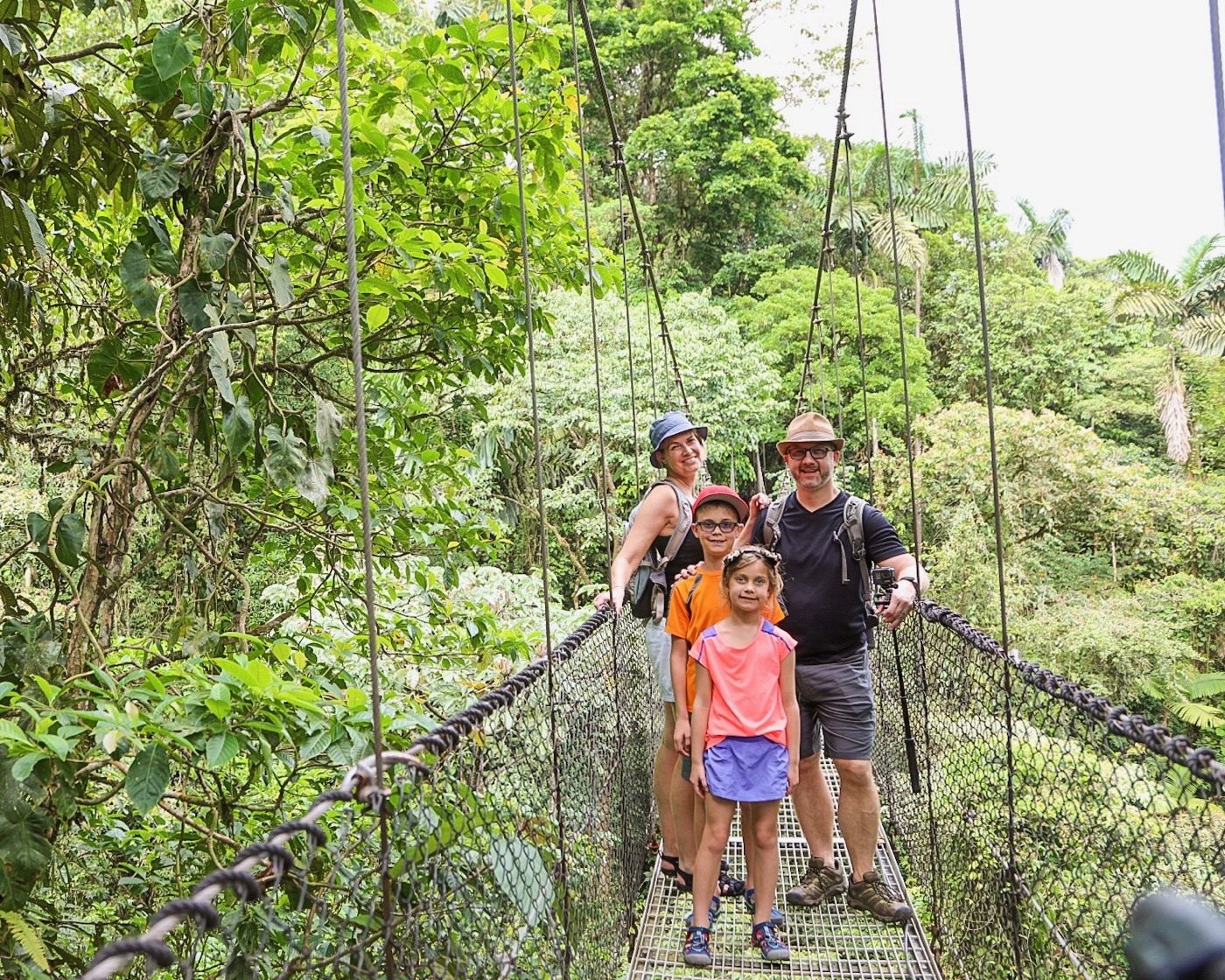 We loved our stay at The Springs and would highly recommend it if you are visiting the La Fortuna area.  As mentioned earlier, this was just the first leg of our Costa Rican adventure.  Even though it is a bit on the pricier side it was worth it.  It was perfect for our family because even though it is kid-friendly and convenient it is also luxurious.   The rest of our Costa Rican tour involved lots of traveling, so this respite was just what we needed to kick things off.  Now that the trip is over and we are back home, when I ask the kids what their favorite part of Costa Rica was they unanimously say "The Springs!"
Second Stop: Manuel Antonio – Tulemar Bungalows and Villas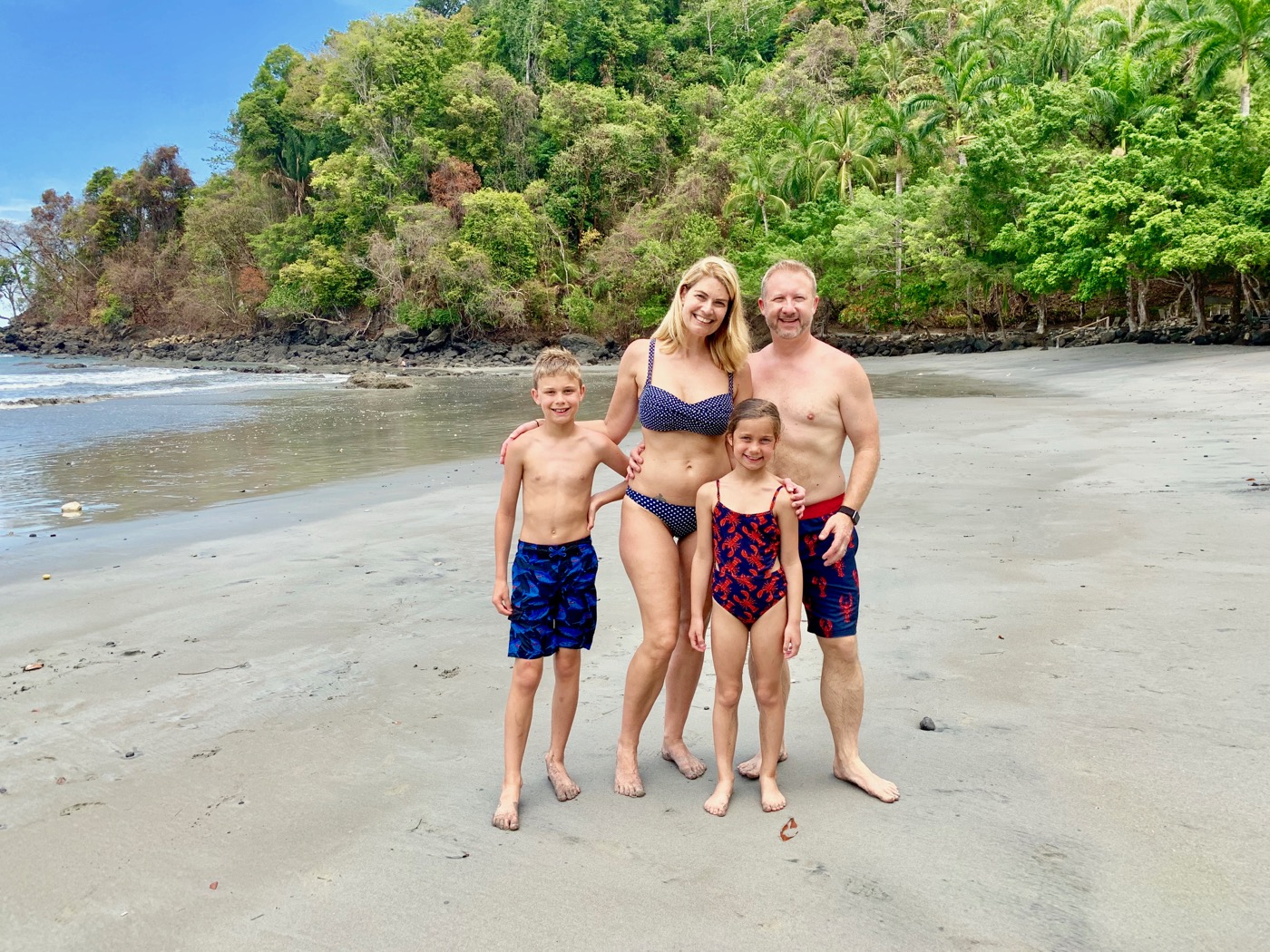 When I was looking for a place to stay while in Manuel Antonio, I looked to TripAdvisor to see which places received the best reviews. As I researched, Tulemar was the resort that kept popping up over and over with glowing reviews. Now that I have been there and experienced it, I can see why it is one of the top rated resorts in Manuel Antonio and received so much love.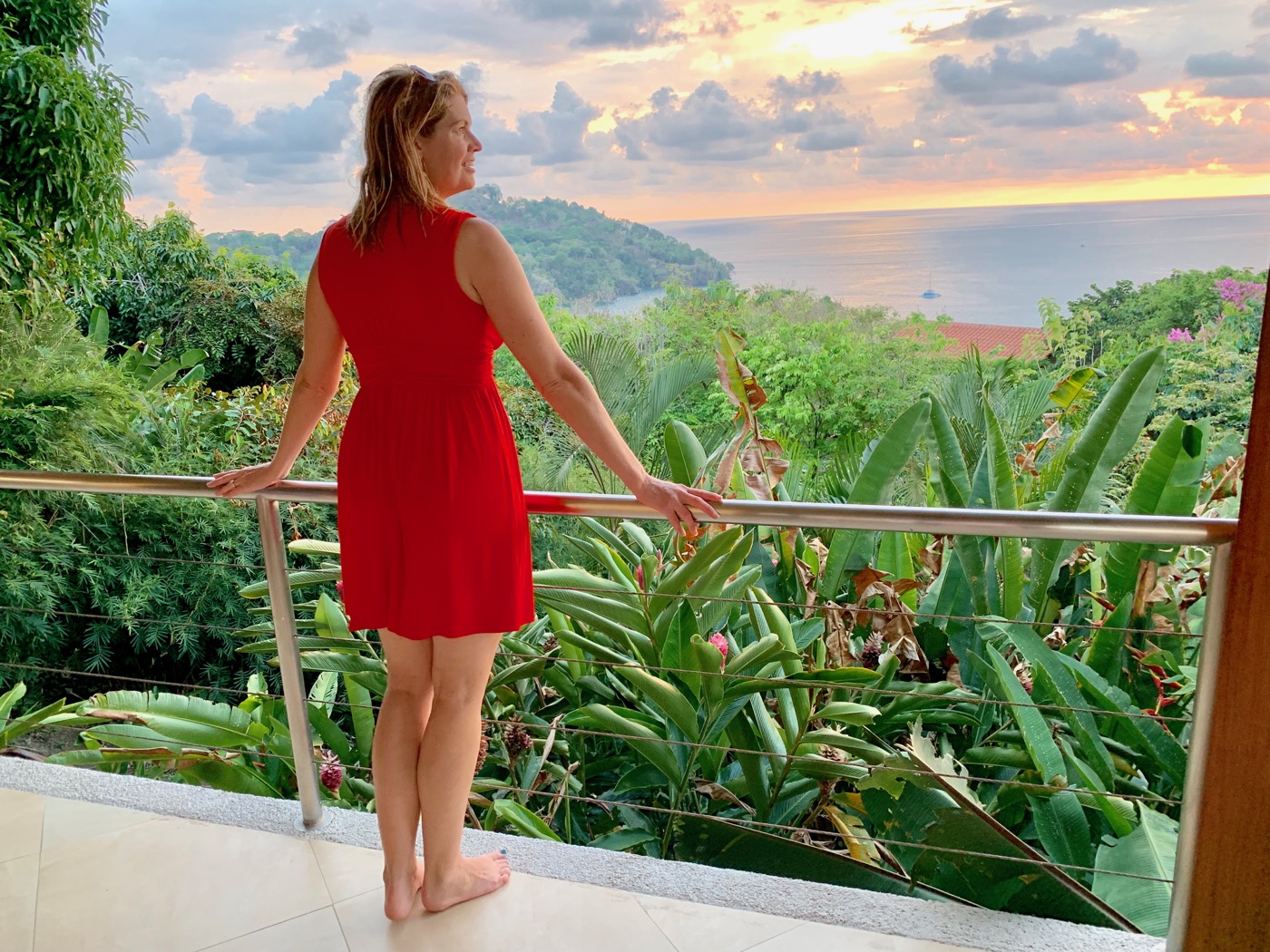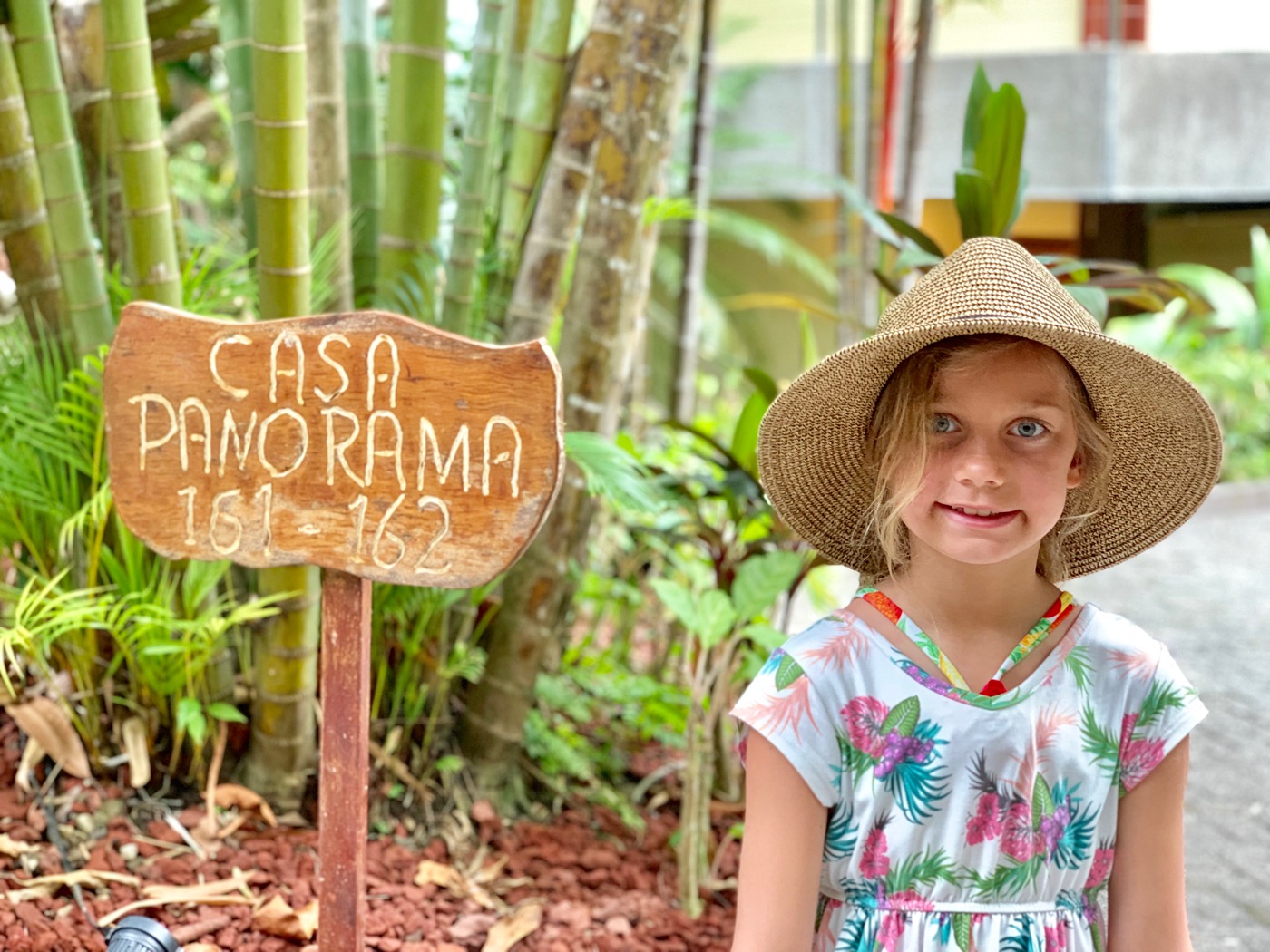 When you go to book you will find out there are two parts to Tulemar resorts:  "Tulemar Resort" and "Tulemar Bungalows and Villas."  The latter is housed within Tulemar Resorts but is made up of individually owned villas within the resort grounds. These villas have access to the same amenities as resort guests.  I learned that when you are trying to book a hidden gem like this, you need to book way, way in advance.  I did not.  We booked our vacation about two months in advance and the resort was sold out of the family-sized bungalow we would have preferred. In a panic, I called Bungalows and Villas and they had one left that they were able to rent to us.  So seriously, book ahead!  I am so happy we were able to make it work at this special resort and really appreciate how they were able to accommodate us.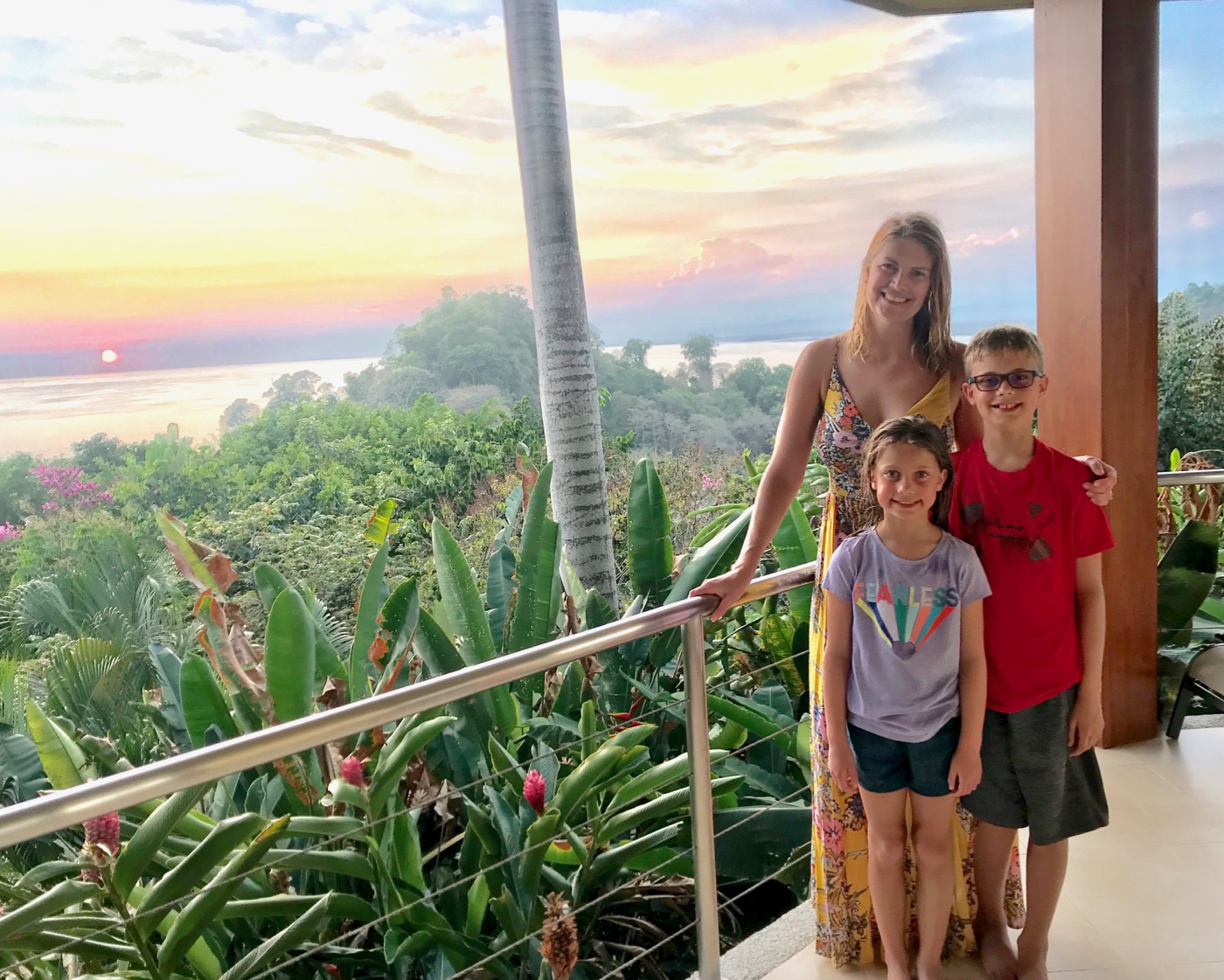 Tulemar isn't your typical resort, it's a series of bungalows and villas spread throughout the jungle trailing down to the beach. The resort is very intimate and very private. One of the best things about Tulemar is the abundance of wildlife that live on and around the property. Every day we saw monkeys, sloths, parrots, Macaws, and iguanas, just to name a few. If sloths are what you are after there is no place better than Tulemar.  The grounds are home to the Sloth Institute. The institute studies the sloths and offers a wealth of knowledge about these adorable animals. Because they are constantly tracking the animals, the Institute guides will help you find where many of the resident sloths are hanging out within the property.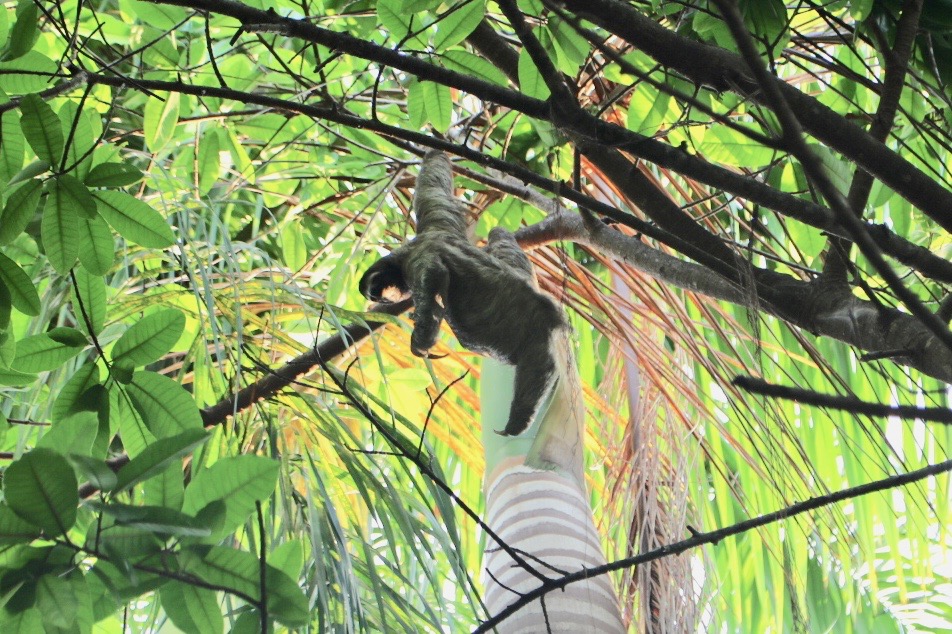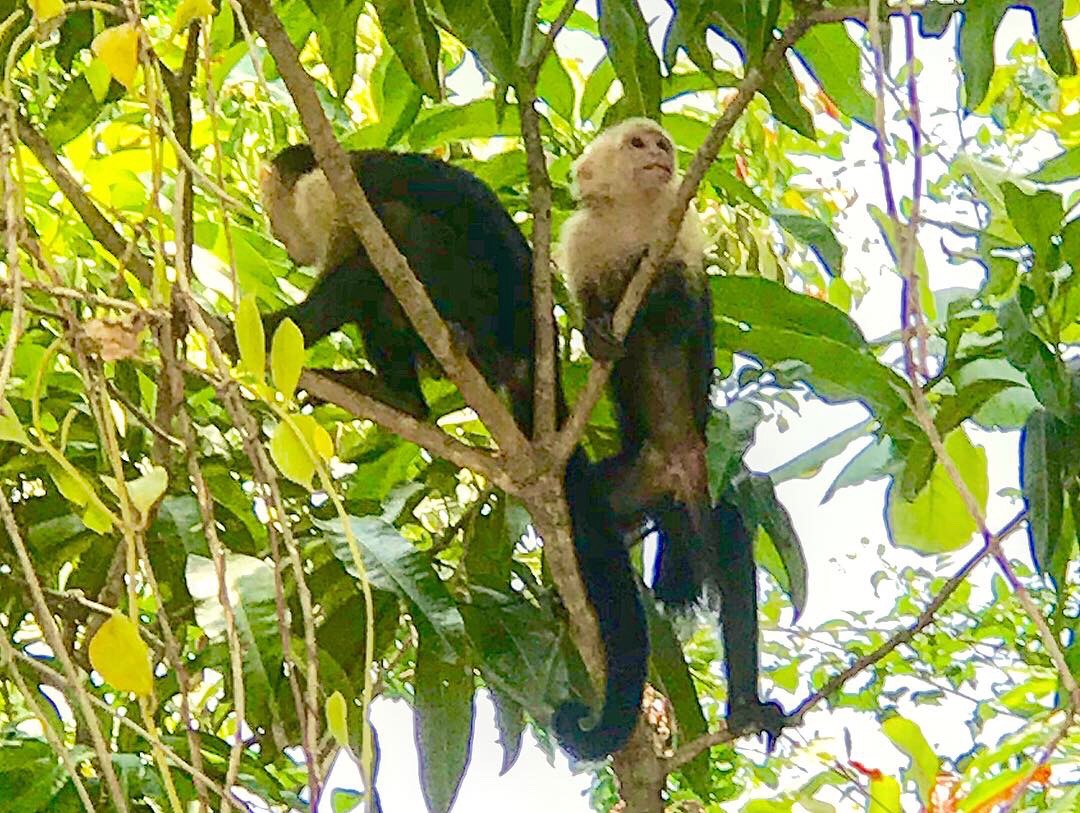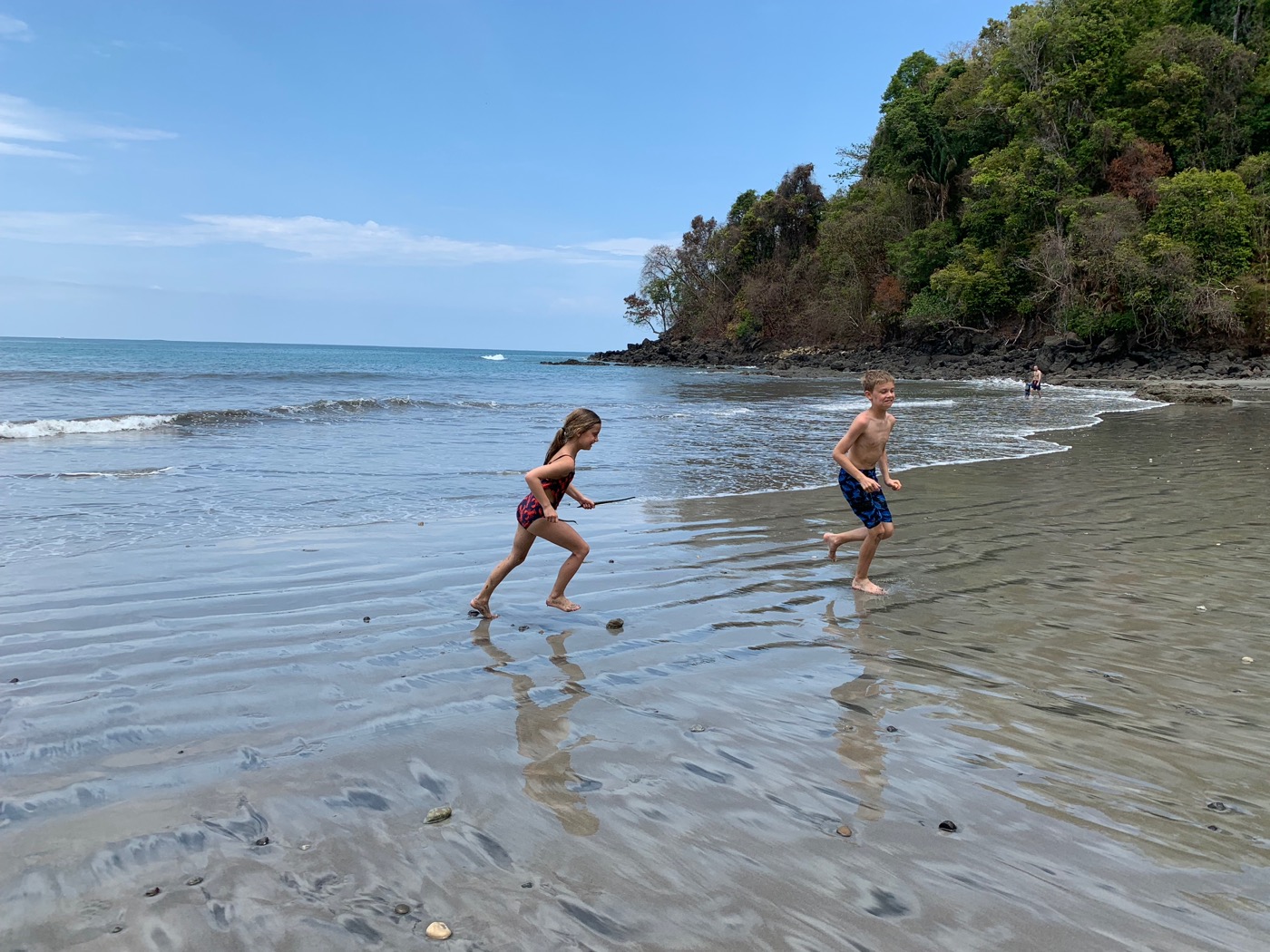 Our villa came with a full kitchen which is always helpful when you are traveling with kids. Honestly, sometimes the easiest breakfasts come in the form of cereal, fruit, or a quick slice of toast. We ate many meals either at the resort's open-air restaurant or down at the beach. Tulemar is one of the only resorts in the area with their own private beach complete with beach service. It's a beautiful secluded cove where they offer free kayaks and stand-up paddle boards to the guests. There is a great beach cafe where you can order drinks and enjoy a variety of lunch options.  If you tire of the beach, the resort has several pools hidden throughout the property which also offer food and beverage service.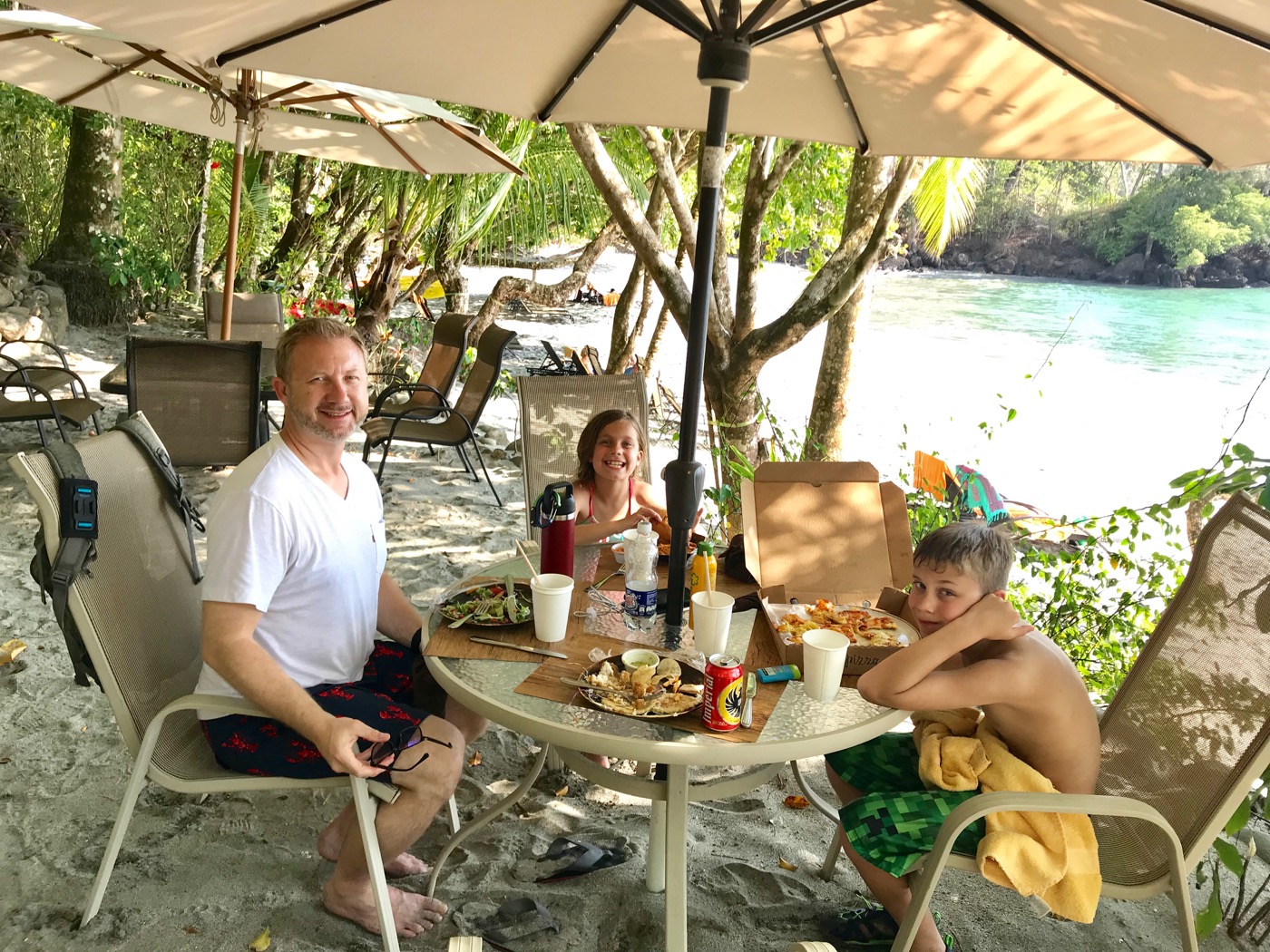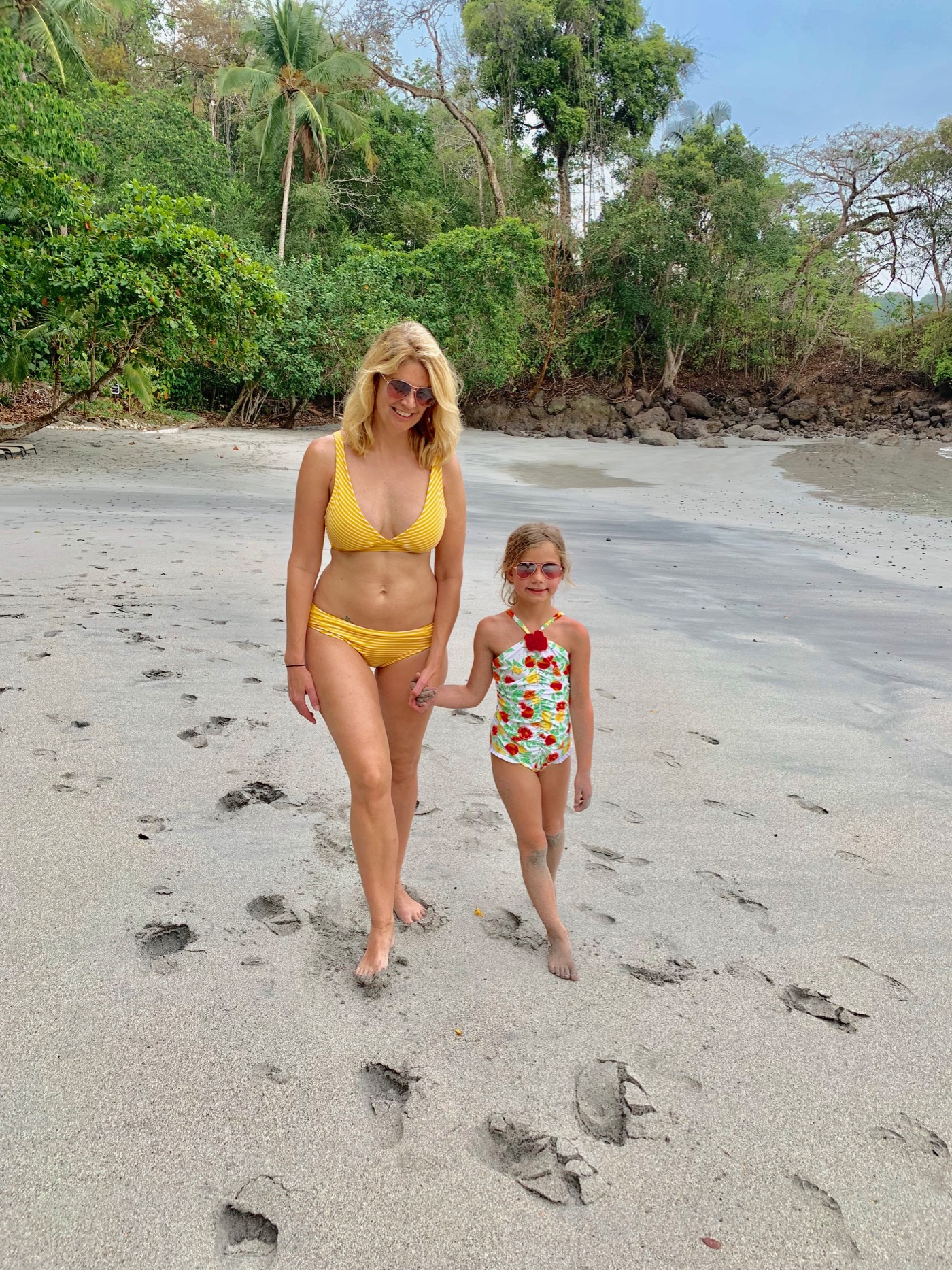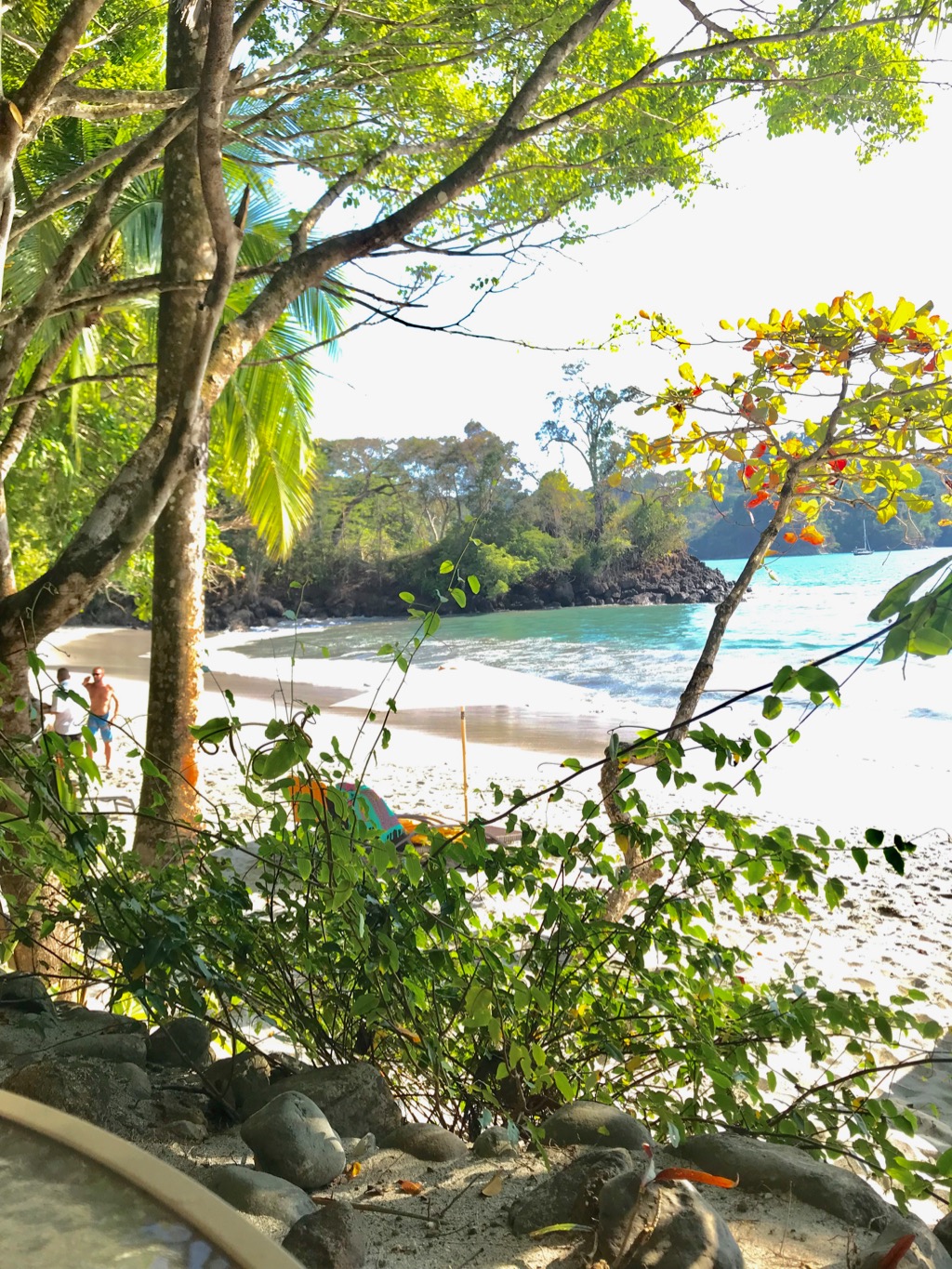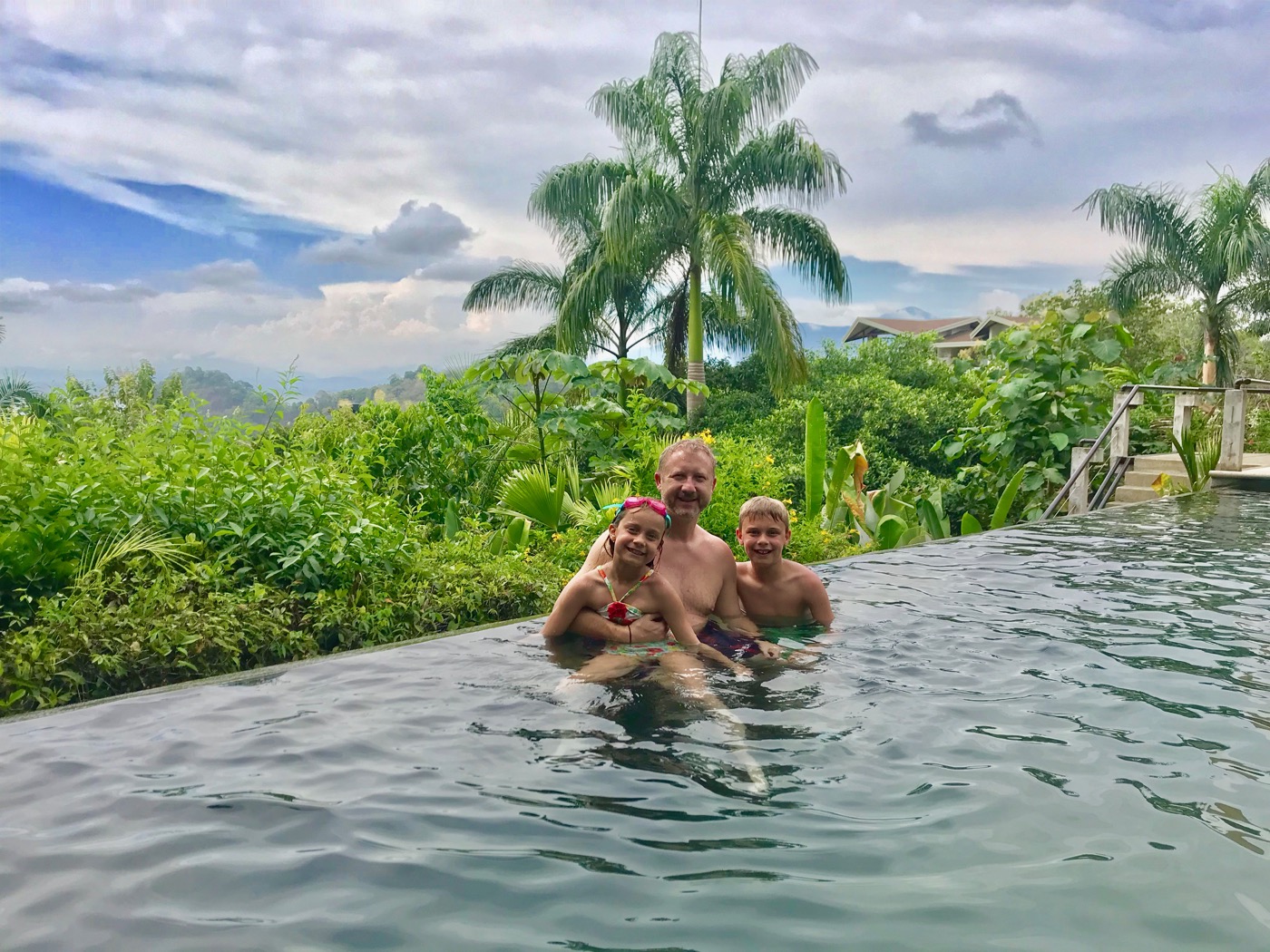 Another great thing about the resort is that it is close to town and is close in proximity to Manuel Antonio National Park.  We didn't need to rent a car on our trip because of the numerous restaurants, shops, and markets all within walking distance of the resort. We spent each evening walking through town to find a new, delicious restaurant for dinner.  My son still talks about Cafe Emelio, and how it's still his favorite restaurant ever.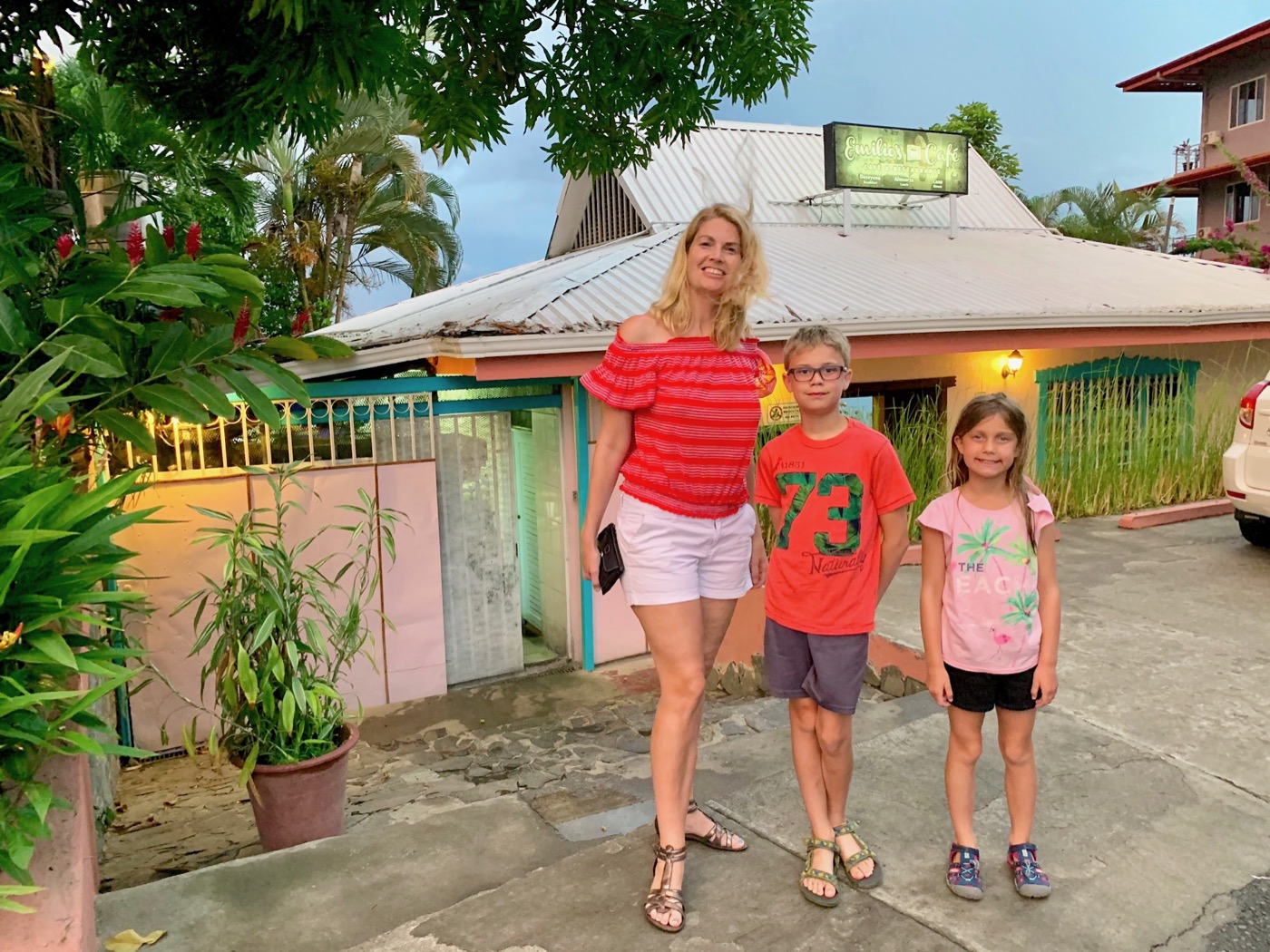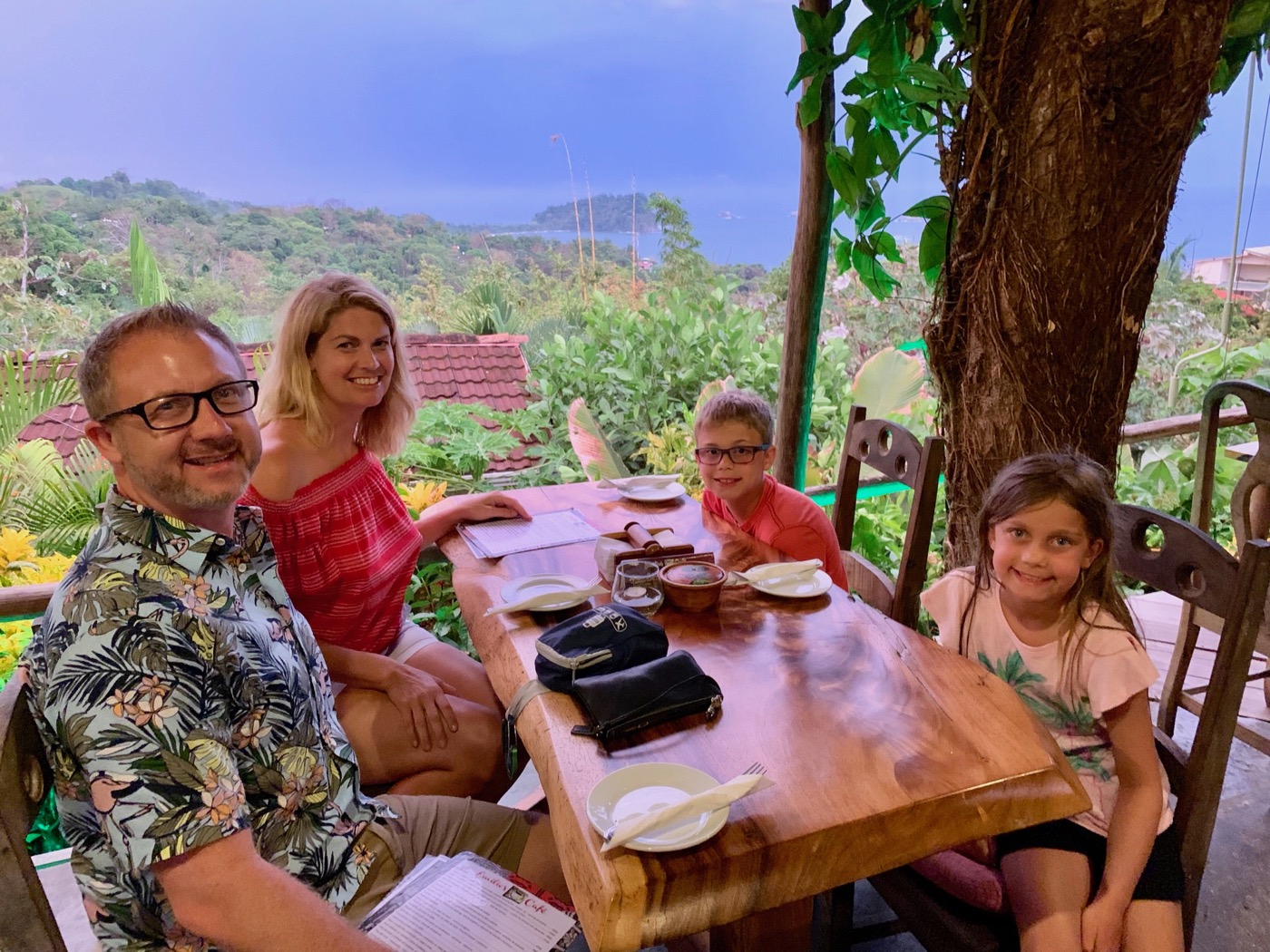 Tulemar was the perfect place to unpack, settle, and just "be" for a while. We would highly recommend it to anyone visiting the area.
Rental Car or Driver: How We Got Around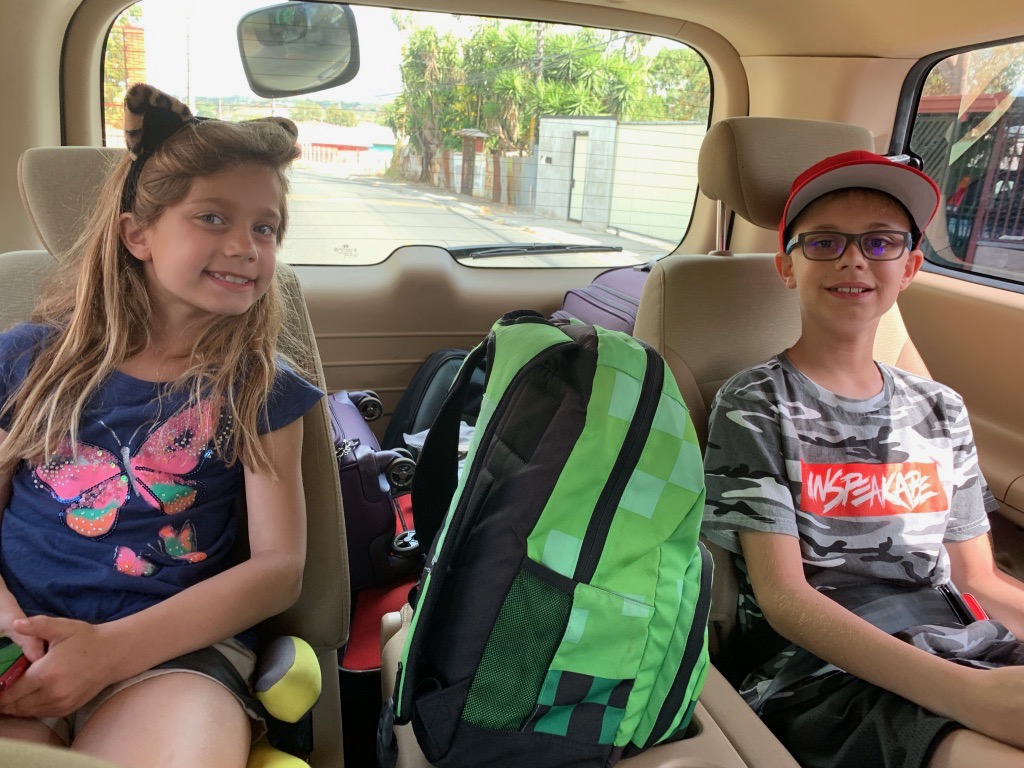 I went back and forth for weeks trying to decide if we would rent a car or hire a driver. The price difference really wasn't that big, so it came down to preference. I usually lean toward renting a car because I like having the freedom knowing I could go wherever whenever, but this time we decided to hire a driver and take advantage of their expertise and local knowledge. It ended up being a good choice for us, because the drives between each destination are 3-5 hours and neither my husband or I were in the mood to drive the hilly, winding Costa Rican roads. It was nice to sit back, relax, and just enjoy the ride. All our drivers were extremely kind and accommodating. They were always up for stopping along the way to see sights or grab a bite to eat. Tip: it is always good form to offer to buy your driver their meal — local cuisine isn't terribly expensive and it goes a long way.
Villa San Ignacio – San Jose
Because we had  an early morning departure and a late arrival, we bookended our trip with overnights near the airport. We chose to stay at Villa San Ignacio, located about 20 minutes from the airport. While there were a lot of other options near the airport, I wanted to stay in something a little more Costa Rican than a Hampton Inn or Marriott.   Further, I wanted my kids to experience something more unique, full of character, and loaded with Costa Rican hospitality. Villa San Ignacio was the perfect choice for us.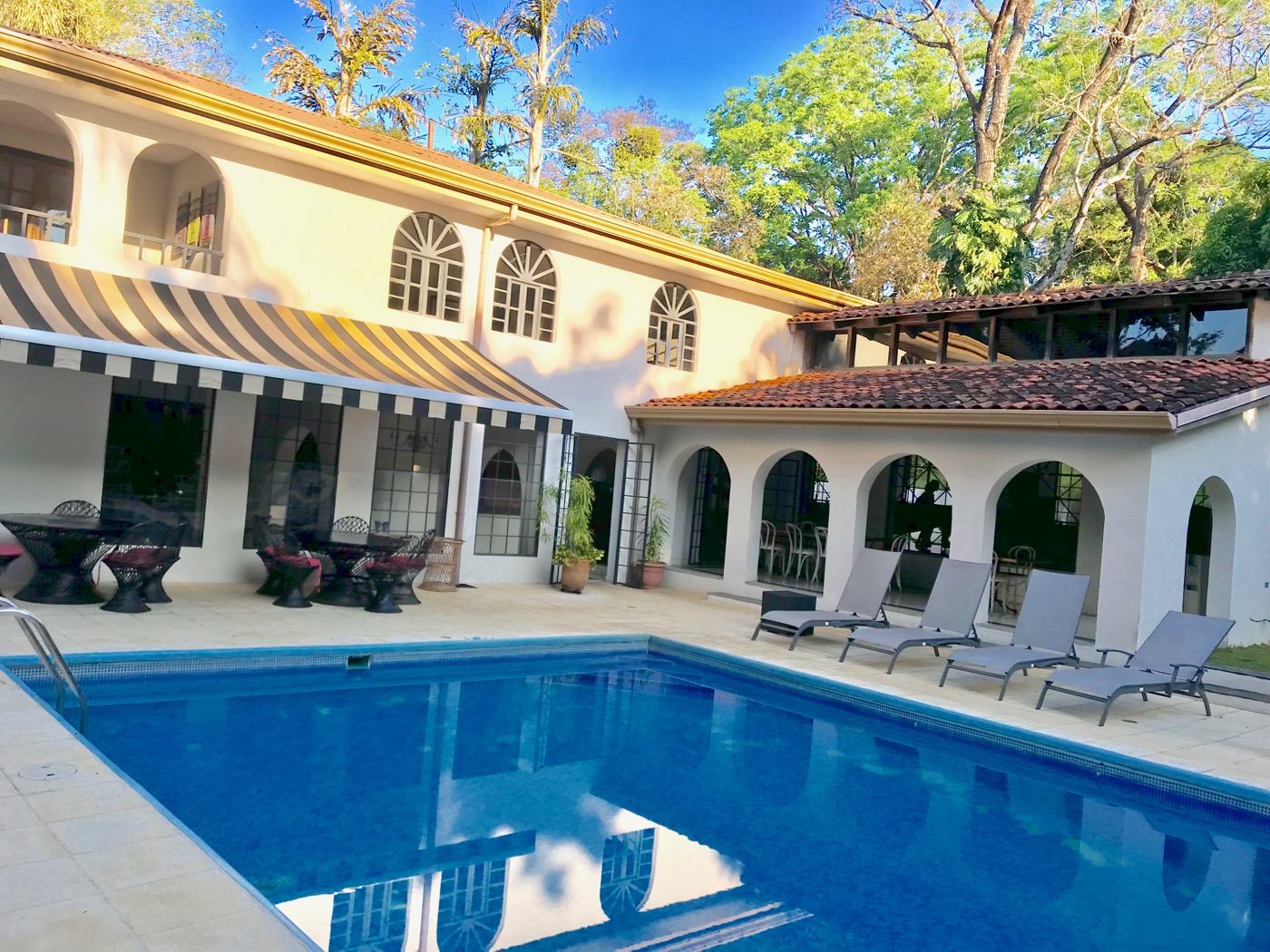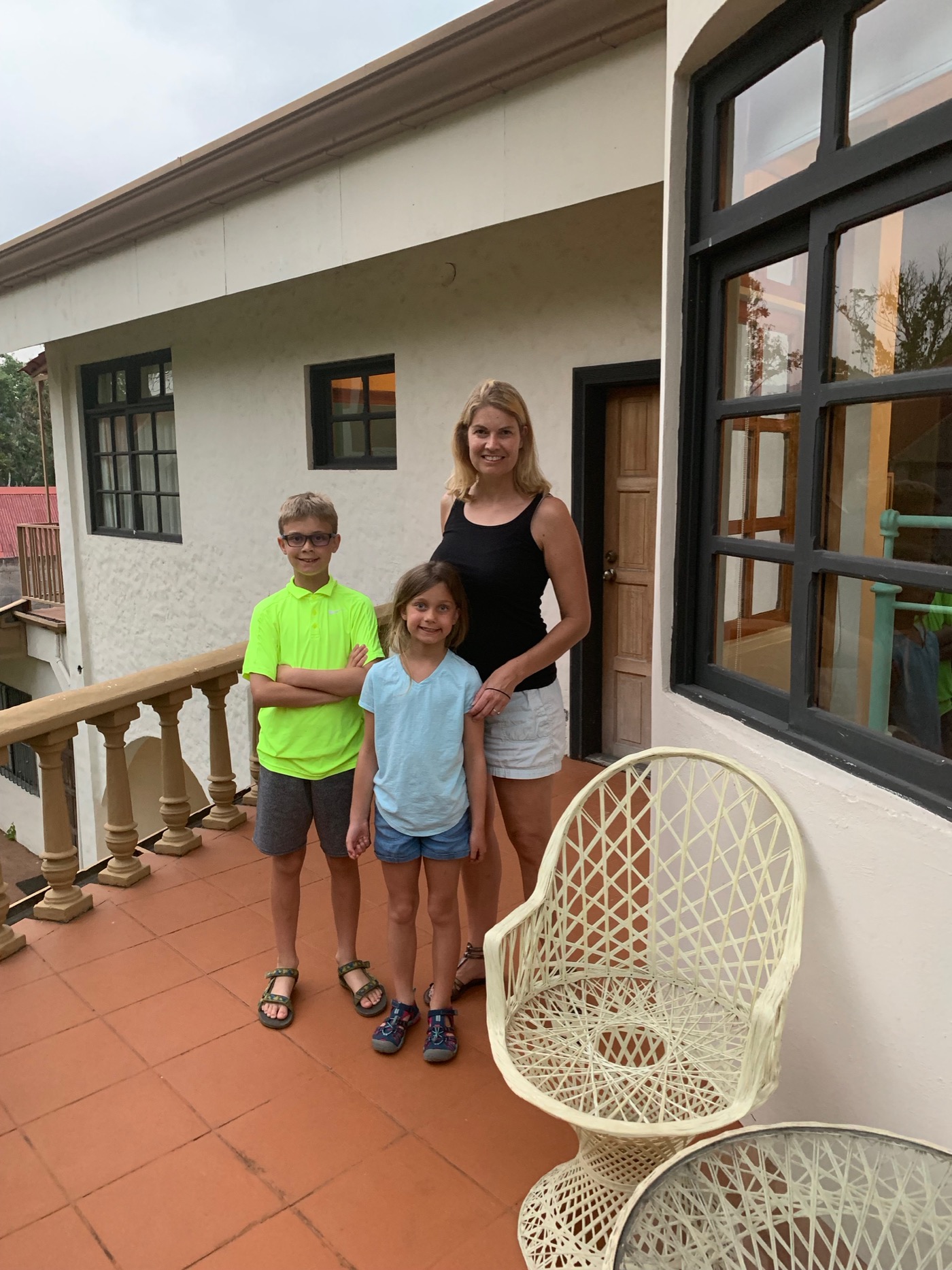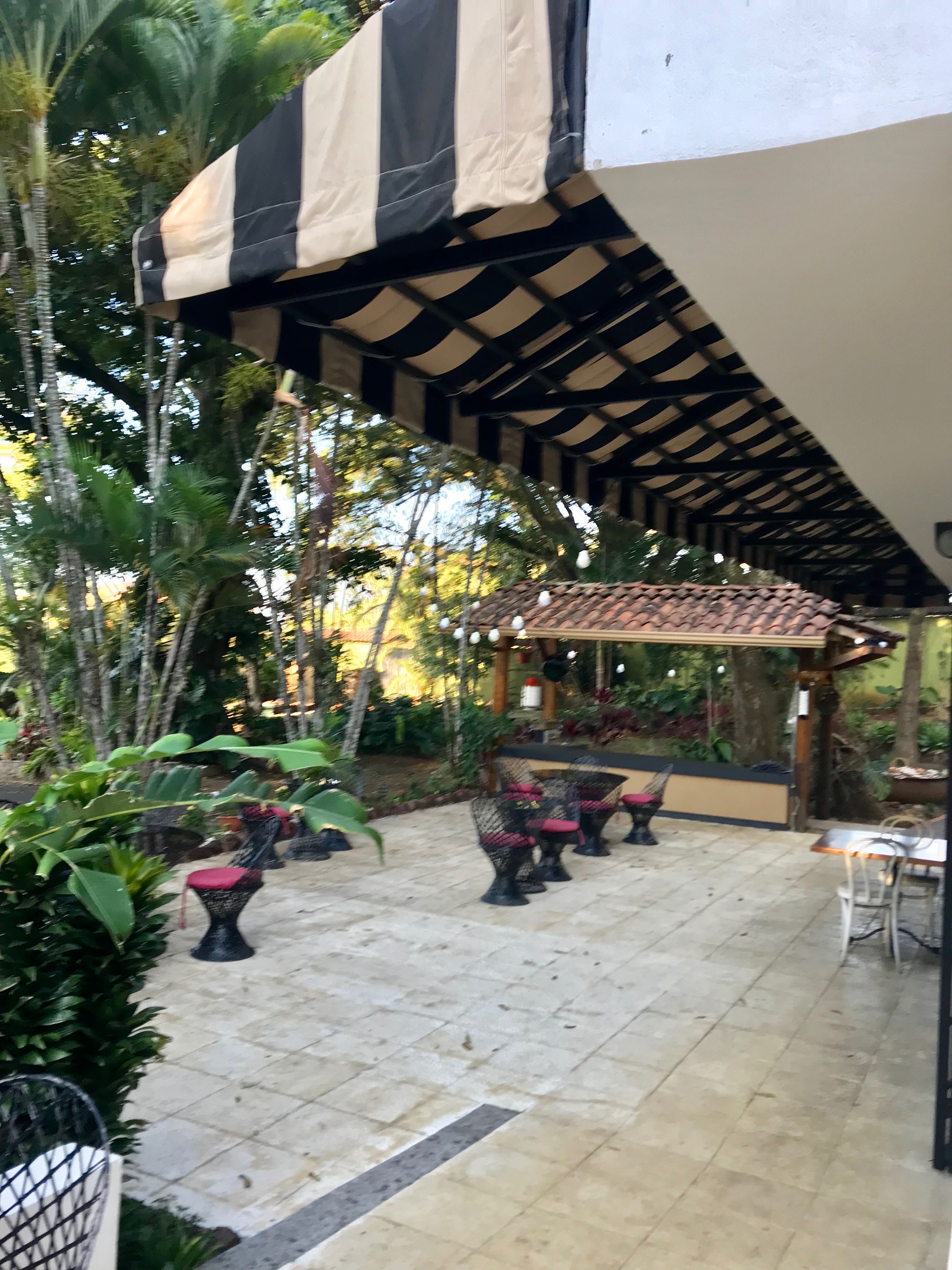 The name Villa San Ignacio kind of rings true. It does feel a bit more like a villa than a hotel. It's a large property on beautiful grounds and has a restaurant and a pool. It's not a 5 star hotel luxury hotel, but it makes up for it with charm and character. The rooms and grounds are clean, comfortable, and eclectically decorated. Best of all, Villa San Ignacio was loaded with Costa Rican hospitality. It was a perfect spot to unwind and relax before our days of travel.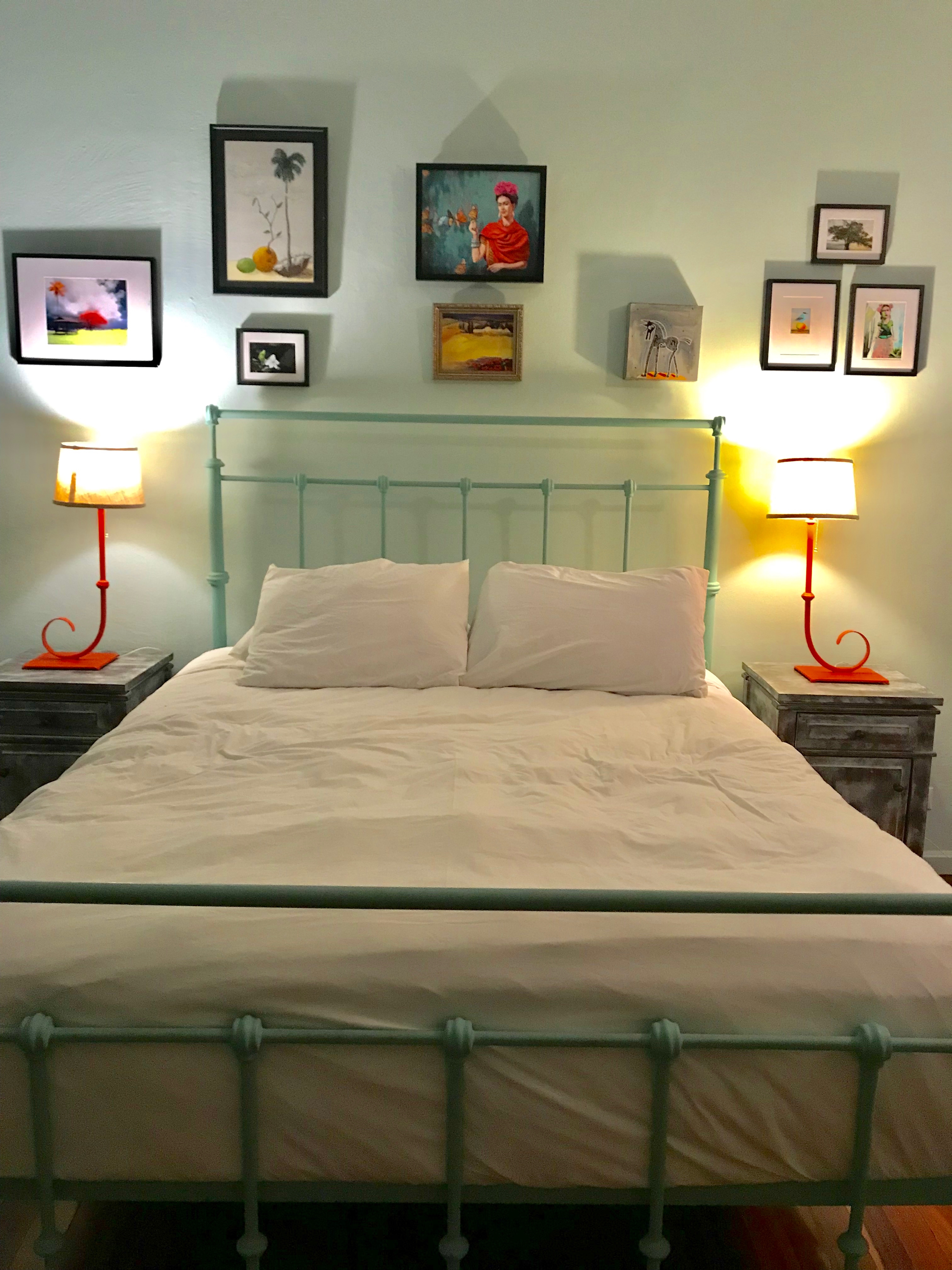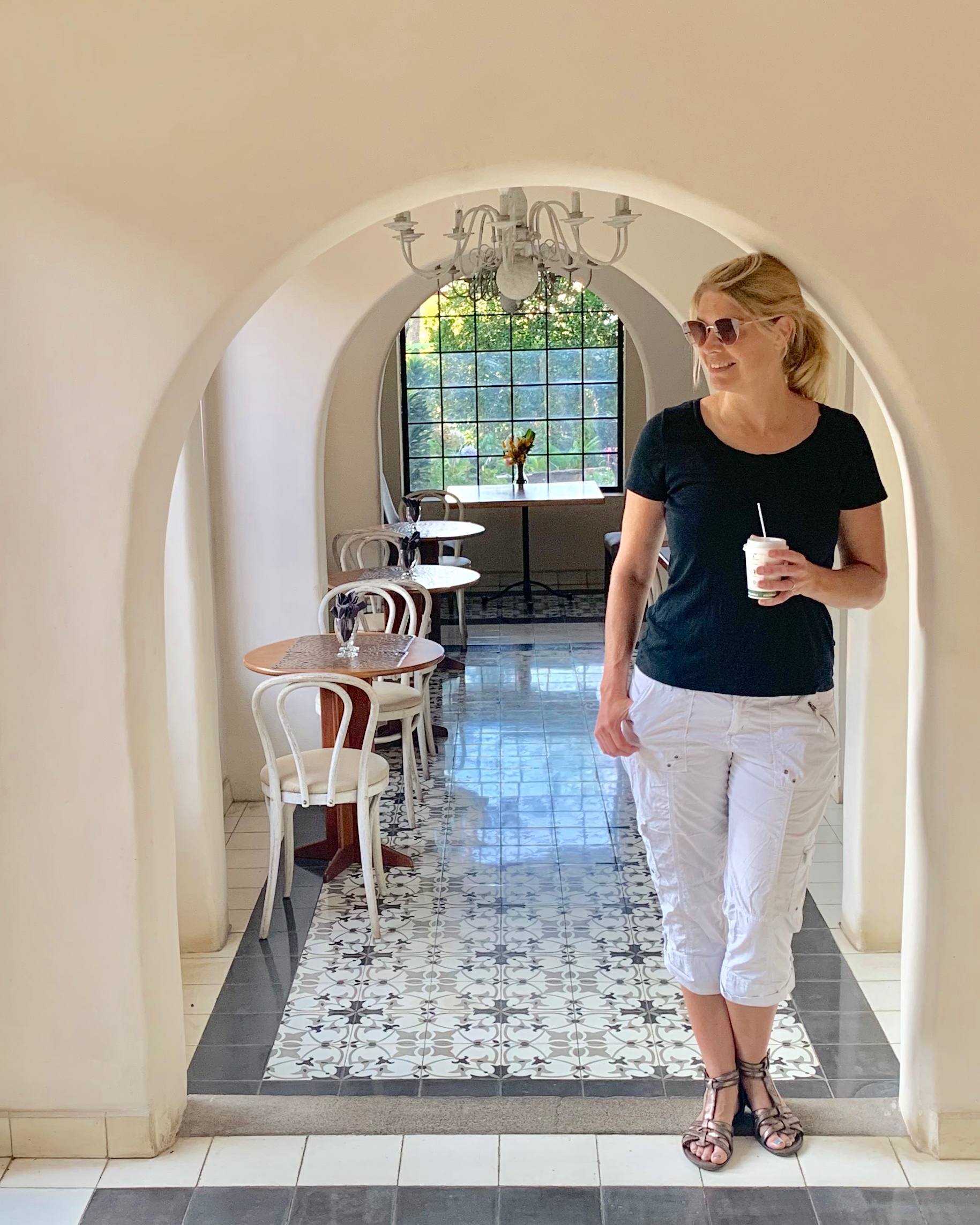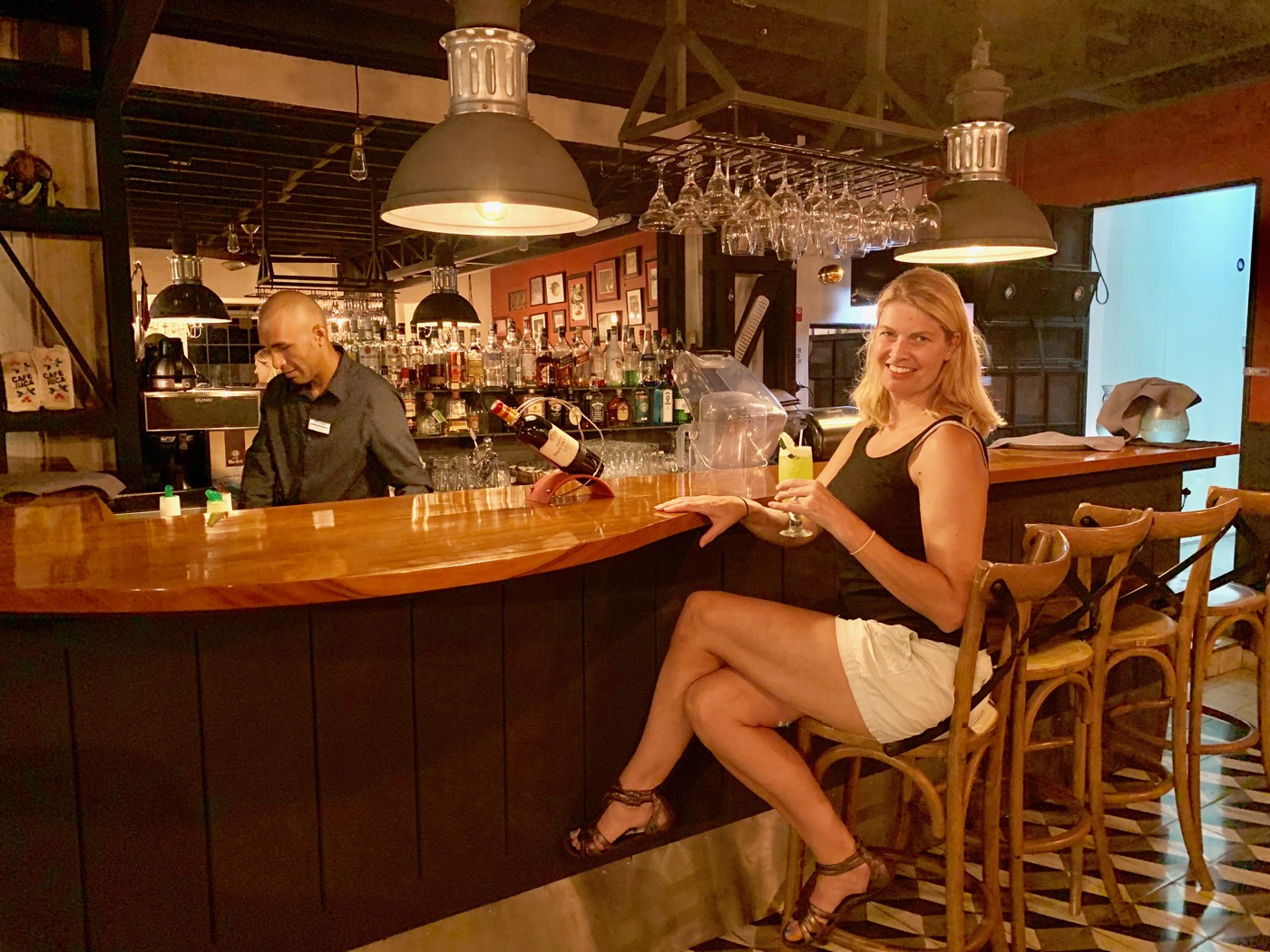 We loved our time in Costa Rica. If we had the time we would have definitely stayed longer and seen more of the country. For a first visit, I feel La Fortuna and Manuel Antonio gave us a perfect taste of Costa Rica.  We will definitely be back to see more of what this wonderful country has to offer.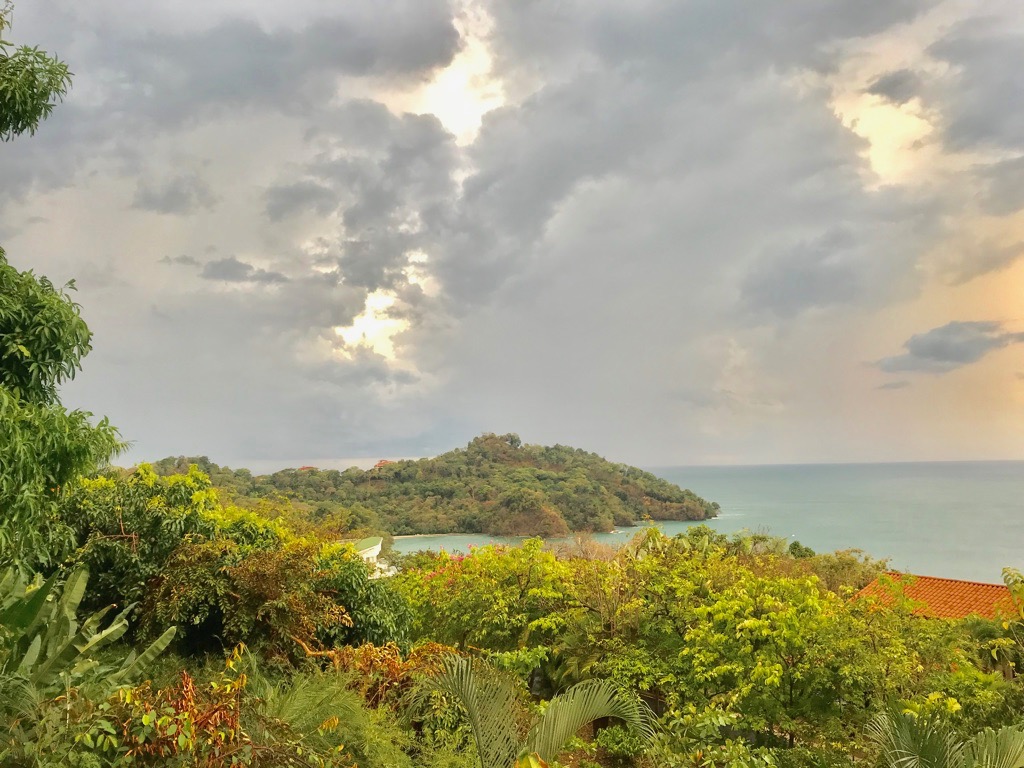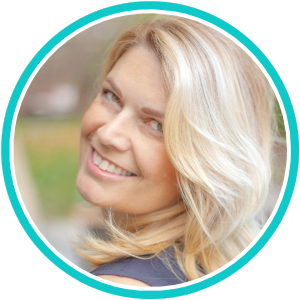 Mom of two and seeking sanity in the everyday. Let's chat about family, school struggles, travel, and living our best life. Located in the San Francisco Bay area.