When life gives you lemons… lots and lots of lemons, you make something lemony, and in this instance it's time for Luscious Lemon Cookies.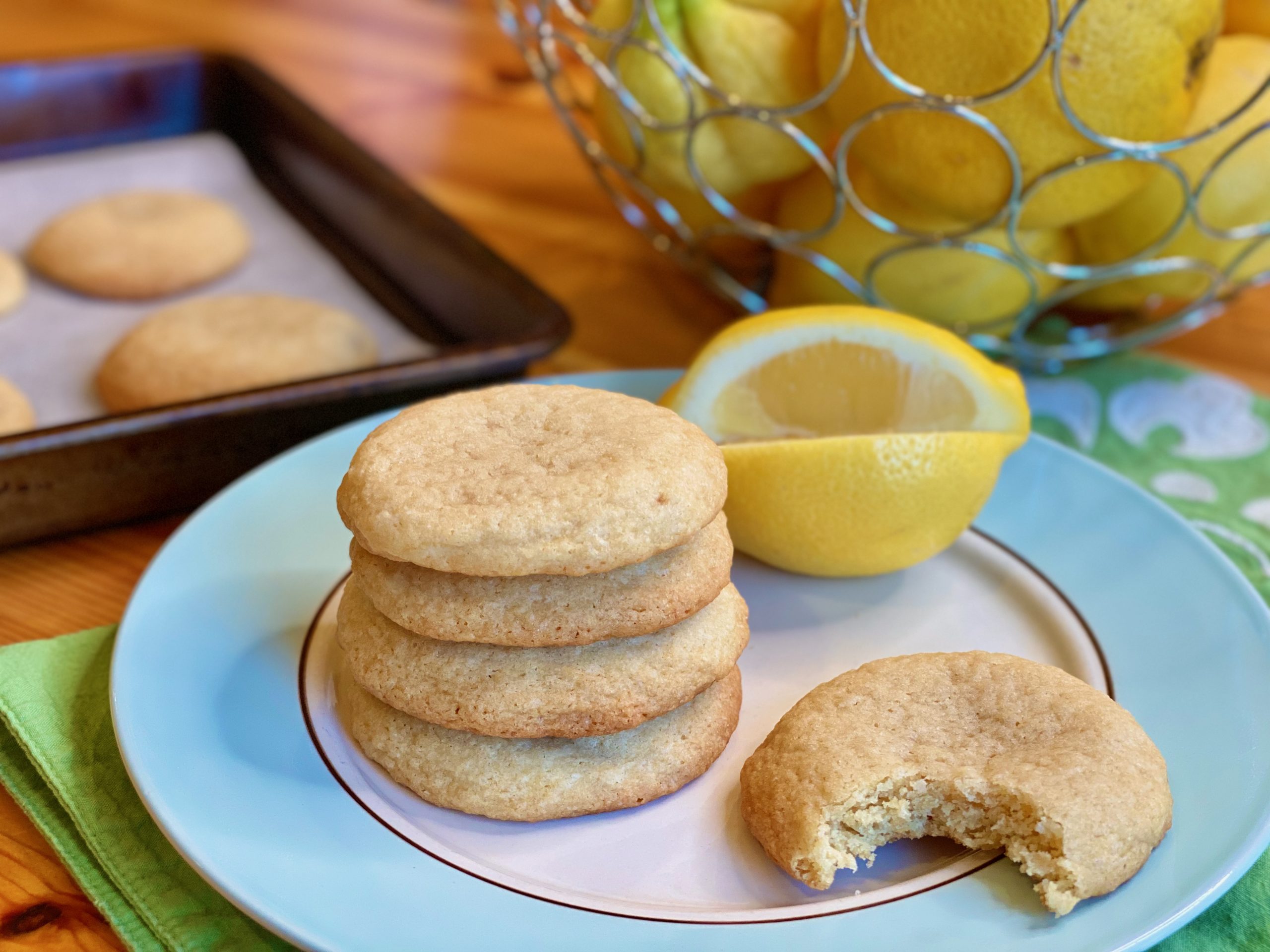 I just love our lemon tree, and I don't know what I'd do without it.  This lemon tree bestows upon us an abundance of luscious lemons all year long. Access to this many lemons gives me the opportunity to try out lots of lemon-inspired recipes… like these delicious chewy Luscious Lemon Cookies.
These lemon cookies are ridiculously good and easy to make.  They are essentially a sugar cookie with a tarty kick.  I love them because they are a soft and chewy cookie with just a hint lemon flavor.  The lemon isn't overpowering. It adds just the right amount to "tart" to this delicious cookie.  Using fresh lemons for this yummy recipe works best.  You'll need a simple lemon juicer to harvest the juice. I picked one up years ago, and after only using fresh lemon's for cooking, there's no going back.
A bonus good thing about this lemon cookie recipe is that the dough can be stored in the freezer for up to two months.  If you aren't lucky enough to have access to never-ending fresh lemons, this could just get you through those tough times without being cookie-free! Let me know if you try these cookies. I'd love to hear what you think… and how many you ate.
If you are looking for other lemon inspired recipes be sure to check out my Lemon Sorbet.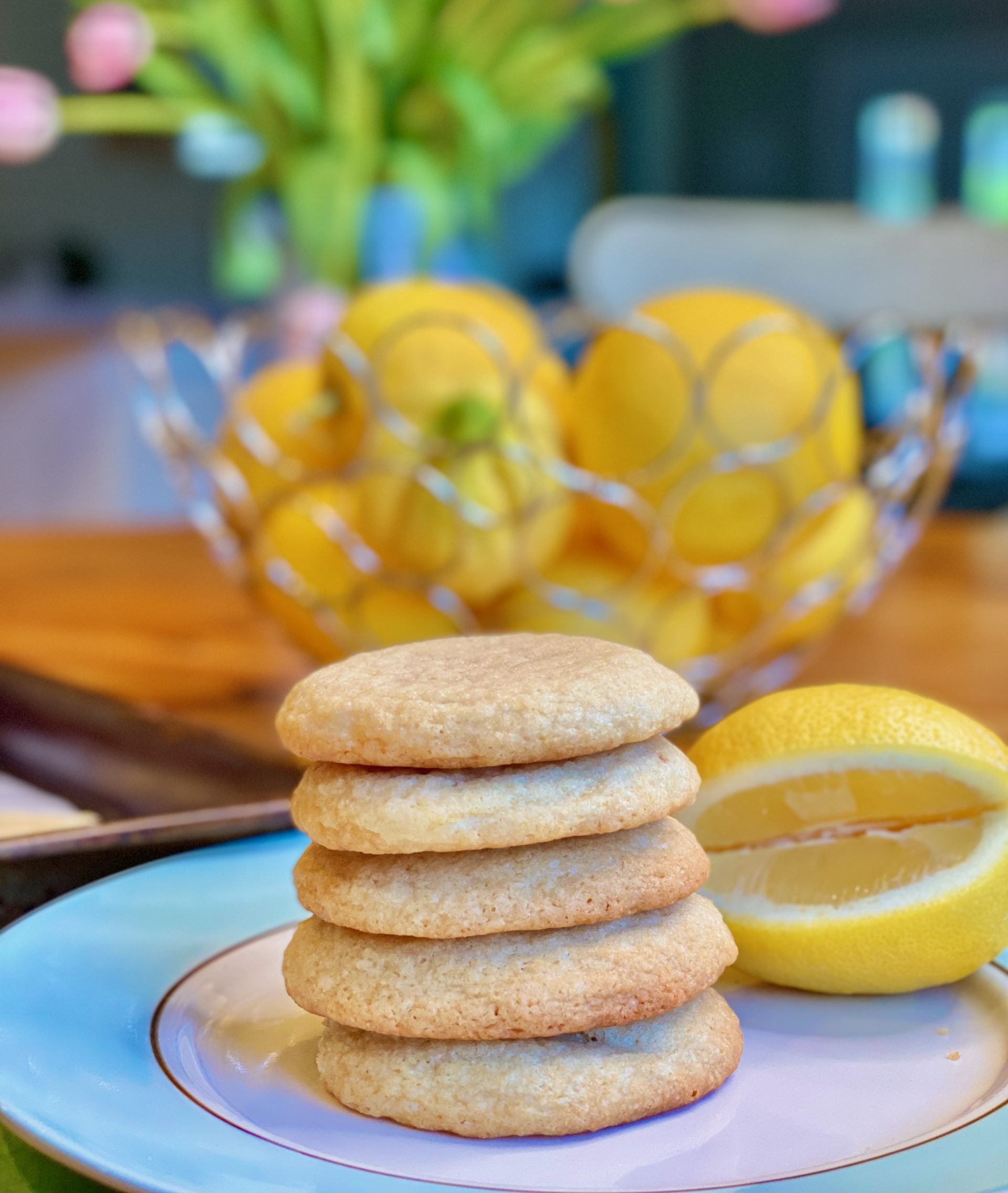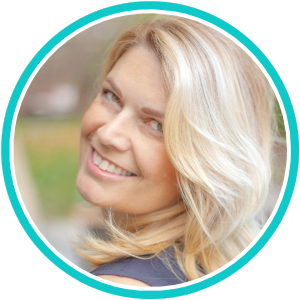 Mom of two and seeking sanity in the everyday. Let's chat about family, school struggles, travel, and living our best life. Located in the San Francisco Bay area.