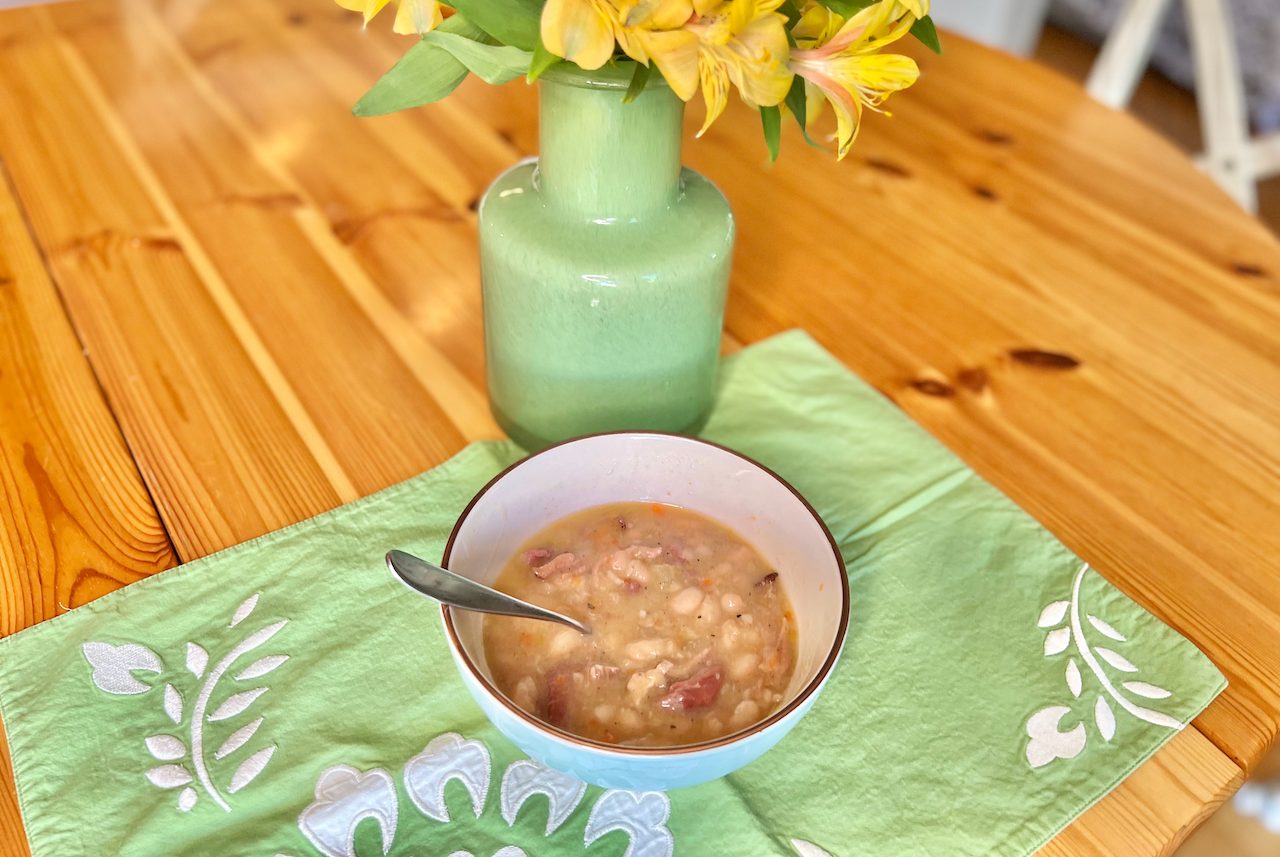 One of my favorite dishes to make whenever I have a leftover hambone is Great Northern Bean Soup.  I only make ham for my family a couple times a year, but everytime that I do, I save the hambone to make this soup.  I almost look more forward to the hambone than I do the ham itself. The hambone adds a savory and rich flavor that makes this soup so delicious.
Northern Bean soup is pretty easy to make.  Honestly, the only time consuming part of the process is waiting for the beans to soak.  I always use dried northern beans which means I need to soak them overnight to get them ready for cooking.  Other than the soaking, the rest of this recipe is quick and simple. You just pop the ingredients into your pot and let it simmer for a couple hours.  It's that easy.  Once the soup is done simmering I pull the extra meat off the bone and work it into the soup.  After all that simmering, it's incredibly tender and  just falls off without much effort.
It's a perfect, hearty soup especially great for those cold winter nights.  So the next time you make a ham, remember: don't throw out that hambone!  Instead, make this delicious Great Northern Bean Soup.  You'll be glad that you did.
If you're looking for other easy and tasty soup ideas check out my recipe for Greek Lemon Rice Soup.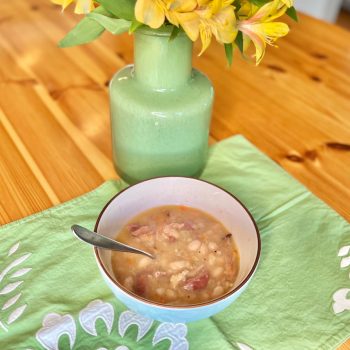 Great Northern Bean Soup
A delicious and hearty soup that's perfect for a cold winter's evening. It's a soup I like to make whenever I have a hambone available.
Ingredients
1

16oz

Package of dried Northern Beans

3

tbls

Olive Oil

1

Onion

2

Celery Stalks

2

Carrots

8

cups

Water

1

Bay Leaf

1

Ham Hock with meat attached

1

tsp

Pepper

Salt to taste
Instructions
Prepare the beans by following the package's directions on how to soak your beans before cooking. I usually do the overnight soak.

Chop up your onion, carrots and celery.

Heat olive oil in large pot over medium heat.

Add chopped onion, carrots and celery, salt and pepper. Cook and stir for 5-7 minutes or until tender.

Add hambone, bay leaf, beans and water. Make sure to add enough water so that all the beans are covered.

Cover and simmer for 1 1/2-2 hours.

Pull hambone out of your soup. Pull the excess ham off the bone and stir the meat back into the soup.

Let simmer for about another 10 minutes.

Taste and season with salt and pepper as needed.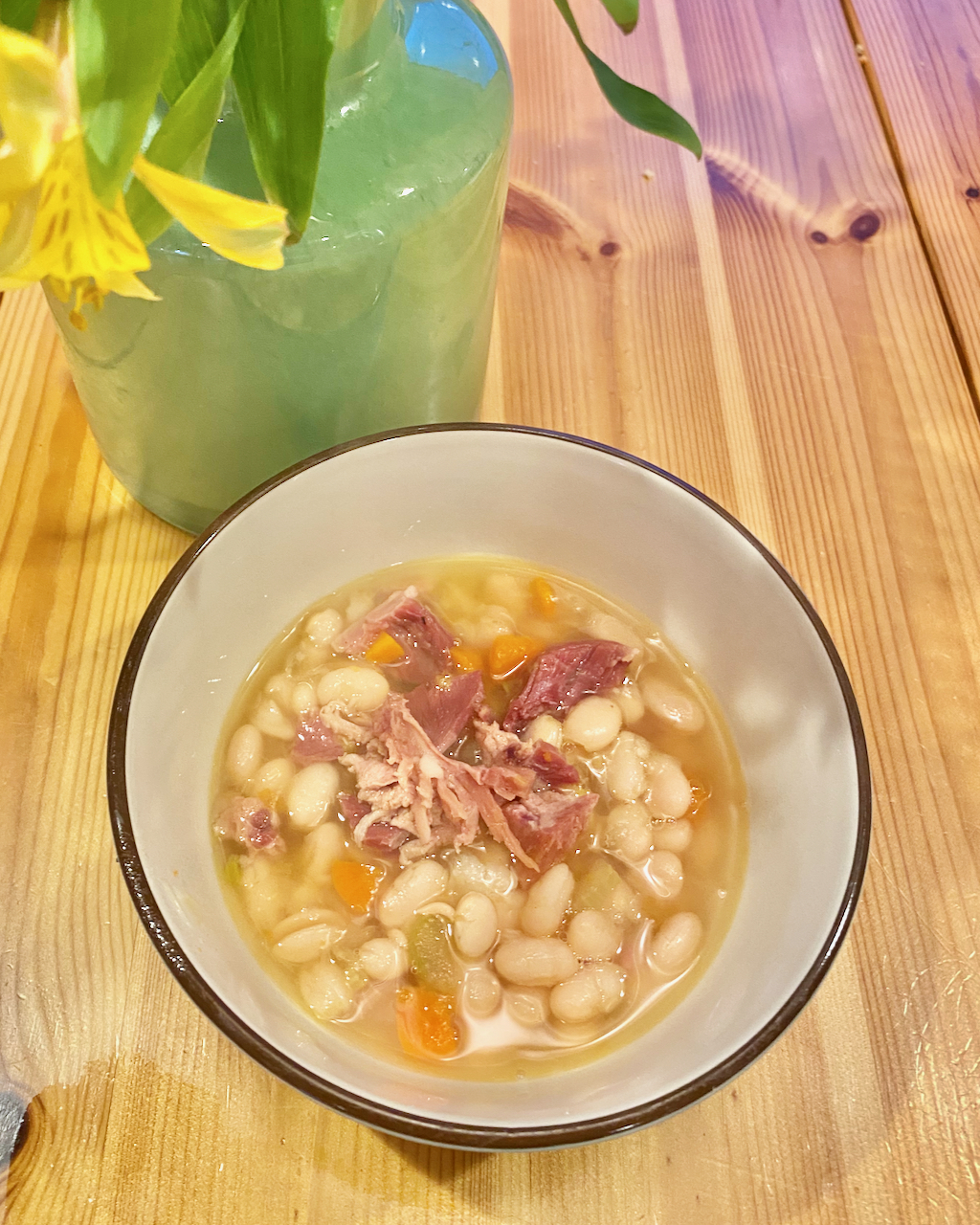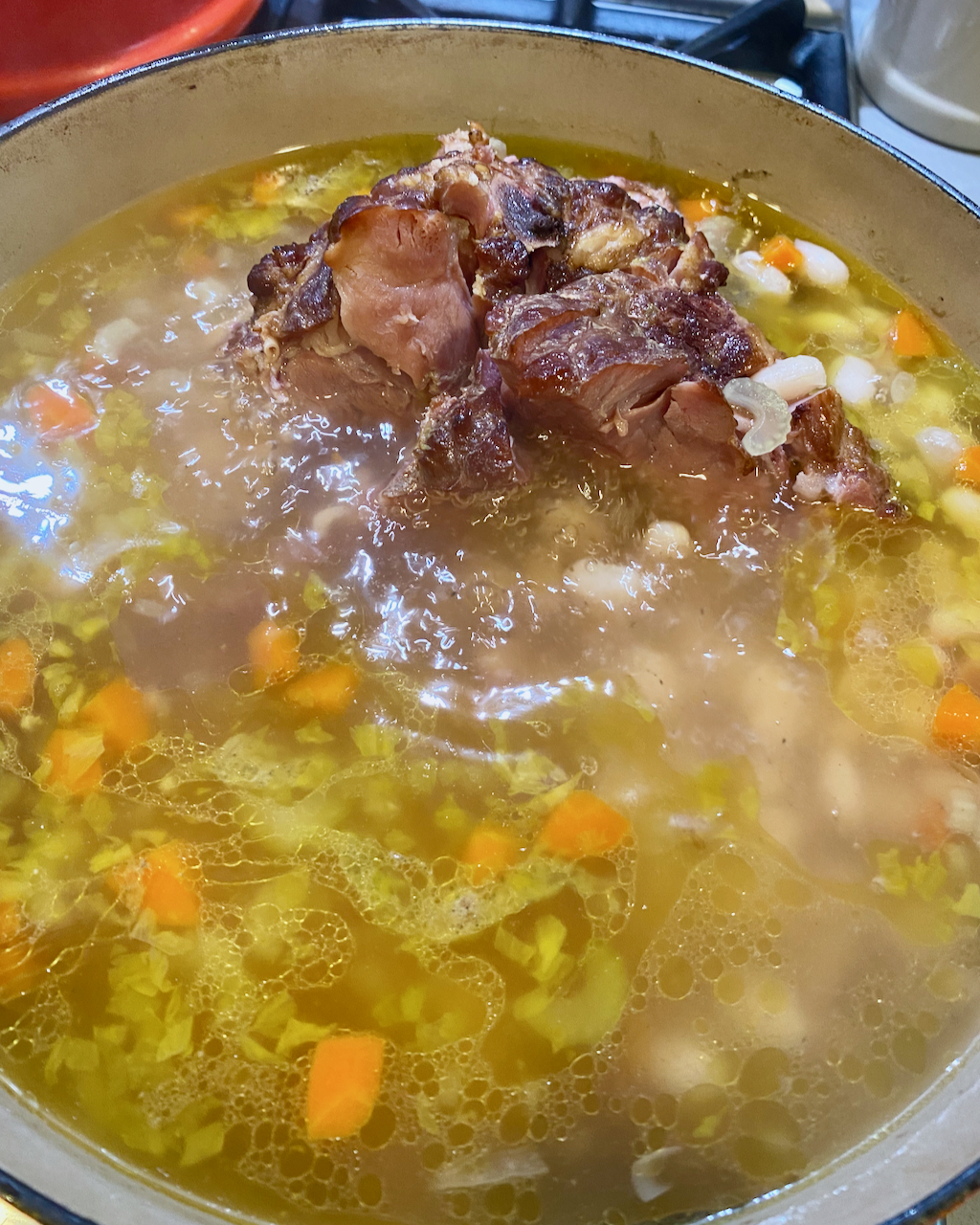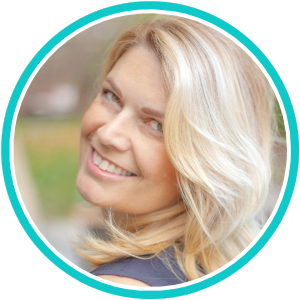 Mom of two and seeking sanity in the everyday. Let's chat about family, school struggles, travel, and living our best life. Located in the San Francisco Bay area.